Are you thinking of planning a vacation with your family? Then, Texas is the right place for you.
With its spectacular theme parks and the natural beauty of Hill Country, it offers endless fun for the whole family, especially the little ones.
But that's not just everything the Lone Star has to offer!
Known for its many hands-on museum activities and historical sites like the Alamo, kids will indeed find plenty of opportunities to explore and learn about Texas's diverse history and heritage.
And let your kid's taste become more pleasant and satisfying as you discover new restaurants, such as the finger-licking Big Texan Steak Ranch and Chocolate Secrets.
Let's get started with the best things to do in Texas with your kids for a memorable trip.
Things to Do in Texas with Kids
Summer fun awaits at Lake Travis Waterloo Adventures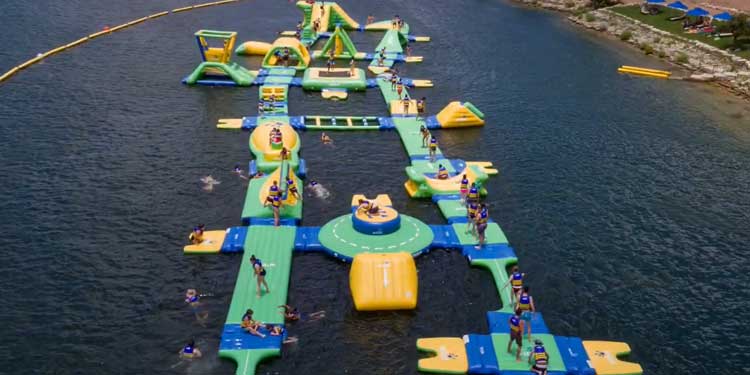 City: Austin
Address: 14529 Pocahontas Trail suite a, Leander, Texas 78641, United States 
Distance: 19.6 miles from downtown Austin via Ranch to Market 2222 E
Opening hours: Operating hours start from 10:00 am - 6:00 pm (opening days vary from the season)
Costs: $65 per person (7 years and above)
If you are looking for a perfect water getaway with your kids, Lake Travis Waterloo Adventures is the ultimate destination for you to keep on your must-visit list.
One of Austin's most unique day trips features inclusive Amenities and over 600 feet of thrilling obstacles surrounded by stunning views of Lake Travis and the Texas Hill Country.
The fun does not stop there!
Relax and play with your children over 1500 feet of the beautiful Lake Travis shoreline, with exciting beach games, food, and drinks.
Check out other best things to do in Austin with kids.
Get Your Adrenaline Pumping at the Six Flags Over Texas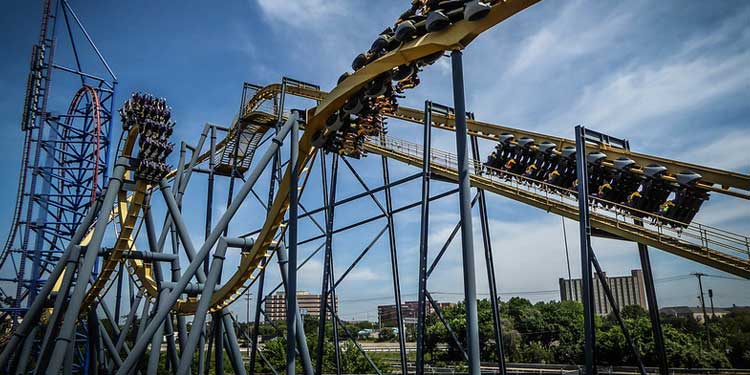 City: Arlington
Address: 2201 E Road to Six Flags Street, Arlington, Texas 76011, United States
Opening hours: 11:00 am - 8:00 pm (Friday- Sunday), closed on Monday - Thursday
Costs: Single-Day Ticket is $39.99
Discover the ultimate experience of thrills and spills with your kids and family at Six Flags Over Texas in Arlington!
It's a great place for adrenaline junkies and family outings, as it offers thrilling roller coaster rides and theme water parks that will keep the kids entertained for the whole day.
And with every fun activity, the park offers live entertainment shows as well as the best dining and shopping options, making it even more enjoyable for everyone.
Check out other best things to do in Arlington.
Visit Galveston Island Historic Pleasure Pier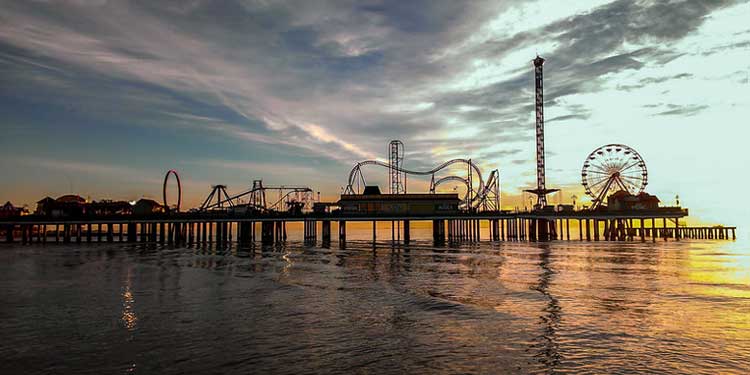 City: Galveston
Address: 2501 Seawall Boulevard, Galveston, Texas 77550, United States
Opening hours: 11:00 am - 8:00 pm (Sunday), 11:00 am - 11:00 pm (Monday and Saturday), 4:00 pm - 10:00 pm (Friday), closed on Tuesday through Thursday.
Costs: ticket prices vary from ride packages
Make your kids happy with a day of fun activity by planning a visit to the Galveston Island Historic Pleasure Pier!
Get in with all the fun as it offers different themes of amusement parks, including a Ferris wheel, mini roller coaster rides,5D theater, and midway games.
And after the whole exploration, treat your family to a delightful meal at the Bubba Gump Shrimp Co in its on-site restaurants that serve the best seafood and drinks.
Tip: Visit in the evening for a spectacular show as the rides light up against the night sky.
Check out other best things to do in Galveston. 
Discover Space Center Houston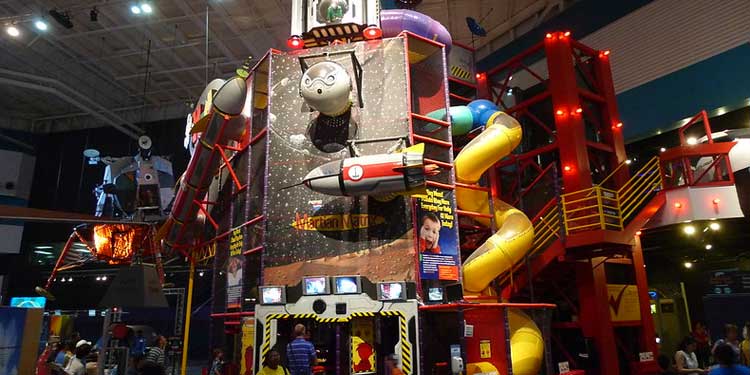 City: Houston
Address: 1601 NASA Parkway, Houston, Texas 77058, United States
Opening hours: Open daily from 10 am to 5 pm, closed on Thanksgiving and Christmas Day.
Costs: Admission rate range from $29 - $24 depending on age
Space Center Houston is a must-see for children who want to learn and see the history of space exploration.
It's an enjoyable experience for adults and children and worth the day trip.
With over 400 space-related artifacts and numerous interactive exhibits, anyone could easily spend an entire day learning about NASA's history and current work.
And if you are lucky, you might even meet one of the veteran or active astronauts.
Tip: Make sure to take the tram tour, which takes you around the actual Johnson Space Center site.
Check out other best things to do in Houston.
Learn the History of the Alamo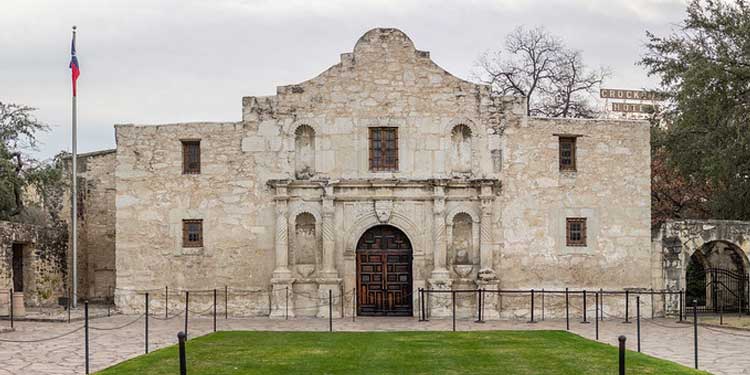 City: San Antonio
Address: 300 Alamo Plaza, San Antonio, Texas 78205, United States
Opening hours: open daily from 9:00 am - 5:30 pm
Costs: Free admission
The Alamo is one of Texas's most popular tourist destinations, as it is an iconic piece of American history.
From the Mexican and Texan wars for independence to Texas Revolution to Modernization, there is enough space for everyone to learn about the historical event.
Take a guided tour and explore the site of the 1836 Battle of the Alamo and a documentary about the Alamo's history.
Admission to the Alamo is free, but there is a charge of $15 for guided and $7 for audio tours.
Check out other best things to do in San Antonio .
Batman Ride at the Six Flags Fiesta Texas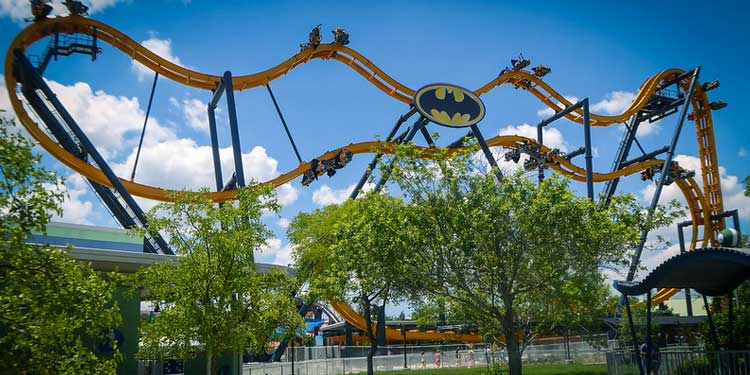 City: San Antonio 
Address: 17000 W I-10, San Antonio, TX 78257, United States
Opening hours: 10:30 am - 6:00 pm ( Saturday - Monday), closed on (Tuesday - Friday)
Costs: Single day ticket starts at $39 per person
Bring your kids to another thrilling theme park at the Six Flags Fiesta Texas to experience some of the fastest roller coasters and tallest waterparks.
Explore the park's six themed areas for a winning combination of special family moments and all-out thrills.
Are you a fan of superheroes?
Then don't miss out on the classic Loony Toons and super DC characters at the character meet and greets.
You even get to dress up as your favorite fictional characters and take a thrilling Batman ride.
Tip: Tickets purchased online are slightly less expensive than those purchased at the park's entrance.
While you are around the city check out the best free things to do in San Antonio.
Get Creative at the Thinkery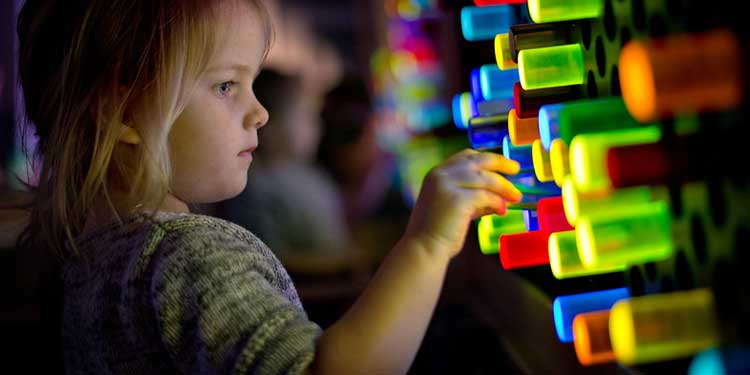 City: Austin
Address: 1830 Simond Avenue, Austin, Texas  78723, United States
Opening hours: Operating hours vary from its weekly schedule (check the website before visiting)
Costs: $18 for 24 months and above
Thinkery Children Museum is a unique, interactive learning experience for children, especially those under the age of 12.
It is a place where science and families can interact and connect with ideas through hands-on activities.
Its exhibits provide visitors with a space to provide innovative insights and cultural opportunities for children.
And while the kids get creative, even adults can get in the action and learn a lot about science.
Check out other best things to do in Austin. 
Explore Fort Worth Zoo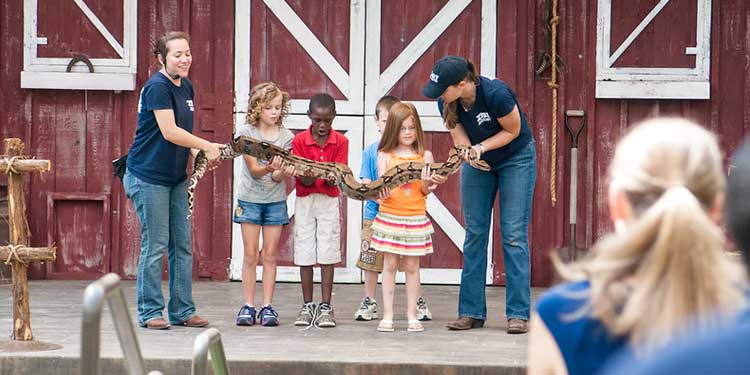 City: Fort Worth
Address: 1989 Colonial Parkway, Fort Worth, Texas 76110
Opening hours: open daily from 10:00 am - 5:00 pm
Costs: Adult  $16, Child (3-12) $12, Senior (65+) $12, children 2 and under are free.
While there are many zoos in Texas cities, Fort Worth's is the best of them all, as USA Today has voted it the number-one zoo in North America.
One of the best things about the zoo is the Texas Wild exhibit, which shows a diverse range of flora and animals around the country.
Kids get to learn about the United States' most endangered species and get up close and personal with some of the friendliest animals at the Predator Ridge exhibit.
Check out other best things to do in fort Worth.
Discover Mysterious Cave at the Natural Bridge Caverns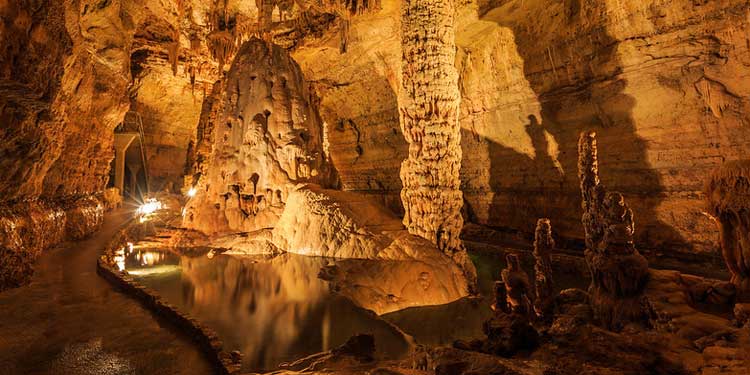 City: San Antonio
Address: 26495 Natural Bridge Caverns Road, San Antonio, Texas 78266, United States
Opening hours: 9:00 am - 4:00 pm (Monday - Friday), 9:00 am - 5:00 PM (Friday - Saturday, closed on Sundays
Costs: ticket prices vary from adventure courses and tour Cavern tours (choose yours by visiting its website)
Get ready for an epic journey of adventure with your kids at the Nature Bridge Caverns.
Take a guided tour to see the most spectacular part of the caverns, which are 180 feet underground.
It will take you to some of the most mysterious places with many years of history.
Exit the cave and witness the skies high above Texas, where a stunning zip line course awaits for a thrilling ride through the natural beauty of San Antonio.
And if you're looking for good old-fashioned family fun, stop by the mining company and rock shop for some hands-on fun activity.
Check out other best things to do in San Antonio with couples.
Meet the Life-Sized Dinosaurs at the Dinosaur World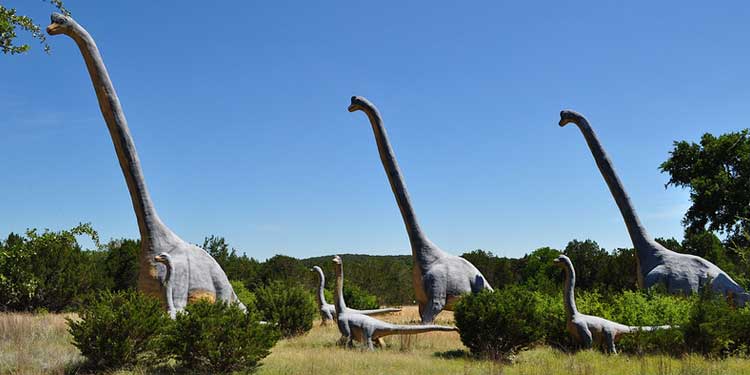 City: Glen Rose
Address: 1058 Park Road 59, Glen Rose, Texas 76043, United States
Opening hours: open daily from 9:00 am - 5:00 pm
Costs: General admission rate: $15.75 for adults, $13.75 for seniors, $12.75 for children (3-12), and children (2 and under) are free
Kids are surely going to enjoy the ultimate Jurassic Park experience by traveling back in time and meeting some of their favorite creatures from the past.
It is approximately 20 acres in size and features over 100 life-size dinosaurs along a winding walkway.
While the life-size dinosaurs may be the main attraction, but that is not all!
The museum has animatronic dinosaurs, fossil replicas, natural fossils, a dinosaur dig, and a playground for kids to run around and have the best time.
Tip: Bring snacks or pack a lunch, as it provides picnic tables and drinking machines for visitors.
Visit Kid's Favourite Choice at the Legoland Discovery Center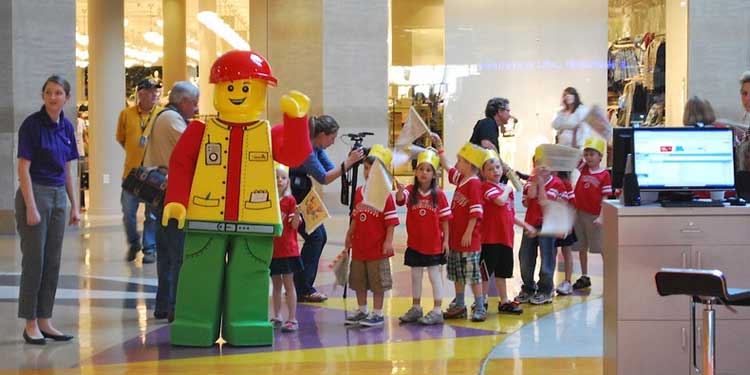 City: Dallas
Address:  3000 Grapevine Mills Parkway, Grapevine, Texas 76051, United States
Opening hours: 10:00 am -  5:00 pm (Tuesday to Friday), 10:00 am - 8:00 pm (Saturdays), 11:00 am - 6:30 (Sundays)
Costs: ticket prices vary from combo packages (visit its website for bookings)
If you're looking for a fun-filled day, visit LEGOLAND Discovery Center.
Here, you can enjoy an indoor playground made entirely of LEGO Bricks.
Fly high on Merlin's Apprentice ride, battle with skeletons on the Kingdom Quest ride, and spot your beloved characters on screen.
Make it more interesting by visiting the 4D movie studios to experience the adventures of wind, rain, and snow.
Tip: An on-site coffee shop serves Starbucks coffee to parents as well as a variety of foods and beverages to children.
Check out other best and cheap things to do in Dallas.
Take your Kids Swimming at Barton Springs Municipal Pool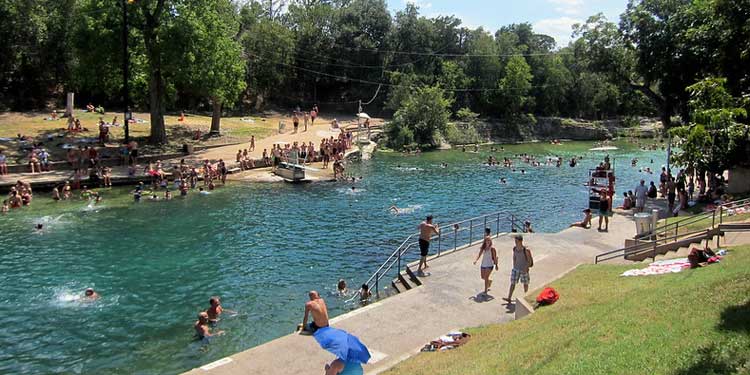 City: Austin
Address: 2201 William Barton Drive, Austin, Texas 78746, United States
Opening hours: open daily from 8:00 am - 10:00 pm
Costs: Entry fees for non-residents are $9 for adults, $5 for kids (12 - 17), and $4 for children (1-11)
While exploring the best of Austin, take a break from the heat and visit Barton Springs Pool, a 3-acre spring-fed pool located right next to Zilker Park's grounds.
It is a popular swimming destination for the entire family in a natural setting.
An average temperature of 68-74 degrees Fahrenheit all year makes it even more appealing for visitors to come and join in the fun at any time.
Tip: Visit nearby Lady Bird Lake and Zilker Park, which have plenty of open space for outdoor recreation.
Visit the World-Famous Big Texan Steak Ranch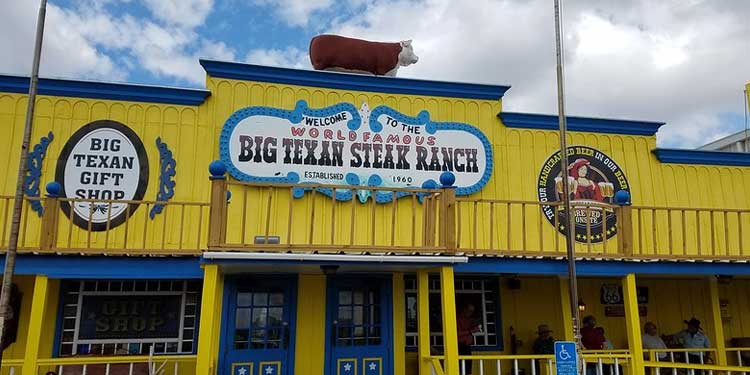 City: Amarillo
Address: 7701 Interstate-40, Amarillo, Texas  79118, United States
Opening hours: 10:00 am - 10:30 pm
Costs: vary on menu items (Reasonable)
The Big Texan Steak Ranch in Amarillo has been satisfying families and tourists since 1960 and up to now with its food menus and hand-licking beef brisket.
But it's really famous for something else!
Bring your family to take on the world-famous 72-ounce steak challenge, in which each contestant has one hour to finish a baked potato, shrimp cocktail, salad, dinner roll, and 72 ounces of top sirloin.
Fun fact, if you complete the challenge, you get to walk out with the entire meal for free, but if you lose, it will cost you a price of $72.
Go for it!
Check out other best things to do in Amarillo.
Take a Sip of different flavors of drinks at the Dr. Pepper Museum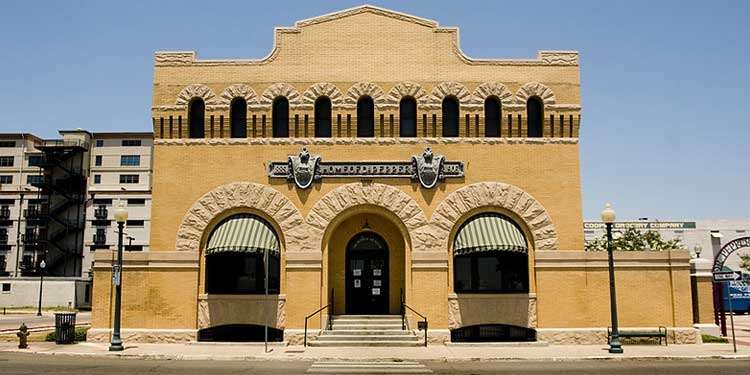 City: Waco
Address: 300 S 5th Street, Waco, Texas 76701, United States
Opening hours: open Monday through Saturday from 10:00 am to 5:30 pm 
Costs: $10 for adults, $8 for seniors, and $6 for children
Dr. Pepper is a museum dedicated to America's oldest major soft drink, which children and kids really get excited about at any time.
It has three floors of exhibits with information about various soft drinks and a carefully curated selection of its massive soft drink memorabilia collection.
You can even sample some of the other rare DP flavors that never made it to the market.
Tip: You can visit its soda fountain and gift shop without paying admission.
Check out other best things to do in waco,Texas.
Family Outdoor Adventure at Big Thicket National Preserve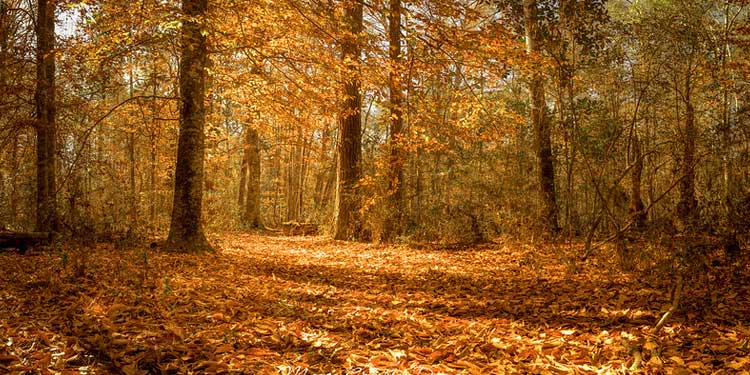 City: Beaumont
Address: FM 420, Kountze, Texas 77625, United States
Distance: 30 miles from downtown Beaumont
Difficulty level: Moderate
Costs: Free entry
If your family enjoys outdoor adventures, I recommend adding Big Thicket National Preserve to your bucket list.
There are over 113,000 acres of public land to explore at Big Thicket National Preserve.
It offers thrill seekers 40 miles of different hiking trails with tons of wildlife sightseeing along the way.
Pack your fishing rod and tent to make it an overnight trip by fishing in the waterways and camping in the backcountry.
For day travelers, other amenities include picnicking, biking, and horse riding.
Camping requires a free permit at the Big Thicket National visitor center. For more information, visit its website.
Check out other best things to do in Beaumont.
Kid's Fantasy World at the Chocolate Secrets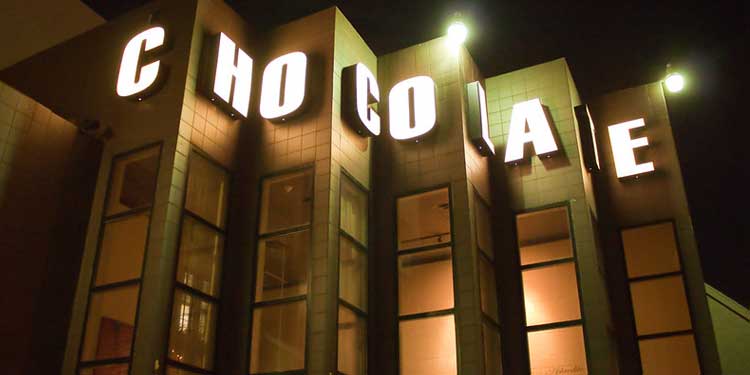 City: Dallas
Address: 3926 Oak Lawn Avenue, Dallas, TX 75219, United States
Opening hours: 10:00 am - 11:00 pm (Monday - Saturday), 12:00 pm - 7:00 pm on Sundays
Chocolate Secrets is a gourmet chocolate and fine wine Boutique-Cafe located in Dallas on the corner of Oak Lawn and Avondale Avenues.
It has the best hand-made variety of chocolate with many distinct flavors of truffles, macaroons, ice creams, and sorbets.
While you wait for your dessert, take your family to one of its live jazz evenings, which provide an ideal dining setting with a great selection of dinner menus for everyone.
Wimberly Zipline Adventure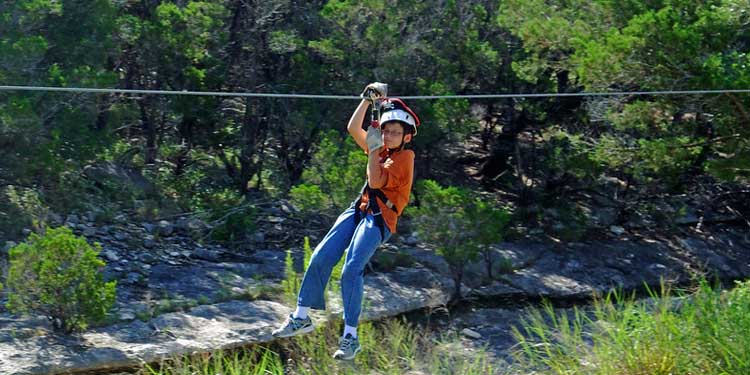 City: Wimberly 
Address: 376 Winn Valley Drive, Wimberley, TX 78676, United States
Opening hours: open daily from 10:00 am - 5:00 pm 
Costs: $110 per person for an adventure tour
Fly over canyons and creeks for 15 miles, taking in breathtaking views of the Wimberley Valley as you glide through the top of the hills and down the stream.
Best of all, you don't need experience to enjoy this activity because they have highly trained guides who will lead you throughout the adventure.
The Zipline Adventure's adventure tour includes all ten zip lines, parking, tools, instruction, and a guided walking tour.
Check out the other best things to do in Wimberly.
Start Planning Your Trip To Texas And Make Your Kids Happy
They say that everything is bigger in Texas, and it is certainly true that there is a wide variety of things to do and explore in the country's second-largest state.
And as for the little ones, it makes it even bigger with plenty of theme parks and other kid-friendly activities around every corner of the State.
Following our itinerary and top recommendations, you will undoubtedly return home with unforgettable memories and a wealth of knowledge to share with your family.
So don't wait up!
Note: Keep in mind that information about travel can change quickly. To make sure your trip is fun and safe, we encourage you to double-check official websites and government/travel advisory sites for the latest information on travel restrictions, entry requirements, and safety measures.