''Did you know?'' Dallas shares the most tragic history in the United States, where the 35th President, John F. Kennedy, was assassinated on the streets of Dealey Plaza. Since then, millions of visitors come here yearly to witness the JFK assassination tour and its history.
That's not just everything that the ''Big D'' has to offer. It has a variety of modern skyscrapers, high-quality museums, one of the largest arts districts in the United States, great outdoor activities, and a vibrant nightlife.
If you are hunting for an old-time Texas trademark like big steaks, BBQs, and honky tonk, you will find them without any trouble.
Most places are free to visit, and even if you pay to visit some of them, it will still be affordable and worthwhile to take a trip, as Dallas is loaded with fun and engaging activities for people of all ages.
Things to Do in Dallas, Texas
The Sixth Floor Museum at the Dealey Plaza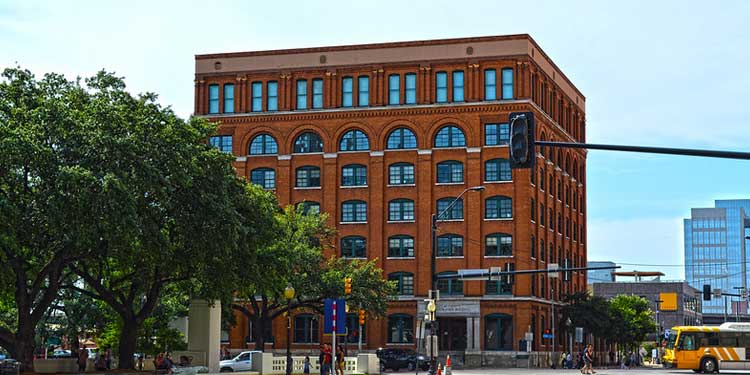 Location: 411 Elm St, Dallas, TX 75202, United States
Opening hours: 10:00 am - 5:00 pm, closed on Mondays
Costs: $18 (Adults 18+), $16 (seniors) $14 (Youths 6 - 18), and free for children under five.
Dallas will forever be tied to the assassination of President John F. Kennedy in 1963, and the Sixth Floor Museum of the Dealey Plaza has been an important gathering space for visitors to discover how the city has come to terms with this tragedy.
so, get ready to take a journey through one of the most important events in American history.
From JFK's life leading up to the assassination to the events surrounding it and its aftermath, the self-guided tour is a fascinating and emotional experience that will leave you with a deeper understanding of this pivotal moment in time.
As you walk through the detailed exhibits, the incredible photography and videos will bring the story to life, leaving history buffs in awe.
The museum also has educational programs for schools and groups, making it a great resource for students and educators, making it an ideal destination for both casual visitors and history enthusiasts.
The staff at the museum are very friendly and knowledgeable. They are happy to help with any questions you have.
Tips: Buy tickets in advance, Allow enough time, and Use the audio guide.
Check out the Grassy Knoll: It's a quick walk from the museum and is believed to be the location of a second shooter.
Reunion Tower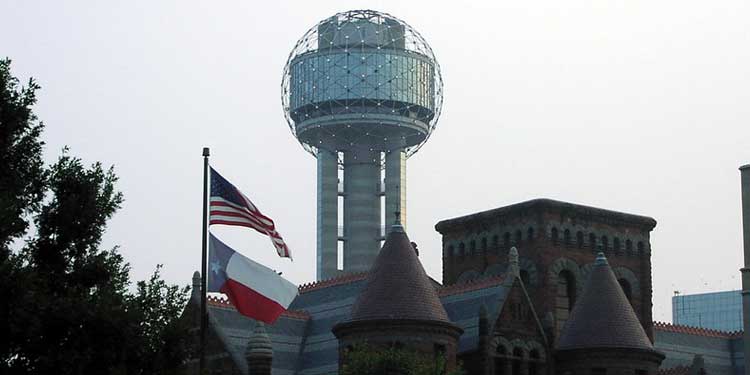 Location: 300 Reunion Blvd E, Dallas, TX 75207, United States 
Opening hours: 12:30 pm - 8:00 pm (Monday to Thursday), 1:00 pm - 8:30 pm (Friday to Sunday)
Costs: General Admissions - $20 (Adults), $14 (Seniors), $9 (children), $10 (Parking for 4 hours)
Everything is bigger in Texas, and so is the Reunion Tower. Located next to the Hyatt Regency Dallas, this amazing destination will take you to the heights of the city's top skyline.
Whether you are out with your family or with your partner, the Reunion Tower has a great indoor-outdoor observation deck and unique, entertaining spaces with a great panoramic 360-degree view of the Dallas skyline.
You'll have amazing views of the whole city, especially at night when the sky turns pink and orange and the lights of the city twinkle. It's the perfect spot for taking photos and capturing the beauty of Dallas.
Explore the interactive exhibits on the Geo-Deck, showcasing the history and culture of Dallas, and use the free telescope to get a closer look at the city.
You can also enjoy a fancy dinner at Five Sixty, the rotating restaurant that offers panoramic views of Dallas, or keep it casual at Cloud9 while enjoying some delicious food and taking in the view.
Whether you're interested in the stunning views, the delicious food, or the educational exhibits, It has everything you need to keep yourself entertained from a whole new perspective.
There are discounts for special events like birthday parties, couple packages, and school trips. I recommend going for Day and night ticket package if you are not visiting here for these events.
Dallas Arboretum and Botanical Gardens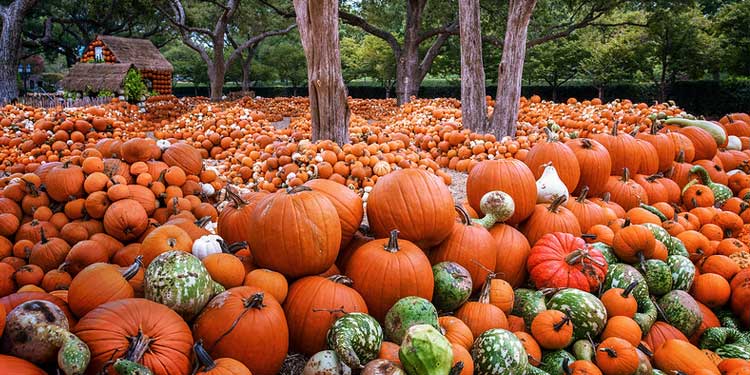 Location: 8525 Garland Rd, Dallas, TX 75218, United States
Opening hours: 9:00 am - 5:00 pm
Costs: General admission - $17 (Adults),  $14 (seniors), $12 (children)
If you are a nature lover, The Dallas Arboretum and Botanical Garden is just a few minutes from downtown on the shores of White Rock Lake.
With 19 unique lush gardens, it offers a large compound where you can stroll around the pathway of millions of floras and water fountains. Perfect for people of every age, especially kids and couples.
We recommend visiting during its seasonal events, where you will witness some of the best fun activities, including the pumpkin patch and the largest flora festivals, with live music and food everywhere around the corner.
Tip: You must make an online reservation for discounts on group admissions and add a special event like birthdays, picnics, or gatherings according to your preference.
Museum of Biblical Art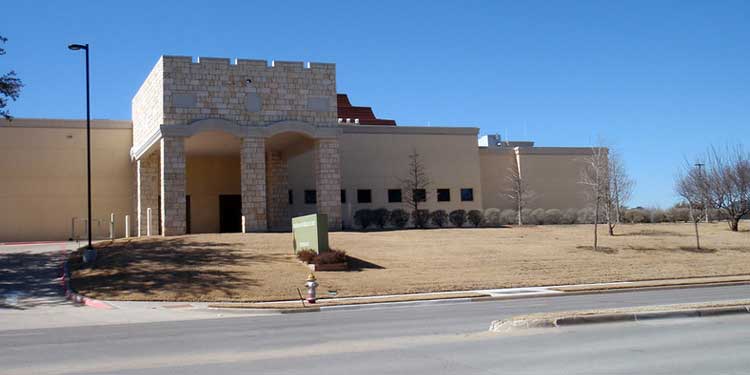 Location: 7500 Park Ln, Dallas, TX 75225, United States
Opening hours: 11:00 am - 5:00 pm,  closed on Mondays and Tuesdays
Costs: $15 (Adults), $12 (Senior Citizens), $10 (children), free children 5
If you are interested in religious art and rare bibles, the Museum of Biblical Art is just the place that makes an engaging and enlightening day for you.
The museum will provide 2,500 displays of sculpture, Jewish art, Modern art, and other ivory types of art. You will receive a wand that details the various displays. You can finish it quickly – in an hour – or slowly – in a half-day.
You will also witness a gallery of bronze replicas of some of Michaelangelo's most well-known religious masterpieces that are on loan from Florence, Italy.
The audio tours are included in the admission fees, so make sure to take advantage of them while you are out there. And also the parking at the museum is free. However, parking in the large lot on the building's north side will be convenient.
Legoland Discovery Center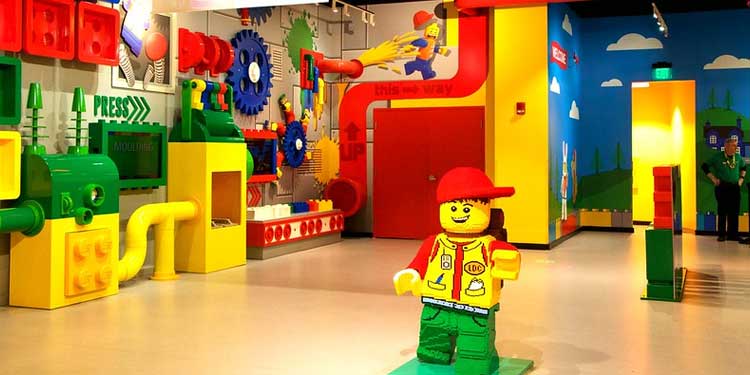 Location:  3000 Grapevine Mills Pkwy, Grapevine, TX 76051, United States
Opening hours: 10:00 am -  5:00 pm (Tuesday to Friday), 10:00 am - 8:00 pm (Saturdays), 11:00 am - 6:30 p (Sundays)
Costs: General Admission - $27 - $35  (Both kids and adults)
''Do you want to pick a piece and build a Lego house?'' Bring your family and kids to this unique Legoland Discovery Center located at the Mall of the Grapevine, Texas, which is about 30 miles away from Downtown Dallas.
From laser shooting game at the Kingdom Quest, building a world of your own at the Miniland, to experiencing 4D adventures of wind, rain, and snows at the 4D movie studios, it has every fun activity for your family and the little ones to explore in the world of legos.
You will be happy that an on-site coffee shop serves Starbucks coffee for parents and a variety of foods and drinks for the kids.
To save yourself a few dollars, We recommend you purchase tickets online. There are many combo tickets, so pick the best one and make your family and little one happy. 
Klyde Warren Park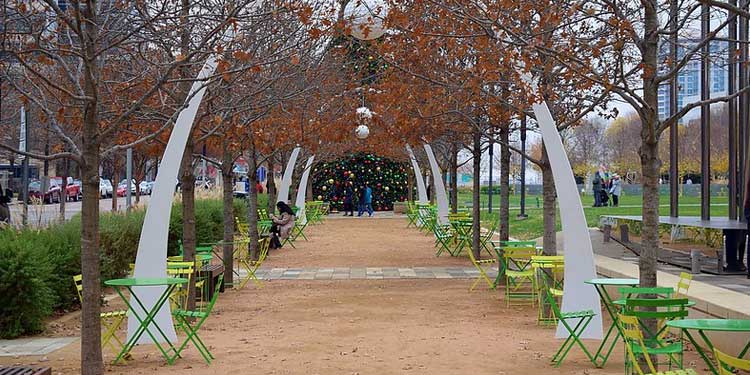 Location: 2012 Woodall Rodgers Fwy, Dallas, TX 75201, United States
Opening hours: 6:00 am - 11:00 pm
Costs: Free
Located at the heart of downtown Dallas, Klyde Warren Park is a popular 5.2-acre public park, which provides greenspace and an urban feel of a great city park and respite from the city's bustle.
Whether you are road biking, running, picnicking, listening live music, or taking the kids to the playground, it offers an open space for people of every age.
You don't want to miss seeing the newest addition to the Dallas skyline every night from 8:00 pm – 9:00 pm with various lights and water splashes on the deck park that connects the Uptown and downtown areas of the city.
The parents can enjoy the light show with music and the view of the vibrant water fountain while the kids play in this beautiful area.
White Rock Lake Park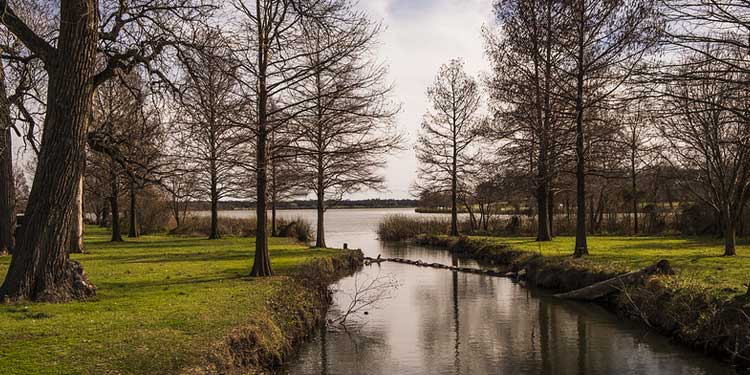 Location: 8300 E Lawther Dr, Dallas, TX 75218, United States
Opening hours: 5:00 am - 11:00 pm
Costs: Admission free
White Rock Lake Park, located in Northeast Dallas, is a must-see attraction for anyone visiting the Dallas area.
The park features an artificial reservoir lake and a 9-mile paved bike trail, several fishing docks, a fitness area, and breathtaking views along the lake's shore – a great place to spend a beautiful day.
There are several picnic areas throughout the park, making it an ideal spot for family gatherings and events. The park is also pet-friendly. So, if you have a furry friend, bring them along to the designated off-leash dog park, where they can run and play.
For those seeking adventure, kayaking, and paddleboarding provide a unique and thrilling experience, while visitors who prefer a more relaxed pace can enjoy rowing or sailing on a small cruise ship.
We recommend renting one during the evening as you will witness soothing sunset above the lake and wildlife. Overall, it is an excellent place to relax outside the downtown area.
Note: Swimming and outboard motors in the lake are prohibited due to the lake's safety precautions.
George W. Bush Presidential Center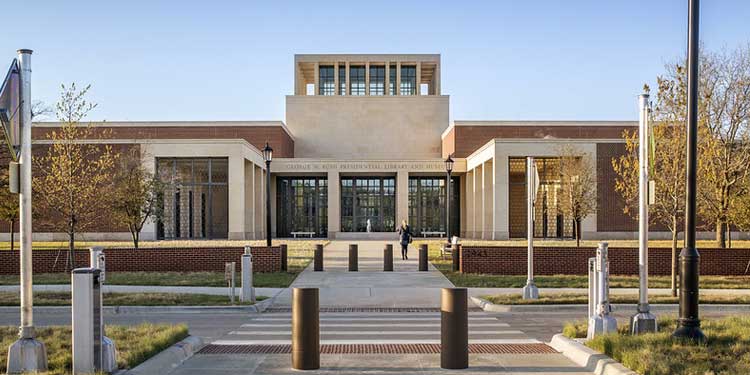 Location: 2943 SMU Boulevard, Dallas, TX 75205, United States
Opening hours: 9:00 am - 5:00 pm (Monday to Saturday), 12:00 pm - 5:00 pm (Sunday)
Costs: $26 (Adults), $23 (Seniors), $20 (children)
If you've ever wondered what it's like to be a President, go to the George W. Bush Presidential Center and choose one of the 'Decision Points,' where you'll sit in President Bush's shoes and face some of the most difficult decisions he faced during his presidency.
The Museum features unique displays and interactive exhibits that take you through the timeline of Bush's presidency.
Inside the Museum, don't miss the center's most important feature: a 15-acre native Texas grassland and former First Lady Lara Bush's enduring passion that she had kept as her non-profit ''Texan by nature.'' So you can walk around and see some Texas prairie grasses and wildflowers along with the fantastic scenery of nature.
We highly recommend visiting the adjacent Presidential Library, which offers a wealth of historical documents, books, and artifacts.
So, if you are in the Dallas area, this is a must-see destination because it invites you to learn a lot about American history and Nature Conservation Area.
Dallas Farmers Market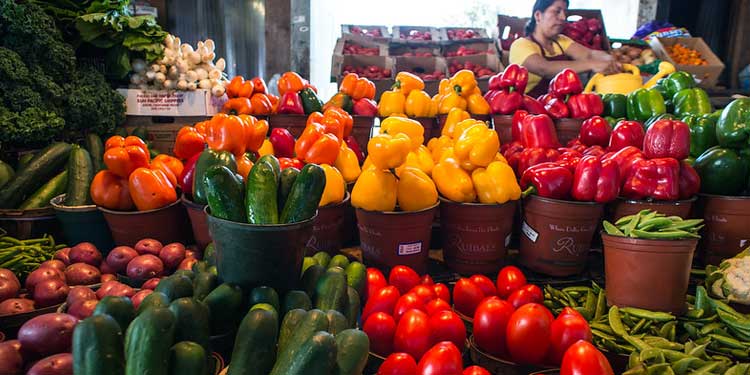 Location: 920 S Harwood St, Dallas, TX 75201, United States
Opening hours: 10:00 am - 7:00 pm
Costs: Entry Free
''Wondering where are all the local markets?'' In the downtown area, discover Dallas Farmers Market, which offers a wide variety of locally grown produce, meats, dairy products, and artisan goods.
We suggest you take a stroll through the outdoor sheds to explore the various stalls and sample some of the market's offerings including fresh fruits and vegetables to grass-fed beef and locally made cheeses.
Nearby shops and restaurants are available in the area, so you could shop for antique pieces of souvenirs and clothes and have refreshing drinks and seafood the outdoor restaurant provides.
In addition to the market itself, you can also enjoy events like live music and cooking classes.
Overall, the Dallas Farmers Market is a must-visit spot for anyone interested in sampling the best of local cuisine and supporting small businesses.
The Bishop Arts District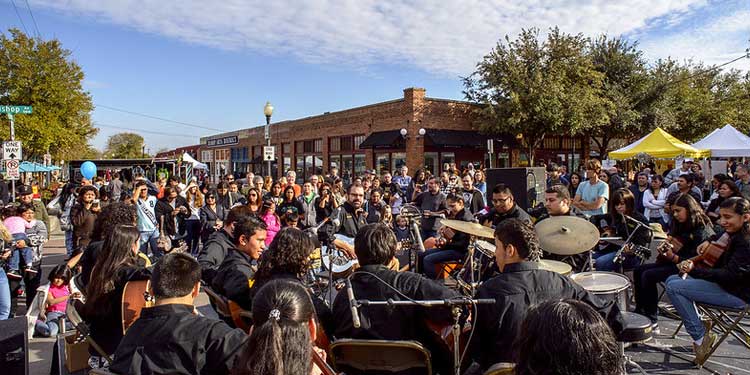 Location: 403 North Bishop Avenue, Dallas, TX 75208
Opening hours: 12:00 pm - 3:00 pm (Sundays), 12:00 pm - 10:00 pm (Tuesday - Saturday), closed on Mondays.
Costs: Entry Free
The Bishop Arts District is a hidden gem located 10 minutes south of downtown, filled with an exciting mix of fine restaurants, bars, shops, art galleries, and live music venues.
From BBQ at the Lockhart Smokehouse, drooling over the pies at the Emporium, to listening to live music outside of Parker Barrows, it has everything to keep you busy for a day trip to the excellent nightlife.
A fantastic location for organizing special events such as birthday parties, gatherings, or even romantic dates. If you're coming for such occasions, make sure to reserve your seats ahead of time.
Arbor Hills Nature Preserve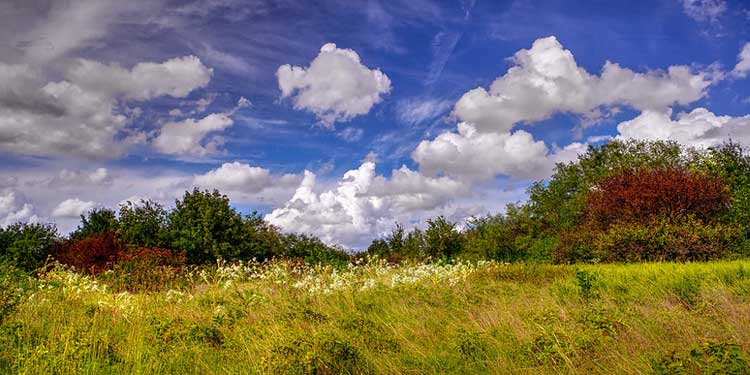 Location:  6701 W Parker Rd, Plano, TX 75093, United States
Opening hours: 5:00 am - 11:00 pm
Costs: Entry free
If you want to get away from the hustle and bustle of city life, Arbor Hills Nature Preserve is the place to go for great rejuvenating outdoor activities. It is in the small town of "Plano," 21 miles from the Dallas North Tollway.
The Nature Preserve has something to offer everyone. It has hiking and biking trails, concrete walking paths, a playground for kids, and great pavilions for gatherings and picnics, making it a great spot for a family outing.
Don't be surprised if you see woodpeckers, scissor-tailed flycatchers, deer, coyotes, or bobcats, as it is home to some of the endangered species in all of Texas. Many of them can be seen from the observation tower at the end of the hiking trail.
With free parking and nearby amenities like food trucks and hotels, it's easy to make a day of exploring this stunning natural gem.
Just be sure to arrive early to beat the crowds and bring along some sunscreen and bug spray during the summer months.
So what are you waiting for? Lace up your hiking boots and get ready for a memorable adventure in Arbor Hills Nature Preserve!
Perot Museum of Nature and Science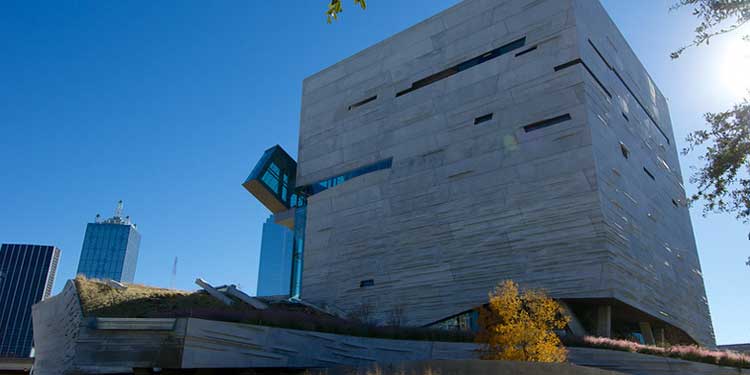 Location: 2201 N Field St, Dallas, TX 75201, United States
Opening hours: 10:00 am - 5:00 pm (Monday to Saturday), 11:00 am - 5:00 pm (Sundays)
Costs: $25 (Adult 13+), Free for Member
''What does becoming a Paleontologist or a Meteorologist feels like ?'' Well, the five-story Museum offers 11 permanent exhibits, including an experience of an earthquake shake, an engaging multimedia station, and discovering dinosaur fossils. Perfect for people of all ages, especially children.
Whether you are examining the solar system in the Expanding Universe Hall, watching galaxies in the 3D movie theater, or racing dinosaurs in the Sports Hall, the Museum has everything you need for a 2 – 3 hour exploration.
The museum frequently hosts special events and temporary exhibitions, so make sure to check the website to plan your visit and see what exciting events are happening during your stay
We suggest booking your tickets online to avoid the lines, and if you are wondering about parking, then it is $10 for non-members and free for members.
Dallas Cowboys Bar and Grill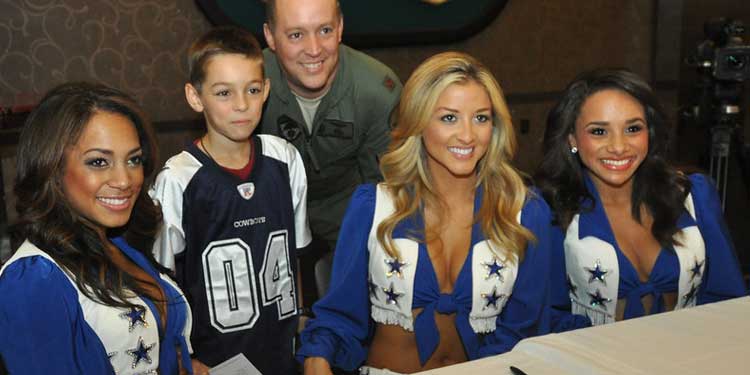 Location: 21444 World Way Dr, Thackerville, OK 73459, United States
Opening hours: 11:00 am - 10:00 pm (Sunday to Thursday), 11:00 am - 2:00 am (Friday and Saturday)
Costs: N/A
"Can't get tickets to the NFL games while you are out here?'' Don't worry, Dallas Cowboys Bar and Grill is a great place to watch live sports, including American football, while enjoying the best-grilled briskets and craft brews.
You can experience a similar vibe to a stadium, only you get to choose the best spot and great food-drink menus. So make your reservation early and have a blast with your friends and family.
It is close to the Dallas/Fort Worth International Airport and has a free parking lot nearby. However, it can get crowded on weekends, so make sure you arrive early.
Cowboys Red River Dancehall & Saloon
Location: 10310 Technology Blvd W, Dallas, TX 75220, United States
Opening hours: 10:00 am - 4:00 pm (Monday and Tuesday), 7:00 pm - 3:00 pm (Wednesday to Saturday), closed on Sundays
Costs: $8 (21+ both males and females), $20 (females under 21), $30 (males under 21)
Texas is well-known for its honky-tonk culture, so take advantage of this unforgettable experience in Cowboys Red River Dancehall and Saloon during your visit to Dallas.
It's a great place to go out with your friends and significant other for some live country music, a great dance show, and the best drink menus.
I recommend going on Thursdays because it is less expensive and hosts various special events, such as "Thursday Ladies Night," when ladies get in free and men pay $8.
If you're interested, there are weekly dancing competitions for couples, so wear tight boots if you're visiting with someone special or simply ask someone on the dancefloor to participate. For more information, visit its website to view live events.
Make Every Discovery Memorable In Dallas, So Start Planning…
Traveling can be costly, especially when flying to the third-largest city in Texas State. However, just because we can fly does not mean we must always fly. Sometimes in life, we have to take the slow bus and embrace each new discovery as it comes to us.
And so Dallas brings you every piece of your information in a budget-friendly manner cause it offers a lot of affordable destinations with the best facilities and services.
Tip: Dallas is best visited in the spring or fall when the weather is milder and less rainy. In the early autumn season, you can have a reasonably priced vacation in Dallas at any time of year, including the most affordable flights, hotels, and lodging.
So, hurry up! Don't just be a travel lover, become a traveler.
Note: Keep in mind that information about travel can change quickly. To make sure your trip is fun and safe, we encourage you to double-check official websites and government/travel advisory sites for the latest information on travel restrictions, entry requirements, and safety measures.