''Planning vacation with your family and kids ?'' Then prepare yourself for all the fun activities that Austin has to provide.
As the Capital of Texas, Austin is one of the most popular destinations with the best indoor and outdoor activities for a family vacation with your kids.
From swimming in the best natural pools and engaging in cultural activities to racing on Go-karts, there will always be something fun for everyone.
There's a lot more. Here is a list of some of the best things you could do in Austin with your kids.
Things to do in Austin with Kids
Zilker Metropolitan Park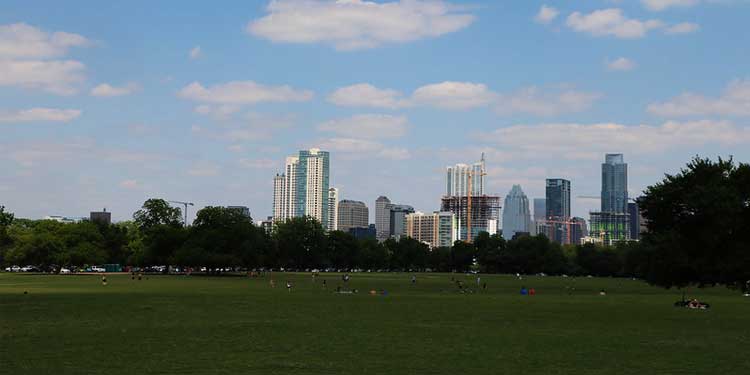 Location: 2207 Lou Neff Rd, Austin, TX 78746, United States
Zilker Park is a beautiful 351-acre green park located in the heart of Austin. It has plenty of space for kids to play sports and run around.
Let your kids have a fun time around the playpark while you can prepare a dry picnic along the area and pick a great spot for your family while enjoying the lush greeneries and fresh air.
Zilker Park is also home to one of the largest live music concerts around the world. So if you and your kids are excited about it, book your tickets for an epic show.
There's a lot more, You don't wanna miss out on the Kite Festival organized by Bobby Jenkins every April 3 from 10 am to 5 pm in Zilker Park. Make sure to enter the prize contest with other families and children by showcasing your kites.
It is open every week from 5 am to 10 pm with plenty of parking spots that will cost you a small fee of $5.
Pfluger Park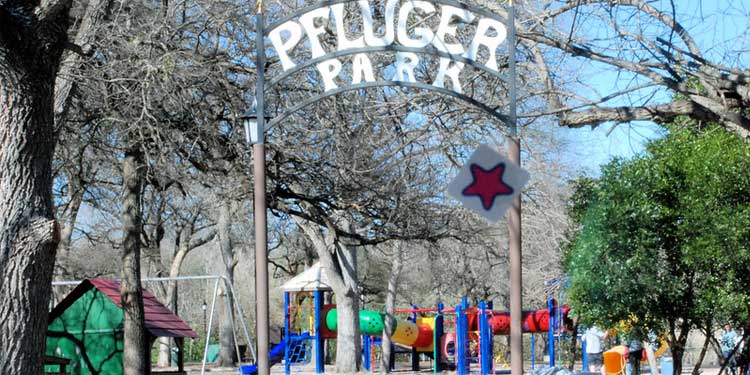 Location: 515 City Park Rd, Pflugerville, TX 78660, United States
Pfluger Park is in the heart of downtown Pflugerville, located 18 miles from downtown Austin. It is ideal for family gatherings and kids to have the best time.
The 30-acre community park has the best Hike and Bike Trail loops around the park and Gilleland Creek that you and your Kids will undoubtedly enjoy. So make sure you have your bicycles ready.
The Park offers the best outdoor sports, including sand volleyball, basketball, and a massive playground for small kids.
Bring your lawn chairs, food, and drinks for a delightful picnic with your family alongside Pflugerville lake if you visit here.
Pfluger Park opens every week from 6 to 10 pm. You will mostly see the locals of Pflugerville and Austin with their kids and families around the area. So bring yours too and invite them for a BBQ.
Barton Springs Pool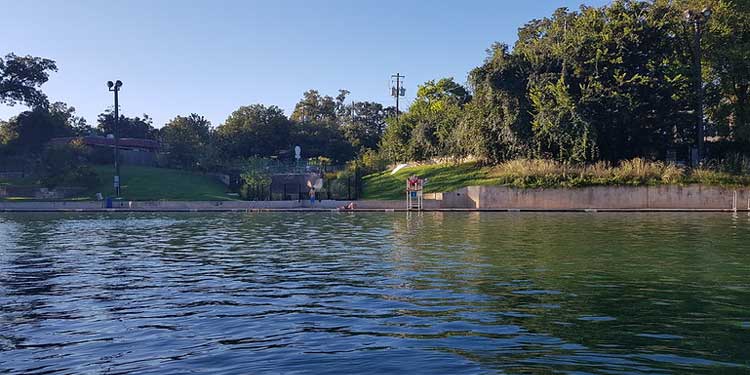 Location: 2201 William Barton Dr, Austin, TX 78746, USA
Located next to Zilker Park is where you will find this unique and natural 3-acre spring-fed Barton Springs Pool. Perfect for a weekend break with your kids and family to go for a little swim in the natural springs.
Don't be surprised if you will see a salamander inside the pool, as it is commonly known as the famous ''Barton Spring Salamander.'' So throw your goggles on and pack some for the kids to look out for the endangered salamander.
It is open every week from 5 am to 10 pm. Early visitors from 5 am to 8 am won't be charged any entry fee and are free to swim at their own risk without lifeguards.
General admissions for adults (18 – 62) are $5 for residents and $9 for non-residents. Kids and children (1 – 17) with $2 to $4 and children below 1 are free.
Note: You cannot bring food or pet animals into the Barton Springs Pool. However, food trucks are outside the pool area, where you can have varieties of Austin's specials. 
River Place Nature Trail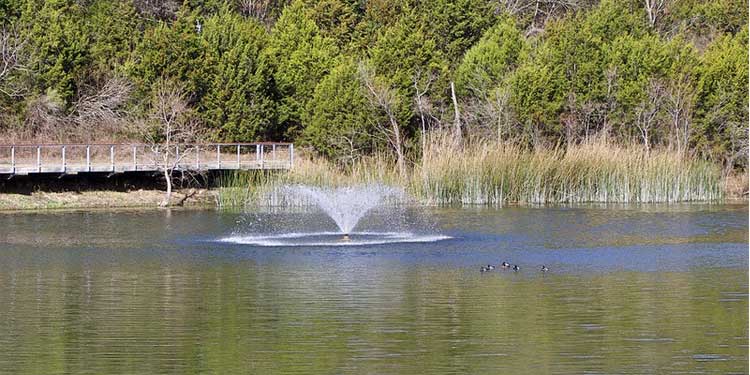 Location: 4998 River Pl Blvd, Austin, TX 78730, United States
River Place Nature Trails is Austin's best and most challenging trail. But it's still a great place to go on an adventure with your kids and family.
It's a great way to reconnect with nature, as the trail offers hiking through the woods, small creeks, and wildlife sightings with the best view of the Colorado River. Your kids will surely love the wilderness that this place will give.
You should pack plenty of water for your hike and wear excellent sports shoes because the stairs and rocky terrain might be slightly difficult to walk in for your kids.
The trail is open every week from 6 am to 10 pm and will cost you with $10 fee per person.
''Kids get excited to play around with the Dogs.'' So, if you travel with your pets, I'd recommend bringing one along with you but on a leash.
Thinkery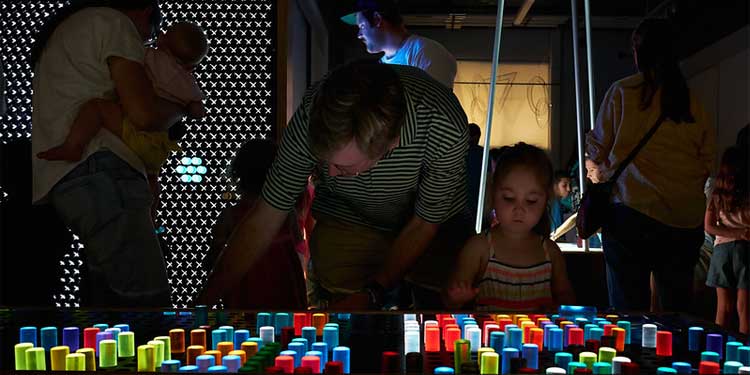 Location: 1830 Simond Ave, Austin, TX 78723, United States.
Thinkery is a unique place for children to try new things and express their creativity. It is similar to a science museum for children, but they get to play with everything.
It has many creative science technologies, math riddles, and engaging activities that will certainly attract your little ones. In addition, this place offers a variety of innovative and hands-on learning experiences for children aged 3 to 12 years old.
There are many exhibits for children. So, Make sure to bring an extra set of clothes for your kids, as they have a water area where most children enjoy splashing and playing.
The Escape Game Austin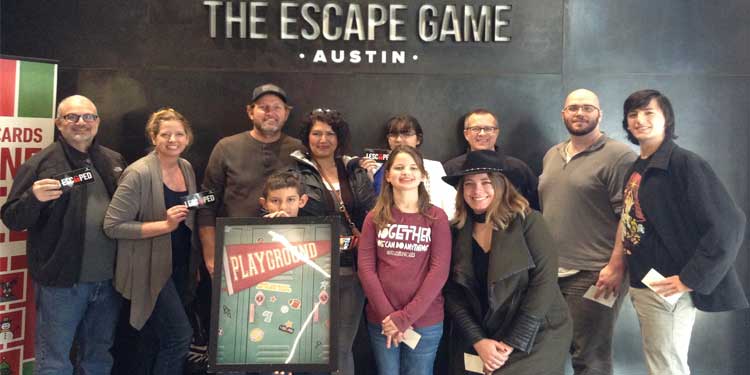 Location: 405 Red River St, Austin, TX 78701, United States
If you're looking for a fun activity with your kids, The Escape Game is the perfect 60-minute adventure game you will want to experience.
It provides you with many special categories, but I'd definitely recommend you try out Prison Break and the Gold Rush.
You and your team will work together to find clues and eventually complete a mission, with the ultimate goal of solving many riddles and escaping the room. ''Doesn't that sound exciting?''
Bring your kids and family along for many more hidden surprises.
It is open every week from 8 am to 12 am. So make sure you prebook for a 20% discount.
K1 Speed – Indoor Go-Karts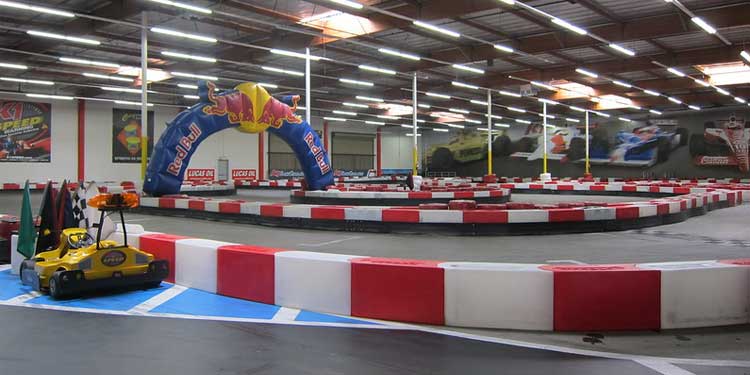 Location: 2500 Mc Hale Ct, Austin, TX 78758, United States
''Are your kids fond of racing cars?'' Then you should visit K1 speed here in Austin, as it offers great activities for both kids and adults.
This k1 speed features its distinct and challenging indoor track and electric go-karts that emit no emissions while reaching speeds of up to 45 miles per hour.
You can go to the races for roughly the same price as a movie ticket, popcorn, and a drink.
And you'll be surprised at how much fun it is for the kids to drive around the tracks and have their best time.
There are a lot of special kid-friendly occasions k1 speed organizes, like birthday parties, team building, family happy hours, and more. So choose one with your little ones and have a blast.
I recommend you not to go during the weekends as it can be crowded with people celebrating events like bachelor parties or birthdays. However, you do not want to wait for hours, so pre-book for early hours of reservations on its website.
Opening hours: Sunday (10 am - 10 pm), Monday to Thursday (12 pm-10 pm), Friday (12 pm - 12 am) and Saturday (10 am - 12 am) - busiest day.
Austin Symphony Orchestra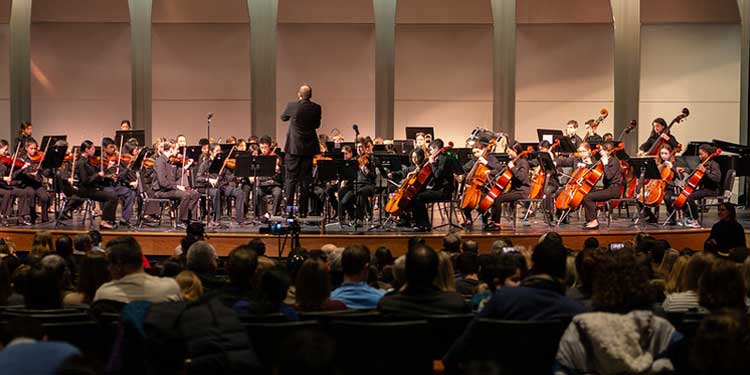 Location: 1806 Rio Grande St, Austin, TX 78701, USA
The Austin Symphony Orchestra provides an entire season of classical music and educational programming for children and the community to help them develop an interest in music.
If you want to introduce your kids to the classical Symphony Orchestra, this is the perfect place to explore and learn about classical musical instruments.
Its primary children's events include the Children's Day Art Park, the Christmas Sing-Along, and the Family Concert. So, Book your tickets for the best seat if you attend these events.
Regular opening hours: Monday to Friday are open from (9 am - 5 am), and Saturday and Sunday are closed. 
Baked By Amy's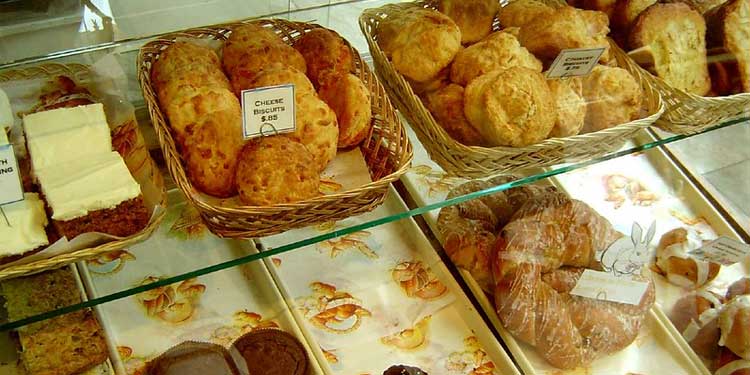 Location: 2109 Northland Dr, Austin, TX 78756, United States
Baked by Amy's is a local Austin-based sweets bakery that creates unique and customized baked cakes from the finest ingredients.
If you're celebrating a birthday with your kids, you should know that Baked by Amy's cakes are baked in their shop with Amy's secret recipe.
It has a variety of cakes, including cupcakes, brownies, frosted cookies, pies, and more, with extra kids' specials.
Having cakes and ice cream is something that children and kids get excited about at any time. So bring one of yours to make your little ones happy.
Opening hours: Monday to Thursday (8 am - 2 pm), Friday (8 am - 12 pm), and Saturday and Sundays are closed.
Pack Your Bags and Start Planning
Austin is a vacation destination for families to explore and enjoy, especially with the kids, as it offers many kids-friendly and engaging activities.
Traveling to Austin will surely help your children build confidence and explore more indoor and outdoor activities in the future.
So mark your calendars and surprise your family and children with a surprise holiday in Austin, Texas.