Arlington is a hidden treasure of Texas, located between Dallas and Fort Worth, having many unique attractions and the best sports scene in the country.
Whether you're traveling as a couple or with family and friends, the American Dream City will give you all the entertainment and massive outdoor recreational activities to keep you energized while moving forward with your adventure.
From watching the Mavericks game and riding thrilling rides at Six Flags Texas to discovering your favorite musical artist at the Levitt Pavillion, It has an abundance of surprises that will make your visit worthwhile,
Follow our tips and top recommendations for things to do in Arlington, Texas, to plan a memorable trip.
Things to do in Arlington, Texas
Catch a Game at Globe Life Park in Arlington
Address: 1000 Ballpark Way, Arlington, TX 76011 
Opening Hours: Game schedules vary; the park opens two hours before the game starts 
Cost: Ticket prices vary depending on the game and seat location
Sports fans unite! Globe Life Park in Arlington is a modern stadium that offers an unforgettable experience for sports enthusiasts.
You can enjoy a unique game-day atmosphere with retractable roofs and a lively outfield lounge.
Visitors of all ages can take advantage of interactive games, live music, a variety of delicious foods, and an immersive seating environment with exceptional acoustics.
Though parking and food prices have stood out as areas for improvement, the stadium remains a top destination for sports and entertainment in the Arlington area.
Tips: Bring sunscreen and a hat to Globe Life Park in Arlington, especially during summer months, as the stadium is mostly open-air.
Watch Dallas Cowboys at the AT&T Stadium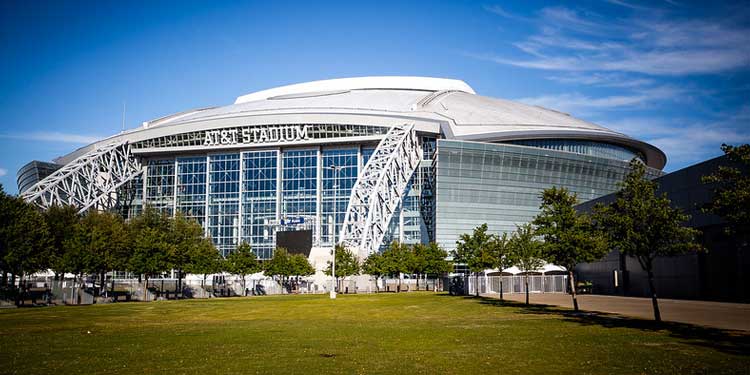 Address: One AT&T Way, Arlington, TX 76011 
Opening Hours: Tours are available Monday-Sunday, with hours varying depending on the month. 
Cost: Ticket prices start at $27 for adults and $22 for children aged 12 and under
Visiting the AT&T Stadium in Arlington, Texas isn't just about watching your favorite sports team or musician perform; it's a whole experience!
The stadium is an architectural marvel with a unique design combining modernization and tradition.
Besides, the stadium's impressive hospitality and catering services offer numerous concessionaires with different food and drink options.
There are spacious parking facilities around the stadium, and visitors can enjoy safe and stress-free entry and exit while attending the events.
Its endless entertainment options, unique features, and modern amenities make it ideal for families, groups of friends, and solo travelers.
So, book your tickets today, and let the AT&T Stadium take you on a breathtaking journey like no other! You might even get to see a practice session if you're lucky!
Tips: Arrive early to avoid traffic and crowds, especially on game days.
Get Your Adrenaline Pumping at the Six Flags Over Texas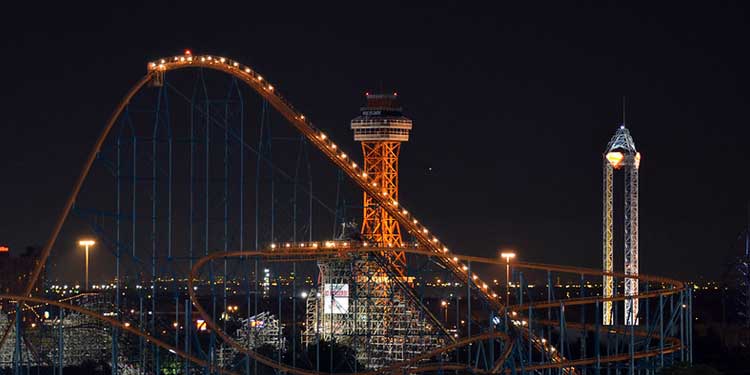 Address: 2201 E Road to Six Flags St, Arlington, TX 76010 
Opening Hours: Hours vary by season; check the park's website for current hours 
Cost: Ticket prices start at $84.99 for general admission; check the park's website for discounts and promotions
''Are you ready for a thrilling adventure at Six Flags Over Texas?'' This amusement park offers a variety of rides and attractions to keep adrenaline junkies happy.
From roller coasters to water rides, there's something for everyone. And along with every fun activity, the park also offers live shows, character meet and greets, and tasty snacks, making it an excellent option for families and groups of friends.
Tips: For a unique experience, take a nighttime ride on the Shock Wave roller coaster when the view of the park at night is simply breathtaking.
AT&T Stadium Tour & Art Gallery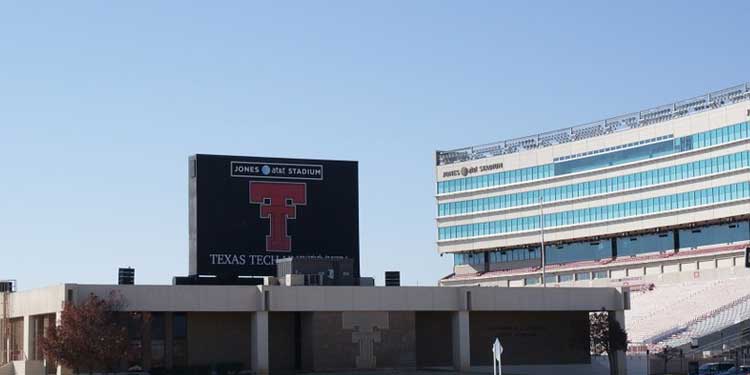 Address: One AT&T Way, Arlington, TX 76011 
Opening Hours: Tours are available Monday-Sunday, with hours varying depending on the month. 
Cost: Ticket prices start at $32
Aside from its reputation as a sports arena, the AT&T Stadium also houses an impressive visual art gallery that features oils, acrylics, watercolors, lithographs, and sculptures of famous and upcoming artists.
Every piece of art displayed in the gallery is from the Jones family's private collection.
Tour vouchers can also include the self-guided art gallery tour, which is one of the top attractions of AT&T Stadium.
Tips: Book your tour and art gallery visit online in advance to avoid the lines.
Discover Creativity at the Arlington Museum of Art
Address: 201 W Main St, Arlington, TX 76010 
Opening Hours: Wednesday-Sunday, 10 am-5 pm 
Cost: Ticket prices vary depending on the exhibition; check the museum's website for current prices
With its impressive collection of traveling art exhibitions from around the globe, the Arlington Museum of Art is a destination not to miss for art enthusiasts.
This museum, housed in a beautiful building that was once a downtown auction house, offers educational programs, special events, and public tours.
If Disney were ever a part of your life, you would undoubtedly enjoy the private collection exhibition of Disney art.
Bring along your kids to share many nostalgic stories about your favorite Disney characters with interactive paintings and art.
The exhibitions change seasonally, so visitors can always discover something new and exciting.
Tips: Depending on the exhibit, the museum may have restrictions on large bags or backpacks, so check their policies before arrival.
Relaxing and Sightseeing at the River Legacy Parks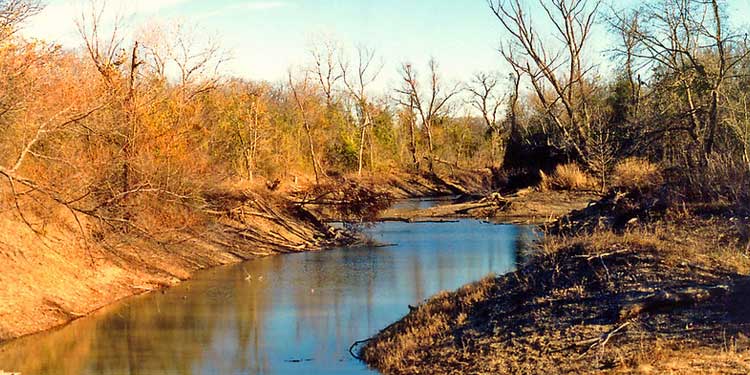 Address: 701 NW Green Oaks Blvd, Arlington, TX 76006 
Opening Hours: Daily, 5 am-10 pm 
Cost: Free
River Legacy parks should be at the top of your list if you want to reconnect with nature while visiting Arlington.
This park on the Trinity River offers visitors hiking trails, uninterrupted kayaking, backpacking, fishing, and picnic areas.
The eco-friendly space boasts over 1,300 acres of rolling hills, pristine landscapes, bird watching, and other outdoor activities.
Tips: Don't miss the observation tower near the river, which offers incredible views over the park's fields and forests.
Concert at Levitt Pavilion
Address: 100 W Abram St, Arlington, TX 76010 
Opening Hours: Opening times vary by concert schedule; check their website for showtimes. 
Cost: Free, but some shows may require tickets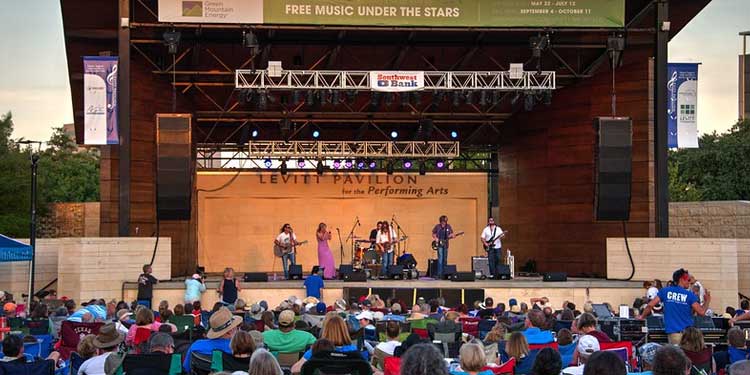 Music lovers will love Levitt Pavilion, an amphitheater that stages over 50 free night concerts from May through October.
The venue offers a wide range of musical genres with performances by national recording artists and upcoming talents.
You can enjoy everything from jazz and country to rock and classical music.
Additionally, the park is cozy and has plenty of space for fresh air and delicious bites from food trucks.
Tips: Bring a picnic blanket and snacks to enjoy while you soak up the live music.
Keep Calm and Shop at the Arlington Highlands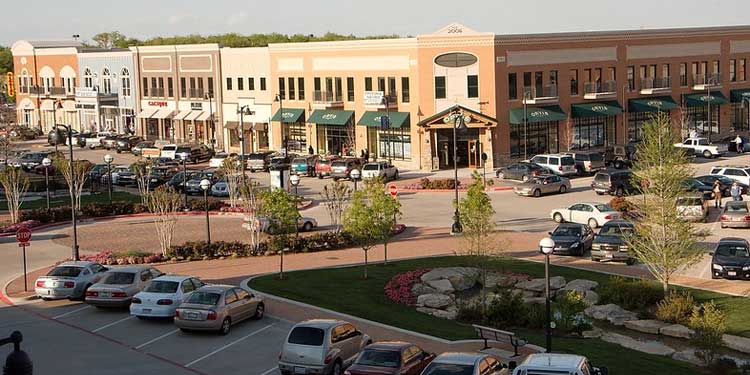 Address: 4000 Retail Connection Way, Arlington, TX 76018 
Opening Hours: Store hours vary by location; check the shopping district's website for current hours. 
Cost: Free to window shop; prices vary for food and retail purchases.
Arlington Highlands should be on your bucket list if you are a shopaholic and a foodie.
It offers a vibrant, pedestrian-friendly retail, dining, and entertainment district with over 80 unique stores, boutiques, and restaurants.
Shoppers and diners can indulge in retail therapy or dine at various restaurants ranging from casual to fine dining before seeing the latest movie in the theatre.
Tips: Check out the shopping district's social media pages and websites for updates on sales and promotions at your favorite stores.
Discover the History of Worldwide Sport at the International Bowling Museum & Hall of Fame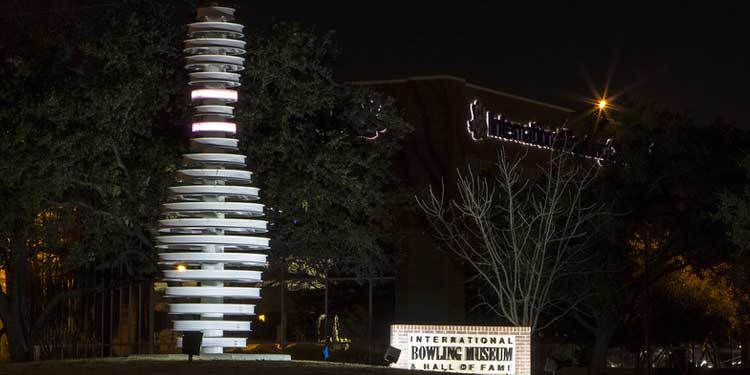 Address: 621 Six Flags Dr, Arlington, TX 76011
Opening Hours: Tuesday-Saturday, 10 am-5 pm; Sunday, 1 pm-5 pm (closed on Mondays) 
Cost: Ticket prices start at $10 for adults; check the museum's website for current prices.
Are you a bowling enthusiast? Then head over to the International Bowling Museum and Hall of Fame.
Experience the thrill of bowling through time and witness the exciting journey that bowling has taken throughout history, from its humble beginnings to its status as a sport enjoyed globally.
The space has pinball machines, simulators, bowling artifacts, and interactive exhibits suitable for all ages.
Tips: Children under the age of six will enjoy the "Kid's Bowl" exhibit, which features a miniature bowling alley and interactive displays designed specifically for younger visitors.
Outdoor Recreational Activities at Lake Arlington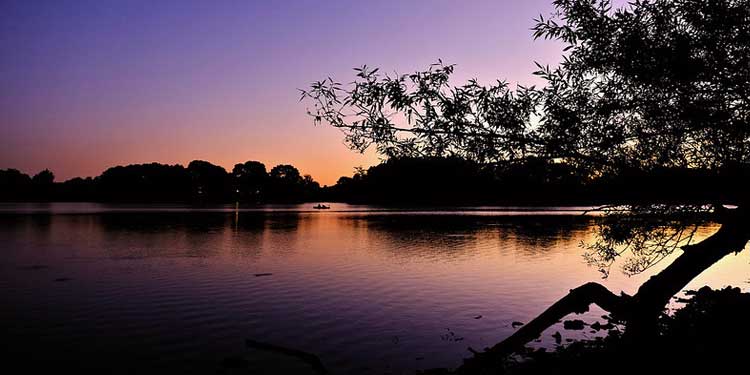 Address: 6300 W Arkansas Ln, Arlington, TX 76016 
Opening Hours: Daily, Sunrise to Sunset 
Cost: Free
Lake Arlington is a scenic oasis in Arlington, perfect for outdoor enthusiasts.
You can cycle, jog, or bird-watch on its scenic trails, while its beaches, fishing areas, and playgrounds are perfect for family outings.
Boating, kayaking, and fishing activities are made easy with convenient boat ramps, docks, and fishing piers available at Lake Arlington.
The park regularly hosts events, including fishing tournaments, concerts, and bird-watching festivals, adding to its appeal.
With its diversity of activities and natural beauty, Lake Arlington offers an unforgettable experience for everyone, a perfect getaway from the city bustle.
Tips: Pack a picnic and enjoy a lakeside lunch with a stunning sunset view.
Kids' Favourite Toddler's Park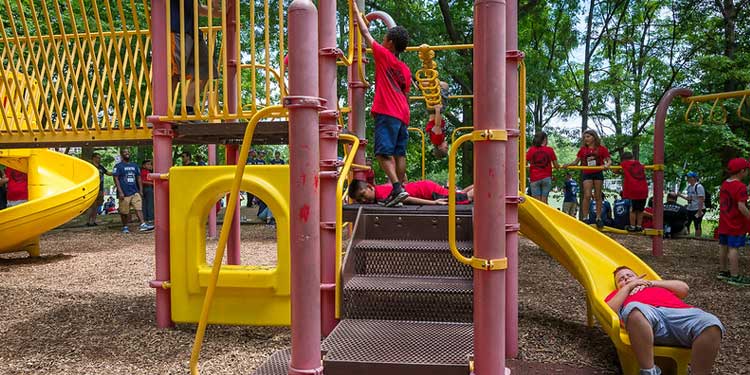 Address: 1234 Main St, Arlington, TX 76010.
Opening hours: Monday-Sunday, 9 am-6 pm. Cost: $5 per child. 
Cost: $5 per child. 
Toddler's park is a must-visit for families as it houses an array of activities designed for children who are two through six years old to play and explore their creativity within a safe and nurturing environment.
The park has sand tables, slides, swings, obstacle courses, and opportunities to learn about science and nature blended in play.
''What can adults do?'' It is a large playground park, so there's plenty of space for exercising and strolling around nature.
Tips: Check their website before you go for the latest COVID-19 guidelines.
Grab a Drink at the Legal Draft Beer Company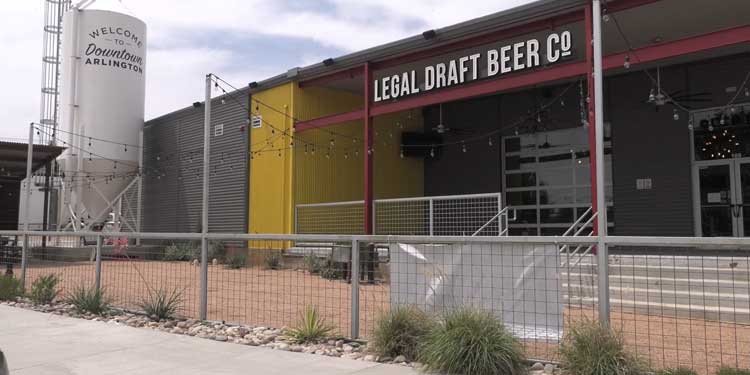 Address: 500 E Division St, Arlington, TX 76011.
Opening hours: Monday-Saturday, 12 pm-9 pm; Sunday, 12 pm-6 pm. 
Cost: Varies based on beer selection.
Get ready for the best local beer experience at Legal Draft Beer Company!
The brewery serves up a wide selection of creatively designed merchandise, award-winning batches of beer, and local favorites.
Besides trying out some of the best beer the city offers, you'll also enjoy meeting other like-minded individuals in their welcoming and friendly atmosphere.
Tips: Don't miss their flagship beer, the Legal Blonde!
Family Adventure at the Go Ape Zipline and Adventure Park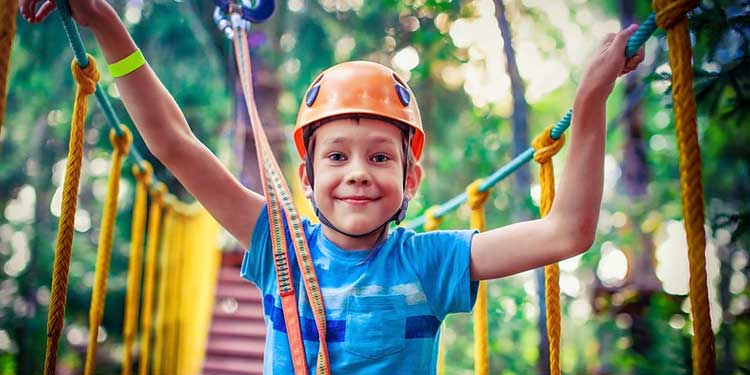 Address: 1601 NE Green Oaks Blvd, Arlington, TX 76006, United States
Opening hours: Friday and Sunday, 10 am- 2 pm; Saturday, 10 am - 8 pm. Closed on Tuesday - Thursday
Cost: zip-line ride Range from $32.95-$64.95 depending on package 
Bring the kids to this unique attraction! The entertainment at Family Adventures Park is abundant and sure to please the younger visitors.
It offers outdoor adventure with different packages of zip lining and climbing through the pond and forest.
Overall, it's a wonderful family adventure and an excellent opportunity to overcome any height phobia.
tips: Try the Tarzan swing ride for a thrilling adventure and daring challenges.
Catch a Mavericks Game at the American Airlines Center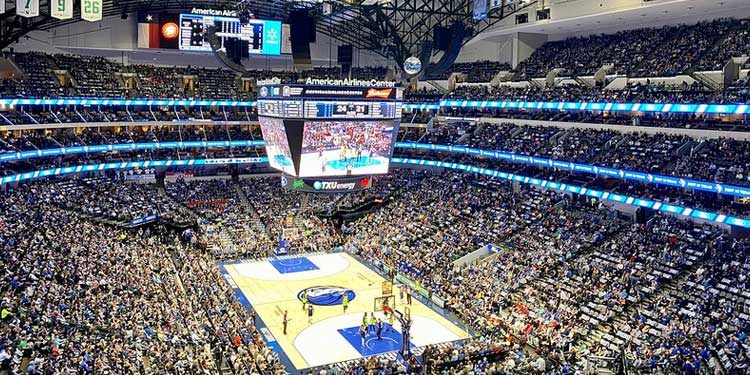 Address: 2500 Victory Ave, Dallas, TX 75219, USA
Opening hours: Game times vary. 
Cost: Average Tickets range from $13-$102, but can vary on events and games.
Basketball enthusiasts! don't miss out on the chance to catch a Mavericks Game, as it will be an unforgettable experience watching the NBA team play in a vibrant arena, cheering your team to victory.
The AT&T Stadium also hosts this team's home games, so be sure to scout those out as well.
Tips: Arrive early to beat the crowds and get a good seat.
Roller Skating at the Arlington Skatium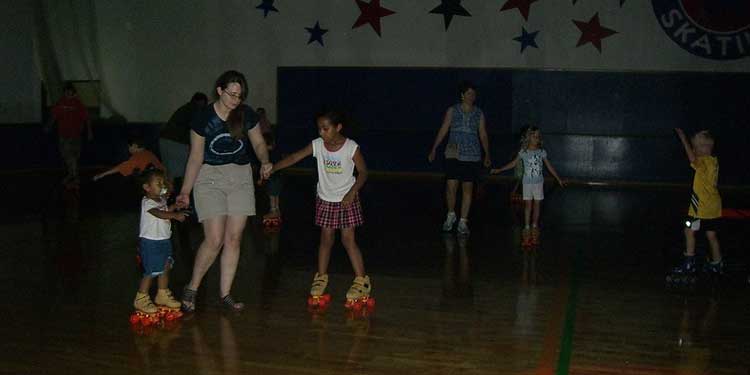 Address: 5515 S Cooper St, Arlington, TX 76017.
Opening hours: Monday-Sunday, 9 am-11 pm. 
Cost: $10 per person for admission and skate rental.
Arlington Skatium is a classical roller skating rink that has been in operation for over 35 years.
At the rink, there are disco nights, freestyle skating nights, and organ music nights.
For an enjoyable and nostalgic experience that caters to individuals of all ages, make sure to check out Skatium.
Tips: Fridays and Weekends are the busiest hours of the week, so booking your tickets online is recommended to stay hassle-free. Additionally, it holds several occasions, so if you want to become part of it, check its website for special events and deals.
Arlington Golf courses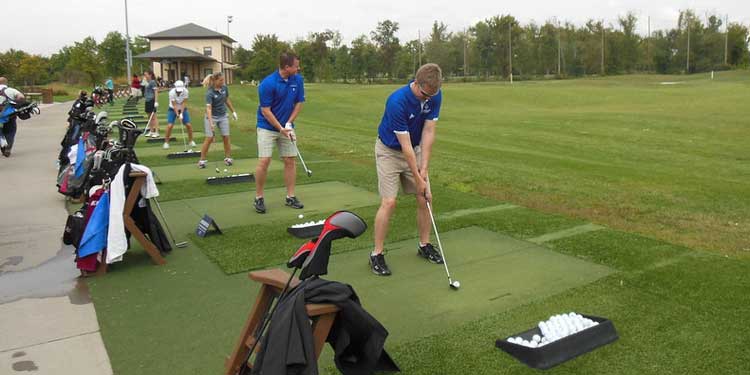 Address: Varies based on the course.
Opening hours: Varies based on the course. 
Cost: $20-$100 per person based on course and time of play.
Whether you want to improve your golf game or simply enjoy a few hours of fun outdoor entertainment, the Golf Courses of Arlington are your playground.
The city offers a variety of golf courses and clubs, including the Shady Valley Golf Club, Texas Star Golf Course & Conference Centre.
Indulge in a round of golf with fellow players, enjoy the greenery and scenery, and practice your swing.
Tips: Book online for discounted rates.
Thunderbird Roller Rink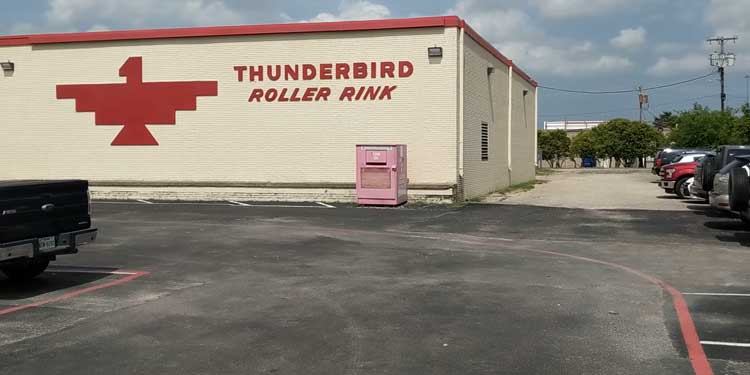 Address: 725 E Grand Prairie Rd, Arlington, TX 76010.
Opening hours: Monday-Sunday, 5 pm-9 pm. 
Cost: $10 per person for admission and skate rental.
Skating enthusiasts, don't miss out on the chance to visit Thunderbird Rollerskating Rink, where fun, music, and memories are created on wheels.
At this vibrant and lively skating rink, guests can enjoy a mix of music genres while they explore their skating abilities.
Tips: Rent their themed party rooms for your next birthday party.
Horse Race at the Lone Star Park
Address: 1000 Lone Star Pkwy, Grand Prairie, TX 75050.
Opening hours: Varies based on the event schedule. 
Cost: Admission ranges from $5-$20 based on the event and seating.
Lone Star park was built for horse racing lovers. The state-of-the-art racing facility hosts both quarter horse racing and thoroughbreds.
It's inexpensive to get in, and if you want to beat the heat, an indoor seat is easily accessible and reasonably priced.
Unlike other sporting events, they don't inflate prices, and you can get a good snack or meal for a very reasonable price.
In addition to racing, visitors can enjoy dining, live music, and numerous entertainment options to create a full day of excitement.
Tips: Attend one of their special events for an unforgettable experience.
Lone Star Axe Throwing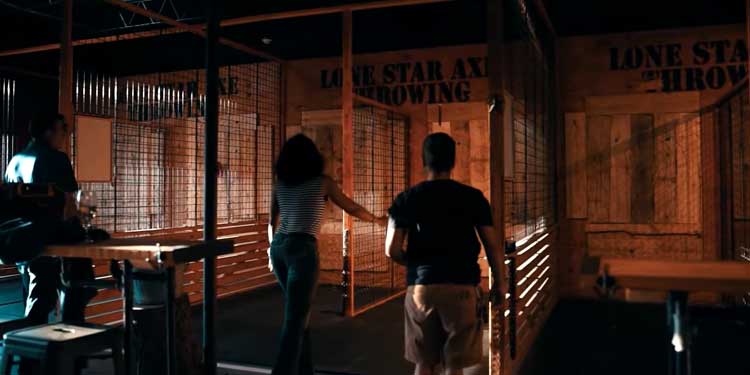 Address: 506 E Division St, Arlington, TX
Opening hours: Monday-Sunday, 12 pm-10 pm. 
Cost: Range from $22 per person for one hour of axe throwing.
Who doesn't like a cool and fun workout? Take a unique spin on your typical outing with friends and visit Lone Star Axe Throwing, a place where you get to throw axes at a target while enjoying cocktails with friends.
Great place to relax with a beer or to take your pint and throw some axes.
There's also a shuffleboard and various other games to keep you entertained while you wait for a booth to throw.
It's fun, unique, and a great way to let off some steam.
Tips: Call ahead to book a private event or rent out the space.
Globe Life Field Tour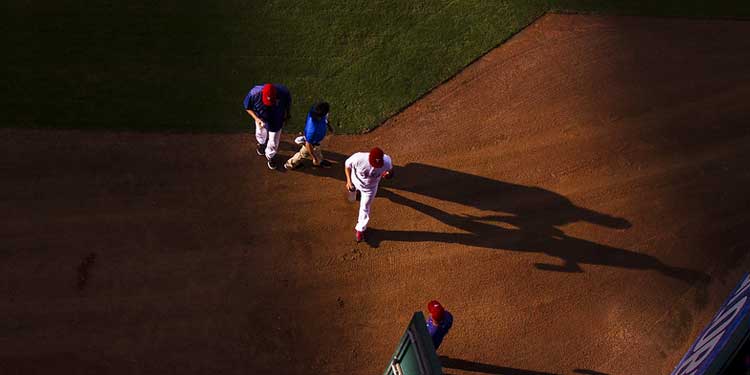 Address: Picnic Grounds, 734 Stadium Dr, Arlington, TX 76011, United States
Costs: Tickets costs range from $15 - $25, depeding on age.
Lastly, sports fans should take a tour of Globe Life Field Stadium as the stadium offers a walking tour, giving fans a behind-the-scenes look and teaching them about the stadium's amenities and history.
Fans get an insider's look into the stadium and the Texas Rangers from the dugout to the field.
"Can you tour during the off-season?" Yes! Off-season and game-day tours are available. For the latest details, we recommend checking out their website for a calendar listing all available dates and times.
Where to Stay?
The Hilton Arlington is a high-rise hotel near AT&T Stadium and Six Flags Over Texas.
The Live! By Loews – Arlington, TX, provides guests with the opportunity to experience the excitement of the city's top attractions, including a shuttle service to and from Cowboys Stadium.
In addition, Hyatt Place Dallas/North Arlington/Grand Prairie is only three minutes from the airport.
Where to eat?
Arlington has a distinct cuisine for every foodie and every palate.
We recommend Babe's Chicken Dinner House, Grease Monkey Burger Shop & Social Club, and Pappas Bros. Steakhouse.
Every restaurant provides excellent dining experiences, ambiance with friendly staff, and good food, exemplifying Texas hospitality.
Getting Around the City
Arlington is a well-connected city with a light rail transportation system.
Visitors can hop on and off trains to travel around the city quickly.
Rental cars are also readily available to get around the city with ease.
So Start Making Plans and become a Maverick!
Start a new journey in Arlington, Texas, where everything will be a mystery with all the top things we have listed.
So make sure you choose accordingly and book your accommodations for the places you want to visit here.
Explore the great outdoors away from the chaos of downtown on weekdays.
Tip: Arlington is best visited between May and late September when the weather is warm enough to enjoy indoor-outdoor activities. And remember to catch up on the game season! However, August is the busiest month for tourism; lodging and accommodations may be the same.
Good luck!
Note: Keep in mind that travel information can change quickly. To make sure your trip is fun and safe, we encourage you to double-check official websites and government/travel advisory sites for the latest information on travel restrictions, entry requirements, and safety measures.