Beaumont is located in Southeast Texas in Jefferson County and is well-known for being one of the first oil discoveries, sparking the massive Texas oil boom of the early 1900s.
Although the world first knew Beaumont through Spindletop, it is now the region's largest city, with a cultural crossroads rich in history, art, and culture.
And let's not forget its commitment to preserving natural resources!
The Cattail Marsh and the Big Thicket National Preserve are major attractions for wildlife viewing and outdoor recreational activities.
So hop on! Let's get started with the best things to do in Beaumont, Texas, to plan a memorable trip.
Things to do in Beaumont, Texas
Watch Wildlife at the Cattail Marsh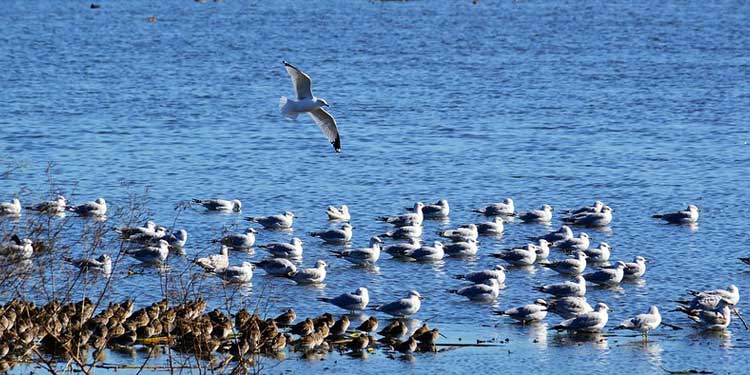 Address: 4233 Babe Zaharias Drive, Beaumont, Texas 77705, United States
Opening hours: open daily from 6:00 am - 7:00 pm
If you have a genuine interest or passion for wildlife and nature viewing, head to the Cattail Marsh for a peaceful evening.
It features 900 acres of scenic wetlands and a boardwalk with two covered platforms for viewing the wetlands' abundant wildlife.
More than 250 species of birds, alligators, and other native animals can be seen in their natural habitat—a great photo opportunity for wildlife photographers.
Within the Marsh, more than 8 miles of gravel levee roads allow visitors for recreational activities such as jogging, biking, and horseback riding.
Tip: Bring binoculars for a closer look, and pack a picnic lunch, as there are covered seating areas along the boardwalk.
Discover History at the Fire Museum of Texas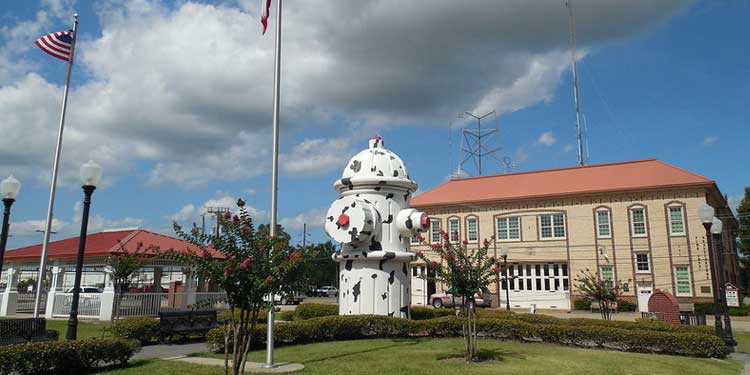 Address:  400 Walnut Street, Beaumont, Texas77701, United States
Opening hours: 8:00 am - 4:30 pm (Monday - Friday), closed on Saturday and Sunday
Costs: Free admission
Did you know?
Just outside the Fire Museum is the world's largest fire hydrant painted in a black and white design, which Walt Disney donated to the City of Beaumont to re-release the animated film "101 Dalmatians."
Since then, it has attracted visitors for its uniqueness and beauty for decades.
The Fire Museum carries visitors through the dramatic evolution of firefighting as well as a history of heroism.
It houses a collection of antique horse-drawn and motorized fire equipment and other machinery of the 19th – 20th century used by firefighters throughout Texas history.
Witness Creativity at the Art Museum of Southeast Texas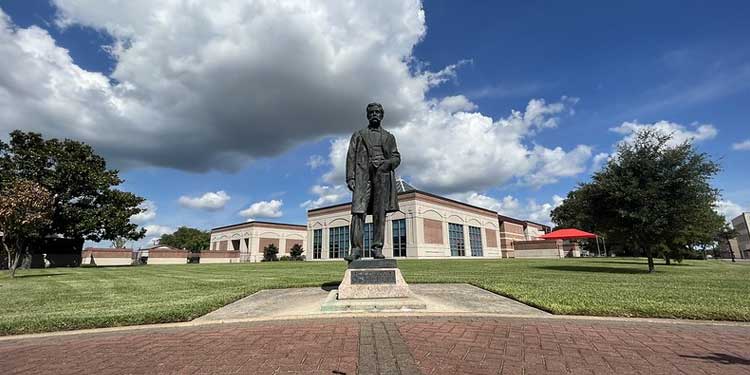 Address: 500 Main Street, Beaumont, TX 77701, United States
Opening hours: 9:00 am - 5:00 pm (Monday - Saturday), Noon - 5:00 pm on Sunday, and closed on major holidays
Costs: Free admission
While you're in the downtown area, remember to check out The Art Museum of Southeast Texas, located on a beautiful five-acre estate in the Beaumont Historic District.
With rotating art exhibits, exciting educational activities, and family-friendly events, there's always something new to see.
In addition to focusing on American fine arts and contemporary and modern artwork from the 19th to the 21st century, the exhibits strongly emphasize regionalism.
Tip: A cafe offers excellent local food right in the middle of the museum. So make the most of it while you are here.
Gator Country Adventure Park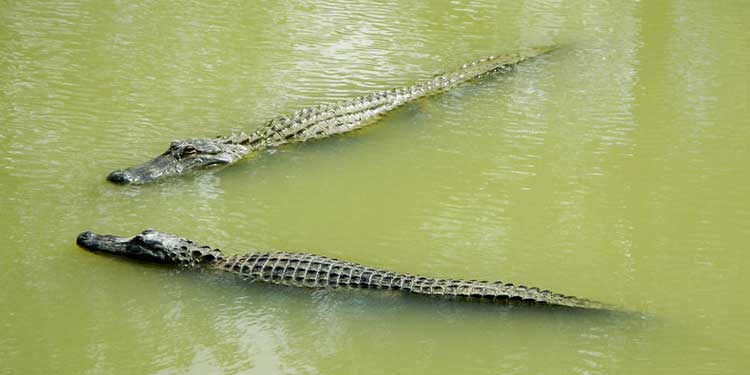 Address: 21159 FM 365, Beaumont, TX 77705, United States
Opening hours: open daily from 10:00 am - 5:00 pm
Costs: General admission is $17 for adults and $14 for children (3-12)
Just a short minute drive from the downtown area and you will find a 130-foot signal standing guard on Southeast Texas Premiere Adventure and the main entrance to the Gator Country Aventure Park.
This 15-acre Alligator preserve is home to over 450 rescued alligators, crocodiles, and other big reptiles.
Gator Country takes great pride in educating and entertaining visitors by feeding and lecturing about the alligators.
If you want to get in and become part of the show, even you get to feed them up close and personal.
And, while you're here, don't miss out on one of the entertaining and exciting shows held on the deck for visitors' enjoyment and laughter.
Tip: You can also hold one of the baby alligators by getting the yellow pass or simply going on a reptile exhibition.
Learn the History of Thomas Alva Edison at the Edison Museum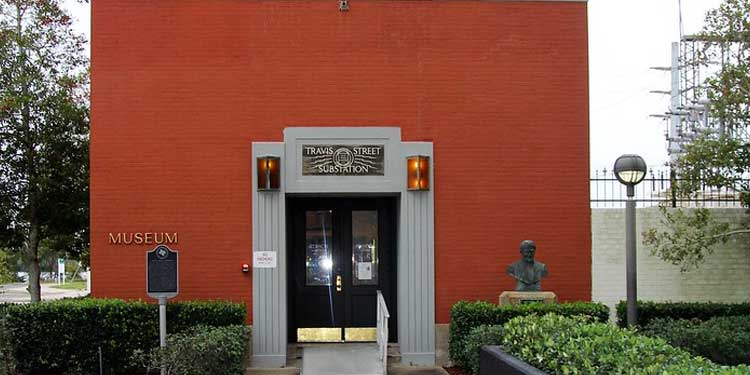 Address: Edison Plaza, 350 Pine Street #1750, Beaumont, Texas 77701, United States
Opening hours: 10:00 am - 2:00 pm (Monday - Friday), closed on Saturday and Sunday
Costs: Free admission
The Edison Museum is dedicated to Thomas Alva Edison and his most remarkable inventions and innovations of all time.
It is located in the downtown area of Edison Plaza and a few blocks away from the Art Museum of Southeast Texas.
Take a self-guided tour and discover the Edison works through interactive exhibits on two floors that offer over 1,400 artifacts in their collection and an ever-growing reference library.
Tip: Make sure to check out its hands-on activities like the Morse Code exhibit and some of the inventions of Edison.
Stroll Around Beaumont Botanical Gardens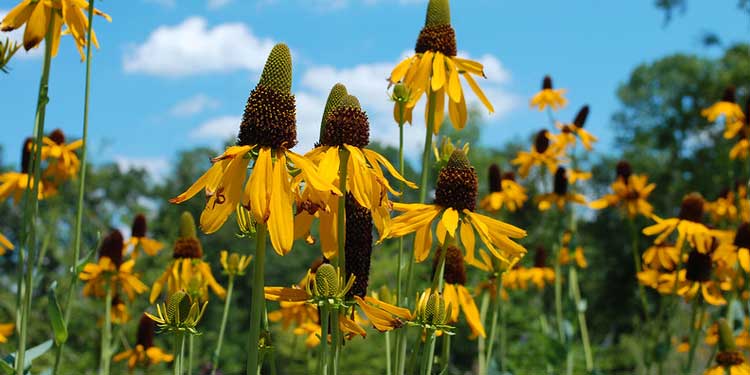 Address: 6088 Babe Zaharias Drive, Beaumont, Texas 77701
Opening hours: open daily from 9:00 am - 7:00 pm 
Costs: Free admission
Take a day off and visit this beautiful 23-acre Botanical Garden inside Tyrell Park on Beaumont's west side.
It houses the Bert and Jack Binks Horticultural Center and the Warren Loose Conservatory, Texas' second most extensive public garden conservatory.
Check out the amazing themed gardens that feature various native plants of the Lone Star State by walking through the paved walkway.
Additional major highlights of the area include the Warren Loose Conservatory with plants from tropical rainforests, the September 11th Memorial Garden, and a fountain plaza.
Overall, it's a great place to take a break from the downtown area and spend some quality of your own.
Discover Beaumont's Iconic History at the Spindletop Gladys City Boomtown Museum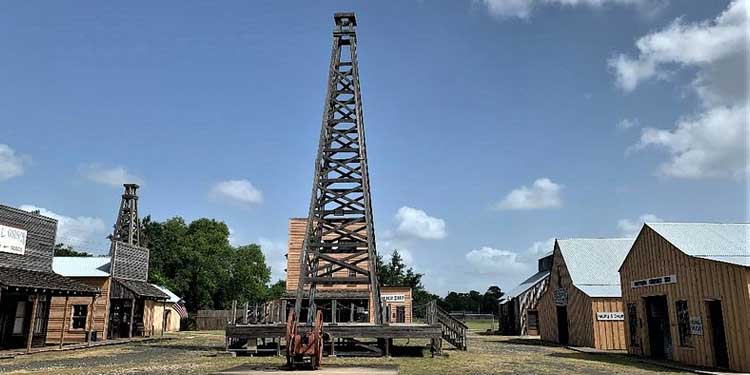 Address: 5550 Jimmy Simmons Boulevard, Beaumont, Texas 77705, United States
Opening hours: 10:00 am - 5:00 pm (Tuesday - Saturday), 1:00 pm - 5:00 pm on Sundays, and closed on Mondays and most holidays
Costs: Admission rate ranges from $5 for adults, seniors $3, and $2 for children
Get ready to be prepared with your cowboy hats and boots like the locals to see the 1901 old town Spindletop.
This 1901 old town on Lamar University's campus, just off the highway, is a great place to learn about Beaumont's big oil boom, which changed history worldwide.
Take a self-guided tour of the area, where you will see 15 buildings representing actual Gladys City businesses that existed during the boom.
And like the old Texan Cow Boy Culture, you never know when a good old-fashioned gunfight might break out.
So watch out for some entertainment as you stand by the area!
Tip: Don't forget to pick up a souvenir from the gift shop, which sells antiques, books, and T-shirts.
Visit Texas Energy Museum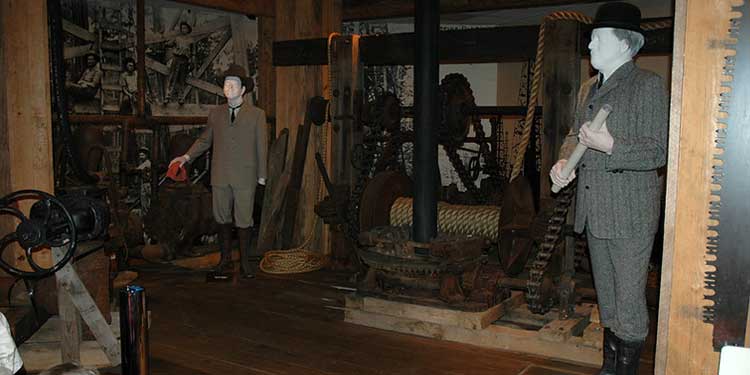 Address: 600 Main Street, Beaumont, Texas 77701
Opening hours: 9:00 am - 5:00 pm (Tuesday - Saturday), 1:00 pm - 5:00 pm on Sundays, and closed on Mondays
Costs: Admission is $5 for adults and $3 for children and seniors
The Texas Energy Museum is another popular history and science museum that tells the story of the Texas oil boom.
But this time, you get to see all the photographs and relics.
For a very reasonable admission fee, you get to wander through the interactive exhibits that explain the process and history of oil drilling and the refinery process.
And if you are interested in learning more about Spindletop's oil history, the museum has an extensive archive that can be accessed with prior permission.
Tip: If you have kids bring them along, they will surely love the hands-on interactive exhibition that will excite them about science.
See the Historical Luxury House at the Chambers House Museum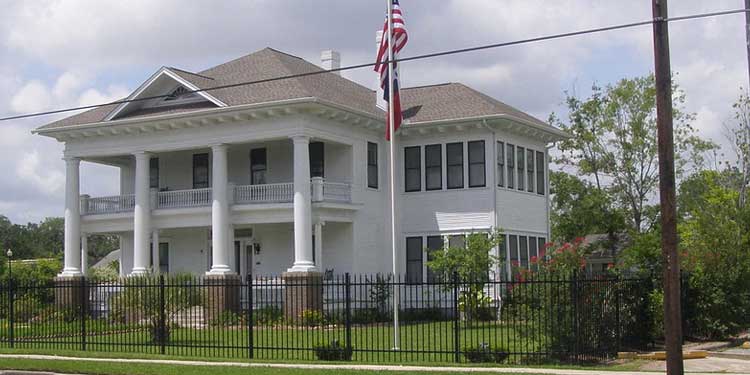 Address: 2240 Calder Ave, Beaumont, Texas 77701, United States
Opening hours: 10:00 am - 3:00 pm 
Costs: $5 per person, children four and under are free
The Chambers House Museum recalls a time in Beaumont when timber and oil were thriving industries, bringing significant growth to the city.
The collection inside the house includes nearly all of the original family furniture and artifacts, most of which date from the 1924 remodel.
Take a guided tour led by a member of the Chambers family to see how an upper-middle-class family lived in the 1920s and 1940s.
Gulf Terrace Hike and Bike Trail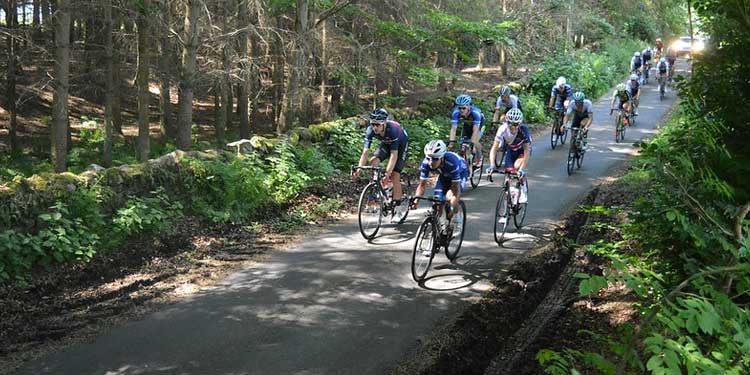 Address: 9310 Phelan Boulevard, Beaumont, Texas 77706
Opening hours: daily sunrise to sunset
Costs: Free admission
Discover this 5.8-kilometer loop trail between Phelan Boulevard and Dishman Road, approximately 5.3 miles from downtown Beaumont.
Although this is a well-known trail for birdwatching, road biking, and running, you can still find some tranquility when it's quieter during the day.
This completely paved trail offers visitors a one-of-a-kind opportunity to bike, run, or walk while admiring the views of pasture land.
The trail is open all year and is a beautiful place to visit anytime.
So, why not try something different this time?
Note: If you plan on bringing your pets, they are welcome but must be kept on a leash.
Appreciate Art Creativity at the Dishman Art Museum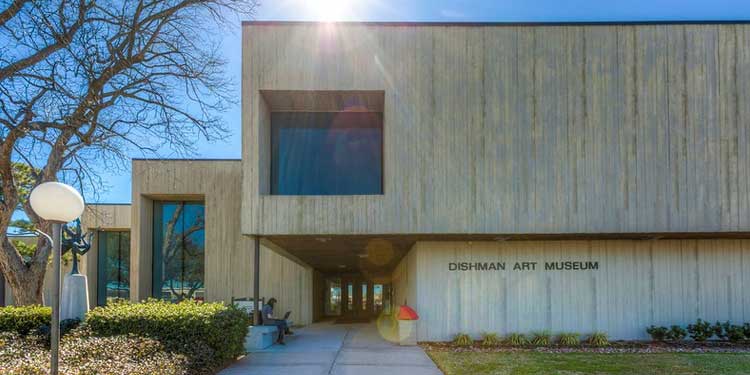 Address: 1030 East Lavaca Street, Beaumont, Texas 77705
Opening hours: 9:00 am -  4:00 pm (Monday - Friday), 12:00 pm - 4:00 pm on Saturdays, and closed on Sundays
Costs: Free admission
The Dishman Art Museum, located on the Lamar University campus, provides a teaching facility for students and has positively impacted the quality of education at Lamar University since 1983.
It is an excellent venue for strolling around and witnessing regional and national artists' finest rotating contemporary art exhibitions.
You can take a self-guided tour and see the Eisenstadt Collection, which includes art, furniture, and decor from the 17th to the 20th centuries.
Tip: Most weekends, art events are happening inside the museum and are open to the public. Don't pass up this opportunity!
Become a Wanderlust at the Big Thicket National Preserve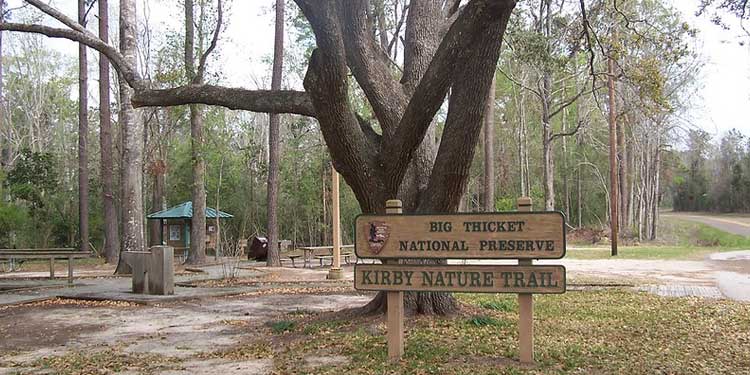 Address: FM 420, Kountze, Texas 77625, United States
Opening hours: 9:00 am - 5:00 pm 
Costs: Free entry
Are you an Adventurer? Big Thicket National Preserve awaits!
Discover abundant natural beauty at this Texas gem, about 30 miles from downtown Beaumont.
Whether you prefer hiking on some of the preserve's 40 miles of trails or kayaking through the cypress trees and thousands of plants along the waterway, there are endless ways to adventure around nature.
Big Thicket National Preserve has over 113,000 acres of public land to explore.
So, if you are a nature lover, I'd recommend making it an overnight trip by fishing in the rivers and setting a camp in the backcountry.
Other outdoor recreational activities in the park include birdwatching, picnicking, biking, horseback riding, and more.
Note: Backcountry camping and hunting require free permits, which are available at the Big Thicket Visitor Center.
Beaumont Farmers Market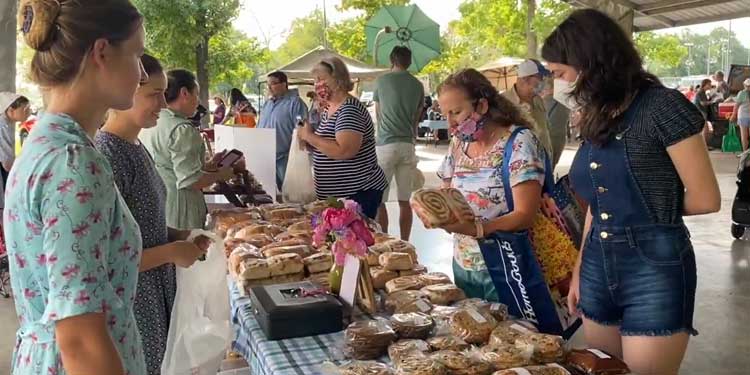 Address: 6525 College Street, Beaumont, Texas 77707, United States
Opening hours: open every Saturday from 8:00 am - 11:00 am (February through December)
If you want to start the perfect day of your weekend in Beaumont, go to the Farmers Market held each Saturday at the Beaumont Athletic Complex Basketball Court Pavilion.
It features locally grown produce, coffee, goat milk body products, artisanal foods, handmade crafts, live entertainment, and more.
Make sure to get something of your preference because It's a great way to support the local farmers and get some delicious treats to take home with you.
Cruise Tour at the Neches River Adventures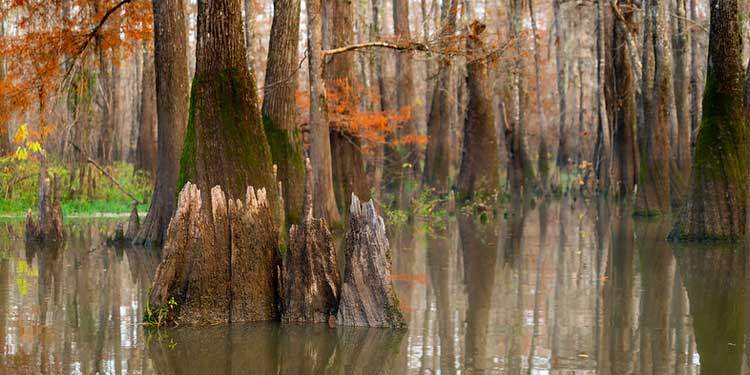 Address: 5390 Pine Street, Beaumont, Texas
Opening hours: 10:00 am - 12:00 pm (March - November)
Costs: Ticket price range from $26 - $15 depending on age (Include Public Tour)
Take a 30-minute drive from downtown Beaumont and take a cruise on the Neches River for a fantastic wildlife viewing.
Learn about the distinctive ecosystems along the Neches River with its rich bottomland forests of hardwood and pine trees by taking a guided public tour on the "Ivory Bill" River Boat.
It's a great place to enjoy nature and learn about the fascinating history of the surroundings and the animal's natural habitat.
Public tours depart from Beaumont's Riverfront Park with reservation and run from March to November.
Note: The public tours are limited to 32 people, and if you have a large group of more than 12 people, please get in touch with the office before signing up.
Best Places to Eat in Beaumont Texas
Lubbock has the best restaurants with top-notch service and excellent food menus. Our top recommendations are the following:
J Wilson's: In a beige, wood-and-stone setting, this modern venue serves a New American menu of steaks and seafood, as well as exquisite wine.
Cheddar's Scratch Kitchen is a family-friendly restaurant chain serving American comfort food with a Texas twist, cocktails, and craft beers.
Black Bear Diner Beaumont: In a wooded setting, this family-friendly and easygoing restaurant serves familiar all-day comfort food and desserts.
Sam's Southern Eatery Beaumont: This casual chain restaurant serves generous portions of Southern-style po'boys, burgers, and fried fish.
Tia Juanita's Fish Camp has wood-paneled walls serving a menu of Mexican and Cajun-Creole seafood dishes that distinguish this casual eatery.
Note: For making reservations, we recommend visiting its website.
Best Places to Stay in Beaumont
To receive the best service and amenities, Beaumont has something to satisfy every budget and preference. Our top recommendations are the following:
Book Nook Inn: This welcoming family-run B&B is 10.7 miles from downtown Beaumont and 24.8 miles from Big Thicket National Preserve. It serves the best-decorated rooms with a vintage vibe and has all the amenities you could possibly want to unwind.
Comfort Suites Beaumont I-10: This relaxed all-suite hotel is 8 miles from the Art Museum of Southeast Texas and offers unpretentious, warmly decorated suites and an indoor pool, a hot tub, and an exercise room.
MCM Elegante Hotel: A casual conference hotel with a Southern-themed restaurant, spa, and outdoor pool.
Hilton Garden Inn Beaumont, TX: It is a modern suburban hotel with an American restaurant, an outdoor pool, free WiFi, and parking.
Note: For booking and accommodations, we recommend visiting its official website
Start Planning Your Trip to Beaumont for the Best Vacation
Beaumont is a complex city full of surprises around every corner, and it's amazing how much there is to do for such a small town.
And with its many budget-friendly and free attractions, you will surely have a great time discovering the best of Texas.
So don't wait much longer!
Note: Keep in mind that information about travel can change quickly. To make sure your trip is fun and safe, we encourage you to double-check official websites and government/travel advisory sites for the latest information on travel restrictions, entry requirements, and safety measures.