This charming city is in Central Texas and conveniently located halfway between Austin and Dallas.
It's a true gem surrounded by natural beauty and home to some unique attractions.
You may know Waco as the birthplace of Dr. Pepper or for being the home of Baylor University, but it has so much more to offer than just its rich history.
One of the highlights of the city is the Brazos River that flows through it, giving you stunning scenery and being the longest-flowing river entirely in Texas.
Downtown Waco is home to many restaurants and shops, where you can grab some tasty food and drinks or buy unique souvenirs to take home.
For outdoor enthusiasts, Lake Waco offers a range of recreational activities such as hiking, camping, and fishing.
You can also rent boats or kayaks to explore the scenic lake and take in the breathtaking views.
So why not plan a trip to Waco and immerse yourself in the authentic Americana of this charming city?
Things to Do in Waco, Texas
Visit the Magnolia Market at the Silos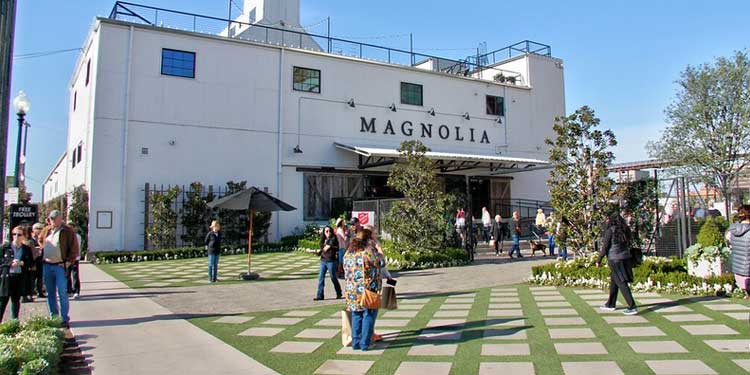 Opening hours: Monday-Saturday from 9 am to 6 pm, 
and Sunday closed
No admission fee, but there may be fees for certain activities on-site.
Address: 601 Webster Ave, Waco, TX 7670

If you're in Waco, Texas, The Magnolia Market at the Silos is an absolute must-see destination.
This extraordinary spot for shopping and dining lets you wander through oodles of charming boutiques and stores, all in a rustic setting that's out of this world.
Delicious Texas BBQ, gourmet tacos, and delectable sandwiches are all on offer at the fantastic food trucks stationed here, which means you'll never go hungry.
There's live music to enjoy, games to play, and many chances for unforgettable photo moments, so don't think of it as just a place to shop and eat.
Visit the Silos to get a real taste of what makes Waco special.
Tips: Arrive early in the morning to avoid crowds.
Explore the Waco Mammoth National Monument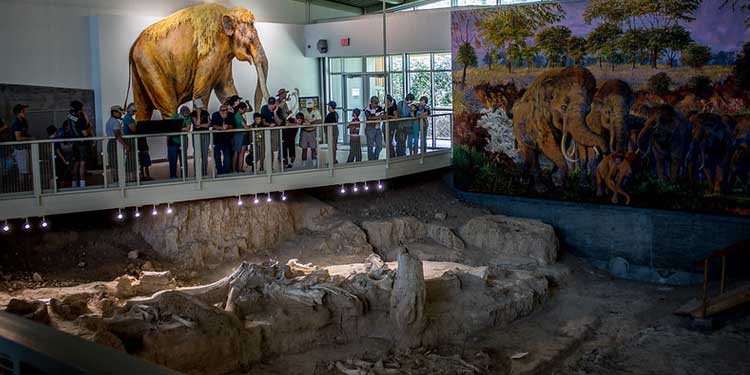 Opening Hours: Open Monday - Saturday, from 9 am -5 pm, 
closed on Sundays
Cost: range from $5 to $16 depending on age and activities chosen.
Address: 6220 Steinbeck Bend Dr, Waco, TX 76708
The Waco Mammoth National Monument is a unique attraction that allows visitors to view fossils of mammoths and other prehistoric creatures.
The guided tours offer fascinating insights into the area's past, highlighting the various creatures that roamed the area millions of years ago – it's an excellent place for kids and adults.
Tips: Book your tour ahead of time, and don't forget to wear comfortable shoes.
Enjoy the Cameron Park Zoo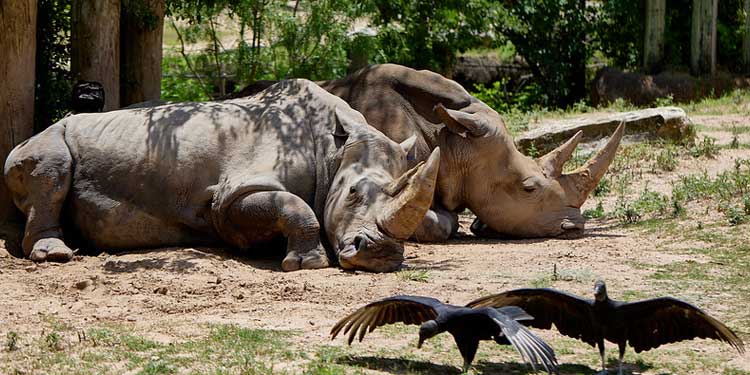 Opening Hours:  daily from 11 am to 5 pm.
Cost: range from $9.50 to $12.50, depending on age.
Address: 1701 North 4th Street, Waco, Texas 76707
If you're looking for an incredible zoo experience, Cameron Park Zoo won't disappoint. Yes! The design of Cameron Park Zoo is truly breathtaking.
The animals are kept in a habitat that resembles their natural environment, making it a great experience for visitors and animals.
Gorillas, elephants, lions, and tigers are just some of the fascinating animals that can be found in their collection.
What's even cooler is that you can feed the giraffes and catch educational presentations during your visit.
And if that's not enough to get you excited, there's a South American train ride experience through the walk-through aviary.
You won't want to miss this fun and interactive way to explore the zoo while creating unforgettable memories with your family or friends.

Tips: Try to avoid weekends and holidays to avoid large crowds.
Go Fishing and Boating at Lake Waco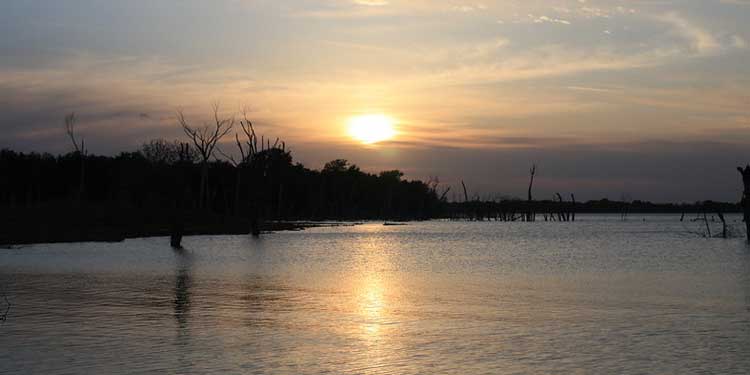 Opening Hours: Opens year-round, hours vary depending on the season.
Cost:  is $5 per vehicle.
Address: Fisherman's Point, 1845 Lake Shore Dr, Waco, TX 76708
Lake Waco is an excellent spot for outdoor enthusiasts.
It is surrounded by miles of hiking trails, and visitors can rent canoes, kayaks, or power boats to explore the lake.
Additionally, fishing is abundant here, and the lake is known for its large catfish, crappie, and bass population.
Tips: Check the water levels before you go, and don't forget to wear sunscreen and insect repellent.
Check Out the Dr. Pepper Museum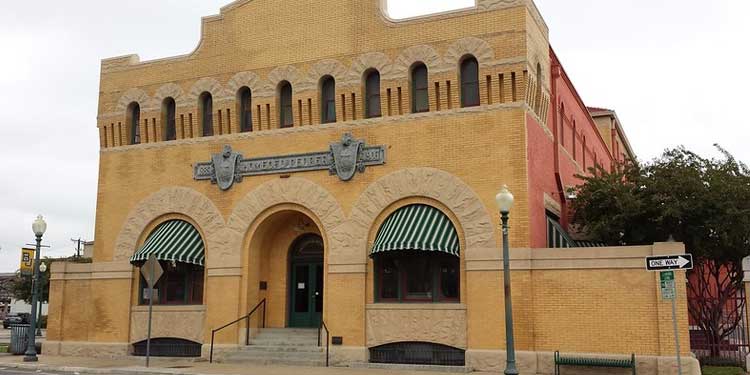 Opening Hour: Monday through Saturday from 10 am to 5:30 pm 
and Sunday from 12 pm to 5:30 pm.
Cost: range from $5 to $10, depending on age.
Address: 300 S 5th St, Waco, TX 76701
The Dr. Pepper Museum celebrates one of America's most iconic beverages.
The museum showcases the history of Dr. Peppers, dating back to the 1800s, and an extensive collection of memorabilia.
Visitors can learn how the drink was created and even indulge in tasting some of the other rare DP flavors that never made it to the market.
Tips: Plan ahead and take guided tours to make the most of your visit to the Dr. Pepper Museum.
Go on a Tour of the Texas Ranger Hall of Fame and Museum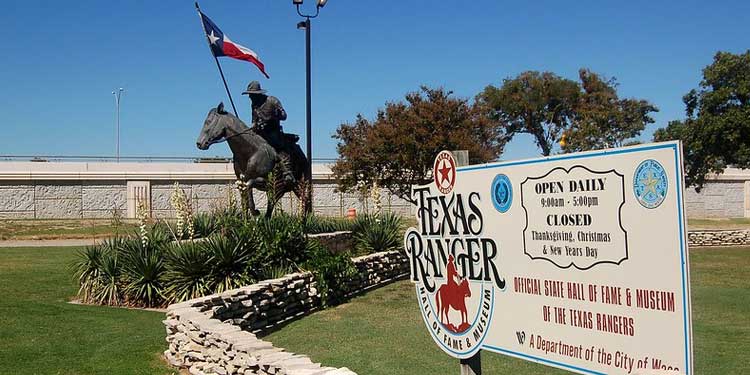 Opening Hours: Opens daily from 9 am to 5 pm.
Cost: fees range from $7 to $15, depending on age.
Address: 100 Texas Ranger Trail, Waco, TX 76706
The Texas Ranger Hall of Fame and Museum in Waco is an excellent destination for history buffs, especially those interested in the Wild West or law enforcement.
The exhibits are interactive and engaging, featuring artifacts and vehicles that tell the story of the legendary Texas Rangers.
The knowledgeable tour guides keep the tour exciting while offering a sense of humor to lighten the mood. It is a great place for families too.
Tips: Don't miss out on the ranger badge-making exhibit, where visitors can create their own badges!
Walk Around the Woods at the Waco Suspension Bridge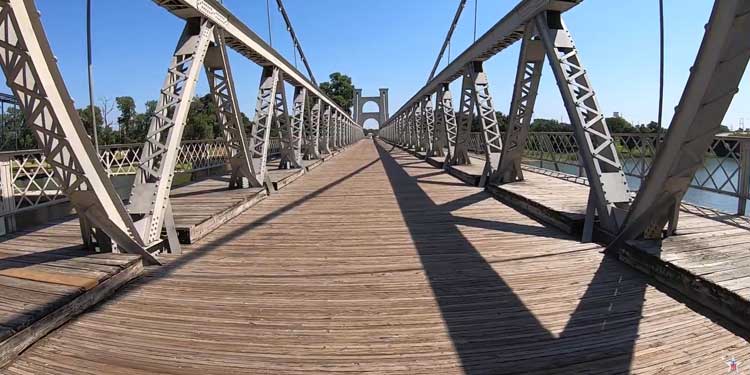 Opening Hours: Open 24/7
Address: Indian Springs Park, University Parks Drive at Franklin Avenue, Waco, TX 76701
The Waco Suspension Bridge is an iconic structure that spans over the Brazos River. The bridge dates back to the 1800s and has a fascinating history.
Visitors can take a stroll and admire the bridge's impressive design and modern lighting.
Plus, locals have made it a habit to use the location as the spot of choice for various events throughout the year.
Tips: Catch a glimpse of the bridge's history by reading some of the information plaques along the bridge.
Check Out the Armstrong Browning Library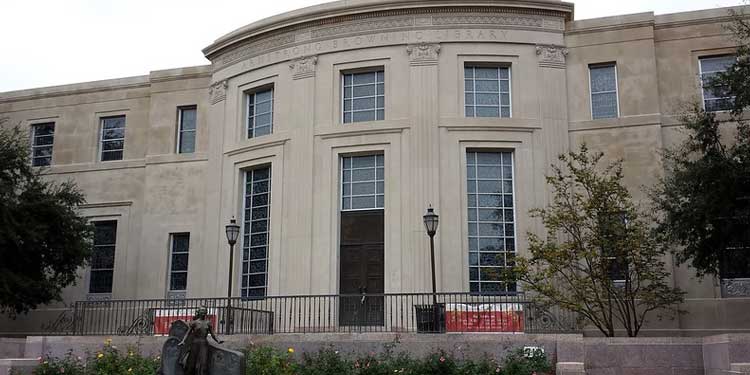 Opening Hours: Open Monday through Friday from 9 am to 5 pm, 
and Saturday and Sunday closed
Address: 710 Speight Ave, Waco, TX 76706
The Armstrong Browning Library is a literary haven for those seeking knowledge and appreciation of Victorian literature, with its vast collection of books and manuscripts from the era's most significant poets and authors.
The library is named after the Brownings, including Robert Browning, who was one of the most notable poets of his time.
The architecture of the building is eye-catching and breathtaking, modeled after Italian Renaissance architecture, which reflects the Brownings' love for Italy.
Visitors can explore the library's many resources for research, reading rooms, and exhibitions, making it an engaging destination for researchers, scholars, and visitors alike.
Apart from providing an in-depth understanding of Victorian literature and history, the Armstrong Browning Library is a true paradise for literature enthusiasts.
Tips: Make sure to visit during weekdays for the best chance to go on a guided tour of the library.
Take a Walk Around the Baylor Campus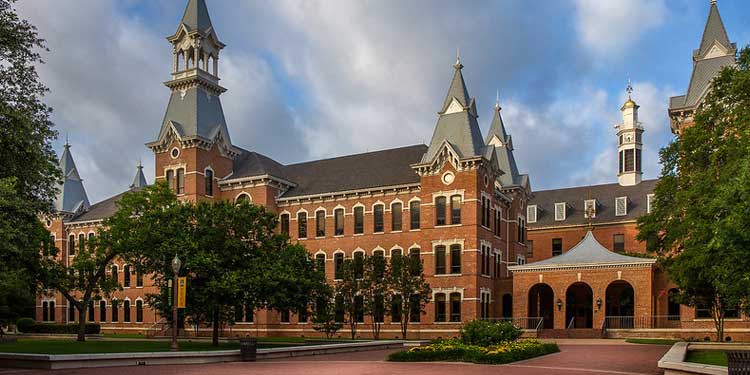 Opening Hours: Open 24/7
Address: 1311 S 5th St, Waco, TX 76706
Baylor University is an iconic landmark that has shaped the history of Waco, Texas.
The university boasts a stunning campus, and visitors can take a stroll around and admire the architecture and beauty of the surroundings.
Some of the most breathtaking sights include the Fountain Mall, the bear, the McLane stadium, and the numerous sculptures all around the campus.
Tips: Take part in the statue scavenger hunt and see how many Baylor bear statues you can find!
Visit the Texas Sports Hall of Fame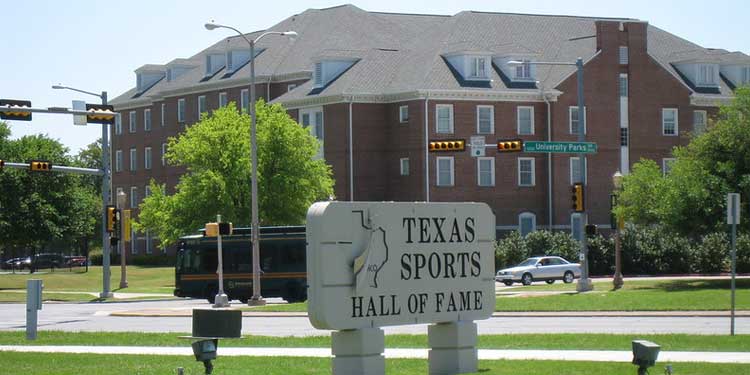 Opening Hours: Monday - Saturday from 9 am - 5 pm 
and Sunday closed.
Admission fees: range from $5 to $7, depending on age.
Address: 1108 S University Parks Dr, Waco, TX 76706
Sports fans can't leave Waco without paying the Texas Sports Hall of Fame a visit.
Visitors will find hundreds of items in the over 100,000 square-foot facilities, including memorabilia celebrating the state's most significant sports legends.
The exhibits are interactive and engaging and showcase everything from basketball to rodeo.
Tips: Check out the interactive exhibits where visitors can test their own athletic abilities!
Grab a meal at Milkshakes by Klendricks
Opening Hours: Monday through Saturday from 11am to 7pm. 
Address: 316 S. 2nd St, Waco, TX 76701
Milkshakes by Klendricks is a must-visit destination for anyone visiting Waco.
Located in Magnolia, the old-school diner caters to anyone with a penchant for American-style diners, and Its signature milkshake layer is something you won't find anywhere else.
Tips: Bring cash, Milkshakes by Klendricks only accept cash, so make sure you bring some with you.
Go antique shopping at Junque in the Trunk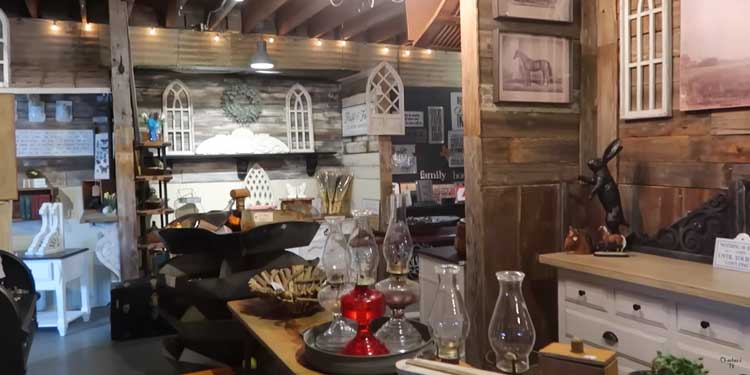 Opening Hours: Tuesday through Saturday from 10am to 6pm.
Address: 2508 La Salle Ave, Waco, TX 76706
Junque in the Trunk is an eclectic boutique-style store that offers vintage and unique finds from around the world.
It's a great place for a memento to take home or to find some decor inspiration for your home.
It's not just style, but each product has a unique story and history surrounding it.
Tips: Check out the backroom section of the store; it's a hidden treasure trove!
Visit the Mayborn Museum Complex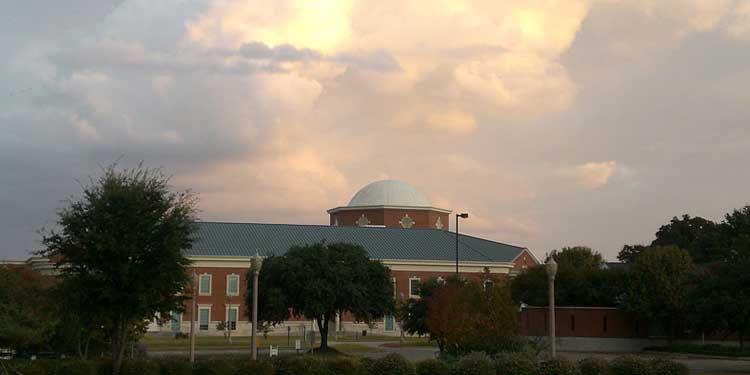 Opening Hours: Tuesday - Saturday from 10am- 5pm 
and Sunday from 1pm to 5pm.
Admission fees: range from $7.50 to $9 depending on age.
Address: 1300 S University Parks Dr, Waco, TX 76706, United States
Looking for a fun and educational family day out? Look no further than the 'Science Palette' and the Waco Mammoths!
These interactive exhibits cater to curious learners of all ages in STEM programs.
The 'Science Palette' explores the wonders of science through art, while the Waco Mammoths exhibit allows visitors to step back in time and explore the lives of these ancient creatures.
So why not take a break from the usual weekend routine and visit this family-friendly complex?
You'll have a fantastic chance to bond and grow together while also learning something new!
Tips: Don't forget to check the seasonal exhibitions section of the museum for limited-time exhibits.
Join the Waco Bike Alliance for a group ride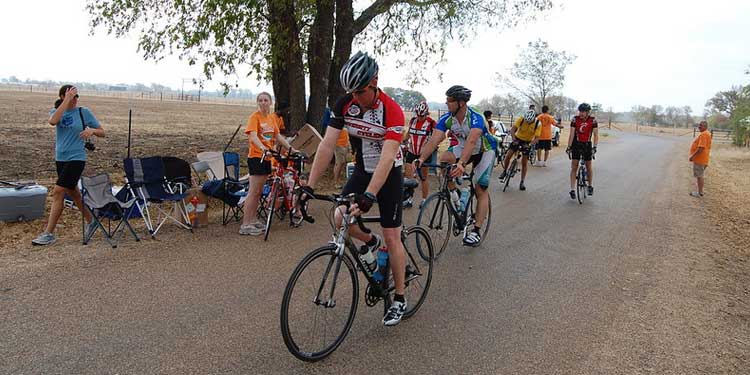 Opening hours: Schedule varies.
No admission fee.
Address: McLennan County Courthouse 215 N 5th St, Waco, TX 76703
Waco is a city that is well-known for its excellent biking trails and cycling enthusiasts.
The group rides by the Waco Bike Alliance are a fun and exciting way to explore the town, meet new people, and engage with the Waco cycling community.
It's an ideal opportunity to keep healthy, fresh, and equally enjoyable for those looking to make friends or have fun with old ones.
So, pack up your bike and join the Waco Bike Alliance group ride for an adventure of a lifetime!
Tips: Check out the Waco Bicycle map provided by the Alliance to find bike-friendly routes when riding on your own.
Have a picnic at McLane Stadium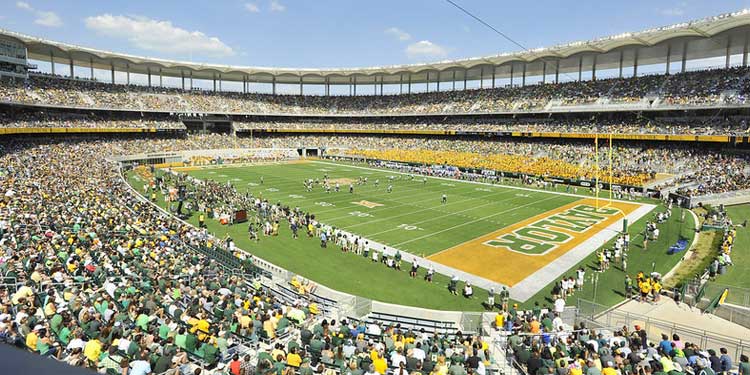 Opening Hours: Open year-round, hours vary.
No admission fee.
Address: 1001 S Martin Luther King Jr Blvd, Waco, TX 76704
If you're looking for a fun and unique experience, consider heading down to McLane Stadium.
It's a great spot for watching awesome sports events, and you can really enjoy the breathtaking views, the grassy fields surrounding the stadium, delicious food options, and local community events.
One of the coolest things you can do at McLane Stadium is have a picnic with your favorite people, and the best part is that you can savor your favorite foods while taking in the gorgeous scenery.
This is definitely a chance to soak up some sun and fresh air while enjoying all the excitement of the games.
So why not grab some snacks and supplies, invite some friends, and head down to McLane Stadium for a fun-filled and relaxing picnic adventure? You're sure to make some unforgettable memories!
Tips: Visit during the off-season to explore the inside of the stadium!
Check out the Hippodrome Theatre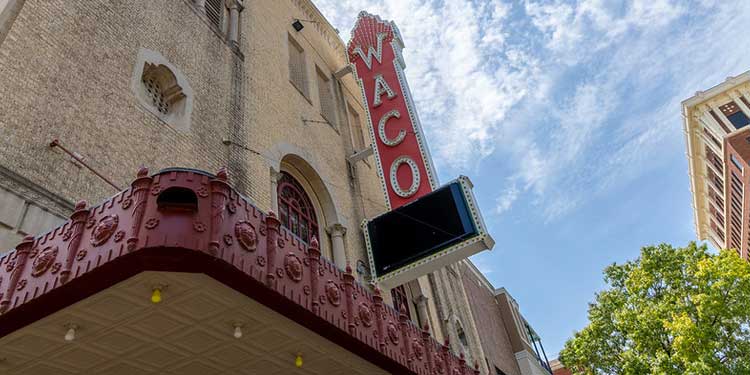 Opening Hours: Opens daily, hours vary depending on events.
Admission fees: vary in shows and events.
Address: 724 Austin Ave, Waco, TX 76701, United States.
Step right up, and witness the legendary Hippodrome – a theatre that has stood the test of time since the 1800s!
The historic building is like stepping into a time machine into a world of glamour, glitz, and good old-fashioned entertainment.
With the recent restoration, the majestic Hippodrome now invites visitors to bask in the spotlight and catch an array of performances – be it live theatre, riveting concerts, or uproarious stand-up shows.
The theatre is in the trustworthy hands of a local movie proprietor who knows how to bring plenty of pizazz to the stage.
So, why not step out for a night on the town and let the Hippodrome transport you to a world of pure imagination?
Tips: Arrive 30 mins before to ensure parking, grab concessions and find your seat.
Discover the 'Brazos Nights'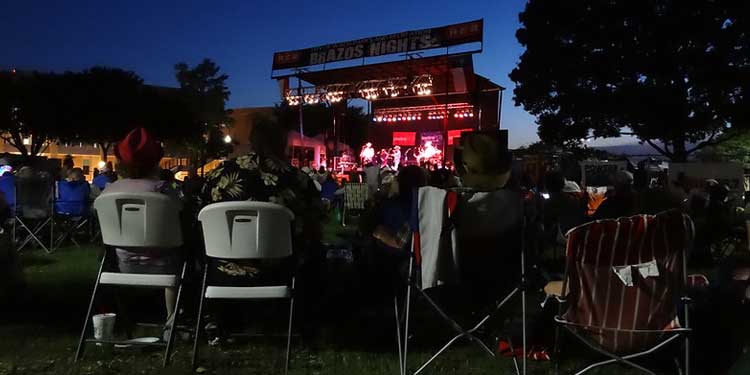 Opening Hours: Schedule varies. 
No admission fee
Address: Indian Spring Park, 101 N University Parks Dr, Waco, TX 76701, United States.
Brazos Nights is a free outdoor concert in downtown Waco's heart.
During the spring and summer months, visitors can enjoy a variety of musical performances from local to nationally recognized artists once the sun sets and the weather is just right.
Plus, it's a perfect opportunity to explore the local nightlife.
Tips: It is recommended to bring a lawn chair or picnic blanket for seating and to arrive early to secure a good spot for the Brazos Nights concert.
Get crafty at Wine and Design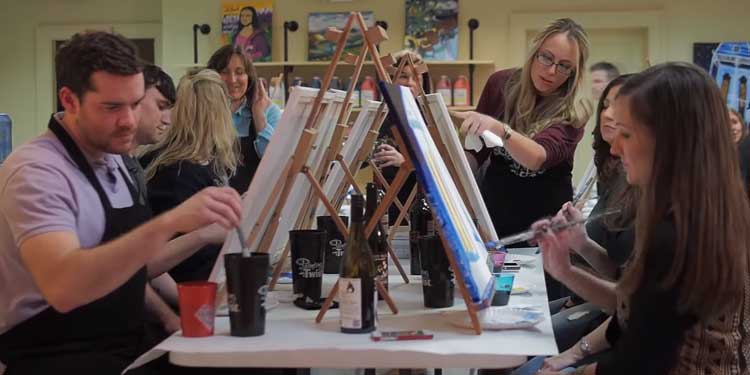 Opening Hours: Monday through Saturday with varying hours.
Admission fees: vary depending on activity.
Address: 1621 N Valley Mills Dr #335, Waco, TX 76710, United States.
Wine and Design is an exciting activity for anyone seeking an affordable night out.
Visitors can sip on fine wines and socialize while engaging in a painting class that guides them through creating an original piece of art to take home, there's something for every skill level and interest.
So why wait?
gather your friends, family, or coworkers and head over to Wine and Design for an unforgettable experience.
Tips: Due to the high demand for Wine and Design events, booking in advance is strongly advised.
Go to the Local Farmer's Market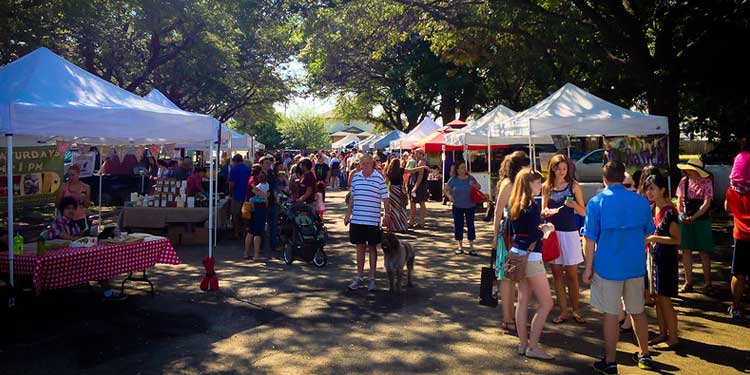 Opening Hours: Saturdays from 9am to 1pm.
No admission fee.
Address: The Waco Downtown Farmers Market takes place at 500 Washington Ave, Waco, TX 76701, United States.
People from near and far love the Waco Downtown Farmers Market.
Both locals and tourists enjoy the market's variety of fresh produce, as well as handmade crafts and locally-made snacks.
The market is widely praised by customers for its high-quality offerings and has become a popular destination for those in search of unique, locally-sourced goods.
Additionally, the live music that provides the perfect soundtrack while you shop adds a delightful and energetic touch to the market.
Shoppers love supporting the community by buying local and connecting with vendors.
The market is perfect for a fun and fulfilling Saturday morning outing or a quick grocery haul.
So, if you're in the area, be sure to stop by and see why it's one of the most beloved destinations in Waco.
Tips: It is recommended to bring your own shopping bags or baskets and to arrive early for the best product selection at the Waco Downtown Farmers Market.
Tour the Homestead Craft Village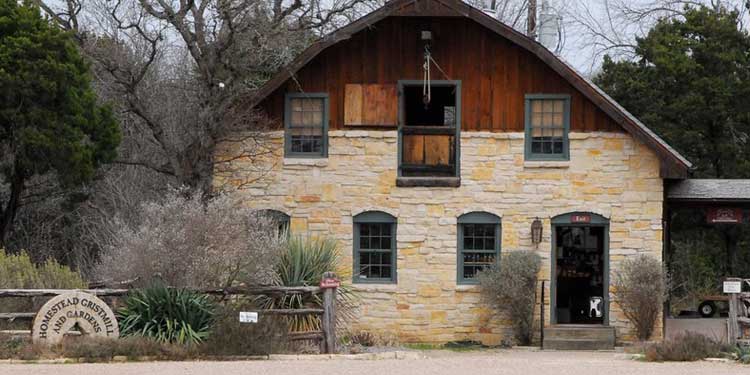 Opening Hours: Monday -Saturday from 10am - 4pm, 
closed on Sundays
Admission fees: range from $10 to $25 depending on age and activities chosen.
Address: 608 Dry Creek Rd, Waco, TX 76705, United States.
The Homestead Craft Village is a unique destination that offers visitors an opportunity to learn about traditional crafts such as pottery, woodwork, and more.
The village is run by skilled artisans who are happy to share their knowledge and techniques with interested visitors.
The Homestead Village provides a glimpse into a simpler way of life in Texas.
Tips: Homestead Craft Village is spread over several acres, so wearing comfortable walking shoes and planning for at least a few hours is recommended to visit all the artisan shops and attractions.
Explore The Beauty And Fun In Waco, Texas…
In summary, Waco, Texas, is a hidden gem waiting to be explored by adventurous travelers.
With its wealth of affordable and free attractions, From exploring the city's rich history to discovering the region's natural beauty, Waco truly has something for everyone.
So what are you waiting for? Start planning your trip to Waco today and experience this captivating city's magic firsthand.
With all it has to offer, Waco may become your new favorite place to visit whenever you long for a budget-friendly escape packed with adventure and fun.
Tip: We recommend traveling, early April to early June and mid-September to late October are the ideal seasons to visit Waco for general outdoor tourist activities.
So Go for it, and Best of luck!
Note: Keep in mind that information about travel can change quickly. To make sure your trip is fun and safe, we encourage you to double-check official websites and government/travel advisory sites for the latest information on travel restrictions, entry requirements, and safety measures.