Wondering what things you must do while in the beautiful state of Tennessee? You're in the right place!
Tennessee is well-known for being the home to the Great Smokies—the most visited National Park in the country—you are surrounded by nature almost everywhere!
It is also called the birthplace of country music; music lovers and enthusiasts get a chance to indulge themselves to learn about the revolution of music over the years.
The landlocked state offers many attractions, adventures, and activities that anyone can enjoy without feeling left out.
Check out our top picks from endless options of experiences the state offers!
Things to Do in Tennessee
Hike at the Great Smoky Mountains National Park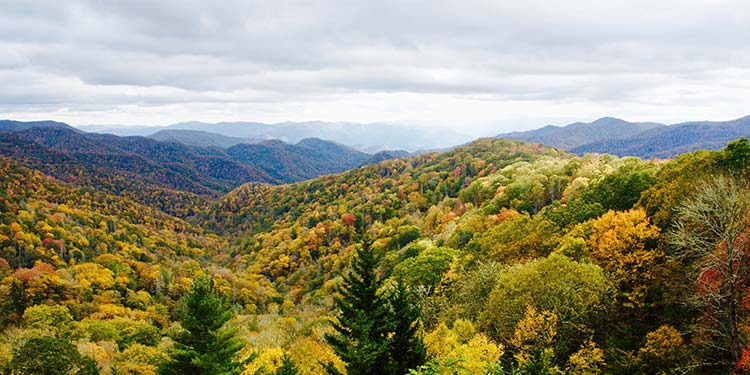 Opening hours: 24 hours (Every Day)
Entry rate: Not required 
Contact: (865) 436-1200
It is impossible not to explore the Great Smoky Mountains National Park while you're in Tennessee!
The National Park is a major attraction in the state, which welcomes the most number of tourists every year. 
You can find plenty of options for hiking and biking trails in the mountain that are suitable for people of every age.
You can find gorgeous streams, rivers, and waterfalls throughout the 800 square miles large natural area.
It is also a great destination for bird sightings and watching nature and wildlife closer!
Pay Your Respect at Graceland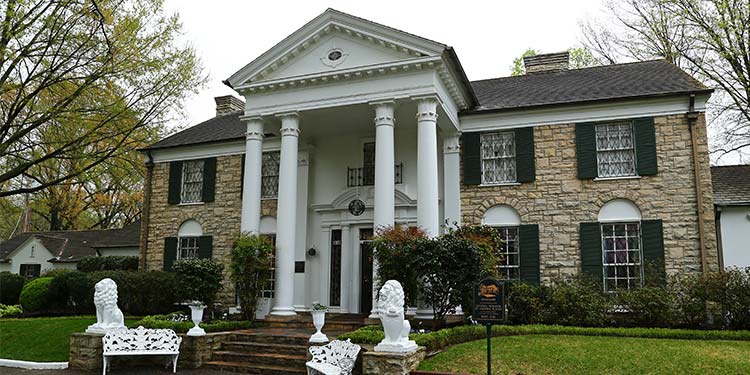 Location: 3764 Elvis Presley Blvd, Memphis
Opening hours: 9:00 am - 4:00 pm (Every day)
Entry rates: Starts from $79.75 (Adults), $49.50 (Kids)
Your trip to Tennessee would simply be incomplete if you travel to Memphis and don't visit the city's most famous attraction—the home of Elvis Presley, Graceland.
The former residence of the king of Rock & Roll is a beautiful white mansion that was turned into a museum for the late artist's admirers in 1982.
Tons of artifacts, belongings, collections of items, and awards are displayed throughout the property.
The late singer's body, alongside his parents' and only daughter's rests beneath the grounds of Graceland.
After the death of Elvis Presley, fans from all around the world pay a visit to Graceland to feel and watch the closest they could to the life the artist lived.
Graceland has truly become a place for solace and gratitude for all the music he has gifted throughout his career.
Delve Deeper at Lost Sea Cave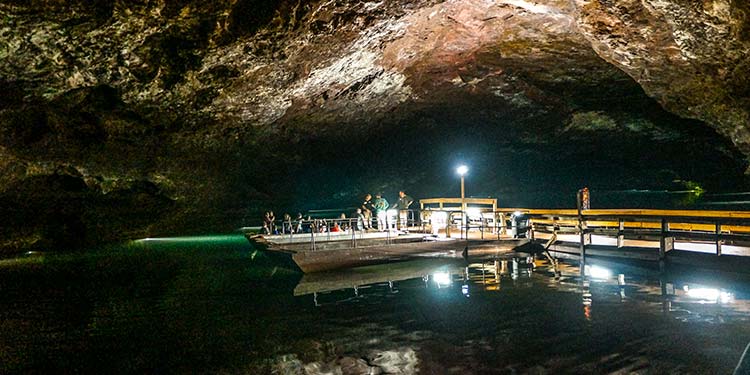 Location: 140 Lost Sea Road, Sweetwater
Opening hours: 9:00 am - 6:00 pm 
Entry rate: $24.95 (Adults), $14.95 (Ages 4-12)
Take an adventure to get 140 feet deeper and witness the world's second-largest underground lake!
Entering the Craighead Caverns, the cave leads you to the lost sea, where you get to take a 1-hour long boat ride into the cave and discover the lake.
If you get a chance to visit Sweetwater, do not miss a chance to see the lost sea, which is one of the unique places to visit.
Learn More About Music at the Country Music Hall of Fame and Museum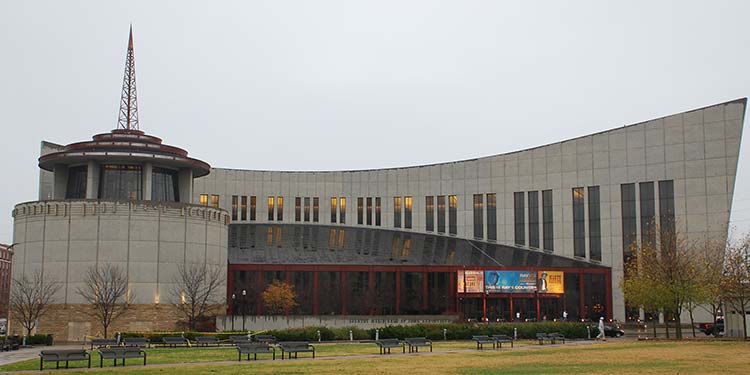 Location: 222 Rep. John Lewis Way S, Nashville
Opening hours: 9:00 am - 5:00 pm (Every day)
Entry rates: $27.95 (Adults), $17.95 (Children under 13)
Country Music Hall of Fame and Museum is a must-visit location while you're in a state which is highly known for having a music history.
It is the world's largest Music Museum and Research Center for American Music, with lots to explore and take from.
The museum has interactive exhibits and features instruments, costumes, and artifacts of some of the most iconic country music artists.
You can find belongings and memorabilia of artists like Elvis Presley, Dolly Parton, Johnny Cash, and much more well-displayed in the gallery.
Country music lovers and enthusiasts are promised a great motivational experience in this museum!
Explore The Crystal Shrine Grotto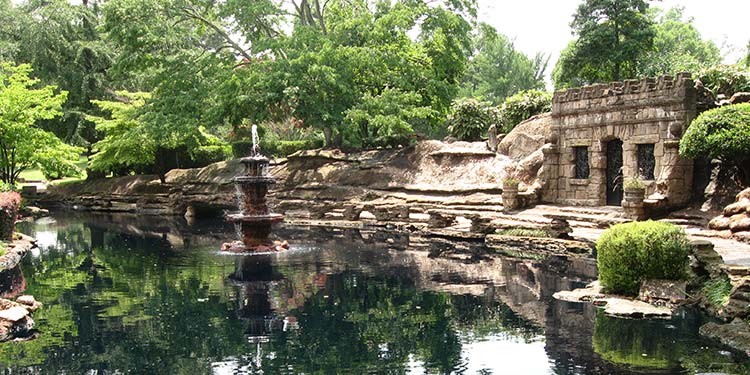 Location: 5668 Poplar Ave, Memphis
Opening hours: 6:00 am - 10:00 pm 
Contact:  +1 901-302-9980
Visit the mystical Crystal Shrine Grotto, the only man-made crystal cave in the world!
Right here in Memphis, you can visit the cemetery and funeral home for exploration.
The place is so mesmerizing and beautiful that it never fails to impress visitors' eyes.
Peacefulness and serenity are what one can achieve during their visit to this beautiful and unforgettable one-of-a-kind grotto.
Cruise on Southern Belle Riverboat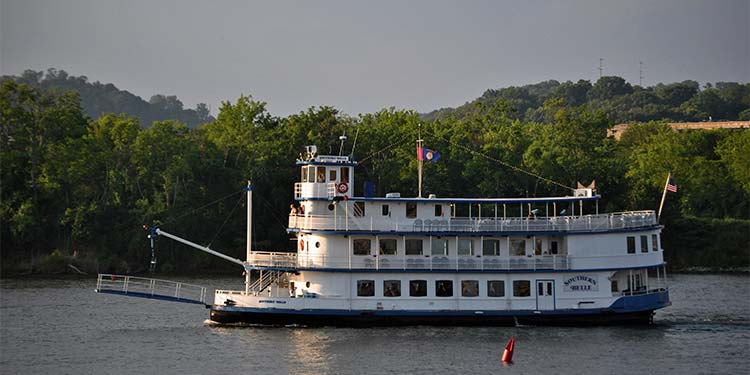 Location: 5668 Poplar Ave, Memphis
Opening hours: 6:00 am - 10:00 pm 
Contact:  +1 901-302-9980
View the gorgeous city of Chattanooga from the Southern Belle Riverboat!
The cruise travels you to many of the beautiful spots in the city, from under the bridges to lookout mountain.
Make the most out of this sightseeing tour while enjoying your favorite drink and dancing to the live music.
A dinner date while enjoying the stunning sunset is one of the most highly recommended things to do in Tennessee for couples!
Let Kids Learn More at Adventure Science Center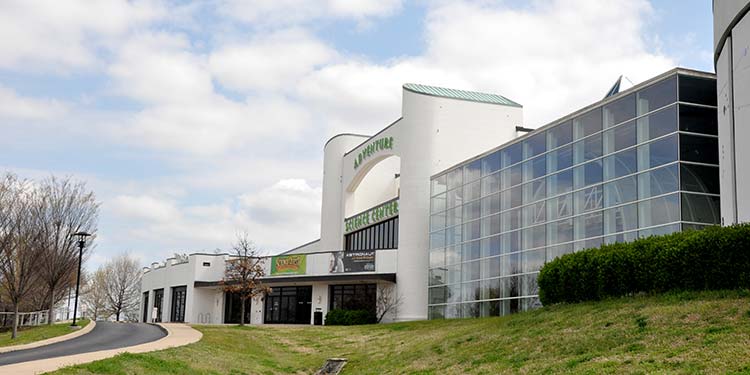 Location: 800 Fort Negley Blvd, Nashville
Opening hours: 9:00 am - 3:00 pm (Sun, Mon, Thurs & Fri), 9:00 am - 6:00 pm (Sat), Closed on Tues & Wed
Entry rates: $14 (ages 2-12), $18 (Adults)
Adventure Science Center is a great exposure to science for all the kids in Nashville.
The interactive center helps introduce science to the younger ones creatively and entertainingly.
Visitors can enjoy exhibits such as Planetarium, Dinosaur Figurines, and much more throughout the year.
The center offers various hands-on activities and interactive displays that can engage, educate, and entertain kids of any age!
Snacks and drinks are available inside the museum to refill the little ones' energy.
Enter the World of The Memphis Pyramid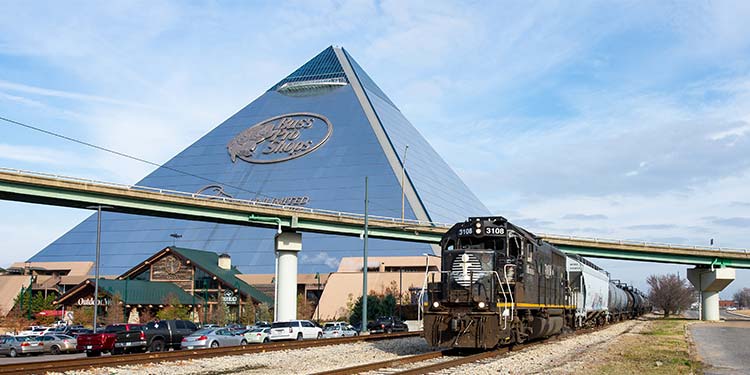 Location: 1 Bass Pro Dr, Memphis
Opening hours: 9:00 am - 8:00 pm (Mon-Sat), 10:00 am - 7:00 pm (Sun)
Entry rates: Not required
The Memphis Pyramid is a stunning giant attraction also known as the 10th tallest pyramid in the world.
Currently executed by the Bass Pro Shops, you can find anything and everything you may need inside this huge glassy Pyramid.
It has a megastore where you get tons of shopping options, restaurants to try different cuisines, and endless entertainment sections.
You can easily notice a strange but impressive décor based on a swamp theme design everywhere.
The place might compel you to spend more than a night or two as it has much exploration to offer the visitors!
Feel the Breeze at Fall Creek Falls State Park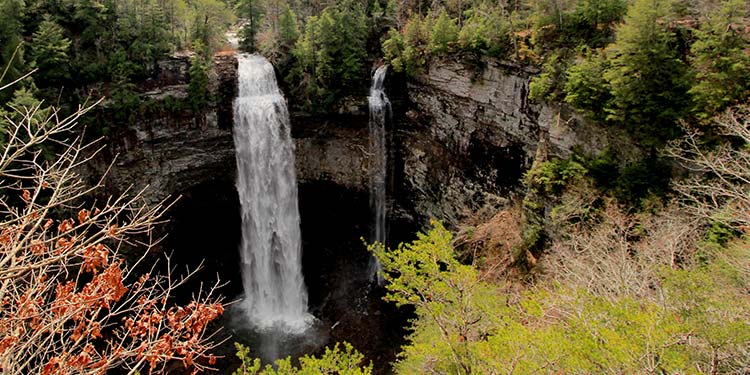 Location: 2009 Village Camp Rd, Spencer
Opening hours: 7:00 am - 5:00 pm (Every Day)
Entry rate: Not required 
Fall Creek Falls State Park is a 30,638-acre huge natural area where you can witness some amazing rock formations and some of the most scenic waterfalls in Tennessee.
It is one of the largest state parks, which attracts most visitors regardless of the season.
Fall Creek Falls, Cane Creek Falls, and Cane Creek Cascades are some of the breathtaking waterfalls you can find in the park.
Lodging and camping are available here if visitors wish to spend a staycation at this heavenly place on earth!
Sip and Explore at Belle Meade Plantation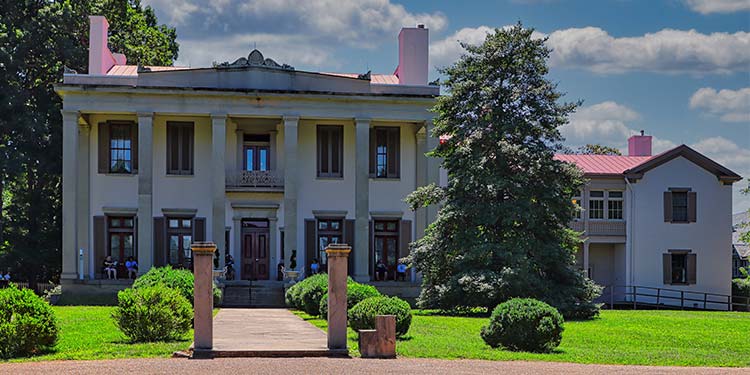 Location: 5025 Harding Pike, Nashville
Opening hours: 9:00 am - 5:00 pm (Every day)
If you're big on wine, history, and nature, Belle Meade Historic Site and Winery is the perfect place to spend a pleasant day.
While in Nashville, don't miss out on a great opportunity to private bourbon tasting, tour the historic mansion, and learn the history on site.
Delve deeper into the rich history of the plantation while enjoying the complimentary free wine tasting at the end of the tour.
Discover History at the Museum of Appalachia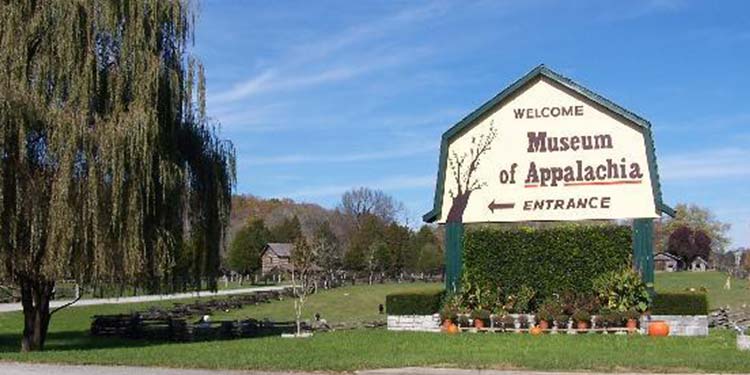 Location: 601 South Gay Street, Knoxville
Opening hours: 9:00 am - 4:00 pm (Mon-Fri), 10:00 am - 4:00 pm (Sat), 1:00 pm - 5:00 pm (Sun)
Entry rates: $10 (Adults), Free for ages 16 and under
Located right in the heart of Knoxville, the Museum of Appalachia is a place to learn about the eccentric history and culture of Appalachia.
You get to explore the history depicted so well in the museum that was built in the 1960s in honor of the cultural region.
Impressively, over 250,000 original artifacts and interactive displays are exhibited throughout the building.
Surrounded by many other vintage buildings, you can also find many birds and farm animals walking around in the gardens.
Many traveling displays are shown temporarily throughout the year!
Travel Back at Tennessee Valley Railroad Museum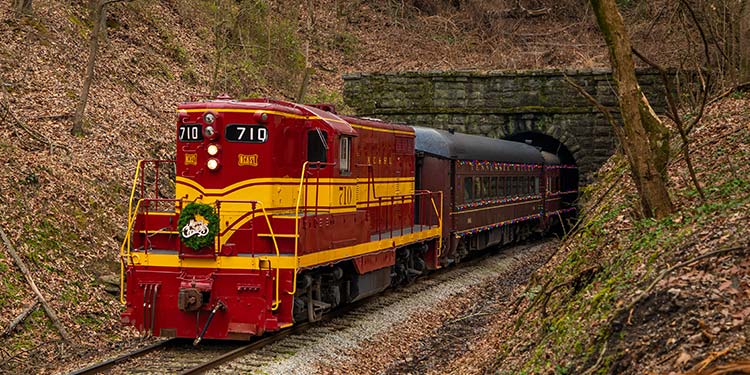 Location: 4119 Cromwell Rd, Chattanooga
Opening hours: 9:30 - 5:00 pm (Every Day)
Contact: +1 423-894-8028
Tennessee Valley Railway Museum preserves the rich history of trains and transportation in America.
One can only learn so much about the regional rail travel history, and takes you back in time when the railways were a major means of transportation.
The Museum has a vast collection of locomotives and railcars that you can learn about and explore.
Take a ride on one of the historic trains and experience the thrill of traveling on a train!
Witness the Beauty of The Parthenon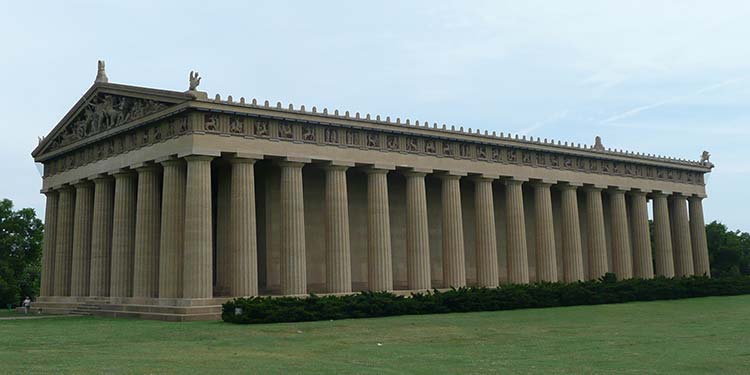 Location: 2500 West End Avenue, Nashville
Opening hours: Changes every Week
Entry rates: $10
Parthenon is a stunning full-scale replication of the original one in Athens, located in Nashville's Centennial Park.
Represented as the park's centerpiece, it is one of the most beautiful attractions in Tennessee.
Visitors can admire the beautiful, replicated temple from the outside and get tickets to wander inside and see the museum.
Some interesting historical artifacts are well-preserved and displayed in the gallery.
Once you're there, you can spend more time exploring the park as it offers many attractions and activities you can do in the natural area.
Witness Artifacts at National Civil Rights Museum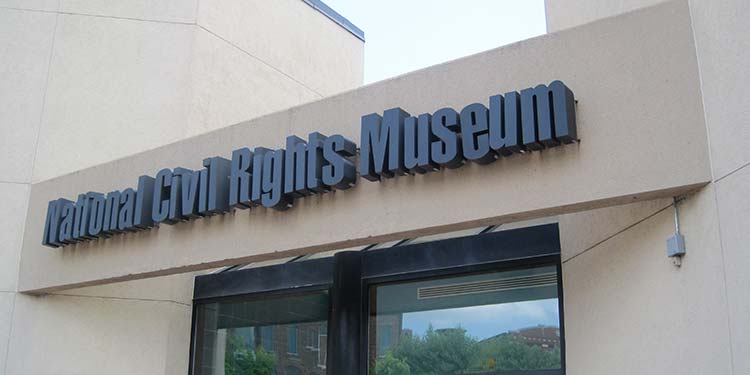 Location: 450 Mulberry Street, Memphis
Opening hours: 9:00 am - 5:00 pm (Wed-Mon), Closed on Tuesdays
Entry rates: $18 (Adults), $15 (Ages 5-17)
National Civil Rights Museum is an important, educative, and inspirational museum that delves into the history of the American Civil Rights Movement.
The Museum displays many artifacts, videos, and information significant to American History.
From slavery to the civil war, many moving topics that need to be shared have been exhibited in the gallery.
It is a must-visit place for people who can't get enough history or those traveling to Memphis, Tennessee.
Get Lost in the Blues of Ripley's Aquarium of the Smokies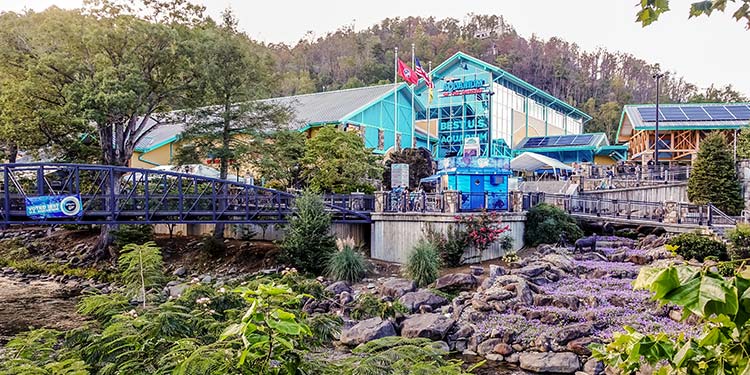 Location: 88 River Rd, Gatlinburg
Opening hours: 9:00 am - 9:00 pm (Mon-Thurs), 9:00 am - 10:00 pm (Fri-Sun)
Entry rate: Starts at $39.99 (Adults), $24.99 (Ages 6-11)
If you're looking for a fun indoor activity in Gatlinburg, Ripley's Aquarium of the Smokies should be the best place to visit!
The aquarium is very well-designed and is interconnected, so the visitors can explore around freely on their own.
There are some interactive displays as well; an encounter with penguins can light up your day and don't forget to spot the mermaids as well!
The best part of the aquarium is the tunnel underneath the huge main fish tank with everything from sharks to jellyfish.
Your experience is even more elevated with the help of the soothing music and lights in the aquarium, which feels almost magical!
It also has a large play area for kids and a gift store if you wish to buy souvenirs from the trip!
Indulge in the Fun of Dollywood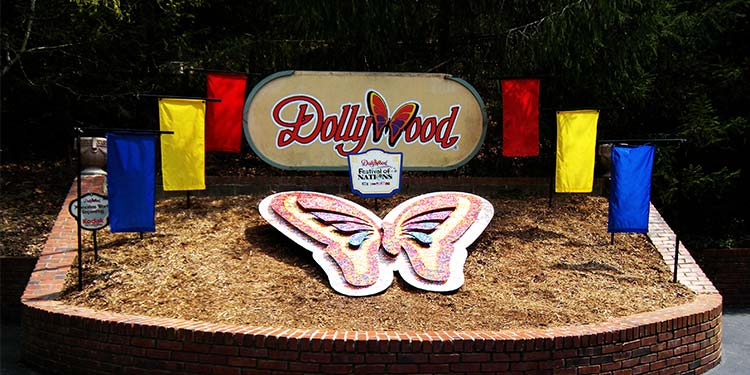 Location: 2700 Dollywood Parks Blvd, Pigeon Forge, TN 37863.
Opening hours: 10:00 am - 7:00 pm (Mon-Fri), 10:00 am - 8:00 pm (Sat-Sun), Closed on Tuesdays
Entry rate: Starts at $79 
Searching for a fun and lively place to spend an adventurous day with your family? Dollywood is the perfect place to enjoy a fun day!
It is a whole package of entertainment right in the town of Pigeon Forge, Tennessee.
A great place for all country music fans or just fun lovers—enjoy the thrilling rides, music performances, and yummy food!
Visitors are sure to enjoy the live shows that are performed here with great enthusiasm.
Get on as many rides as you can, from roller coasters to vintage carousels! Everyone can find something interesting here in Dollywood, regardless of age!
Meet the Animals at Memphis Zoo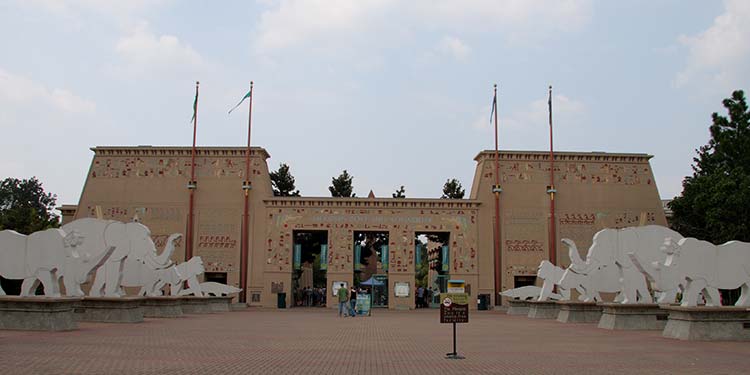 Location: 2000 Prentiss Place, Memphis
Opening hours: 9:00 am - 6:00 pm (Spring), 9:00 am - 5:00 pm (Winter)
Entry rates: $21 on Weekdays, $23 on Weekends
If visiting a family-friendly zoo is on your list, what is better than the fascinating Memphis Zoo?
The zoo happily shelters more than 3500 animals in such a setting that is almost similar to their natural habitat.
They have some of the most interesting collections of exhibits, such as the African Veldt, the Dragon's Lair, the Cat Country, and many more.
One of the major displays is two of the only Giant Pandas in the country named Ya Ya and Le Le.
The zoo also has over 156 species of aquatic animals in its giant aquariums.
You can comfortably walk around and explore more than 500 species that are well-located throughout the 2-mile-long space.
It also has great free fun spaces such as playgrounds and waterparks built for kids' entertainment.
Have Fun at Warriors' Path State Park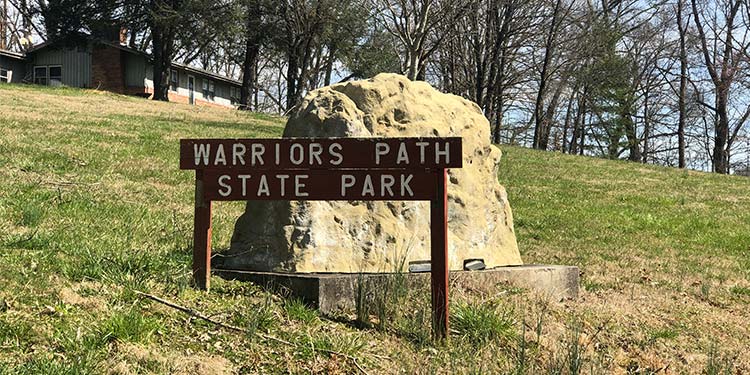 Location: 490 Hemlock Rd, Kingsport
Opening hours: 8:00 am - 10:00 pm (Every Day)
Entry rates: Not required
One of the best parks, Warriors' Path State Park, is located on the shored of the Patrick Henry Reservoir, only 20 miles from Johnson City.
The family-friendly park is spread over 950 acres of land with playgrounds for children, Tennis Courts, Soccer fields, and much more.
You can hike, bike, or horse ride on the well-maintained trails available within the park grounds.
The reservoir is next to the park and offers activities such as fishing and boating, gear, and equipment are readily available on the spot.
Overall, a great outdoor space for doing all sorts of adventures, from fishing to mountain biking and camping as well!
Race Your Way to NASCAR SpeedPark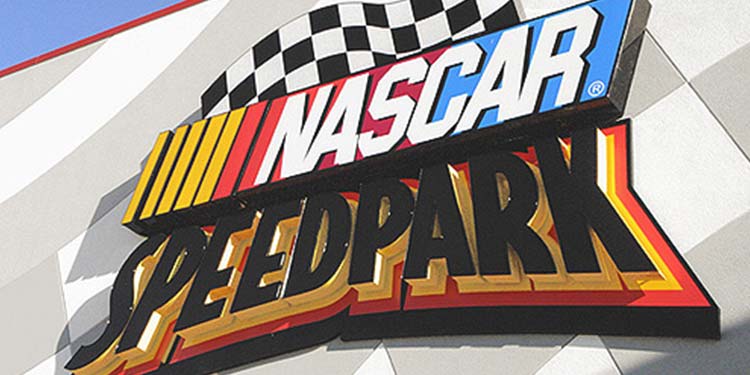 Location: 1545 Parkway, Sevierville
Opening hours: 11:00 am - 8:00 pm (Mon-Thurs), 11:00 am - 9:00 pm (Fri), 11:00 am - 10:00 pm (Sat), Closed on Sunday 
Entry rates: $26.99 - $32.99
Find the family-friendly, most exciting all-game station at Sevierville!
Once you're here, you will be tempted to experience the go-kart, which offers various options of track to choose from.
NASCAR SpeedPark is a trendy place among all the adventurous and playful people and is suitable for everyone looking forward to spending a fun time.
Get on all the thrilling rides available in the game park including the speedway spotters, tilt-a-whirl, speedway coaster, and much more!
Mesmerize the City from the Lookout Mountain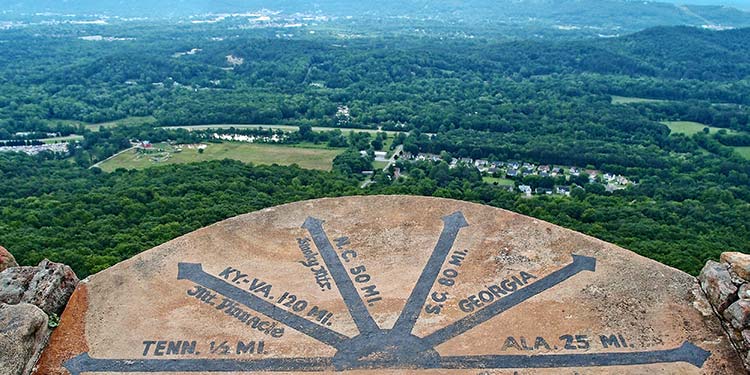 The Lookout Mountain is one of the most famous tourist attractions in Tennessee.
You can take a day trip to the ridge and take on that hiking trail to witness the most picturesque views of Chattanooga from the top.
While you're there, get 260 feet deep under the mountain to witness Ruby Falls, the country's tallest and deepest underground waterfall!
See the Marines at Tennessee Aquarium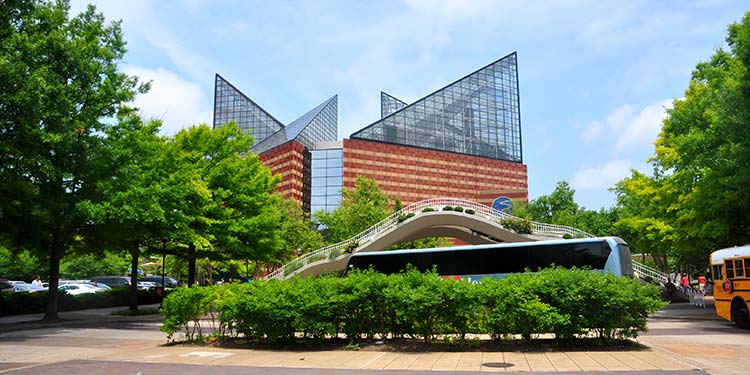 Location: One Broad Street, Chattanooga
Opening hours: 10:00 am - 5:pm (Sun-Fri), 9:00 am - 6:00 pm (Sat)
Entry rates: $39.95 (Adults 18+), $29.95 (Ages 5-17)
Tennessee Aquarium is undoubtedly one of the best attractions in Tennessee, located in Chattanooga.
The two massive buildings have over 12000 animals divided into two categories: ocean and river water animals.
Varieties of exhibits are displayed here beautifully!
Some of the creatures in the Ocean category are Penguins, Lemurs, and Sharks, and has exhibits such as 'Boneless Beauties' and 'Secret Reef' where you get to pet stingrays!
On the river water side, we have exhibits including 'River Giants' and 'Rivers of the World', where the animals have been collected from all around the world.
Don't miss out on the opportunity to witness one of the country's largest and most diverse collections of animals!
It is a must-visit place for all marine enthusiasts and progressive learners—you will get to see and learn so much from this place!
Experience the Ship Journey at Titanic Museum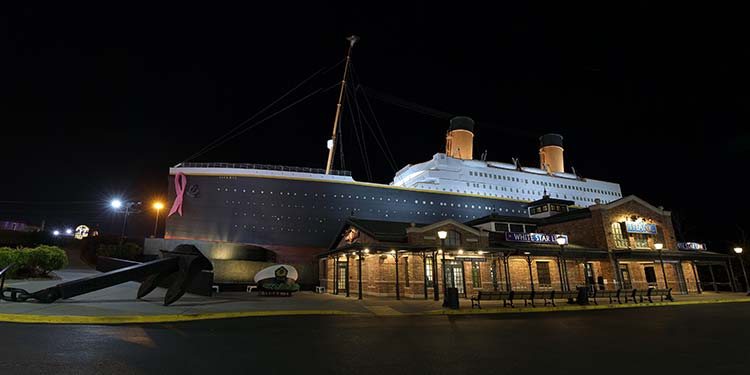 Location: 2134 Parkway, Pigeon Forge
Opening hours: 9:00 am - 10:00 pm (Every Day)
Entry rates: $39.11
An immersive and interactive experience by getting on board the Titanic Museum in Pigeon Forge.
The Titanic Museum is a life-sized replicated version of the famous and historic Ship that was broken in two and sunk in 1909.
Visitors are suggested to anticipate a one-of-a-kind experience of learning about the history behind the massive ship.
The museum has a replication of the grand staircase, ship decks, period costumes, and tons of interactive exhibits.
You can find well-preserved original artifacts and belongings of the passengers displayed in the museum.
Get into the Vibes of Arrington Vineyards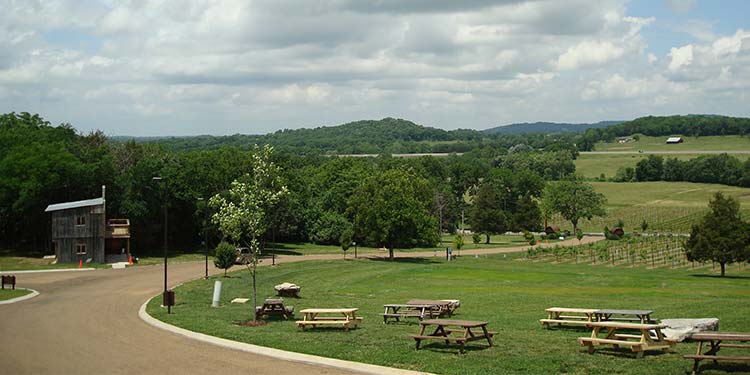 Location: 6211 Patton Rd, Arrington
Opening hours: 11:00 am - 6:00 pm (Mon-Thurs), 11:00 am - 8:00 pm (Fri & Sat), 12:00 pm - 6:00 pm (Sun)
Contact:  615-395-0102
Tennessee is famous for having many beverage productions; check out the Arrington Vineyards—one of the best wineries in the state!
Located in Arrington very near to Franklin, you can visit the 95-acre land of Arrington Vineyards on various occasions.
It has a 16-acres of vineyards, wine-tasting rooms, and picnic areas—a great place to spend a beautiful afternoon.
Tasting wines and enjoying great live music while watching a mesmerizing sunset from your picnic spots can make an ideal picnic plan for many!
Learn and Live by the History at Discovery Park of America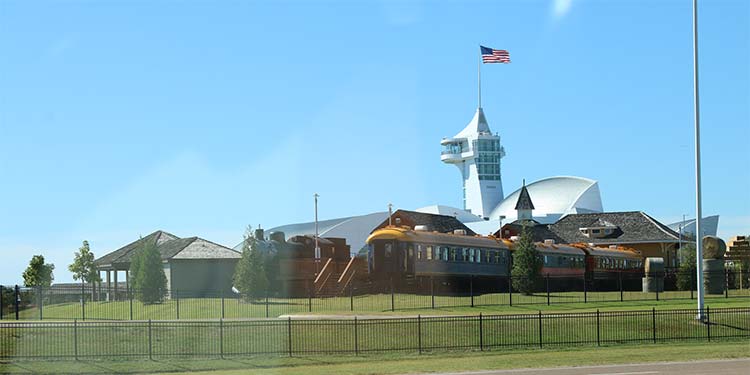 Location: 830 Everett Blvd., Union City
Opening hours: 10:00 am - 5:00 pm (Mon-Sat), 11:00 am - 5:00 pm (Sun)
Entry rate: $21.99 (Adults), $14.99 (Ages 4-17)
Discovery Park of America is a must-visit fantastic family-friendly park!
The heritage park is also a museum that features many interesting indoor and outdoor exhibits.
Visitors get to explore and learn about local and military history, nature, art, and science in the Discovery Park.
The museum has nine permanent exhibits, including the 'Energy Gallery,' displaying a giant interactive turbine and a solar-powered airplane race station.
Other exhibits are the 'Military Gallery' featuring artifacts from various wars and the 'Native American Gallery', which showcases over 4,800 Native American original artifacts.
Having 50 acres of land, you can also witness tons of other exhibits displayed outdoors.
Apart from the interactive and informative displays, the park also has four gardens and two lakes where you can feel closer to nature!
Make That Trip to Tennessee Come True!
The state has some of the most peaceful and picturesque towns you might enjoy exploring.
Alongside music, fun, and drinks, Tennessee has a deep-rooted history you might want to check out.
Visitors are recommended to visit the state during the time of spring or fall; it's a great place to visit all around the year if the Great Smokies is where you wish to go.
A trip here won't disappoint you—Tennessee is full of opportunities and surprises! 
Note: Keep in mind that information about travel can change quickly. To make sure your trip is fun and safe, we encourage you to double-check official websites and government/travel advisory sites for the latest information on travel restrictions, entry requirements, and safety measures.