Chattanooga is a small city in Tennessee but offers endless options of attractions and adventures that one cannot afford to miss out on!
Having many historic sites, diverse areas, and the availability of many outdoor explorations- the city is a great place for tourists to spend a pleasant vacation.
People love the walkable city with an easy and affordable lifestyle one can adapt to; it is undoubtedly one of the best cities in America.
You're going to love your stay here in Chattanooga, which has some surprises for everyone, it will fascinate you every second and won't leave you disappointed!  
Things to Do in Chattanooga, Tennessee
Tennessee Riverpark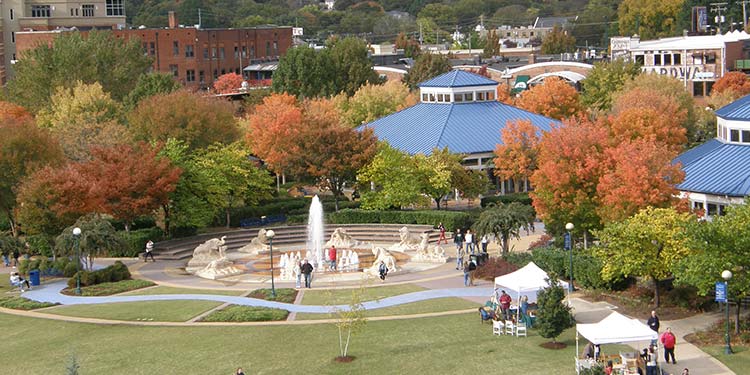 Location: 4301 Amnicola Highway Chattanooga
Opening hours: 6:00 am - 11:00 pm (Every day)
Entry rates: Not required
Spend a pleasant day at the city's very own beloved park and witness some of the most breathtaking views of the city through your eyes.
The beautiful and peaceful river park is a people's place. You will find people everywhere in the park at any time of the day and night as well.
Plenty of activity options, such as running and biking on the well-maintained trails to renting a boat, kayak, or canoe for fishing or paddling experience on the river, are available to those interested.
If you happen to be there on a Saturday, you'll be able to join the river park Market and explore some of the best handmade items and gulp on delicious homemade foods.
Other than that, the park offers a fun playground for kids, picnic tables for those planning for one in the scenic area, plenty of free parking spaces, and good restroom facilities- what more to ask for?
The park is very clean; you can just take a walk alongside the river and feel the fresh air and enjoy the view and well, spend a peaceful day!
Walnut Street Bridge
Location: 1 Walnut St, Chattanooga
Opening hours: 24 hours
Entry rates: Not required
You're in Chattanooga, and there is no way you can miss an opportunity to walk across this historical bridge!
Built-in 1889-1891, the bridge made of wrought iron and steel is a 724m long pedestrian bridge that connected Chattanooga's Downtown first to the North shore.
As it is above the Tennessee River, you get to see the most stunning views of the river and the city as well, making it a great attraction for visitors and a favorite of the residents to walk around.
If you're up for a stroll, then you will find plenty of options to dine in or get a small bite at various restaurants and even do some shopping at the gift shops nearby.
The evening or nighttime visit will leave you breathless- the lights all around the bridge and the city will give you a beautiful night view and is a perfect-picture-moment while you understand it is indeed the gem of the city!
Tennessee Aquarium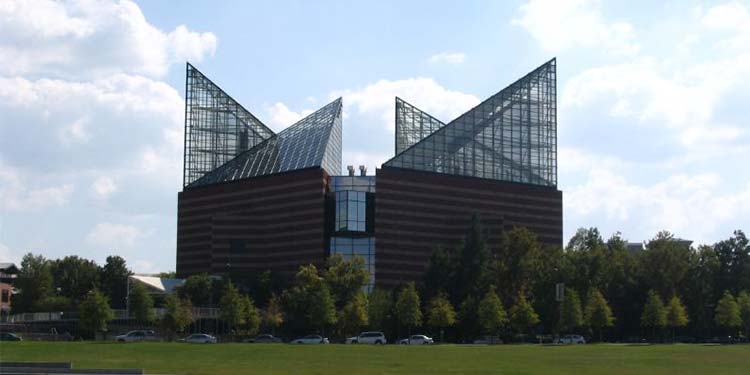 Location: One Broad Street, Chattanooga
Opening hours: 10:00 am - 5:pm (Sun-Fri), 9:00 am - 6:00 pm (Sat)
Entry rates: $39.95 (Adults 18+), $29.95 (Ages 5-17)
Probably the best attraction in Chattanooga, Tennessee Aquarium is a must-go place for everyone who wishes to go on an educational and entertaining journey to witness one of the largest and most diverse collections of animals in the country.
With over 12000 animals categorized into 800 species, to make the experience easy and fun to explore, the unique aquarium has divided its exhibits into two separate huge buildings: for ocean and river water animals.
Takes about 2 hours to go through the Ocean, also known as salt water which is the longer exhibit.
You can find varieties of exhibits, including Sea Turtles, Sharks, Penguins, Lemurs, Lizards, and a beautiful Butterfly room containing more than 1000 butterflies in it.
They also have an exhibit called 'Boneless Beauties' where you can watch the Moon Jelly, Sea Star, etc., and 'Secret Reef' where you can pet stingrays!
Next comes the river: freshwater gallery, where you can find exhibits such as 'Tennessee River' displaying some of the most unique founds from the Tennessee River, such as Paddlefish, Lake Sturgeon, etc., and many more in 'River Giants'. Turtles, frogs, and more fishes are in the 'Rivers of the World' which is a global collection that might take about 1 hour to tour around at your own pace.
It will be a fun experience for the kids as it has some interactive sections as well. Adults will equally have a great time learning from the informative displays. This can easily become the highlight of your trip!
Note: If you're visiting with kids, make sure you pack Swimsuits for them to change into so that when they get to play in the water the clothes remain dry!  
Chattanooga Market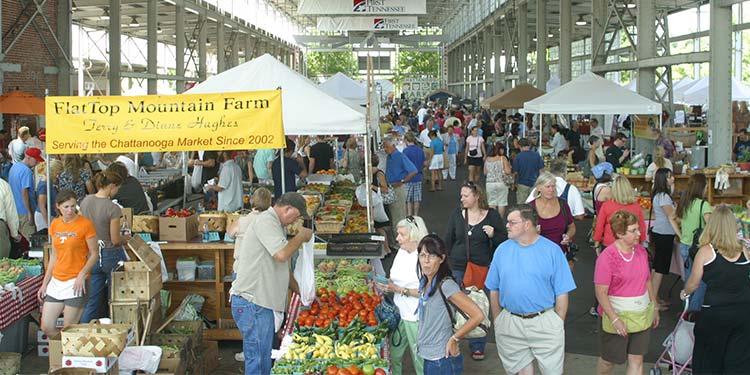 Location: 1801 Reggie White Blvd, Chattanooga
Opening hours: 11:00 am - 4:00 pm (On Sundays)
Entry rates: Not required
The Chattanooga Market is one of the most happening places to be on Sundays! The market is open every Sunday starting from the month of April to December.
Being the largest self-produced market in the city, with over 300 vendors displaying their local, handmade, and organic products, the market is a great place to encounter some of the most unique and beautiful findings.
From fresh fruits to tasty drinks and homemade food to self-made decorative or wearable items, you will find them all in one place!
They also have the best food trucks that sell the yummiest street foods you must try while in the city.
The market is a 100% non-profit organization that solely aims to promote the small business and local farming of the city and can be the place to initiate conversation and make connections with the locals.
Alongside only having self-produced eateries and arts and crafts, the market has a unique concept of choosing a certain theme for every weekend, which doubles the fun.
It is always filled with happy faces and people vibing to many musical talents performing live
Creative Discovery Museum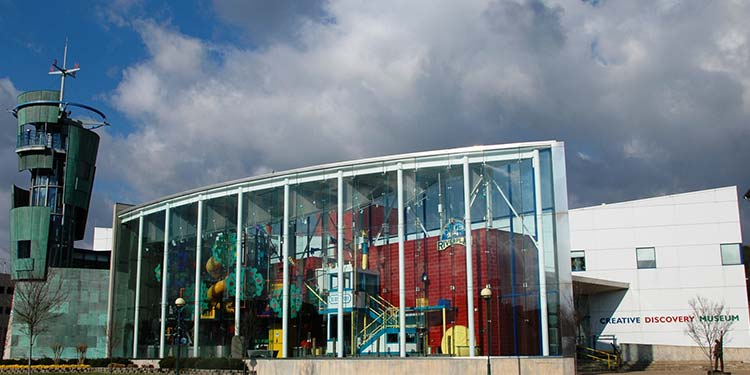 Location: 321 Chestnut Street, Chattanooga
Opening hours: 10:00 am - 5:00 pm (Sun-Fri), 10:00 am - 3:00 pm (Sat), Closed on Wed
Entry rates: $16.95
Finding a good place for children's growth and entertainment in a new city is always a plus point. This interactive and creative museum is the best stop for all the kids!
It has lots of interactive and educational exhibits that will keep your little ones engaged, entertained, and happy.
A minimum time of 2 hours is recommended for your visit to let the kids explore and have fun without any rush.
The exhibits are mainly focused on Art, Music, and Science.
Their permanent galleries, such as Tennessee Riverplay which is one of the most enjoyable ones, are where kids learn how the lock and dam system works and enjoy the water-themed area.
Artspace exhibit is where they are introduced to art forms and techniques like Appalachian Arts, Theater, Dance, Textiles, and Weaving and look at local artist's installations and art from across the world.
Others are Discovery Library, The Tower, Buzz Alley, Corner Clinic, and Stem Zone, which has 4 different galleries, including Robotics and much more, whereas toddlers have their separate section called the little yellow house.
Instruments and music from various cultures are also displayed for the children to understand the diversification.
If your kids love arts and crafts, they will enjoy their time being creative in the art room and the craft stations!
Racoon Mountain Caverns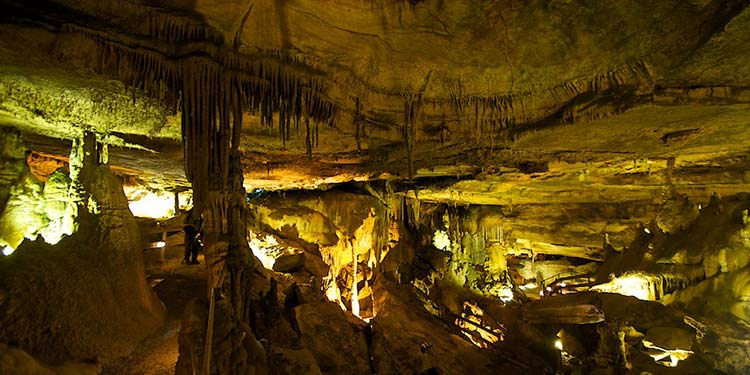 Location: 319 West Hills Dr., Chattanooga

Opening hours: 9:00 am - 5:00 pm (Sun-Fri), 9:00 am - 6:00 pm (Sat)

Entry rates: $14.95 (Adults), $6.95 (Children)
The Racoon Mountain Caverns is a major tourist attraction you must visit if you want to get a closer look at fossils, wildlife, and the active growth of speleothem.
Tour around the Caverns is accompanied by highly knowledgeable, friendly, and patient tour guides who will not only lead the way and show you the different formations but will also provide you with interesting facts, scientific backgrounds, and history about the cave and will make sure it will be an enjoyable tour for you.
Although it can be a challenging hike, you will love to see how they have done a great job of preserving the natural beauty of the cave and as well as creating attractive passages by making trails and attaching electric lights.
The cave is home to many creatures, including bats and salamander species, and is mostly known for having unique species of spiders.
It has an amazing cave system, good customer service, a great vibe, and is overall a fun exploration for everyone, including your dogs!
Sir Goony's Family Fun Center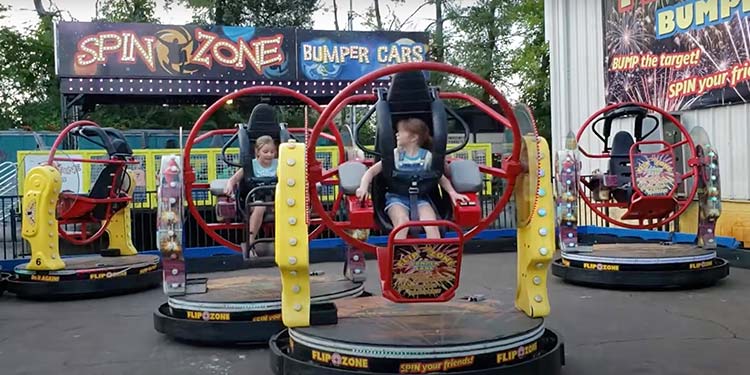 Location: 5918 Brainerd Rd, Chattanooga
Opening hours: 2:00 pm - 9:00 pm (Fri), 12:00 pm - 9:00 pm (Sat), 12:00 pm - 6:00 pm (Sun), Closed on Mon - Thurs
Entry rates: Deals available on site
If you're looking for a fun place for family entertainment or just want to have a good day out, Sir Goony's Family Fun Center might be the right place for you.
With tons of indoor and outdoor activities which are classically designed with innovative technology so everyone in the family can participate in the fun.
Kids and adults can enjoy attractions available on the site, such as enjoy Mini Golf, Bumper Cars, Go Karts, Virtual Reality, Bumper cars, battling cages, Arcades, and many more.
Get on that Go Karts inspired by the video game Mario Kart and speed up on one of the longest tracks. Ages about 13 can get to drive the fastest Thunder volt cart, whereas kids under are given Rookie and Novice carts.
Their Hyper-Reality VR experience is as thrilling and exciting as it sounds! It will keep you engaged and can raise the feeling of competitiveness inside of you.
Another interesting attraction you can enjoy is a unique and fun activity of laser tag combined with bumper cars that lets you rotate 360 degrees and attack your friends and family members' car with laser rays.
The place is kept clean and well-maintained. For refreshments and hungry tummies, they have a snack bar where you can get food and drinks to fuel up your energy!
Chattanooga Zoo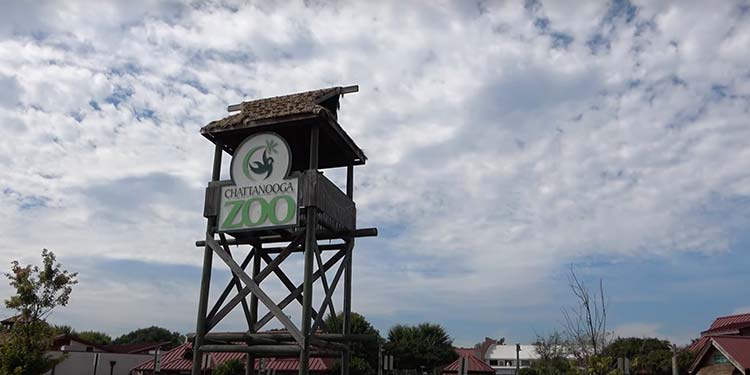 Location: 301 North Holtzclaw Avenue, Chattanooga
Opening hours: 9:00 am - 5:00 pm (Every day)
Entry rates: can range from $9.95 - $16.95
A nice place to meet and interact with the animals in the city, Chattanooga Zoo is one of the smallest zoos you can visit but has some of the most interesting displays you must see!
Established in 1937, the zoo has about 500 animals of 200 species in a 13-acre park.
Numerous exhibits such as Corcovado Jungle, Warner Park Ranch, Desserts and forests of the world, and much more display varieties of animals in clean and well-maintained cages.
The most famous and interesting exhibit in the zoo is the Himalayan Passage which is the largest indoor red panda exhibit in the world.
The latest addition to their zoo was named 'Makazi Ya Twiga', which displays blue duiker and reticulated giraffes.
Other exhibits include the 'Gombe Forest' where the chimpanzees reside in both indoor and outdoor settings.
Their longest and most famous resident Hank who was the main attraction of the exhibit, died at the age of 42 in the zoo.
You can prefer to encounter Red Pandas, Meerkat, and Komodo Dragon and see what goes on behind the scenes by getting to know them closer. The interaction does add up to an extra charge.
The zoo has both native and exotic species that you will get to explore without any rush as it is less likely to have a crowd making it an easy and short tour.
Note: Feeding giraffe is available for $5 at different times of the day but can get canceled due to any foreseen changes in weather. Camel rides are also available but only on certain days and you can find a goat petting area in the zoo that you might enjoy.  
Coker Museum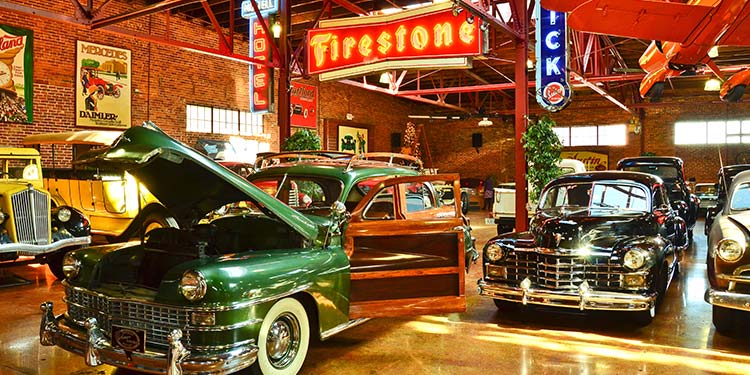 Location: 1309 Chestnut Street, Chattanooga
Opening hours: 10:00 am - 4:00 pm (Tues - Sat), Closed on Sun & Mon
Entry rates: $12 (Adults), $8 (Ages 5-12)
Coker Museum is an automobile exhibition of a wide collection of antique motorcycles and classic cars.
Other displays vary from planes, trucks, vans, coca cola's old signboard, and machines in the gallery.
Visitors can walk through and witness some of the most valuable vintage exhibits on a self-guided tour.
As the place is not that big, it won't take you longer than an hour to finish it.
It connects you with history and gives you an interesting and unique perspective of looking at the evolution of automobiles compared to now.
The Museum is also a workshop where you might get a glimpse of people actually working on a building project.
If you are obsessed with cars or, in general, you would like to know more about the history of automobiles- the place will take you on a ride back to the past.
Reflection Riding Arboretum and Nature Center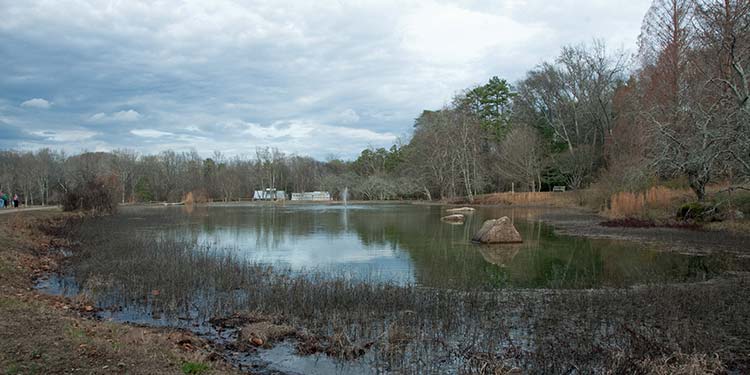 Location: 400 Garden Road, Chattanooga
Opening hours: 9:00 am - 4:00 pm (Tues-Sat), Closed on Sun & Mon
Entry rates: $7
The 317-acre Arboretum is a fantastic historical site, a botanical garden, and an escape to nature.
The visit can be educational and refreshing as the place is interesting and peaceful.
It can educate and introduce you to the collection of over 1000 species of plant life and 150 species of trees, sightsee varieties of birds, and even meet some local wildlife and reptiles on the grounds of the Nature Center; deer, turkeys, horses, and wolves can be usually spotted easily.
You can go for a hike or run in the 15 miles of trails, explore the botanical garden, or stroll around the pond.
It even has a treehouse, explore the area and feel closer to the beauty of nature.
High Point Climbing Gym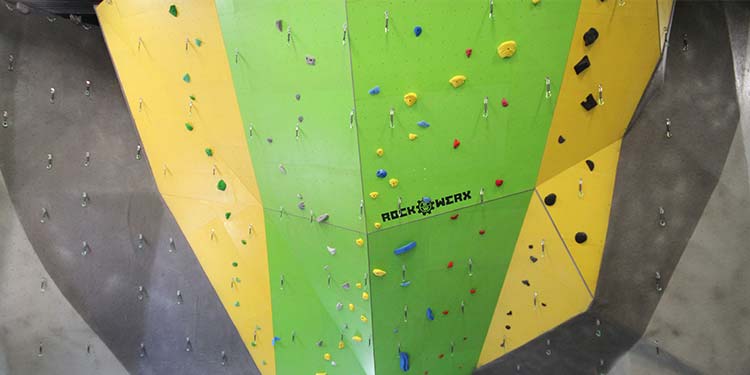 Location: 219 Broad St, Chattanooga
Opening hours: 6:00 am - 10:00 pm (Mon-Fri), 10:00 am - 10:00 pm (Sat), 10:00 am - 8:00 pm (Sun)
Entry rates: $22 (adults), $20 (ages 10 and under)
A perfect indoor activity space for both adults and kids away from the sunlight making it less sweaty.
High Point Climbing Gym is a one-of-a-kind gym that offers a huge climbing surface and an experience worth taking.
At a decent price, you can spend your day facing and accomplishing many challenges in the well-maintained bouldering area.
It has as many boulder problems as possible with different levels of difficulty, which one can choose to attempt according to their skill level.
Similarly, the kid zone also has levels of challenges for the little climbers.
A friendly and helpful number of staff will be instructing you to use the equipment before you start your climb.
They provide you with shoes and a harness, whose charges are included in your entry pass.
You should check out this place if you want to do something rewarding. You can easily feel yourself getting motivated to do better in such a comfortable and energetic environment.
Hamilton Place
Location: 2100 Hamilton Pl Blvd, Chattanooga
Opening hours: 11:00 am - 8:00 pm (Mon-Fri), 10:00 am - 8:00 pm (Sat), 12:00 am - 6:00 pm (Sun)
Entry rates: Not required
No matter how much you try to control yourself from spending more money than what was planned in the first place, you end up doing it anyway.
In case you are looking for the right place to spend them on shopping, the 36-year-old Hamilton place is the right destination for you.
The chic, clean, and classy mall is a two-story building that has plenty of options for both high-end and basic brands and more than 30 restaurants, including continentals' cuisines Japanese, Italian, Chinese, and much more.
It is a large mall you should consider visiting even if you have nothing to purchase.
People are always buzzing in the mall, especially since they brought in Dave & Busters and The Cheesecake Factory, which attract the biggest crowds.
Dave & Buster's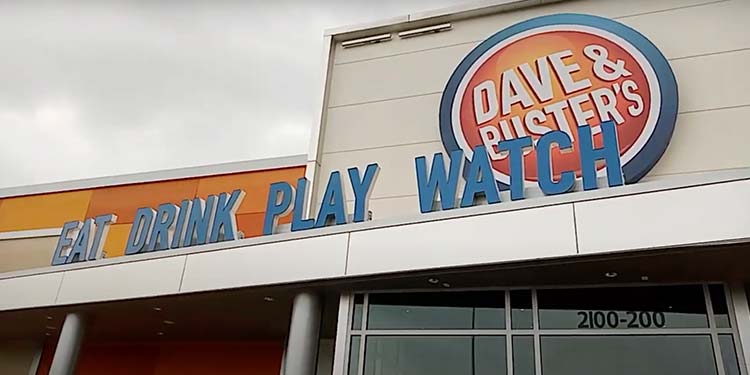 Location: 2084 Hamilton Pl Blvd, Chattanooga
Opening hours: 11:00 am - 12:00 am (Sun-Thurs), 11:00 - 1:00 am (Fri-Sat)
Entry rates: Need to reserve a table
Welcome to Dave & Buster's! A must-go place for people who just want to have fun and food- what more do you need?
A family-friendly American food and arcade chain that has great customer service and a cool atmosphere you can relax in.
Located inside the Hamilton place, Dave and Buster's has its own popularity as it attracts many people, both the locals and the tourists to the sports and bar-style setting.
The entertainment hub allows visitors to select from their collection of best-quality games.
It has a power card operating system rather than the classic coin system, which has reduced technical and maintenance difficulties.
As it is also a full-service restaurant and bar where you can get lunch and dine in till late at night.
Fast foods, seafood, desserts, and lots of drink options will keep you engaged if you're not all about games!
Note: Visitors under the age of 18 are requested to be accompanied by a guardian above 25 years, no more than 6 underage people are allowed at a time and can stay only till 10:00 pm.
Coolidge Park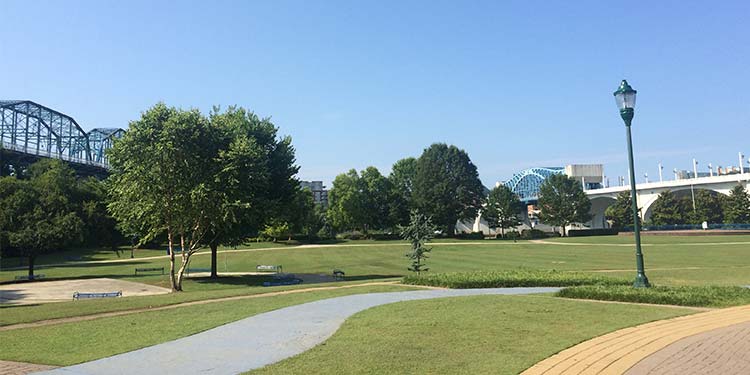 Location: 150 River Street., Chattanooga
Opening hours: 7:00 am - 11:00 pm (Every day)
Entry rates: Not required
A beautiful 7-acre long park paralleled next to the Tennessee river, Coolidge Park is a beautiful family-friendly place to spend quality time.
As it is also a part of Tennessee Riverwalk, you get plenty of open green spaces to do many activities and sweat a little bit if you're busy running around with your kids.
Kids can be engaged in many play areas that are available in the park but will be most intrigued by the 100-year-old carousel that has 52 hand-carved animals, which just takes a dollar for a ride.
Rock climbing, playing in the water fountain, watching the military memorial, and an interesting sculpture of a blue cart riding rhino, and taking the easy walk on the paved paths are some of the things you can do in the park.
The park is also used as a public venue for special events such as concerts, festivals, sports events, and many more very often, so you might get there right around the time to witness one.
You can conveniently find ice cream shops and restaurants nearby if you want to get a bite.
You can also get access to the Walnut bridge from the park or just get a stunning glimpse of it from where you are standing.
Nightfall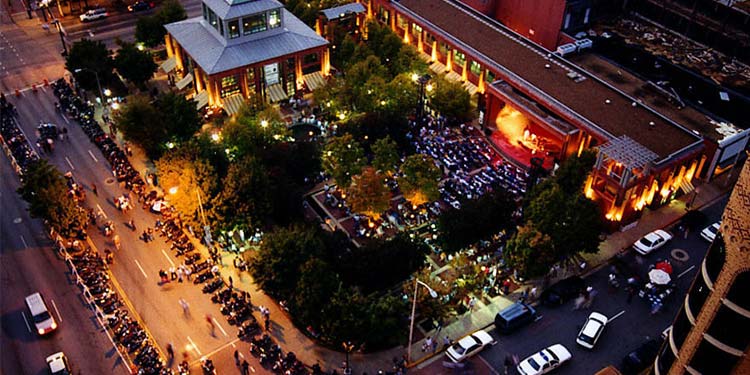 Location: 850 Market St, Chattanooga
Opening hours: 5:00 pm - 10:00 pm (Every Friday from May 26th - Sept 1st)
Entry rates: $10
Nightfall is a series of vibrant music concerts and social gatherings that happens every Friday starting from the month of May till September, which is a tradition that has been active for over 30 years.
It not only has great live music, but you can also find food trucks and drink stations where you can get something refreshing to lift the mood up.
You can also support local businesses as there will be craft vendors all around.
It is just the perfect way to close off a stressful and exhausting week and relax with tons of people jamming around to all types of music.
Note: This is a family-friendly event where you can also bring your pets. If you wish to, bring your lawn chair and a bottle of water to stay hydrated!
Chill in the Air of Chattanooga
The energy of people and the places in the city is none like others! So much so it will almost feel contagious- warm, energetic, and amusing.
Although you will have plenty of places to visit, your stay here in the city will remain relaxed and laid back as it is an easy and accessible city to tour in.
Get on one adventure or two when you're here in the city most popular for offering outdoor activities. So come on! what are you waiting for?
Note: Keep in mind that information about travel can change quickly. To make sure your trip is fun and safe, we encourage you to double-check official websites and government/travel advisory sites for the latest information on travel restrictions, entry requirements, and safety measures.