Being the third largest city in Tennessee, Knoxville has many great places, food, and activities to offer visitors looking for a fun and relaxing vacation.
The many mountains surrounding the area allow you to enjoy refreshing nature with stunning scenery and vibrant city life.
You will be able to learn about Appalachia History right here in the city or join in the fun festivals happening all around the year if history is not your cup of tea.
Not only is the city affordable and comfortable to live in, but the people here are also very friendly and welcoming—all in all, you are up for a warm vibe!
Things to Do in Knoxville, Tennessee
Visit The Great Smoky Mountains National Park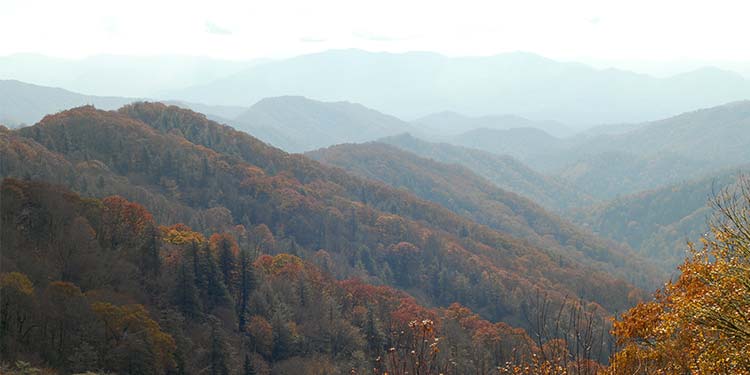 Opening hours: 24 hours (Every Day)
Entry rate: Not required 
Contact: (865)436-1200
The Great Smoky National Park is undoubtedly one of the most famous tourist attractions in the country, and you can visit it while you're here in Knoxville!
Just 55 km from the city, you can explore the 800 miles of trail and several historic structures along the way and refresh yourself with scenic views and chilly waterfalls.
The scenic 11-mile-long Cades Cove Loop Road is the most famous road choice to experience beautiful nature, wildlife, and old home sites along the way.
You can enjoy birdwatching 240 species of birds found in the National Park from Cades Cove, Alum's Cave Trail, and Elkmont.
Whether it is summertime, spring, winter, or fall you're visiting, the park has something unique and beautiful every season for visitors to witness.
Unlike the Gatlinburg Trail, Lower Creek Trail, and the Oconaluftee River Trail, the trail does not offer a bike trail for visitors, so get on your feet and take on that hiking adventure!
Explore Knoxville's Urban Wilderness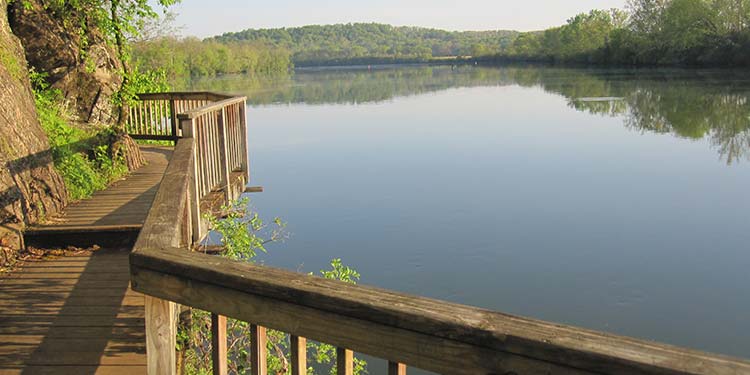 Knoxville's Urban Wilderness is an outstanding outdoor area that offers you many fun and adventurous activities.
You can take a hike over the 50 miles long trails for people with different skill levels among the 11 trail destinations available within the Urban Wilderness.
It offers 33 routes for sport climbing areas whose height range from 30 feet to 40 feet, suitable and accessible for both beginners and experts.
In the Ijams River, fishing is available to those interested, and so is paddling Canoe, Kayak, and paddleboard as well.
If you are more of a daring person, you can also take on Mountain Biking with options of different skill levels of trails and downhill trails.
Whichever activity you prefer, you are promised great fun and memorable adventure in the beautiful natural setting of Knoxville.
Learn About Appalachian Culture at the Museum of East Tennessee History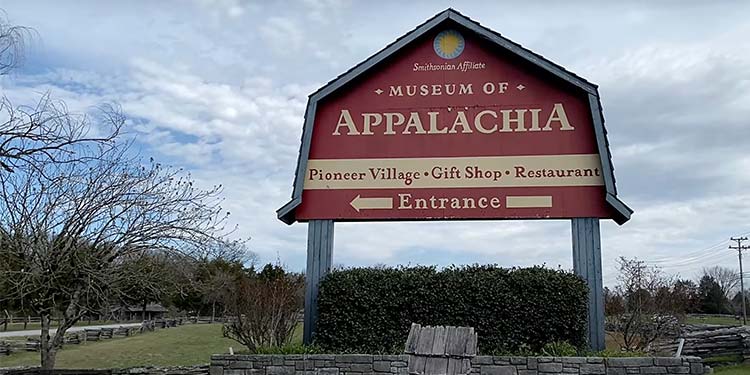 Location: 601 South Gay Street, Knoxville
Opening hours: 9:00 am - 4:00 pm (Mon-Fri), 10:00 am - 4:00 pm (Sat), 1:00 pm - 5:00 pm (Sun)
Entry rates: $10 (Adults), Free for ages 16 and under 
A wonderful tribute to Appalachia's eccentric history and culture, visit this center to learn about the people, places, and events that helped form the region.
Established in the 1960s, the Appalachian Arts and Crafts Center is in the heart of downtown Knoxville where you get to explore Tennessee's past.
You can go through historical interactive displays, more than 250,000 original artifacts, and great music in the ample space of 3 multi-story buildings where you will have so much to see and do!
Apart from the permanent exhibits contributed by folk artists and historians, some displays keep changing throughout the year.
The gallery does an excellent job of preserving each item's individual history; details of every artifact from a vast collection of folk art, Musical instruments, Quilts, and much more are carefully recorded.
You can find farm animals and beautiful birds, including Peacocks, Ducks, Turkeys, and more roaming around in the gardens surrounded by many vintage buildings.
Marvel at the Beauty of the Knoxville Botanical Garden and Arboretum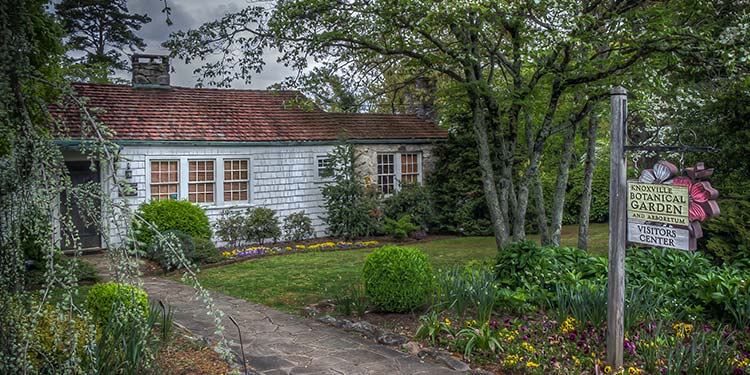 Location: 2743 Wimpole Avenue | Knoxville
Opening hours: Every day from sunrise to sunset 
Entry rates: Not required
The Arboretum is 47 acres of massive free space perfect to spend a day walking around the trails and exploring nature.
It is a beautiful park with different areas to explore, such as a bamboo forest, garden beds, a greenhouse, and a secret garden.
The place has easy-to-walk-in excellent trails, and a beautiful collection of flowers and trees labeled with information about the species.
It is a well-maintained, peaceful, and relaxing decent park from where you can enjoy the scenic views of the mountains from a distance.
A stunning location for intimate events like weddings and engagements, the place is a gorgeous site to see, especially during the fall!
Get Crafty at The Appalachian Arts & Crafts Center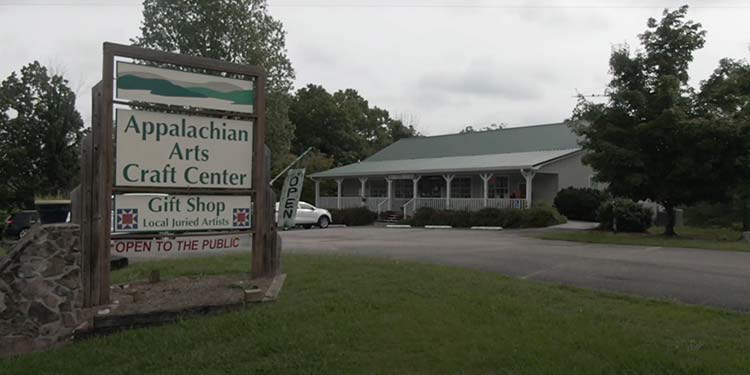 Location: 2716 Andersonville Hwy, Clinton
Opening hours: 10:00 am - 6:00 pm (Mon-Sat), 1:00 pm - 5:00 pm (Sun)
Entry rates: Not required 
The Appalachian Arts and Crafts Center is a great place to flourish and explore for people who want to learn new skills and those who appreciate handcrafted products–both in one place.
It is an art studio where they offer classes for adults and kids on some art techniques, including Weaving, Quilting, Sewing, Pottery, Stained glass, Paintings, and more on the ground floor.
However, the other side of the center—upstairs—is an arts and crafts store featuring a variety of items handcrafted by local artists at reasonable prices.
You can find handmade paintings, various sewing and knitting items, woodwork, pottery, and much more in the store; some unique items for you to take as a souvenir.
Take a Trip to the Past at the Beck Cultural Exchange Center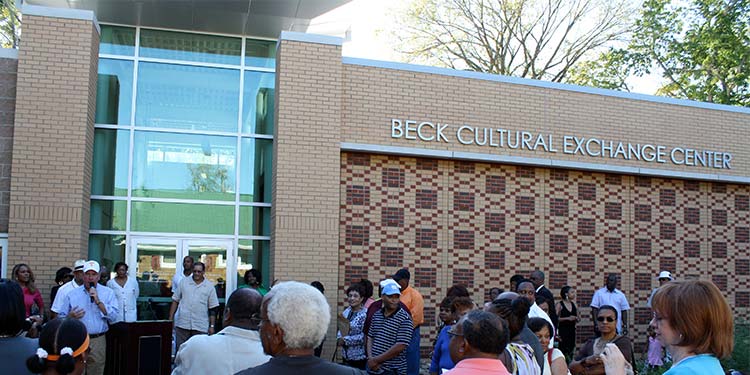 Location: 1927 Dandridge Ave | Knoxville
Opening hours: 10:00 am - 3:00 pm (Tues-Sat)
Entry rates: Not required
The Beck Cultural Exchange Center is a nonprofit organization established in 1975 that has been preserving and teaching the history and culture of African Americans in East Tennessee.
One of the city's greatest historical places, it has a collection of over fifty thousand authentic artifacts that helps visitors to learn, understand and experience the rich legacy.
The original house has been renovated, and new extensions have been added; it was built in 1912 and was purchased by the first black family who moved into the area.
Visitors will be offered a guided tour of the historic mansion by knowledgeable and professional tour guides who will provide you with information about the city's black history, present, and future.
It has records of many documents regarding the racism faced by African Americans in the area, including the Urban Renewal and Segregation—a painful history people need to be reminded of.
Try Some Delicious Food at the Market Square Farmers' Market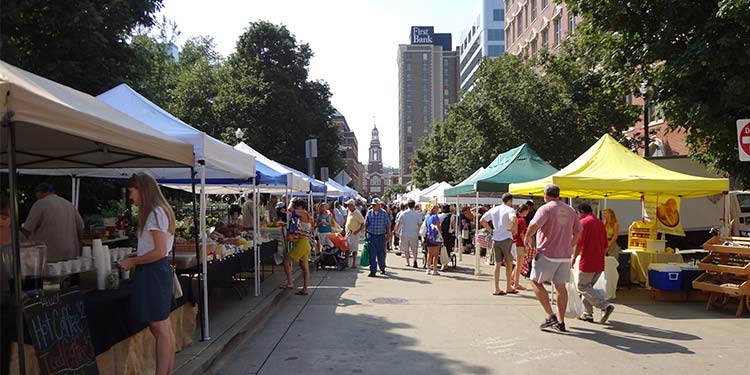 Location: Market Square in downtown Knoxville
Opening hours: 10:00 am - 1:00 pm (Wed), 9:00 am - 1:00 pm (Sat)
Entry rates: Not required
If you love attending local markets in the summertime, Market Square Farmers' Market is the right place for all your needs and that cheerful vibes.
Look forward to lots of fun as the market opens from May till November every Wednesday and Saturday of the week.
However, they also host Winter Farmers' Market that starts from December all the way to March, so the season won't really affect your visit.
A great atmosphere and friendly environment to spend your day finding some of the freshest and most delicious food, from baked items to organic fruits and vegetables.
Vendors here display plenty of top-quality handmade products and foods varying from plants, woodwork, farm-grown foods, art, and beverages at a reasonable price.
Anyone can enjoy this market without any hassle! It is fully accessible for differently abled people and senior citizens.
It is a pet-friendly zone, but some sections might have a no-dog policy; walking your dogs to the market during the early hours is better as it gets busier later in the day.
A perfect way to spend a day in Knoxville knowing and learning from the local Craftsmen, Bakers, Musicians, Artists, and Street performers of the city!
Catch a Show at The Bijou Theatre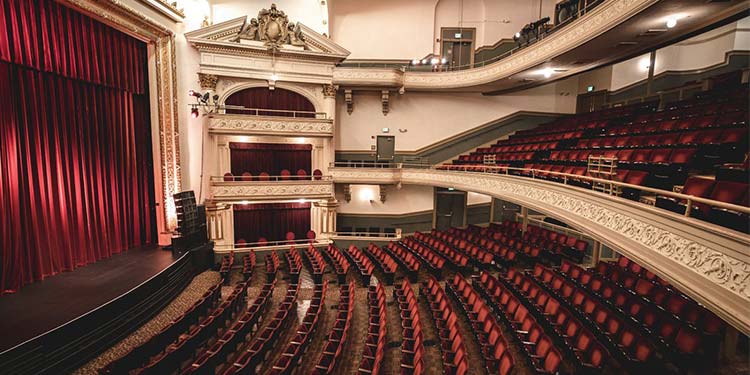 Location: 803 S Gay St, Knoxville
Opening hours: Booked Showtime 
Entry rates: Differs on the Show
The Bijou Theater is not just a fancy auditorium you go to for a show, it is over a century-old historic venue where you can genuinely enjoy a delightful experience.
With a capacity of over 700 audiences in two balcony levels, two loggia levels, and three box levels on each side, there isn't a single bad seat in the house.
Their velvet seats are cozy, and they provide reasonable drinks in their bar and delicious food facilities along with easy access to restrooms on both floors, making your showtime enjoyable and comfortable.
The gorgeous, intimate venue has lovely architecture, and the interior is decorated in Classical Revival style.
If you get curious about the historical site, go around the theater and take a tour of the building to explore the hundred years of history that lies within the walls.
Discover Knoxville's, Street Art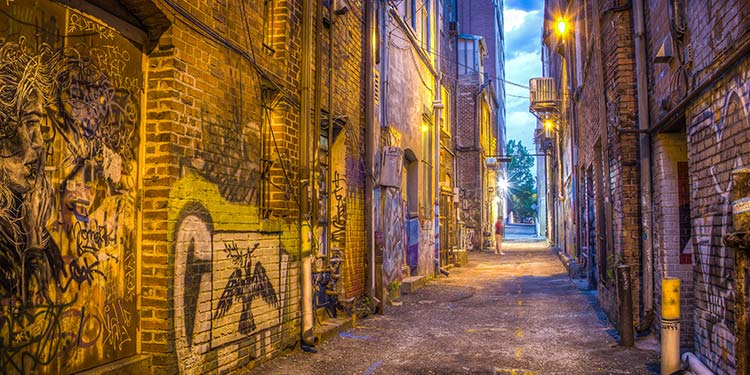 Knoxville has a collection of unique and fascinating Murals on walls and boards of various streets where you will feel tempted to take a shot or strike a pose next to them.
The 'Greetings from Knoxville' Mural in Old North Knoxville is a huge greeting card art on a 19 feet tall wall where each of the letters in 'Knoxville' is designed to feature different specialties of the city such as riverboats, Market Square, UT football, and a few more inside the outline.
If you want to spend an evening looking at the murals, visit Strong Alley, which is also known as the Graffiti Alley, located between Market Square and Gay Street.
It is where you can witness street art of many styles and sizes created by various local artists from the city; you can find a large portrait of the renowned artist Dolly Parton there as well.
Experience a Charming Small Town Vibe at Maryville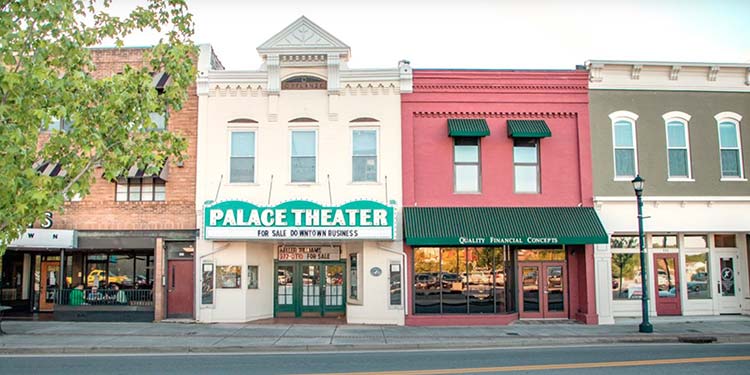 While you're here, don't miss out on a chance to visit the small town called Maryville, a well-maintained suburb of Knoxville.
You can visit parks such as Bicentennial Greenbelt Park, which is in downtown Maryville for a calm and relaxing day, or a historical tourist attraction retro theater known as the Palace Theater.
Join in the fun activities and vibe of the local people. You can do a bit of shopping there and explore the food in the beautiful town.
As it is near many popular tourist destinations, you can drop in on your way or start the journey from the town.
Tips to Make Your Trip Better
Do not hesitate to do more research before you leave for the destination, as you must guide yourself from the minute you arrive here!
Once you get there, be aware of the places, streets, and people in the city, as not everyone can be helpful and friendly, so don't let your guard down dealing with a stranger.
Many tourist attractions are free of cost to visit, so if you get the opportunity, purchase something from the in-house store to support the historical and unique sites.
Buying products is not only a way to appreciate and support the small business, but it will also work as a souvenir for you, so it's a win-win!
Feel energized, try the outdoor activities Knoxville offers, and go out exploring the food and every corner of the city while you're here.
Don't forget to capture the picture-perfect moments with your camera or phone, as it is the memories that will last longer than the moment itself!
Lastly, the most important thing to remember while you're here is to let all your worries down and have a blast exploring the city!
Kick in Till You Knockdown in Knoxville!
The city is walkable, family-friendly, and very welcoming, which makes a trip to Knoxville very fun and easy.
Tons of historic attractions and captivating must-go places you will find here will surely keep you exploring on the go.
Once you catch the charming and adventurous vibe of Knoxville—there is no going back; you're going to love the city as much as you love a fun time!
Note: Keep in mind that information about travel can change quickly. To make sure your trip is fun and safe, we encourage you to double-check official websites and government/travel advisory sites for the latest information on travel restrictions, entry requirements, and safety measures.