Memphis is known for many reasons, but mostly for its contribution to shaping America's Music. So, if you are a music lover, then you're going to love your time in the city.
The city is enriched in its history and arts–you'll find many places to indulge yourself in areas where everything you may like to know has been preserved for years.
Whether you want to spend your time exploring corners of the city, educating yourself in history, enjoying the nightlife, going for food hunts to savor the famous Memphis-style barbecue, or just doing them all– the city will keep you moving!
Things to Do in Memphis, Tennessee
The Memphis Pyramid
peek paradise inside the pyramid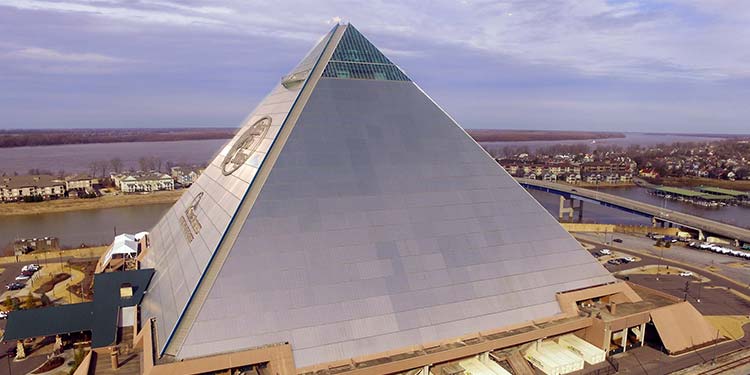 Location: 1 Bass Pro Dr, Memphis
Opening hours: 9:00 am - 8:00 pm (Mon-Sat), 10:00 am - 7:00 pm (Sun)
Entry rates: Not required
The Great American Pyramid is right here in Memphis, Tennessee! Everything you don't expect to see is inside the 10th tallest pyramid in the world.
You can explore a wide range of attractions, including a Bass Pro Shops megastore, extensive shopping areas, restaurants, hotels, and various entertainment options.
From delicious food to bowling alleys, an archery range, and ten aquariums, there is something for everyone. The swamp-themed interior is a feast for the eyes, with unexpected surprises at every turn
You can also stay back for a night at the top-notch lodge inside the pyramid, making it a truly unique and unforgettable experience.
Graceland Mansion
feel the grace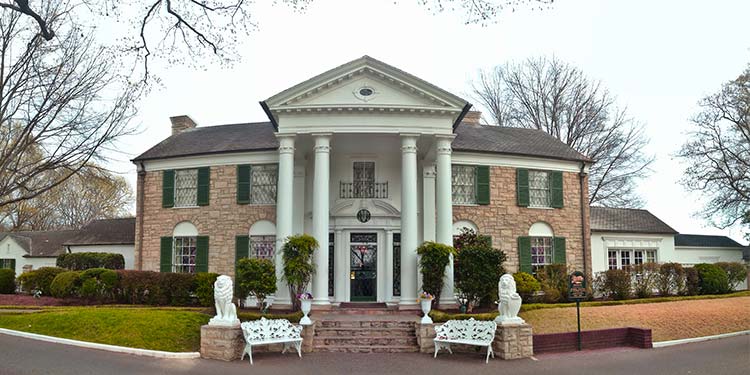 Location: 3764 Elvis Presley Blvd, Memphis
Opening hours: 9:00 am - 4:00 pm (Every day)
Entry rates: Starts from $79.75 (Adults), $49.50 (Kids)
One of the main reasons why many people come from different cities and countries in Memphis is their love for Elvis Presley.
The former habitat of the late king of Rock and Roll is a beautiful mansion turned into a famous attraction whose gates have been open for fans since 1982 after his death.
Presley's awards, planes, records, costumes, and artifacts are well-displayed and cherished in his house as well as he is rested underneath the grounds of Graceland.
People can view every corner of the mansion and look at how Elvis's life was in the Mansion except for the rooms upstairs. The second floor remains closed due to the family's privacy.
If you're a fan of Elvis or love Rock and Roll, this place is a must-see attraction in Memphis! Make sure your camera or phone is fully charged, so you don't miss any great photo opportunities.
Shelby Farms Park
run around the farm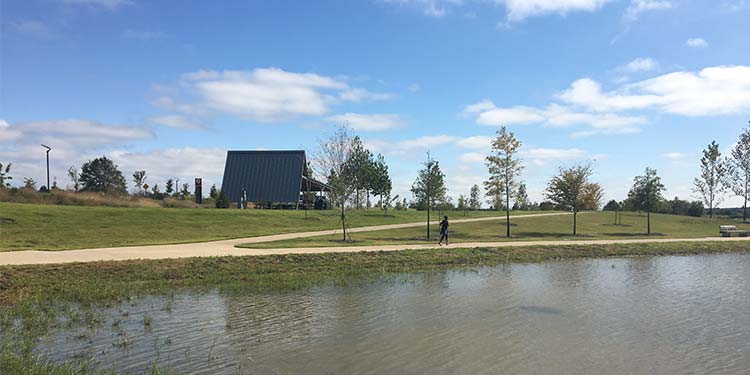 Location: 6903 Great View Drive North, Memphis
Opening hours: From Sunrise to Sunset 
Entry rates: Not required
One of the Country's largest urban parks, Shelby Farms Park is a massive park spread over 4,500 acres of land, giving many opportunities for visitors of all ages to enjoy their time.
If you're there for nature, the park will have many options, such as Botanical gardens, Nature Center, and galleries all inside the grounds for you to indulge in.
It has 40 miles of trails used by visitors for walking, hiking, running, and biking, as you can get bikes for rentals and horse riding on the trails.
As you can find many water bodies in the park, where fishing and boating can be fun activities for those interested. You can rent kayaks, canoes, and paddle boats and drift in Hyde lake.
Shelby Farms Park is an excellent place for kids to enjoy their day. It has various fun activities in store for the kids in areas like water play sprayground, woodland discovery playground, and many more!
Don't forget to check the events calendar before your visit to Shelby Farms Park. There are concerts, fitness classes, and other community events hosted throughout the year by the Shelby Farms Park Conservancy.
Attending one of these events is a great way to make the most of your visit and engage with the local community.
Beale Street
walk the famous street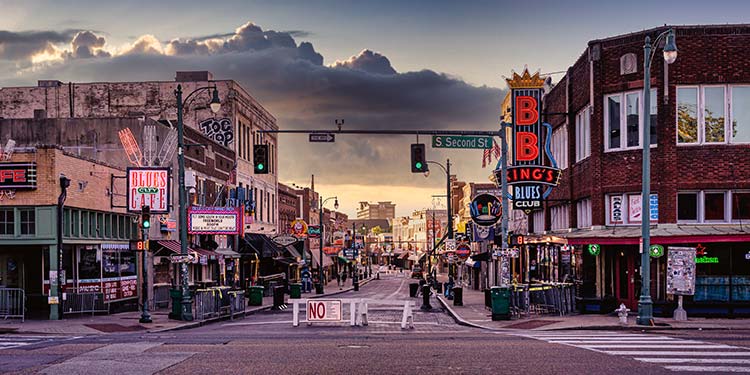 Location: Memphis, Tennessee
Opening hours: 11:00 am - 2:00 am (Mon-Thurs), 11:00 am - 3:00 am (Fri-Sun)
Entry rates: $5
The iconic street of Memphis has a history that keeps it alive. Known as 'the home of the blues', the street is the birthplace of Rock and Roll.
The busy, lively street is filled with clubs, restaurants, shops, live music, jazz festivals, and people everywhere at every hour of the day.
You can explore historic buildings and local shops and enjoy some delicious Southern cuisine. If you're interested in the street's rich history, you can also take a guided tour.
And if you're planning to visit in May, don't miss the Beale Street Music Festival, where you can experience a diverse range of music and join music lovers from all over the world.
Take a stroll down the street or catch the vibe where the music is, indulge yourself in the happening place, and grab some eats and drinks at the B.B. king's blues club or Hard Rock Cafe.
Note: Visitors under the age of 21 entering the street alone after 11:00 pm is strictly restricted whereas should be mandatorily accompanied by a legal guardian after 9:00 pm. 
Sun Studio
see where it began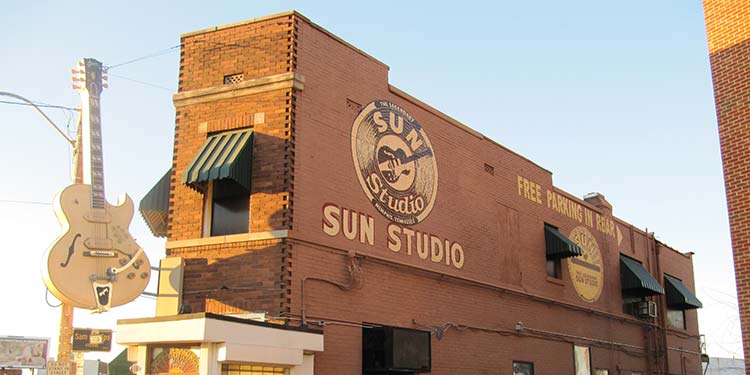 Location: 706 Union Avenue, Memphis
Opening hours: 10:00 am - 5:15 pm (Sun-Thurs), 10:00 am - 6:15 pm (Fri & Sat)
Entry rates: $15 (Adults), $10 (Ages 5-11)
Sun Studio is a famous attraction for all tourists or just music lovers. It is where the music genres and legends were discovered at.
You can take a guided tour of the studio, see the equipment used to record legendary hits, and even stand in the same spot as music icons like Elvis Presley, Johnny Cash, and Jerry Lee Lewi
Many songs ranging from the blues, gospel, and country to western have been produced from this recording studio.
The studio now offers public tours to visitors in the daytime and opens as a recording studio in the evenings charging $200 per hour.
Memphis Museum of Science & History
surf around the historic walls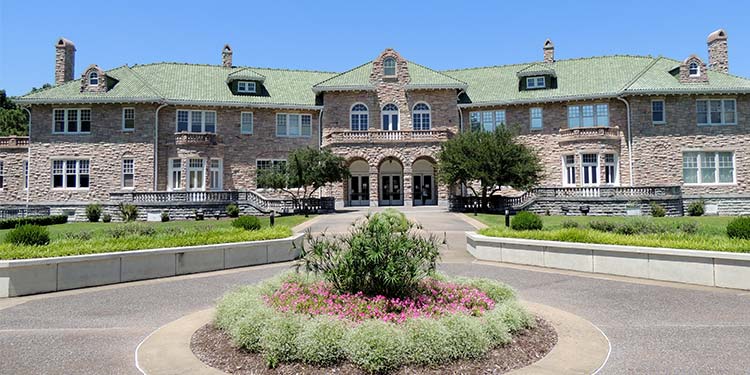 Location: 050 Central Ave, Memphis,
Opening hours: 10:30 am - 5:00 pm (Wed-Sun)
Entry rates: $15 (Adults), $10 (Ages 3-12)
Are you into History, Science, or Nature? If the answer is obvious, the Memphis Museum of Science and History is a must-visit place for you.
Previously known as the Pink Palace Family of Museums, the beautiful Victorian architecture mansion is a historical site and has its headquarters covered in pink Georgian marble.
It offers various exhibitions and educational programs which are divided into sections covering history and science you can explore upon your interest.
You can witness their intriguing exhibits ranging from archeology to chemistry to artificial intelligence.
Whether it is the old history within the walls of the pink palace, fossil exhibits at the Lichterman Nature Center, a 3D show at the Giant Screen Theater, astronomical experience at the Planetarium, or the preserved artifacts or animatronic T-Rex at the museum that appeals you- you can learn, experience and take so much from here.
Both Adults and kids can enjoy their visit to this museum and witness the informative, engaging, and innovative displays!
Arcade Restaurant
where food meets your heart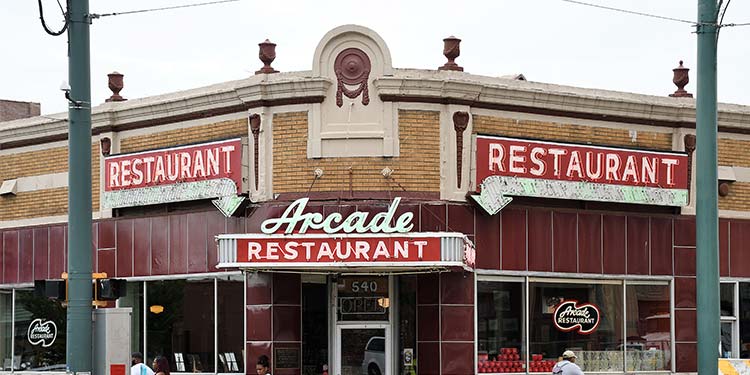 Location: 540 South Main Street, Memphis
Opening hours: 7:00 am - 3:00 pm (Every day)
Entry rates: Not required
The retro-styled eatery is the oldest cafe in Memphis, famously known as the Arcade Restaurant loved by everyone. 
The restaurant offers varieties of both veg and non-veg breakfast and lunch options for a reasonable price being inclusive to most eaters.
Not only is the place famous for its neon themes and delicious foods, but it is also a famous film location, as many films have been shot in this very diner. 
So, drop in as you go around the city and taste their unique flavors and get some vintage-looking cool shots, perfect for your feed!
Memphis Botanic Garden
mesmerize by the beauty of nature
Location: 750 Cherry Road, Memphis
Opening hours: 9:00 am - 6:00 pm, 9:00 am - 4:30 pm (Winter)
Entry rates: $12 (Adults), $7 (Ages 2-7)
The Botanic Garden in Memphis is a great place to explore for everyone who is interested in herbology, home gardening or just learning.
Beautiful place to both appreciate nature and learn about various species of their spectacular collection of flowers and plants.
Fountains, sculptures, and the Alice in wonderland themes creative installations in its ground make it an even more vibrant and interesting sight to the eyes.
They have Spring plant sales coming up where different types of shrubs, perennials, tropicals, and trees that can be available for purchase.
Truly one of the most recommended family-friendly, educational, and well-maintained gardens you should visit to spend a pleasant day!
National Civil Rights Museum
where we must stand strong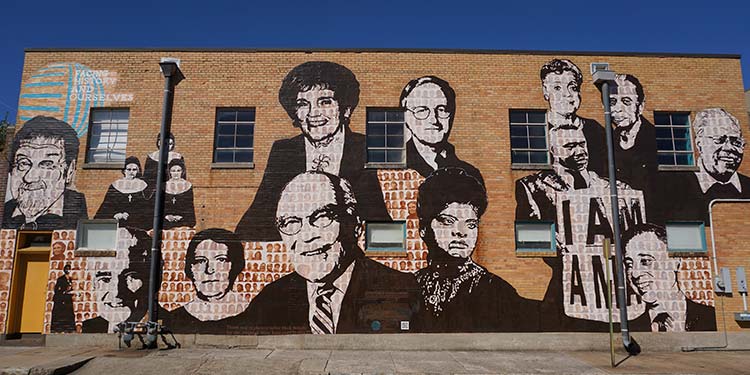 Location: 450 Mulberry Street, Memphis
Opening hours: 9:00 am - 5:00 pm (Wed-Mon), Closed on Tuesdays
Entry rates: $18 (Adults), $15 (Ages 5-17)
One of the most important history museums you should not miss out on! National Civil Rights Museum exhibits the history of the American civil rights movement from the 17th century to date.
Covering the most prominent and sensitive topics such as slavery, the civil war, segregation, and more, the museum displays artifacts from history, videos, and timelines for the viewers to understand how far people have come.
The whole experience is surreal, as it is educational and inspirational, and it also can get emotional if you get to absorb all the information provided. 
Note: You can visit the museum without any charge on Mondays from 3:00 pm to 5:00 pm, the experience remains the same without spending a penny! 
Memphis Zoo
meet the wilds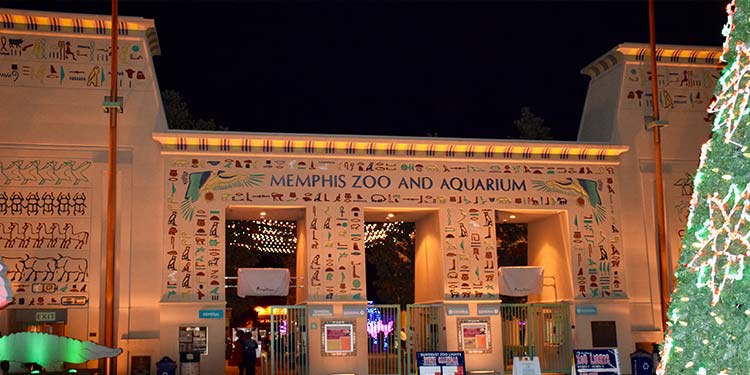 Location: 2000 Prentiss Place, Memphis
Opening hours: 9:00 am - 6:00 pm (Spring), 9:00 am - 5:00 pm (Winter)
Entry rates: $21 on Weekdays, $23 on Weekends
If you're up for an interaction with the wilds, visit the Memphis Zoo, which has over 3500 animals under the collection of 500 species. 
Your trip around this zoo might sound usual, but in fact, it is not! The zoo keeps its Animals very happy and active by keeping them in settings similar to their natural habitat.
Similarly, they have created an immersive habitat to recreate Artic Tundra to shelter animals such as polar bears, seals, and sea lions.
The Zoo has some really interesting and unique exhibits, such as the Zambezi River Hippo Camp, the African Veldt, the cat country, Animals of the night, the Dragon's lair, and many more throughout the 2 mile-long walkway.
It is also home to two of the only Giant Pandas in America named Ya Ya and Le Le, and has an aquarium filled with over 156 species of marine creatures. 
It has fun areas built for kids as water parks where they can splish and splash. We suggest you go earlier for a better experience and enough time to see everything!
Children's Museum of Memphis
kids learn how to have fun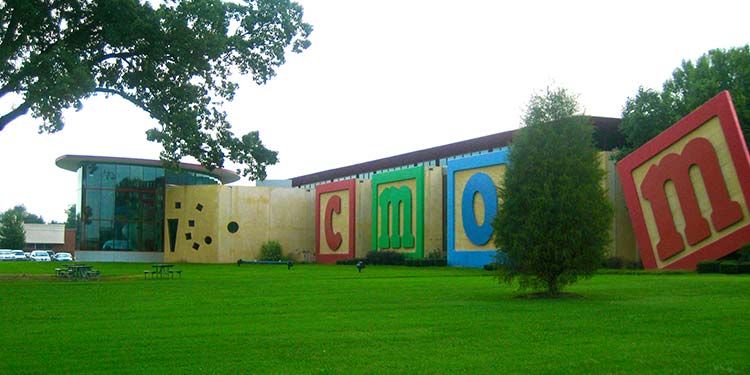 Location: 2525 Central Avenue, Memphis
Opening hours: 9:00 am - 5:00 pm (Tues - Sun), Closed on Mondays
Entry rates: $15
Planning a day out with your kids to a place where they can learn and have fun at the same time? Children's Museum of Memphis would be the perfect answer to that!
With tons of hands-on exhibits and interactive programs, the museum aims to provide a place for children to make their learning experiences interesting and memorable.
It has play areas and exhibits for all ages, such as the Fire Museum, which helps children understand the importance of fire safety and firefighting, featuring a real fire truck and interactive displays that keeps them engaged and curious. 
There are over 30 fun and engaging exhibits, including the Grocery store, Rock climbing, Build-a-Brik, Art, and innovative lab, to name a few.
The museum provides children's safety with plenty of staff members supervising in case of any foreseen difficulties. It is a great place to encourage your kids to think in an innovative way!
Central BBQ
steamy and yummy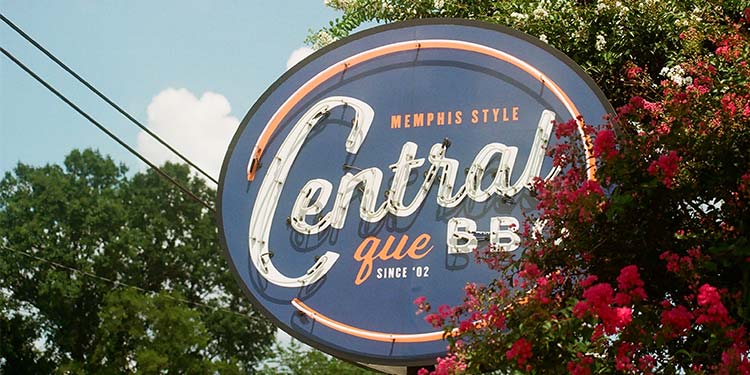 Location: 2249 Central Ave, Memphis
Opening hours: 11:00 am - 8:00 pm (Sat-Thurs), 12:30 am - 8:00 pm (Fri)
Entry rates: Not required
A trip to Memphis without trying out some scrumptious food that's a city original? Memphis is known for Barbeque, and what better way than dining at the most popular destination for a BBQ? 
Central BBQ is the place to be to know and taste the authentic flavor of the City. The outstanding smoked meat here will definitely win your heart.
With tons of options, a warm cozy atmosphere, and great services- it's a great family-friendly place to spend some quality time!
Autozone Park
get that shot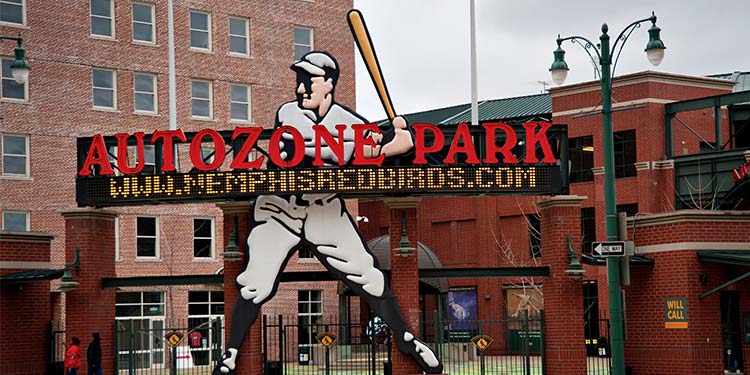 Location: 198 Union Avenue, Memphis
Opening hours: 9:00 am - 5:00 pm (Mon-Fri), Closed on Sat & Sun
Entry rates: Differs on Match
Baseball fans, are you ready for a night to remember? Look no further than Autozone Park, the ultimate destination for a fun-filled, unforgettable evening in Memphis.
The Minor League Baseball Stadium is home to the triple-A affiliate of Major League Baseball known as the Memphis Redbirds of the International League. and is easily accessible and surrounded by plenty of restaurants and bars for a pre-or post-game celebration.
Once inside the stadium, you'll be treated to a world-class baseball experience. The modern and sleek design, comfortable seating, and excellent views of the field will have you feeling like a true VIP.
Plus, the stadium's clean restrooms, a wide range of concession options, and well-stocked team store make it easy to enjoy the game without any distractions.
But it's not just about baseball. The lively music, enthusiastic crowds, and exciting giveaways create an electric atmosphere that will have you on the edge of your seat from the first pitch to the last.
Whether you're a die-hard baseball fan or just looking for a great night out with friends and family, Autozone Park is the perfect destination.
So what are you waiting for? Don't miss out on the opportunity to experience one of Memphis's most beloved attractions. Head to Autozone Park for an evening full of excitement, energy, and unforgettable memories. You won't regret it!
Memphis Music Hall of Fame
they talked so you can walk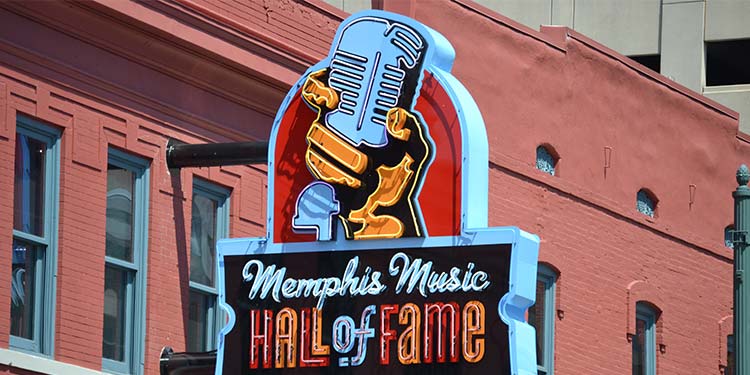 Location: 126 Beale Street, Memphis
Opening hours: 10:00 am - 5:00 pm (Wed-Sun), 
Entry rates: $8 (Adults), $6 (Ages 5-17)
Another fun, informative, and interactive musical location in the historical city of Rock & Roll and the Blues to educate yourself on the evolution of music.
Memphis Music Hall of Fame is an exhibition of major artists like Elvis Presley and Johnny Cash who started or improved their successful careers in music right here in the city.
The collection of artifacts, including their costumes, never-before-seen belongings, records, and rare videos of performances and interviews, has been preserved and displayed well. 
As the exhibit is small, it will take you less than 30 minutes to walk through it all, which makes it easy and worthwhile.  
Peabody Lobby
quack! there goes the duck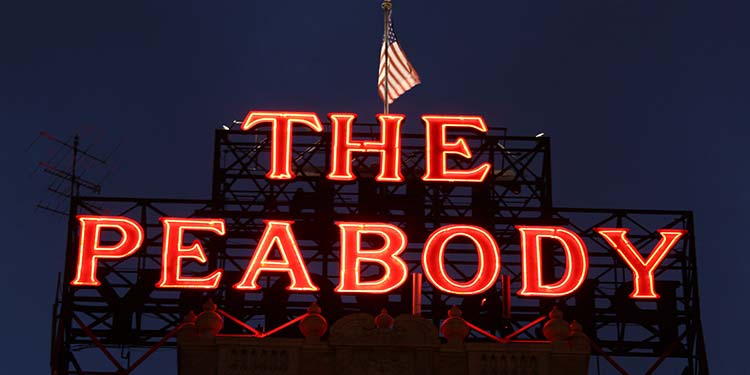 Location: 149 Union Avenue, Memphis 
Opening hours: 10:00 am - 12:00 am 
Entry rates: Not required
Built in 1869, Peabody Lobby is one of the historic hotels in the country. The luxury hotel is famous mainly for its five resident ducks who march every day through the lobby at 11 am and 5 pm.
The Italian Renaissance structure is a sight to see. It is a beautiful grand building with unique facilities and great services where many celebrities stay while visiting Memphis.
The bar is where the most happening parties are done. Open from 10 am till midnight, people enjoy drinks in the bar, which can rather be called a lounge as you can comfortably sit anywhere from the bar to the lobby!
Putt-Putt Golf & Games
save your energy for it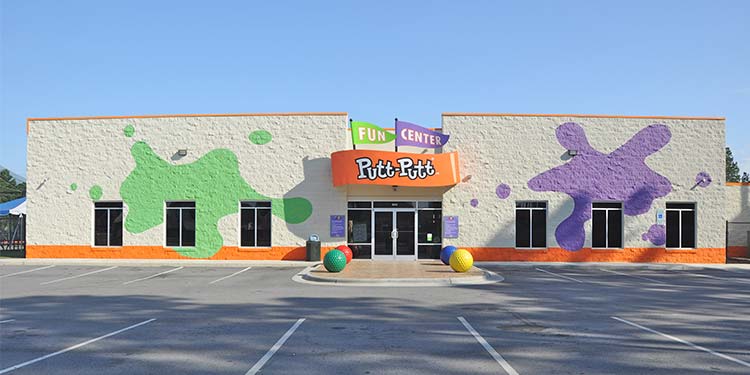 Location: 5484 Summer Ave, Memphis
Opening hours: 9:00 am - 10:00 pm (Mon-Thurs), 9:00 am - 11:00 pm (Fri), 8:00 am - 11:00 pm (Sat), 9:00 am - 10:00 pm (Sun)
Entry rates: Starts at $10 for One Attraction
A blast of fun, thrill, and laughter! Putt-Putt Golf and Games has the most amusing activities for you and your kids!
The family-friendly entertainment area has Mini-Golf, Arcade, Driving Range, Lasertron, Hologate, Battling Cages, and much more!
A great place to take your kids! Lots of attractions and reasonable prices and the best part is, you can stay as late as you want to!
Tom Lee Park
wander around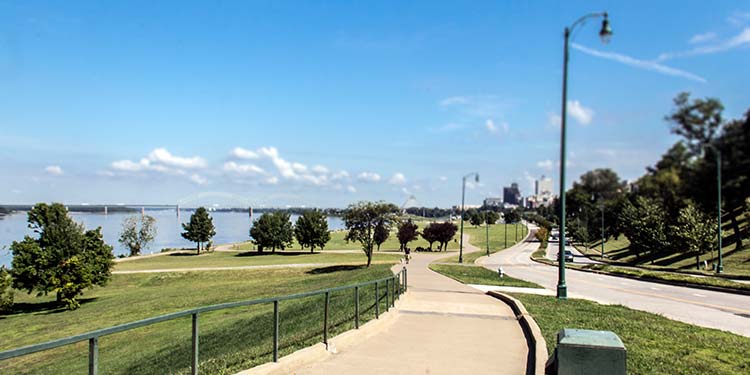 Location: 22 North Front Street, Suite 96O, Memphis
Opening hours: 6:00 am - 8:00 pm (Every Day)
Entry rates: N/A
Paralleled right next to the Mississippi River, Tom lee Park is a 30 acres big city park where most people like to start their mornings and end their day with the sunset.
It is a lovely park built for everyone. Kids have their area to play and run, people do morning exercises and jogging while some come to sit next to the riverside to find peace.
With a perfect panoramic Riverfront view, the park also makes a great place for people who want to stroll around or just relax in a calm environment.
Note: The park is currently under full-scale renovation. They have made the announcement of the park reopening this year, even better. 
Overton Square
catch the energy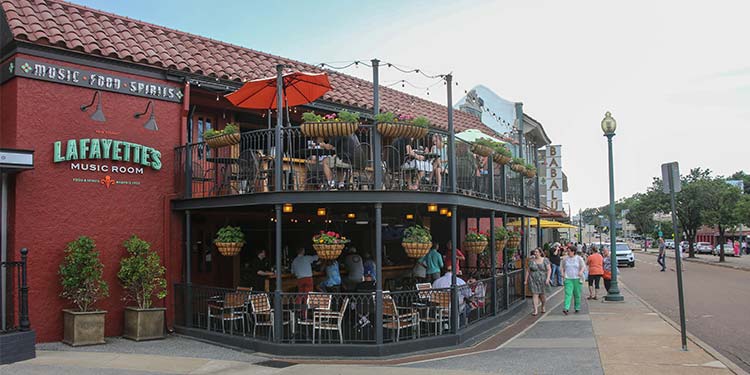 Location: 2101 Madison Ave, Memphis
Opening hours: Opens everyday from dusk till dawn 
Entry rates: Not required
Visit the neighborhood that might have everything and more than what you might be looking for! Overton Square is the place to find all your needs to have fun.
It is where all your trendy must-hangout spots are at. The lively streets of Overton are filled with live-performance venues, cinemas, popular eateries, and many more.
Discover many amazing outdoor and indoor places to chill with your friends and spend time with family, and gulp on all of that delicious-looking food.
A walk with your partner in this area filled with a lovely atmosphere and music in the air makes it a perfectly romantic way to spend time together.
Mud Island Park
not getting muddy!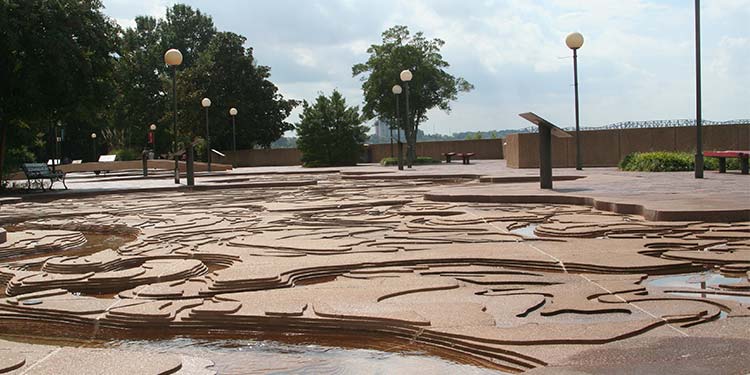 Location: Mud Island, Memphis
Opening hours: 6:00 am - 7:00 pm 
Entry rates: Not required
A small island surrounded by the Mississippi River, Mud Island Park is the place to spend a pleasant day with family and friends.
The park's well-known carved out of cement replicated version of the Mississippi river which is a must-see attraction.
You can spend your time hopping on some fun activities such as biking, kayaking, and paddle boarding. 
You can find restaurants, a museum, and an amphitheater to explore on the island. Or catch on a live performance which happens often here.
Earnestine and Hazel's
its spooky but its fun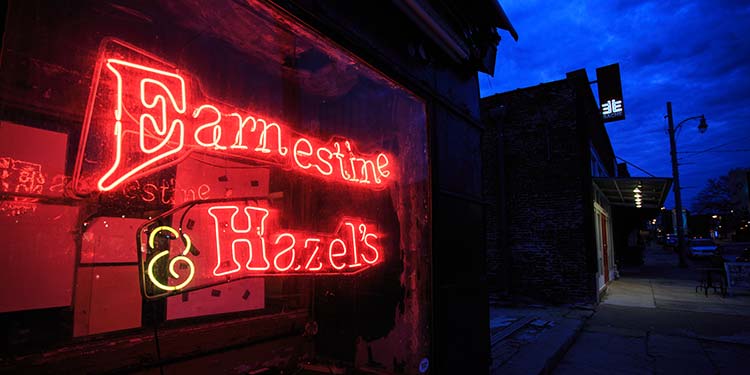 Location: 531 South Main Street, Memphis
Opening hours: 5:00 pm - 3:00 am (Wed- Sun), Closed on Mon & Tues
Entry rates: Not required
Go to Earnestine and Hazel's bar and grill to grab a drink and munch on their famous delicious burger and experience the thrilling atmosphere.
The bar is well-known for its creepy history and the lingering haunting stories it has. Many people go there just to feel the eerie vibe of the so-called haunted bar.
If you're into spooky, horror, and thrilling adventures, this place won't leave you disappointed! Other than that, you can look forward to great music, delicious food, and a memorable time!
Get Ready to Rock 'N' Roll!
Prepare yourself for a journey quite unforgettable. Memphis is the place to let your hair down, worry about nothing, and go with the flow.
On a serious note, many places here have core values to educate people and mostly the young generation, about the importance of historic major events that have structured our life today
Make sure you choose all the right places to make your trip worthwhile and avoid walking down random streets alone, especially at night- things can get wild sometimes!
Note: Keep in mind that information about travel can change quickly. To make sure your trip is fun and safe, we encourage you to double-check official websites and government/travel advisory sites for the latest information on travel restrictions, entry requirements, and safety measures.