For those who have an avid love for the great outdoors but also like to mingle with city dwellers, Oregon is just the place for you to live a happy and healthy life.
It is a beautiful and diverse State in the Pacific Northwest known for its towering mountain peaks, astonishing beaches, dense forest, and high desert. 
Some of the bigger cities, including Portland and Eugene, are essentially the center of wealth. 
But it offers a unique blend of culture, recreation, and natural beauty, making them popular for all ages and interests.
Other smaller towns and hidden gems in Oregon make it a haven for nature lovers as it provides an abundance of outdoor adventure into the wilderness.
And even though Oregon's income tax is one of the highest in the country, consumers dont have to pay sales tax, which makes it even cheaper for residents to settle in. 
So if you are looking to make a move, here are our top recommendations for the best places to live in Oregon. 
Best Places to Live in Oregon
Eugene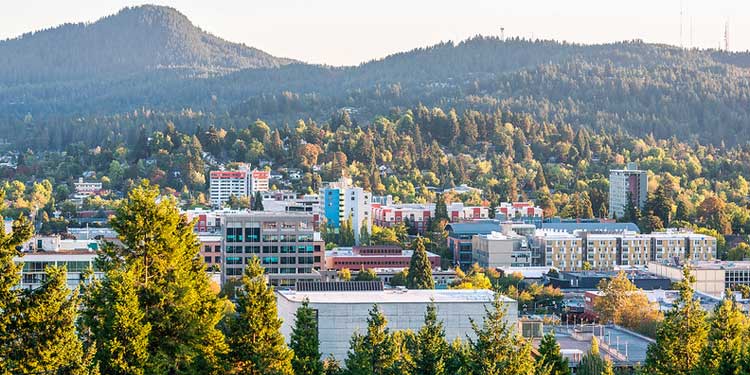 Population: 175,096 (2021)
County: Lane
Average Home Value: 480,000
Average Median Rent: 1,750 per month
Eugene is one of Oregon's healthiest places to live due to its natural beauty and outdoor recreational opportunity.
You can spend plenty of your days outside hiking, biking, and even going for a wine-tasting tour at the most scenic places like Willamette Valley.
It is also home to the renowned University of Oregon, which is known for its excellent primary and secondary education.
Not to forget its weather patterns that vary from 35 to 86 degrees Fahrenheit and are rarely below 25 or above 97 degrees Fahrenheit.
The summer spans shorter and dry, whereas winters are freezingly cold and wet. Springs and Falls have light rainfall for longer periods.
Check out the best things to do in Eugene, Oregon.
Portland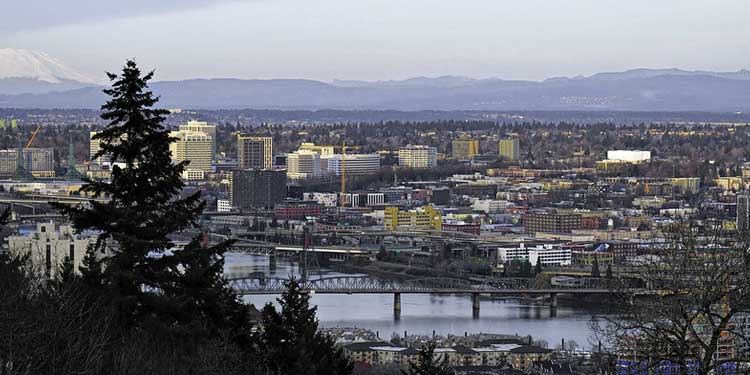 Population: 641,162 (2021)
County: Multnomah 
Average House Value: $560,000
Average Median Rent: $1,763 per month
As the largest city in Oregon, Portland is a wonderful city full of art and creativity.
The city is known for its vibrant culture, delicious food scene, thriving live music, and abundance of outdoor recreational activities.
It offers everything from downtown high-rise living to a close-knit neighborhood with a small community feel.
Its living expenses are higher than the national average due to housing costs, but let us not forget there is no sales tax.
One of the best things about Portland is that it truly represents all four seasons with a mild temperature year-round.
You can also find yourself with trendy craft breweries, food carts, bike rides, and exciting wineries tours.
Check out the best things to do in Portand, Oregon.
Medford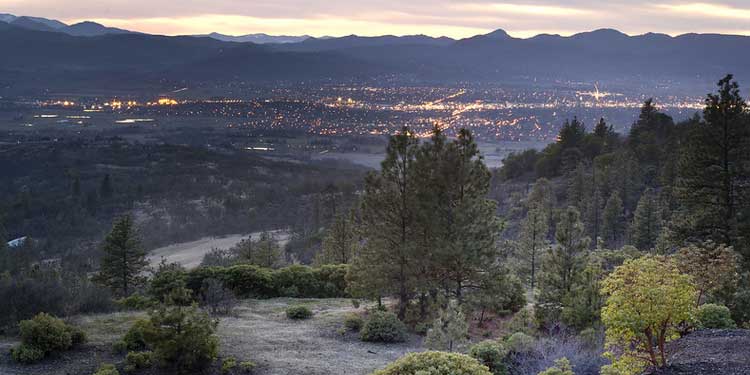 Population: 86,367 (2021)
County: Jackson
Average House Value: $449,000
Average Median Rent: Range from $1000 - $2100 per month
Located in southern Oregon at the heart of Rogue Valley, Medford is a growing mid-sized city with a strong economy and friendly community.
It is one of the largest cities in the region, which provides residents with a lower cost of living in comparison to other bigger and west coast cities.
Downtown boasts an array of historic homes, eclectic shops, brewpubs, world-class cuisines, and endless entertainment venues.
Medford is also in the heart of southern Oregon's wine Country, where you can go for a delicious sip of pinot noirs, Syrah, Viognier, and many more. 
As for outdoor lovers, there are many natural beauties of Medford that await a perfect discovery.
The nearby Siskiyou Mountains provide many miles of hiking and biking adventure, while the Rogue River makes it best for fishing and rafting opportunities.
Check out the best things to do in Medford, Oregon.
Ashland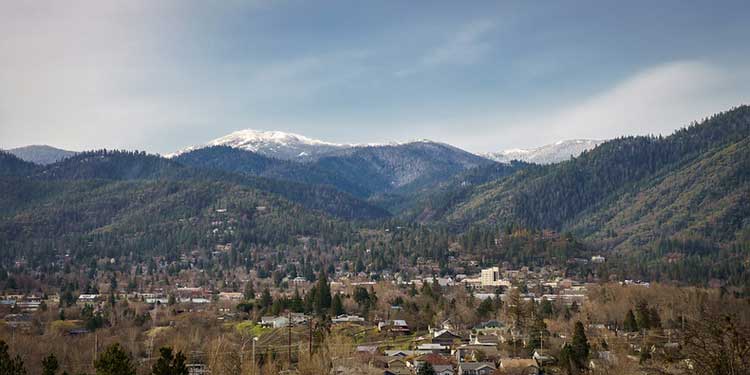 Population: 21,607 (2021)
County: Jackson
Average House Value: $554,434
Average Median Rent: $2,195 per month
Ashland is a small town in the southwestern part of the State known for its thriving art scene and renowned Oregon Shakespeare Festival.
Every season, the city is brimming with outdoor recreational opportunities that allow you to explore the natural beauty of Ashland.
Hiking and skiing adventures at Mount Ashland are ideal for the winter, while world-class fishing, watersports activities, and wine tours in the Rogue Valley are great for the spring and summer.
It has mild weather, access to the great outdoors, a charming downtown, and is very pedestrian friendly. You will have everything for a healthy and retired life.
Check out the best things to do in Ashland, Oregon.
Florence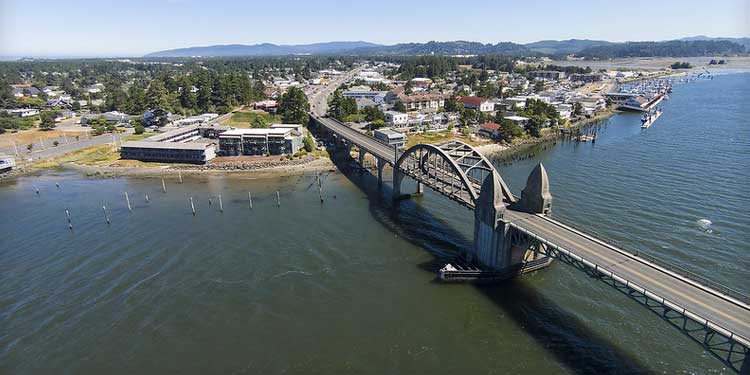 Population: 9,475 (2021)
County: Lane
Average House Value: $424,720
Average Median Rent: $1,495 per month
It's hard to choose between Oregon's many wonderful seaside cities. But when it comes to livability, Florence is a great option.
Located along the Pacific Coast Scenic Byway, this city has a cooler climate and offers a myriad of recreational opportunities.
Florence has something to offer everyone, from an epic safari adventure on sand dunes to exploring its miles of shorelines.
The historic Old Town is a central attraction for every visitor and locals alike for shopping and dining.
Check out the best things to do in Florence, Oregon.
Bend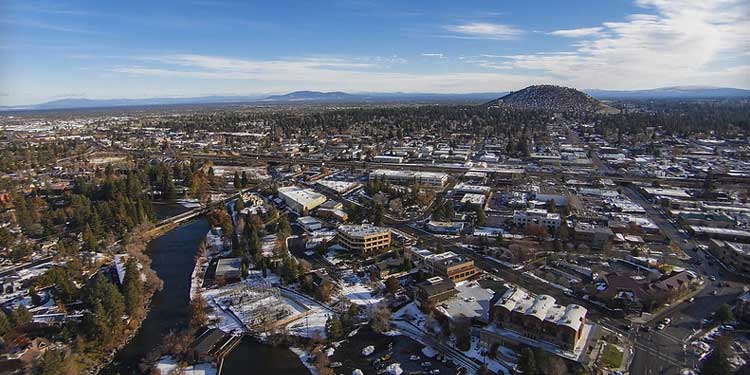 Population: 102,059 (2021)
County: Deschutes
Average House Value: $727,440
Average Median Rent: $1,781 per month
Bend is a gorgeous little mountain town in central Oregon along the Deschutes River that offers a little bit of everything.
It is home to the world's last Blockbuster Video and the Pacific Northwest's most breathtaking natural wonders.
In fact a nature lover's paradise, with many of its beautiful rivers, mountains, lakes, and forests providing exciting outdoor adventure. 
So, whether you're an adventurer exploring the high desert and mountains woods, or a city slicker looking for places to shop and dine, Bend is the ideal place to stay for a lifelong period.
Check out the best things to do in Bend, Oregon.
Corvallis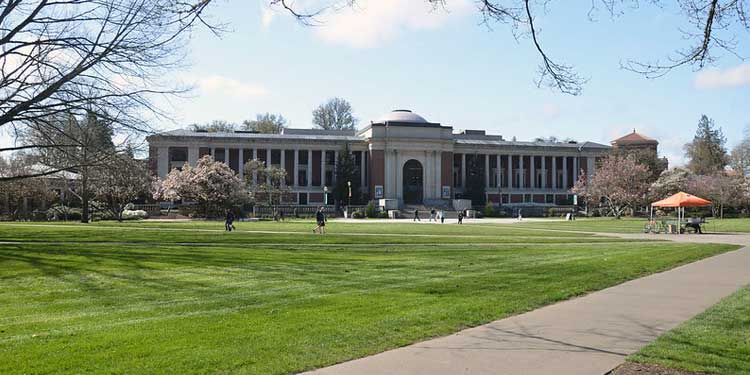 Population: 59,864 (2021)
County: Benton
Average House Value: $537,254
Average Median Rent: $1,773 per month
If you are an outdoor enthusiast who loves aesthetic places and festivals, Corvallis is an excellent city that is at the heart of everything in Oregon's Willamette Valley.
It is home to Oregon State University, which facilitates exceptional higher education and 200 undergraduate degree programs. 
And with a lively downtown, inviting locals, lush green hills, and Oregon's coastal mountain range, Corvallis is consistently ranked as one of the best cities to call home.
Not to forget the local wineries showcasing the Valley's famous Pinot Noir, breweries, and distilleries, offering unique craft beverage experiences.
It also has easy access to nearly 60 miles of hiking and biking trails from the downtown area.
Check out the best things to do in Corvallis, Oregon.
Sisters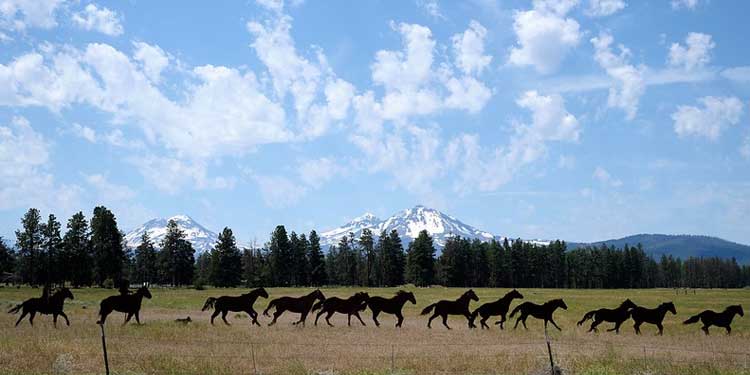 Population: 3,081 (2021)
County: Deschutes
Average House value: $801,918
Average Median Rent: Range from $1,000 - $2000 per month
Sisters is a picturesque small town in central Oregon surrounded by beautiful landscapes offering a stunning backdrop for nature lovers.
The city is renowned for its pleasant and mild climate year-round. Summers are hot and dry, whereas winters have a fair amount of snow and chilly nights throughout the year.
Depending on the seasons, you will discover many hiking, biking, and skiing adventures around every corner of this mountain region.
Check out the best things to do in Sisters, Oregon.
Salem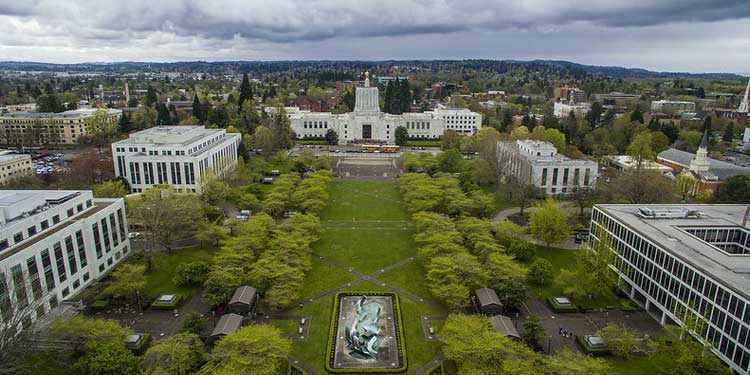 Population: 177,723 (2021)
County: Marion & Polk
Average Home Value: $423,498
Average Median Rent: $1,417
If you are looking for a perfect place to settle in with your family, consider Salem as a home for a lifetime.
As the capital city of Oregon, Salem has a strong public school system, top Universities, and varieties of cultural and recreational activities.
The city is located near the Willamette National Forest, which offers an abundance of opportunities for hiking, biking, and camping adventure.
You can also be part of its renowned Salem Art Fair and Festival. It is an annual event that showcases local artists and musicians.
Check out the best things to do in Salem, Oregon.
Start Looking For The Best Place To Live In Oregon
Finally, your expectations or preferences for weather and biome rely much on where you intend to go because Oregon has an unusually diverse topography and climate.
The deserts in Oregon's eastern regions may have you believing you are in New Mexico, while the West Coast's rainforests will have you wondering where the sun is.
But in general, Oregon has summer highs in the 80s and winter lows in the high 30.
Although the beaches may not be as warm or as sandy as those in Florida, they are all open to the public for free.
Come whenever you like! And if all that activity wears you out, you can unwind by visiting one of the States 908 wineries.
Good luck!
Note: All the average house values and rentals information are taken from the official websites of the United States Government. However, keep in mind that this information can vary depending on the type of neighborhood and property you are living in.