Florence is a small charming Central Oregon Coast town that makes a great destination for a coastal vacation.
From going on an epic safari adventure on sand dunes to exploring its miles of beaches, Florence has something to offer everyone.
The historic Old Town is a central attraction for every visitor and locals alike for lodging, shopping, and food hunting.
Not to forget the Siuslaw River, which runs past the city of Florence and then flows for 4 miles to the Pacific Ocean.
It is perfect for excellent seasonal crabbing, fishing, and even kayaking on the miles down the river.
Theres more! For you to get started, we have set a list of some of the best things to do in Florence, Oregon, to make a memorable trip.
Things to do in Florence, Oregon
Explore the Sea Lions Cave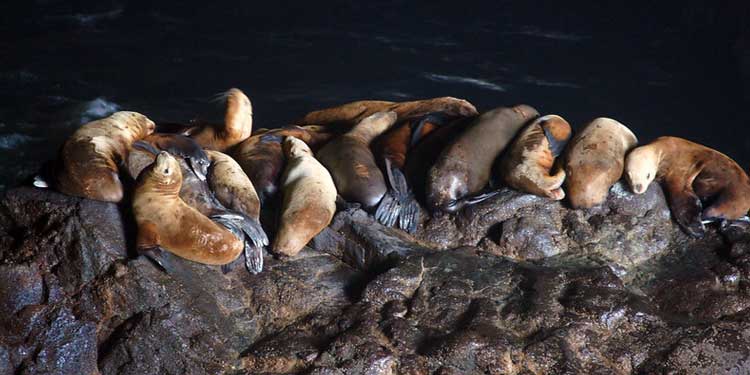 Address: 91560 Highway. 101 North. Florence, Oregon 97439
Opening hours: open daily from 9:00 am - 5:00 pm
Costs: tickets are $16 for adults, $15 for seniors, $10 for children (5 - 12), and children four and under get in for free

Sea Lions Cave is the largest sea cave in the United States, popular for viewing Stellar Sea Lions and their natural habitat.
It is a privately owned wildlife refuge and bird sanctuary that also offers visitors exciting spelunking inside the cave.
You can take a self-guided tour as the cave provides additional information boards about Sea Lions and the history of the cave.
Tip: Bring Binoculars for a close-up view.
Heceta Head Lighthouse State Scenic Viewpoint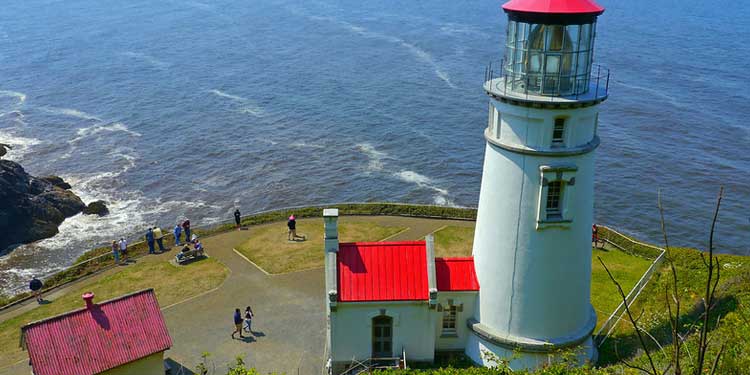 Address: 725 Summer Street, Florence, Oregon 97439, United States
Opening hours: open daily from 8:00 am - 7:00 pm
Costs: daily passes are $5 per day/vehicle
One of the most scenic viewpoints along the Oregon Coast stands atop the 1,000-foot-high Heceta Head Lighthouse.
Its automated beacon, seen from many miles away, is considered the brightest light on the Oregon coast.
A half-mile hiking route leads up to the lighthouse and viewpoint from the parking lot.
It's a great way to stretch your legs while spotting wildlife and taking in breathtaking ocean views.
You may also make an overnight trip to the famous Heceta Head Lighthouse, which has a historic bed and breakfast for romantic and adventurous travelers.
Tip: During the winter and spring migrations, the viewpoint is also one of the best on the coast for viewing whales.
Stroll Around the Historic Old Town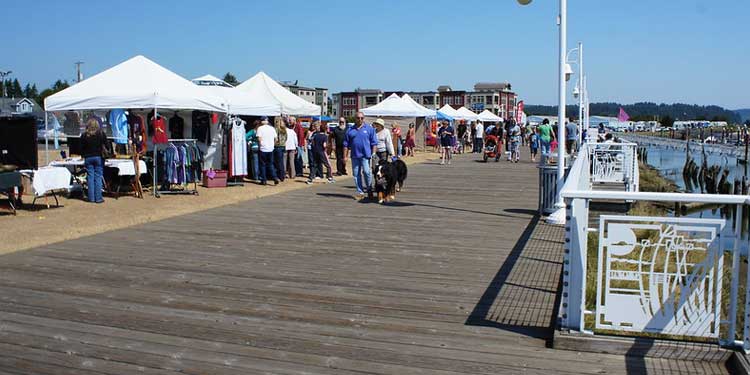 Address: Florence, Oregon 97439, United States
Located along the Siuslaw River, a stop at the Historic Old Town offers a great way to spend an entire day with the whole family.
From shopping and dining around Bay Street to spending several hours browsing the local museums and parks, there is something for everyone to enjoy.
Getting around the Old Town is best enjoyed by walking, but for more convenience, the Rhody Express provides public transportation on weekdays around town.
Explore the Florence, Oregon Beaches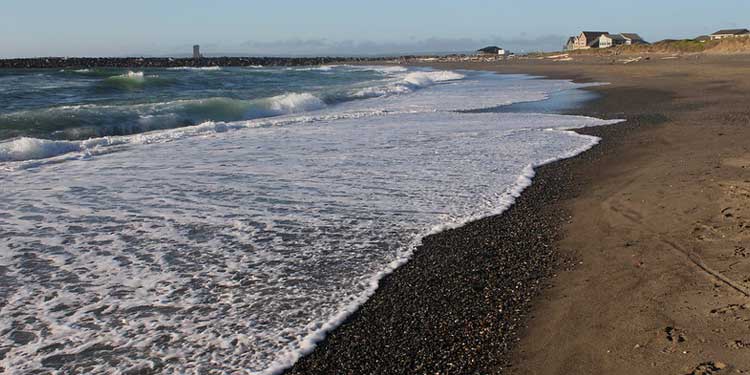 Traveling to the Oregon Coast means you also have plenty of opportunities to visit the best beaches around Florence that are easily accessible.
Heceta Beach is a dog-friendly beach great for wildlife viewing, flying kites, horse riding, and miles of shoreline to run and play around. Check direction
South Jetty Beach is a spectacular area for walking around the miles of sand dunes. Popular activities include OHV riding, beachcombing, fishing, surfing, and more. Check direction
Bob Creek Wayside is best visited on low tide when visitors get to find tide pools and other sea creatures, including brightly colored starfish and sea anemones. Check direction
Go on a Sand Dunes Safari Tour at the Sandland Adventures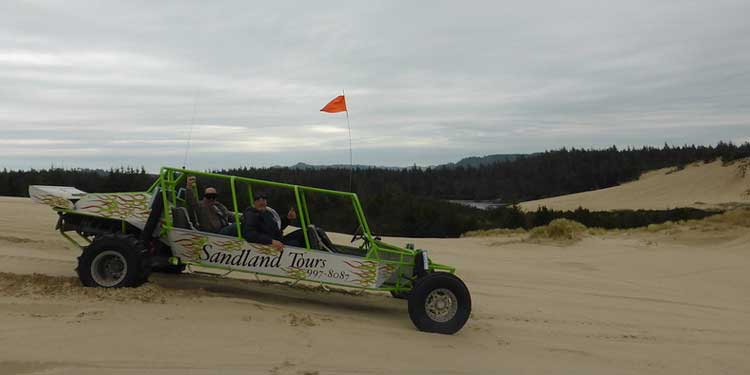 Address: 85366 US-101, Florence, OR 97439, United States
Opening hours: opens 5 days a week from 10:00 am - 5:00 pm (Tuesday - Saturday) (might vary on events and seasons)
Costs: varies from tour rides
Sandland Adventure is a place where wind-sculpted sand dunes rise 500 feet above sea level and offers numerous recreational opportunities for everyone.
It provides exhilarating dune rides on its sand rails and more relaxed tours on the giant buggy.
More fun? Go Splash around the bumper boats, test your driving skills at the Go Karts, play miniature golf, or take a scenic view train ride.
It is perfect for the entire family and larger groups to spend a whole day full of adventure and fun activities.
Go Hiking at the Hobbit Trail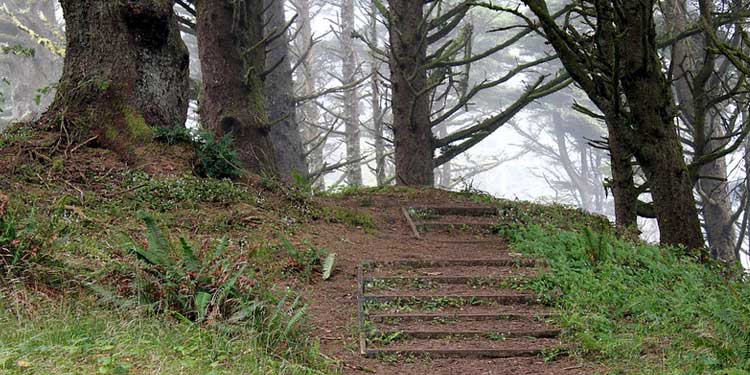 Address: Oregon Coast 101 Highway, Florence, Oregon 97439, United States
Difficulty level: Easy
This short one and half mile hike is just off the Oregon coast near Florence from Hobbit Beach to Heceta Head.
It has a well-maintained trail with a lot of exposed roots, several big steps, and a considerable amount of uphill and downhill movement.
The entire path will take you through lush forests with the brimming lights of the sun, giving you the feeling of traveling through an enchanting forest right out of a fairytale.
It is no surprise why it was named the Hobbit Trail. So miss this opportunity while you are here!
Tip: wear comfortable hiking shoes and carry plenty of water.
Hike and Scenic View from the Cape Perpetua Scenic Area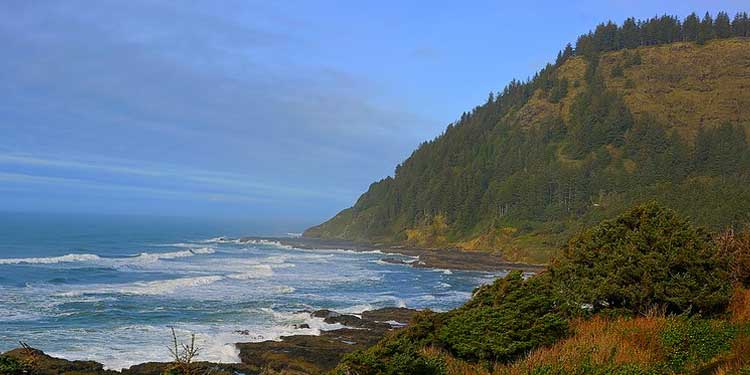 Address: Yachats, Oregon 97498, United States
Opening hours: open 24 hours
Costs: $5 for a day-use fee
The top of the Cape Perpetua Scenic Area is one of the best spots to witness soothing sunset and ocean panoramic views.
It rises 800 feet above the Pacific Ocean and is the highest point along the Oregon Coast that may be reached by car or hiking.
But if you are like me, I'd recommend going for a hike for an exciting adventure that awaits the best of the nature trail.
There are many hiking trails to reach this scenic area, one of which includes the famous Captain Cook's Well and Thor's Well.
Tip: Throughout the year, ranger-led activities and guided hikes are provided, including whale watch events in the winter and spring.
See the Carnivorous Floras at the Darlingtonia State Natural Site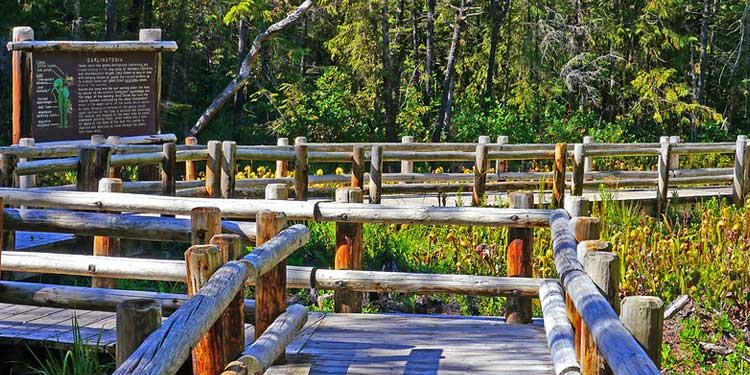 Address:  5400 Mercer Lake Road, Florence, Oregon 97439, United States
Opening hours: open 24 hours
Costs: free entry
Darlingtonia State Natural Site is the only state park on the Oregon Coast dedicated to preserving a single plant species.
It is now famous for preserving Cobra Lily plants (Carnivorous Plants), which are the only pitcher plant family members in Oregon.
Take a self-guided tour and stroll around the boardwalk to learn everything about these rare plants, as it provides several accessible information boards.
Not to mention the nearby scenery that offers a stunning lush assortment of vegetation from rhododendron to cedar, coastal pines, and spruce.
Tip: Pack a lunchbox as it has a small family-sized picnic area.
Fishing and Kayaking at the Suislaw River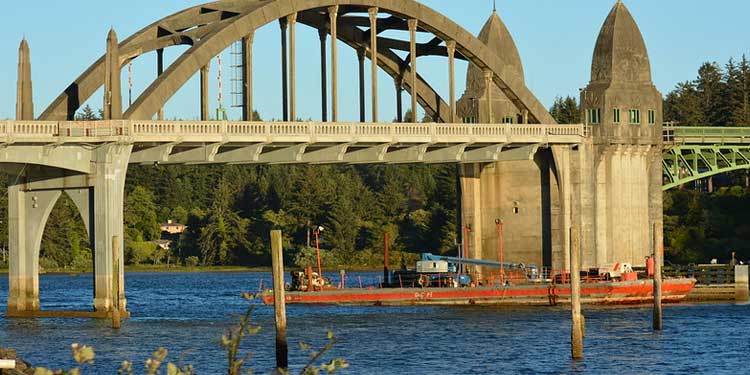 Address: 97439 US-101, Florence, Oregon 97439, United States
The Siuslaw Water Trail offers nearly 30 miles of kayaking and paddling opportunities in the Siuslaw River all the way to Florence.
It is also a hotspot area for fishing rainbow trout and steelhead and encountering friendly Seals along the way.
While you're on your way, stop at the historic Suislaw River Bridge to observe its distinctive architecture and beauty. This is ideal for a photo opportunity!
It is also a wonderful stop for grabbing a quick meal and catching up on some wildlife as you view the river.
Highly recommended if you are a thrill seeker!
Visit the Exploding Whale Memorial Park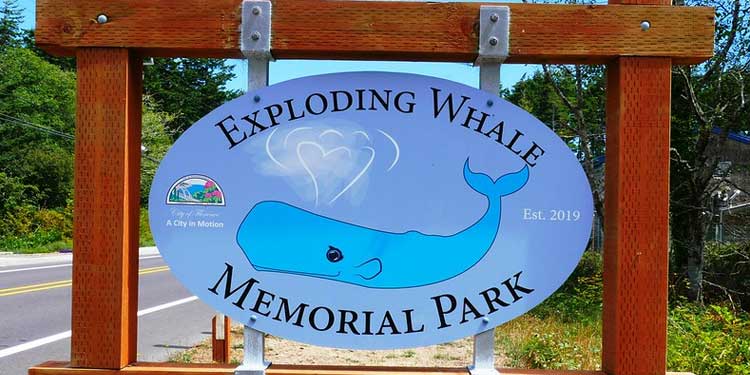 Address: 612 Rhododendron Drive, Florence, Oregon 97439, United States
Opening hours: 6:30 am - 8:30 pm (might vary on events)
Costs: Free entry
This historical park is dedicated to the exploding whale incident that took place on the Oregon Coast in the 70s.
Today, it has been one of the go-to spots for watching the sunset, fishing, picnicking, and viewing the sand dunes on the south side of the river.
An interesting fact about this place is that every November 12, most locals gather with candles and flowers around the park for the whale memorial.
These lovely evenings always end with a wine toast and music on the beach to the exploding whale.
Tip: If you are adventuring around the Suislaw River, it also provides access to the Siuslaw River in the Historic Old Town of Florence.
Start Planning Your Trip to Florence, Oregon
Finally, remember that getting around in Florence is best enjoyed by walking.
But sometimes RV and car rentals can sure come in handy while you are traveling far from the main street.
And, when you search for the greatest coastal vacation in Oregon, our top picks will be sure to make your trip worthwhile.
Good luck!
Note: Keep in mind that information about travel can change quickly. To make sure your trip is fun and safe, we encourage you to double-check official websites and government/travel advisory sites for the latest information on travel restrictions, entry requirements, and safety measures.