Eugene is the metropolitan center at the head of Willamette valley, 105 km squared in size with 176,464 people. Eugene is a hub for peak athleticism, outdoor events, and a cultural nexus.
You have plenty of museums to visit, culture centers to watch shows in, trails to explore the outdoors, and exquisite wineries to quench your thirst.
Weather
The summers in Eugene are short and dry but clear. The winters, however, are very cold and wet. The average temperature ranges from 35 to 86 degrees Fahrenheit.
We recommend visiting in July to Late August.
Flights And Transportation
We recommend Eugene Airport that is 7 miles northwest of Eugene.
Bus Transits
It costs around $1 to $3.5. These transits also have an electronic fare payment system called umo mobility for your ease. You can get tickets at vending machines at Emx stations.
Car Rental
There are many third-party car rentals present in Eugene. Finding a car is not hard. We recommend checking online prices before purchasing as we have discovered different online sites that list the same vehicles at different prices. The fees range from $20 to $100 per day.
Zip car in Eugene
You can rent cars by the hour or day. The prices range from $8 to $80. Zip car cover gas, insurance, parking, and maintenance for you.
Where to Stay in Eugene?
There are plenty of luxury, boutique hotels, and mid-tier hotels in Eugene. You won't have issues with accommodations. The prices range from around $60 to $350.
Activities to do in Eugene Oregon
Raptors at Cascades Raptor Center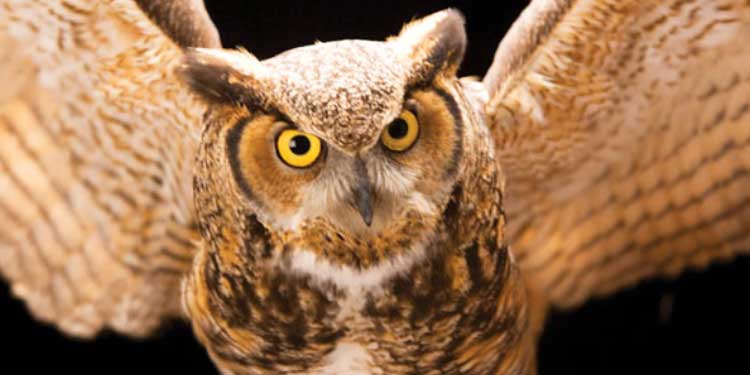 Opening time: 10 AM to 4 PM (Tuesday to Sunday)
This nature center is open to the public all year round, with 40 resident education raptors native to the pacific northwest. There are different educational programs provided.
If you plan on specific programs, you can take a self-guided tour once the specific program finishes. Please note parking and turnaround on-site are limited.
Standard on-site program
Duration: 30 min tour with one resident raptor and trainer
Maximum size of group: 35
Range of Price: $9 to $12 (according to your age)
Extended On-site program
Duration: 45 minutes with three birds accompanied by trainers
Range of Price: $10 to $13
Guided Tours
Personal tour: Guided tours allow you to receive a private excursion by professional members of the cascade's raptor center. This tour focuses on the personalities and stories of these raptors. You get to meet one of them out of their enclosure.

Time Duration: 60 minutes
Warning: Contact with the birds is not allowed

Ultimate Raptor experience: This experience is perfect for raptor enthusiasts. You get to shadow a trainer on raptor care and training. You will also meet at least two raptors out of their enclosure.

Time duration: This tour may vary with raptor care and training.
Warning: Contact with birds isn't allowed.
Mckenzie River National Recreation trail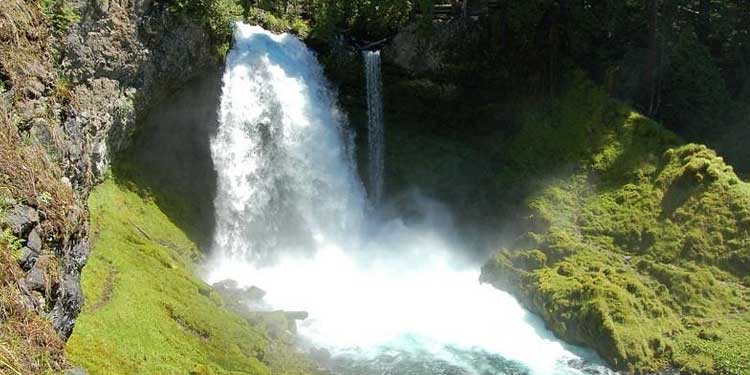 One of the most famous Eugene hiking trails, the Mckenzie River trail, is 26.5 miles long. This year-round is best for day hiking, snowshoeing, and trail running. If the distance is too much for you, You can access 11 trailheads from Highway 126.
The trail features lava beds, Clear lake, Sahalie and Koosah Falls, Tamolich blue pool, reservoirs, waterfalls, creeks, and dense forests. Please note that this trial isn't for beginners. Pick one of the shorter trailheads among the 11 alternatives if you have doubts.
Motorized vehicles and stock are also prohibited on the trail. Camping is restricted to developed campgrounds. Please check these allowed sites before visiting.
Oregon Dunes National Recreation Area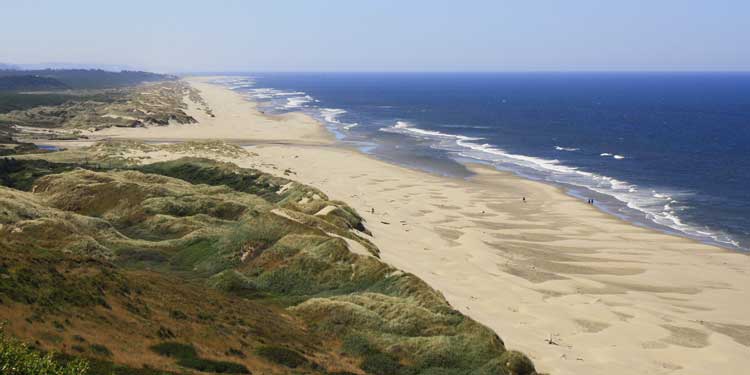 This recreation area is one of the largest expanses of coastal dunes globally. This 31500-acre portion of Siuslaw National forest features Beaches, Dunes, Hiking, bicycling trails, camping grounds, picnic areas, and a calm place to do some fishing. It's a 1.5-hour drive from Eugene. There is also a visitor center located in the midpoint of the dunes with exhibits, bookstores, etc.
Mount Pisgah Arboretum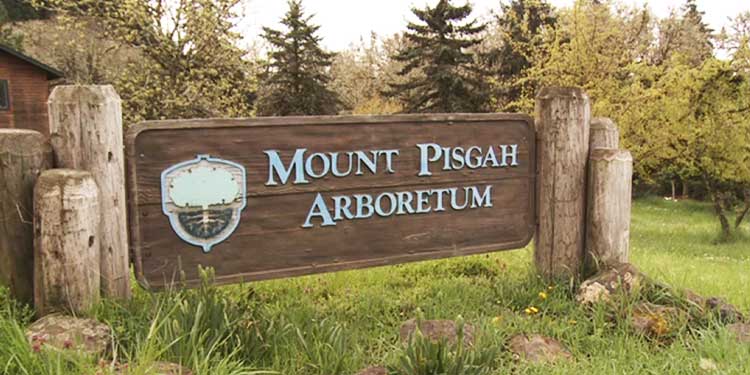 This nonprofit botanical garden within the Howard Buford Recreation Area is a great stop for engaging with nature through interactive learning and stewardship.
Please note a pass will be required for parking, which costs around $4 to $5, which can be purchased at the vending machine next to mount Pisgah summit trailhead above the parking lot on the entrance road. You can also buy an online pass before visiting.
The arboretum has over 7 miles of trails for you to explore. You can plan short loops in these trails ranging from .75 miles to 3.9 miles. You can check out the Trail maps and decide for yourself.
Skinner Butte Park
One of the oldest parks in Eugene, Skinner Butte Park, is blessed with natural beauty, which seems appropriate as this is the birthstone of Eugene, Oregon.
This 100 acre is great for hiking and biking. You can get to the top of the park to get a stunning view of around 1 mile. There is also a paved road to drive if you are not in the mood. Other features include:
Shelton McMurphey Johnson house

This house is a local landmark that expands upon local history. Many tours and events are conducted here, available with a purchase of a ticket.
Climbing columns
An abandoned quarry turned into a rock climbing area with 45-foot high basalt columns. Please note the climbing hardware; Eugene does not maintain bolts, so safety depends on you.
Owen Rose Garden
This rose garden features the Oregon heritage cherry tree, open areas, walkways, gazebos, benches, and an impressive collection of heirloom roses.
The entrance is completely free. A great place for just getting fresh air, relax or have a spot of picnic
Hendricks Park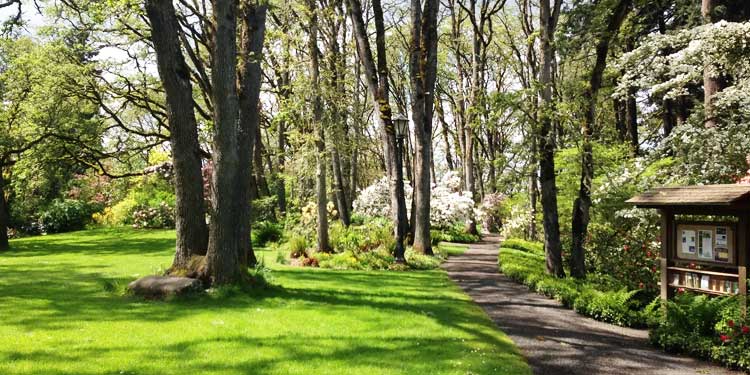 The oldest park in Eugene with 80 acres of natural space features a rhododendron garden, douglas fir trees, ferns, trilliums, and irises.
Another relaxing destination to just let your hair down and enjoy nature.
Alton Baker Park
Alton Baker Park offers 400 acres of forests, plains, and trails. It is one of the best places for picnics. On top of that, the park boasts of a canoe canal, BMX tracks, and golf courses.
Hayward Field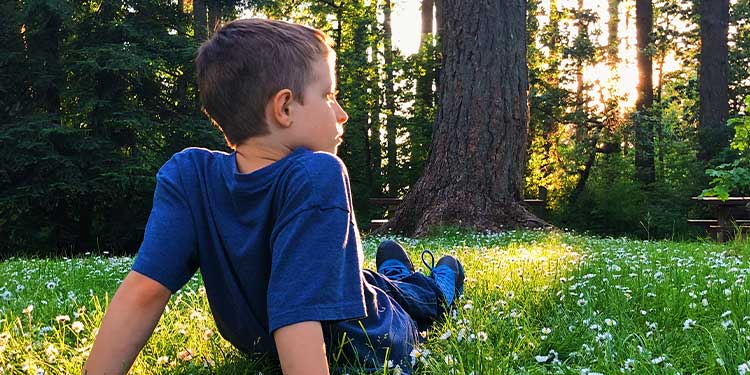 A world-class track and field facility located in Eugene hosts many track competitions. You can visit by purchasing tickets. You can also view its legacy by visiting Hayward hall.
It opens from Tuesday to Thursday from 10 AM to 4 PM, and from 10 AM to 6 PM on Fridays.
This hall displays a museum for major sports programs and exhibits its athletes of past and present.
Autzen Stadium
This stadium is ranked in the top 10 venues to watch a college football game. It can host up to 54000 guests. We recommend catching the game here if you are ever in Eugene, Oregon.
You can check the play tie-up on the official website and purchase tickets.
Museum of Natural and Cultural History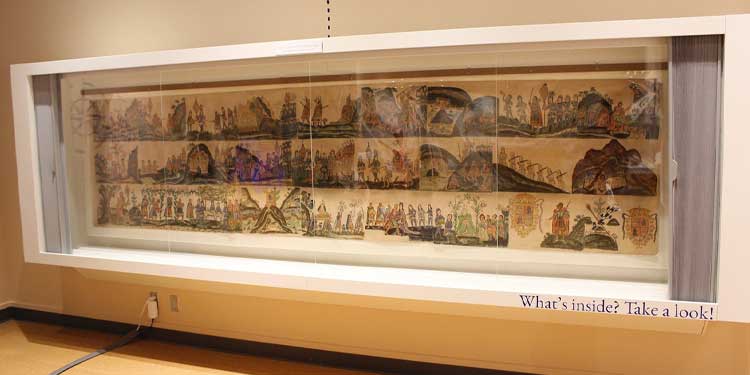 A dab of culture for your visit, this history center showcases many natural and cultural items. The cost of visiting this history center ranges from free to $12.
Opening time: 10 AM to 5 PM (Sundays to Wednesdays)
10 AM to 8 PM (Thursdays)
It showcases the following things:
Archaeological and ethnographic items
Fossils
Geological specimens
Articles relating to Oregon folklife
Zoological and zooarchaeological collections from cultural sites
Jordan Schnitzer Museum of Art
Opening hours: 11 AM to 8 PM ( Wednesday)
11 AM to 5 PM (Sunday to Thursday)
The University of Oregon's art museum hosts Chinese, Japanese, Korean, and American art. The cost of admittance ranges from free to $5.
You can purchase the tickets at the door. There is also a museum store present at the premises to buy souvenirs.
Maude Kerns Art Center
The Maude Kerns art center is definitely for you if you are into paintings. It hosts many painting exhibits and is always bringing up new ones. Every year the center carefully curates a new exhibition for you to see.
Visit the art center to see what it has in stock for 2022. The gallery admission ranges from $3 to $5. Check the online exhibit schedules to know what you are being offered.
Lane County History Museum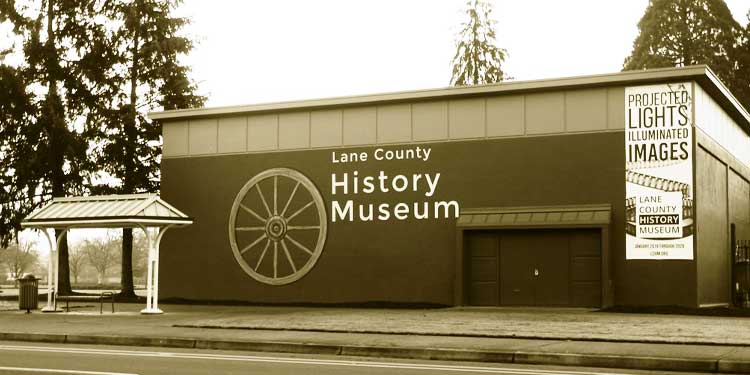 This Museum is committed to showcasing multiple high-quality exhibits per year. They oblige themselves to new exhibitions every year and have long-term displays.
The Museum features portraits, lane county clerk's building, lane county jail Bar, vehicle collections, blacksmith forges from the 20th century, and many more. Lane county history museum doesn't disappoint if you are into historical artifacts.
Oregon Air and Space Museum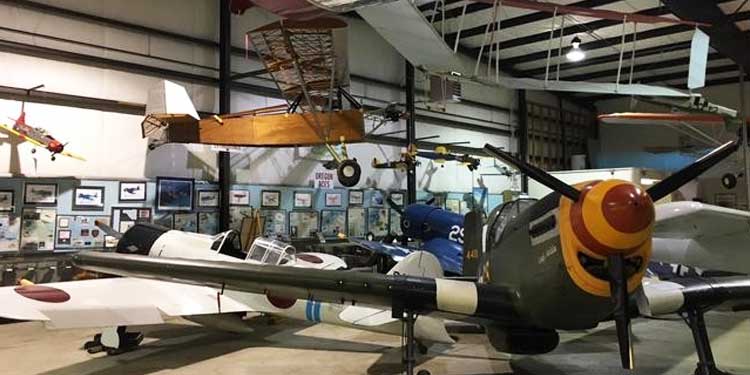 Oregon Air and Space Museum dedicates itself to acquiring and displaying various aircraft and artifacts regarding the history of aviation, space technology, and education. The Price of admittance at this establishment ranges from Free to $10.
Expect a variety of vintage aircraft, model exhibits, commercial airline displays, vintage engines. The establishment also has an aviation gift shop perfect for enthusiasts and even aviation books.
Eugene Science Center
If you have kids then, the Eugene science center is a great place to spark children's curiosity in science. The cost of getting in ranges from $4 to $6. It has the following features:
The science center houses a planetarium that provides virtual adventures through time and space.
A discovery room filled with fossils, skeletons, minerals, and Meteorites
A featured exhibit allows visitors tools to detect our sun from 10000 stars, create maps of venus, and design spacecraft.
The science center also has a museum store for science-themed toys and gifts.
Hult Centre for Good time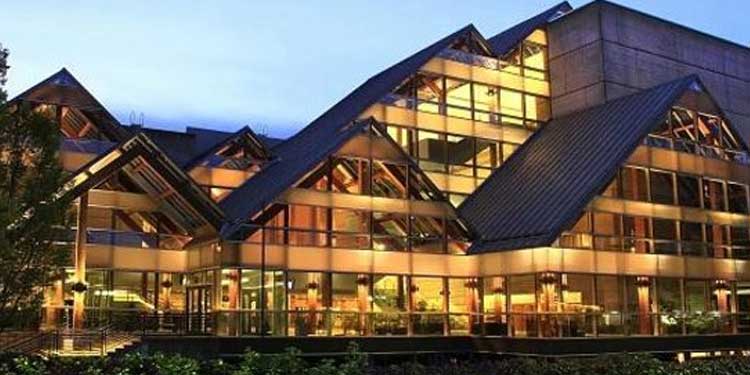 Shows at Hult center are a must-stop. This center for performing arts has concert halls, theatres, and studios that host many events such as music concerts, plays, comedy shows, stand-up specials, and ballets.
You can purchase tickets to any one of these or plan your trip according to these events. Parking fees are in effect, which you can pay then and there. You can also purchase these passes online ahead of time.
Cuthbert Amphitheater
This beautiful concert venue offers live music outdoors with exquisite sound, beer gardens, and food stalls. You best catch a show from the best touring bands in the country. You can check out their schedule online and purchase tickets.
Drinks And Winery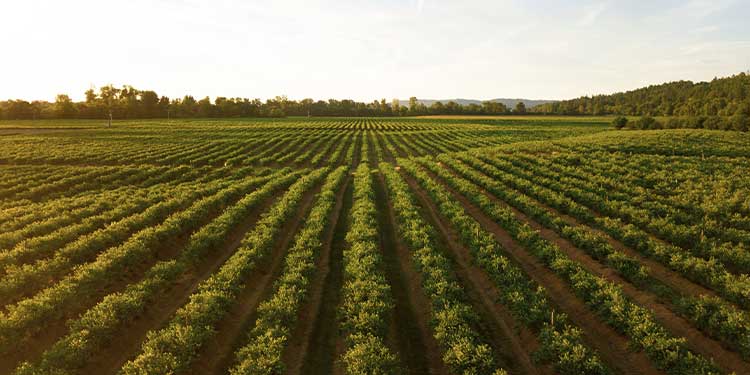 Sweet Cheeks Winery
We wholeheartedly recommend this winery for a tasting. It offers many visiting experiences with reservation programs costing over $40 to $90. Expect Pinot Noirs with Red, rose, and white Varietals.
Willamette Valley Vineyards
It is located at 8800 Enchanted Way SE. Turner, Oregon, this winery houses Pinot Noirs, Bernau Block Pinot Noir, 2017 Bernau Estate Blane de Blancs, and many more. Its only an hour drive from eugene.
Fairs & Markets
Lane County Fair
If you plan to visit Eugene in July then, the lane county fair is a must for a good time. There are concerts, carnivals, and a bunch of food stalls to indulge yourself in.
Oregon County Fair
Oregon County fair is an independent nonprofit celebration of arts. If you are a food connoisseur, this county fair has offered more than 80 food booths from around the world in its past editions. You can also buy hand-crafted goods by over 300 artisans; no doubt this year will offer similar iterations. Other features include aerial acts, poetry slams, and musical bands.
This fair is done in July. This fair is not located in Eugene, but a short 20-25 min drive from Eugene will let you experience this hub of art.
Eugene Saturday Market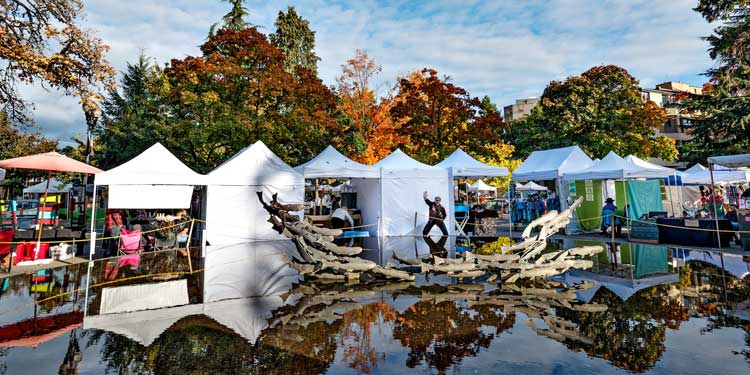 The Eugene Saturday Market is a nonprofit market with no imported or second-hand goods. It ensures a direct relationship between buyer and maker. Expect paintings, basketry, beadworks, Tie Dyed clothing, hand-printed, painted clothes, seasonal flower arrangements, food booths, herbal products, jewelry, leather, metal products. We guarantee there is something here for everybody. The aesthetics here are also very pleasing.
We recommend taking a day to 30E Broadway suite 124 Eugene to explore products with human efforts etched into them.
Fifth Street Public Market
Eugene's premier buying destination, the Fifth Street public market, features local stores, restaurants, tasting rooms, eateries, boutique hotels, and many more.
The unique selling point of this market is that there are always events taking place like light shows, live music, and tasting programs. Check out their ever-changing events and take a day to enjoy the market.
Places to Visit for Food Connoisseurs
Sabai Cafe and Bar
Sabai specializes in Thai food. Previous visitors of this restaurant have suggested the salmon Panang curry, fish, and their signature pad thai. Customers have had a positive review for this place as the food is fresh, and the portions are big and fulfilling.
Sweet waters
Sweet water features tomato basil soup, grilled cheese sandwiches, spicy chicken wrap, fried chicken legs, salmon, eggs benedict, Tiramisu. These are only some of the customer favorites at this establishment.
You also get a gorgeous view of the river, best for romantic dates.
Kings Estate Restaurant and Tasting Room
About 25 min drive from Eugene, this winery offers a beautiful hilltop setting. The prices are definitely on the upper side, but the value you get is worth it. They are known for generous pours regarding wines.
We recommend the cheese and charcuterie boards, fish boards, Filet Mignon, roasted chicken, rack of lamb entrees, roasted Brussel sprouts.
You can also get reservations at an outside table to enjoy food with the scenery.
Cafe 440
This eatery features local American comfort food with a full bar and outdoor seating.
Previous visitors attest to mind-changing pork nachos with big portions, carnitas tacos, burgers, chicken, cilantro salad, salmon sandwich, mango lemonades, and sweet potato fries.
Beppe & Gianni's Trattoria
This Italian restaurant and bar serve pasta and old-world wines. Some of the customer favorites are Chinook Salmon, fresh pasta, lasagna.
The Bier Stein
Bier Stein has a large selection of beers with a rotating tap selection. We recommend the spicy chicken sliders, steak salad, bacon lettuce tomato sandwiches, beer cheese soup, roasted beef with onion.
Ta Ra Rin
Ta RA Tin is a famous Asian food restaurant located in two places in Eugene. One is located at 1200 Oak Street, and the other is at 1520 Coburg road. Customer reviews attest to the fact that portions here are large.
We recommend the crispy wonton appetizer, sweet and sour fish, crispy basil garden, Thai pumpkin curry, kabocha squash, shrimp pad thai, pots of gold, and catfish.
Marche
Marche is a french restaurant with an evolving menu, fresh seasonal food.
We recommend the panna cotta with a berry cabernet sorbet, oysters and steak tartare, pizzette merguez with a fried egg, creme Brule, smoked salmon hash, mushroom asparagus omelets.
Frequently Asked Question
What is Track Town?
Eugene has the Hayward track field at the University of Oregon, which has a long history with track running. It has hosted major track and field competitions and field trials for Olympics in the past, giving it the nickname of "Track town."
Is Eugene, Oregon safe?
The violent crime rate for Eugene is 3.92 per 1000 residents and 39.64 when it comes to property crime for the year 2020
These aren't good stats as the national median for violent crime is at 4 percent in violent crime, and the national median is at 19.
In terms of crime, Eugene is on the top crime tier percentage. Best to be alert!
Why is Eugene's air quality bad?
Eugene suffers from a lot of wildlife fire. The smoke from this causes pollution in the air. Eugene averages 6.2 PM2.5 particles per year, where the federal allowance is just 3.2.
The combination of chemicals, ash, soot, dirt, pollen, and many more make up PM2.5. These pollutants can also cause respiratory problems over the long run. Other sources for this pollution are
vehicles
industrial emissions
pesticides in Argo farms
pollution carried from other cities
We do not recommend Eugene, Oregon, as a long-term residence.