Are you thinking of planning your trip to Corvallis? Then you are choosing a city that is at the heart of everything in Oregon's Willamette Valley.
With a lively downtown, inviting locals, lush green hills, and Oregon's coastal mountain range, Corvallis is consistently ranked as one of the best cities to call home.
In fact, no two days feel quite the same here, where restaurants, weekly farmers markets, and local stores buzz with activity.
Not to forget the local wineries showcasing the Valley's famous Pinot Noir, breweries, and distilleries, offering unique craft beverage experiences.
And for outdoor enthusiasts, Corvallis provides access to nearly 60 miles of hiking and biking trails that has easy access from the downtown area.
For you to get started, we have set a list of the best things to do in Corvallis to make a memorable trip year-round.
Things to Do in Corvallis, Oregon
Visit Oregon State University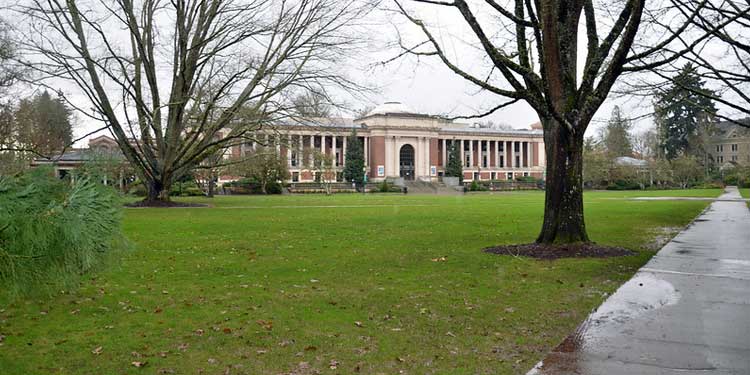 Address: 1500 Southwest Jefferson Way, Corvallis, Oregon 97331, United States
Opening hours: 8:00 am - 5:00 pm (Monday - Friday)
Costs: Free entry
Oregon State University is an international public research community campus that draws people from all 50 states and more than 100 countries.
It adds a special college-town vibe that celebrates education, sciences, technology, cultural diversity, and many more.
You can take a self-guided tour of the university's organized facilities that allow visitors to access its indoor and outdoor premises.
There is a free campus shuttle, and most of the campus is fairly car-free. Be sure to visit the library where you can view the most amazing art collection on all floors.
Tip: They even provide you with a free parking spot when you schedule your visit online.
Corvallis Farmers Market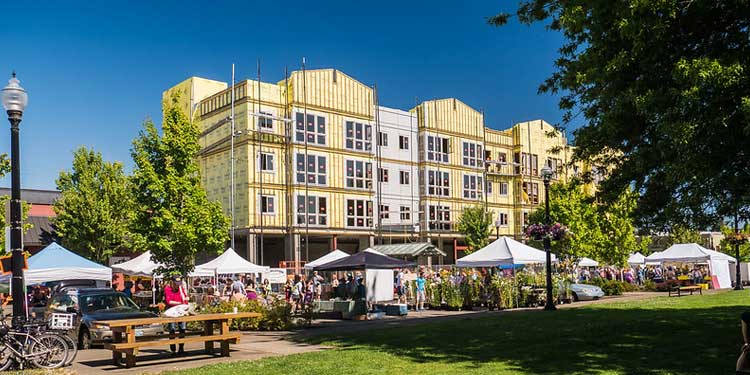 Address: Northwest 1st Sreet, Corvallis, Oregon 97330, United States
Opening hours: 9:00 am - 1:00 pm every Saturday & Wednesday
Corvallis Farmers Market is held every Saturday and Wednesday from Mid-April to late November on the Riverfront first street.
The market offers the perfect opportunity to get outside and enjoy some of the best food, crafts, and entertainment found in the area.
This also includes freshly produced fruits, vegetables, baked goods, meats, and a lot more.
Stroll around and enjoy locally sourced food at a restaurant with outdoor seating while you listen to live music from local artists of Corvallis.
Hiking Adventure at Suislaw National Forest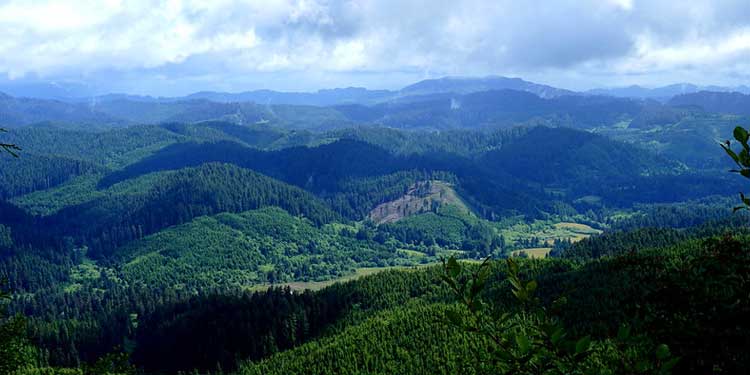 Address: 3200 Southwest Jefferson Way, Corvallis, Oregon 97331, United States
Opening hours: open daily from 10:00 am - 4:00 pm (might vary on season)
Costs: Day Pass is $5 per person 
Difficulty level: easy
Suislaw National Forest is located along the Central Oregon coast and encompasses the area from Reedsport North to just South of Newport.
The whole area offers diverse hiking experiences, from sub-alpine meadows to treks across ever-changing dunes, lush temperate rain forests, towering waterfalls, and rocky mountains.
If you are looking for the best hiking trail from the nearby downtown area, consider taking the Cape Perpetua Scenic Area or the Corvallis to the Sea Trail.
Most of the trail trails here at Suislaw are relatively 2-3 miles of easy day hikes, but if you prefer a longer loop pathway, it may vary from 5-6 miles.
Admire the View From Bald Hill Natural Area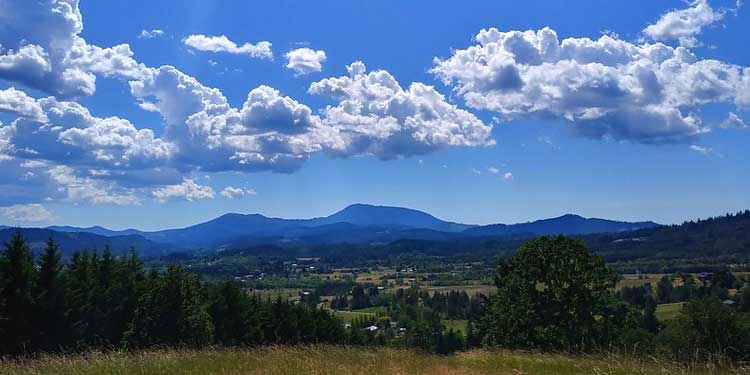 Address: 6460 NW Oak Creek Drive, Corvallis, Oregon 97330, United States
Opening hours: open daily from 8:00 am - 8:30 pm
Costs: free
Bald Hill Natural Area comprises mixed regions, including forested and open fields. Quiet and generally not crowded.
The area has easy paved and gravel trails convenient for hiking, biking, and running in a natural setting.
For hikers, it offers more than 3.6 miles of loop trail through the forest to open meadows and grasslands.
While bikers get approximately 23 different trails to choose from, with more than 8 miles of biking on the mountains and paved trails.
A scenic view of the Willamette Valley awaits at the top of the Bald Hill Natural Area. So dont miss out!
Stroll Around Avery Park Rose Garden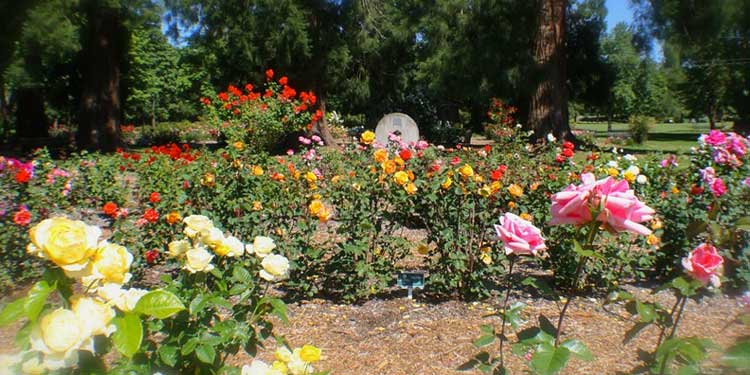 Address: 200 Southwest Avery Park Drive, Corvallis, Oregon 97333, United States
Opening hours: open daily from 8:00 am - 10:00 pm
Costs: free entry
If you are looking for a place to spend a relaxing day lying down smelling the scent of roses, then head over to the Avery Park Rose Garden.
The Garden is full of little surprises, from picturesque wrought-iron benches and arbors to permanent art pieces, inviting the visitor to wander the Garden's trails to discover its hidden treasures.
It is also Corvallis' most popular venue for hosting special events like weddings and outdoor event venues.
And if you want a little bit of something around the park, it offers great picnic shelters, playgrounds, horseshoe courts, and ball fields.
2 Towns Ciderhouse
Address: 33930 SE Eastgate Cir, Corvallis, Oregon 97333, United States
Opening hours: 12:00 pm - 9:00 pm (Thursday - Saturday), 12:00 pm - 7:00 pm (Sunday - Wednesday)
Phone: +1 541-207-3915
2 Towns Ciderhouse is a popular American artisan craft brewery of cider in Corvallis that Has been a favorite amongst locals and visitors alike since 2010.
The ciders produced here are used from a local farm's ingredients delivering the highest quality made from 100 percent fresh-pressed Pacific Northwest apples.
It offers a number of flagship ciders, as well as a variety of seasonal and experimental brews to please every palate.
And with warm and friendly hospitality, there is a small seating area with delicious ciders on tap.
To top it all off, their prices are super reasonable. 
Walk Around Nature at Jackson Frazier Wetland
Address: 3600 NE Lancaster Street, Corvallis, Oregon 97330, United States
Opening hours: open daily from 8:00 am - 8:00 pm
Difficulty level: easy to moderate
Best time to visit: Nesting season
Located at the edge of the suburban neighborhood just north of Corvallis, Jackson Frazier Wetland is a natural preserve that was established as a Benton County Park in 1992.
Since then, this 145-acre nature paradise features a great place for education, research, and public use.
It is open year-round with a 3,400-foot-long accessible wooden boardwalk consisting of a 2- 3 mile loop hike that winds through the entire wetlands allowing visitors to see many wildlife and plants habitat.
Along the way, there are scattered benches, so you can pause to take in the views and sights at any time.
The path also allows for good wheelchair and stroller access, with ample wide spaces to turn around.
Tip: Bring your binoculars for better views and use GPS for navigation.
Hike the Peavy Arboretum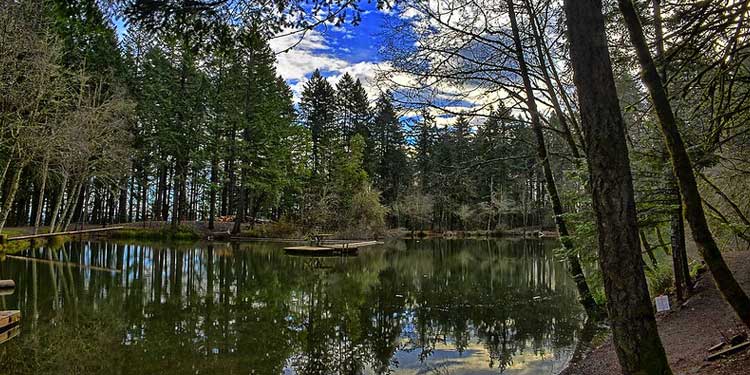 Address: Northwest Peavy Arboretum Road, Corvallis, Oregon 97330, United States
Opening hours: daily from 9:00 am - 9:00 pm
Costs: free
Peavy Arboretum is a hidden gem in the McDonald Forest that is ideal for mountain hiking, biking, running, and birdwatching.
It also serves as a part of the Oregon State University's research forests, serving as a laboratory for the College of Forestry and a public recreational spot.
There are various short walks to Peavy Peak, including the famed Section 36 Loop Trail, which leads you on an easy 3.3-mile hike through the lush forest and stunning wildflower meadow during spring.
It also has access to Cronemiller Lake and a view of the coast range. The top of the hill is at 1200 feet elevation, which means you're going to climb a lot of steep and graveled trails.
Tip: wear good sports shoes and bring plenty of water.
Catch a Football Game at Reser Stadium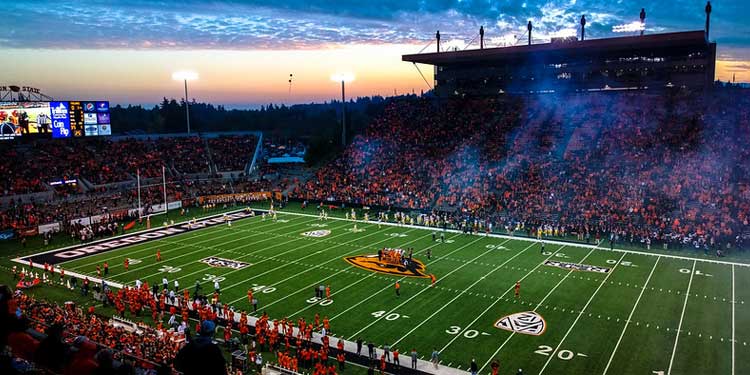 Address: 660 Southwest 26th St, Corvallis, Oregon 97331, United States
Hours: gate opens 90 minutes prior game
Costs: vary from games and events
Home to the Oregon State Beavers Football, Reser Stadium is located right at the campus of Oregon State University.
After the recent renovations, the stadium has a seating capacity of over 43,000 and continues to provide all the accessible amenities for visitors to have the best time watching a game.
An upper and lower section also provides a food court and alcoholic/soft drinks vendors with the best view of the field.
Book your tickets beforehand to avoid getting in line, as it can be quite packed during game day, especially if you are hooting for the Beavers!
Wine tasting at Willamette Valley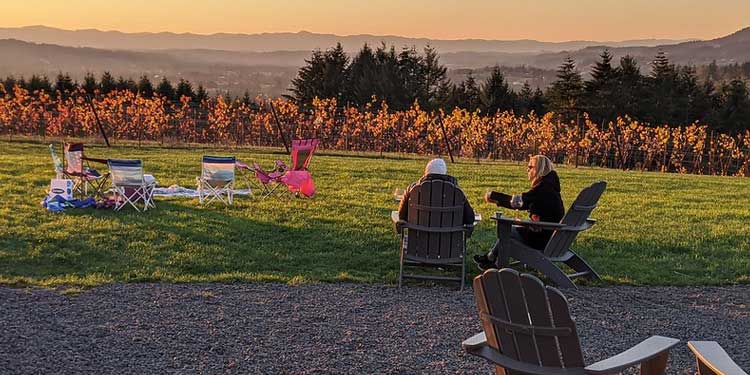 Address: Pacfici Northwest, Oregon, United States
Willamette Valley is home to over 700 wineries and over 800 vineyards that produce world-class Pinot Noirs, Pinot Blanc, Chardonnay, and many more.
From a short hour's drive from downtown Corvallis, your taste will be filled with the magical flavors of a wine list with exceptional Oregon hospitality and charm.
There are many transportation services that cater to visitors for the greatest wine-tasting tours around the Willamette Valley.
Shuttle services take larger groups with a guided and educational tour, while Limo Tours are mostly private. Check out A Great Oregon Wine Tour for more information.
Some of the best wineries here include Winter's Hill Estate, Yamhill Valley Vineyards., Youngberg Hill, Rizoo Winery, and a lot more.
Start Planning Your Trip to Corvallis
Corvallis will give you all of the benefits of a pleasant, small-town atmosphere while rewarding you with many of the services, amenities, and activities that you would expect to find in a larger city.
You will experience a temperate climate with four distinct seasons. Warm and sunny summers, wet mild winters, and spring and fall seasons bring a great mix of both.
So hurry up and start packing your bags as Corvallis awaits a wonderful vacation.
Good luck!
Note: Keep in mind that information about travel can change quickly. To make sure your trip is fun and safe, we encourage you to double-check official websites and government/travel advisory sites for the latest information on travel restrictions, entry requirements, and safety measures.