Riverside is a vibrant city about an hour from the California coast.
Soaked in sunshine, this city offers lush outdoor spaces, diverse museums that display its rich history, and plenty of fun ways to pass the time while you're in town.
Whether you want to soak up the city's culture, hike across hills and vistas, or experience the glittering Festival of Lights, you'll have a great time in Riverside.
And for your favorite choice, we have listed the best things to do in Riverside for a memorable trip.
Things to Do in Riverside, CA
Lake Hemet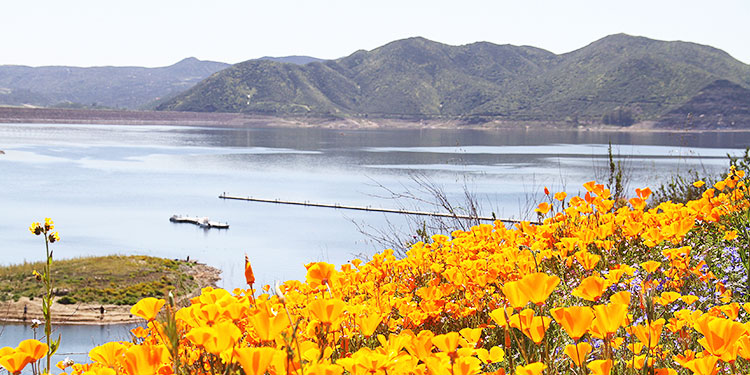 Even if you're not staying at Lake Hemet – and with their many options (including glamping cabins), you should still consider it a must-visit destination.
However, you want to go in the summer because that's the only time swimming is allowed.
They call it the Splashing Eagle Swim Zone, open from Memorial Day to Labor Day each year.
Feel free to bring your beach and water toys. Other facilities, including life vests and tubes, are provided at the lake.
The hike from the parking area to the lake is easy and short, providing scenic views of hills and lush forests.
They also hold many events throughout the year that are worth checking out, especially if you enjoy fishing and similar activities.
California Citrus State Historic Park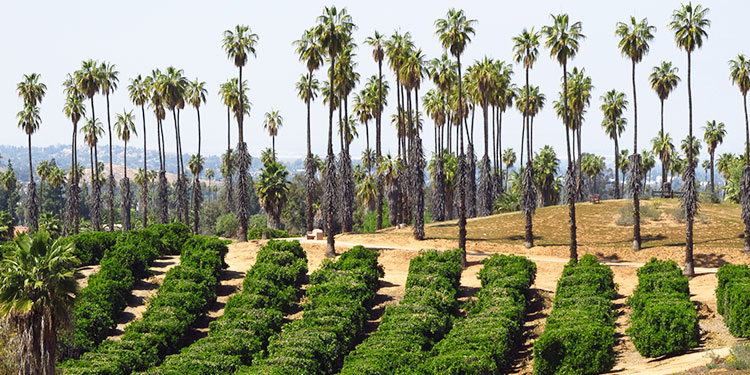 Combine a gorgeous day outside with education about how important the citrus industry was in California in the late 1800s.
It was called the Second Gold Rush! The park celebrates this history and focuses on telling the important stories of everyone involved in it.
Take a tour from an expert who will let you wander through the groves while they tell you more about the area in-depth.
If the fruit is available and in season, you may even get to taste some fresh California citrus.
Tours start at 10 AM on Friday, Saturday, and Sunday; they last about 45 minutes. The park recommends bringing water and sunscreen.
UC Riverside Botanic Gardens
Did you know the University of California at Riverside has a corpse flower?
This rare beauty usually takes at least ten years to bloom and only booms for a day or two before it closes again.
There is more natural beauty to explore, curated by nature lovers who run the botanic garden.
The garden covers 40 acres of hills and dips with four miles of trails.
It's open from Monday to Friday from 8 AM to 3 PM for entry, though the gates lock at 3:30 PM.
The foliage is dense enough that you'll feel as if you've stepped outside of the hustle of the city into a private and magic glen world– especially if you go early in the day before it's more crowded.
March Field Air Museum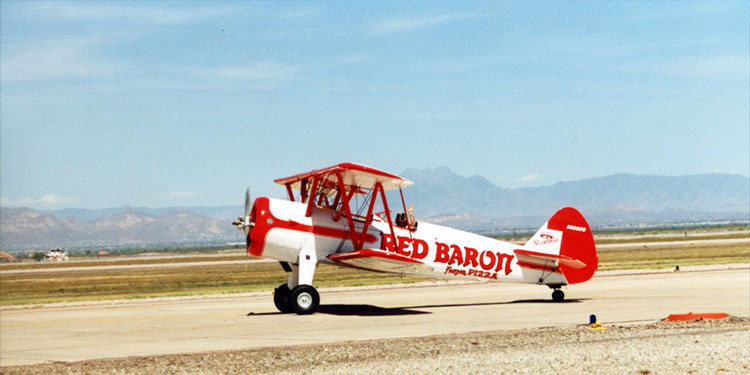 Visitors interested in aircraft should visit the March Field Air Museum during their trip to Riverside.
You'll get near an SR-71A blackbird, a giant B-52, and other jets that will dazzle your mind and make you want to fly the skies.
Take a guided tour and leave with a better understanding of all the displays in the museum.
Be sure to linger over the control replicas and reproductions to imagine yourself in the cockpit of these vintage planes and jets.
The museum is open year-round from 9 AM to 5 PM. Certain days are closed even during regular hours, so check the website before planning to go.
Heritage House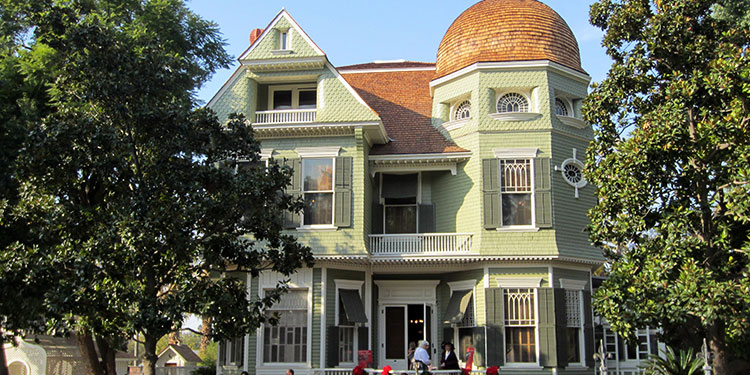 Step into an 1891 Victorian house preserved and stocked with items of the past at the Heritage House.
It's a very carefully appointed space that reflects the values and lifestyles of people during that period.
You'll feel like you've entered another era when you enter the home.
You'll have to be in Riverside at just the right time to see Heritage House, and it's worth your time to do so.
It's only open from the first weekend after Labor Day until the end of June. You have to book a tour through their website that takes place on weekends.
The Cheech Marin Center for Chicano Art and Culture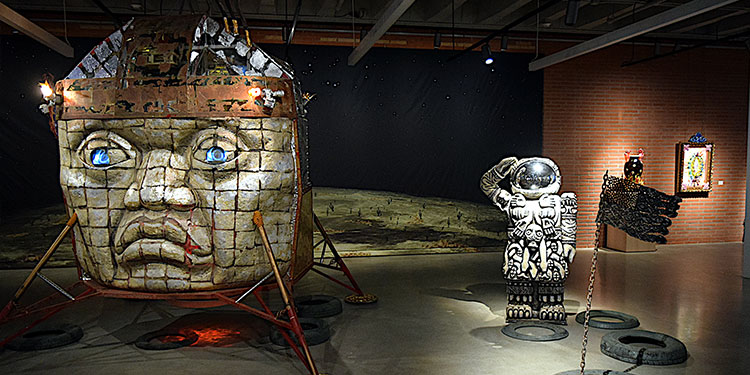 This collection is just fun to visit. It's bright, beautiful, and unique, with multiple mediums and eye-catching colors.
Though it isn't a huge museum, you'll be surprised at how much time you spend at the displays inside.
Make sure to bring your smartphone, as there are QR codes near many of the pieces on display.
They can help you learn more about it (and the audio is recorded by Cheech Marin himself).
It makes the art much more poignant when you learn about the artists who created them.
Purchase tickets online before you arrive and check to make sure no major events are taking place downtown.
Van Buren Drive-In Theatre and Swap Meet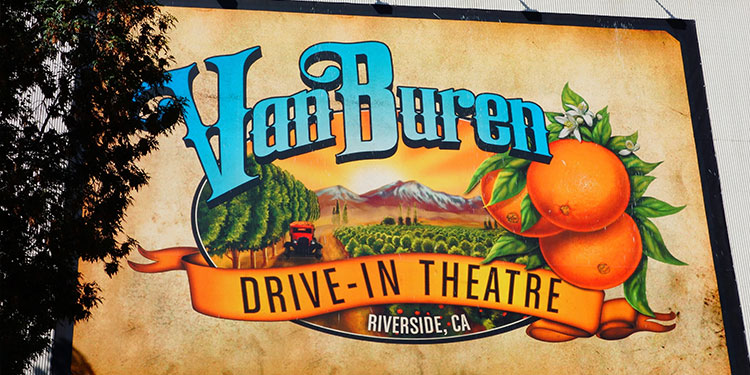 Show up early to load yourself up with delicious snacks and more before the film starts playing, and you'll have a fantastic night at the Van Buren Drive-In.
It's the perfect way to enjoy a new or retro film with your family and friends while you're in town.
After all, a drive-in isn't an IMAX, but it is a unique experience to share with the people you love.
As a bonus, they often show two movies back-to-back instead of a single movie.
Bring blankets for a more comfortable experience, especially if the weather is chilly.
The Cove Waterpark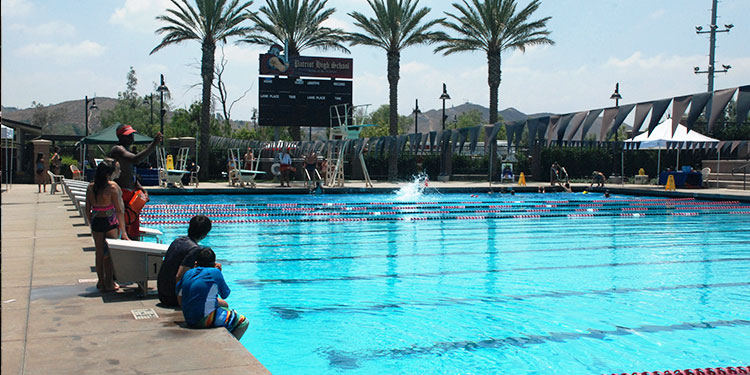 From cabana rentals to swimming or fitness classes, there's so much to do at The Cove even before you start riding the attractions.
Relax on the lazy river, watch your kids splash in the shallow pool, try the surfing simulator, or take a swim.
There are water slides for any adrenaline junkies in your group. And yes, they even sell food on the premises.
Consider renting a cabana if you're planning to spend a whole day here – especially if you have a group.
The cost varies depending on the day and type, with capacity ranging from ten to 50 people.
Bring all your swimming necessities, as it is better to prepare ahead of time so you don't have to pay a premium for the things you need.
Festival of Lights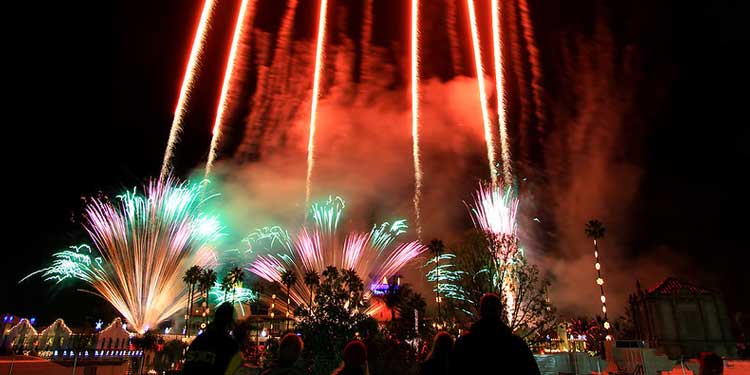 Add the Festival of Lights to your itinerary if you're in town during the holiday season.
This annual event celebrates the holidays with gorgeous lights and fireworks up and down Main Street.
People flock to this festival for the merriment and the chance to take beautiful photos with the large, impressive light displays.
Check the city's website for what vendors and entertainment is happening the year you attend.
Castle Park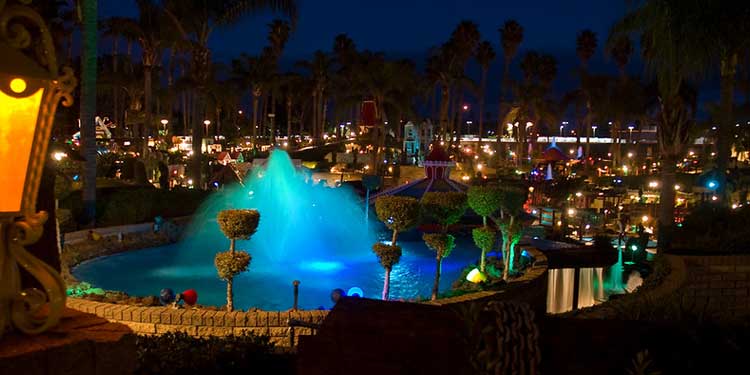 Come experience the thrills that come with hurtling down the steep incline of a rollercoaster, or enjoy the cool water spray on your face at Castle Park.
It offers 35 rides and attractions, along with mini golf, a large water play area, an arcade, and other treats to enjoy while you're there.
If you're a magic fan, check out the magic show too.
If you get hungry during the day, locate a building resembling a barn. Not only does it serve a variety of delicious food, but it also has air conditioning.
It can be a great way to take a break from the heat before venturing back into the park to ride more.
Take a Step and Start Packing Your Bags
Now that you've seen everything Riverside offers, why wait to plan a trip?
After all, the sooner you start making plans, the sooner you'll be stepping out into a citrus grove or a dazzling display of lights on Main Street.
Don't hesitate! Visit Riverside and experience sunny, beautiful southern California.
Note: Keep in mind that information about travel can change quickly. To make sure your trip is fun and safe, we encourage you to double-check official websites and government/travel advisory sites for the latest information on travel restrictions, entry requirements, and safety measures.