Ashland is a small town in Southern Oregon surrounded by lush greeneries, breathtaking hillsides, and scenic views of towering mountains.
The city is packed with an abundance of outdoor recreational activities where you can adventure around the natural beauty of Ashland every season.
Hiking and skiing trips at Mount Ashland are best for winters, whereas world-class fishing, watersports activities, and wine tours at the Rogue Valley are exceptional for springs and summers.
But that's not just everything that makes Ashland a fun-filled city to explore!
You can spend a day exploring the downtown area for some fine dining, shopping, and endless entertainment, or make the hottest day splashing around with your family at the Emigrant Lake.
Whatever you do, you are spoiled with choices!
Let's find out more about these things as we go through the list of the best things to do in Ashland, Oregon, to make a memorable trip.
Things to do in Ashland, Oregon
Stroll Around Lithia Park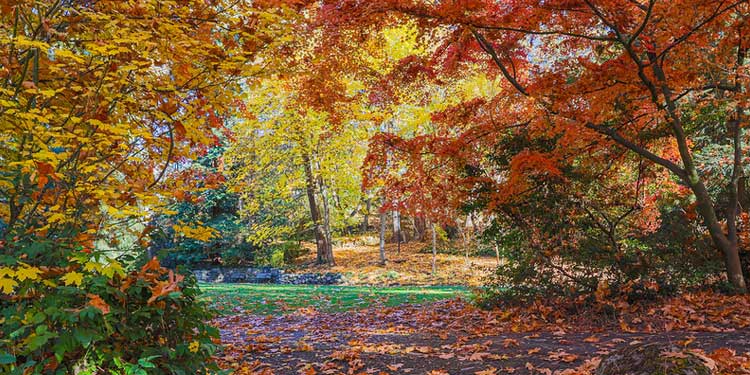 Address: Winburn Way, Ashland, Oregon 97520, United States
Opening hours: 8:30 am - 5:00 pm 
Costs: free entry
Phone: +1 541-488-5340
Lithia Park is the perfect spot for wandering around the natural beauty of Ashland, as it is tucked into more than 250 various species of trees and beautiful streams.
Not to forget that it is the largest park in the city, consisting of 93 acres sharing miles of hiking trails, a Japanese Garden, two duck ponds, wildlife viewing, and much more.
The main feature is Ashland Creek, which runs through the park's center and is crossed by a half-dozen or more pedestrian bridges that link an urban park trail system.
It is ideal for going on little solo adventures or making it a day with your family for gathering and picnicking.
Tip: Be sure to get the park's map so you dont miss out on anything.
Watch Theatrical Shows at the Oregon Shakespeare Festival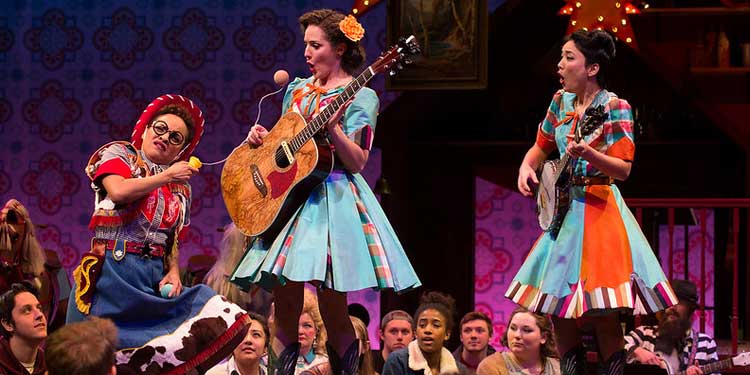 Address: 15 S Pioneer Street, Ashland, Oregon 97520, United States
Costs: varies from shows and events
Phone: +1 541-482-2111
The Oregon Shakespeare Festival is the largest Repertory Theater in the United States, founded by Angus Bowmer in 1935.
It has evolved from a three-day festival of two plays to a nationally known theatrical arts organization presenting an eight-month season of up to 11 plays.
This includes works by Shakespeare and a mix of classics to modern plays, musicals, and world premieres.
The Festival is a nine-month run of Shakespearean and non-Shakespeare fare.
Visit on any day of a show, and you will be entertained by its various genres of live music and theatrical performance.
Go on a Wine Tasting Tour at the Rogue Valley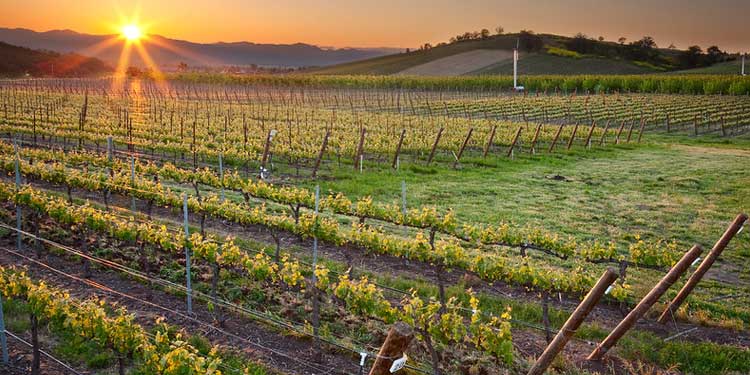 Address: Medford, Oregon 97501, United States
Distance: 28.94 miles from Ashland
Rogue Valley is home to 33 different wineries and is acclaimed for its sultry smooth, and sophisticated pinot noir.
It's no wonder that Ashland is becoming increasingly known around the world for its excellent taste in wines.
There are many areas that lead you around the lush vineyards of various picturesque properties and teach you everything there is to know about pressing and producing wines.
All Rogue Valley wineries are within a short drive end to end. You can pick a route and explore the area.
Or, if you prefer to choose a guided tour, there are many wineries that cater to a full-day wine tour of the Rogue Valley.
My favorites are the Cliff Creek Cellars, DANCIN Vineyards, Humming Bird Estate, and the Del Rio Vineyards.
Get Creative at the Schneider Museum of Art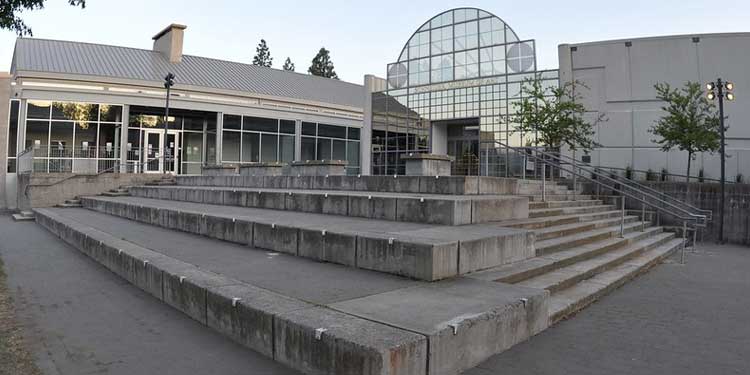 Address: 555 Indiana Street, Ashland, Oregon 97520, United States
Opening hours: 10:00 am - 4:00 pm (Tuesday - Saturday), closed on Sundays & Mondays
Costs: free admission
Located in the heart of Southern Oregon University, the Schneider Museum of Art is a must-visit destination for any art enthusiasts.
It offers visitors to interact with the visual arts through exhibitions and programs, serving both an academic and a community audience.
The Museum features contemporary art and paintings of all regional and national works from the 20th to 21st centuries.
The Museum's displays rotate seasonally, so there's always something new to see and admire. Don't miss out!
Cool off at the Emigrant Lake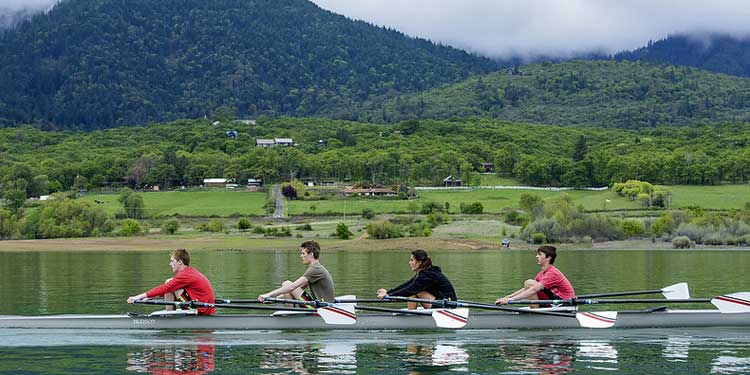 Address: 5505 OR-66, Ashland, Oregon 97520, United States
Opening hours: open 24 hours
Costs: Free entry (day use)
Phone: +1 541-774-8183
If you want to beat the heat during summertime with your family and friends in Ashland, look no further than the Emigrant Lake.
From miles of nature hiking trails to fishing, watersports activities, and swimming at the lake, theres something for everyone to be satisfied with.
Not to mention a whopping 280 feet loop waterslide that makes it even more exciting for everyone. Especially the kids!
You can also make an overnight stay at the RV campground overlooking the lake, which has full hookups and all the essential amenities.
To make camping reservations online, visit its website or call the park's number.
Go Hiking at the Grizzly Peak Trail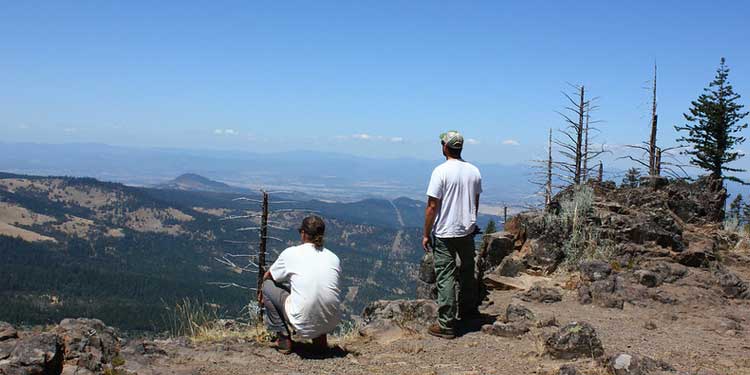 Address: 38-2E-9.2, Ashland, Oregon 97520, United States
Opening hours: open year-round (Day use only)
Difficulty Level: moderate
Distance: 12 miles east of Ashland
Best Time to Visit: May through November
Settled along the hills of Ashland, hiking the 4.7 miles of Grizzly Peak Trailhead is the best way to see a 360-degree panoramic view of the Mountains and lush greeneries.
All you need to do is follow the Lollipop-shaped loop trail that brings you to the summit of the Grizzly Peak.
Your route will lead you to a tremendous wooded trail through pine trees and a beautiful flower-filled meadow.
On a clearer day, you will see an outstanding view of the Cascade Mountains, including Mount Shasta, Mount McLoughlin, and even Diamond Peak.
Ice Skiing at Mount Ashland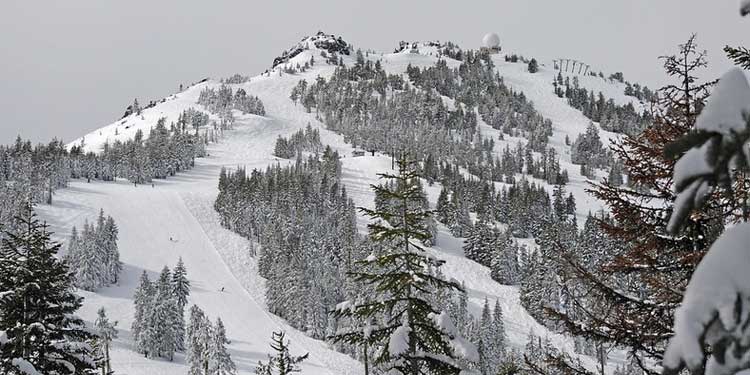 Address: 11 Mt Ashland Ski Road, Ashland, Oregon 97520, United States
Opening hours: open year-round
Best time to visit: Winter for skiing & Summer and Spring for Hiking
Mount Ashland is the tallest peak in the Southern Oregon Siskiyou Mountains, making it an excellent destination for outdoor family getaways.
Spend your winter days either skiing and snowboarding down the sloppy mountains or make it a great hiking and camping adventure during spring and summer.
So whether you are a novice or an advanced rider, Mount Ashland's collection of runs can appeal to all skill levels.
No matter what you decide, it's a fantastic place to visit any time of the year.
Outdoor Adventure at the Crater Lake National Park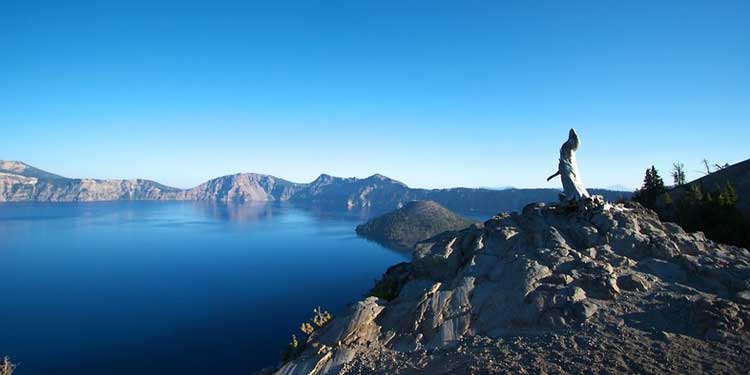 Address: Oregon, United States 
Opening hours: open 24 hours
Costs: Standard entrance fees range from $15 - $30
Distance: 77 miles from Ashland via OR-62 West
Phone: +1 541-594-3000
Crater Lake National Park is a heavenly conservation area that consists of 180,000 acres of Mountains, forests, and Crater Lake in Southern Oregon.
Visiting this National Park will surely remind you that beauty can also emerge from ashes!
From taking a 33-mile scenic rim drive to a scenic boat around the Islands and lake, you can choose from plenty of options.
If you dont want to navigate the road yourself, take a park trolley along this route. You get the benefit of an experienced park ranger to share stories and history with you for a two-hour adventure.
And for extra delight, you can extend your trip for a day or two by setting a tent at the perfect spot above the lake or making it a luxury stay at the Crater Lake Lodge.
Shopping and Fine Dining at Downtown Ashland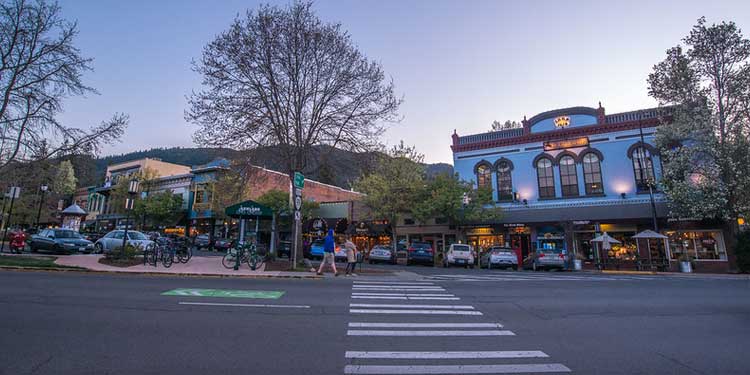 Address: 26 North Main Street, Ashland, Oregon 97520, United States
Ashland boasts many great options for shopping, entertainment, and fine dining around the historic Downtown Plaza of Ashland.
Choose from a branded clothing store and antiques to the finest restaurants serving the best American lunch fare and a laid-back bar.
And after you fill in with your appetite stroll around the area, theres always something entertaining happening on the main streets that will make you want to sit back for hours.
Tip: Ashland Saturday Market is also held every Saturday from 8:30 am – 1:00 pm.
Bring Your Kids to the ScienceWorks Hands-on Museum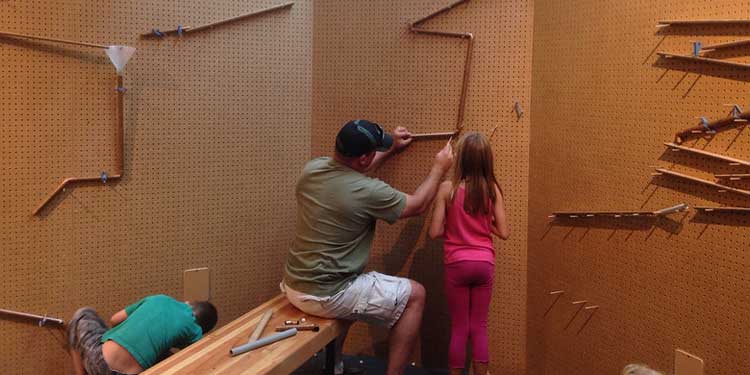 Address: 1500 East Main Street, Ashland, Oregon 97520, United States
Opening hours: 10:00 am - 5:00 pm (Wednesday - Sunday, closed on Mondays & Tuesdays
Costs: admission rate is $12 for adults, $10 for kids, and children under two are free
Phone: +1 541-482-6767
ScienceWorks Hands-on Museum is a great place to bring your kids as it brings science, education, and entertainment to the next level.
With close to 100 interactive displays, a garden outside, live science shows, and engaging events all year, it inspires kids and adults to learn more about diverse scientific principles.
It also hosts special events like birthdays, summer festivals, and scientific camps for the general public to become a part of the Museum.
Dinner Theater at the Oregon Cabaret Theater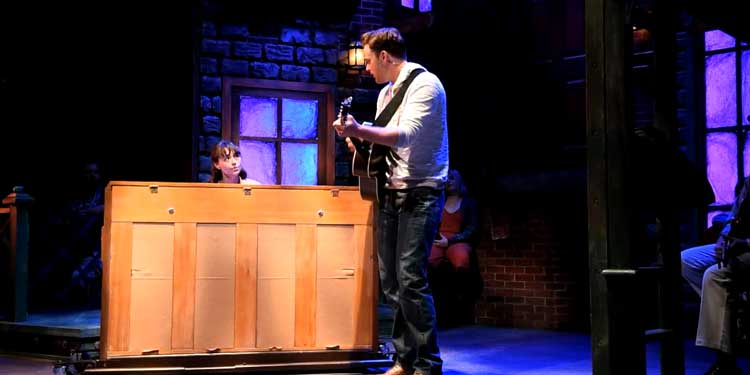 Address: 241 Hargadine Street, Ashland, Oregon 97520, United States
Opening hours: show starts at 8:00 pm-midnight
Costs: Prices vary according to events and seating, ranging from $49- $29
Phone: +1 541-488-2902
Lying in the heart of Ashland is the incredible Oregon Cabaret Theatre that has been providing first-class entertainment and dining in the Rogue Valley for over three decades.
It is renowned known for producing top-tier professional performances such as musicals, revues, and comedies in a nightclub setting.
The restaurant serves outstanding food. So, whether you have a pre-show dinner reservation or simply purchasing beverages and dessert for intermission, the cuisine complements the Cabaret's exceptional presentations.
Start Planning Your Trip to Ashland
Finally, keep in mind that Ashland is easy to get around, and walking is typically the best way to get around town.
However, Ashland is also a bike-friendly community, with a central bike lane and plenty of bike parking around the city.
You can rent at Piccadilly Cycles for the best choice!
And by following our top recommendations, you are sure to leave home with lifelong memories.
Good luck!
Note: Keep in mind that information about travel can change quickly. To ensure your trip is fun and safe, we encourage you to double-check official websites and government/travel advisory sites for the latest information on travel restrictions, entry requirements, and safety measures.