Oregon has plenty of options if you're looking for a romantic getaway to unwind and reconnect with your loved one.
Willamette Valley and Canon Beach boast many outdoor recreational and lodging accommodations that await for couples to experience unforgettable intimate moments.
You may enjoy stunning coastal or mountain vistas, relaxing spas, miles of beach adventure, diverse mountain outdoor experiences, and a fantastic wine-tasting tour all year.
So, whether you're planning a honeymoon getaway or looking for a weekend to rejuvenate with your partner, we have listed some of the best romantic getaways in Oregon for a memorable trip.
Romantic Getaways in Oregon
Crater Lake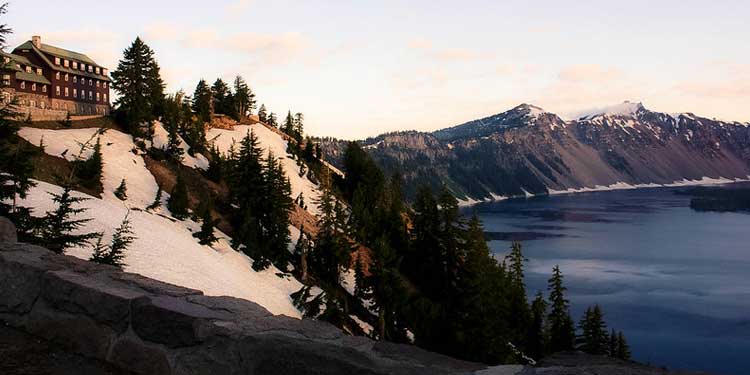 Address: Oregon, United States 
Hours: open 24 hours
Best time to visit: July- September
Couples looking for an epic outdoor getaway in southern Oregon, look no further than Crater Lake.
It is a part of the National Park, located approximately 73 miles from Downtown Medford.
You can go for a long 33-mile scenic drive or go for a hiking adventure at one of many 28 different trails around the lush forest and deep blue lake.
And finally, let that romance bloom by making it an overnight trip at the Crater Lake Lodge.
It offers the best remote luxury amenities and services with a picture-perfect view of the lake and its surroundings.
From fine dining to cozy loft rooms and a laid-back bar, they provide everything for a romantic date night experience like never before.
Sunriver Resort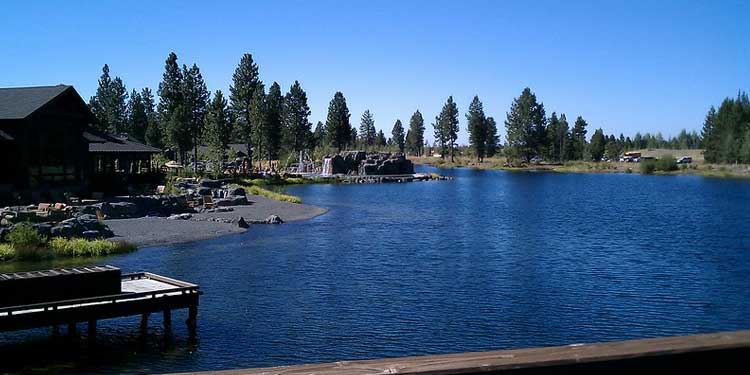 Address: 17400 Deschutes Road, Sunriver, Oregon 97707, United States
Hours: open 24 hours
Best time to visit: June - September
Website: https://www.sunriverresort.com/
Surrounded by cascading mountains and the Deschutes River running through the property, Sunriver Resort is a luxury getaway located in the small designated community of Sunriver.
This hidden gem in Oregon offers an excellent luxury getaway for couples looking for an all-inclusive package.
Whether you want to play a round of golf at its 63 holes world-class Golf course or go for a bicycle ride at its miles and miles of paved trails, this 3,300-acre resort has it all.
Other amenities include stand-up paddling at the Marina to a couples Spa treatment at the Sage Springs Club and Spa.
The Oregon Coast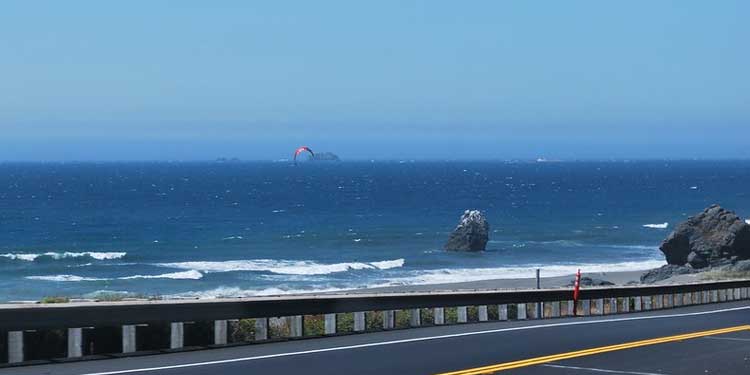 The rugged Oregon Coast may not be the first thing when you think about a couple's getaway, but it sure fills in every couple's bucket list.
Whether you want to hike the sections of Oregon Coast Trail or stop along the 363-mile public coastline during a multi-day road trip, love birds are left with many choices.
You can see the region's windswept dunes and pass by a soothing sunset where you can saddle up and enjoy the scenery on a romantic horseback ride.
Or you can do it all by heading to Manzanita Beach during the summer.
It is a famous honeymoon destination on the Oregon Coast that offers the best services at a reasonable cost.
WildSpring Guest Habitat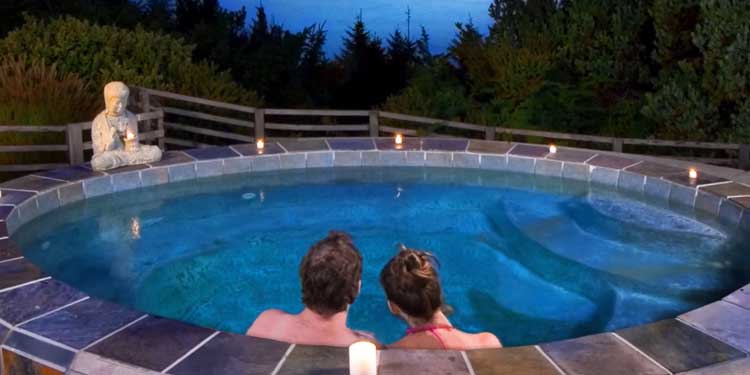 Address: 92978 Cemetery Loop Road, Port Orford, Oregon 97465, United States
Hours: open 24 hours through reservation
Best time to visit: year-round
Website: https://www.wildspring.com/
Resting on the pristine coastline of Southern Oregon, WildSpring Guest Habitat lies within a beautiful park surrounded by thick natural forests and magnificent ocean views.
For a tranquil and luxurious wilderness escape, five cabin suites offer exclusivity and privacy with breathtaking views of oceans and lush greenery.
The property has an open-air slate hot tub overlooking the ocean for a rejuvenating experience in a natural setting.
Couples can enjoy a free breakfast buffet, meditation coves, swinging hammocks among the trees, and in-cabin movies for a romantic getaway on Oregon'sOregon's natural beauty.
Smith Creek Village at Silver Falls State Park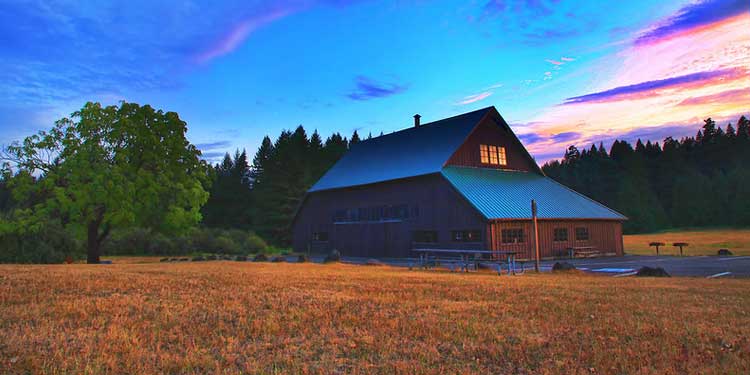 Address: 20022 Silver Falls Highway Southeast, Sublimity, Oregon 97385, United States
Hours: open 24 hours through reservation
Best time to visit: Spring and Fall
Website: https://www.smithcreekvillage.com/
Smith Creek Village combines the beauty of nature with contemporary style and modern amenities for an exclusive mountain retreat.
Located 23 miles from Salem within the renowned hiking destination and National Historic Landmark of Silver Falls State Park, this hidden gem is a paradise for lovebirds.
This deluxe Lodge offers a luxury glamping cottage, 36 guestrooms, and cozy log cabins that feature comfortable furnishings and every amenity for a delightful stay.
For added privacy, romantic cabins nestled in the forest boast beautiful views of the surrounding landscape.
Go for a hiking adventure at the 7.2-mile Trail of Ten Falls Loop Hike and unwind at Smith Creek Village.
It's an excellent outdoor getaway for couples, so dont miss out!
Wine Tasting Tour and Fine Dining at Willamette Valley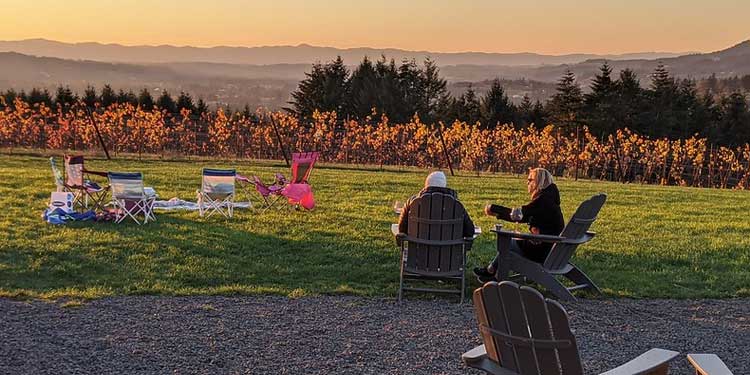 If you are looking for a romantic date night in Oregon with a list of fine wines and exceptional dining experiences, Willamette Valley is just the place for you.
The Valley produces world-class wine in the country and is home to more than 700 wineries and vineyards.
It is best known for its delicacies of Pinot Noirs in addition to Chardonnay, Pinot Blanc, and Pinot Gris.
Take a shuttle service tour around the area for the best experience of a wineries tour, or stroll around and crash in at your favorite spot.
For overnight accommodations, many hotels and vineyards around the Valley cater to visitors with the finest amenities and services.
Hallmark Resort & Spa Cannon Beach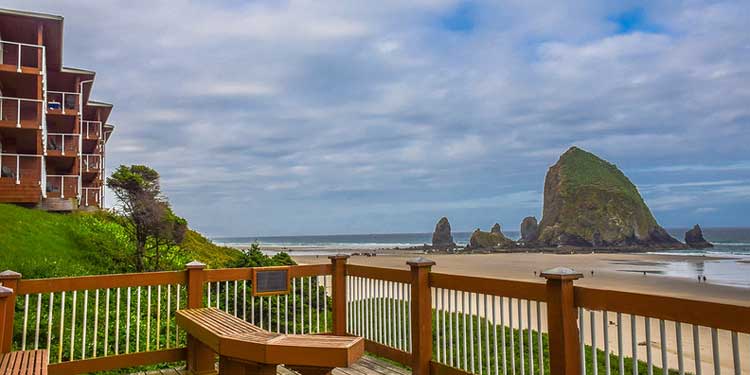 Address: 1400 South Hemlock Street, Cannon Beach, Oregon 97110, United States
Hours: open 24 hours
Best time to visit: July - September
Website: https://www.hallmarkinns.com/cannon-beach
Hallmark Resort is located at the shoreline of Cannon Beach, which is considered one of the best beaches in Oregon for couples to spend a romantic getaway out on the coast.
You can go for a lovely horseback riding, stroll around the 230-foot Haystack rocks on low tide, or plan a beachside dinner date.
The resort features a variety of accommodations for couples looking to spend a romantic getaway out on the coast.
From well-appointed sea-facing bedroom suites and standard rooms to beach houses with oceanfront balconies, theres everything for a warm and cozy stay.
And if you want to pamper yourself with relaxing therapy sessions, its on-site Spa provides visitors with excellent body treatments and massage services.
Just a short drive away from Tillamook, discover this gem for your weekend getaway, honeymoon, or quick couples trip.
Timberline Lodge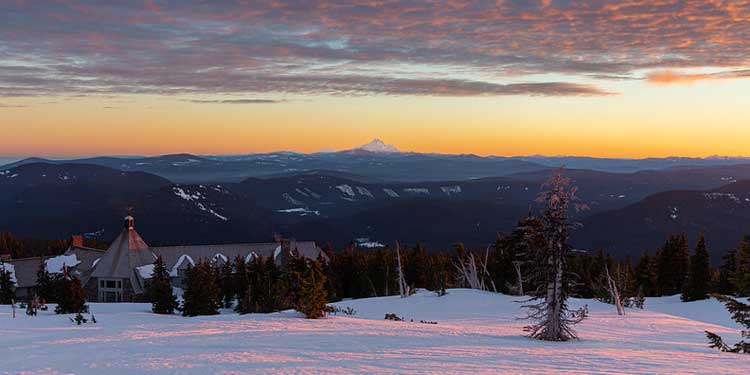 Address: 27500 East Timberline Road, Government Camp, Oregon 97028, United States
Hours: open 24 hours through reservation
Best time to visit: Winter
Website: https://www.timberlinelodge.com/
Since it was first constructed in 1937, Timberline Lodge has served as a haven getaway for couples seeking to see Mount Hood's majestic and vast high-alpine environment.
The Lodge's warmth and comfort will make you feel as if you've stepped back in time while still having all the contemporary comforts.
This stunning 55,000-square-foot building rises out of a pristine alpine landscape and makes a spectacular ski lodge and mountain hideaway for everybody to enjoy.
Explore The Great Romantic Getaways in Oregon
Finally, consider making a reservation of all the lodges before you head out on your adventure.
Follow our top recommendations to experience the best romantic getaways in Oregon.
It will save you time and effort in searching for the best accommodations prior to your visit.
Good luck!