As the capital of Oregon, Salem is one of the best cities to explore around the Pacific Northwest to admire its natural beauty and learn fascinating history.
It is located right in the center of Willamette Valley, which is well-known for wine-tasting tours and vineyard visits.
But that's not just everything this ''Cherry City'' has to offer!
Downtown Salem boasts an array of unique shops, restaurants, and entertainment venues that will keep you busy for a whole day.
Dont miss out on all the fun as we list some of the best things to do in Salem, Oregon, for a memorable trip. So let's get started!
Things to do in Salem, Oregon
Visit the Willamette Heritage Center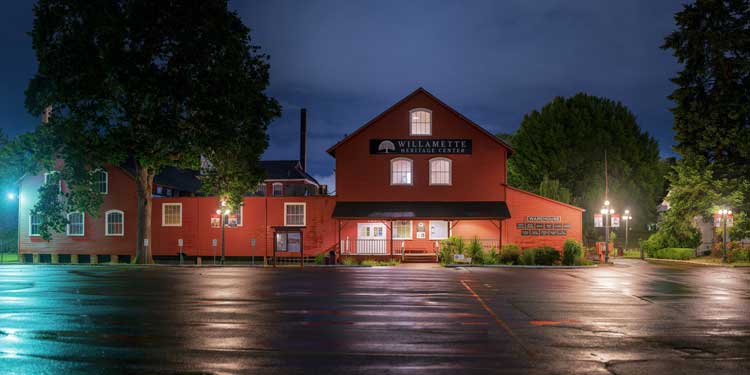 Address: 1313 Mill Street South East, Suite 200, Salem, Oregon 97301
Opening hours: 10:00 am - 4:00 pm (Tuesday - Saturday), closed on Sundays & Mondays
Costs: admission rate range from $10 to $6, depending on age, and children 5 and under are free
Willamette Heritage Center is a local non-profit organization that connects generations by preserving and interpreting mid-valley history.
It is located in the heart of Salem on a lovely 5-acre Willamette Campus site that boasts some of Oregon's oldest houses.
Take a trip back in time by taking a guided led-tour through all the 14 historic buildings and permanent exhibits of the mid and late 19th century.
It's a fun way to stroll around and learn a little about Salem's history and heritage sites.
And if you want to celebrate your special day, Willamette Heritage Center also provides great flexibility with events catering to every facility of your choice.
Tip: free admission on Tuesdays
Learn the States History at the Oregon State Capitol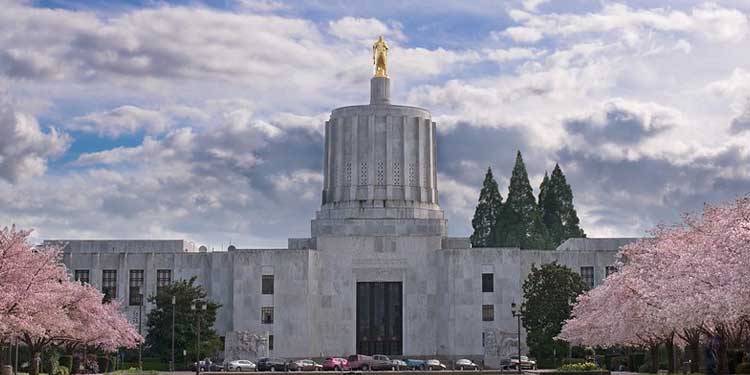 Address: 900 Court Street North East, Salem, Oregon 97301, United States
Opening hours: 8:00 am - 5:00 pm (Monday - Friday), closed on Saturdays & Sundays
Costs: free admission
The Oregon State Capitol is the main spotlight in Salem due to its eye-catching modern Art Deco design and a golden statue known as Oregon Pioneer.
The exterior surrounding grounds include the Oregon State Capital Park, a well-maintained public space that features informative plaques and sculptures.
It is a perfect spot for strolling around and picnicking.
And while the gorgeous grounds are lovely to explore, the best way to learn about this historical building is by taking a guided tour of its interior.
I highly recommend the tour of seeing the Capital Rotunda, the Governor's Portrait Hallway, and the Senate History Room.
Stroll Around the Riverfront City Park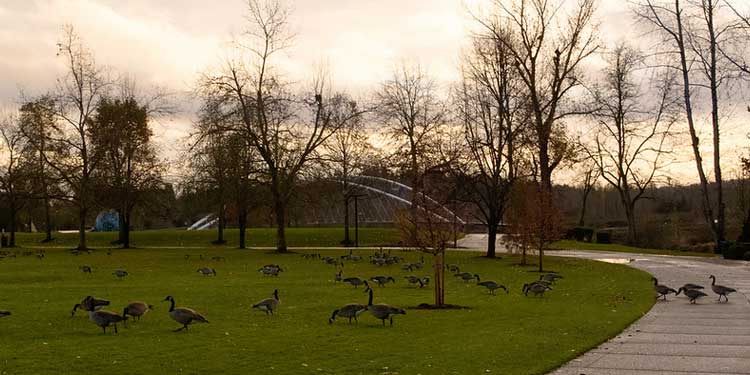 Address: 200 Water St NE, Salem, OR 97301, United States
Opening hours: open daily from 7:00 am - 9:00 pm
Costs: free entry
Once an industrial site and working mill, Riverfront City Park has now been converted into a remarkable open space for hiking, biking, and fishing.
This 26-acre park offers an unparalleled view of the Willamette River and does an incredible job of connecting the cityscape with its natural roots.
A great photo opportunity awaits at the huge Eco-Earth Globe sculptures. It can be found near the pedestrian bridge nearby the park area.
Every 4th of July, it hosts the annual World Beat Festival, where you get to experience the music, dance, food, and traditions of over 70 nations and cultures.
Go on a Wine Tasting Tour at the Willamette Valley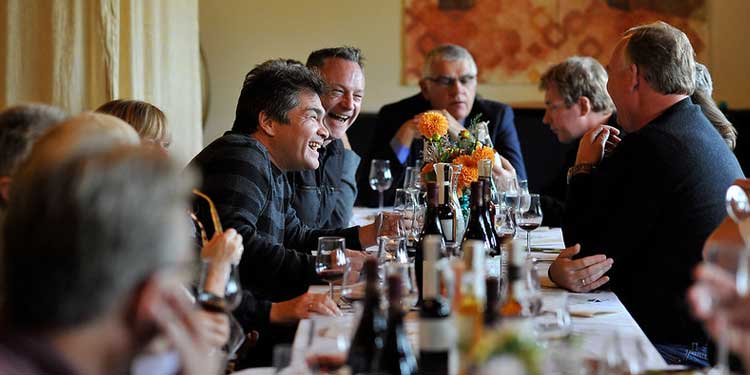 The Willamette Valley is known for being one of the top wineries-producing regions in the world.
As such, your trip wouldn't be complete without trying some of the area's renowned wines.
You could choose from more than five hundred vineyards in the surrounding region. It will undoubtedly be worth your time to visit at least a couple of them.
Its varieties produced in the valley include Pinot Noir, Pinot Gris, Viognier, and Chardonnay.
So, mark your calendars to put this on your must-go list and be treated to stunning views of the landscape as well as an excellent wine-tasting experience.
Check out the Deepwood Museums and Gardens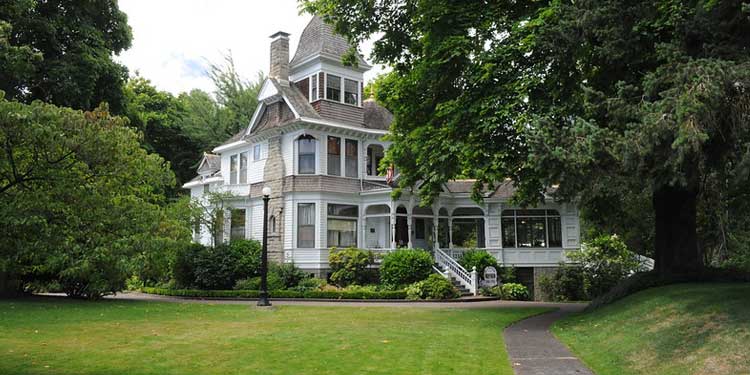 Address: 1116 Mission Street South East, Salem, Oregon 97302, United States
Opening hours: The home tour starts from 9:00 am - 1:00 pm. Garden hours start from sunrise to sunset.
Costs: admission rate is  $6 for adults, $5 for seniors, $3 for students/youths, and children five and under are free
Deepwood Museums and Gardens is home to the historic Deepwood estate that was built in 1894.
It boasts incredible architecture and is situated among beautiful grounds and gardens.
You can tour the home and set times during the week or just show up and stroll around the short nature trail.
Best of all, it's only a five-minute drive from the town center, so you won't have to go far out of your way to enjoy its beautiful scenery and vistas.
Bring your Kids to the Gilbert House Children's Museum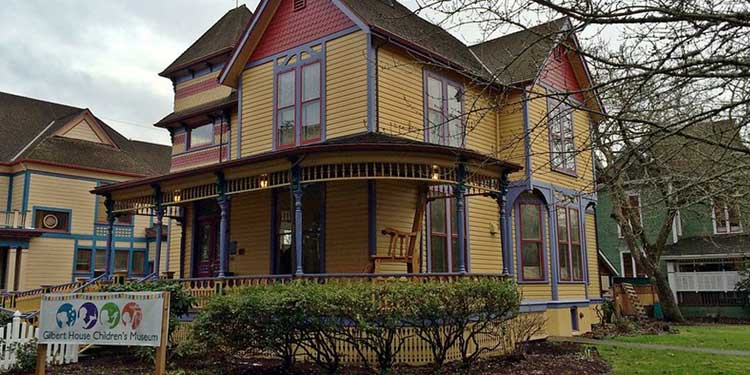 Address: 116 Marion Sreet North East, Salem, Oregon 97301, United States
Opening hours: 10:00 am - 5:00 pm (Tuesday - Saturday), closed on Sundays & Mondays
Costs: General admission is $10 for adults and children, and seniors (60+) are $8
If you're traveling with children, stop by the Gilbert House Museum for an interactive journey into the world of creativity.
The Museum features a wide range of interactive and instructive displays from the 1800s.
Some of these include a green screen, farm displays, and even a blanket fort-building area.
Not to mention its outdoors, which is loaded with several playgrounds ranging from slides to archaeological dig sites and numerous buildings to climb and explore.
While the kids have all of the fun, the adults will have a good time as well. Thanks to the whimsically wonderful spirit of the Museum!
Tip: Special events are often held, which include Block Parties in the summertime and Science Nights for adults.
Go on a Hiking Adventure on the Trail of Ten Falls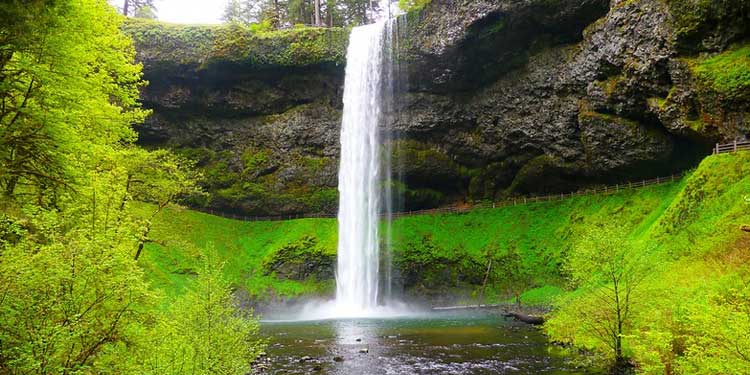 Address: Oregon, United States
Difficulty Level: Moderate
There are many hiking spots around Salem, but we have got the best one that's suitable for the entire family and friends.
The path of ten falls is located in Silver Falls State Park, about an hour east of the city, and it leads to 10 waterfalls on a nine-mile trail.
Its entire journey takes you on 800 feet of elevation gain on a mostly unpaved trail consisting of Canyon and Rim trails.
Many of these hidden waterfalls are worth going to on their own, but being able to see them all on one path is truly unique.
Tip: Get there early to get a spot.
Explore the Minto-Brown Island Park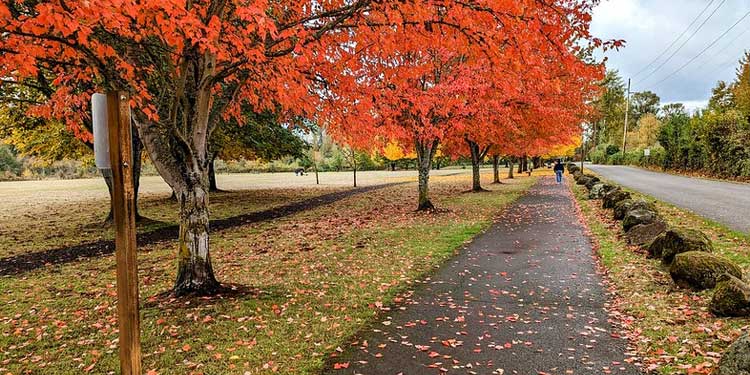 Address: 2200 Minto Island Road Southeast, Salem, Oregon97302, United States
Opening hours: open daily from sunrise to sunset
Costs: free entry
Minto-Brown Island Park is the city's largest recreational park that is ideal for outdoor lovers.
The Park has a number of pathways that go through peaceful meadows and forests—perfect for walking, running, or cycling.
Visitors are also welcome to fish along the river banks or rent a paddle boat for the day.
Several observation platforms are scattered around the park, where you may enjoy the scenery while bird-watching.
The Minto-Brown Park is a five-minute drive from the downtown area and is located along the majestic Willamette River.
Tip: Dogs are also welcome as long as they are kept on a leash.
Family Getaway at the Enchanted Forest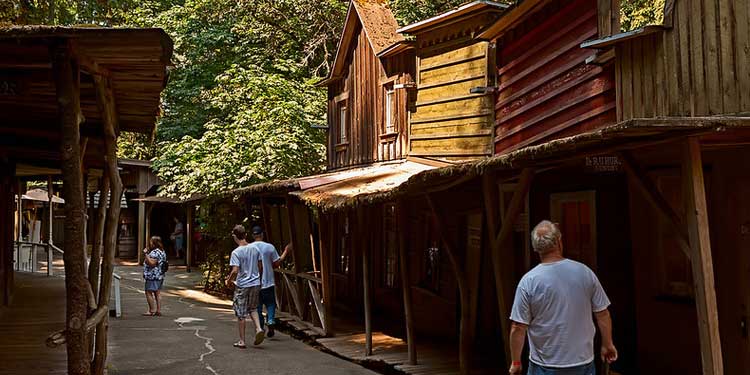 Address: 8462 Enchanted Way South East, Turner, Oregon 97392, United States
Opening hours: open every Saturday & Sunday from 10:30 am - 5:00 pm (Check Calendar)
Costs: admission rate is $22 - $25 for adults (13+), $19 - $22 for children (3-12) & seniors (62+), free for children 2 and under
Enchanted Forest is located in the town of Turner, about 10 miles from downtown Salem.
This family-friendly theme park offers an excellent mix of fun and adventure for visitors of all ages to enjoy.
In fact, it is a place where fairy tales come alive!
Stroll around the breathtaking natural beauty here, and you are sure to discover an atmosphere that will take you to the World of Alice in Wonderland.
And in addition to rides and an exploration area, it also offers live entertainment, such as comedy theater and music performances.
Stroll and Around the Bush's Pasture Park Rose Garden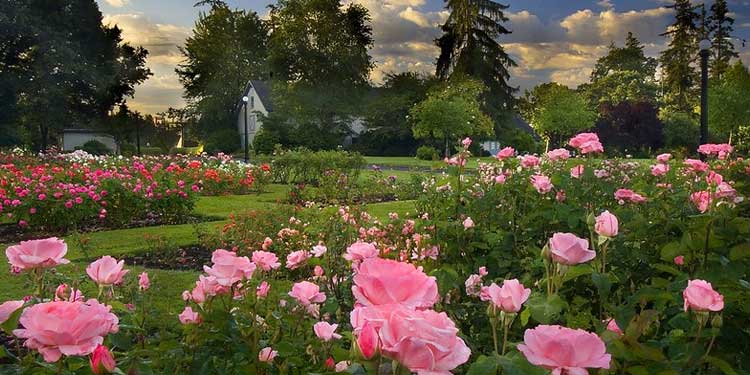 Address: 600 Mission Street Southeast, Salem, OR 97302, United States
Opening hours: open daily from sunrise to sunset
Costs: free admission
Bush's Pasture Park is a lovely 90.5-acre park in downtown Salem that offers a little bit of everything.
From admiring the beauty of the sprawling rose gardens to walking and running in its beautiful open meadows trails, theres something to satisfy for everyone.
It also provides a small reservable gazebo for picnicking and an art center in the historic Bush House Museum.
As for the smaller kids, the park offers a children's playground where the little ones could have their best time running around and playing on slides.
Visit the Museum of Mental Health at the Oregan State Hospital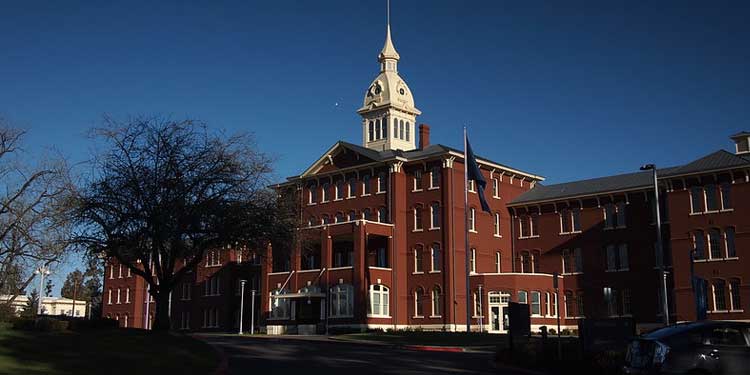 Address: 2600 Center Street Northeast, Salem, Oregon  97301, United States
Opening hours: open 24 hours
Costs: General admission is $4 to $5
Oregon State Hospital is one of the oldest continuously running hospitals in the United States that is situated at the heart of central Salem.
But today, it is a non-profit, volunteer-run organization and museum that gives an intriguing glimpse at Oregon's historical mental health practices and history.
Take a self-guided tour, and you will be able to explore 2500 Square Feet of exhibits at your own speed and interact with an interactive display.
Stroll Around Downtown Salem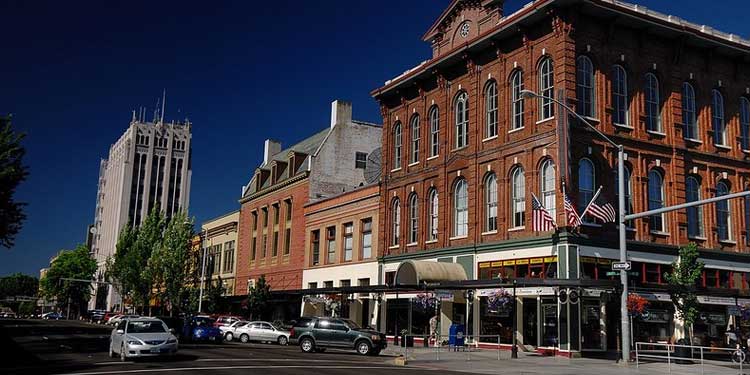 Downtown Salem boasts many historical buildings that were built in the 1800s and are still on display and doing well today.
Stroll around the area, and you will find plenty of shopping options, the city's hotspot restaurants, and a whole lot of live entertainment.
The Reed Opera House has been the main center of attraction in Salem for decades that serves as a performing arts and shopping mall.
And after a whole hour of shopping and dining, I recommend doing a walking or cycling tour of the city, as it also provides excellent, accessible two-way lanes for both bikes and pedestrians.
Visit the Breweries
While Salem may be overlooked for its wine at the Willamette Valley, it is also a great place for visiting breweries and grabbing a beer.
The city has quite a few; you can make a weekend out of trying many of them. My top recommendations include Santium Brewing and Gilgamesh Brewing.
Both have a wide assortment of different range of craft beers and flavors, along with food options and a laid-back bar.
Start Planning Your Trip to Salem for Life Long Memories!
Finally, getting around Salem can sometimes be overwhelming. Buses are the most convenient means of transportation for exploring around the city.
We recommend checking out Cherriots, which provides an extensive network of 24 routes every Monday through Friday.
And even though Salem might be a town often overlooked as the capital of Oregon, it is still well worth visiting.
By following our top recommendations and itinerary of the best things to do in Salem, you are sure to discover the best of Oregon.
Good luck!
Note: Keep in mind that information about travel can change quickly. To make sure your trip is fun and safe, we encourage you to double-check official websites and government/travel advisory sites for the latest information on travel restrictions, entry requirements, and safety measures.