Named after the three towering volcanic mountains in Oregon, Sisters is a paradise for outdoor enthusiasts of all kinds.
It sits on the eastern slope of the Cascade Mountains, nestled at the edge of the lush forests, and leads into the high desert sage grasslands.
So you will likely discover many hiking and biking adventures around every corner of this mountain region.
But theres much more than just stretching your legs!
The Downtown area boasts world-class breweries, great food, specialty shops, antique stores, and restaurants, which are just the tip of the iceberg here in Sisters.
And for you to get started, we have set a list of the best things to do in Sisters for a memorable trip.
Things to Do in Sisters, Oregon
Stroll Around Downtown Sisters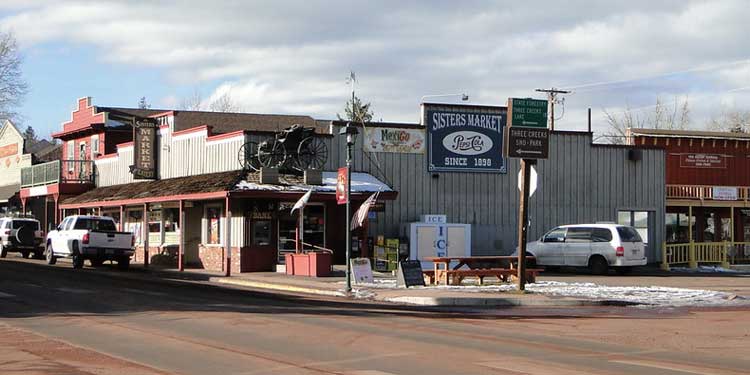 Address: Sisters, Oregon 97759, USA
Strolling around the Downtown Sisters feels like stepping back in time to the Western 1800s town.
The whole area is packed with quaint shops, world-class art galleries, restaurants, and local breweries, making it even more appealing for visitors to explore.
There are many events and festivals happening on the main streets, so you will likely encounter many of them depending on the time you visit throughout the year.
June and July are perfect for attending some of the annual fun fests like the Sisters Rodeo and Outdoor Quilt Show.
While late September to the first week of October is a great way to enjoy music, as it hosts the renowned Sister Folk Festival.
Play Golf with Mountain Views at the Aspen Lake Golf Course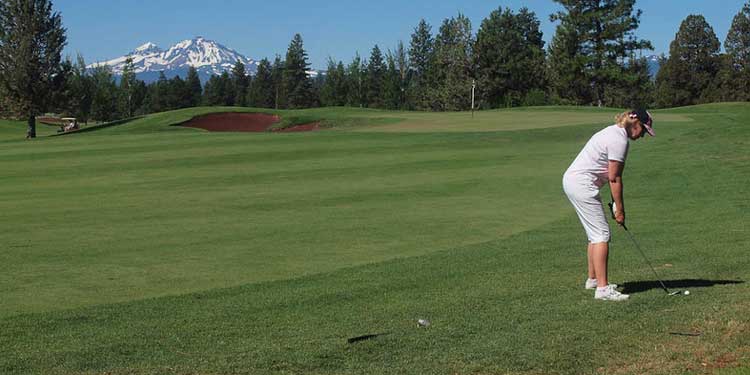 Address: 16900 Aspen Lakes Drive, Sisters, Oregon 97759, United States
Opening hours: 6:00 am - 8:00 pm
Costs: Rate and Fees
Phone: +1 541-549-4653
Aspen Lakes is a great 18-hole Public Golf Course that is hidden in the lush greeneries of Sisters in Central Oregon.
It features world-class amenities and services, unique sand bunkers, Golf carts, plain green fairways, and a stunning view of mountain tops.
And if you wanna a little treat for yourself, its onsite Brand 33 restaurant has a great menu of foods, local wine, and tap beers.
Stroll around and play a round of Golf, and you will see why this Golf Course is rated 4/2 stars by Golf Digest Magazine. Dont miss it!
Learn Volcano History and Watch Night Sky at Dee Wright Observatory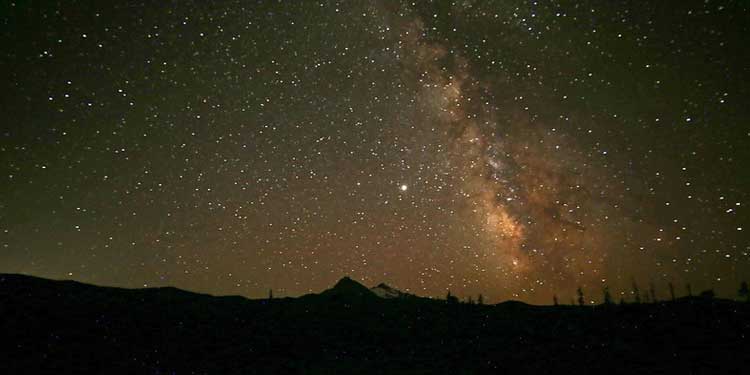 Address: McKenzie Hwy, Blue River, Oregon 97413, United States
Opening hours: N/A
Costs: free entry
Dee Wright Observatory is a rock structure at the summit of McKenzie Pass in the middle of the Cascades at more than 5000 feet.
It offers a panoramic view of the lava field and an opportunity to learn the abundance of volcano history dating back from 50,000 to 100,000 years old.
But the main attraction starts at night as it is one of Oregon's best spots for viewing the night sky.
On a clear day, you can see bright stars and even the cosmos like no other.
Go Ice Skiing and Snowboarding at Hoodoo Ski Area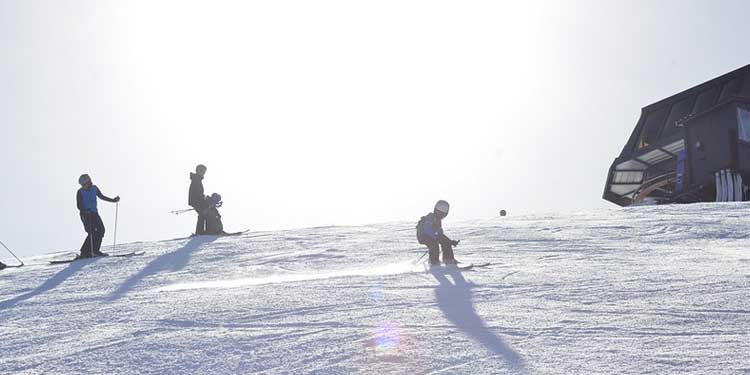 Address: 27400 Big Lake Road, Sisters, Oregon 97759, United States
Open: Winter 
Costs: Ticket Rates
Hoodoo Ski Area is located just off Highway 20 in Oregon, atop the Santiam Pass. The Cascade mountain range is almost exactly in the center of the state.
It's not a big mountain, but the lodge is lovely, and the staff is helpful. It contains plenty of easy to intermediate and some difficult terrain.
A good destination for families with children and those who like the basic joys of skiing and being outside.
It's a great place for families with kids and adults who favor the simpler pleasures of skiing and learning.
Even though winter marks the best to visit Hoodoo Ski Area, summer makes a great season for going on a hiking and biking adventure around the area.
It also hosts special events on some weekends throughout the winter season, accompanied by additional food and beverage vendor.
Go on a Long Drive at the McKenzie Pass- Santiam Pass Scenic Byway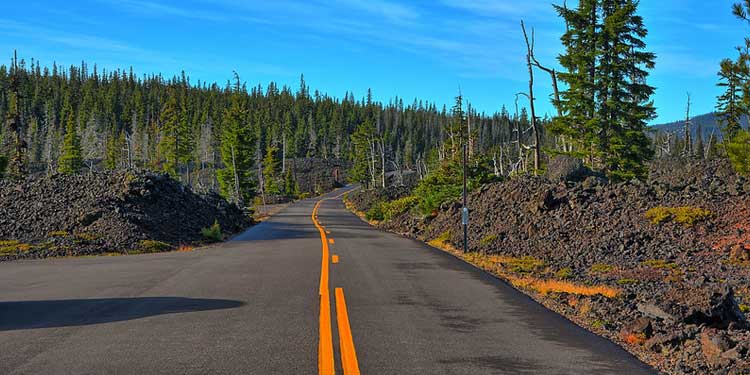 Address: McKenzie Pass, Oregon 97413, United States
If your idea of a weekend is getting away for a long drive, then the McKenzie Pass- Santiam Pass Scenic Byway is calling your name.
The whole 82-mile pass is undoubtedly the most spectacular ride in Central Oregon, showcasing forests on both the east and west sides of the Cascades.
The highway descends down the twisty roads under a verdant canopy and ends at Belknap Hot Springs on the banks of McKenzie River.
The route begins at the Village Green Park in the center of Sisters. The vast majority of the route is on Oregon Route 242.
For a few weeks on each Springs, McKenzie Passes are open only to cyclists. So, if you like biking and enjoying the car-free and carefree climb is an Oregon tradition.
Note: Most of Oregon Route 242 is closed during winter months, but bicycles are usually allowed in the spring before it's reopened to cars, providing miles of traffic-free road riding as the snow melts.
Admire the Beauty of Proxy Falls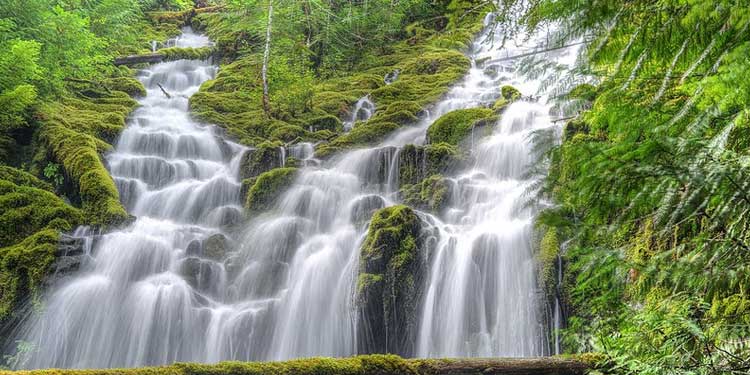 Address: Willamette National Forest, North Sister, Oregon, United States
Hours: Open 24 hours
Difficulty level: easy to moderate
Costs: $5 per vehicle parking fee
Best time to visit: March through November
Proxy Falls is one of the best waterfalls in Oregon – standing 226 feet tall, plunging into a gaping canyon near McKenzie Pass in the Willamette National Forest.
This short 1.5-mile loop hiking trail is mostly easy, but there are some parts that are steep and slippery.
Wear something sturdy and waterproof if you want to get really close to the falls. The hike starts out going through lava rocks and quickly turns into a lush forest.
However, keep in mind that the trail splits into Upper and Lower Falls, with usually less foot traffic during weekends.
Note: This highway is closed due to heavy winter through early summer snowfall. Winter waterfall seekers must travel an extra couple of miles to get to the Proxy Falls trailhead. 
Camping and Fishing at the Three Creek Lake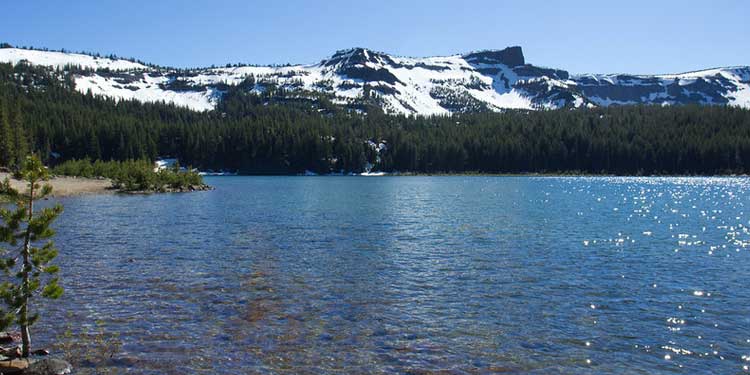 Address: Deschutes County, South of Sisters, Oregon, United States
Phone: +1 541-383-5300
If you are looking for a place to go out on an adventure of fishing and camping near the Three Sisters Mountains, look no further than the Three Creek Lake.
The crystal-clear water makes it a fantastic spot for catching rainbow trout, brooks, and cutthroat trout.
There are two campgrounds close to this lake, but you can always choose to backpack and find your best spot around the lake.
Rentals options are plentiful as an onsite store carries everything you may need – from fishing gear to non-motorized watercraft and tents.
Note: Depending on the time you visit, in high water season, you may need to take a trail that goes above the cliff face on the south side of the lake.
Fine Dining and Live Music at Sisters Depot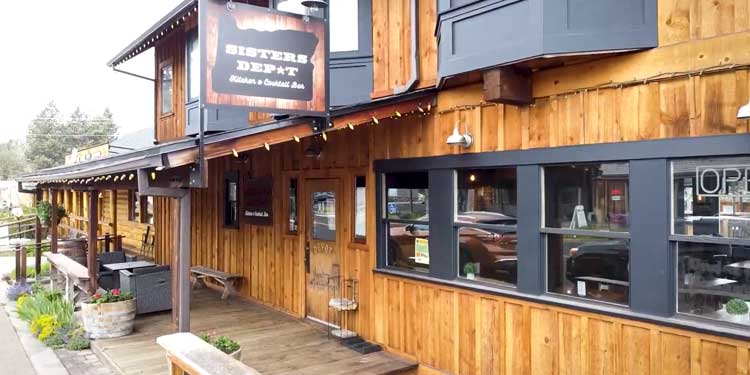 Address: 250 W Cascade Avenue, Sisters, Oregon 97759, United States
Opening hours: 11:00 am - 8:00 pm (Thursday - Saturday), 10:00 am - 8:00 pm on Sundays, 11:0 am - 3:00 pm (Monday & Wednesday), closed on Tuesdays.
Phone: +1 541-904-4660
Visit Sisters Depot at the heart of downtown, where you can dine, listen to music, and have memorable experiences.
Although you may find some hotspots around the main streets, Sisters Depot tops off the list among all.
With comfortable indoor and outdoor seating, it serves great American food, plus a back patio and a laid-back vibe all year round.
The restaurant also hosts special events occasionally, including the town's famous Sisters Folk Festival.
Tip: Happy Hours are from 3 pm – 5 pm
Sisters Movie House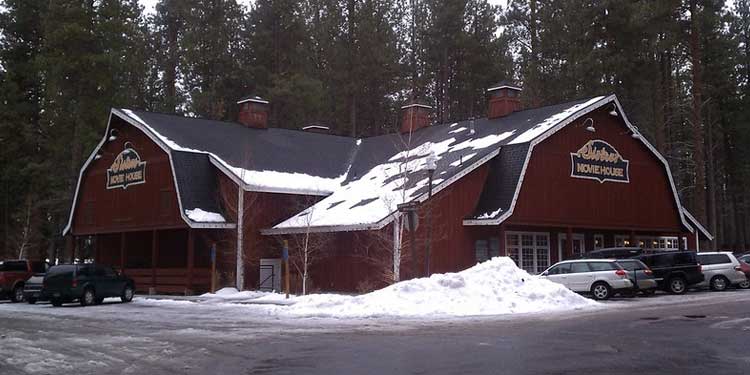 Address:  720 S Desperado Ct, Sisters, OR 97759, United States
Opening hours: vary on shows
Costs: General admission varies from $15 - $9 depending on age
Sisters Movie House does a fantastic job of keeping visitors satisfied by taking movies and dining to the next level.
In fact, it is a small four-screen theater showing various films, including indie selections, documentaries, animated, and first-run films.
Theres also an onsite cafe serving light meals, draft beers, and a list of local wines. Perfect for a lovely date night.
Go on a Hiking Adventure Around Sisters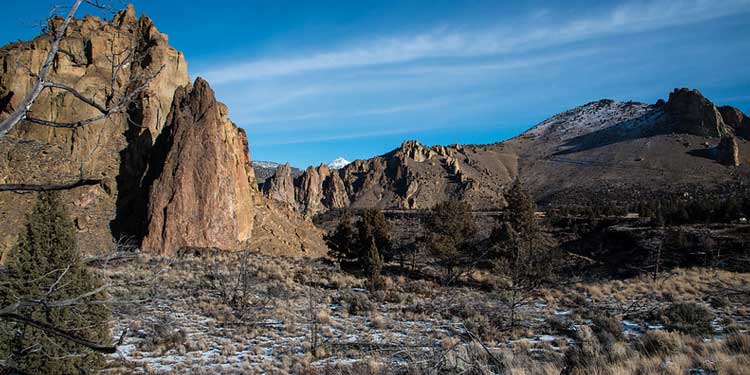 Hiking around Sisters means exploring nature in deep forests, waterfalls, and creeks into mountains and high deserts.
Several hiking hotspots have easy access from the main streets of Sisters. Check out our best recommendations:
Smith Rock State Park is one of the major attractions of Oregon for hiking and rock climbing. It is located 30 miles drive from Sisters and offers an easy 3.4 mile out and back hiking trail.
Lava Camp Lake Trailhead is a moderate hiking destination that provides access to many Oregon attractions, including Three Sisters Wilderness, Millican Crater Trail #4066, and many more.
Saddlestone Park is a family-friendly destination located at 967 East Black Butte Avenue. It has a great paved pathway that is perfect for biking and hiking.
Sahalie Falls and Koosah Falls Trail is a moderate hiking destination that provides 2.4 miles of loop trail in the wilderness of Willamette National Forest.
Make Every Moment Count at Sisters
While being one of the hidden gems of Oregon, Sisters sure makes a great year-round vacation destination.
From lush green forests to High Country Deserts, you can never run out of exciting things to do in this charming 19th-century-looking small western town.
And with our top recommendations and itinerary of the best things to do in Sisters, Oregon, you will surely leave with lifelong memories. So dont miss out!
Good luck!
Note: Keep in mind that information about travel can change quickly. To make sure your trip is fun and safe, we encourage you to double-check official websites and government/travel advisory sites for the latest information on travel restrictions, entry requirements, and safety measures.