As the largest city in Oregon, Portland is renowned for having vast swaths of greenery, from stunning Rose Gardens and forests to spectacular mountaintops.
But let us not forget that it is also a heaven place for trendy craft breweries, food carts, bike rides, and exciting wineries tours.
Portlanders sure know how to have a good time!
And with the slogan ''Keep Portland Weird,'' you are bound to have both astonishing and weird things to do in this Pacific Northwestern City.
For you to get started, we have set a list of the best things you could choose while you discover the best of Portland. So let's get started!
Things to Do in Portland, Oregon
Stroll Around the Portland Japanese Garden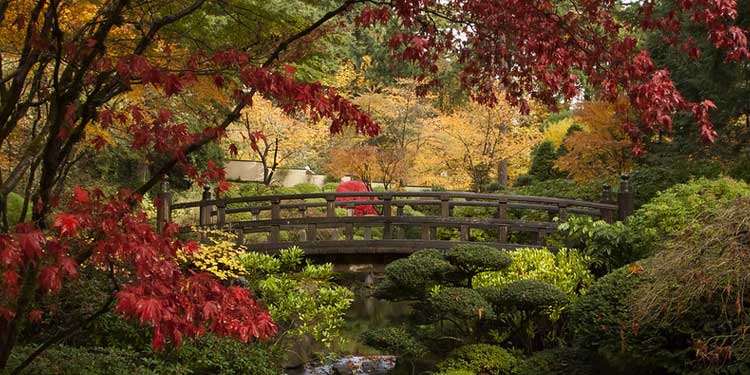 Address: 611 Southwest Kingston Avenue, Portland, Oregon 97205, United States
Opening hours: 10:00 am - 6:00 am ( Wednesday - Monday), closed on Tuesdays.
Costs: admission prices range from $21 to $15, depending on age. Children 5 and under are free.
The Portland Japanese Garden has a reputation for being the most authentic and finest Japanese Garden in the world outside of Japan.
This tranquil 12-acre heaven comprises eight separate garden spaces that reflect different styles of Japanese techniques.
Visit here any season at Washington Park, and you will be mesmerized by the beauty of nature and the flowers blooming right as you stroll around.
It is a fantastic way to experience some of Portland's greenery without having to venture too far out of town.
Theres also a Japanese Tea House adjacent to the garden where visitors can experience a traditional tea ceremony.
Tip: Walk across the street and see the International Test Garden to find out why Portland is nicknamed ''The City of Roses.''
Ride the Iconic Portland Tram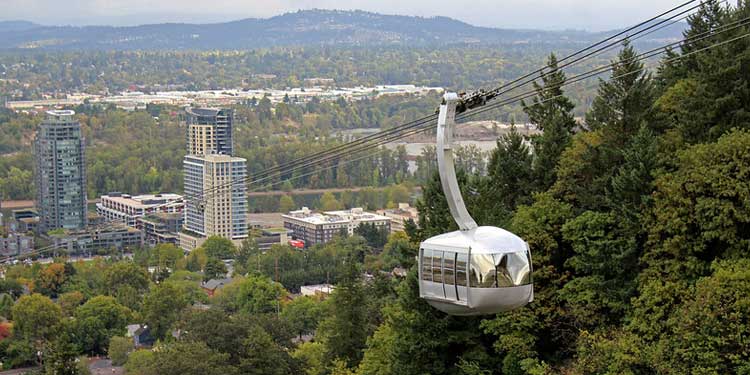 Address: 698 South Gibbs Sreet, Portland, Oregon 97239
Opening hours: 5:30 am - 9:30 am (Monday - Friday), 9:00 am - 5:00 pm on Saturdays, closed on Sundays, and observed holiday
Costs: $7 per round trip, children 6 and under are free
Portland Aerial Tram is one of the country's only aerial commuter trams that connect South Waterfront to Marquam Hill.
It offers visitors a 5-minute ride that ascends 3,000 feet at a speed of 22 mph, rising 500 feet above the ground.
Just hop along the ride, and not only will it be entertaining, but you will also be treated to scenic views of the downtown area, hills, and mountains.
Tip: For a more extraordinary view, visit during the evening to see the sunset and city lights.
Go on an Adventure of Hiking & Biking at the Forest Park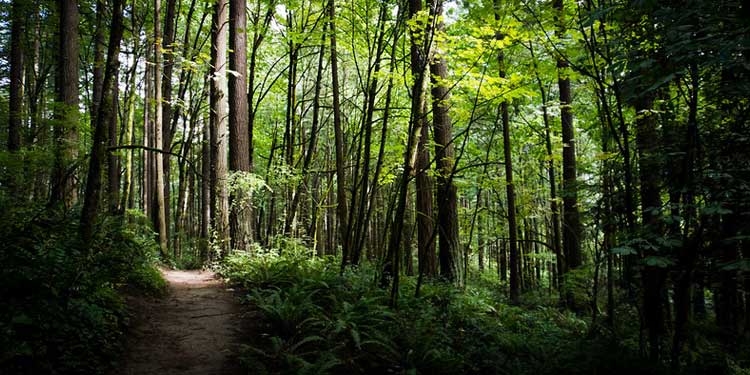 Address: Northwest 29th Avenue, Upshur Street to Newberry Road, Portland, Oregon
Opening hours: 5:00 am - 10:00 pm 
Costs: Free entry
For an easy escape from the urban environment, Forest Park flanks the city's west side, which offers a little bit of everything for the thrill adventurers.
It provides more than 80 miles of hiking and biking trails along with 5,000 acres of Northwest forests to explore.
So you will likely be surrounded by abundant wildlife and natural beauty along your adventure.
And best of all, the park is easily accessible by car, bike, or public transportation, as it is just about a half-hour drive from downtown.
Witch's Castle stands out as the main attraction to look out for while you are here. It's an old abandoned stone structure that's covered in a lush layer of bright green moss.
Bicycling Tour at Portland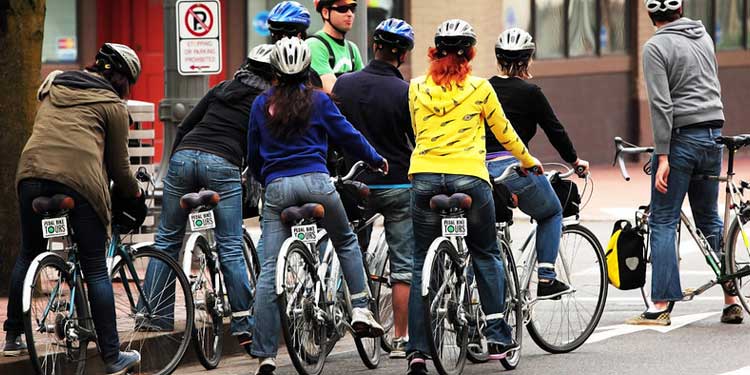 Address: Portland, Oregon, United States
You don't need a car or a bus ticket to take a tour of Portland. All it takes is a bike, gear, supplies, and a spirit for adventure within you.
If you want to tour the downtown area with the main attractions passing by Around Portland Tours offers the best-guided biking trips.
For a more challenging route, consider taking the bike trails up the Columbia River Gorge from Portland, offering fun riding through the forests of the Cascade Mountains.
Or, if you prefer an easy route, there are many paved trails along the banks of the Portland River.
My top recommendations include Willamette Greenway and Eastbank Esplanade, Portland River Loop Trail, Mount Tabor: Paved Trail to Summit, and Burnside Bridge and Tilikum Crossing Loop.
Make it more weird, fun, and entertaining by participating with the locals at Portland's annual Naked Bike Ride between July and August.
Eat From a Food Cart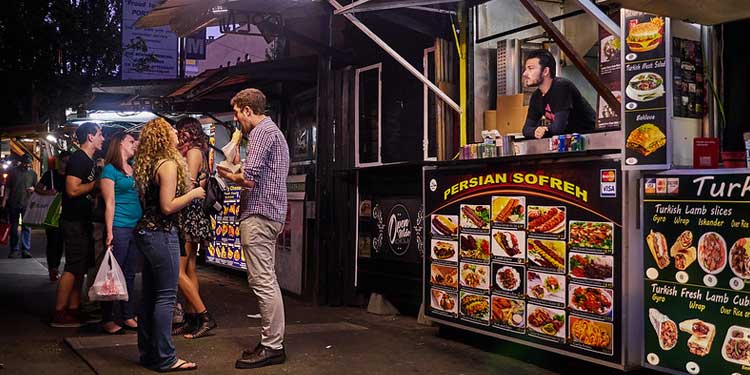 With its abundance of fresh and local ingredients, Portland is a city where street foods can compete with the best restaurants.
So, no trip to Portland would be complete without going on a food hunt at hundreds of food Carts that are spread out throughout the city.
And unlike other cities' mobile food trucks, most Portland Carts stay in groups known as ''Pods,'' making it easier to try several at once.
Take that biking trip to sample international flavors and try new food concepts without waiting in line.
Visit the Oregon Museum of Science and Industry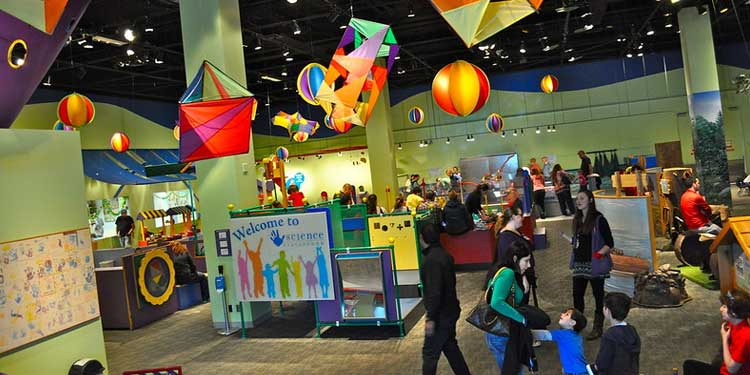 Address: 1945 Southeast Water Avenue, Portland, Oregon 97214, United States
Opening hours: 9:30 am - 5:30 pm (Tuesday - Sunday), closed on Mondays
Costs: ticket rate is $18 for adults (14+),  $15 for seniors, $13 for children (3-12), and free for children under 3
If you are traveling with your little ones and need to figure out something entertaining to do, The Oregon Museum of Science and Industry is a great place to spend a few hours.
This hands-on museum offers learning and fun to the next level for children of all ages.
With its several interactive labs filled with exhibitions covering science, technology, engineering, and mathematics, theres plenty of room to explore around the area.
Best of all, your kids get to get creative in mastering 21st-century skills such as critical thinking, problem-solving, and even collaboration.
This is far more than your average science museum!
Even if you are here by yourself and consider yourself a kid at heart, this place packs a lot of wholesome fun inside its walls.
Enjoy the Thrill of Racing at the Portland International Raceway
Address: 1940 North Victory Boulevard, Portland, Oregon 97217, United States
Opening hours: 7:30 am - 4:30 pm (might vary on events)
Costs: varies from events and seats
Get ready to experience the excitement and thrill of Fast and Furious at the Portland International Raceway.
The track here stretches about 2 miles and puts on more than 550 events a year. This means you are always close to watching a speed Sports car run at a distance every season.
Regular events at the track include drag racing, motor cross, motorcycle road racing, and cruise-ins.
Besides spectating, it offers visitors a place to play with racing cars, motorcycles, bicycles, and more.
You dont even have to be a professional rider to drive through the loop tracks, as many experienced guides will assist you.
Tip: You may want to pack snacks and drink if there's a long wait.
Nightlife at the Pearl Districts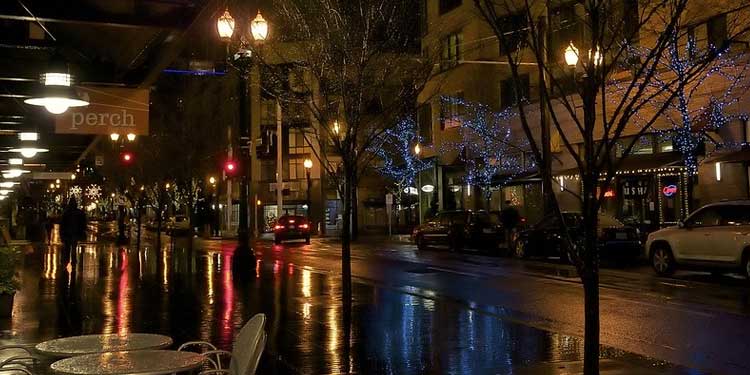 Address: West Burnside Street & Northwest Broadway, Portland, Oregon 97209
The Pearl District is a trendy Portland neighborhood that used to be a rundown warehouse district and railroad classification yards.
But today, it is one of the most renowned places in Portland, packed with fashion boutiques, breweries, clothing stores, and fine dining options.
From perusing the lively branded shops to seeing various art galleries and treating yourself to a fresh coffee or dining at one of the top-rated cafes and restaurants, there's much to keep you entertained.
It's a great place to stroll around but the real fun starts at night when it transforms into one of the best nightlife scenes in the city.
Craft Beer fans should definitely check out the Deschutes Brewery & Public House, where you will be treated to fantastic cuisine and seasonal experimental draft beer offerings.
Hike and Discover the Beauty of Multnomah Falls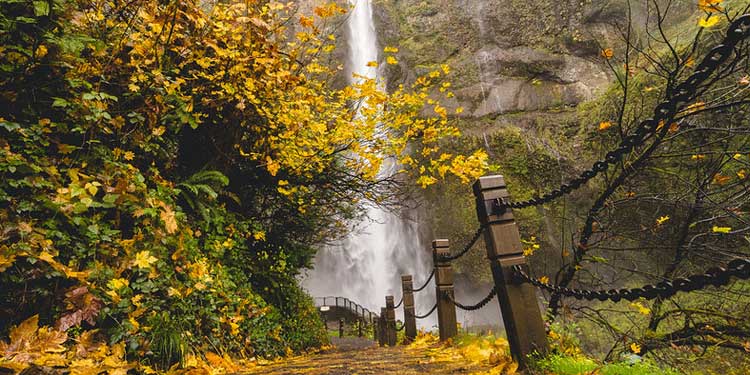 Address: Columbia River Gorge, Multnomah County, Oregon, United States
Opening hours: open year-round
Costs: free 
Difficulty Level: moderate
A striking cascade of more than 600 feet tall draws visitors to this picturesque spot with many hiking trails.
Its natural beauty makes it one of the most visited natural recreation sites in all of the Pacific Northwest.
There are several hiking routes to Multnomah Falls, but I recommend taking the 2.6 miles out-and-back trail near Bridal Veil if you want the best one.
It is one of the shortest hikes along the Columbia River Gorge Highway that offers a plethora of wildlife viewing and a great photo opportunity.
Tip: wear good hiking shoes and pack a lunch.
Go on a Wine Tasting Tour at the Willamette Valley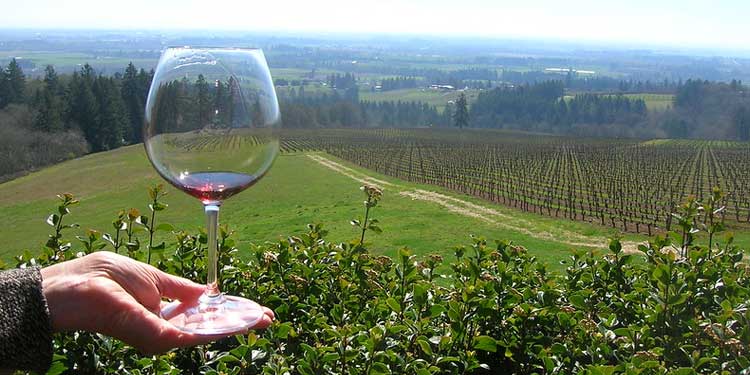 You may not know this, but just a few hour's drive outside of Portland, there are over 500 wineries in Willamette Valley, many of which specialize in Oregon Pinot Noir.
Come any day, and your taste will be filled with the magical flavors of a wine list with exceptional Oregon hospitality and charm.
Some of my favorite wineries there include Utopia Vineyard & Winery, Youngberg Hill, and Hawks View. All of these offer great wine and a laid-back view.
If you want a guided tour with larger groups, check out A Great Oregon Wine Tour for taking an educational or private tour through the Willamette Valley.
Tour the Pittock Mansion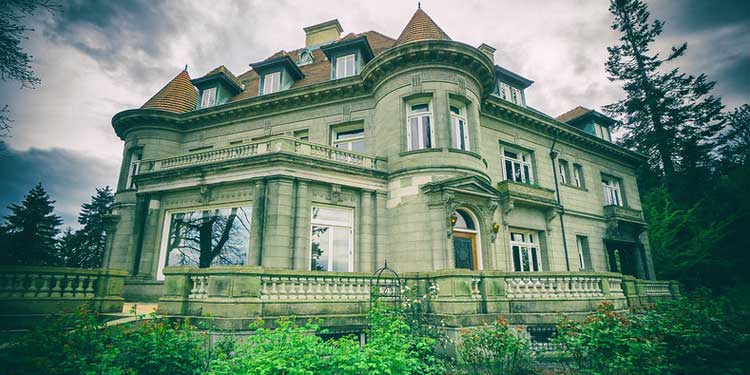 Address: 3229 Northwest Pittock Drive, Portland, Oregon 97210, United States
Opening hours: 10:00 am - 4:00 pm (Wednesday - Monday), 12:00 pm - 4:00 pm on Tuesdays
Costs: admission rate range from $14 - $10, depending on age. Children 6 and under are free.
Pittock Mansion is a more than 100-year-old heritage site that was once home to Portland's original power couple, Henry and Georgina Pittock.
Today, this French Renaissance-styled house has been attracting visitors from all over Oregon to admire its architecture and family history.
It covers approximately 16,000 square feet and has more than 46 rooms displaying the Pittock family's original belongings from the 19th century.
So, taking a guided tour of the mansion is a must-do while you are here.
And little did you know, it's also one of the hotspot areas for viewing panoramic views of the downtown area.
Start Planning Your Trip to Portland
Remember that Getting around Portland can be a bit overwhelming during working hours as it can get really crowded on the main street.
For easier access, I recommend taking the TriMet. It is Portland's finest public transportation system serving a broad area from downtown to the surrounding suburbs.
Finally, there you have all the things to plan for your trip. And by following our top recommendations and itinerary, you will surely leave Portland with a lifelong memory.
Good luck!
Note: Keep in mind that information about travel can change quickly. To ensure your trip is fun and safe, we encourage you to double-check official websites and government/travel advisory sites for the latest information on travel restrictions, entry requirements, and safety measures.