Naples is a gorgeous place to visit, especially if you like powdery sand, glimmering water, and upscale experiences.
That's one of the reasons why some believe there are more millionaires in Naples than any other area in Florida; it's so welcoming and offers beautiful scenery and fun activities.
With 37 miles of barrier islands on the coast and more golf holes than anywhere else in the USA, you will find something to do while you visit.
In this guide, we delve into the multitude of experiences Naples offers.
Whether it's outdoor explorations, exciting activities, must-see places, or an enriching history, we have you covered.
Let's journey together through this sun-kissed paradise and discover the best things to do in Naples, Florida.
Things to Do in Naples, Florida
Outdoor Experiences
Spending some time in the sun in Naples is essential. Try these attractions if you enjoy checking out the local plants and animals.
Naples Botanical Garden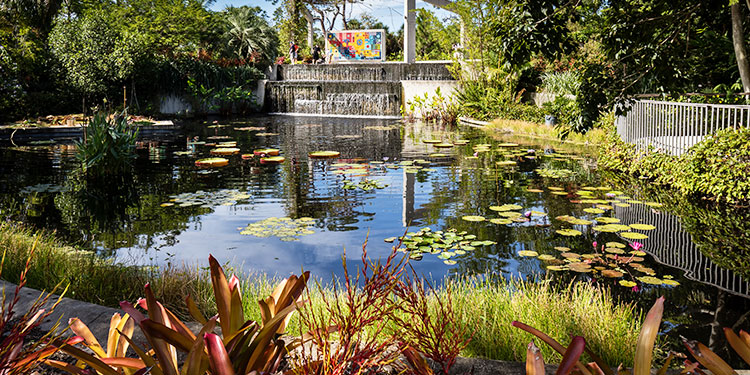 Address: 4820 Bayshore Dr, Naples, FL 34112, USA
Opening Hours: 9:00 AM - 5:00 PM daily, Tuesdays open at 8:00 AM
Cost: Adults $20, Children (4-14) $10, under 4 free
Avoid: Not wearing sunscreen or appropriate walking shoes
The Naples Botanical Garden offers a variety of experiences because they have themed gardens to explore.
The Water Garden has flora from all over the world, but it also has a soundstage where the Gardens host special performances.
The Lea Asian Garden features a Javanese temple ruin, Southeast Asian art, a Thai pavilion, and a lotus pool.
The Kapnick Brazilian Garden has many plants named for the famed designer Burle Marx. They're bright and colorful, sure to delight the eye as you go to see the mosaic wall and water feature on display.
The Caribbean Garden has two different areas. To the north, you'll find plants that recall the mountains of the Caribbean. To the south, you'll find the cacti and succulents. There's even a vanilla orchid trellis.
Plan to spend a lot of time here and bring some extra money if you want to try out the cafe or gift shop.
It's best to bring sunscreen and wear walking shoes because there's a lot of property to cover.
If you prefer quieter and less crowded walks, plan to explore early before others arrive.
Corkscrew Swamp Sanctuary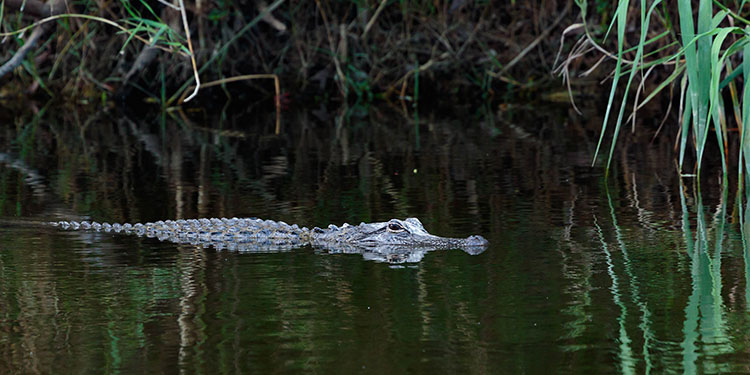 Address: 375 Sanctuary Road W., Naples, FL 34120, USA
Opening Hours: 7:00 AM - 1:30 PM daily
Cost: Adults $14, Full-time College Student with photo ID $6, National Audubon Society Member with membership card $10, Student (6-18 years old) $4, Children under 6 free
A 2.5-mile raised boardwalk takes you through various habitats, like cypress swamps and pine flatwoods.
Many animals make their homes there, so keep your eyes peeled whether you're watching the sky or water.
To learn more about it, read the signs that line the walkway.
They'll give you some insight into the property and the species who make their homes there.
Guests praise the guides, who have much information about anything you might encounter on your journey.
The last admission is at 1 PM, and the sanctuary closes at 3 PM, so plan your day accordingly.
The Audubon Society recommends buying tickets online, but you can also purchase them when you arrive.
However, spots are limited, and you may only get in if you show up with a ticket.
Make sure to wear shoes with traction because the walkway can get slippery.
Clam Pass Park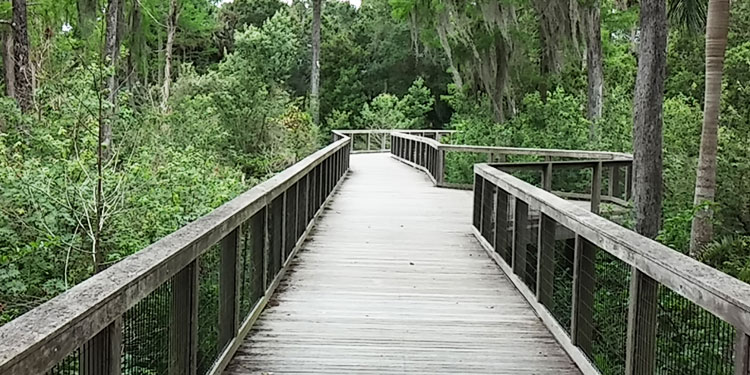 Address: 465 Seagate Dr, Naples, FL 34103, USA
Opening Hours: 8:00 AM - Sunset daily
Cost: Parking $8 per car
Imagine soft, powdery sand with shells on a beach that feels a little more private than your standard Florida beach.
That's Clam Pass Park. There's a boardwalk that's a little less than a mile long that gives you access to the beach.
A 1.8-mile trail on the property offers a bit more challenge to anyone who enjoys walking outdoors, but neither is strenuous.
Trams are available on-site to bring you to the beach if you'd rather just use the beach without the walk.
A restaurant and restrooms nearby make it a great stop for many hours.
You can enjoy your time outside until you're hungry, take a break, and then get back into the water.
Plan to pay to park because most parking requires payment.
Great Activities
With its location right on the water, there's no surprise that Naples offers many activities for those who enjoy watercraft or sports.
Naples Princess Cruises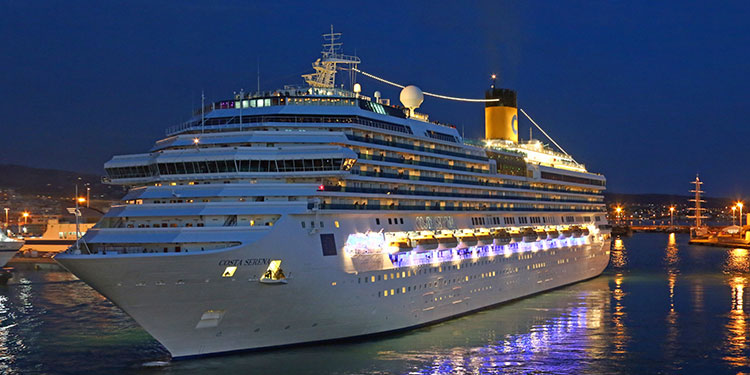 Address: 550 Port O Call Way, Naples, FL 34102, USA
Opening Hours: Varies depending on the cruise, check their website
Cost: Varies depending on the cruise, starts from $38.00 for adults and $19.00 for children
Naples Princess Cruises are experts at showing off Naples from boats as they skim the coastline.
Options for both climate-controlled and open-air are available.
Check out the sightseeing cruises to see the area (and some of the fanciest homes).
The SeaBreeze Lunch Cruises offer a lunch buffet while you check out the shoreline.
Sunset cruises with multiple dining options are also available.
The company recommends purchasing tickets in advance because they can sell out.
Expect cruises to last between 90 and 120 minutes, depending on your chosen experience.
The captain will narrate the cruise as you go, but you'll also hear music through the speakers when they aren't speaking.
Salt Therapy Grotto and Spa
Address: 3443 Pine Ridge Rd Suite 102, Naples, FL 34109, USA
Opening Hours: Monday-Saturday 10:00 AM - 5:00 PM, Sunday closed
Cost: Varies, starts from $35 per session
The Salt Therapy Grotto was built with 13 different kinds of salt from places like Poland and the Himalayan Mounts.
Relax in one of these briney saunas and let your cares melt away as you treat yourself to a completely different experience.
The largest space can hold up to ten people and is open to the stars above you.
Check out the schedule to see what's offered when you're visiting.
Some people swear by the yoga in the salt cave. Others love red light therapy.
There's even a Kid's Cave with interactive activities for the younger crowd. They're open every day of the week except Sunday.
Artis – Naples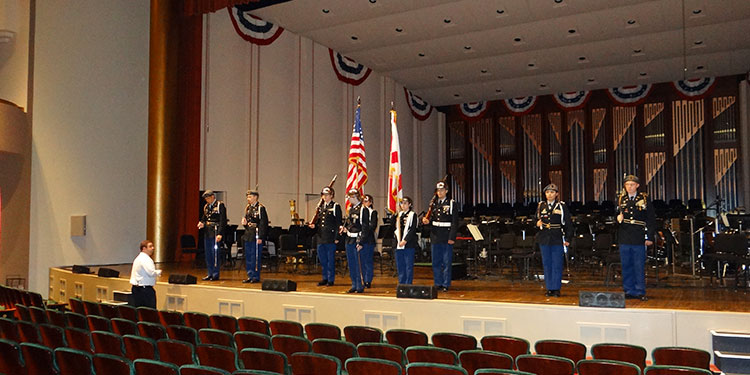 Address: 5833 Pelican Bay Blvd, Naples, FL 34108, USA
Opening Hours: Monday-Saturday 10:00 AM - 4:00 PM, Sunday 12:00 PM - 4:00 PM
Cost: Varies depending on the event or exhibition
Artis – Naples on Pelican Bay Boulevard has a concert hall and a museum, both of which are worth your attention.
The concert hall hosts everything from internationally-acclaimed musicals to the local Philharmonic, so checking the schedule is essential before you arrive.
There might be something happening that you can't miss.
Even if you don't want to see a live performance, the Baker Museum on the same property might catch your eye.
Many kinds of art are on display, including 3D and sculpture art.
Visitors mention the diverse collection and thoughtful exhibitions.
Purchase tickets online or in person, but check the hours before you go.
Historic Palm Cottage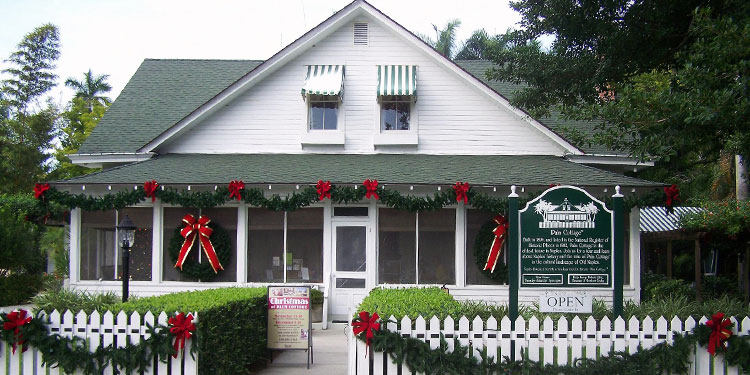 Address: 137 12th Ave S, Naples, FL 34102, USA
Opening Hours: Tuesday-Saturday 1:00 PM - 4:00 PM
Cost: Adults $13, Children (10-16) $8, under 10 free
Naples' oldest home is Palm Cottage, built in 1895 from tabby mortar.
Head over to this landmark to learn more about historic Naples.
Thoughtful docents will guide you through the home, giving facts and stories about the displayed items.
They're founts of information about everything in Naples, so don't hesitate to ask questions once the tour ends.
If you prefer a more solitary experience, self-guided tours are also available.
Check with the guides to see whether special tours are offered, especially during holidays.
Places to See
There's plenty more to do while you're in Naples. Check out these great spots to indulge your interests on your trip.
Naples Zoo at Caribbean Gardens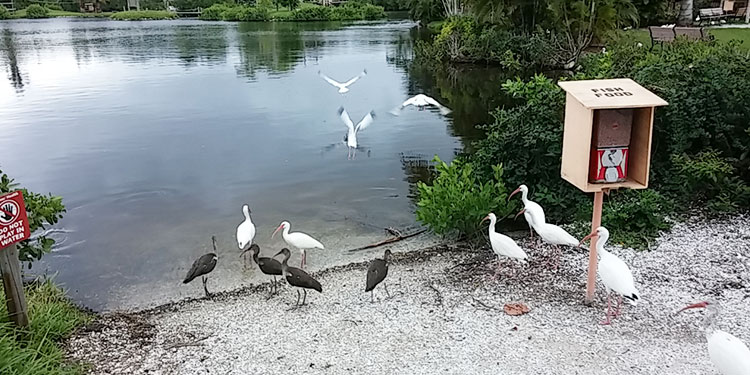 Address: 1590 Goodlette-Frank Rd, Naples, FL 34102, USA
Opening Hours: 9:00 AM - 5:00 PM daily, last entry at 4:00 PM
Cost: Adults $22.95, Children (3-12) $14.95, under 3 free
Naples Zoo has a strong focus on conservation. As a result, the animals are healthy, well cared for, and surrounded by knowledgeable keepers.
The zoo isn't large, so you can meander through it and see everything without taking up your entire day.
It's a great activity to slot into a quiet afternoon or morning while you wait for something else you've planned to start.
You can bring picnic lunches and small coolers, but not alcohol.
If you want wine or beer, you can purchase them there.
A water-filling station is next to the Lemur exhibit, so pack a water bottle to stay hydrated in the sun.
Two cafes and a Dippin Dots cart are also available. Wheelchairs and children's wagons can be rented at the zoo on a first-come, first-serve basis.
Revs Institute, Inc.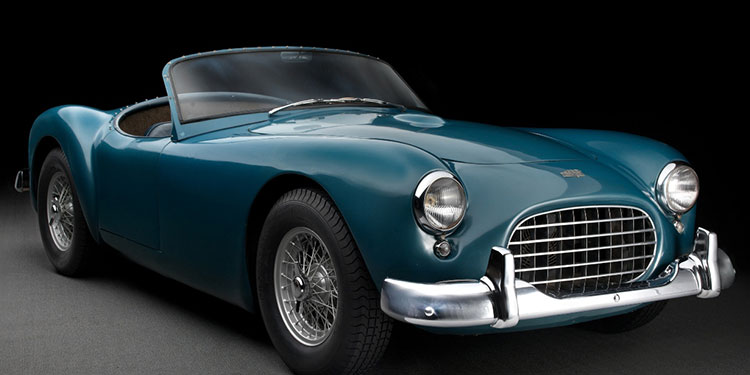 Address: 2500 S Horseshoe Dr, Naples, FL 34104, USA
Opening Hours: Tuesday, Thursday, Saturday 10:00 AM - 4:00 PM
Cost: Adults $17, Students (with ID) $10
If you're a fan of cars, the Revs Institute will delight you and teach you things you didn't know yet with their extensive car collection from all over the world.
It's clear that the guides and curators love cars because the whole place is a loving tribute to both old and new models.
Even the space where the cars are kept is designed to keep them in perfect condition for as long as possible.
Anyone interested in car restoration will see the precise and careful work that went into the collection.
The museum is only open on Tuesday, Thursday, and Saturday.
You must book a ticket for the day and time you intend to go because entries are staggered.
5th Avenue South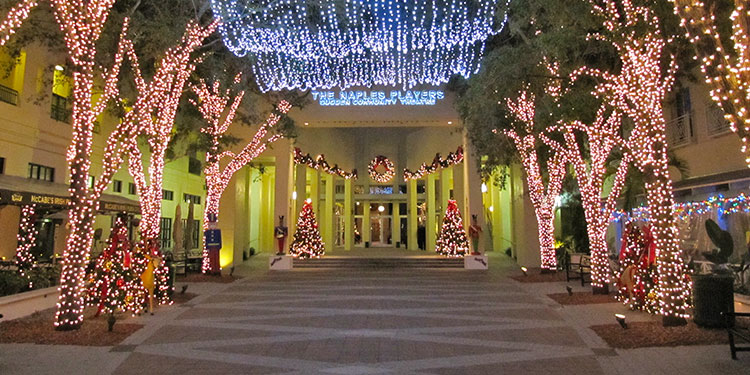 Address: 649 5th Ave S, Naples, FL 34102, USA
Opening Hours: Shops typically open 10:00 AM - 5:00 PM, Restaurants typically open 11:00 AM - 10:00 PM, but hours can vary by business
Cost: Free to explore, individual costs vary by shop or restaurant
Every city has an upscale area with shops and restaurants. Naples is no exception.
5th Avenue South is an upscale area filled with art, plants, and extensive walkways filled with people looking to find a treasure or enjoy one of the many featured experiences.
From galleries to spas to shops, there's always something to explore.
One great way to spend time at 5th Avenue South is to check their events calendar. They have several that occur annually and many that repeat throughout the year. 
Start Exploring Naples: Dive into the Jewel of Florida's Gulf Coast Now
Don't miss out on this idyllic wonderland on the Gulf. Naples is not only beautiful but welcoming.
So many social events appear at various times of the year that you must check the city's events calendar before booking your tickets.
You'll undoubtedly find some magnificent activities to add to your itinerary.
Note: Keep in mind that information about travel can change quickly. To make sure your trip is fun and safe, we encourage you to double-check official websites and government/travel advisory sites for the latest information on travel restrictions, entry requirements, and safety measures.
Discover More Florida Destinations: