The small-town charm of Homosassa shows you a different view of Florida than you might get anywhere else.
The town has a rich history, including Native American roots, an old sugar mill, and the commercial fishing that so often sustained the residents of this community.
If you check out some of the local historical sights, you'll see evidence of this past and better understand how Homosassa became the place it is today.
Staying in Homosassa
Homosassa may not be what you think of when you picture Florida. It's not amusement parks and glamorous nightlife.
This town of only a few thousand people is filled with things meant to service and entertain the community.
However, this means a few considerations are necessary before you plan to travel there.
First and foremost, you will need a means of transportation.
Many activities in Homosassa require driving to get there, and public transportation isn't an option.
Also, ensure you have somewhere to stay in advance and check the hotel's location. It may be a bit farther away than you like, depending on what lodging you choose.
If those details are squared away, and you're ready for some fun – especially if you like the great outdoors – then you're ready to experience the beauty of this little community on the Gulf Coast.
Things to Do in Homosassa, Florida
Manatee Snorkeling Center
The Homosassa Manatee Snorkeling Center offers a variety of activities for visitors that might be right up your alley. Check out everything they have to offer and decide which suits you best.
Manatee and Dolphin Tours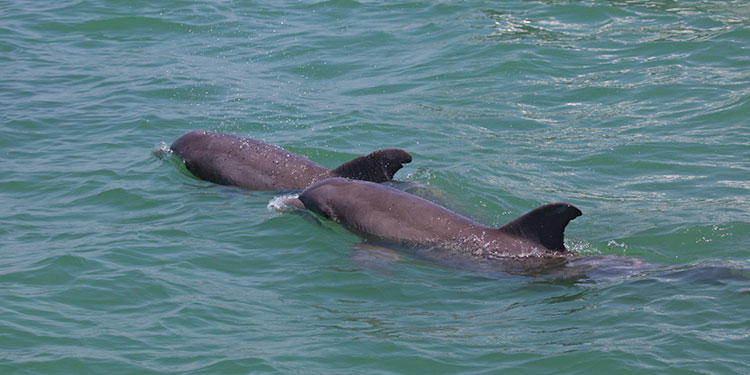 Address: 10460 W New York St, Homosassa, FL 34448
Hours:  8 AM - 5 PM (varies by tour)
Cost: Depends on the tour/activity (check their website)
Choose from various manatee or dolphin tours to get up close and personal with some of the most incredible marine animals in the world.
There are multiple types of tours with different price points offered. For example, tours can run anywhere from three hours to all day.
They can include groups or be private for groups of up to six.
You can get in the water on manatee tours and swim with them. These gentle animals are great to spend time with.
Dolphin tours are slightly different because you're out to see them – not swim with them.
Of course, the company can't guarantee that you'll be able to find them on a given day.
If you're worried, check out their guarantee that includes a second tour for a significantly reduced price if you don't see a manatee.
Snorkeling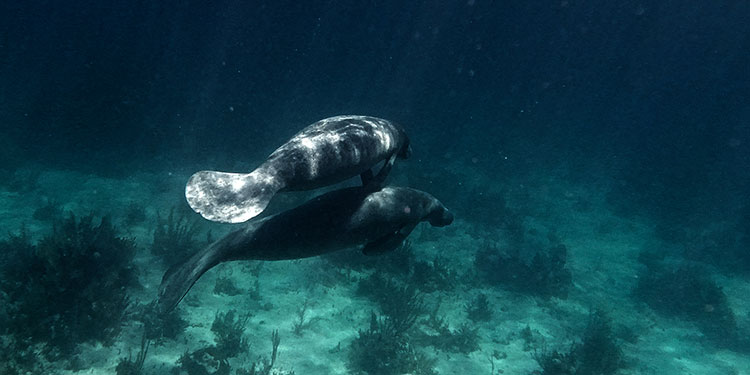 They also offer a quick two-hour snorkeling tour that fits nicely into almost any schedule.
A 20-minute boat ride takes you to a place where you can relax, swim, snorkel, and get away from your responsibilities for a few hours.
It's not a long tour, and there are no guaranteed sightings, but it's a good break and a fun time.
Scallops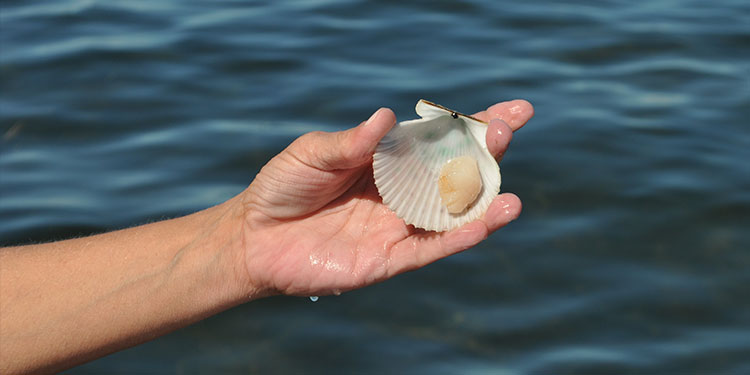 If you love fresh scallops, try the Scalloping Tour.
If you want to gather scallops, you don't have to bring your scalloping license, which is typically required in Florida.
Instead, they provide licenses for everyone in the party. It's a private tour, so you rent the entire boat for up to four people.
You can pay to bring an additional two people along.
This tour is a six-hour commitment where you'll learn to recognize and scoop up scallops.
You can take up to two gallons of scallops (with the max being ten for the entire boat) home with you at the end of the day.
Cruises and Crawls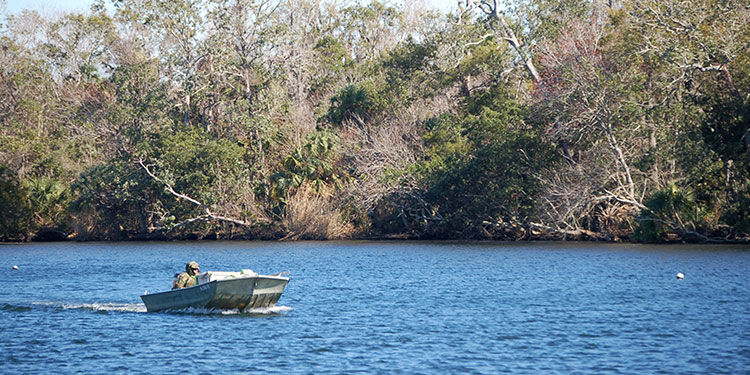 Check out the river and sunset cruise if you want to spend time on the boat.
The river cruise itself is a pretty basic boat tour.
The sunset cruises come in romantic and family varieties with different prices and inclusions.
You can also do a water pub crawl where the boat takes you and your friends to the best bars and venues to have a good time in Homosassa.
If you're looking for an experienced guide to the area and want to enjoy the river between drinks, check out the water pub crawl.
No matter which activity you choose, check to see what's included.
For example, the Manatee Madness Private Tour includes wetsuits, drinks, snacks, a meal, sunscreen, snorkel gear, and towels. Knowing what's included in your tour ahead of time will help make it a more positive experience.
Animal Encounters
Homosassa Springs Wildlife State Park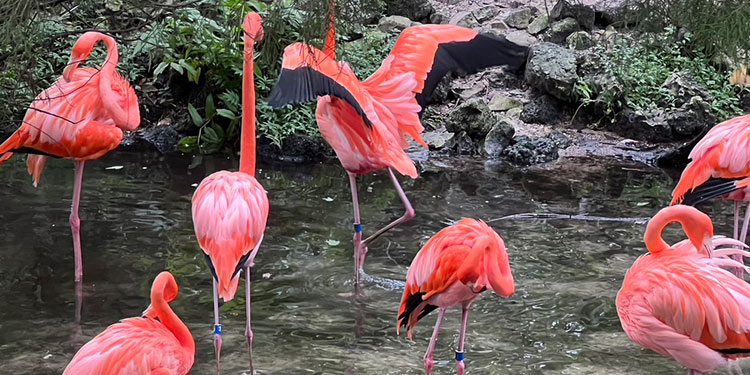 Address: 4150 S Suncoast Blvd, Homosassa, FL 34446
Hours: 9 AM - 5:30 PM
Cost: Adults: $13, Children (6-12): $5, Under 6: Free
This state park has so much to offer anyone who enjoys wildlife and the great outdoors.
However, it isn't just a natural refuge.
There are a lot of structured activities to do there, aside from the walking trails and beautiful waters.
You can also do geocaching, take boat rides, or even use a wheelchair-accessible path to check out the scenery.
The park closes around five each day, and there is an entry fee.
Depending on the time of year, there may be some events up and running to check out as well.
Keep your eyes peeled and watch your step. As you traverse the area, bears, panthers, and alligators could be around.
Monkey Island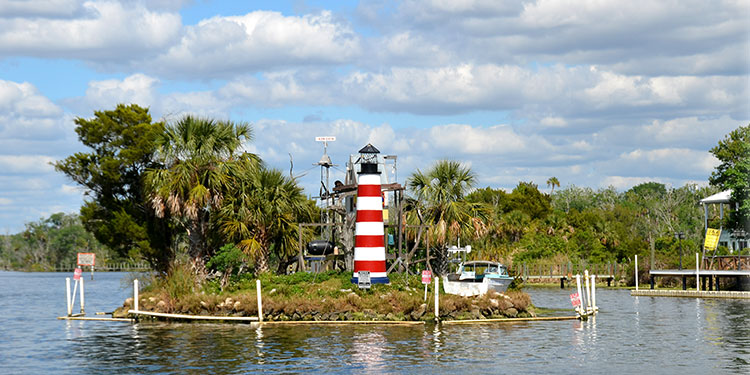 Address: Along the Homosassa River
Hours: Accessible during daylight hours
Cost: Free to view from the shore
Where once there was only a rock, now there's an island full of monkeys in the middle of the Homosassa River.
The story is that a developer decided to add dirt to a rocky place in the river to stop boats from having problems as they sailed past.
He went on to decorate the island with cute and silly decor as well.
The developer moved a set of monkeys to the island when they were creating issues nearby.
You can still look out and see them from the shore.
While you won't interact with the monkeys, it's a neat spot worth checking out.
One of the restaurants mentioned below also has views of Monkey Island.
Shopping and Food
While you're in Homosassa, check out these hidden gems.
Pepper Creek Pottery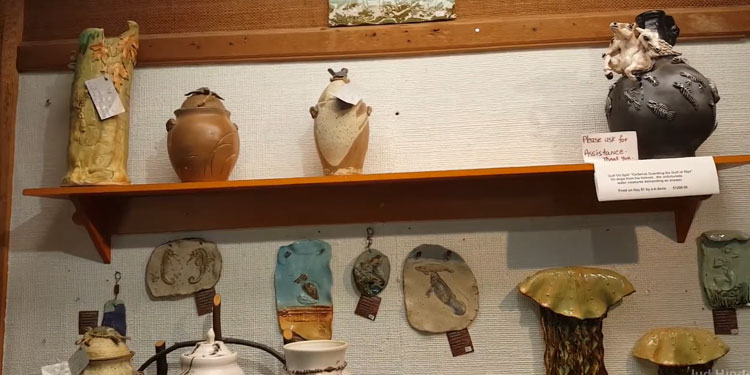 Address: 6312 S. Suncoast Blvd, Homosassa, FL 34446
Hours: Vary (check their website)
Cost: Free entry, pottery prices vary
Pepper Creek Pottery is unique because there's actually an artist working on-site.
You can get much information about the process and inspiration by seeing how someone works, especially if they're willing to answer questions.
As you check out the displays, note how the pieces are all made by local artists. Many are functional as well as lovely.
Reviewers all praise the proprietors' kindness and this pottery shop's charm.
The Monkey Bar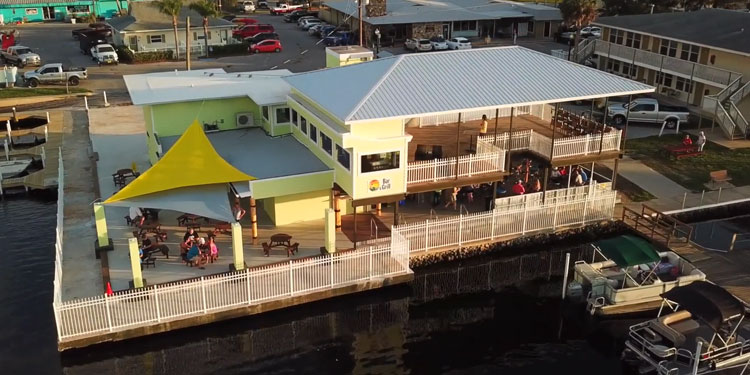 Address: 5297 S. Cherokee Way, Homosassa, FL 34448
Hours: Vary by day
Cost: Menu item prices vary
When you want a drink or a bite to eat, check out the Monkey Bar.
You can even see Monkey Island from some parts of this local joint.
Try to get an outdoor table because you can't beat the ambiance.
You'll see boaters enjoying the day, feel the warm wind off the water, and generally be able to relax and enjoy your food.
They even have live music sometimes.
The service and food are excellent, so you can soak up the sun while dining on some great food with great people.
Howard's Flea Market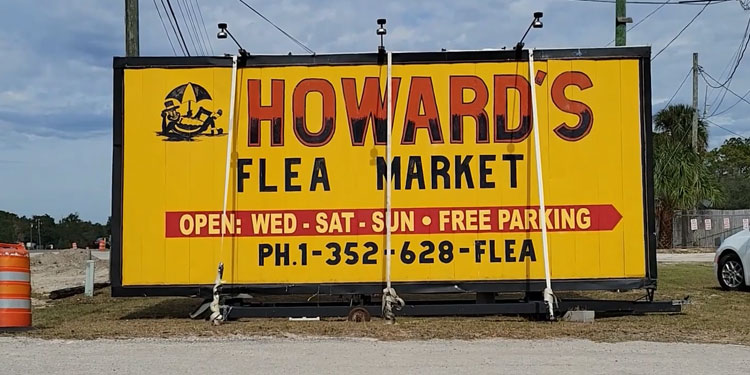 Address: 6373 S Suncoast Blvd, Homosassa, FL 34446
Hours: Weekends, 8 AM - 3 PM
Cost: Free entry and parking, item prices vary
Check out Howard's Flea Market to mingle with people in the community and pick up some remarkable treasures.
It's open on weekends from 8 AM until 3 PM and has been running since 1972.
More than 600 covered booths and many outdoor spaces exist for other vendors.
It's hard to say what you might find. Everything from vintage clothes to handmade jewelry to books, antiques, and art is represented here.
You can park and enter the market for free. Come hungry because there is plenty of great food to eat while you're there.
The Freezer Tiki Bar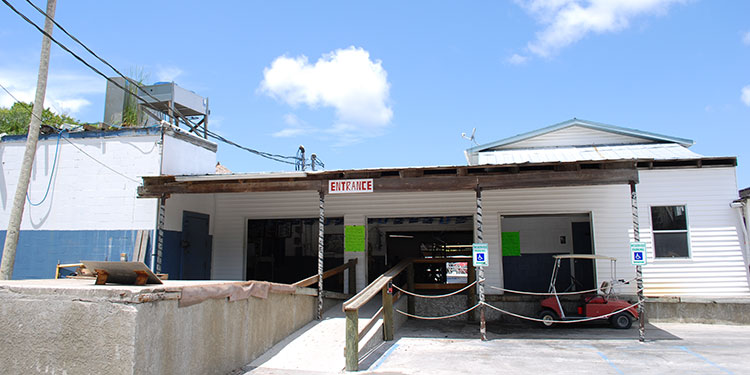 Address: 5590 S Boulevard Dr, Homosassa, FL 34448
Hours: Vary (check their website)
Cost: Menu item prices vary, cash-only
This little cash-only restaurant offers some of the best seafood you've ever had.
Inside, it can be a little chaotic. Expect a line out the door and bring someone to look for a table if you want to eat on-site.
They fill up fast. However, that's because you get some great food from a local place that keeps even those who live nearby returning for more.
Don't worry if the line looks too long. It moves fast.
Just grab your friends' orders and wait in line while they save a table – and then you'll be ready to sit down and feast by the time your order is up.
Embrace the Charm of Homosassa, Florida
Homosassa is a small place packed with robust and exciting local culture.
It's great for those who love boating, fishing, spending time with animals, or eating great seafood.
There's plenty to do if you plan to stop by for a few hours or spend a bit more time there.
No matter what you decide, start planning your trip, and be sure to wave hello to the monkeys. 
Note: Keep in mind that information about travel can change quickly. To make sure your trip is fun and safe, we encourage you to double-check official websites and government/travel advisory sites for the latest information on travel restrictions, entry requirements, and safety measures.
Discover More Florida Destinations: