Lincoln City is on the Central Oregon Coast, sharing miles and miles of shoreline along with Newport.
It is a perfect beach holiday vacation for families and couples getaway, with many attractions wheelchair-accessible to accommodate all types of travelers.
From treasure hunting at the 7 miles of shoreline to going on surfing and kayaking adventures, Lincoln is filled with fun and excitement.
And stretched alongside the Pacific Ocean, this small beachside city boasts an array of restaurants and hotels for extra delight.
But what makes it more than just a coastal city?
To find out, we have set a list of some of the best things to do in Lincoln City, Oregon, to make a memorable trip. So let's get started!
Things to Do in Lincoln City, Oregon
Explore the Roads End State Recreation Site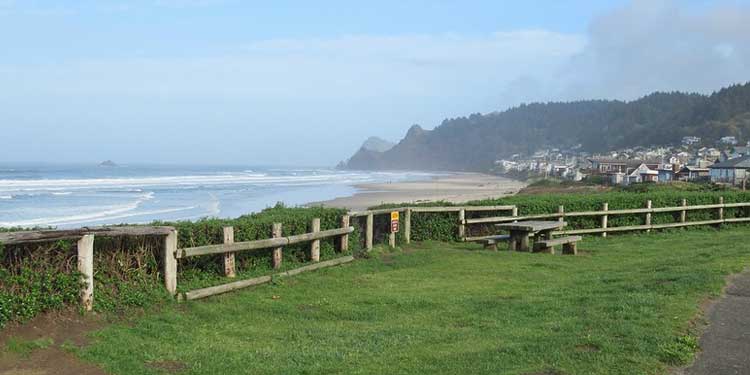 Address: Roads End State Recreation Site, 5901 North West Logan Road, Lincoln City, Oregon 97367, United States
Opening hours: open daily from 6:00 am - 10:00 pm 
Costs: beach access and parking are free
If you prefer playing in tidal pools and discovering secret coves, Roads End Point is the place for you.
Plan on walking a little more than a mile from the parking lot to reach the point and its tide pools.
Once you discover this massive 7 miles long shoreline, you will be greeted with many nicely managed amenities.
With several hiking routes, including the renowned God's Thumb, picnic tables for the whole family, and sunset viewing, there's something for everyone.
Live Music and Arts at the Lincoln City Cultural Center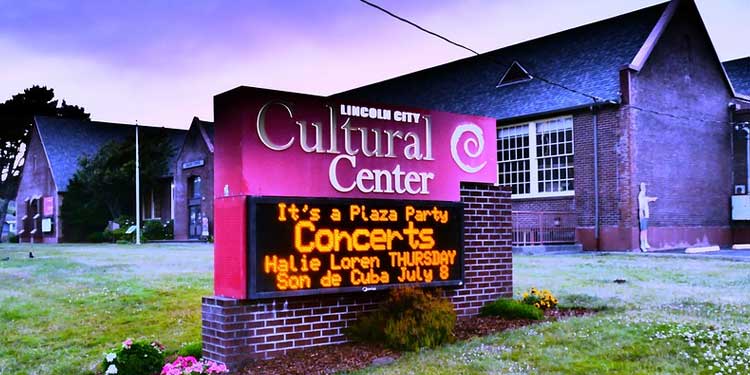 Address: 540 North East Highway 101, Lincoln City, Oregon 97367, United States
Opening hours: 10:00 am - 5:00 pm (Wednesday - Sunday), closed on Mondays & Tuesdays (might vary on shows and events)
Costs: ticket price varies from shows and events
Whether it's live entertainment or expressing your creativity, the Lincoln City Cultural Centre does an excellent job of keeping visitors satisfied and overjoyed.
From concerts and festivals to seminars and art displays, there's something for everyone here to spend an entire day.
If you wish to spend more than just a day, go on weekends and get along the Lincoln City Farmer's Market on the front lawn in the summer and indoors in the winter.
It would be perfect for catching on live music from local artists and going on a locally sourced food tour.
Lincoln City Kite Flying Festival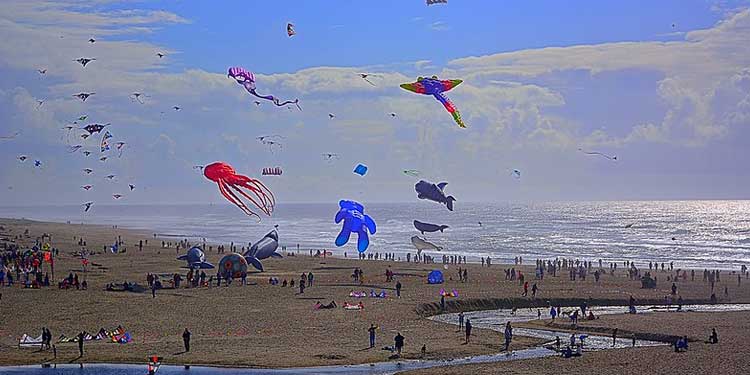 Address: Held on 100 South West Highway 101. D River Wayside. Lincoln City, Oregon 97367
Event: Every Year in Summer (Late June ) & Fall ( Early October)
Watch giant and colorful squid move through the skies, whales break the clouds, or rapid Rokkaku kites dance in loops and whorl in the air.
Hold on to your drinks because it is the annual Lincoln City Summer Kite Festival held on the D River State Wayside every year from Late June and Early Fall.
Experience this two-day event filled with fun and excitement as a spectator or a competitor. The choice is yours!
Explore the Beaches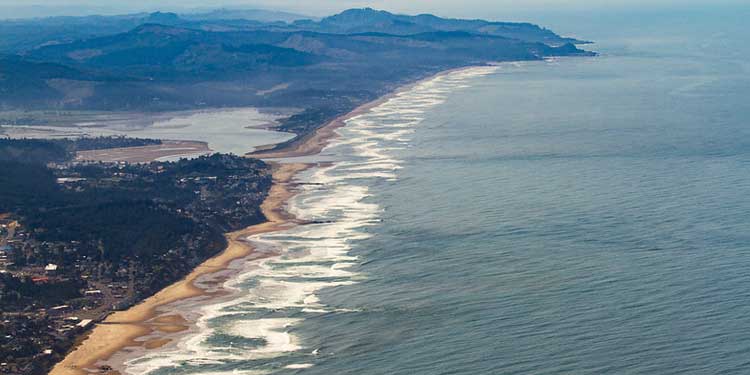 Lincoln City boasts more sandy attractions than any other coastal town in Oregon. Thanks to its seven miles of lovely beaches.
While exploring, you can spend the entire day making sandcastles, surfing, or just watching the waves and sunsets sparking down the water.
Want to get along with a fun adventure?
Walk along its miles of beaches and go beachcombing or a treasure-hunting on a glass float. It is fun for the entire family and large groups.
The beach has access points from Roads End Recreation Site to Siletz Bay and all the way to the South D River State Recreation Site.
It is a popular access point in the city center, close to the beaches of Devil's Lake best for every beach recreational activity.
Note: For more easy beach access points, we recommend visiting Explore Lincoln City website.
Outdoor Recreation at the Devils Lake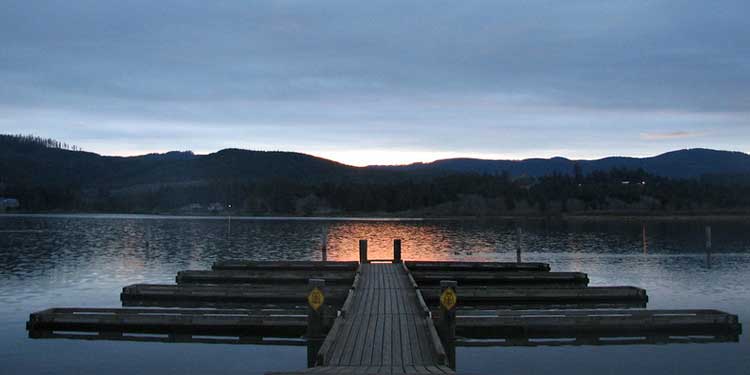 Address: Devil's Lake State Recreation Area, Lincoln City, Oregon 97367, United States
Opening hours: Park hours are from 6:00 am - 10:00 pm
Take a break from beaches and go to a quieter side of Lincoln City at Devil's Lake for rejuvenation in nature.
It offers nice Asphalt pathways for biking and walking around the lush greeneries of the Lake's State Park.
Spend your day fishing, kayaking, swimming, and wildlife viewing, or make it an overnight adventure of camping at many of its campgrounds.
Stroll Around the Connie Hansen Garden Conservancy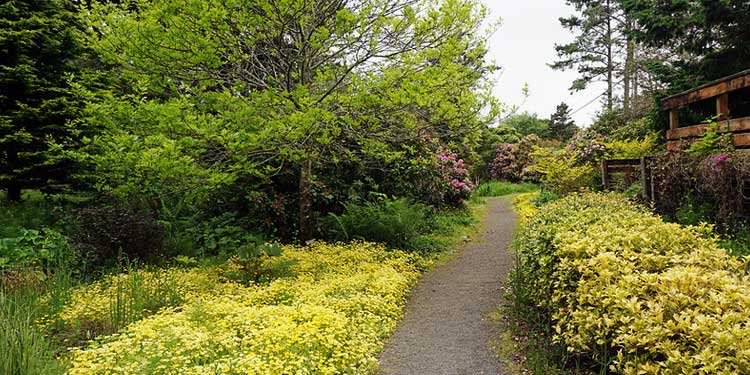 Address: 1931 North West 33rd Street, Lincoln City, Oregon 97367, United States
Opening hours: open daily from dawn to dusk
Costs: free admission
Connie Hansen Garden Conservancy is a stunning one-acre hidden gem in the middle of Lincoln City's backroads.
Visitors can take self-guided tours by strolling the paths that snake around the garden featuring blooming rhododendrons, shrubs, perennials, and more.
A lot of photo opportunities and perfect for spending some free time in the midst of the city.
It is open year-round; however, the best to visit would be in spring when the wildflowers are in full bloom.
Tip: Bring a picnic lunch and drinks for some refreshments.
Go on a Treasure Hunt at the 7 Miles of Beaches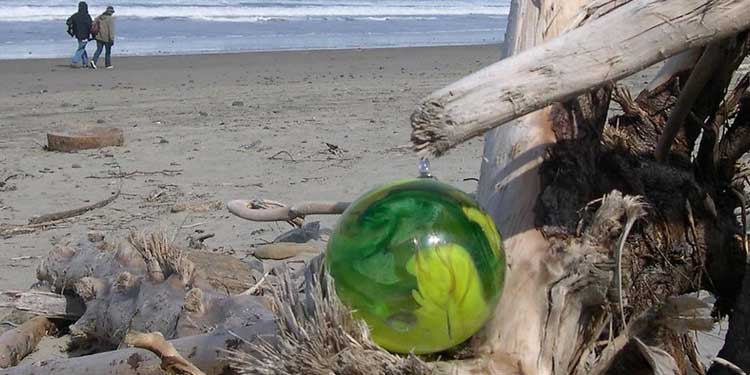 One of the most fun activities in Lincoln City combines beachcombing and a variation of an Easter Egg hunt. Except you are hunting for beautiful glass floats.
The Local Chamber of Commerce hides thousands of decorated glass floats along the miles of beaches in the city.
If you find one, you get to keep the glass treasure and be given a Certificate of Authenticity as well as information about the artist who created your float.
All you need to do is call 541-996-1274 or go to its registration website to record your find.
Overall, it's an exciting blend of fun and adventure for the whole family and larger groups.
Tip: Begin your search at open beach access points.
Shop Till you Drop at the Lincoln City Outlets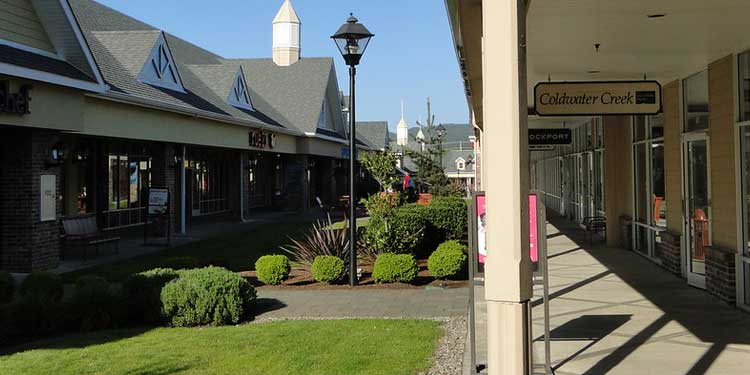 Address: 1500 South East Devils Lake Road, Lincoln City, Oregon 97367, United States
Opening hours: Mall opens daily from 10:00 am - 7:00 pm (Monday- Saturday), 10:00 am - 6:00 pm on Sundays
Who knew there was a large open-air shopping complex on the coastal side of Lincoln City?
Well, Lincoln City Outlets is just the place for shopaholics looking for a place to shop at a reasonable price.
It offers merchandise directly from the maker of renowned designers and name brands.
Choose from stores like Hollister, Nike, Reebok, Coach, Columbia, Jones New York, and many more.
Tip: Theres also a small snack cafe and great sushi at Momijis within the outdoor-style mall to grab a quick meal.
Make Glass Floats at the Lincoln City Glass Center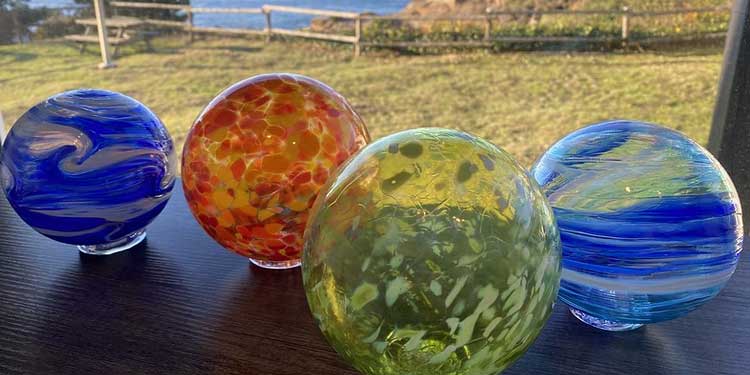 Address: 4821 South Eeast Highway 101, Lincoln City, Oregon 97367, United States
Opening hours: open daily from 10:00 am - 6:00 pm
Costs: free admission
Perhaps you have already heard about the renowned Glass Float treasure of Lincoln City that travelers and locals go on hunting annually.
You will be happy knowing that Lincoln City Glass Center provides visitors to learn about the making process of these glass treasures.
And also how to work safely as you turn molten glass into works of art.
Make an appointment ahead of time and create your own works of art with hands-on experience and take home the treasure with you.
Visit the Sunday Lincoln City Farmers & Crafters Market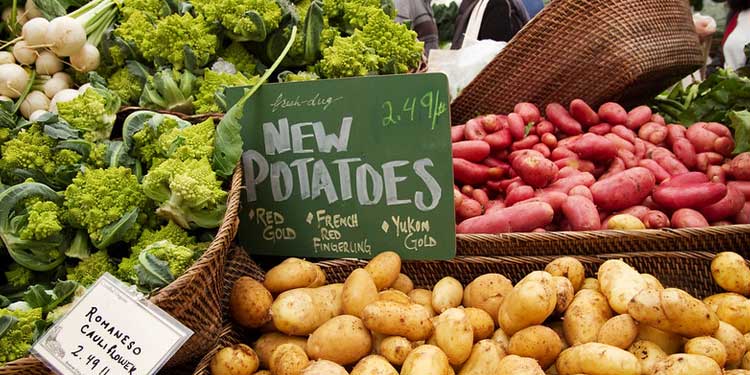 Address: 7755 US-101, Gleneden Beach, Oregon 97388, United States
Opening hours: open every Sunday from 9:00 am - 3:00 pm
Discover the culinary delights and skills of the Central Oregon Coast at the Sunday Lincoln City Farmers Market.
It sells everything from locally sourced vegetables, fruits, and dairy products to local artists' finest arts and paintings.
Stroll around spending a few dollars shopping, and try some crafted beers while you enjoy the live music.
It also offers unique entertainment for the whole family, including Max's magic show twice daily.
Go on a Surfing and Kayak Adventures Tour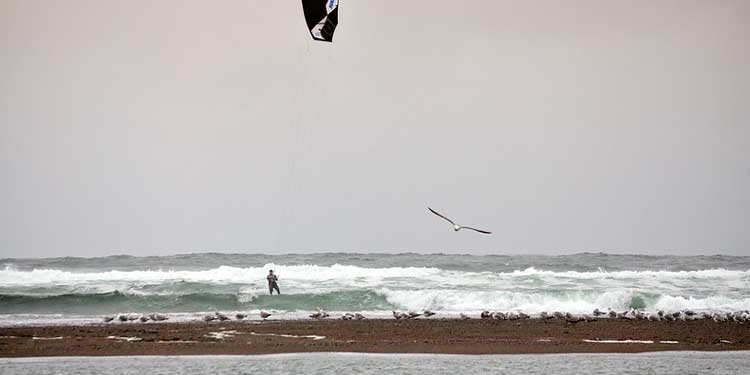 Surfing and Kayaking is the most spectacular way to experience and see the coast of Lincoln City.
I recommend the Surfing Town Surf Shop for rentals and adventure tours.
It provides everything you need, from surfboards, kayaks, and skimboards to stand-up paddle boards and bike rentals.
Best of all, you dont have to be a professional water sports enthusiast to enjoy the adventure.
It offers a complete surfing rental department and surfing instruction lessons for anyone wanting to try surfing.
Best Places to Eat and Drink around Lincoln City
Lincoln City boasts many restaurants that serve excellent food menus and drinks with a scenic view of the beach and oceans. However, the best ones are right around the corner. Our top recommendations include the following:
Kyllo's Seafood & Grill: It boasts a wonderful American fish house that is spacious and welcoming and has a fireplace, a deck, and views of the ocean and D River.
The Bay House: It is a chic restaurant with a view of Siletz Bay that serves elegant, seasonally appropriate New American cuisine and exquisite wine.
Snug Harbor Bar and Grill: A cozy 1930s-era laid-back bar with cedar-plank walls offering casual American fare, live music, and a terrace.
Autobahn 101: a laid-back restaurant providing burgers, substantial German food, and microbrews along with beverages.
Beachcrest Brewing Company: It is an independent brewery and taproom on the Central Oregon Coast that serves handcrafted beer and delightful food menus.
Note: We recommend visiting its website to make a reservation 
Best Places to Stay Around Lincoln City
You might first consider checking out the best places to stay while you are here. For every amenities and special accommodations package, check out our top recommendations:
The Coho Oceanfront Lodge: It is a beachfront hotel with comfortable rooms and suites, as well as an indoor pool and complimentary continental breakfast.
Pelican Shores Inn: It provides casual rooms and suites at a laid-back seaside hotel with an indoor pool and private beach access.
Whistling Winds Motel: Lodge-style hotel offering wood-paneled rooms (some with kitchenettes), suites, and cottages.
Shearwater Inn: Airy rooms and suites with ocean views and Jacuzzi tubs in a classy hotel with included breakfast.
Salmonberry Inn & Beach House: It offers pleasant B&B accommodations with antiques, bright rooms, and sitting places, as well as a hot tub, a lounge, and complimentary breakfast.
Note: For bookings and accommodations, we recommend checking its website.
Start Planning Your Trip To Lincoln City
Finally, keep in mind that the best to visit Lincoln City is around June to October for all sorts of travelers.
The hottest months are typically July, August, and September. The driest month is July. December, January, and February are the coldest months.
And as you can see, there are plenty of things to do and see in Lincoln City that will make your visit worthwhile at this seaside of Oregon.
By following our top recommendations, you are sure to discover the best of Oregon.
Good luck!