With its sugar sand that lines the turquoise waters of the Gulf of Mexico, Clearwater Beach is an iconic destination for anyone who loves warm weather and calm seas.
Whether you're there for the Sugar Sand Festival, where master artisans sculpt sand into almost lifelike art, or just hoping to try some famous local grouper, the area offers so much to its visitors.
Make the trip effortless by crafting an itinerary that includes some of your favorite things to do while you're in town.
Things to do in Clearwater, Florida
Places to Visit
Clearwater has a few different places where tourists and locals gather to enjoy what the area offers. Check out the schedule for each place before you plan to arrive to see whether your trip might align with special events or shows.
Clearwater Marine Aquarium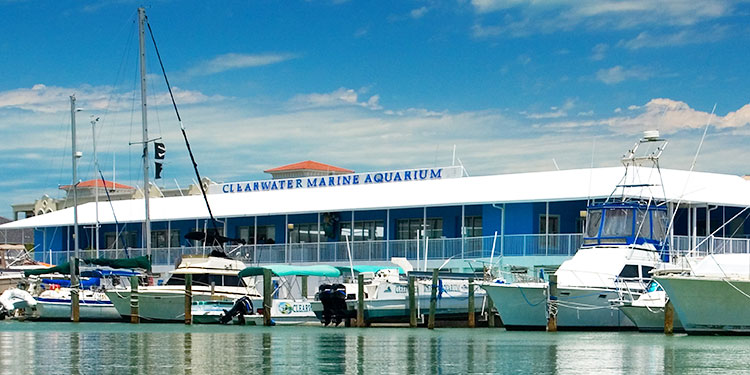 Address: 249 Windward Passage, Clearwater, FL 33767, United States
Opening hours: Daily, 10 AM - 6 PM
Cost: Tickets are $29.95 for adults, $24.95 for children 3-12, and $26.95 for seniors 60+. Additional experiences may cost extra.
Parking: Free
The Clearwater Marine Aquarium is a must-see for anyone who loves marine life.
The organization running it is a non-profit dedicated to rehabilitating sea life and trying to help injured animals heal.
You can learn much about these pursuits as you check out the aquarium and its work.
However, you'll also be able to get up-close-and-personal with many unique and fascinating creatures.
Check out the boat tours, informational exhibits, and gift shop to take a little piece of the aquarium home.
If you get hungry, there's a cafe and snack bar. Tickets are available at the museum, but you can also book online.
Parking is free and readily available. Be sure to check whether you'd like to participate in any memorable experiences, which may have requirements and must be booked in advance.
Ruth Eckerd Hall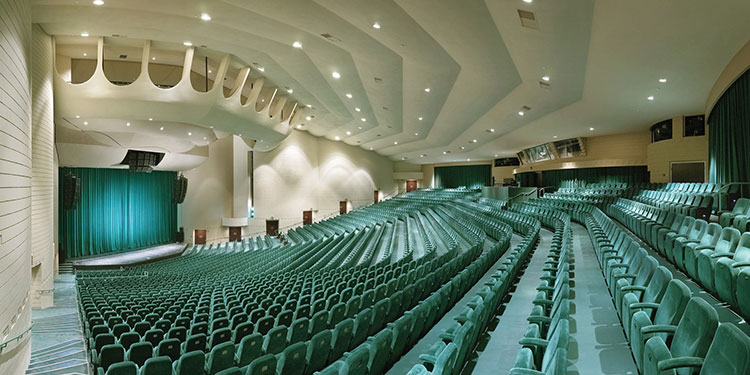 Address: 1111 McMullen Booth Rd, Clearwater, FL 33759, United States
Cost: Prices vary depending on the performance. Check the official website for specific show prices.
Parking: Free
You're probably there for the performances when you visit Ruth Eckerd Hall.
However, the building is also quite lovely, and you should linger in it while waiting for the performance to appreciate the elegant architecture.
Depending on the schedule during your visit, you'll find anything from Broadway shows to comedy showcases.
They even offer hands-on experiences like workshops and masterclasses to help people learn more about the arts.
Patrons praise the comfortable seats and enjoy being able to bring drinks into the theater itself.
The acoustics and great seating are also frequently mentioned because you'll enjoy great sound wherever you sit.
Parking is also free, and there are many spaces available.
Operation City Quest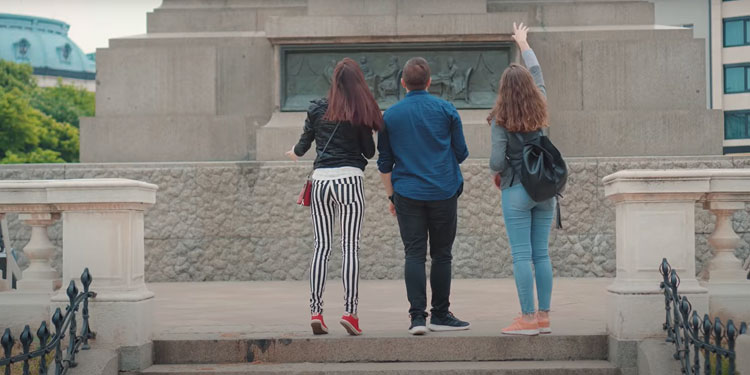 Starting location: Pier 60 Park, 1 Causeway Blvd, Clearwater, FL 33767, United States
Duration: Approximately 2 hours
Cost: Prices start at $20 per person
Try the Operation City Quest scavenger hunt to see more of Clearwater and stretch your legs as you check out some of the most notable places in the city.
Unlike many options, this can be done without an in-person guide or helper because most of the work is done on your phone.
Once you have tickets and the app is on your phone, you go to Pier 60 Park at 1 Causeway Boulevard to start your quest and then check your confirmation email to get started.
A remote assistant will be available during your scavenger hunt if you have issues or need answers.
You'll be looking for anything from memorials to fire hydrants, so take close note of everything surrounding you as you move through the city.
They estimate that the hunts take about two hours and say most groups walk two miles.
Larger groups can split into teams, but even a group of two will still be able to earn points and compete against other on the app.
Board a Boat
One great way to experience Clearwater is from the deck of a boat. It's such a popular activity that multiple companies offer different experiences, so you'll surely find one that suits you.
Dolphin Exploration Tour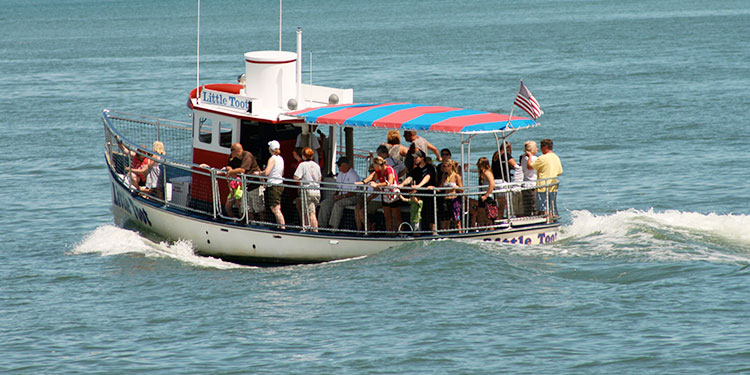 Address: 25 Causeway Blvd, Clearwater, FL 33767, United States
Duration: Approximately 2 hours
Cost: Adult tickets are $29.95, and children's tickets are $16.95. There may be additional costs for drink packages or other extras.
Many companies in Clearwater Beach offer dolphin tours, and any of the offerings might be suitable for your group.
One thing to consider is the Dolphin Exploration Tour by Topics Boat Tours.
It offers indoor and outdoor seating, an experienced crew with a lot of information about the area, gorgeous views of Clearwater Beach, and even an optional upgrade for unlimited drinks.
A Happy Hour tour from April to September also offers various drink packages.
Of course, dolphins are not guaranteed to cooperate the day you're out on the tour.
Luckily this company offers a guarantee to give you a second trip if the ship doesn't spot any dolphins on your first adventure.
If you just want to get out on the water, they also offer a sunset tour that might appeal to you.
Buffet on Calypso Queen
Address: 25 Causeway Blvd Slip #18, Clearwater, FL 33767, United States
Duration: Approximately 4 hours
Cost: Lunch cruises start at $29.95 for adults and $19.95 for children. Dinner cruises start at $49.95 for adults and $29.95 for children. Prices may vary.
Try the Calypso Queen's Buffet Cruise for good eats and great views.
This unique experience lasts four hours and includes a meal and live entertainment as you traverse the waters of the Gulf of Mexico.
Since it's set up buffet style, you're sure to find something you want.
Everything is prepared fresh on the ship, and guests say the options are delicious.
You can even choose an option that offers unlimited drinks during the trip.
Show up early and make sure you have a parking spot secure.
You should be able to get a code from the venue to give you more time for free because parking nearby is expensive otherwise.
Bring sunscreen even if you're going to dine and mostly stay on the shaded lower decks because the sun bouncing off the gulf waters can leave you with a sneaky sunburn.
Captain Memo's Pirate Cruise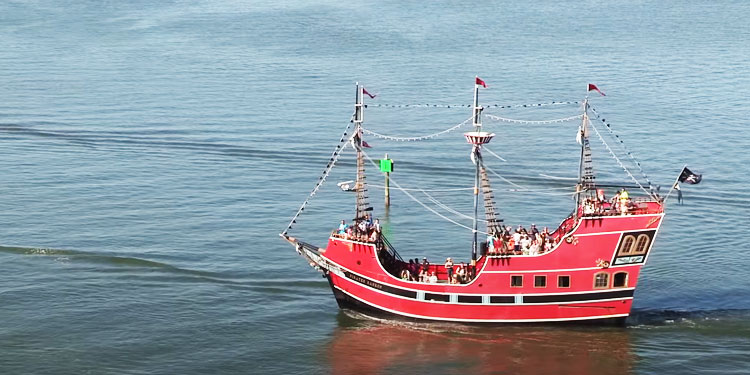 Address: 25 Causeway Blvd, Clearwater, FL 33767, United States
Duration: Approximately 2 hours
Cost: Adult tickets are $37, senior tickets are $35, and children's tickets are $30. There may be additional costs for extras.
If you have the heart of a pirate, you must try Captain Memo's Pirate Cruise.
You'll be welcomed and helped out by a pirate crew, listen to sea chanties, and even play games during the experience.
Crew members offer face painting, custom photographs, and a treasure hunt.
It's perfect for kids of all ages or adults who enjoy being on the open water.
If you want to go without kids, check out the top deck only available for adults during the evening cruise.
If you get hungry, snacks and drinks are available for purchase.
Expect to see a show while you're there, too, complete with a battle and someone walking the plank.
Depending on what experience you book, there's even complimentary champagne and beer for guests who are of age.
Take a peek over the side of the boat to catch a glimpse of the dolphins that often follow along for the voyage.
Clearwater Ferry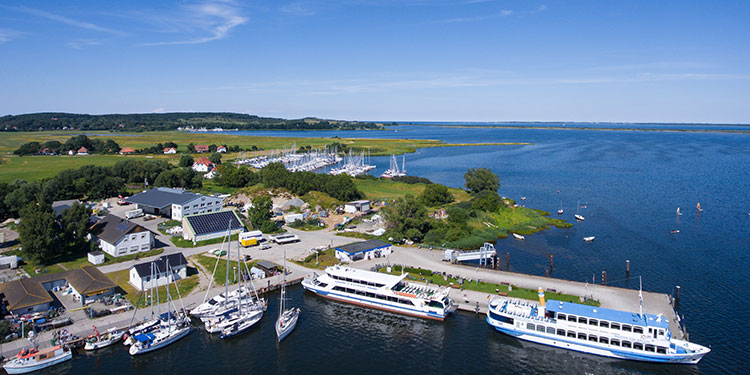 Address: 42 Drew St, Clearwater, FL 33755, United States (Mainland Terminal)
Cost: Adult tickets are $4 one way, $8 round trip. Senior and military tickets are $3 one way, $6 round trip. Children's tickets (4-12) are $2 one way, $4 round trip. Children under 4 ride free.
To make getting around easier, check out the Clearwater Ferry while you're in town.
It offers an easy way to experience much of what the area has to offer.
Clearwater Beach traffic can get very congested sometimes, and the ferry will help you avoid it, depending on where you're going.
It also feels much more like a vacation when you're enjoying moving from one place to another on a boat instead of being stuck in a car.
The ferry is accessible, too, with ramps and lifts to help anyone on board with mobility devices.
Check out the ticketing options before you head to the ferry.
If you use it often or have membership in specific categories, you can save on ticket costs.
Get Outdoors
With the beautiful weather and natural features, you'll probably want to spend a lot of time outside in Clearwater. Here are a few options to see some of its best.
The Segway Adventure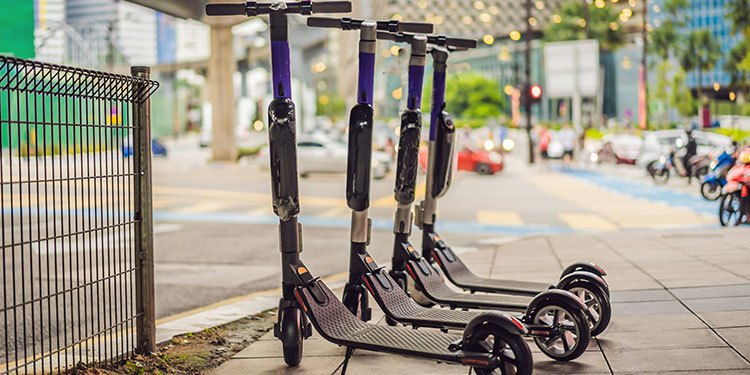 Address: 483 Mandalay Ave, Clearwater, FL 33767, United States
Duration: Approximately 2 hours
Cost: Prices start at $59 per person
You'll get a natural feel for the area by taking a Segway Tour with Magic Carpet Glide.
Their Clearwater Segway Tours take you more than seven miles from the Beachwalk to the Harbor Oaks public fishing dock.
It will let you see some of the area's most iconic views while allowing you to spend time outside without tiring you out too much.
If you haven't used a segway before, don't fret. They're easy to ride and balance with little practice.
Group sizes can range from two to eight riders, but if you book in advance and talk to them, they may be able to accommodate more.
Anyone over ten can participate, and trained guides help explain safety and operation before they begin.
They explain that they can give tours with lots of facts and information about the area or just have a quieter time where you focus on the Segway and the sights.
It's up to you! Just talk to them to create your perfect experience.
Sand Key Park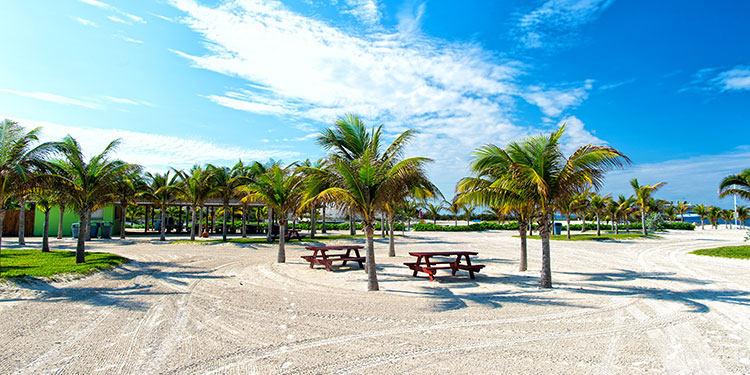 Address: 1060 Gulf Blvd, Clearwater, FL 33767, United States
Opening hours: Daily, 7 AM - Sunset
Parking: $5 per day
Spend a day enjoying one of the local parks with excellent beach views and access.
The beach at Sand Key Park is often less crowded than other local beaches, giving you the optimal space to search for shells, splash in the waves, or enjoy some sun.
Grills, picnic tables, restrooms, and a playground all offer places to pass the time and make the experience more convenient, as needed.
There's even a dog park in a designated area.
Pack your walking shoes if you want to take in the trails, which are worth the time it takes away from the beach.
Arrive any time after 7 AM, and you can park for the entire day for only $5. The park closes at sunset, so plan to leave when it rolls around.
Pier 60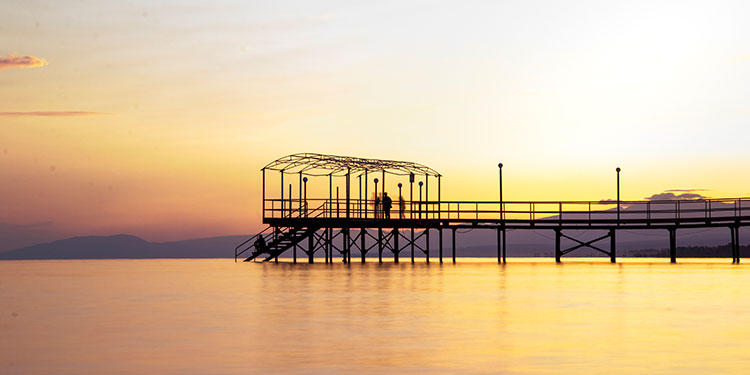 Address: Pier 60, Clearwater, FL 33767, United States
Opening hours: Open 24 hours. The bait house opens at 6 AM and closes at 10 PM.
Cost: Fishing fees are $8 for adults and $5 for children. Rod rentals are $10 plus a $25 deposit.
Check out Pier 60 and the surrounding park, especially if you have fishing enthusiasts in your group.
You can even rent the essentials to get you started at the pier itself.
The park has the usual facilities and a playground for children who need to burn off some energy.
Make sure to show up for the daily sunset celebration as well.
Guests, vendors, and performers mingle as the sun starts to go down.
Grab a snack and look for a souvenir as you watch the spectacle.
Festivals and events are hosted at Pier 60 each year as well.
You might find anything from a fireworks display to an outdoor movie night to tempt you.
Check out what's happening online before you go, and plan the timeline of your visit accordingly.
You can even link visiting Pier 60 with a visit to the aquarium since it's in the exact location.
Explore, learn, and relax in the diverse offerings of Clearwater Beach.
When you're in Clearwater, the keyword is relaxation and renewal.
The fresh salt air and sunny sea views are enough to elevate your vacation even if you don't choose to do much more than lounge on the beach.
Planning the perfect time to go is essential if you're hoping to catch the turtle hatching season or the sand sculpting contest, so check your calendar and book your tickets early.
Note: Keep in mind that information about travel can change quickly. To make sure your trip is fun and safe, we encourage you to double-check official websites and government/travel advisory sites for the latest information on travel restrictions, entry requirements, and safety measures.
Discover More Florida Destinations: