Tennessee is known for being a state full of fun, music, and mostly nature.
Home to the Great Smoky Mountains–the Country's most prestigious National Park–it is the most famous attraction in Tennessee.
Talking about nature, the landlocked state also has a collection of many beautiful and serene lakes all around the place.
If you're looking for one to see while you're in the state, here are some of our top picks!
Best Lakes in Tennessee
Norris Lake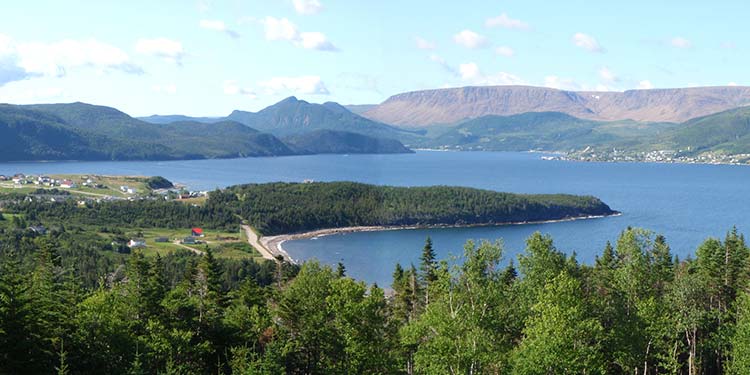 Norris Lake is undoubtedly one of the most beautiful lakeside destinations in Tennessee!
It is the first lake in Tennessee Valley Authority (TVA) which was built from 1933 to 1936 by Norris Dam.
Also Known as Norris Reservoir, it is also the deepest and highest-rated TVA lake; the lake is highly talked about as 'crystal clear' with 96% purity.
The lake is perfect for boating, fishing, and water sports including swimming, paddle boarding, water skiing, tubing, and many more.
It is rated as a top 10 bass fishing lake in North America.
More than 60 species of fish such as Trout, Walleye, Catfish, Stripers, and Blue Gill are found in this large lake.
The area around the lake is filled with good music, great food, and friendly people!
Fun Fact: Norris Lake is also the only lake to have three state parks: Cove Lake State Park, Big Ridge State Park, and Norris Dam State Park; visitors have access to this lake from several places!
Cherokee Lake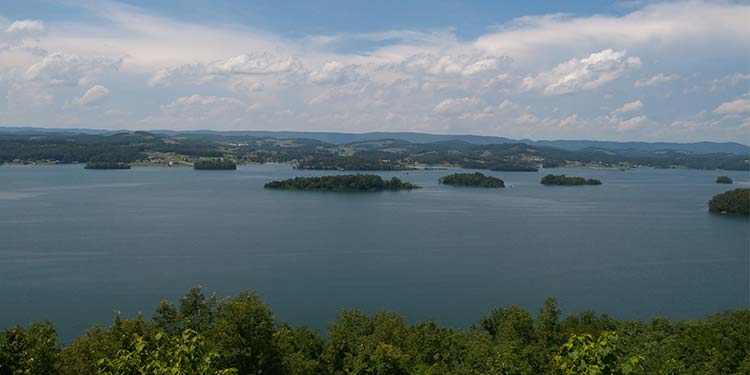 One of the most popular recreational tourist destinations in the state is Cherokee Lake.
Created in 1948, the artificial reservoir has public boating access areas and campgrounds that visitors can enjoy from all around the lake.
Many species of fish such as Black Bass, Sauger, Crappie, Sunfish, Walleye, and much more are often found in the water of Cherokee.
You can witness the water level of the lake fluctuating to over the range of 27 feet!
It is a great stop for swimming, boating, camping, fishing, and water sports including paddling activities like canoeing, paddleboarding, and kayaking.
Fun Fact: The man-made lake is most famous for having a greater fish density than most of the other reservoirs in the East Tennessee region!
Nickajack Lake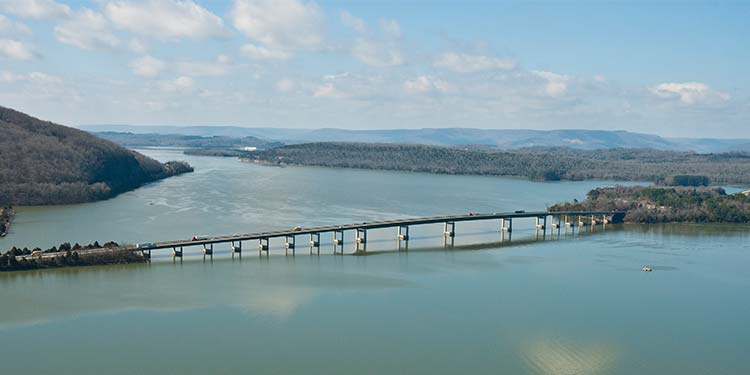 As a part of the Tennessee Valley Authority (TVA), Nickajack Dam created the lake which is also known by the hydroelectric dam's name.
Stretching from Nickajack Dam to Chickamauga Dam, the Nickajack Lake passes through the city of Chattanooga.
Visitors come here for fishing, boating, and camping sites are available in the area of the reservoir.
The lake is 633.5 feet above sea level and stays consistent throughout the year.
Dale Hollow Lake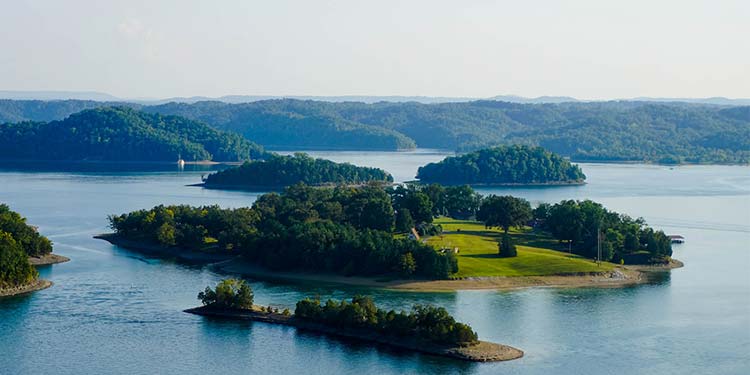 Situated between the borders of Kentucky and Tennessee—mainly in northern Tennessee—is Dale Hollow Reservoir.
The Reservoir project was completed in 1943 by the United States Army Corps of Engineers.
And later in the course of 1948 to 1953, hydroelectric power generating units were installed.
The lake is popular for all sorts of water sports accessible to its visitors from water skiing to wakeboarding and tubing!
An island names Geiger Island is also found in Dale Hollow Lake which is known as a primitive camping site.
Many species of fish such as Crappies, Muskellunge, Walleye, Largemouth Bass, trout, and many more are found here.
Fun Fact: Fishing is recommended as the lake is known as the prime location for smallmouth bass fishing and also holds the largest fish ever taken world record!
Watauga Lake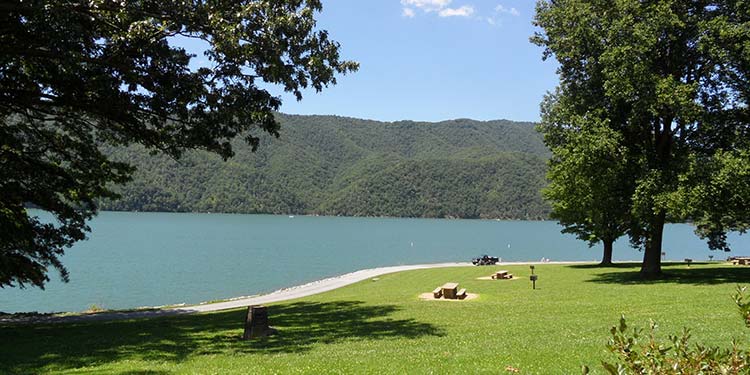 Watauga Lake, created by the Tennessee Valley Authority (TVA) in 1948, is in east Elizabethton.
Nestled in the Blue Ridge Mountains, about 168.8 km of the reservoir's shoreline is within Cherokee National Forest.
Recreational activities such as boating, fishing, water skiing, and other water sports can be enjoyed here.
The depth of the Watauga Lake is estimated to be 265 feet deeper at the dam.
Other than that, visitors can plan for a camp, picnic, hike, and wildlife sighting at the most scenic lake site!
J. Percy Priest Lake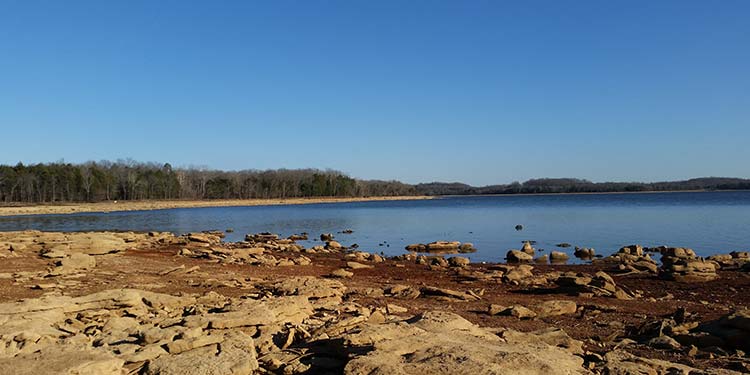 J. Percy Priest Lake lies in the north-central part of Tennessee; its dam falls in the east of downtown Nashville.
The lake was completed in 1967 and named in honor of James Percy Priest.
Visitors like to come here for boating, swimming, and especially fishing which is suggested best in early spring on the upper end of the lake.
Bass, Crappies, Rockfish, and hybrid fishes are often found here.
It is 42 miles long and the lake's shoreline is 213 miles—a great area to do many activities!
Douglas Lake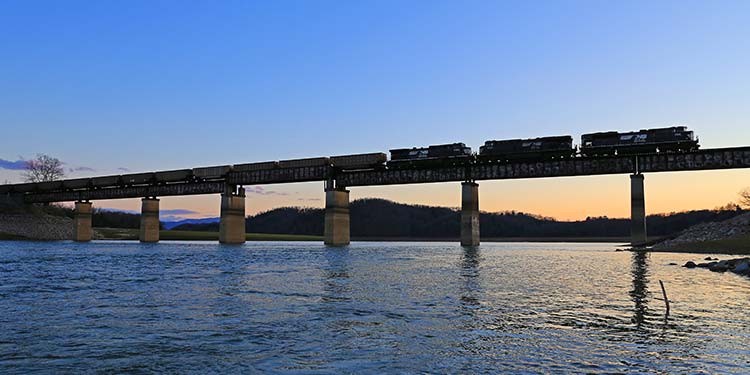 Near to the Great Smokies, Douglas Lake is only a few miles away from the beautiful towns of Sevierville, Pigeon Forge, and Gatlinburg.
The calm and clear Reservoir is a must-see while visiting the area!
The Douglas Dam was built in 1943 by the Tennessee Valley Authority (TVA) which joins with the Holston River in Knoxville.
Visit the French Broad Baptist Church, a historic building situated on the lake which also has great views.
Chickamauga Lake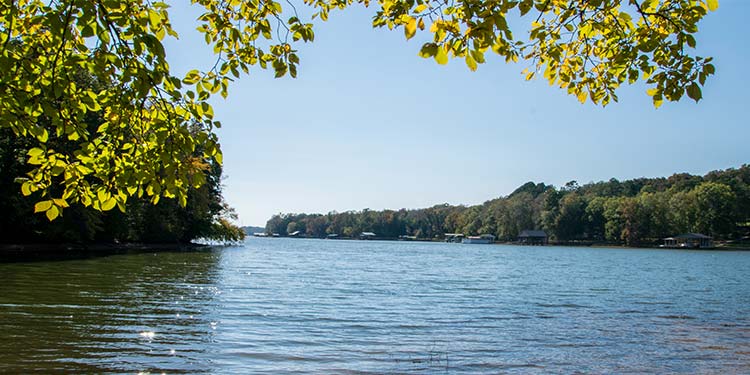 Chickamauga Lake was completed in 1940 as part of the Tennessee Valley Authority.
The dense reservoir lies north of the city of Chattanooga; the full pool for the lake is 682 feet above sea level.
Visitors come here for the great views as well as for recreational and outdoor activities.
The southern end is commonly used for all family-friendly activities due to the high population density surrounding it.
It is also a popular lake for fishing as varieties of fish including largemouth bass, smallmouth bass, catfish and much more can be seen.
Tims Ford Lake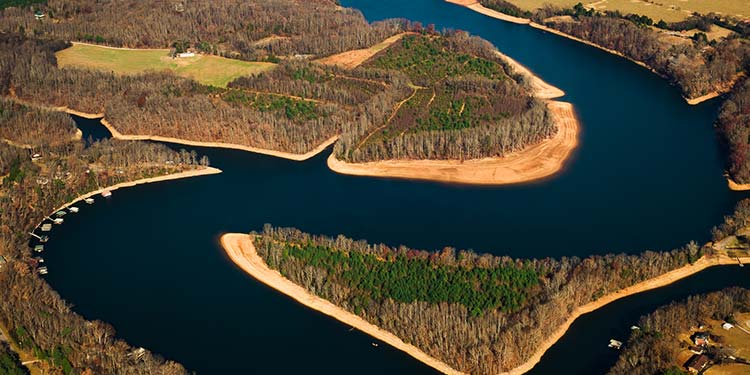 Mostly popular among people who love to canoe, kayak, or do fishing, Tims Ford Lake is one scenic natural site to do them all and more.
The reservoir is managed by the Tennessee Valley Authority (TVA), situated in southern middle Tennessee.
In over 3500 acres of Tims Ford State Park, visitors can look for campsites and or rent cabins to stay out in the nature for a night.
It is considered one of the most picturesque lakes in the state and is regarded as one of the top bass fishing lakes in the Southeast.
Fun Fact: The lake has six islands available for camping and exploring; access to the islands is by boating or kayaking.
Radnor Lake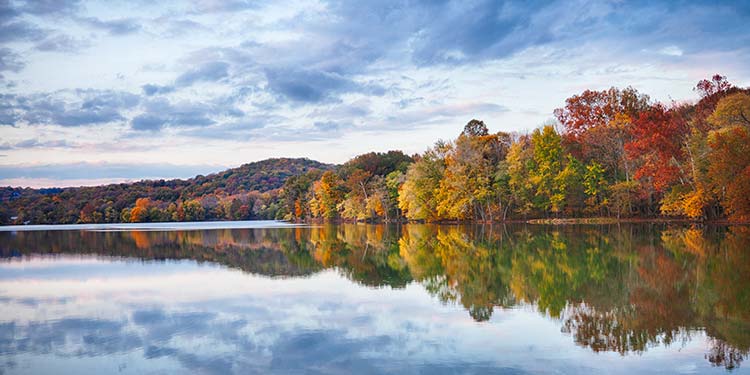 Radnor Lake is in Davidson County, only about eight miles south of downtown Nashville.
Created in 1914, it was initially used for watering system locomotives and supplying watering pens for shipped livestock.
The site offers more than six miles of hiking trails, which followed can lead to places with great viewing spots.
Whereas, not many water activities such as fishing or fun camping are allowed on the site.
Anyway, it has become one of the most frequently visited natural areas truly for the lake's beauty.
Indian Boundary Lake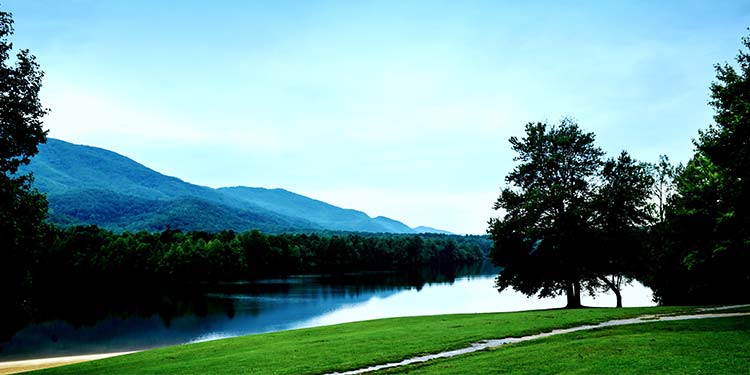 Indian Boundary Lake is located near Tellico Plains and borders the Cherokee National Forest.
The 96 acres of the lake can be viewed from the shorelines where you can find multiple numbers of campsites well-equipped with every necessary item.
Swim in the lake or launch a small boat, everyone can find something fun and engaging to do.
The site also offers hiking and biking trails for people who want to get sights of the lake from different spots.
It is surely a beautiful destination to spend a fun weekend outdoors, surrounded by nature with your family.
Boone Lake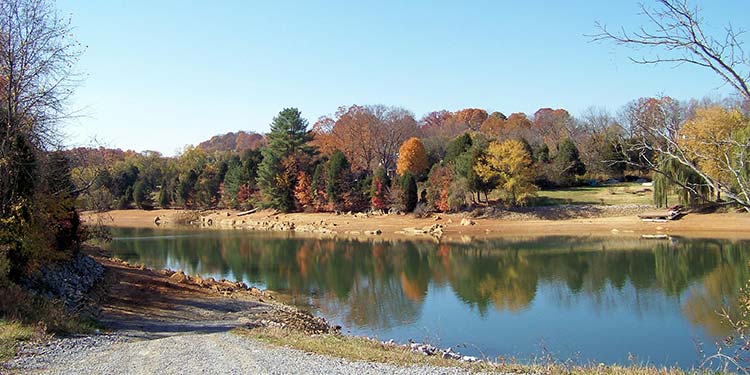 Located in Johnson City, upper East Tennessee, Boone Lake is about 130 feet in depth.
The dam was completed in 1952 and is on the South Fork of the Holston River.
Water-based recreational activities including fishing, boat ramp, water skiing, and swimming are enjoyed by the visitors.
Brown trout, Rainbow trout, and striped bass are some of the many species found in the lake.
Look Around the Lakes, You'll Like It!
With these many options of equally beautiful lakes but each one offering something unique, anyone can love the sight they see!
Visiting a lake site is a must if you are a nature lover or an adventurer looking for something interesting in Tennessee.
Wherever you are, pick a destination that is closest to any of your booked resorts in Tennessee–it'll be worthwhile.
Make sure to capture all the memorable moments to relive, years from today!
Note: Keep in mind that information about travel can change quickly. To make sure your trip is fun and safe, we encourage you to double-check official websites and government/travel advisory sites for the latest information on travel restrictions, entry requirements, and safety measures.