Boston in Massachusetts, unquestionably, is a great destination to explore and experience many new things.
Mostly known for its historical and artistic attractions all over the city, it is also very popular for its delicious selection of foods!
Whether you try the exquisite varieties of cuisine in a luxurious restaurant or delve into their very own All-American flavors, you'll love them all.
Get your hands on from Bostonian's favorite seafood to specialties from all around the world.
If you're in for a food hunt, we're here to help you with some of our best picks from the city of Boston!
Best Restaurants in Boston
1928 Beacon Hill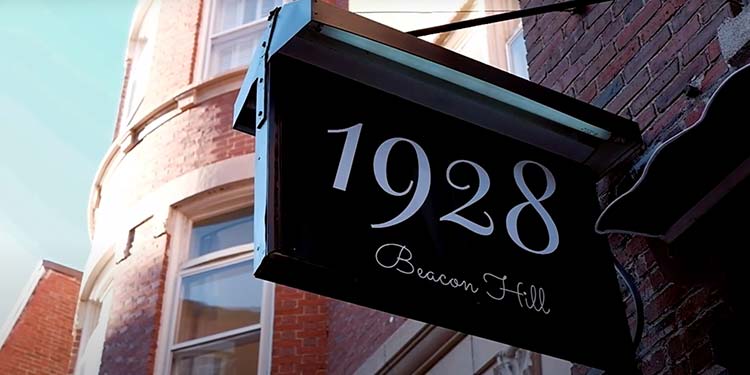 Location: 97 Mount Vernon Street, Boston
Opening hours: 4:00 pm - 11:00 pm (Mon-Fri), 10:30 am - 11:00 pm (Sat-Sun)
Contact: (857) 233-5662 
Do you like wandering around the charismatic streets of Beacon Hill?
Check out the 1928 Beacon Hill, a cozy French-inspired restaurant with great vibes and delicious traditional American dishes.
A perfect place to spend an intimate evening with friends and family.
Start off with some delicious bites, followed by the exquisite dinner items from their menu, and end it with delicious options of dessert from Chocolate cake and Tiramisu to Cheesecake!
If you're looking for a good drink to vibe well, their lively bar has all kinds of drinks to serve.
The restaurant also offers a special brunch menu serving their classic breakfast items on Saturdays and Sundays from 10:30 am – 3:00 pm.
The elegant restaurant has comfortable seating that can be pre-booked for reservations or just walk in—you might just get the best table for you!
Note: If requested, most of the food items on their menu can be made Gluten-free, according to your preference.
Frenchie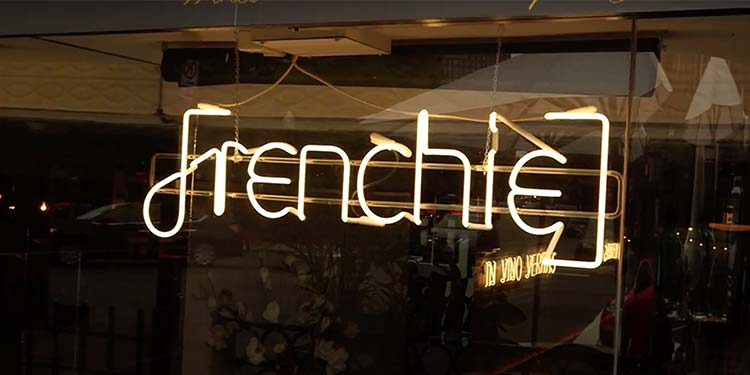 Location: 560 Tremont Steet, Boston
Opening hours: from 4:00 pm (Tues-Sat) 
Contact: (857) 233-5941
Taste the flavor of France in Boston at Frenchie—a modern French restaurant, one must check out at least once!
Located in the heart of the South End, the lively restaurant is mostly known for having a cozy atmosphere, outstanding service, and of course–delicious food.
Frenchie has a wine bar and a romantic garden-side solarium, perfect for couples in Boston.
It is designed to give people a space to have a relaxing time enjoying French cuisine while catching up with friends and family.
Their drink selections are amazing and the prices here are reasonable for a fancy bistro.
You can end your delicious meal with the crème brulee and olive oil cake!
Note: Their French-inspired menu also offers decent tasty options for vegetarians and brunch on the weekends as well.
Shojo
Location: 9A Tyler St. Boston
Opening hours: 11:30 am - 11:00 pm (Tues-Thurs), 11:30 am - 12:00 am (Fri-Sat), 4:00 pm - 10:00 pm (Sun-Mon)
Contact: 617-482-8887
If you are open to trying and exploring different creative culinary food, then this might just be it.
Shojo is a unique dining experience in Boston's Chinatown that promises more than just a fun and unforgettable evening.
This is where you can find American cuisine infused with Modern Asian flavors; their take on classic Asian dishes is inspired by favorites from all around Asia.
Find various options of rice and noodles along with different fillings of Bao—the popular steam buns.
Their drink menu features some of the most intriguing and unique flavored drinks to accompany your delicious food.
You can expect to see mainly a young and loud hip crowd who also happen to add up to the restaurant's atmosphere.
Krasi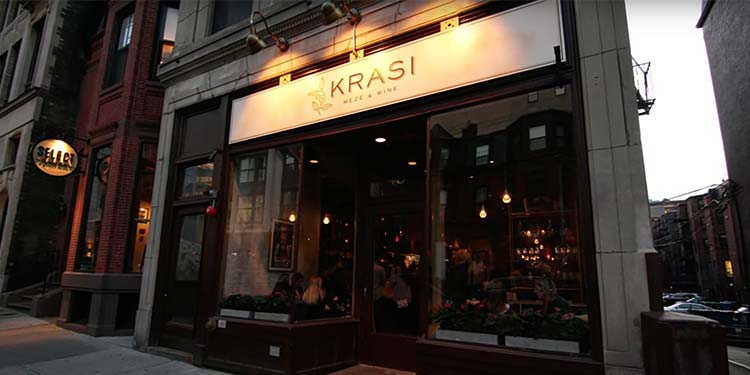 Location: 48 Gloucester Street, Boston
Opening hours: 5:00 pm - 11:00 pm (Mon-Sun)
Contact: 617.536.0230
Undoubtedly one of the bests in the business, Krasi is a gorgeous restaurant serving contemporary Greek specialties.
Their chic ambiance is what makes this beautiful dining experience even more memorable.
Krasi is also a highly recommended place for brunch as it offers top-notch brunch items from 10:00 am – 2:30 pm on the weekends only.
Their menu is designed to make the order experience convenient as it is ranked from the most vegetarian to the meatiest.
Customer Service is brilliant and anyone can look forward to spending a comfortable and wonderful time here!
Neptune Oyster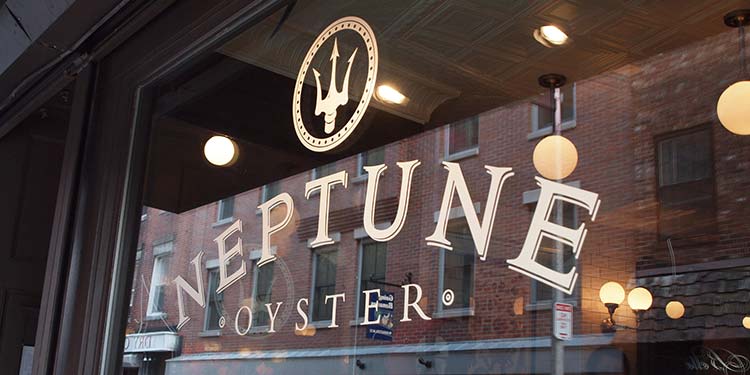 Location: 63 Salem Street, Boston
Opening hours: 11:00 am - 9:30 (Weekdays), 10:30 (Weekends)
Contact: 617-742-3474
It is impossible to visit Boston and not dine at a seafood restaurant—unless you don't prefer to.
Neptune Oyster is a popular restaurant that has been serving seafood delicacies for almost two decades.
They have everything from oysters to octopuses to lobsters on their menu—all freshly cooked, just for you!
Note: The restaurant is quite busy as it is one of the most hyped places to have a wonderful time for dinner; they don't accept reservations so make sure you get there earlier to bag a table!
Hunter's Kitchen + Bar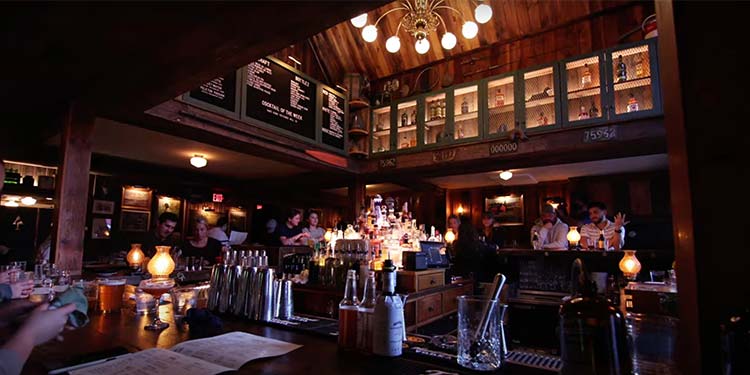 Location: 110 Dorchester St. Boston
Opening hours: 11:00 am - 10:00 pm (Mon-Fri)
Contact: (617) 221-4200
Hunter's Kitchen and Bar is a welcoming and entertaining place, best for any meal—lunch, brunch, supper, and a good drink.
It has a Southern-inspired menu with plenty of options to choose from!
The restaurant is small but cozy and the vibe is cool; it has a high ceiling above the bar with a huge chandelier and a warm rustic atmosphere.
Hunter's Bar has many interesting drinks, both alcoholic and non-alcoholic to offer which is their specialty.
The seating area is very limited including the outdoor tables, so if you plan to come here, check in advance!
Tips: Try out the Nashville seasoning with any chicken of your choice—you won't regret it!
Tawakal Halal Café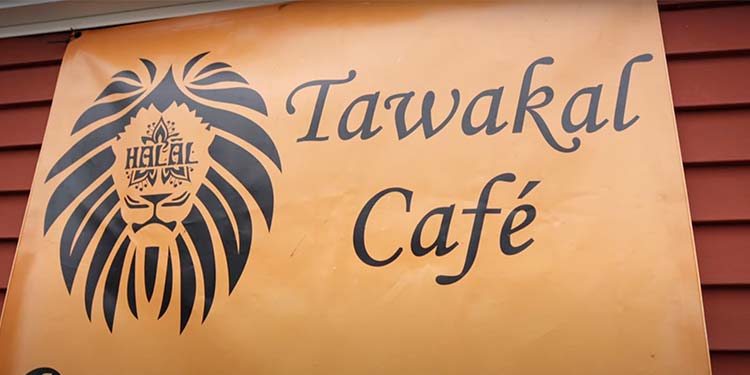 Location: 389 Maverick St, Boston
Opening hours: 3:00 pm - 9:00 pm (Tues-Sun), Closed on Mondays
Contact: (617) 418-5890
Enjoy the delicious flavors of Somali favorites in Tawakal Halal Café!
The café has a small and cozy space and offers a menu with many items prepared with only halal meats which in Islam is known to be allowed for consumption.
From Falafel to Sabusa and Biryani—you can find tasty food options here that you cannot miss out on.
If you're wondering if they only serve everything meat then, no, they also offer many vegan options as well!
Mei Mei Dumpling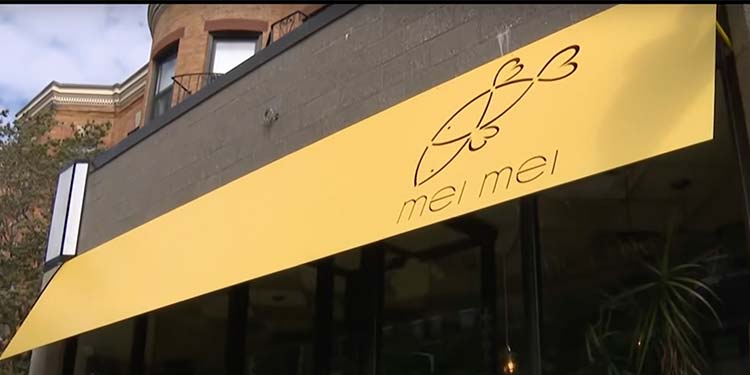 Location: 58 Old Colony Ave, Boston
Opening hours: 12:00 pm - 6:00 pm (Wed & Thurs), 12:00 pm - 8:00 pm (Fri & Sat)
Contact: (857) 250-4959
Delve into the Delicious Dumplings at Mei Mei Dumplings!
This Asian-American fusion dumpling restaurant is also a dumpling factory, Café, and Classroom.
Visitors can join a dumpling-making class and experience learning about the famous dish from friendly and passionate teachers.
One of the many reasons why you must try dumplings here is because they change the flavors of it throughout the season—something new to try on every arrival.
You won't be able to forget the flavorful taste of the dumplings!
Woods Hill Pier 4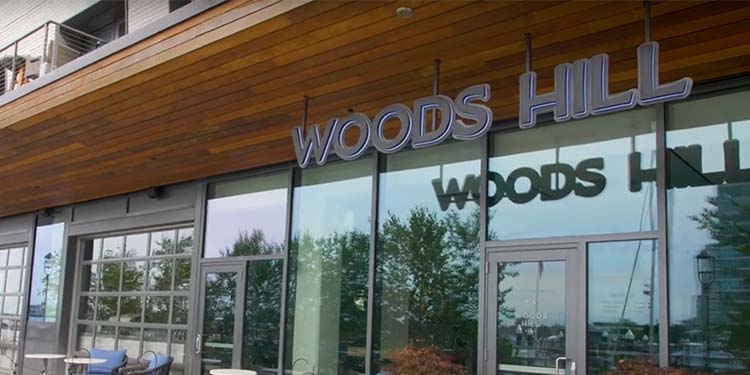 Location: 300 Pier Four Boulevard, Boston
Opening hours: 5:00 pm - 9:00 (Tues-Thurs), 5:00 pm - 10:00 pm (Fri & Sat), 5:00 pm - 8:00 pm (Sun)
Contact: 617-981-4577
Woods Hill Pier 4 is a great destination for all seafood lovers and for everyone looking forward to having a good time.
Located at the seaport, it's a great place to gulp delicious food while enjoying the harbor views of Boston from its patio.
The restaurant promotes its farm-to-table concept and doesn't fail to live up to the quality of the fresh food.
Anyone can have a great experience here with an excellent selection of food and drinks.
Along with nice service, the servers here are known for explaining the creative and unique dishes in a friendly manner.
JiangNan Boston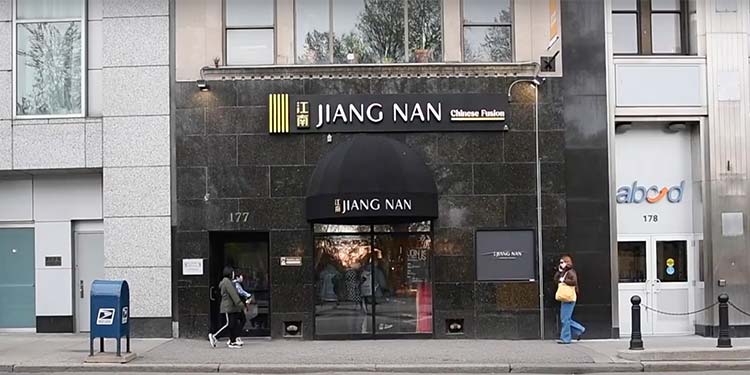 Location: 177 Tremont St. Boston
Opening hours: 10:30 am - 3:00 pm & 4:30 pm - 9:30 pm (Mon-Fri), 11:30 am - 9:30 pm (Sat-Sun)
Contact:  857.277.0668
Spreading all over the country, Jiang Nan—an authentic Chinese restaurant—is also nestled in the historical streets of Boston.
Being one of the best Chinese restaurants in the city, Jiang Nan has its own originality and unique flavors fused with authentic tastes.
The dishes are very well-presented and the taste is flavorful—something you might crave more once you taste them.
The atmosphere is airy, and the place is elegant and fancy, most suitable for celebratory dinners.
With outstanding services, the restaurant conveniently provides its service in both English and Mandarin.
Deuxave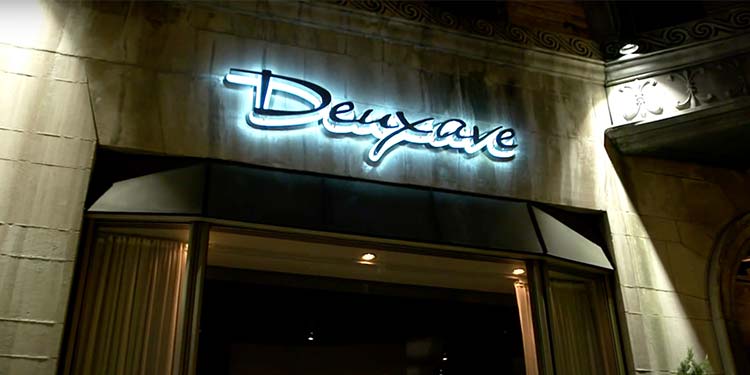 Location: 371 Commonwealth Avenue, Boston
Opening hours: 5:00 pm - 9:30 pm (Sun-Thurs), 5:00 pm - 10:00 pm (Fri), 5:00 pm - 10:30 pm (Sat)
Contact: 617-517-5915
Deuxave is a modern French and American delicacies-inspired restaurant.
The service is top-notch and the chic ambiance and taste of the food as well—all help to maintain the quality of Deuxave.
It is doubtlessly, one of the best dining experiences in Boston where you can discover more interesting flavors.
The restaurant has a fireplace which brings out a warm vibe all around it and a bar that highlights some of the most popular drinks.
O ya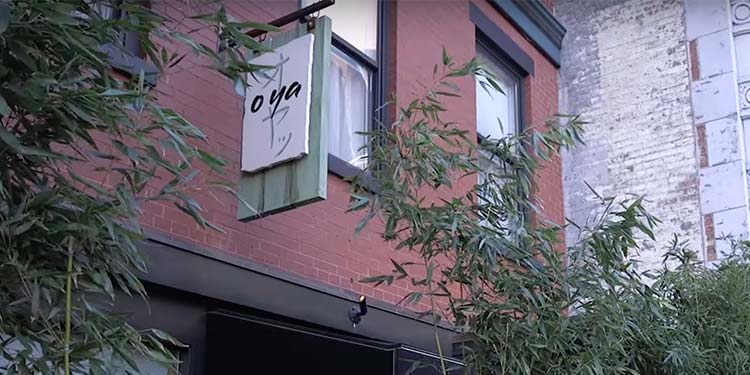 Location: 9 East Street, Boston
Opening hours: 5:00 pm - 8:30 pm (Tues-Sat), Closed on Sundays and Mondays
Contact:  617.654.9900
O ya is an elegant contemporary Japanese restaurant that offers a unique and unforgettable dining experience.
The restaurant serves outstanding perfectly balanced and blended-flavored Japanese dishes including Sashimi, Sushi, Karaage Fried Chicken, Wontons and so many more.
It's a small and intimate space where booking private dining for up to 10 guests is available.
The sophisticated ambiance of the restaurant is what adds up more to the vibe of the experience you get while tasting the food.
Note: A chef's choice menu featuring 20 courses of omakase dinner can be enjoyed, however, a 72-hour pre-notice is required for the preparation.
Abe & Louie's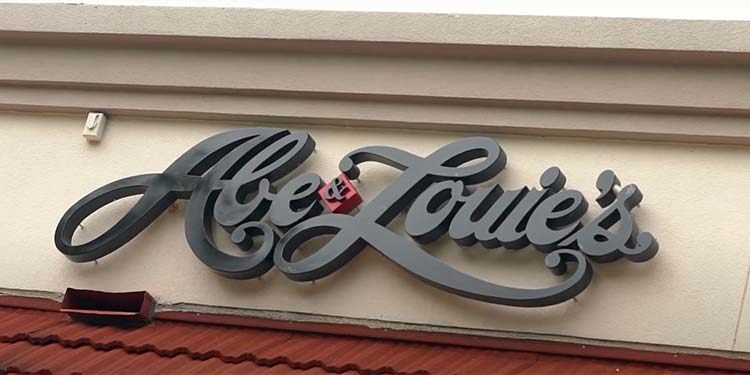 Location: 793 Boylston Street, Boston
Opening hours: 11:30 am – 10:00 pm (Mon-Thurs),  11:30 am – 11:00 pm (Fri), 11:00 am – 11 pm (Sat), 11:00 am – 10:00 pm (Sun)
Contact: (617) 536-6300
Established in 1965, Abe & Louie's is an up-scale classic American Steakhouse in Back Bay East, Boston.
They serve fresh and delicious high-quality meats and sides for lunch and dinner and offer brunch every day of the week.
The restaurant also provides private rooms for group dining that accommodates 10 to 125 guests, perfect for a special occasion.
Chickadee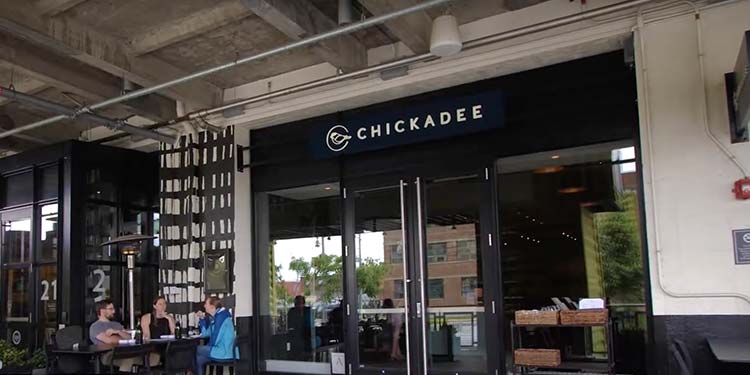 Location: 21 Drydock Ave. Boston
Opening hours: 5:00 pm - 9:00 pm (Sun-Thurs), 5:00 pm - 10:00 pm (Fri-Sat)
Contact: (617) 531-5591
A Mediterranean-inspired restaurant, named after the state bird of Massachusetts—the Chickadee is a fantastic spot for dinner in the city.
The chic restaurant serves a variety of Mediterranean cuisine and well-curated options of drinks for a good time.
They offer a seasonal menu that highlights ingredients from local farms and markets.
You can expect to spend a great evening at Chickadee and indulge in delicious, creative, and flavorful dishes.
This family-friendly restaurant is also one of the most recommended places for children as they provide a kid-friendly tasty menu.
Let the Feast Begin!
Are you ready to experience dining and taste the flavors of Boston?
Let yourself dive deeper into the ocean of treasures–restaurants here in the city, are truly known as the hidden treasure, and there is clearly no objection to that!
Plan a dinner at one of these places–you're promised a great night in Boston.
A Food Adventure in the city awaits you!
Note: Keep in mind that information about travel can change quickly. To make sure your trip is fun and safe, we encourage you to double-check official websites and government/travel advisory sites for the latest information on travel restrictions, entry requirements, and safety measures.