While many Texas cities are well-known for their honky tonks, rocking live music, delicious BBQs, or vibrant cultures, Tyler, in the northeast, holds the rose.
Due to its long history of rose cultivation and manufacture, the city is commonly referred to as Rose City or the ''Rose Capital of America.''
But there's a lot more to this unique Texas city than the aroma of roses. It's a beautiful town full of attractions, including endless sightseeing tours, festivals, outdoor recreation, and food options that will surely make you want to stick around for an extended vacation.
And for you to get started, we have listed our top recommendations for things to do in Tyler, Texas, to plan a memorable trip. So let's get started!
Things to do in Tyler, Texas
Discover Heaven at the Tyler Rose Garden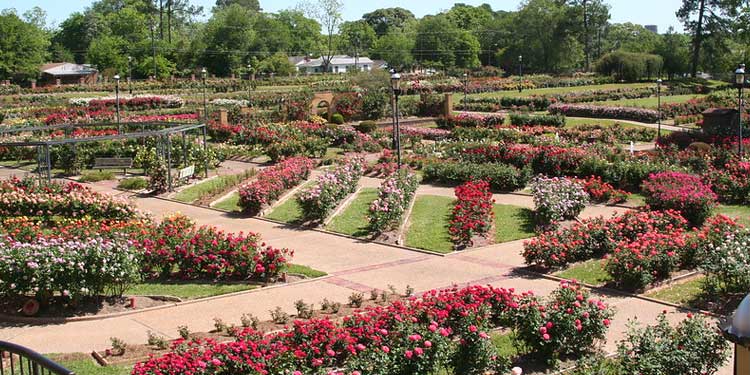 Address: 420 Rose Park Dr, Tyler, TX 75702, United States
Opening hours: 8:00 am - 5:00 pm (Monday - Friday), 9:00 am - 5:00 pm on Saturdays, and 1:00 pm - 5:00 pm on Sundays.
Costs: Admission is free
Speaking of roses, there is no better place to fulfill your love for the flowers than Tyler Rose Garden Center.
Tour the rose garden to see over 38,000 rose bushes and varieties of red, pink, and yellow roses in full bloom.
The stunning water fountains and several ponds are just the perfect blends of all the rose bushes. In addition, it is an ideal destination for sightseeing and photography opportunities, so take it!
Overall, it's a great place to stroll around, enjoy the gorgeous view and take in the sweet aroma of the largest Rose Garden in the United States.
Tip: Visit the Tyler Rose Museum and Gift Shop for interactive exhibits and souvenirs that showcase the history of the garden and the city's rose-growing industry.
Outdoor Recreation at the Tyler State Park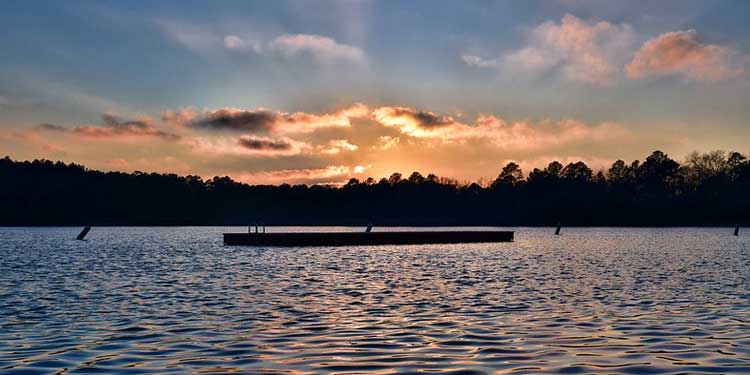 Address: Tyler State Park Area 1 Bath House, 789 Park Rd 16, Tyler, TX 75706, United States
Opening hours: open daily from 8:30 am - 4:30 pm
Costs: Entrance fee is $6 for adults, and children under 12 are free
Discover the 985.5-acre Tyler State Park in the north of Tyler, where everything is surrounded by nature and the sounds of wildlife.
It has many hiking and biking trails, but my favorite is the famous 'whispering pines nature trail,' where the pathway is as lovely as the fragrance of the Pine trees. So, do not miss this opportunity while you are here.
Paddle Boarding, Kayaking, canoeing, swimming, and row boating are some of the best water recreational activities.
Dont worry! The nearest store in the lake provides all of the things, and the rental rates range from $10 to $20 per hour.
But that's not all; if you are willing to extend your stay, you can make one of your catch, cook, and camp episodes as the lake provides the best fishing and camping spots around the lake area.
Historical Aviation Memorial Museum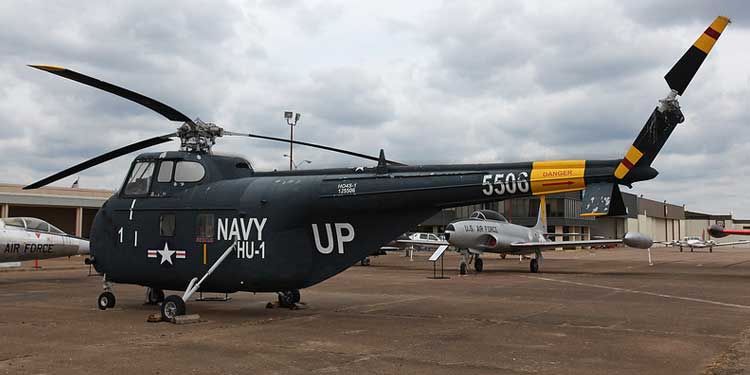 Address: 150 Airport Drive, Suite 2-7 Tyler, TX 75704
Opening hours: 10:00 am - 4:00 pm (Wednesday - Saturday), closed on (Sunday - Tuesday)
Costs: Admission rate ranges from $4 to $8, depending on age
Located in the old passage terminal building of the Tyler regional airport, the Historic Aviation Memorial Museum is dedicated to the history of aviation during both times of peace and war.
It offers visitors an excellent array of displays featuring historic military aircraft of World Wars, including the renowned Vietnam and Gulf Wars.
I recommend taking a guided tour from a retired veteran inside the Museum for an engaging and knowledgeable experience of all these historical events.
Admire Creativity at the Tyler Museum of Art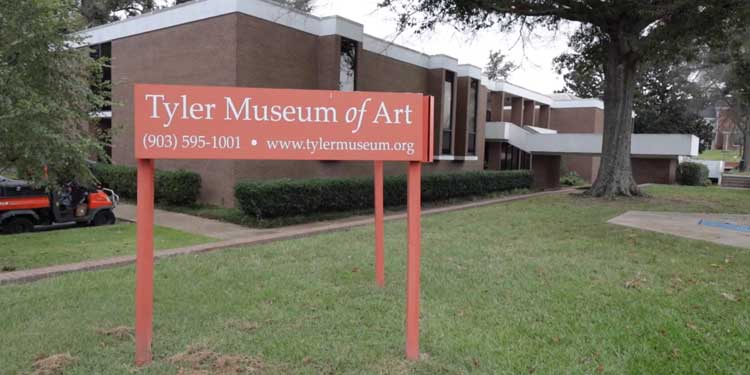 Address: 1300 S Mahon Ave, Tyler, TX 75701, United States
Opening hours: 10:00 am - 5:00 pm (Tuesday - Saturday), 1:00 pm - 5:00 pm (Sundays), closed on Mondays and most holidays.
Costs: General admission rate is $5 for adults, $3 for seniors, and free for children under 12
If you are willing to spend some extra time, the Tyler Museum of Art sure brings excitement to art lovers.
It showcases the works of local and international artists, including those from Texas, and encourages art education in the community.
This includes works of contemporary local art from Laura and Dan Boeckman's Collection of Mexican and Latin American Folk Art.
With several rotating exhibitions and art galleries, it displays stunning sculptures, paintings, prints, and more.
Celebrate Texas Rose Festival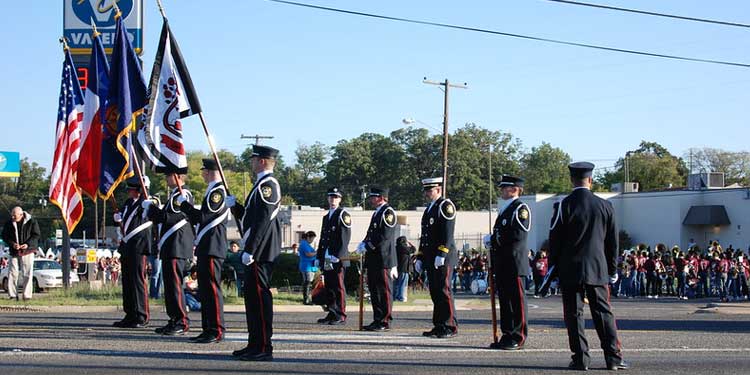 Address: 420 Rose Park Dr, Tyler, TX 75702, United States
Costs: Entry is free
Tyler is famous for its Rose Festival, where tourists and locals gather every year to see the glamorous gowns of the Rose court and to watch the Queen of the Texas Rose Festival be crowned.
It is a three-day event held every third week of October to honor the importance of roses in Tyler's growing economy and its rich heritage and tradition.
The Festival features enchanting ceremonial events such as the Rose Parade, Queen's Coronation, and Queen's Tea, as well as marching bands, color guards, car clubs, dance shows, and many more.
So, this is a must-see thing to do on your list, as you will learn so much about Tyler's local traditions and culture.
See Wildcats at the Tiger Creek Wildlife Refuge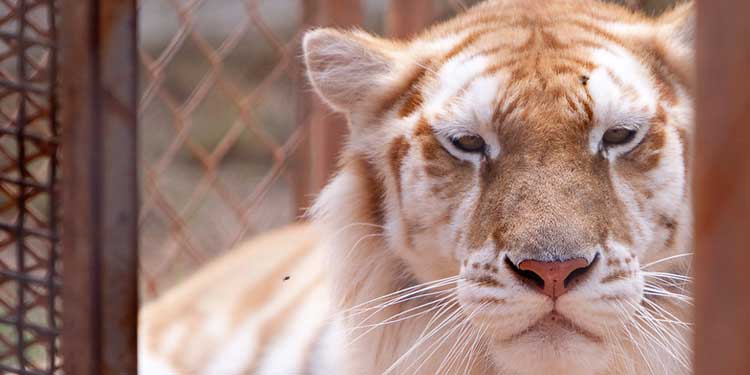 Address: 17552 FM14, Tyler, TX 75706, United States
Opening hours: 10:00 am - 5:00 pm (Monday - Saturday)
Costs: General admission rate range from $14 - $16 depending on age
The Tiger Creek Wildlife Refuge is specially designated and preserved for rescued Tigers, Lions, Leopards, and other wild cats.
The 150-acre preserve park provides natural habitats for all these animals and a sanctuary for wild cat rehabilitation.
I recommend taking a zoologist-led tour of the park, which will take you through the park and introduce you to all the animals while explaining the history and significance of each animal and the conservation area.
Learn Science at The Discovery Science Place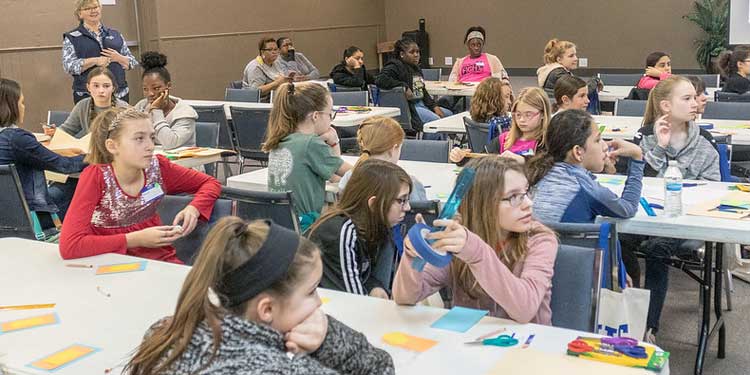 Address: 308 N Broadway Ave, Tyler, TX 75702, United States
Opening hours: 10:00 am - 5:00 pm (Tuesday - Saturday), 1:00 pm - 5:00 pm (Sundays), closed on Mondays
Costs: vary from day and hour; general admission rate range from $7 to $10 depending on age
Located in the heart of downtown Tyler, Discovery Science Place offers a fun-filled and hands-on educational experience for children of all ages.
The exhibition includes scientific exploration in the Paleontology section and the caves, to displays of robotics and veterinary science.
And if you want to get a little feel for what it's like to feel an earthquake, it has a little shake table for you to experience the plate shift.
To sum it up, it's an excellent opportunity to explore and learn about the whole world in a single place.
Texas Rose Horse Park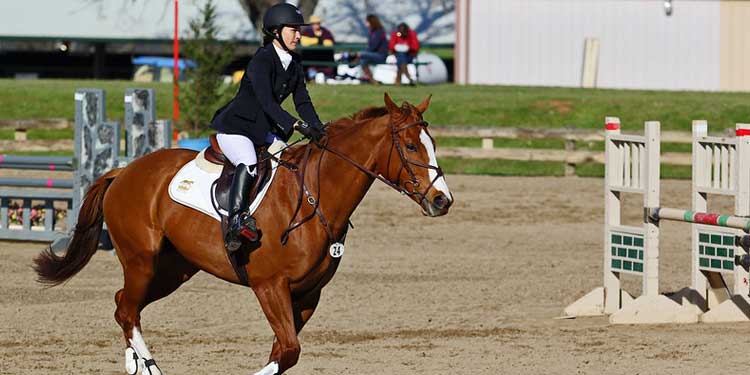 Address: 14078 TX-110, Tyler, TX 75704, United States
Opening hours: 8:00 am - 5:00 pm (Monday - Friday), 8:00 am until dark (Saturday and Saturday)
Costs: vary from shows and events; general admission is free
The Texas Rose Horse Park is a fully operational premier event facility spanning over 1700 acres, with complete full-sized lighted indoor and outdoor arenas.
You do not have to be a horse person to enjoy Rose Horse Park, as spectating the horse race can take you to the next level of excitement.
If you want to add an extra bit of entertainment, it hosts special shows and events on Saturdays and Sundays, including the Hunter and Jumper Shows, Horse Trial Events, and Breed Shows.
You are openly welcome as most of these occasions are accessible to the public and provide hours of satisfaction and enjoyment.
Note: Actual events and shows may vary; check out its website calendar for the latest information.
Rejuvenate at the Relax Lab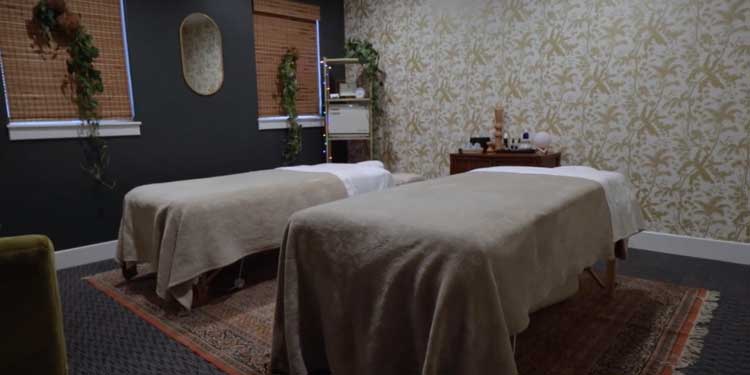 Address: 2469 Mosaic Way A, Tyler, TX 75701, United States
Opening hours: 9:00 am - 9:00 pm, closed on Sundays
Costs: prices vary according to service timings.
''Wondering where to relax after a long day of exploring the city?'' Look no further than Relax Lab, as it has everything you need for your body and mind to relax and release built-up stress.
The services of Relax Lab range from its famous float therapy, reflexology, massage therapies, and Thai yoga stretch to a delightful music healing therapy.
Aside from its unique features, one of the best things about this place is that it provides a space for visitors to learn more about the practice and techniques of relaxation.
Note: Book your appointment online at its website before visiting to avoid waiting in the queue.
The Children's Park of Tyler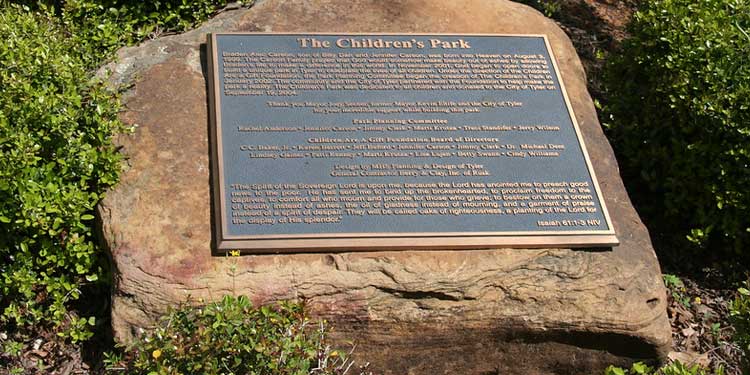 Address: 110 E Dobbs St, Tyler, TX 75701, United States
Opening hours: 6:00 am - 10:00 pm
Costs: Admission is free
The Tyler Children's Park is near the Azalea Residential Historic District in the downtown area.
The Park does not have a playground, but it offers a small waterfall creek, numerous sculptures, and animal statues for kids to climb on and run around.
It's a great place to sit quietly, breathe fresh air, stroll around, and take great photos.
Most importantly, there will be no admission fee to the park, so make sure to take time out for a peaceful evening.
Discover History at the Camp Ford Historic Park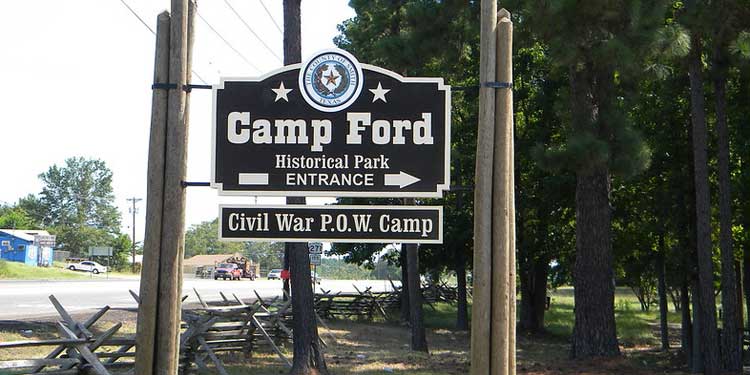 Address: 6500 US-271, Tyler, TX 75708, United States 
Opening hours: open daily from  8:00 am - 7:00 pm 
Costs: Free admission to both Park and Museum
If you are a history buff, Camp Ford Historical Park will take you to the time of the American Civil War, when hundreds of prisoners were detained in the POW (Prisoner of War Camp) until the end of the battle.
This historical site is now a free-to-enter public park and one of Tyler's most popular tourist attractions.
It offers visitors a walking trail of 4 acres showcasing the camp's history and several cabins, including the famous Lieutenant Colonel Lt. Col J. B. Leake.
Tip: Be sure to check out the nearby Smith County Historical Museum, which features a fantastic collection of local artifacts and antiques displayed.
Faulkner Park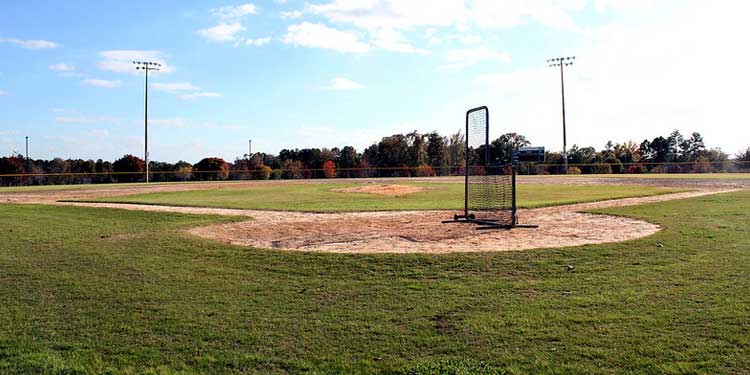 Address: 410 W Cumberland Rd, Tyler, TX 75703, United States
Opening hours: open daily from 8:00 am - 8:00 pm
Costs: Admission is free
Faulkner Park is another best place to head among Tyler's attractions near downtown for outdoor recreational activities and relaxation.
It's an ideal destination for all ages as it has playgrounds and a Splash pad for the kids to enjoy while the adults can enjoy strolling around the pond, which also has an observation deck for sightseeing and fishing.
With approximately 8 miles of hiking and biking trail, it offers a wide pathway with multiple loops on the park's west side.
If you are a sports enthusiast, it also has a basketball and tennis court for visitors to work up a sweat.
And while you're resting, you can watch a local baseball game on the onsite baseball field.
Watch Shows at the Liberty Hall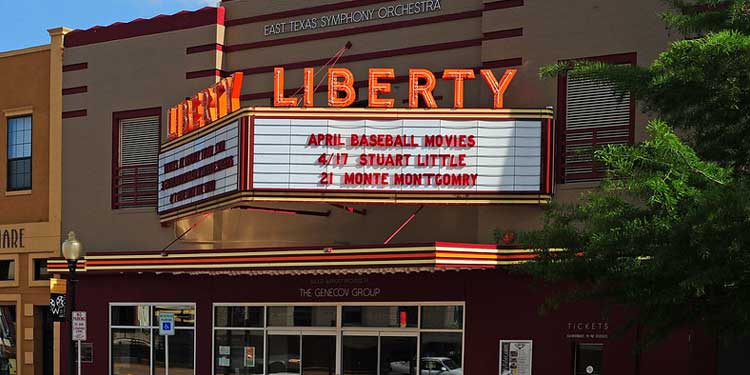 Address: 103 E Erwin St, Tyler, TX 75702, United States
Opening hours: vary from shows and events, generally open from 8:00 am - 5:00 pm, closed on Saturday and Sunday
Costs: tickets vary from shows and events.
If you're looking for some fun stage entertainment, Liberty Hall is a downtown theater that hosts a variety of shows throughout the year.
The theater presents comedy shows, live musical groups, and classic films for the East Texas region.
The venue is nicely done in art deco style, with limited seats of approximately 300, providing a good view of the stage.
We recommend visiting its official website first to see what shows are on and who performs. Who knows, it could be something you like!
Weekend at the Rose City Farmers Market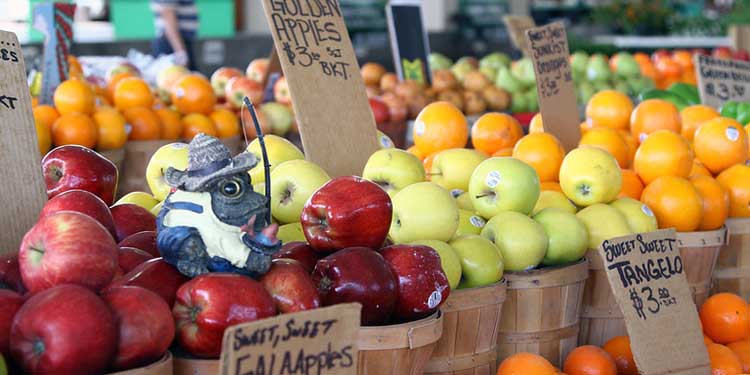 Address: 302 S Broadway Ave, Tyler, TX 75702,
Opening hours: 8:00 am - 12:00 pm every Saturday
The Rose City Farmers Market is a special weekend in downtown Tyler, where locals gather around to support the local farmers market.
Each Saturday, the locals purchase a wide variety of locally sourced fruits, vegetables, bakery items, and wines from around East Texas.
It also hosts a kid-day celebration for the children to enjoy.
When it comes to entertainment, there are tons of different types of games, ice cream, food vendors, and drinking sections everywhere, all accompanied by live music.
Check out the Best Places to Eat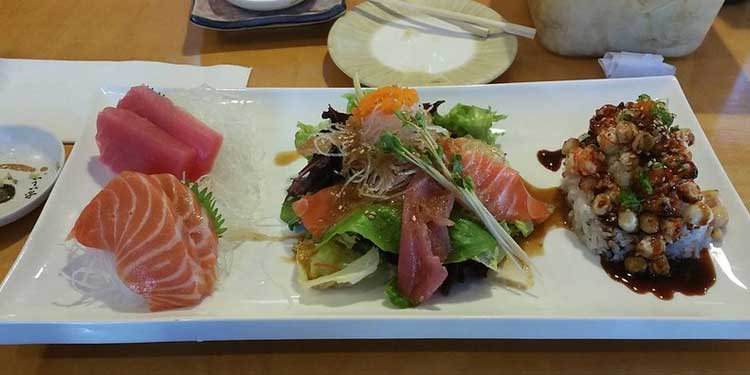 Whether you are going on a romantic date night or simply looking for a place to eat with your family or by yourself, Tyler, Texas, has some of the best dining spaces in the downtown area for everyone.
Our top recommendations include Ricks's on the Square, Black Pearl, Cork Food and Wine, Villa Montez, and Prime 102. These top-reviewed restaurants serve the best food to make everyone happy and satisfied.
Note: For reservation and timings, we suggest visiting its official website
Check out the Best Places to Stay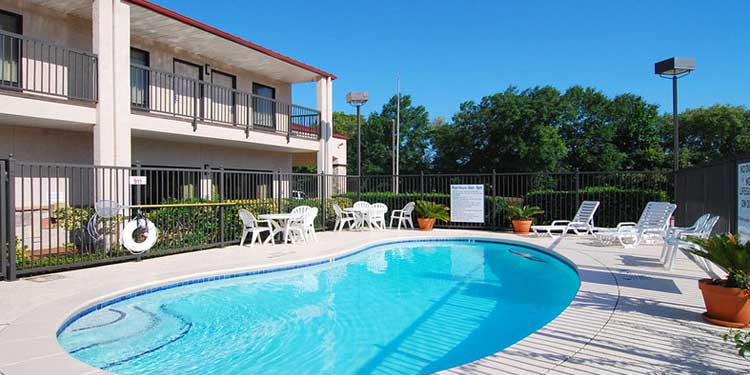 From luxurious to cheap hotels and resorts, we have got you all covered for your excellent stay in Tyler, Texas.
Our top recommendation includes Holiday Inn Tyler, Hilton Garden Inn Tyler, Residence Inn Tyler, The Thomas Hotel, Best Western Plus Southpark Inn & Suites, and Rodeway Inn.
These are top-reviewed hotels with the best facilities and services, along with great accommodations.
Note: For bookings and accommodations, we suggest visiting its official websites 
Best Time to Visit
The best time in Tyler, Texas, is during the months of mid-April and mid-October through November when it is peak time for the roses to bloom and many events and festivals are held.
The temperature will be hot and mildly cold most of the time. However, it can be windy in the evening, so we recommend bringing light jackets like windcheaters.
Bring Home Many Memories of the Rose City, So Start Planning…
Tyler, Texas, is indeed a warm, friendly, and vibrant city that offers an abundance of Texas attractions.
With our top picks and recommendations, you'll get to experience a different vibe and atmosphere at every destination you go to.
And who knows, with its western charm and budget-friendly getaways, it might become your forever go-to city in Texas.
So, make the most of it, and Good luck on your journey!
Note: Keep in mind that information about travel can change quickly. To make sure your trip is fun and safe, we encourage you to double-check official websites and government/travel advisory sites for the latest information on travel restrictions, entry requirements, and safety measures.