If you want a relaxing place to uplift your soul, let yourself dip in rather steamy and mineral-rich water–you surely won't regret it!
Tennessee has some nationally recognized 'historical' hot springs sites for steam treatment and therapeutic natural mineral baths.
Finding the right one for you is significant; let's have a look at the top hot springs you can find here in the home of Great Smokies!
Hot Springs in Tennessee
Armour's Hotel in Red Boiling Springs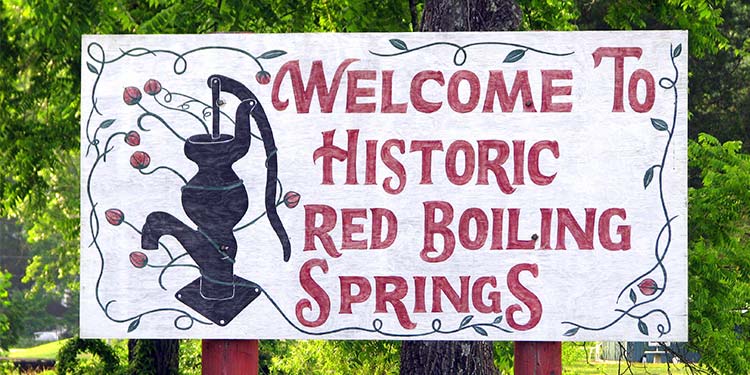 Location: 321 E Main St, Red Boiling Springs
Contact: +1 615-699-2180
The most renowned and recommended natural hot spring you can find in the state is the Armour's Hotel in Red Boiling Springs.
Built in 1924, Armour's Hotel has been a significant attraction in the area for its 2.7 acres of beauty and for preserving its centuries-old history.
It is known as one of the best hot spring hotels in the area as it continues to follow the same historic tradition of providing healing mineral water baths and massages to visitors.
The mineral water here is said to help you in many ways including relieving stress, and muscle aches and improving skin hydration, circulation, and sleep.
Alongside their warm hospitality and spa, you can also enjoy the library, gift shop, and tasty meals during your visit.
Make sure you book an appointment for a mineral bath or a massage in advance to check availability.
Fun Fact: You can enjoy stunning views of the Cumberland Mountains from this first brick hotel of Red Boiling Springs!
Sweet View Springs Cabin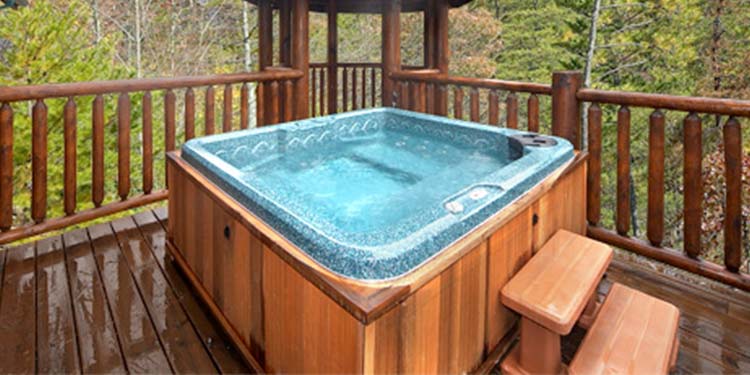 Location: 1418 Rocky Top Way, Townsend
Contact: +1 720-484-0277
Find great comfortable cabins in Townsend's peaceful location, which is a bit away from the busy city of Pigeon Forge.
Sweet View Springs Cabin has refreshing mineral hot spring water that is heated by natural gas.
The cabin also has a spa that opens all year around, a heated indoor pool, and outdoor baths; taking a bath here in the morning or evening can relax your whole body.
The cozy and warm atmosphere is very calming and the views from the cabin are stunning.
They offer many more interesting facilities and services that make a visitor's stay enjoyable and memorable!
Elk Springs Resort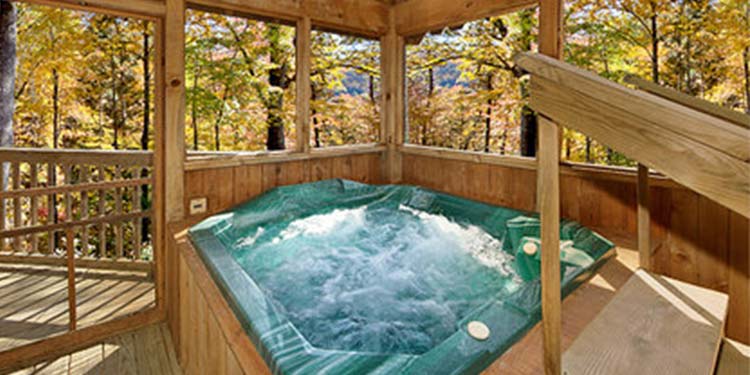 Location: 125 Silverbell Ln, Gatlinburg
Contact: 865-233-2390
In the town of Gatlinburg, you can find hot spring baths in Elk Springs Hotel which is surrounded by mountains and forests.
It is a comfortable luxury hotel that offers great services and promises a wonderful staycation in the cabins.
The resort has hot springs where the natural mineral water's temperature fluctuates between 36 and 38 degrees Celsius—perfect for a dip-in!
You can find a swimming pool, spa treatment, and many more outdoor activities that you can enjoy during your stay.
The place can be a great escape destination in the mountains from your everyday life.
From the theater to the game room, it has everything a family might need for entertainment and a great stay!
Hidden Springs Resort
Location: 1576 Newcomb Hollow Rd, Sevierville
Contact: (865) 277 1160
Spend a fun vacation at Hidden Springs Resort which is situated on the quieter side of Sevierville.
The cabins here are spacious, neat, and cozy and the visitors are provided with tons of facilities inside the property.
The resort has an indoor heated pool which you can easily access any time of the day.
The outdoor patio is where you can relax, enjoy the great views and get a good sunbath!
Dancing Sun Cabins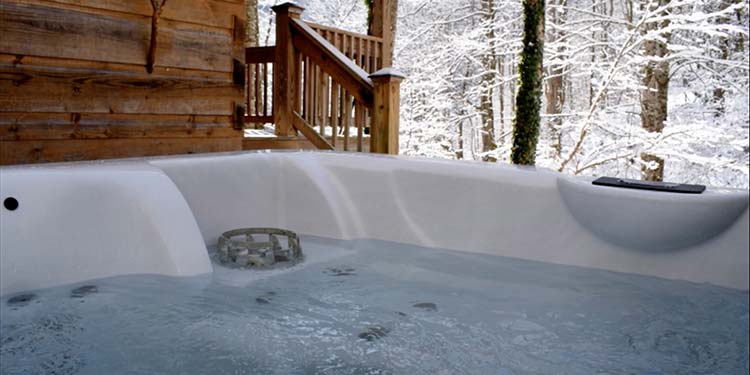 Location: 2441 Roaring Fork Rd, Hot Springs
Contact: +1 828-539-0097
If you're looking for a nice place to spend a romantic and relaxing staycation with your other half, Dancing Sun Cabins might just be it!
You can book a log cabin on a property of 100 acres of the natural area situated in the Hot springs.
The place has cozy hot tubs for people to enjoy a warm, soothing, and rejuvenating bath.
You can get on various hiking trails available for people with different skill levels from the cabins.
Dancing Sun Cabins is one of the must-visit places for couples in Tennessee, don't miss out!
Oak Haven Resort & Spa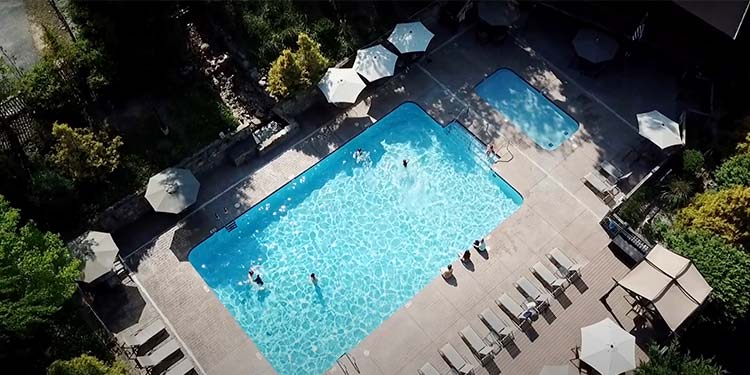 Location: 1947 Old Knoxville Hwy, Sevierville
Contact: +1 800-652-2611
Visit Oak Haven Resort and Spa—a great place to stay, enjoy, and relax!
Enjoy a good dip in the hot tubs while enjoying the breeze and the sound of nature in your cabin.
You can also enjoy great picturesque views of mountains from your comfortable and spacious cabin.
The resort also has an in-house spa where you can get all types of massage and body treatments of your choice!
You can find so many things to do here as it has something for everyone—the place has so much to offer!
This family-friendly resort is a fantastic option to stay in if you are traveling with kids in Tennessee.
The game room and playgrounds available in the resort can also keep the children and the whole family happy and entertained.
Heal your Soul in the Hot Springs!
Drenching your body in the hot springs can be so much more beneficial than you may expect.
The natural minerals can actually help you wash away your heavy and stressful energy and make you feel calm and fresh.
Go reserve a cabin or book an appointment to feel energized and relaxed!
Note: Keep in mind that information about travel can change quickly. To make sure your trip is fun and safe, we encourage you to double-check official websites and government/travel advisory sites for the latest information on travel restrictions, entry requirements, and safety measures.