Situated on the West Coast of the United States, Oregon is best known for its spectacular beaches that stretch over 363 miles of coastline.
From Astoria in the north to Brookings in the South Island, there are many beaches with breathtaking landscapes that will even leave the most experienced travelers in awe.
You can go treasure hunting for glass floats, watch sunsets, visit coastal towns, fly kites, or enjoy many water sports activities like surfing, scuba diving, or snorkeling.
Many Beaches have easier access from Oregon's smaller towns, where you can spot the best seaside restaurants and hotels within a few walking distance.
With so many to choose from, we have listed some of the best beaches in Oregon to make a memorable trip.
Best Beaches in Oregon
Harris Beach State Park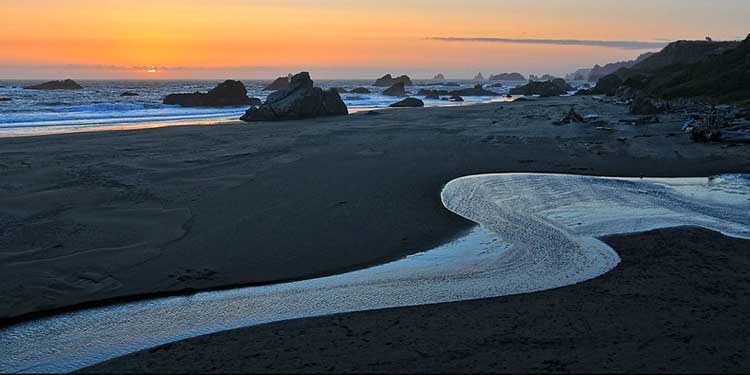 Address: U.S. 101, Brookings, Oregon 97415, United States
Hours: open for day use  
Phone: +1 800-551-6949
Located North of Brookings, Harris Beach State Park is one of the most popular beaches in Southern Oregon that provides visitors with a beautiful seascape.
With several hiking trails, miles of sandy beaches, and rocky outcroppings to explore, the massive sea stacks chatting from the surf are the most noticeable of Harris Beach.
You can spend a day beachcombing or looking for rare migratory marine wildlife.
The park also offers many campgrounds with tents, RV hookups, and pet-friendly yurts which are available year-round. Make an early reservation to be in the best spot.
South Beach State Park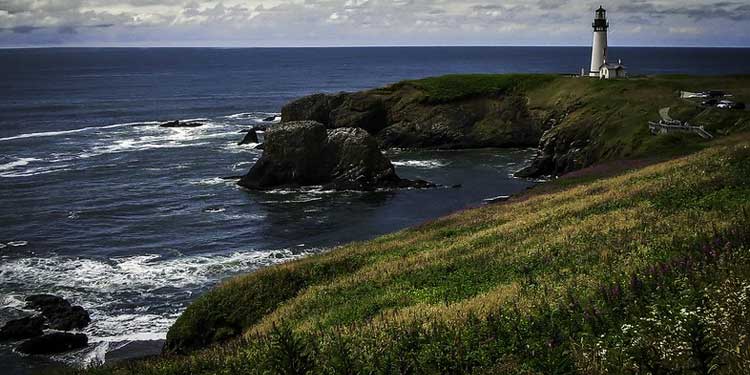 Address: 5580 South West Coast Highway, Newport, Oregon 97366, United States
Hours: open 24 hours
Phone: +1 800-551-6949
Stretching several miles down the Oregon coast, South Beach State Park is next to the Yaquina Bay Bridge just South of Newport.
The paved South Jetty Trail is a great 2 miles out and back hiking and biking trail alongside the beach that is best visited during the evening.
You can watch a soothing sunset, explore the Cape Foulweather Lighthouse, and even go for a horseback ride by the shoreline.
And if you want to make an overnight trip, plenty of family-friendly campsites and couples yurt provide the best community facility.
Rockaway Beach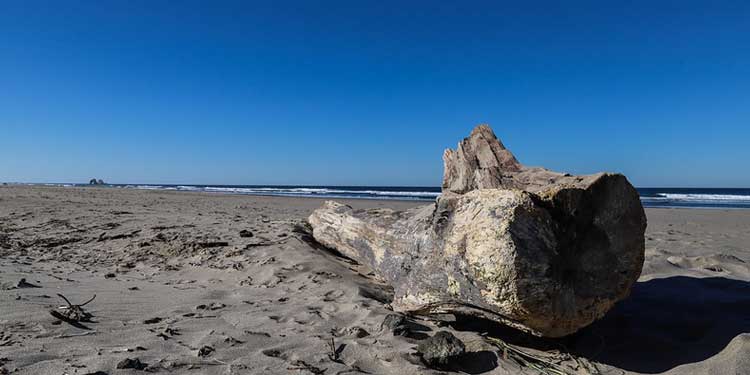 Address: Tillamook, Rockaway Beach, Oregon 97136, United States
Hours: open 24 hours
Rockaway Beach is a popular destination with families and is known for its long stretch of golden sand that adorns Oregon's stunning coast.
It attracts visitors with its sandy beach and 5.5-mile boardwalk that's ideal for biking and strolling around.
One of the most popular activities here is to beach comb along the miles of shoreline in search of exquisite sea items, including shells and Japanese Glass Floats that wash up on the shore.
Sea tide pools in the surrounding rocky area provide an excellent opportunity to observe the region's flora and fauna.
Not to forget the surrounding areas that are great for hiking, fishing, birdwatching, and kite flying.
Check out other best things to do in Tillamook, Oregon.
Cannon Beach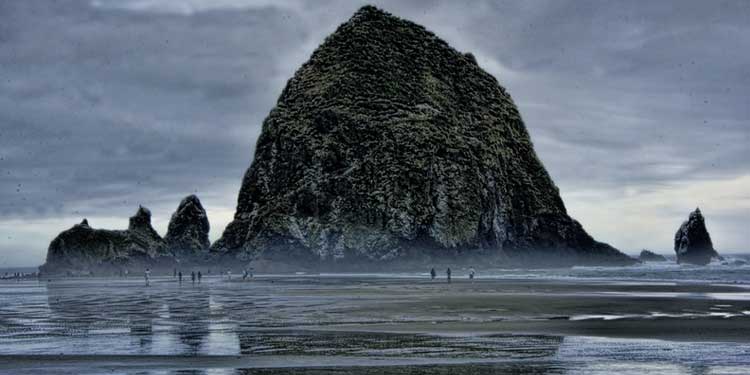 Address: US-101, Cannon Beach, Oregon 97110, United States
Phone: +1 503-436-2623
Cannon Beach is a small coastal city in the Pacific Northwest that is known for its iconic 235 feet tall Haystack Rock.
It is located approximately 25 miles from Downtown Astoria and is a great destination for sightseeing and exploring.
The Beach is surrounded by hilly woods, tidepools, a dramatic coastline, and abundant wildlife, making it perfect for strolling around the beauty of nature.
Get a little closer during low tide and witness beautiful sea creatures like starfish, anemones, green algae, and many more.
It also makes an excellent destination for overnight camping and discovering many historical attractions of the area.
Some include a Naval Cannon that got washed up on the shores of the Island, a shipwreck from1840s, and the Cannon Beach History Center and Museum.
NYE Beach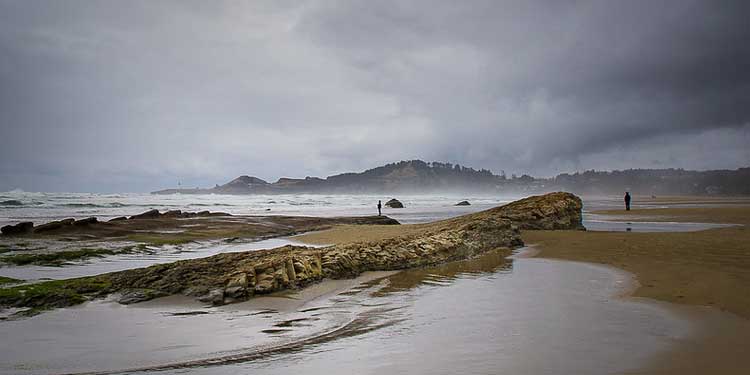 Address: NYE Beach, Highway 101 Northwest Coast 3rd Street, Newport, Oregon, United States
NYE is a historic beach on the Oregon Coast that has served as a recreational destination for locals and visitors for over a decade.
It is more of a small beach town full of compact shopping, entertainment, arts, and dining districts.
But with easy access to the beach from the parking lot of the streets, you can spend a day indulging in water sports activities or simply strolling around for a majestic view of the coastline.
Check out other best things to do in Newport, Oregon. 
Meyers Beach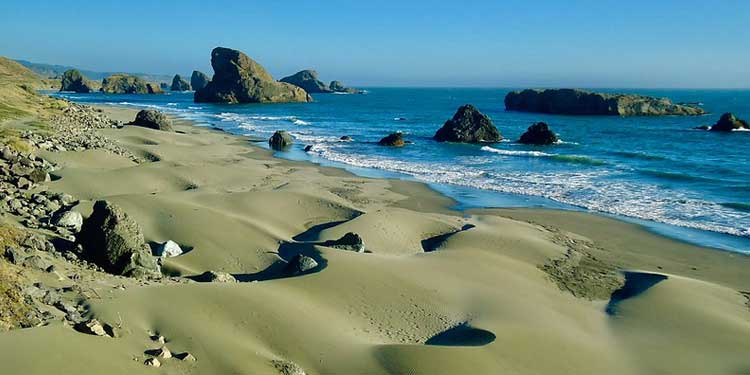 Address: Gold Beach, Oregon 97444, USA
Hours: Open 24 hours
Meyers Beach is a hidden gem on the Southern Oregon Coast, home to several sea stacks and tunnels which is easily accessible by foot.
It is located on the way to the Pacific Highway of Oregon, where the small Meyers Creek meets the Pacific Ocean.
The shallow part of the sea makes it ideal for windsurfers and other adrenaline junkies who enjoy extreme water sports.
During low tide, large pools are left near the rock bases, where you can capture some of the hidden treasures of marine wildlife.
It has nearly 2 miles of soft silky sand dunes that stretch along the Oregon coast.
Seaside Beach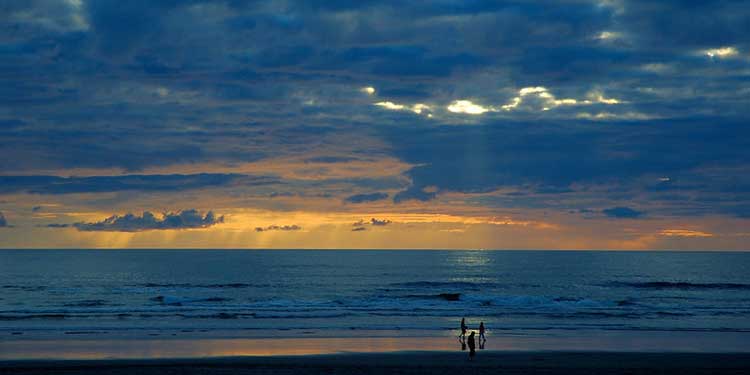 Address: 44 12th Ave, Seaside, OR 97138, United States
If you are looking for a place to go for a fun and inexpensive Beach getaway with your family and loved ones, Seaside Beach awaits a perfect vacation.
Whether kite flying, ancient forest hiking, castle making, tandem biking, or walking around its miles of shoreline, fun is guaranteed around every corner.
But theres more than just soaking your feet in the water!
Not only are the beautiful coastal attractions nearby, but the town also has a few kid-friendly places, including the Seaside Aquarium and the Captain Kid Amusement Park.
Take a self-guided tour around the Seaside Promenade, which is a two-mile boardwalk along the beach. You can walk, talk, or bike along the Prom.
Roads End State Recreation Site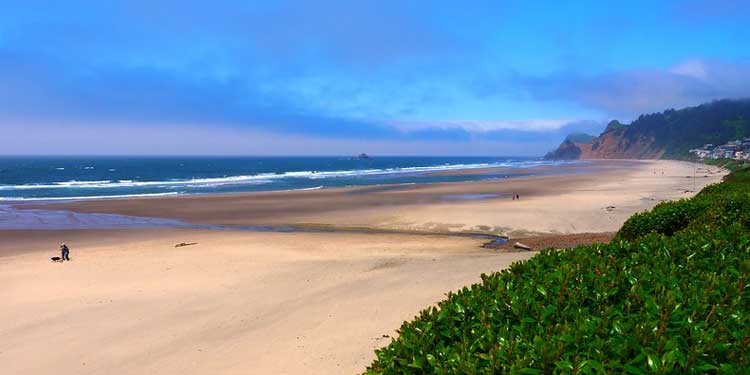 Address: Roads End State Recreation Site, 5901 NW Logan Road, Lincoln City, Oregon 97367, United States
Phone: +1 800-551-6949
Roads End State Recreation Site is one of the most renowned Oregon Coast destinations, with easy access to the Beach from Downtown Lincoln City.
It shares 7 miles of shoreline, where visitors can have fun discovering the secret coves, hunting for treasurers, beachcombing, and playing on tidal pools during low tides.
The Beach is also home to the renowned God's Thumb Scenic View Point, where you can relax on the cliff and watch the waves and marine life.
Drift By The Sea at Oregon's Beaches
Finally, before heading out to the beach, pack all the essentials you need for a comfortable stay.
There are plenty of rental options around the beach of Oregon, but it can get quite overwhelming due to the crowd.
Consider packing the right clothes and swimsuits, protecting yourself from the sun, identifying rip currents, and packing some food. These should help you plan better for uncertain conditions.
Good luck!