Tillamook is a small County in the Pacific Northwest that is situated midway along the coast of the Pacific Ocean and Tillamook Bay.
This small town is best known for being home to the Tillamook Cheese Factory, which has been producing fresh local cheese, yogurts, and other dairy products since 1909.
For beach lovers, there is plenty to explore along the miles of shoreline, which is easily accessible from Downtown Tillamook.
As for nature enthusiasts, Monsoon Creek Falls makes a great hiking adventure destination in the wilderness.
While history buffs are sure to learn a lot about World War II aircraft and artifacts at Tillamook Air Museum.
Theres a lot to do in every season. And that's why we have listed the best things to do in Tillamook for a memorable trip.
Things to Do in Tillamook, Oregon
Learn World War History at Tillamook Air Museum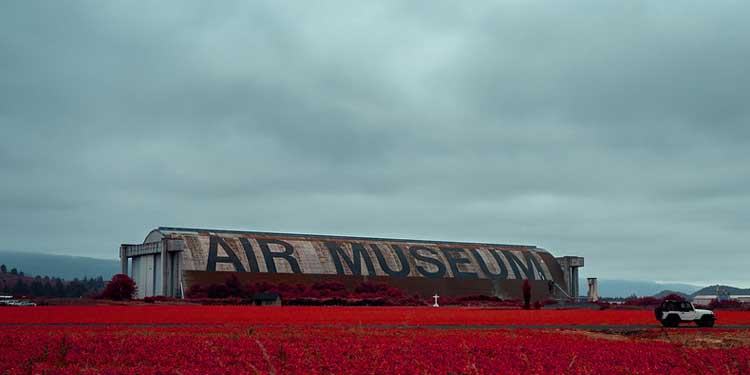 Address: 6030 Hangar Road, Tillamook, Oregon 97141, United States
Hours: open daily from 10:00 am - 6:00 pm
Costs: admission rate range from $13 - $4 depending on age
Tillamook Air Museum is housed in a World War II airship hanger that is currently the largest wood-framed building in the world.
The Museum strives to educate and honor the World War history of Naval Air Station Tillamook and Hangar B through different preserved exhibits.
It displays various collections of artifacts, aircraft, photographs, battleships, and many documents to honor the memory of the soldiers who have contributed to this history.
The tour is self-guided, as many information boards are available for visitors. However, guided tours are also available on the first Saturday of each month.
Tip: Eat at the nearby Rodeo Steakhouse Grill for a great menu of food and drinks.
Visit Tillamook Creamery and Cheese Factory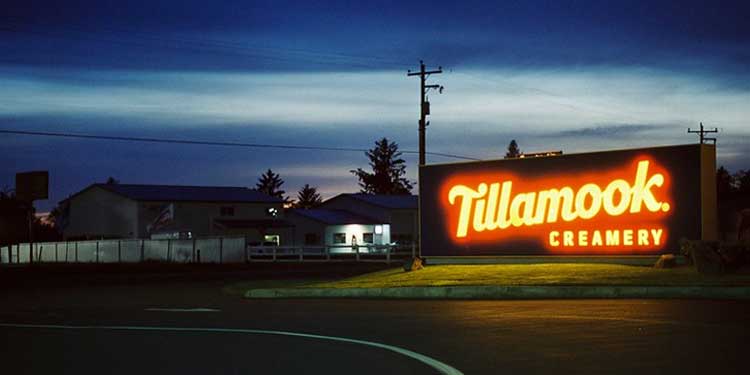 Address: 4165 North Highway 101, Tillamook, Oregon 97141, United States
Hours: open daily from 10:00 am - 6:00 pm
Costs: Tasting tours are $15
Housed in a modern barn, Tillamook Creamery is a 38,500-square-foot visitor center on the Oregon coast.
In fact, it is Tillamook's most renowned destination, where visitors get to choose their own adventure among its different experiences.
From exploring the Farm Exhibit to watching and learning the cheese-making process, you can set your own pace of fun while strolling around.
The tour is self-guided, with curated signs, many free cheese tastings, and some other premium dairy products.
Stroll Around Tillamook Forest Center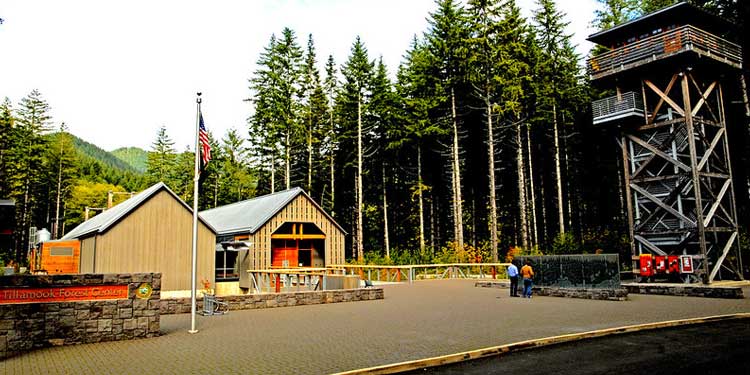 Address: 45500 OR-6, Tillamook, Oregon 97141, United States
Hours: 10:00 am - 5:00 pm (Wednesday - Sunday), closed on Monday & Tuesday 
Costs: admission is $5 per person
Tillamook Forest Center is a great family-friendly interactive facility distinguished by natural surroundings focused on forest history and wildfires.
Overlooking the Wilson River, the center is located in the heart of Tillamook State Forest.
It provides visitors with interpretive exhibits, family nature programs, field trips, and facility rentals.
Step inside and discover this 13,500-square-foot forest educational center through hands-on learning and outdoor recreation like hiking and picnicking.
Hiking and Scenic Views at Cape Lookout State Park
Address: 13000 Whiskey Creek Road, Tillamook, Oregon 97141, United States
Hours: day use are open from 8:00 am - 5:00 pm (Monday - Friday) 
Costs: free entry
If you are looking for a perfect spot to stay away from the hustle and bustle of Tillamook, then Cape Lookout State Park is just the place for you.
This section of the Oregon Coast is a gem offering a perfect blend of adventure in the Rainforest and beach.
It features Three Cape Scenic Routes that are popular for hiking, beachcombing, and sightseeing.
On a clear day, you can see 39 miles South to Cape Foutweather and 42 miles North to Tillamook Head.
The park also features many campgrounds making it an ideal destination for year-round camping. So you can always choose to make an overnight trip!
Learn Local History at Tillamook County Pioneer Museum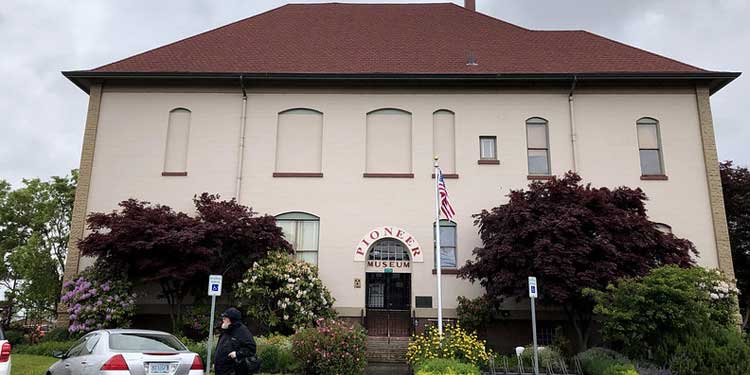 Address: 2106 2nd Street, Tillamook, Oregon 97141, United States
Hours: 10:00 am - 4:00 pm (Tuesday - Saturday), closed on Sunday & Monday
Costs: admission rate is $7 for adults, $5 for seniors, $4 for kids, and children ten and under are free
Tillamook County Pioneer is a historical museum that presents every story of Tillamook's Pioneer era to its past and present days.
The Museum was founded in 1935 and offers 19 display areas that focus on the history of the ​North Oregon Coast.
From Native American culture and early American settlement to military history from the World War 2 Naval Air Station, it preserves local history through artifacts, photographs, articles, and many more from over 100 years ago.
You can take a self-guided tour and see the permanent and rotating exhibits, as there are information boards available for visitors.
Hike Through Munson Creek Falls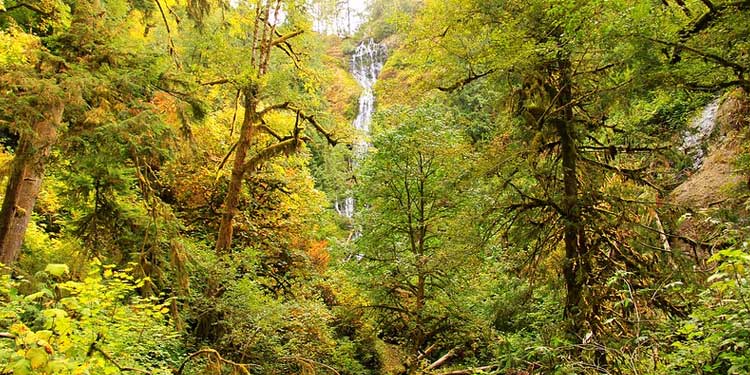 Address: 6400-6200 Munson Creek Road, Tillamook, Oregon 97141, United States
Hours: open daily from 8:00 am - 8:00 pm
Costs: free entry
Best time to visit: Spring and Summer
Munson Creek Falls is the tallest waterfall on the Oregon Coast Range, tumbling 319′ over several tiers.
It is a relatively easy 1.4-mile trail through an old-growth forest that leads you to the viewpoint of the waterfall.
Pack some lunch and drinks, as there are several picnic tables near the parking lot where hikers start their journey.
The Munson Creek Falls is a quick and easy stop along Highway 101 near Tillamook, so be sure to check it out.
Coastal History and Scenic Views at Bayocean Peninsula Park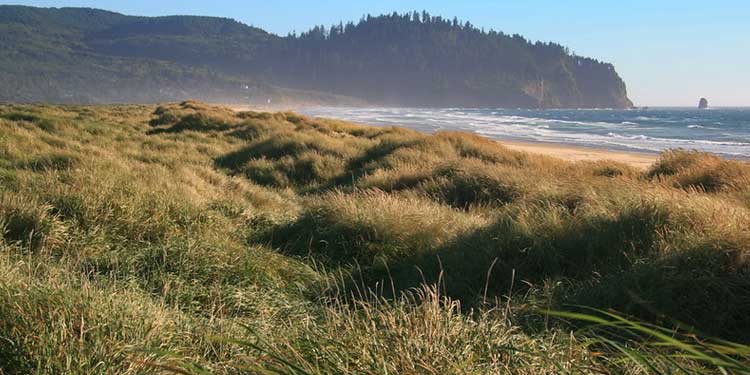 Address: North Highway 131, Tillamook, Oregon 97141, United States
Hours: open daily from 7:00 am - 9:00 pm 
Costs: $10 parking pass
Did you know? Bayocean was once a town that fell into the sea due to a storm that broke through the spit in the late 1930s.
So theres a lot of remarkable history of the Oregon Coast to unravel at this historical place!
With the Pacific Ocean on the west side and Tillamook Bay lapping the sands on the east side, Bayocean Peninsula Park sure gives you a sense of wonder.
Drive west from the town of Tillamook to reach Bay Ocean Road, which skirts the southern end of Tillamook Bay.
Soon, you'll come face to face with the Bayocean Peninsula Recreation Area site, where you will witness a scenic view of the Bay.
It is excellent for bike riding, walking the dogs, or just a downright beautiful walk watching the sunset.
Stroll Around Tunnel Beach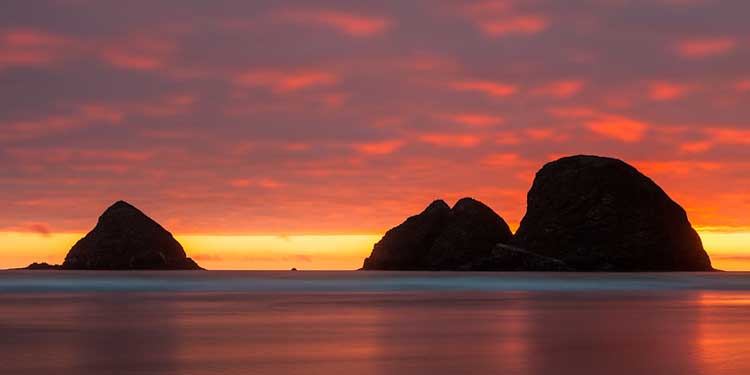 Address: Oceanside Beach State Recreation Site North, Maxwell Point, Tillamook, Oregon 97141, United States
Hours: open 7:00 am - 8:00 pm (Monday- Saturday), closed on Sundays
Costs: free entry
Tunnel Beach is a hidden gem of Tillamook that was blasted through Maxwell Point in the 1920s with the north side of Oceanside Beach.
This historical place makes an excellent point to learn a little bit of history lesson about the Oregon Coast.
During Summer, explore the tidepools, and watch the sea life come to life. You can beach comb, picnic, and stroll around its miles of shoreline.
However, make sure to visit during the low tide, so you can walk through the tunnel and enjoy the beach amenities.
It also has access to Lost Boy Beach, within a few miles from Tunnel Beach.
Tip: Parking is available nearby, but you should snag your spot early because it fills up quickly.
Tour the Cape Meares Lighthouse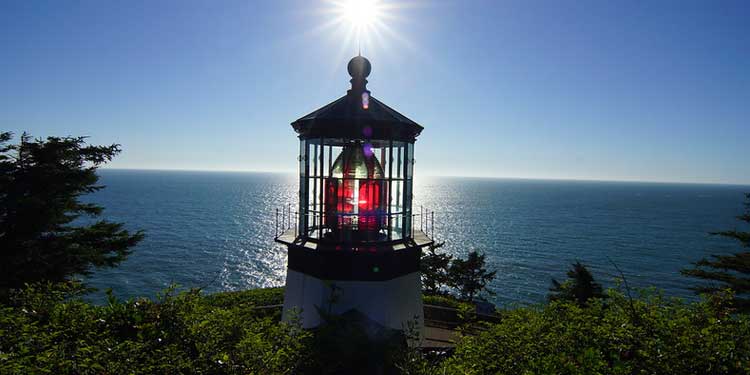 Address: 3500 Cape Meares Loop, Tillamook, Oregon 97141, United States
Hours: open 11:00 am - 4:00 pm (Thursday - Sunday), closed on Monday - Wednesday
Costs: free admission
Cape Meares Lighthouse is a beautifully restored Museum on the Oregon Coast known for serving as the primary light station for Tillamook Bay.
The walk to the lighthouse is paved and wide, making it easier to access for hikers and visitors with vehicles.
Guided tours are open during the summers, with volunteer guides explaining all about its history and operation.
You can also take a self-guided tour and admire the beauty of the Lighthouse while taking in the stunning ocean views and spotting some marine mammals like migrating whales, sea lions, dolphins, and more.
Tip: If you are hiking, dont miss out on the famous Octopus Tree of Tillamook for a quick stop and photo opportunities.
Tip: Bring Binoculars for a more closer view.
Blue Heron French Cheese Company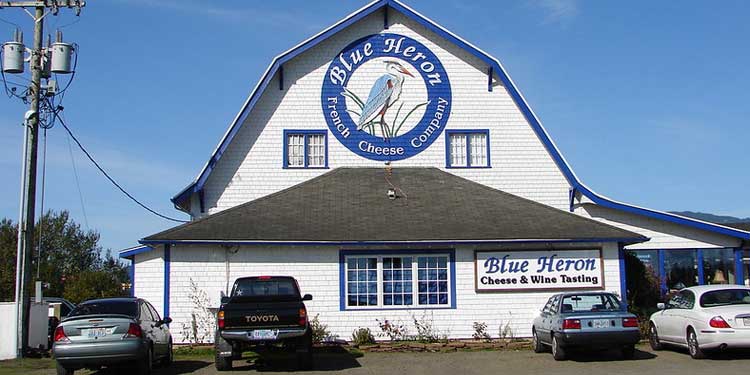 Address: 2001 Blue Heron Road A, Tillamook, Oregon 97141, United States
Hours: open daily from 8:00 am - 7:00 pm
By now, you may have already known about the popularity of Cheese in Tillamook, but theres something more than dairy products at the Blue Heron French Cheese Company.
In addition to its tasty Brie cheese and deli sandwiches, it has one of the best selections of gifts and goodies in the state.
You will find Oregon's finest wines, kid's toy games/puzzles, and gift stores, making it ideal for people of all ages.
Step outside of the premises and take a self-guided tour around its 40-acre land, where it offers visitors a petting zoo, a wine-tasting tour, and live music with picturesque scenery.
Tip: if you want to make it an overnight trip, it also offers free RV camping.
Start Planning Your Trip To Tillamook
Finally, Downtown Tillamook boasts a fantastic area for live entertainment, shopping, fine dining experience, and lodging.
Getting around is easy by taking public transportation or renting a bicycle. However, if you plan out of the main street, check out Expedia for the best short and long-term car rentals.
There might not be a lot, but theres enough to make your trip worthwhile on this hidden gem of the Oregon Coast. 
So start packing your bags. Good luck!
Note: Keep in mind that information about travel can change quickly. To make sure your trip is fun and safe, we encourage you to double-check official websites and government/travel advisory sites for the latest information on travel restrictions, entry requirements, and safety measures.