Brookings is a small city on the Southern Oregon Coast, located on the banks of the majestic Chetco River.
It is a perfect destination for planning a coastal vacation and spending time on beaches and deep waters.
So get ready to get your toes in the sand, explore the tide pools and exotic rock formations and relax to the rhythm of the surf.
You never know what you will find at the beach!
Not to mention the natural beauty of Chetco River, where you can rent a paddleboard or kayak and go for a fishing adventure or explore them on your own.
Yes, theres a lot to do in this majestic City. And for you to get started, we have set a list of the best things to do in Brookings, Oregon.
Things to do in Brookings, Oregon
Visit the Harris Beach State Park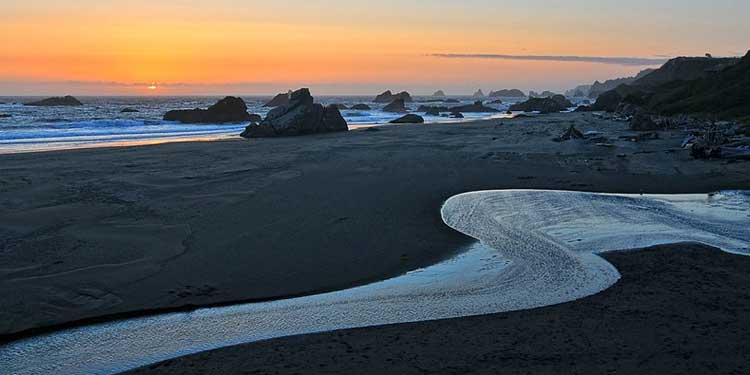 Address: U.S. 101, Brookings, Oregon 97415, United States
Opening hours: 8:00 am - 5:00 pm (Day use)
Costs: Free entry (Day use)
Harris Beach was named after a Scottish Pioneer "George Harris," who brought the property in 1871 to raise sheep and cattle.
But now it's a spectacular State Park right on the Oregon Coast of Brookings, where the views are breathtaking, and lots of adventure awaits.
From hiking and biking at the mountaintops to rock climbing and walking miles of the sandy beach shoreline, your time here will be a moment to cherish forever.
Make an overnight trip by camping at many of the park's campgrounds. Several spots exist for tents, RV hookups, and even pet-friendly Yurts.
Tip: Make an early reservation for camping, as the area is mainly packed.
Stroll Around Azalea Park and Botanical Garden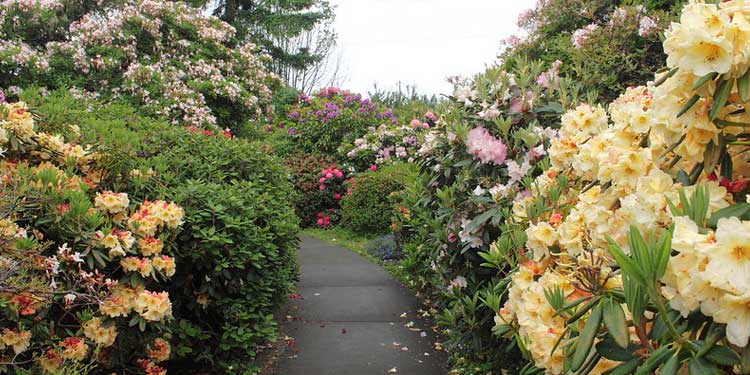 Address: 640 Old County Road, Brookings, Oregon 97415, United States
Opening hours: open daily from 8:00 am - 8:30 pm
Costs: Free admission
Azalea Park is a nicer-than-average community park in Brookings for a lovely stroll in the evening.
Come any day, and you will be mesmerized by the flora displays in a natural setting with a paved walking trail.
The area is relatively handicap accessible and is maintained mainly by volunteers.
A series of free concerts are offered in the Summer about every other Sunday, while winter is best for seeing the Christmas lights and Springs for the blooming of native flower species of Oregon.
Tip: Bring your lawn chairs and pack a picnic lunch.
Go Hiking at the Oregon Redwoods Trail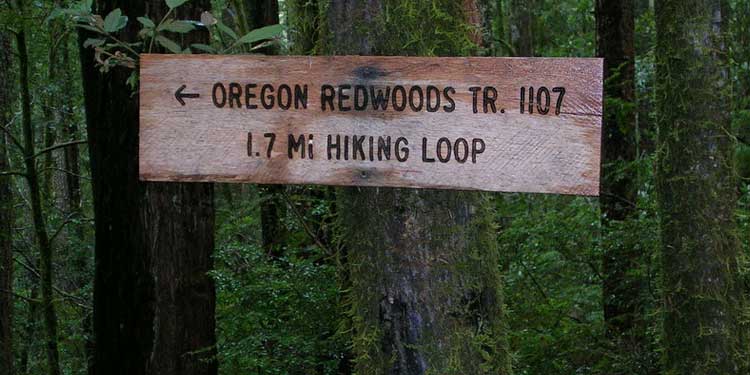 Address: Brookings, Oregon 97444, United States
Opening hours: open 24 hours
Costs: free entry
Difficulty level: easy
Did you know Oregon has an abundance of Red Trees?
Just a little down the road in the mountains of Brookings is where you will find these Red Trees on the Oregon Redwoods Trail.
Be prepared to hike the 1.7 miles of the round loop dirt road trail at an elevation of over 500 feet gain, and you will see many ancient Redwood Groves all along the pathway.
The trail is easy to navigate as many "Oregon Redwood Trail" signs direct you to the Grove from highway one.
It's a great way to spend a day enjoying soaking in nature with lots of wildlife spotting and walking over the creeks and waterfalls.
Tip: wear good sports shoes and carry water bottles.
Visit the Chetco Brewing Company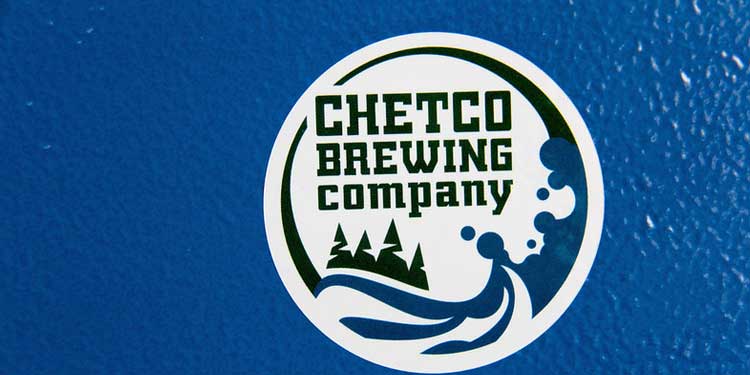 Address: Highway 101, 830 Railroad Street, Brookings, Oregon 97415, United States
Opening hours: noon to dusk 
Phone: +1 541-661-5347
There are several great breweries around Brookings, but the best one is right around Highway 101 in the downtown area.
That's where you will find Chetco Brewing Company offering a whole new experience of craft beers, free games, and live music in a friendly community space.
What to eat? There are food trucks that cater to vegan and non-vegan visitors, with a lot of seating space between its outdoor seating and brewing space.
It's a great place for larger groups to hang out on any day. So make sure to pay a visit while you are here.
Wonder Around the Samuel H. Boardman State Scenic Corridor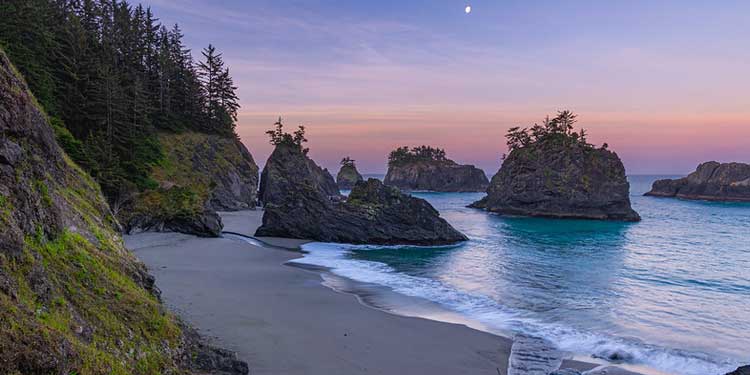 Address: U.S. 101, Brookings, Oregon 97415, United States
Phone: +1 800-551-6949
If you have spent the past few days exploring miles of the beautiful Oregon Coastline, then make sure to save the best for Samuel H. Boardman State Scenic Corridor.
This is a 12-mile linear park that encompasses a thin strip of land between the ocean and Highway 101.
There are several hiking trails and viewpoints to explore around the miles of shoreline to reach this heavenly destination.
However, I recommend taking the Arch Rock Viewpoint, as it is the easiest way to view the natural arch in the scenic corridor.
At the end of the line, nothing feels like heaven than exploring the rugged coastline, coves, sea stacks, and exhilarating cliffs.
Play Golf at the Salmon Run Golf Course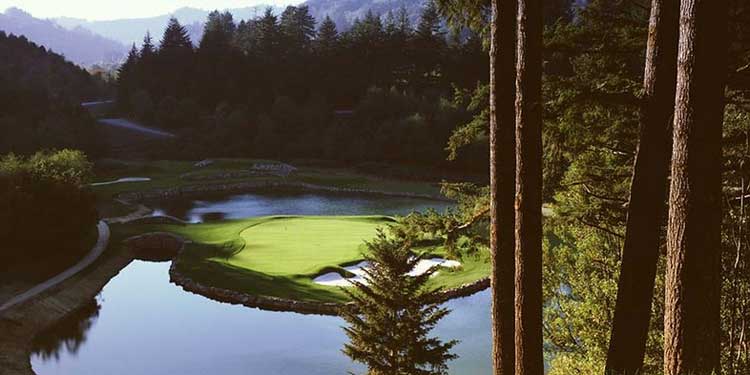 Address: 99040 South Bank Chetco River Road #8239, Brookings, Oregon 97415, United States
Opening hours: open daily from 7:00 am - 7:00 pm
Costs: vary according to Golf holes, carts, and age
If you are an avid Golfer who wants to play on the best Golf Course in Oregon, then the Salmon Run Golf Course is just the place for you.
It is tucked behind the coastal mountains and banks of the Chetco River. Even the pickiest golfers and non-golfers will find it attractive due to its location in a natural setting.
A beautiful 18-hole offers visitors a challenging layout with various hole levels for all golfing levels.
The challenging course leads to spectacular scenery where wildlife can be seen anytime.
There is also a full-service restaurant and sports goods shop to fill your taste, or you can organize your special event for a truly unique and memorable experience.
Go Fishing and Kayaking at the Chetco River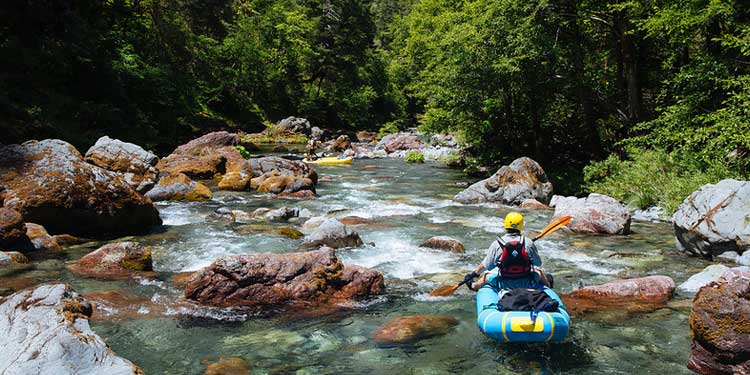 Address: Brookings, Southwest Oregon 97415, United States
Opening hours: open year-round
The Chetco River is a 56-mile-long stream on Oregon's southern coast that flows in a rocky and remote coastal area.
This means plenty of outdoor adventures await you to explore down the miles of the river.
From hiking and biking to fishing and paddleboarding, the Chetco River is ideal for any outdoor and watersports enthusiast.
For seasonal visits, winter is the best time for Salmon and Steelhead fishing, while summers are fit for watersports adventure.
Or you can make one of your Catch, Cook, and Camp episodes on either of the seasons. It is fun for the whole family and larger groups.
Explore the Beaches of Brookings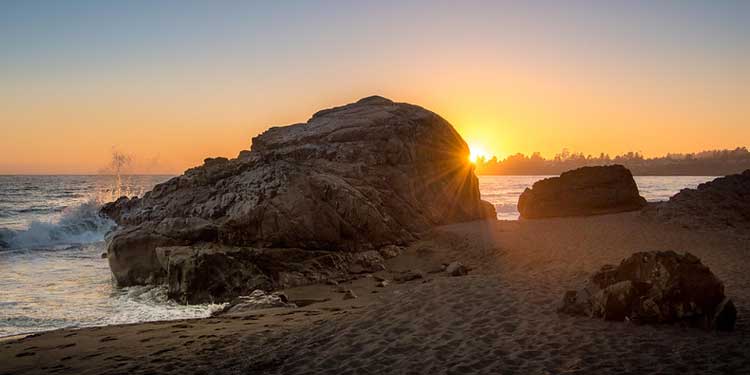 When visiting the best of the Oregon Coast, exploring the miles of shoreline should be on your top must-do list.
You can find breathtaking views along the cliffs or experience sea creatures up close and personal in a new way.
And you can never go wrong with a romantic walk on the beach at sunset.
If you want to experience a thrilling watersports adventure, go surfing and kayaking at the ocean, or cruise around its miles of beaches.
Stop By the Thomas Creek Bridge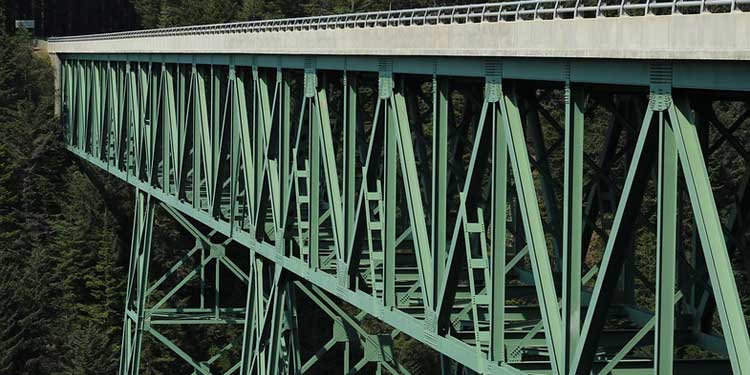 Address: Curry County, Brookings, Oregon 97415, United States
Thomas Creek Bridge is Oregon's highest bridge, which stands 345 feet above ocean level.
It is located just a few miles north of Brookings and Harris Beach and offers a bird's eye view of oceans and rivers.
The bridge also has hiking trails on each side, which visitors can use for easy access to the beach, or you could drive a few miles from the main street of Brookings.
Its unique architecture is itself an art of work to admire. So take advantage of this opportunity while you are here.
Shopping and Fine Dining Around the Downtown Brookings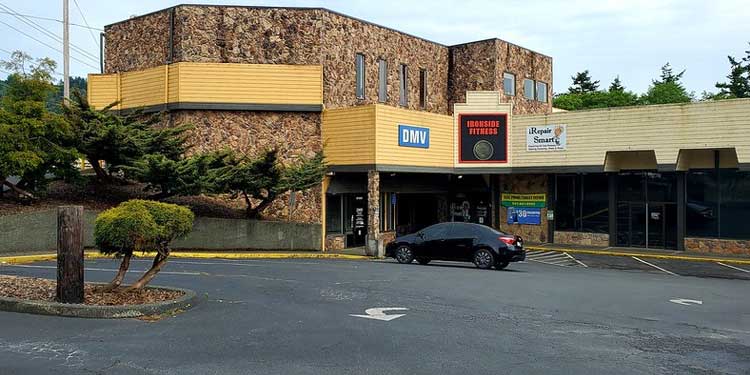 Address: Brookings, Oregon 97415, United States
Downtown Brookings boasts excellent shopping stores and restaurants for shopping and fine dining.
If you want a place to shop for jewelry and antique collection, head to the Goldilocks Antiques or Main Street Skate.
And for a great combination of shopping, dining, and entertainment, visit the Brookings-Harbor Shopping Center.
While there are more than 40 restaurants in town where you will find most of your favorites, but also some of the finest Seafood around the Oregon coast.
Catalyst Seafood Restaurant & Lounge provides world-class fish and chips, tacos, salmon, and fantastic sushi. You can also sample other dishes from different regions.
Make Infinite Memory
Brookings is an excellent spot to visit any time of year because it has a mild climate year-round, with refreshing ocean breezes that moderate temperatures.
Summertime is often warm and bright, while winters are more relaxed and wetter.
Finally, remember that getting around Brookings is easier and more convenient by car or an RV depending on your group.
Follow our top recommendation to get the best vacation on the Oregon Coast at Brookings.
Good luck!
Note: Keep in mind that information about travel can change quickly. To ensure your trip is fun and safe, we encourage you to double-check official websites and government/travel advisory sites for the latest information on travel restrictions, entry requirements, and safety measures.