The mere mention of the word Hollywood invokes images of glitz and glamour against the red carpet as flashbulbs pop off around you.
Visit some of the most iconic locations in this star-studded city or immerse yourself in pop culture by visiting museums that display recognizable movie and TV memorabilia.
Whether you hike to a view of the Hollywood sign for the 'gram or park yourself at a wine bar on the strip, you're going to fall in love with Tinseltown.
Check out the list of some best things to do in Hollywood, California, for a memorable trip.
Things to Do in Hollywood, California
Sunset Strip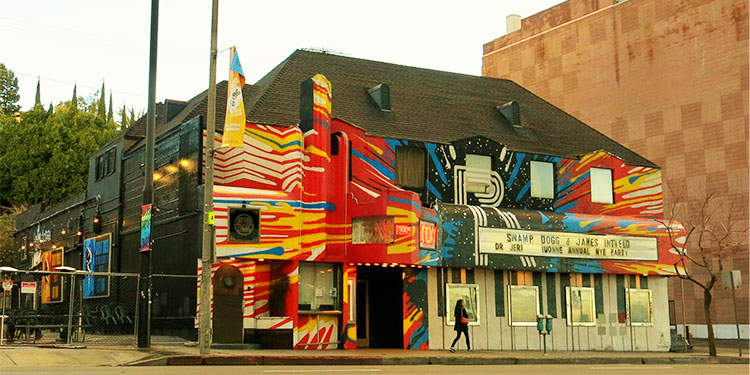 Immerse yourself in the most famous sights of Hollywood as you stroll down Sunset Strip.
It has an enchanting ambiance that will transport you into the realm of movies.
This iconic 1.6-mile stretch of Sunset Boulevard in West Hollywood offers breathtaking views, vibrant nightlife, and fantastic shopping opportunities.
While exploring the unique stores, be prepared to resist the temptation to splurge.
If you prefer to spend most of your trip enjoying local attractions and dancing the night away at clubs, consider booking a hotel in this area.
Many hotels in the vicinity boast their own restaurants, bars, and nightclubs, so take note of the additional perks when selecting your accommodation.
Walk of Fame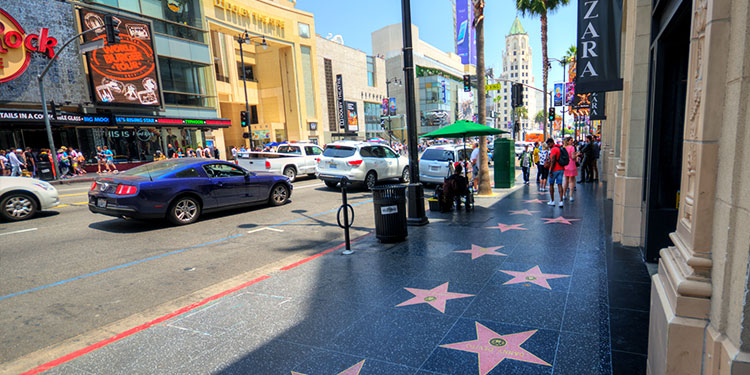 No visit to Hollywood is complete without a visit to the Walk of Fame.
This must-see attraction showcases the stars lining the street, along with the imprints of hands and feet in the concrete.
Taking a leisurely stroll along the Walk of Fame can be a delightful experience, but without a map, it can take hours to find your favorite celebrities.
It's like embarking on a mini-scavenger hunt, adding an element of excitement to your exploration.
Parking is readily available, and you may come across vendors selling snacks at tempting prices, especially on hot days.
At night, the area attracts a crowd more inclined towards nightlife.
If you're traveling with children, it's recommended to visit the Walk of Fame during the day when more family-friendly activities are accessible.
Warner Brothers Studio
Embark on a spectacular studio tour that offers an exclusive behind-the-scenes look at an active film studio – Warner Brothers.
Witness where the magic happens as you ride around the premises, passing by movie sets, active productions, and celebrity trailers.
This immersive experience will make you feel like a part of a real Hollywood production.
The studio tour also includes a self-guided portion where you can marvel at costumes, props, and interactive displays.
Explore the various tour options available on the Warner Brothers website and choose the one that best suits your schedule and budget.
Universal Studios Hollywood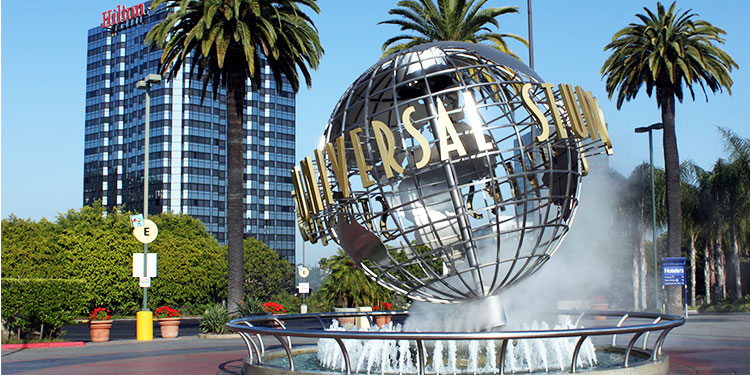 Indulge in the ultimate Hollywood experience at Universal Studios, where thrill rides and movies converge into an exhilarating adventure.
Thrill seekers will delight in attractions like The Mummy and Transformers, while Harry Potter fans can immerse themselves in the Wizarding World experience.
The park also features a new Mario-themed world that caters to gamers of all ages.
You can enhance your visit by utilizing virtual line reservations by downloading the Universal Studios Hollywood app and making reservations for specific attractions once you're at the park.
Celebrity Homes Tour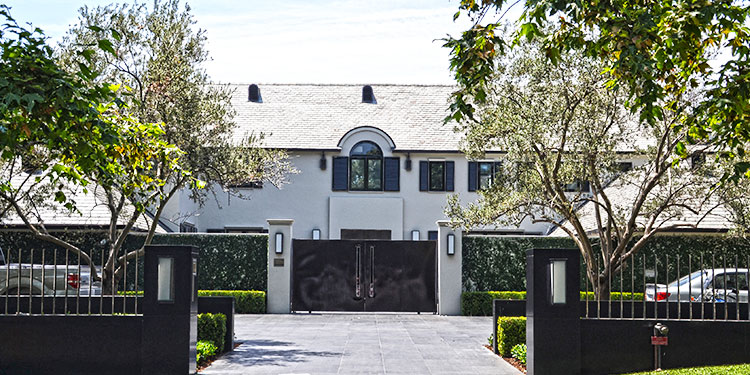 Embark on a fascinating tour of infamous celebrity homes with Starline Tours. It is a company with a rich history offering visitors tours since 1935.
Cruise along Mulholland Drive, cross Sunset Strip, and pass by trendy boutiques on Rodeo Drive.
Each tour takes you to different celebrity homes, ensuring a varied and exciting experience.
The tours operate every day of the week and typically last about two hours.
Children aged 3-11 enjoy reduced prices, while others pay the regular fare for a seat on the bus.
If you require wheelchair accommodation, it's advisable to contact the tour company in advance, as each bus can accommodate only one chair.
Hollywood Museum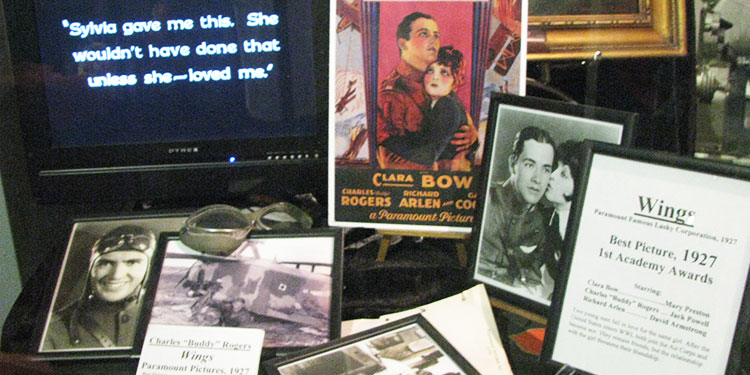 Delve into the world of film history at the Hollywood Museum, where over four floors and 10,000 items are on display.
Experience iconic memorabilia, such as Hannibal Lecter's jail cell, Marilyn Monroe's million-dollar dress, and the ruby slippers from The Wizard of Oz.
The Hollywood Museum offers a captivating glimpse into the industry, preserving memories that often fade away once the cameras stop rolling.
The museum is a self-guided tour that allows you to explore at your own pace and focus on the items that interest you the most.
The museum is open from Wednesday to Sunday, between 10 AM and 5 PM. If you purchase tickets online, remember to print them before visiting the museum.
Icons of Darkness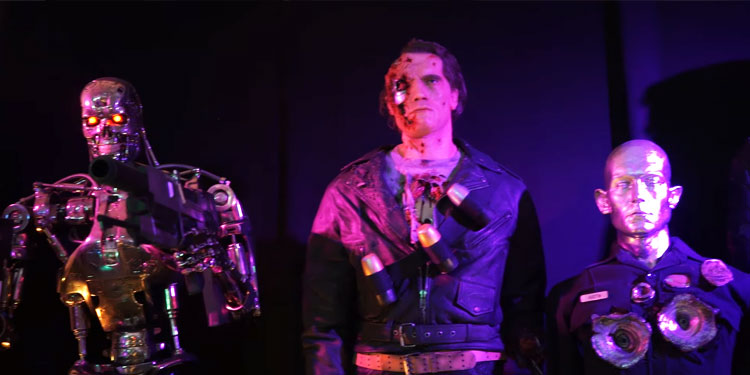 For enthusiasts of practical effects and movie magic, a visit to Icons of Darkness is a must.
This hidden gem of a museum offers a real experience, complete with jump scares.
Guided tours lasting thirty minutes provide detailed information about the various items on display.
You'll encounter Jurassic Park raptor stunt suits, Star Wars costumes, Terminator endoskeletons, and numerous other recognizable artifacts from beloved films.
Icons of Darkness operates from 11 AM to 9 PM, Sunday through Thursday, with extended hours until 10 PM on Fridays and Saturdays.
While children under five can enter for free, the museum cautions that some of the content may be frightening for younger kids.
LA Zoo and Botanical Garden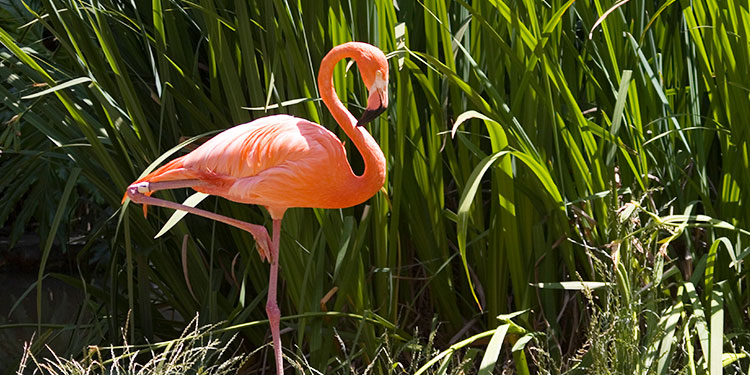 Stroll around the captivating blend of a botanical garden and a thrilling zoo at the LA Zoo and Botanical Garden.
With over 1,400 animals across 270 species, this destination guarantees fascinating encounters and opportunities to learn something new.
The Rainforest of the Americas, Elephants of Asia, and the Red Ape Rain Forest are just a few of the popular exhibits that will captivate your attention.
The zoo also offers guided tours and curated experiences, shedding light on their vital conservation work.
Additionally, the zoo provides stroller and motorized wheelchair rentals to facilitate exploration for those in need.
Griffith Park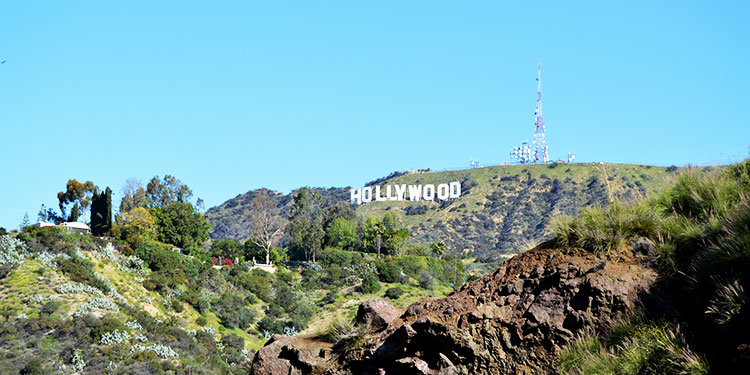 Get lost in the breathtaking views of the city from Griffith Park and its famous observatory, perched above Hollywood.
Numerous viewing sites within the park offer stunning vantage points of the iconic Hollywood sign.
The park features an accessible playground suitable for children of all abilities, a swimming pool open during the summer, and bike rentals for those seeking outdoor adventures.
If you visit the observatory, be sure to check out the planetarium and catch a show if it aligns with your schedule.
Most of the time, public access is available to view celestial wonders through telescopes, further enhancing the experience with awe-inspiring vistas.
Barnsdall Art Park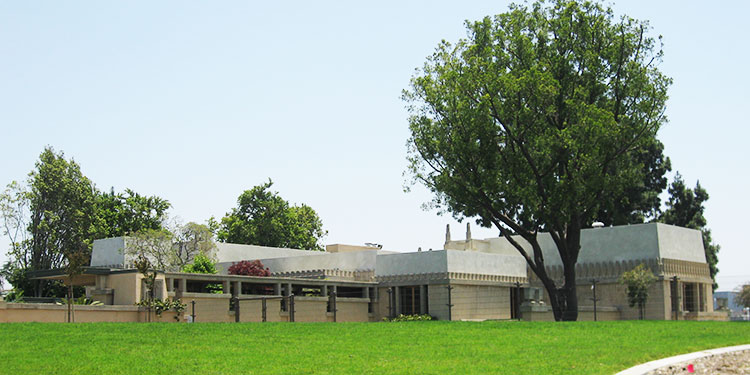 Nestled in the heart of the city, unwind with a delightful afternoon picnic at Barnsdall Art Park.
You can explore the park's proximity to numerous restaurants, museums, and other interesting attractions.
The Hollyhock House, designed by renowned architect Frank Lloyd Wright, is a prominent feature worth exploring within Barnsdall Art Park.
The park's grounds are beautifully landscaped and carefully preserved, creating a serene environment for visitors to stroll around.
Hollywood Awaits!
Come to Hollywood and be surrounded by the main attractions of Los Angeles and memorabilia from your favorite media.
Since the first movie filmed in Hollywood wrapped in 1910 – at a robust 16 minutes – it's been a destination sure to tempt any movie lover or aspiring actor.
You never know who you'll meet even standing in line for a coffee, so don't miss out on an encounter of a lifetime by hesitating to book your trip today.
Note: Keep in mind that information about travel can change quickly. To make sure your trip is fun and safe, we encourage you to double-check official websites and government/travel advisory sites for the latest information on travel restrictions, entry requirements, and safety measures.