With more than 40 miles of stunning coastline, Orange County is a perfect destination for any sand and surf lovers.
One of the best things about Orange County is its natural beauty. From the mighty Pacific to dense forests, there's a lot to explore.
Spacious outdoor areas, fun attractions, and truly excellent shopping make this a great escape – and you'll enjoy great weather throughout the year.
Whatever you seek in southern California, you'll find it in Orange County. Let's check out the best things to do in Orange County for a memorable trip!
Things to Do in Orange County, CA
Thousand Steps Beach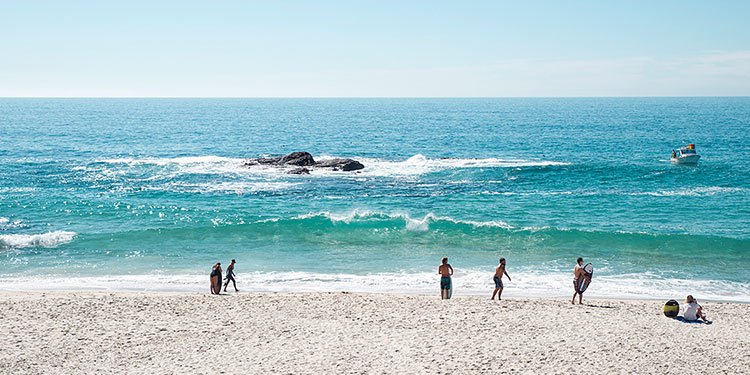 To escape the bustling crowds and bask in your own beach haven, gear up and venture to Thousand Steps Beach.
Framed by majestic sandstone cliffs, the beach beckons you to embark on a journey down its 218 steps.
Descending to the sandy paradise may feel like a breeze at the start of your day, but don't be fooled.
Lugging your beach chairs and coolers up those 218 steps will undoubtedly transform into a labor of love at the end of the day.
The shore break spots on the beach mean you're going to see a lot of body surfers and skimboarders.
Pack your boogie board or even a kayak and stand-up paddleboard to get in on the fun.
Huntington Beach Pier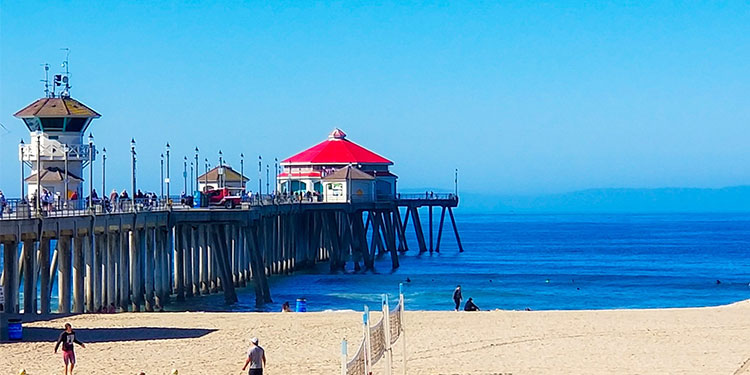 Huntington Beach Pier is one of the longest piers on the west coast.
With 1,850 feet in length, you can stroll pretty far out into the Pacific and enjoy the sights and sounds of a perfect California day.
The boardwalk is dotted with souvenir shops, and there's a restaurant at the end where you can stop for a bite to eat.
If you prefer to catch your own meal, rent some equipment from the shop on the pier and drop a line in the water.
It's a great place to get some ocean fishing in on your trip.
You can park about two blocks away in city lots for a fee. After exploring the pier, stroll down to the beach and dip your toes in the water.
Public restrooms, bike and water gear rentals are available nearby if desired.
Fullerton Arboretum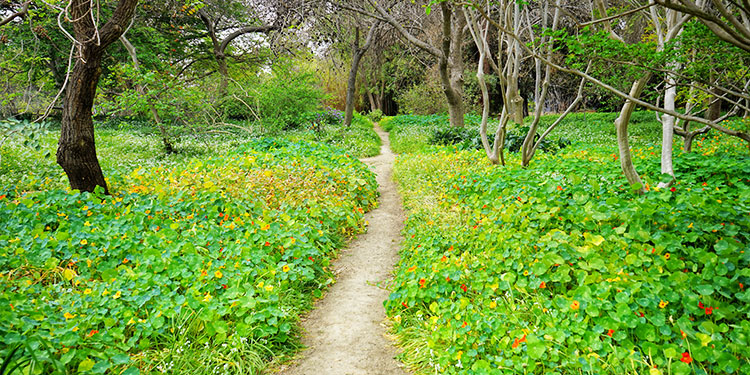 Stroll through a shaded paradise filled with plants from all over the world.
You'll marvel at the gorgeous flowers, green foliage, and small animals that make this delightful place home.
Recline on a bench in the shade of a large tree or stop for a break at the gazebos near the rose and sunflower gardens.
This place will help sweep away the busy city streets and attractions and help center you in a space of pure natural beauty. There's even a little waterfall!
While the entrance is free, they ask that you consider donating $5 per person to help keep the arboretum running.
Stay out of the water while you're there – that's where the turtles and fish live. Parking is $4 per hour or $10 per day. Pay through the ParkMobile app.
Redwood Grove at Yorba Linda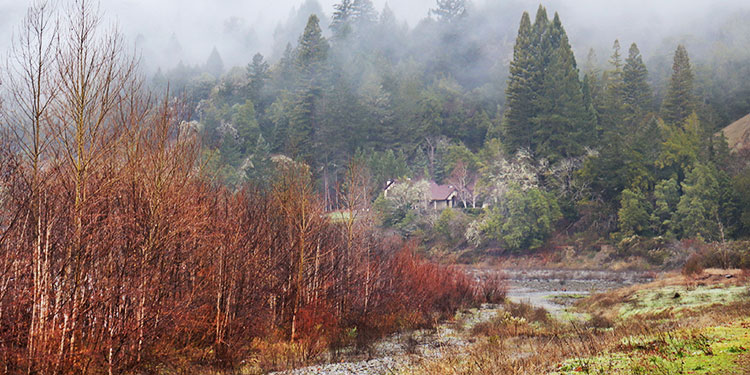 Get some fresh air and experience the majestic wonder of the California redwood trees.
These towering giants are humbling as you stand next to them and realize just how small you are in comparison.
There's a great place to view them at the Redwoods Grove in Carbon Canyon Regional Park.
A 1.5-mile loop trail suitable for people of most fitness levels will take you around and back to the lot relatively quickly.
Most people complete it in less than an hour. Follow the signs for the Bells Vireo trail to see the dam and complete the loop.
Just make sure to go earlier in the day if you don't want to experience a lot of hot sun. If you choose to go later, bring sunscreen.
Disneyland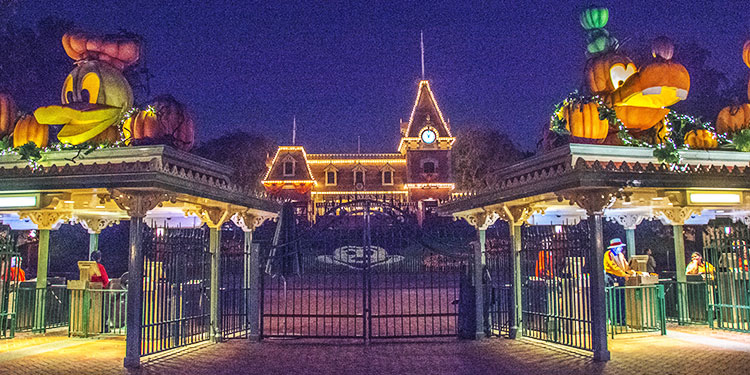 No trip to Orange County is complete without a trip to Disneyland in Anaheim.
While it isn't as large as the Disney property in Florida, exploring with larger groups and little kids is still manageable.
Visit Sleeping Beauty's Castle to see the gorgeous recreation of a European-style castle.
It has rides and other fun things based on Spiderman and other heroes from the Marvel Universe.
Plan before you arrive at the park. Disney much a lot to offer, and the sooner you start planning, the better.
Try the Genie+ app to get the latest information and events about the park.
It's a very useful addition to your experience. Plan to be there when the sun sets to see the Electric Parade and fireworks. This will be the main highlight of your trip to the park.
Beach Cottages at Crystal Cove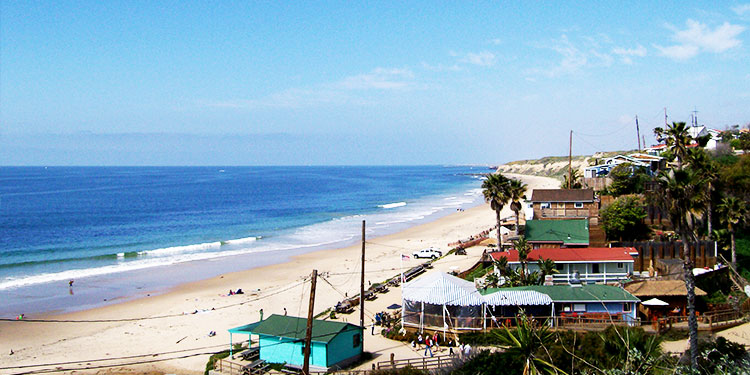 These often sell out within seconds of going live, so be prepared to grab one as soon as they're available.
The Beach Cottages at Crystal Cove are situated in the Crystal Cove State Park's historic district, built as a seaside colony from 1920 to 1940.
You'll feel like you've stepped back in time to a peaceful, sleepy period in your personal cottage. They don't even have televisions.
Reserve one of the cabins through Reserve California, which has a daily rolling window.
You can reserve a cottage anywhere in the next six months when you log onto the system. Keep in mind that these aren't luxury resort cabins.
Take time, stroll on the beach, and watch the sun slowly set behind the ocean.
Boat Cruises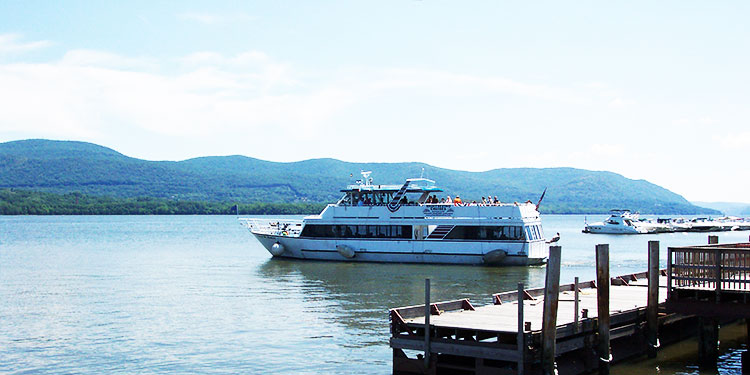 Orange County is nestled right up against the coast, which means lots of fun on the Pacific and nearby waterways.
Almost every beachside city in California boasts a boat cruise service where you can either take a planned cruise with a captain or rent a boat.
Whichever you choose, you'll get a different view of things than you would on land – and have a great time doing it.
If you'd rather steer your own ship, contact the company beforehand to ensure the rules, requirements, and which boats you can rent.
Planned cruises with a captain are usually group events with a theme. For example, some of them are historic and tell stories about the area.
Other services offer ghost cruises with a spooky theme. If you like night cruising, look for one that shows the city lights or an after-dark party cruise with music and booze.
Finally, consider a cruise where you get to watch sea life play out in the Pacific.
Orange County Zoo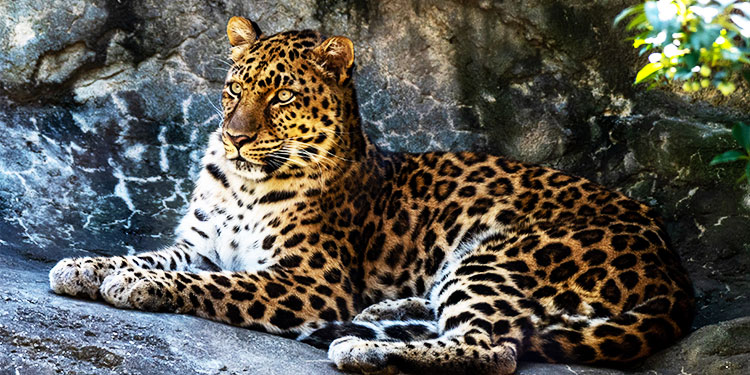 Enjoy a closer look at the plant and animal life of the southwestern US at the OC Zoo.
It's not as big as many other zoos you may have been to before, but it's inexpensive and has an intimate charm that larger facilities lack.
Check out the mountain lion exhibit to see the big cats playing together if you get a chance – it's sure to make you smile.
Kids will love the petting area, pony rides, and miniature train newell.
Admission is only $2, though you'll have to pay a bit more to enter Irvine Regional Park.
The zoo also offers an audio tour you can access by calling or reserving through its website.
South Coast Plaza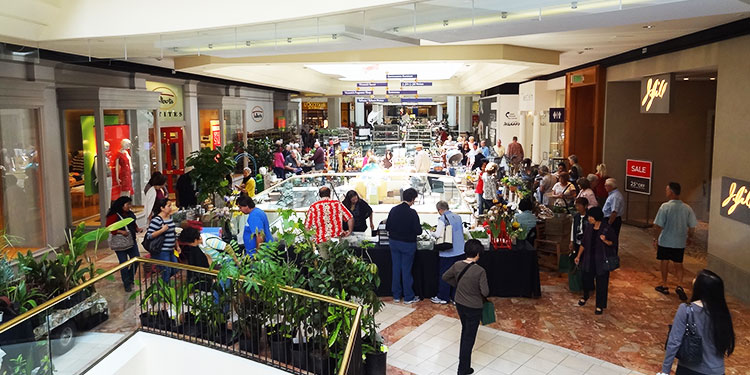 Visit the largest shopping center on the West Coast and find almost anything your heart – and wallet – could desire.
The difference between a standard mall and South Coast Plaza is you will see high-end brands and designer stores you wouldn't see in other places.
It's enclosed like an old-fashioned mall with gorgeous skylights and shining floors that reflect the sunlight above.
If you're able, come during the holiday season. The decorations are fantastic, with fantastic places to eat and a carousel to delight children.
Even when it's crowded, the space is so large that it still feels easy to navigate.
After you're done shopping, stop by the Orange County Museum of Art or the Segerstrom Center for the Arts.
With so much to do, you shouldn't hesitate to pop by South Coast Plaza.
Fashion Island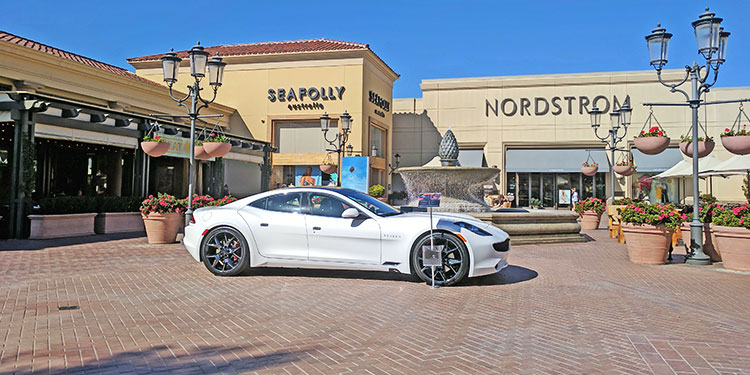 If you'd rather do your shopping at an outdoor destination, visit Fashion Island. This aesthetically pleasing plaza has vaunted roofs that provide a little shade – but not full protection from the sun or rain.
There are also open walkways with green spaces, fountains, and even art. The Koi Pond is especially impressive.
The ocean is right near the plaza too. Grab a coffee or some ice cream and enjoy the views.
Best of Orange County Awaits
Orange County beckons with its vibrant allure, ready to bestow upon you an experience that will linger in your memories.
All that remains is for you to embark on your journey and immerse yourself in the magic that awaits.
Whether you choose to soar through the skies, glide along the tracks, or cruise the open roads, prepare to be transported to a land of enchantment.
Orange County, California, eagerly awaits your arrival. So, don't delay any longer—heed the call and set forth on an adventure that will leave you spellbound.
Note: Keep in mind that information about travel can change quickly. To ensure your trip is fun and safe, we encourage you to double-check official websites and government/travel advisory sites for the latest information on travel restrictions, entry requirements, and safety measures.