Welcome to the sun-kissed land of San Diego — a treasure trove of outdoor adventures, natural wonders, lively thoroughfares, and historic museums.
Whether you want an adrenaline-spiking adventure, an educational experience, or simply a place to soak up some rays, this bustling city has you covered.
With over 70 miles of coastline, San Diego is the perfect playground for couples, families, and adventurers who want a glimpse of paradise.
Things to Do in San Diego, California
Natural Beauty
San Diego will appeal to visitors who love local flora and fauna. Parks, animal encounters, and lovely views of the ocean are all easily accessible here.
Balboa Park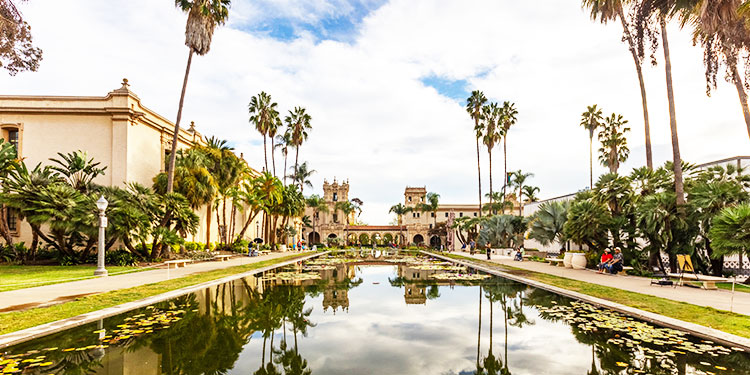 Balboa Park is a sprawling, majestic place that caters to people who want to see many things in one place.
The whole area is an attraction that draws visitors back repeatedly, emphasizing art, culture, and the natural world.
Check out the gorgeous Botanical building, take your time to peruse the artworks at the Museum of Art, or see a performance at the Old Globe Theater.
The San Diego Zoo is one of the highlights of Balboa Island.
Always plan in advance before heading to Balboa Park because all the places featured there have different hours and requirements.
Some may even be closed depending on when you visit. You'll be able to skip the difficulty of looking for parking if you take public transportation.
Comfortable shoes, a map or an app, and sunscreen will help make sure you have a good time even when the sun is high.
There are plenty of places to eat, so don't worry about bringing food unless you're in the mood for a picnic.
San Diego Zoo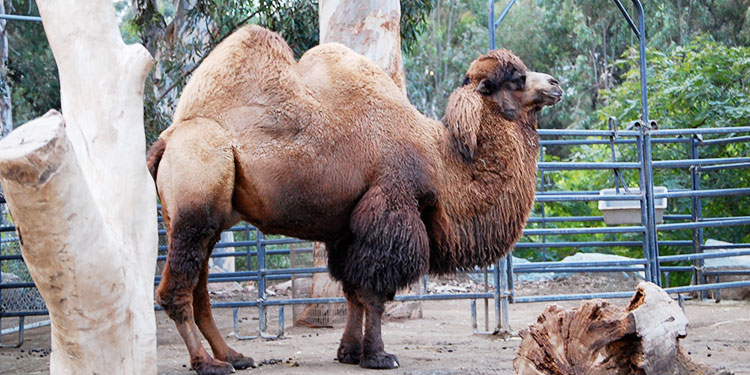 While at Balboa Park, you must see the San Diego Zoo. You can get close to many of the more than 3,500 animals in the park by taking advantage of special programs.
Check out exhibits like Animals in Action or the Early Morning Cheetah Experience to see things you might not be able to see anywhere else.
The intelligent and experienced zookeepers will give you lots of information about the animals' habits and behaviors, making it an excellent educational experience.
Many people visit the zoo, so going during less busy days or early in the morning will help you take in the animals without battling crowds.
Check their daily schedule to see the feeding times and different shows. Planning a schedule will help you hit the exhibits most vital to you.
You can bring some food, but there are also places to eat at the Zoo.
La Jolla Cove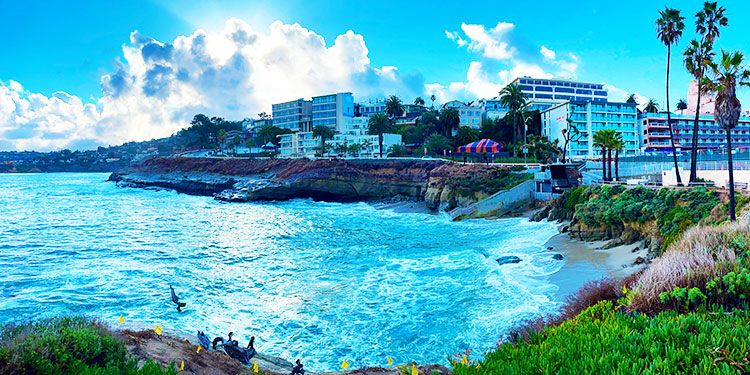 A small jewel right on the coast, La Jolla Cove, is the perfect place to catch a stunning sunset, enjoy a snack, or take pictures with your loved ones.
Towering cliffs and sparkling water surround you while sea birds and tide pools tempt you to come closer and appreciate the area's wild beauty.
Many people go there to snorkel, scuba dive, and sunbathe. Sometimes sea lions and seals even show up to catch a few rays on nearby rocks.
Parking is free but not readily available. So many people are drawn to the natural beauty of La Jolla Cove that you may find yourself circling around for a while, looking for a place to stow your car.
There's both street and paid parking nearby the cove. You'll have to bring your own gear if you want to go into the water, and it's pretty standard for other people to do the same.
However, there's room for everyone. So wade in and enjoy the views.
Birch Aquarium at Scripps Institution of Oceanography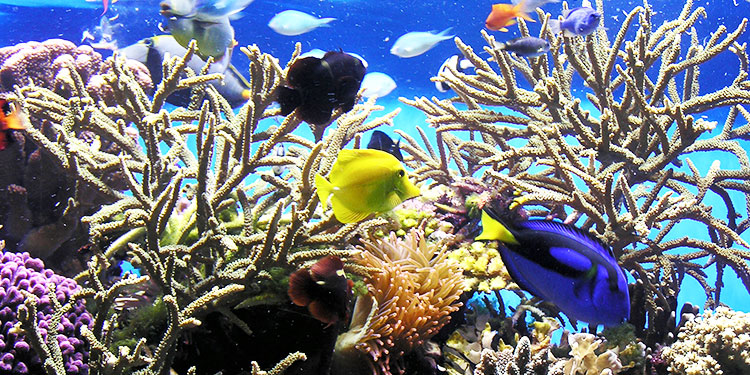 To learn more about the sea life you might have seen at La Jolla Cove, visit the Birch Aquarium.
It's a must-see for anyone who enjoys interactive exhibits, marine life, conservation, and education.
Get close to creatures like tropical fish, seahorses, and sharks in a safe environment where you can study their natural beauty as they glide through the water.
You'll learn about local ecosystems, research the Scripps Institution is doing, and the habits of the creatures in the aquarium itself.
The best way to experience the aquarium is to go early and wander slowly. If you do, you'll avoid the crowds, get better views, and truly appreciate everything they offer.
They even feed the animals while you watch and offer programs that might get you closer to the animals.
Check their website for hours and schedules for specific shows. Buying your tickets online is a great way to prepare and skip the lines.
Local Favorites
A few places in San Diego get rave reviews for visitors to the area. Whether you like screaming your way down a rollercoaster or engaging with historical actors, you'll find it in San Diego.
Old Town San Diego State Historic Park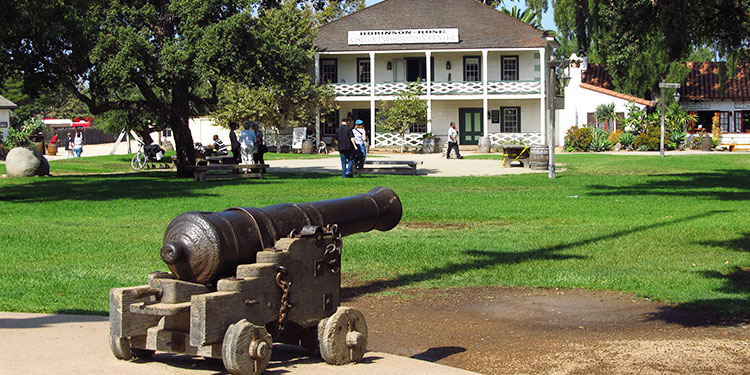 Check out an earlier time in San Diego's history when you step into the past at the Old Town San Diego State Historic Park.
Buildings in this area were built between 1820 and 1870, and they're the original construction that has been preserved to give people a glimpse into the area's history.
The streets are lined with adobe buildings that harken back to the Mexican and early American settlers. There are museums, costumed figures, and even some shopping.
It's a great budget-friendly destination, too. The park itself is free. You will have to spend money on shops, restaurants, or attractions, depending on which you choose to see.
Take a guided tour or watch a demonstration to get even more out of the experience. The time of day you go will impact what it's like.
During the day, people comb the streets and watch the attractions. At night, expect more music and lively visitors attending the businesses.
LEGOLAND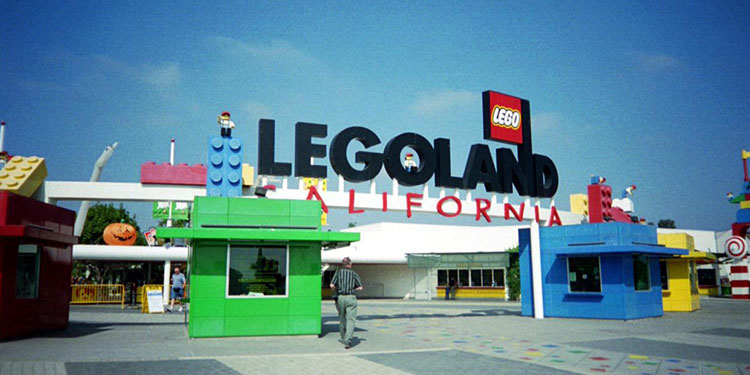 LEGO enthusiasts of all ages will love this park, where everything you see recalls the LEGOs you played with in childhood.
It's a place for those who love imagination and creativity. There are plenty of interactive attractions and thrilling rides to entice you once you've entered the gates.
While you're here, check out Miniland USA. This neat exhibit has copies of landmarks from all over the world that are carefully recreated using millions of LEGOs.
Different areas have different themes, like the Pirate Shoes, Castle Hill, and Ninjago World.
Check the website to buy tickets, plan your visit, and determine what kind of parking or unique experiences you want to purchase in advance.
They offer things like LEGO building workshops, meet-and-greets, preferred parking, and live shows for additional fees.
While there's plenty to eat at LEGOLAND, bring a refillable water bottle because it can get hot, and all that walking will definitely make you thirsty.
USS Midway Museum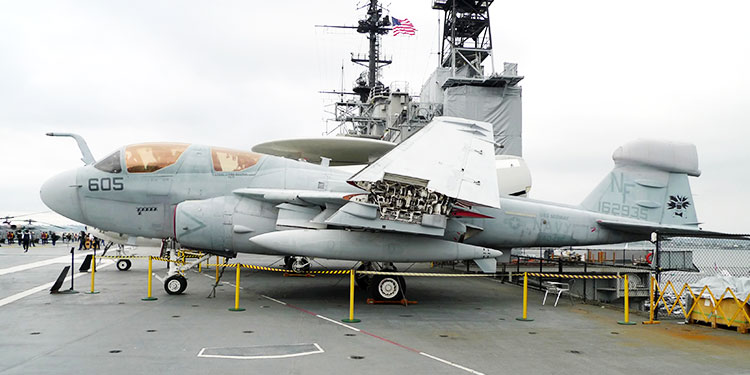 USS Midway Museum is the perfect place to see naval history in real life.
Climb aboard a real naval ship and spend the day learning about its history and the Navy of San Diego.
You can even get a self-guided audio device that lets you scan exhibits that interest you to learn more about them.
If you're bringing kids, let them try the scavenger hunt, where they'll get a set of wings to keep once it's done.
Learn from real USS Midway sailors and stop for a bite to eat at Cafe 41 if you get hungry. There's even a flight simulator.
If you can take public transportation, do. Visitors often have a difficult time finding parking during peak hours.
Because the USS Midway is an actual aircraft carrier commissioned in 1945, the entire thing isn't accessible.
They've added elevators and access routes to make about 60 percent of the museum wheelchair accessible.
The last admission is at 5 PM, and the museum closes at 5. Since many people spend multiple hours there, plan to arrive with adequate time to see everything.
Area Attractions
A few must-see attractions in the area aren't exactly a single place. Instead, they're areas with lots to experience and explore.
Seaport Village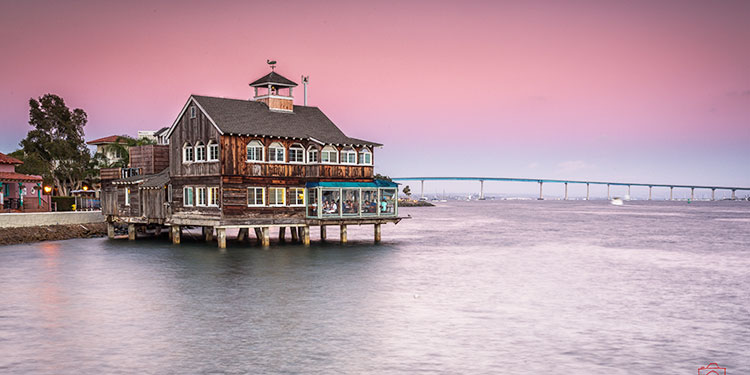 Enjoy the relaxing sea breezes and sunshine while you stroll along the San Diego waterfront.
This charming location offers shopping, dining, and plenty of ways to pass the time while you marvel at the scenic beauty all around you.
Cobblestone pathways guide you to shops with artisan crafts and other goods.
Marvel at the street performers, rent a bike and have a meal while you're there.
Seaport Village is open daily, with different places having their own hours and requirements.
While it's fun to explore it without knowing anything, it can be helpful to at least look at a list of the businesses there to ensure there's something for everyone in your group.
It's easy to get here because multiple lines of public transportation stop nearby, and there's parking available.
Special events and live performances happen here sometimes, too. Check ahead to see if there's anything you'd enjoy during your visit.
Coronado Island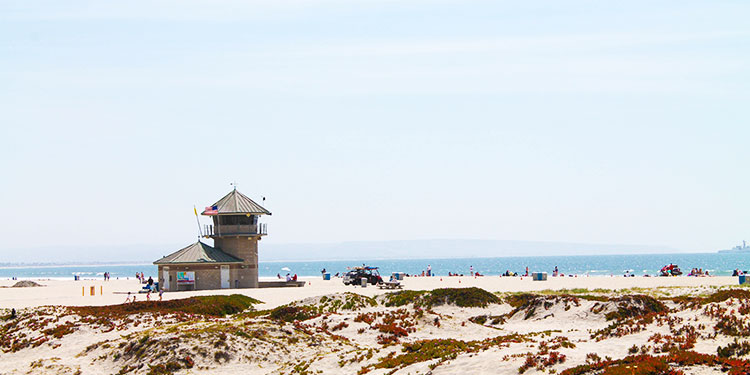 Coronado is a resort Island in San Diego with pristine beaches, unmatched scenery, and plenty of businesses to visit while you're there.
You will want to bring your beach kit to enjoy the perfect white sand and gentle waves that beckon you to swim, explore, and play in the sand.
If you get a chance, stop by the historic Hotel del Coronado. It's been operating since 1888 and has beautiful Victorian architecture.
Many people rent bikes to get around, watch sunsets on Ferry Landing, and take tours on watercraft, trolly, and other neat options.
Check out the gondola tours for something truly unique.
A great way to visit is to take the ferry and rent a bike or golf cart.
You won't have to worry as much about parking and can still access the entire small island and all the popular places to visit.
If you're a fan of The Wizard of Oz, you're also in for a treat. The story's writer loved Coronado and spent a lot of time there.
There are exhibits dedicated to his house and works.
Plant The Best Trip To San Diego
There you have it! San Diego's golden beaches, welcoming culture, and constant sunshine make it a slice of paradise on the Pacific.
From surfers chasing that perfect wave to families watching cheetahs wander across a grassy lawn, it's filled with unique and exciting experiences that will appeal to every mindset.
Shine up your sunglasses, slip on some flip-flops, and come to this incredible city.
You'll want to plan your next trip to San Diego before you're halfway through the first.
And if you are traveling around California from San Diego, check out the best things to do in Los Angeles.
Note: Keep in mind that information about travel can change quickly. To make sure your trip is fun and safe, we encourage you to double-check official websites and government/travel advisory sites for the latest information on travel restrictions, entry requirements, and safety measures.