Los Angeles is a captivating city with vibrant diversity and many attractions, all nestled amid palm trees growing under the hot California sun.
Visiting LA is about choosing what areas you want to see because it takes up more than 500 square miles of space.
Check out Chinatown, Venice Beach, Hollywood, and downtown LA to experience a little of everything on your trip.
From bustling beaches to eclectic art, Los Angeles promises a memorable trip demonstrating why travelers have always been drawn to Southern California.
Things to Do in Los Angeles, California
Downtown
The great thing about downtown LA is the great mix of culture and urban sophistication.
Iconic landmarks, upscale restaurants, and trendy clubs pepper this area and invite you to step inside and look closer.
Walt Disney Concert Hall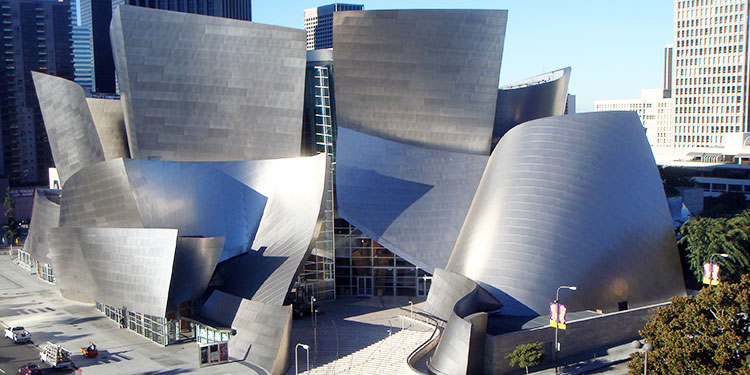 If you love live music, consider stopping by the Walt Disney Concert Hall to see LA's Philharmonic Orchestra play.
It's their home venue, and the notes sound lovely in the main presentation room.
However, stopping to take in the orchestra or another show isn't the only reason to see this beautiful, creative building.
Look for the stairs on either side of the exterior to reach the elevated garden, where you can find peace and serenity.
The venue offers self-guided audio and guided tours for LA Phil Insiders.
Different shows will appear at different times of the year, so check their site for exhibits and schedules.
For example, Thought Experiments in F# Minor is a video walk of the hall that helps you learn its history and utility.
The garden near the back of the building and several artistic areas will give you a few great backdrops.
Tip: Whatever you decide to do, make sure to bring your camera.
The Broad Museum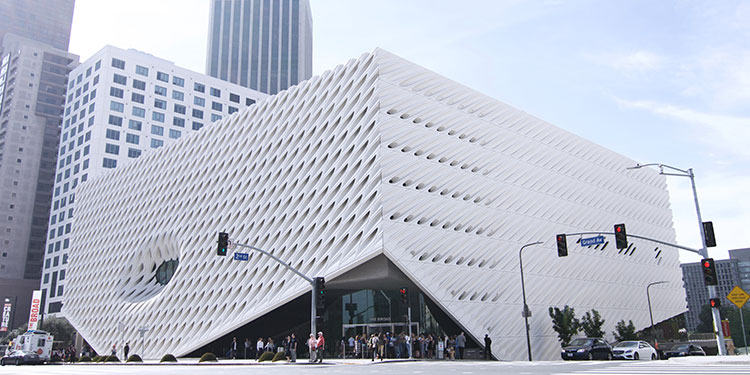 There's a lot to see and do at this contemporary art museum – including an infinity mirrored room that will absolutely give you a different perspective on yourself and everything around you.
While public access to the exhibits is free, special exhibits, the mirror room, and certain other aspects of the museum will require a paid ticket.
Check the events on their page to see what you can experience when visiting.
Make your reservation online before you visit, or you may not gain access to the museum.
It's best to plan a month or more in advance, especially if you want to see the mirror room. Multiple lots are available for parking, but all require a free.
There are also dining options on the premises, and you can't bring food.
However, it's all worth it to gaze at art by creators like Murakami, Warhol, and Lichtenstein.
Spring Arcade Building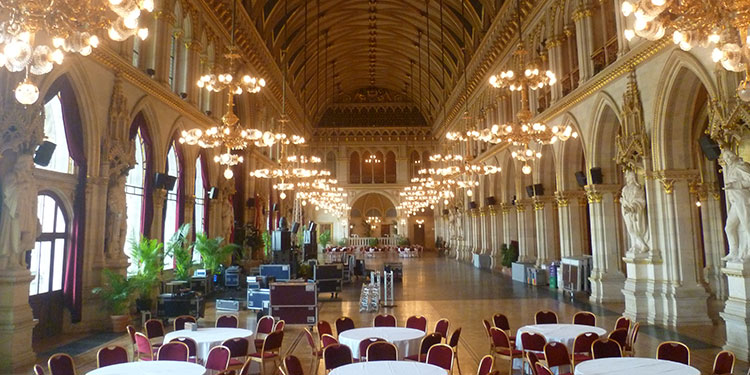 Take a break from the bustling streets and get a bite to eat in this building with architecture that showcases the best of downtown LA.
The diamond-patterned floor and arches are well worth a look while you peruse the various food and shops inside.
Even if you aren't stopping to eat, you can use the breezeway to move from one side of the building to the street on the other – a lovely, enclosed shortcut between Spring and Broadway. 
So wander in, grab a coffee and an almond croissant at the very least, and check out the Baroque and Beaux architecture on full display around you.
Venice
Venice has an artistic, funky vibe that makes every visit an unpredictable experience.
Enjoy the laid-back atmosphere while you take in the street performers, shops, and beautiful ocean views.
Venice Beach Boardwalk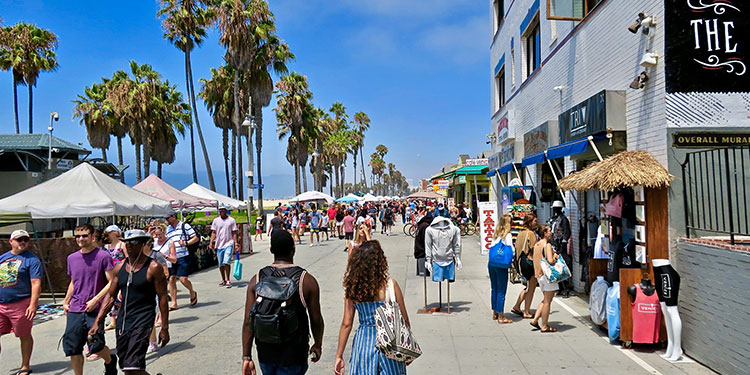 The Venice Beach Boardwalk is an experience best suited to adults, even though it isn't the kind of place you'd usually avoid taking children.
For example, you can see a beautiful beach, classic sculptures, and lots of little shops that entice tourists to find the perfect take-home souvenir.
There are many places to eat, take pictures, and gaze at the ocean as you traverse the boardwalk.
Go during the day and appreciate the odd wonder of the place, including everything from street bands to card games.
Keep an eye out for bikers because they'll zoom right by you on the street without much space going around.
Abbot Kinney Boulevard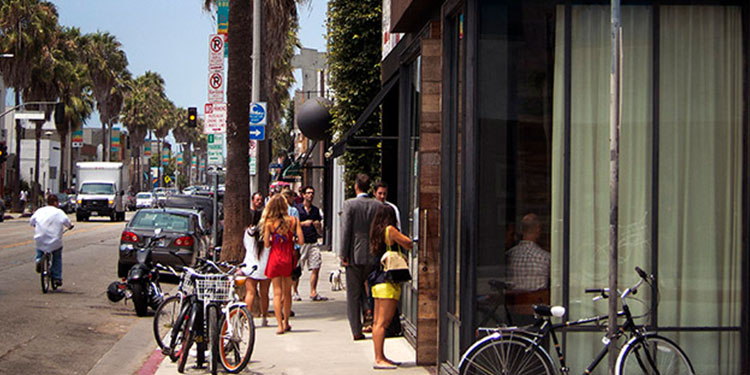 When you're ready for some art and shopping, head to Abbot Kinney Boulevard.
This city area is extremely walkable, about 1.5 miles, and packed with shops, restaurants, and art galleries.
There's so much to do, whether you're showing up to dine, look around, or make purchases from high-end brands and smaller boutiques.
Even people-watching is a lot of fun at this location. You must keep an eye out for the murals you'll find in various places as you stroll down the boulevard.
A farmer's market also happens on certain Saturdays during the morning and early afternoon.
Note: Take note of the meter charge, as you don't want to let your car stay there once the meter has expired, or you could be facing a steep ticket. 
Mosaic Tile House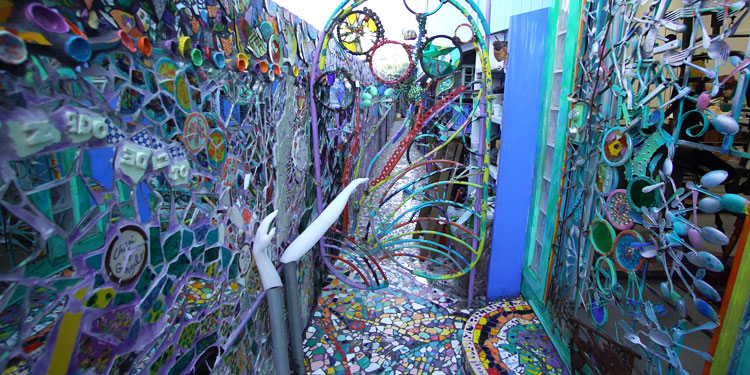 This one is off the beaten path but well worth the stop. Just driving by, you'll see some of what makes it special.
But the self-guided reservation-only tours will let you get up close and personal with the art that makes up the house.
Wrought iron, bright paints, handmade tile, found items, and other materials come together in a dizzying display of pattern and shade, creating a delightful wonderland to explore.
They're open on Saturdays from 12-3, but you still must make a reservation.
You can email them from their website. Tickets are $20 for each adult, $15 for seniors 65 and older, and free for anyone under 12.
Chinatown
Chinatown has a lot to offer new and returning visitors, from interesting exhibits to delicious food and beautiful spaces.
Step into history while you enjoy the benefits of modern times in many of these classic locations.
Chinese American Museum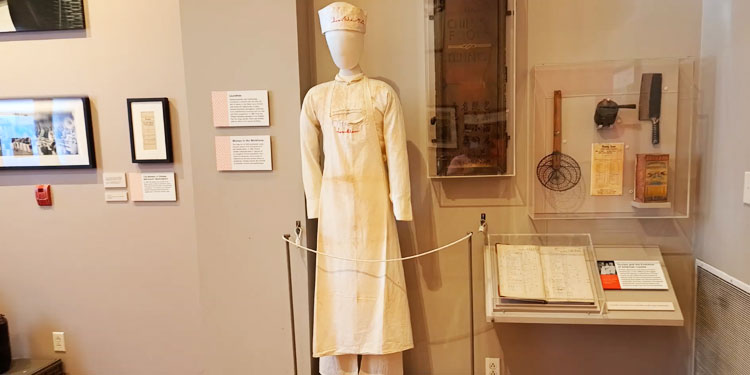 The Chinese America Museum is a warm collection that teaches visitors about the stories of Chinese Americans who helped shape Los Angeles and the US.
Their heritage and contribution to local culture are recognized here via exhibitions that encourage intersections of the culture with California History.
Open Tuesday through Sunday from 11 AM to 3 PM, this museum is inexpensive, wheelchair accessible, and accessible by rail or bus if you don't want to pay for parking.
And if you're planning to bring a group of more than ten people, consider booking a docent-guided tour at least three weeks before you plan to visit.
They last about an hour and are free, though donations are encouraged.
Central Plaza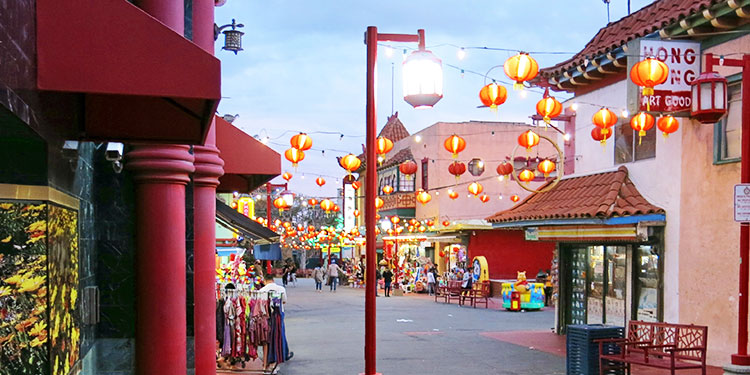 Get great pictures of local sculpture and architecture while you explore the local shops and restaurants at this bustling thoroughfare.
The real highlights are the busy stores packed with souvenirs and oddities that will make you want to reach for your wallet.
Of course, you can grab a bite to eat while you're there, too – though you may be surprised to find things like gelato and tacos on the menu.
Even if you're not up for shopping, it's a fantastic place to grab a cup of coffee and take in the sights.
Tip: Check out the Bruce Lee statue for a close-up picture.
Thien Hau Temple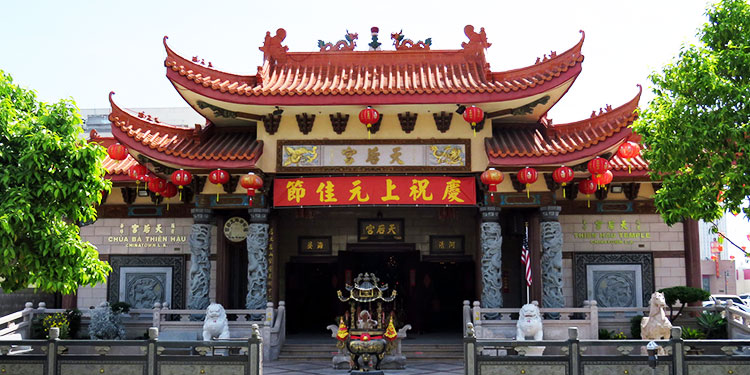 This Taoist temple is popular with both spiritual-seekers and tourists because it offers beauty and serenity on its grounds.
It's dedicated to Mazu, the Taoist goddess of the sea, but deities like Guan Yu, Fu De, and Dizang also receive worshippers.
The temple hosts events it lists on its website. Consider adding it to your calendar if you happen to be in the area during one.
The best time to visit is just before and after Chinese New Year because people visit the temple to give appreciation, celebrate, and decorate.
The night before the celebration, crowds attend to get blessings and burn incense. Dancers and firecrackers fill the grounds.
If the bright decorations and architecture aren't enough to thrill you, the lively energy will.
Hollywood
Few visits to LA are complete without a stop in Hollywood, where the stars come out to play, and film culture is celebrated at every turn.
You'll probably recognize many of these locations if you're a film or celebrity buff.
Walk of Fame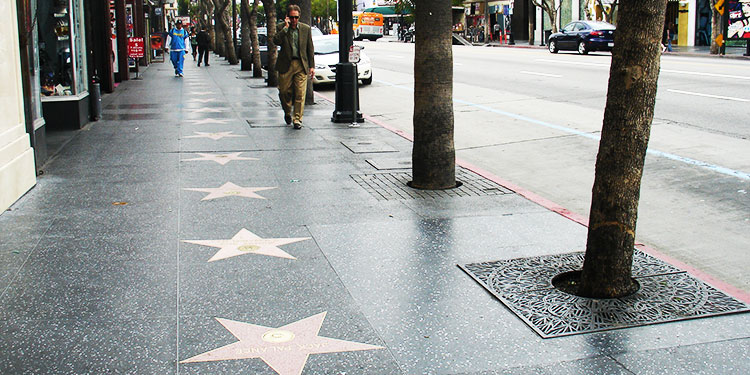 Few places in Hollywood are more iconic than the Walk of Fame, where celebrities place their hands and feet in concrete, leaving a lasting mark as a testament to their careers.
Traverse the area and watch for your favorite celebrities and their stars on the ground.
Bring the camera too – you don't want to miss many photo opportunities.
Don't plan to charge through the walk itself. Make a real experience of it by visiting the shops or a restaurant along the way.
You can chat with your guests about the stars you've seen, people-watch, and plan your next stop in comfort.
There's no hurry, and the walk itself is always free and open. However, if you want a more guided experience, multiple companies also offer tours of Hollywood and the Walk of Fame.
Griffith Observatory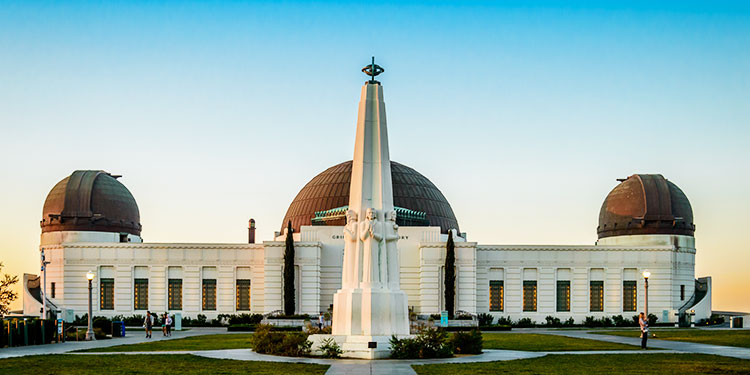 Check out the infamous Hollywood sign and enjoy Grittith Park as you check out this observatory.
You can drive right up to it and get free parking if you're there before noon (or 9 AM on the weekends) and choose the right lots.
It's not very crowded outside peak hours and gives you a great view of the local landscape.
Inside, there are a variety of displays to check out and learn more about the observatory's work.
The hikes up and down Hollywood Mountain can be more taxing than some expect.
Make sure to bring water, sun protection, and appropriate shoes. The farther away you have to park, the longer you'll have to walk.
It's all worth it when you get that gorgeous view of the LA skyline and all the patchwork neighborhoods that make up the city.
TCL Chinese Theater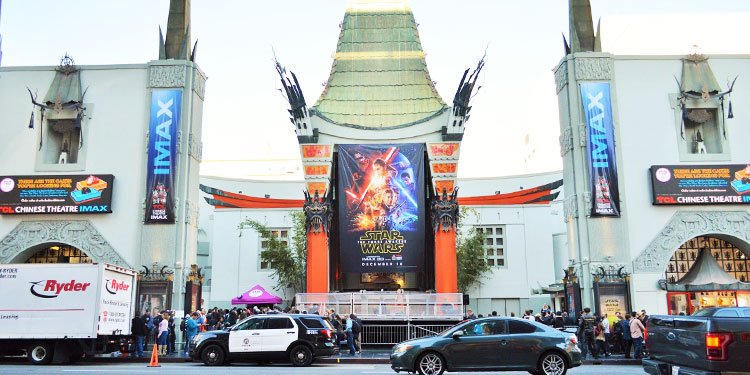 What better place to take in a movie than Hollywood? TCL Chinese Theater is the must-see movie theater for visiting film buffs.
It's not just a place to see the latest hits, either. You can take a tour and learn more about the theater, with its design and architecture dating back to the 1920s.
People really enjoy seeing the hand and footprints — many remarks on how small they seem compared to people now.
The walking tour is only 30 minutes long and is offered seven days per week. Movies are shown in IMAX, MX4D, and DBOX.
Start Planning Your Trip to Los Angeles
Visiting the City of Angels is always a captivating experience, sure to draw travelers back time and again.
There's too much to do for one trip to suffice, which helps to explain why LA has more museums per capita than any other city in the world. Don't delay.
So book your flights and start packing your bags to experience the best dream vacation in the United States by visiting Los Angeles.
Note: Keep in mind that information about travel can change quickly. To ensure your trip is fun and safe, we encourage you to double-check official websites and government/travel advisory sites for the latest information on travel restrictions, entry requirements, and safety measures.