Back in the day, Lubbock was only known for its major cotton-growing region in all of the United States, but now this West Texas city is famous for its rich history and cultural scene, live music venues, wineries, and great hospitality.
Some of the top attractions include dozens of family and kid-friendly places like the Prairie Dog Town and Time Crunch Espaces.
And for the love birds, there's also much exploring around CapRock for wine tasting or watching movies under the stars at the Stars and Stripes Drive-in Theater— totally worth it for an ideal romantic date.
Overall, the city has something for everyone and makes for a great holiday destination.
For you to get started, we have listed our top recommendations for things to do in Lubbock, Texas, to plan a memorable trip. So let's begin!
Things to do in Lubbock, Texas
Explore the FiberMax Center For Discovery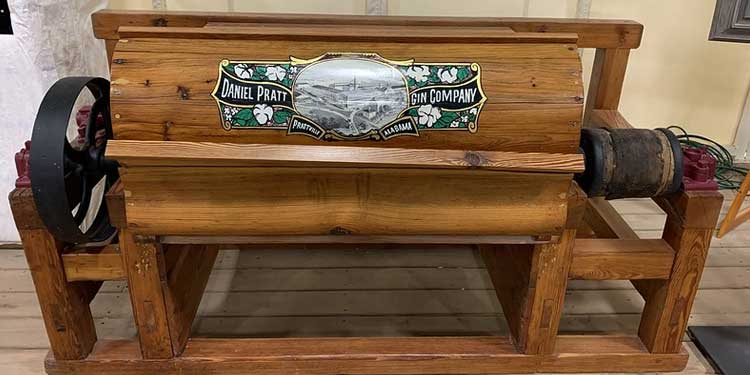 Address: 1121 Canyon Lake Dr, Lubbock, TX 79403, United States
Opening hours: 10:00 am - 5:00 pm (Tuesday - Saturday), closed on Sunday and Monday
Costs: Self-guided tour is $5 per person or $15 for a family of four
FiberMax Center is a first-rate museum that teaches the community about the importance of agriculture in daily life.
Visitors can see, hear, and experience farm life through many interactive exhibits.
we recommend you explore the tool shop at Lubbock, Texas, especially for those interested in machines.
The tool shop is an exhibit that showcases an extensive collection of antique machines and tools from the twentieth century.
Here, you can discover the intricate tools that blacksmiths used to build and repair objects for agricultural use.
You will find a wide array of machines and tools that offer insight into the skills and dedication required to produce objects that could survive in the tough conditions of agriculture.
so, if you want to learn about the history behind the world's largest continuous cotton production, visiting FiberMax Center For Discovery is a must-see.
Learn Farmer's History at the National Ranching Heritage Center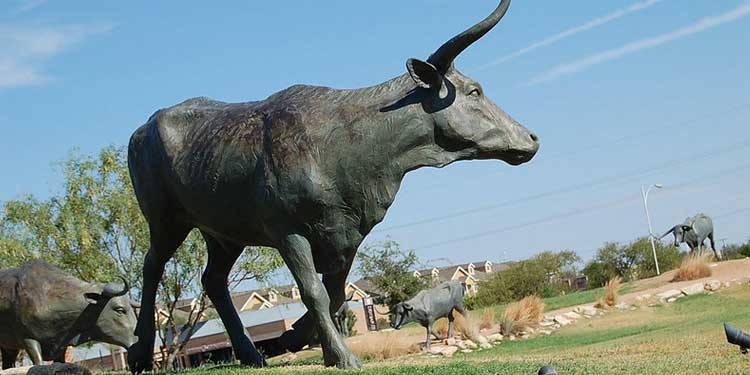 Address: 3121 4th Street, Lubbock, Texas 79409, United States
Opening hours: 10:00 am - 5:00 pm (Monday - Saturday), 1:00 pm - 5:00 pm on Sundays
Costs: Admission is free
Take a tour of the National Ranching Heritage Center and learn what life was like for the ranchers in the old West Texas Days from the 18th to the mid-20th century.
You will experience the long history of ranching in Texas and surrounding states through outside and inside exhibits.
The museum exhibition features many art galleries and displays of machines that the ranchers invented during the old time.
Overall, it's a great place to walk around and take pictures of the old heritage buildings, which are spread out over 19 acres of historical park and connected by concrete paths.
Pay Tribute to the Rock Icon ''Buddy Holly'' at the Buddy Holly Center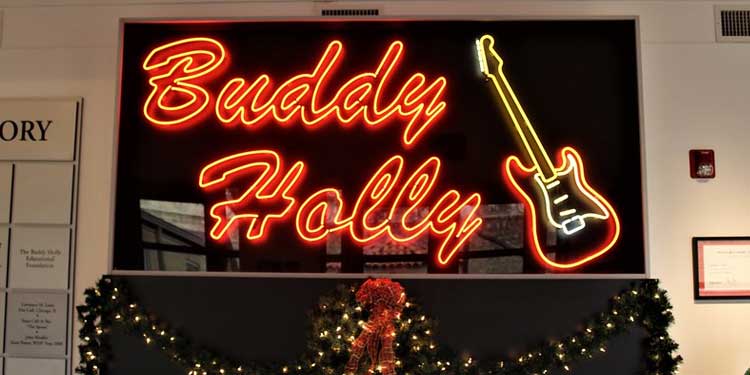 Address: 1801 Crickets Ave, Lubbock, Texas 79401, USA
Opening hours: 10:00 am - 5:00 pm (Tuesday - Saturday), 1:00 pm - 5:00 pm on Sundays, and closed on Mondays and City Holidays
Costs: Admission to Holly Galleries rate range from $5 - $10, depending on age, and free admission to the Fine Arts Gallery.
You may be familiar with Lubbock's music scene, but it is also the hometown of late rock and roll legend Buddy Holly, whose legacy still lives right here at the Buddy Holly Center.
The museum exhibition features two galleries that are devoted to Buddy Holly, where visitors will see many artifacts and some memorabilia, including his Guitars, handwritten lyrics, hit records, clothes, and more.
That is not all! It also hosts concerts every Thursday evening from 5:30 pm – 7:30 pm and features local and regional musicians from all over the area.
The Buddy Holly Hall has wheelchair ramps and elevators on all floors. If you need help while you are here, don't hesitate to get in touch with the event staff for assistance and guidance.
Note: Taking Photographs and outside food/beverages are prohibited inside the exhibition hall.
Prairie Dog Town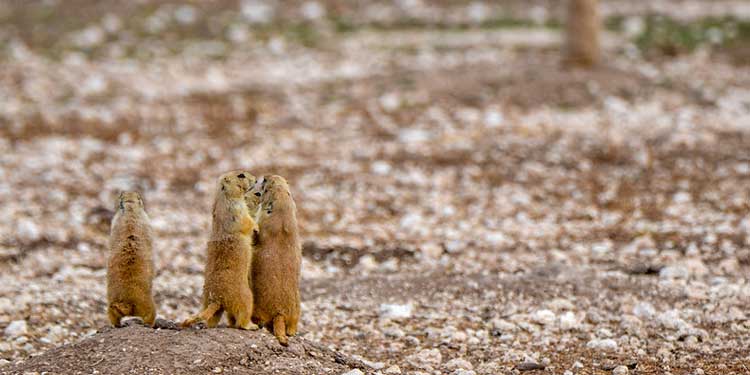 Address: MacKenzie Park Road, Lubbock, Texas 79401, United States
Opening hours: during daylight hours.
Costs: Free entry
If you are in town for a few more days, one of Lubbock's most popular stops involves a field full of Prairie Dogs.
These adorable critters can be found running around Mackenzie Park, overlooking Meadowbrook Golf Course, as they claim the area as their home.
Kids are surely going to have the best time hand-feeding and playing around with the friendly Prairie Dog.
Just bring a handful of veggies and corn with you, and they will welcome you to their neighborhood.
For educational insights, you can learn a lot about the history and formal information of this endangered species by reading on the manual boards at the park.
Tips: If you want extra entertainment and a great photo opportunity, watch these adorable prairie dogs play and sit near their holes, peeping and standing up to show off their full length and frequently falling over in the most adorable ways.
Discover Science Spectrum Museum and Omni Theater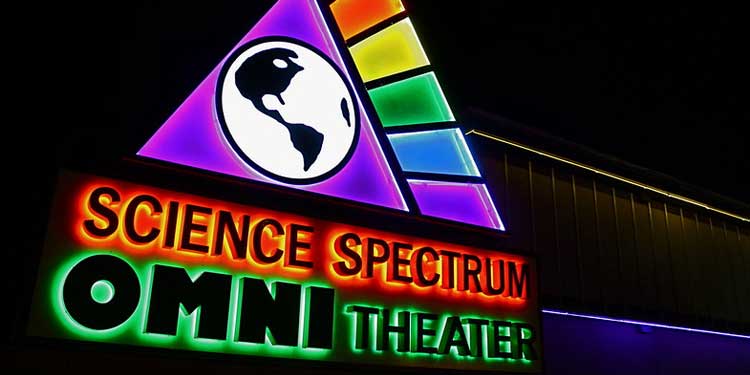 Address: 579 S Loop 289 #250, Lubbock, Texas 79423, United States
Opening hours: 10:00 am - 5:00 pm (Monday - Friday), 10:00 am - 6:00 pm on Saturdays, and 1:00 pm - 5:00 pm on Sundays.
Costs: Tickets vary from combo and group packages. General Admission for science spectrum and Omni Theater is $7 for children/seniors and $8.50 for adults.
For decades, Science Spectrum has wowed visitors with a fantastic exhibition and hands-on activities that have entertained the brains of the little and big ones.
Whether you are fond of dinosaurs, penguins, physics, space, or flights, visitors of various interests can see lots of different exhibitions while visiting the Science Spectrum.
Not only that! After an hour of exploring the museum, head to the Omni Theater to watch incredible in-depth movies and learn about science, history, and so much more on a massive IMAX screen.
To sum it up, it is a family-friendly museum that takes you on a fun-filled adventure with tons of great things to see.
Check out Robert Bruno's Steel House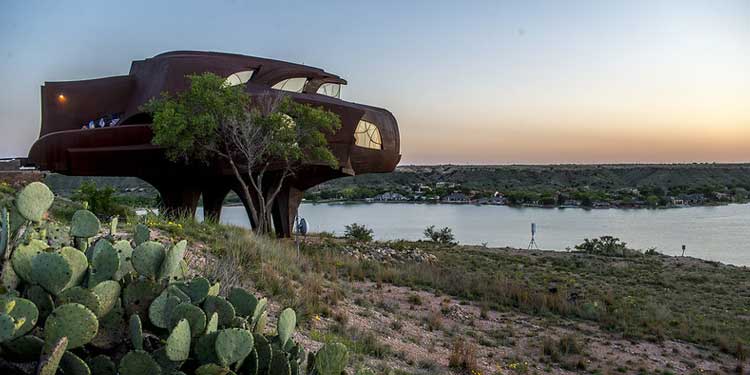 Address: 85 E Canyon View Drive, Ransom Canyon, Texas 79366, USA
Drive a few miles from downtown Lubbock through Lake Ransom Canyon to see this steel house that stands out from the rest of the neighborhood.
This masterpiece house was built through the hard work and creativity of the late Robert Richard Bruno in 1974 until his demise in 2008.
Since then, its been a structure known worldwide for its uniqueness, and visitors gather around to enjoy the view of the lake from the top of this steel house.
Although it is now sold to convert it into a place for visitors to rent and stay for the night, you can always come here for a self-tour.
If you're lucky, you might even get to stay for the night by the time you visit.
Lastly, do not forget to visit Buffalo Springs Lake, which is about a 10-minute drive from Ransom Canyon on the same highway.
It is a lakeside park with an abundance of outdoor recreational activities, including camping, fishing, nature trails, and boating.
Lubbock Lake National Historic Landmark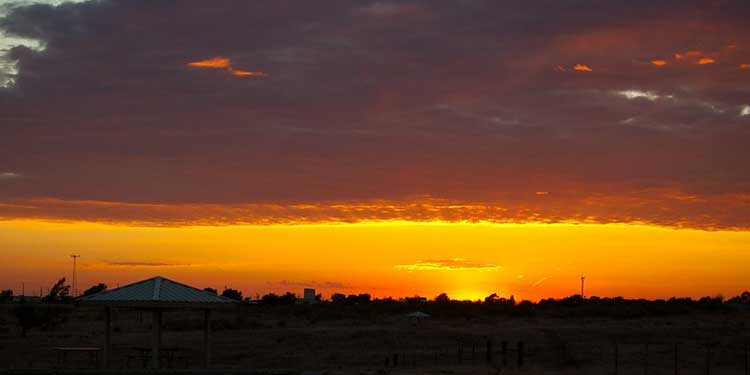 Address: 2401 Landmark Drive, Lubbock, Texas 79415, United States
Opening hours: 9:00 am - 5:00 pm (Tuesday - Saturday), 1:00 pm - 5:00 pm on Sundays, and closed on Mondays
Costs: Entry is free to all public
The Lubbock Lake National Historic Landmark is known for its archeological and natural history preserve featuring thousands of years of history.
This landmark is 336 acres that study over 80 different areas and provide visitors with 4.5 miles of hiking and biking trails.
It also has a small museum inside and out, where visitors can see sculptures of many extinct animals and learn about how the Indians lived and survived on the plains of this area.
Lubbock Lake National Historic Landmark is located on the Texas Tech University campus, just west of the Berl Huffman Athletic Complex.
Wine Tasting at the CapRock Winery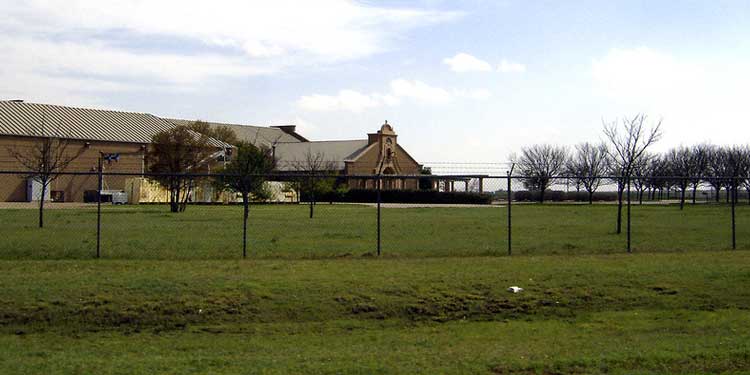 Address: 408 East Woodrow Road, Lubbock, Texas 79423, United States
Opening hours: 10:00 am - 5:00 pm (Monday - Saturday
Need a break from the hustle and bustle of city life in Lubbock? Or are you searching for the perfect venue to take your partner out on a romantic date?
Then take a short distance drive from downtown and venture out to Texas High Plains and Lubbock's luxurious wine-tasting venue at the CapRock Winery.
Although there are several places around for tasting some fine wine, We recommend English Newsom Cellars, a short distance from Lubbock's center.
It is also one of Texas's most prestigious vineyards, catering special events like weddings, date nights, live music, and a wine tour.
Tip: It offers tours that are conducted between 12:00 pm. and 4:00 pm. So come and see the vineyard and wine-making progress.
History and Art at the Museum of Texas Tech University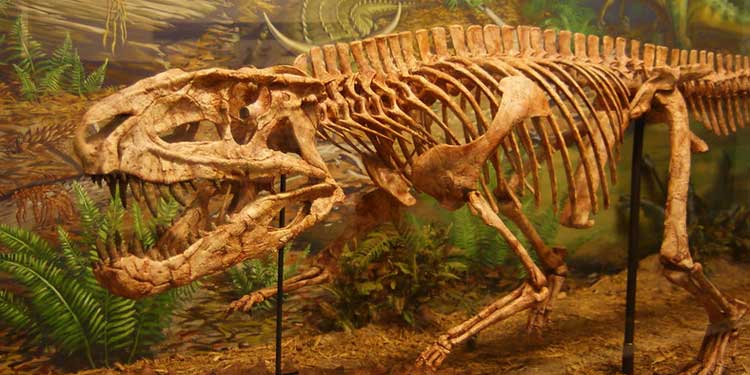 Address: 3301 4th Street, Texas Tech University, Lubbock, Texas 79415, United States
Opening hours: 10:00 am - 5:00 pm (Tuesday - Saturday), 1:00 pm - 5:00 pm on Sundays
Costs: Admission is free
Lubbock is also known as the home of Texas Tech University, and there is a museum that shares a huge part of the University campus, which is one of the best free things to do in the city.
The museum has several permanent and temporary exhibitions, including one of the most well-known art pieces on display, "Through the Needle Eye," which offers a historical look and embroidery techniques from throughout time.
The exhibit also displays a collection of clothing and textiles, fine arts, Paleontology, and natural sciences.
And not to forget the hands-on exhibition hall for the children, featuring an exhibit of insects and skeletons as well as plenty of educational insight.
Tip: Don't miss the Moody Planetarium, which offers visitors fun and educational information about science and astronomy.
Discover American Windmill Museum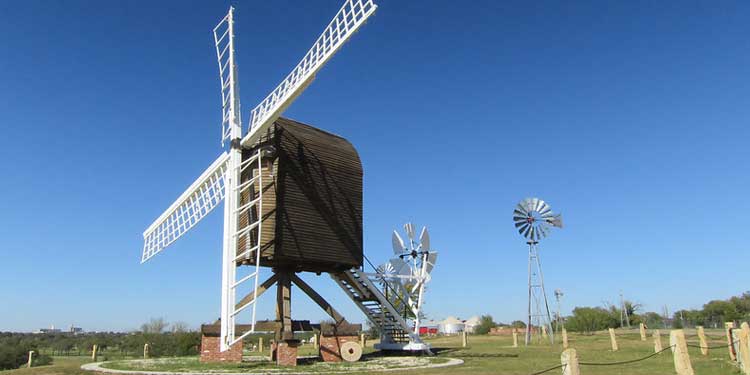 Address: 1701 Canyon Lake Drive, Lubbock, Texas 79403, United States
Opening hours: 10:00 am - 5:00 pm (Monday - Saturday), closed on Sunday and Monday
Costs: Admission rate ranges from $7.50 for adults, $6 for seniors/veterans, $5 for children, and $20 for a family of four
The American Windmill Museum is one of Lubbock's best attractions and the world's largest windmill museum, uniquely showcasing more than 160 American-style windmills.
It sits on 28 acres with a touch of typical Texas countryside charm and educates visitors on the use of windmills and how they work.
The inside museum exhibition offers visitors a display of miniature house collections, grinding stones, tools, historic wind turbines, and a 4,000 square-foot G-scale train display with scenery from the early 1900s when windmills and trains were life sources for each other.
Take an $8 guided tour and learn all about the interesting history of wind power in the United States.
Silent Wings Museum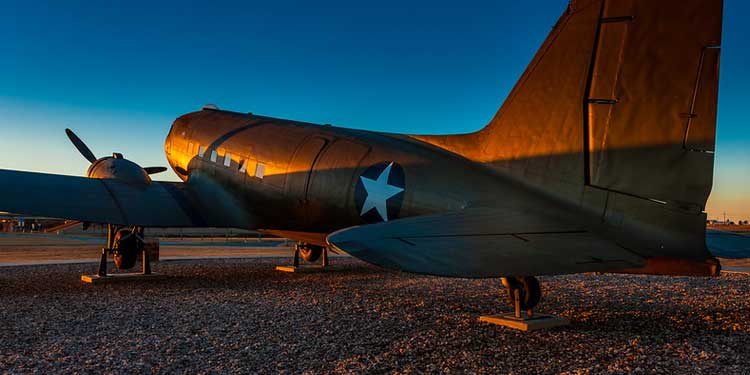 Address: 6202 N. Interstate 27, Lubbock, Texas 79403, United States
Opening hours: 10:00 am - 5:00 pm (Tuesday - Saturday), 1:00 pm - 5:00 pm on Sundays, closed on Sundays and City holidays
Costs: General admission rate ranges from $5 - $10 depending on age
The Silent Wings Museum is another excellent museum in Lubbock that gives visitors an educational insight into the history of the United States military's gliders during World War II.
Among the exhibits are many wartime artifacts, including pilots' personal belongings, aircraft, and military firearms such as the German Machine Pistol and the British Sten.
The museum's main attraction is the WACO CG-4A, a massive glider that the militaries restored expertly and is now on display at the Silent Wings Museum.
You can learn everything about history by getting up close and personal with the actual gliders that were part of the combat.
Live Music at the Cactus Theater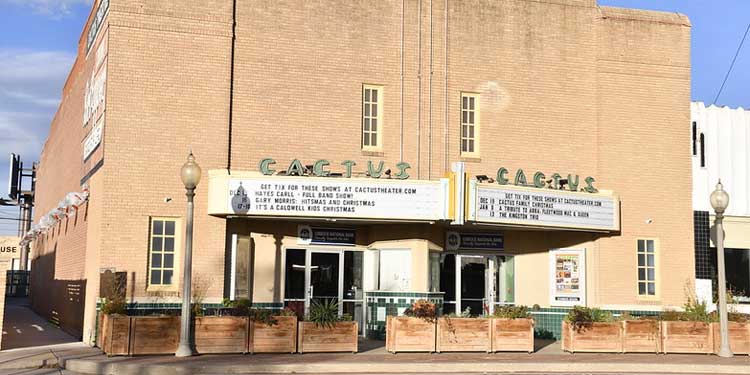 Address: 1812 Buddy Holly Avenue, Lubbock, Texas 79401, United States
Opening hours: Box office opens from 3:00 pm - 5:30 pm (Monday - Friday), Saturday and Sunday are open 1 hour before scheduled shows
Costs: tickets vary according to shows and events
Lubbock has numerous live music venues, but Cactus Theater offers an old-fashioned theater experience with a modern twist.
It features live music performances and theatrical plays by the diverse local, national, and international talent in an intimate setting with Pink Floyd laser light shows and exceptional sound.
Famous artists like Jerry Jeff Walker, the Maines Brothers Band, Gary Morris, and Joey Ely have performed in this theater.
Snacks and beverages like popcorn, soda water, and ice-cold beer can be purchased on-site, making the show even more enjoyable.
Note: If you dont want to miss the shows, check the Cactus Theater website online and pre-purchase your ticket and seats for coming events.
Family Getaway at the Time Crunch Espaces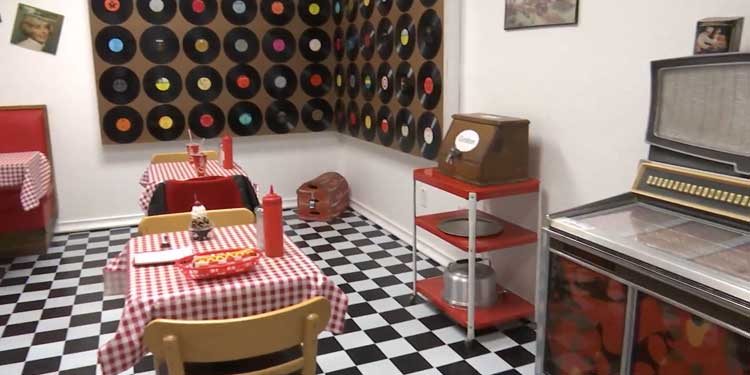 Address: Melanie Square 8004 Indiana Avenue, Ste A-16, Lubbock, Texas 79423
Opening hours: 10:00 am - 10:30 pm (Tuesday -  Saturday), 1:00 pm - 10:30 pm on Sundays, and closed on Mondays
Costs: $24 per person, including tax and booking fees
Looking for a place to test your puzzle-solving abilities in the Lubbock area? Bring your family and friends to Time Crunch Escapes and set your brain waves in motion with lots of adventure and fun activities.
All you need to do is work together to follow the clues, solve riddles and beat the clock to escape the room.
It offers visitors different categories, including the Shady Detective, Pirate Adventure, Turntable diner, and the most famous Explore the Pyramid.
The best part is that all the rooms are private, so your group can enjoy all the fun activities without worrying about strangers passing by.
So, make sure to make a reservation for your favorite room by visiting its official website.
Watch Movies at the Stars and Stripes Drive-in Theater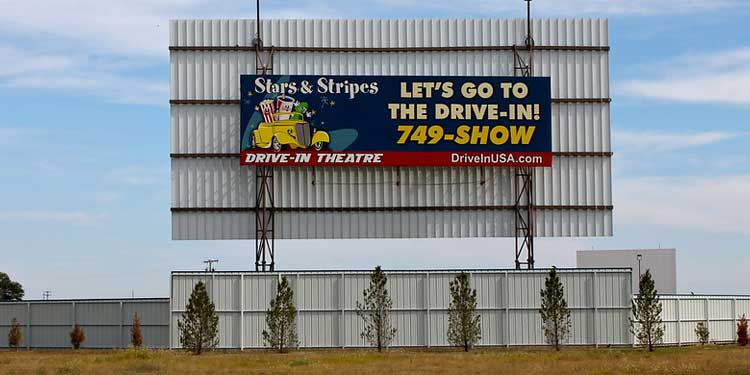 Address: 5101 Clovis Road, Lubbock, Texas 79416, United States
Opening hours: 6:00 pm - 12:00 am (timings may vary according to movie shows and events)
Costs: Ticket price range from $6- $12 depending on age and an additional charge of $10 - $15 per car.
Pack up your blankets and pillows for a wonderful late-night movie under the stars at the Stars and Stripes Drive-in Theater.
It offers double feature films every night and some great food near the 50's cafe that serves the best food at a reasonable price.
We recommend arriving at least 30-45 minutes before showtime for the full drive-in experience because the earlier you arrive, the more parking options are available.
Tip: For better sound quality, I recommend using the radio app and plugging in a speaker to the headphone jack.
Getting Around
Lubbock has an excellent transportation service making it easier to get around. However, keep in mind that Loop 289 is a significant local route that circles Intersection-27 and divides the city in half north and south.
Getting around the downtown area can be easier using Citibus – Lubbock's public transportation system that provides fixed route service, CitiAccess, and Nightride.
More than ten scheduled routes to operate on weekdays from approximately 6:00 am to after 7:00 pm and on Saturdays from around 7:00 am to 7:30 pm. However, note that the buses do not run on Sundays.
Where to Eat?
When it comes to fine dining, Lubbock has the best restaurants with top-notch service and great food options. Some of our top recommendations include the following:
Cast Iron Grill: It serves the best Southern-style breakfast and lunch and a variety of homemade pies.
La Diosa Cellars: It is well-known for couple dates and family gatherings that offer delicious Spanish foods and a lengthy wine list, all in an art-filled space with live music.
Triple J Chophouse & Brew: It is a Texas-themed steakhouse and brewery that serves steaks, seafood, and wood-fired pizzas, as well as crafted beer and live music.
CapRock Cafe: It is a Roadhouse-themed bar with an outdoor patio serving a great food menu, including its famous burgers and live music.
Note: For reservation and operating hours, visit its official website
Where to Stay?
If you're looking for the best places to stay in Lubbock, the downtown area has plenty of options for every budget and preference. Some of our top recommendations include the following:
Cotton Court Hotel has a spacious room with great service in a trendy, retro-style hotel with an outdoor pool and a laid-back restaurant and bar.
Overton Hotel & Conference Center is a contemporary hotel with an outdoor pool, Texas-inspired cuisine, and a free airport shuttle.
Courtyard by Marriott Lubbock Downtown/University Area: It is a relaxed hotel with an outdoor pool, an exercise room, and an informal restaurant and bar with excellent service.
Home2 Suites by Hilton Lubbock: It's a simple all-suite hotel with an outdoor saltwater pool, a fire pit, and free breakfast.
Note: For booking and accommodations, we recommend visiting its official website.
New Discovery Awaits in the City of Lubbock, So Start Planning!
Lubbock has an intriguing history and fun activities for everyone that will make you want to return again and again.
With its abundance of budget-friendly and free attractions around the city, it will be worth considering paying your visit to this iconic gem of Texas.
And our top recommendations can help you find all the most interesting hotspots to include on your itinerary once you arrive here.
Good luck and safe travels!