Situated in the picturesque landscapes of the Pacific Northwest, Oregon's best resorts are spread through stunning coastlines to lush forests and towering mountains.
You can embark on a journey of relaxation and adventure while enjoying the epitome of hospitality at its renowned resorts.
Whether you're a nature lover, a skiing enthusiast, or a couple looking for romantic getaways in Oregon, you are spoiled with choices.
As you settle into your chosen resort, you'll find that each one offers unique amenities and experiences.
From spa retreats to family-friendly activities, there's something for everyone.
We have set a list of the best resorts in Oregon for a memorable trip. So let's get started!
Resorts in Oregon
Sunriver Resort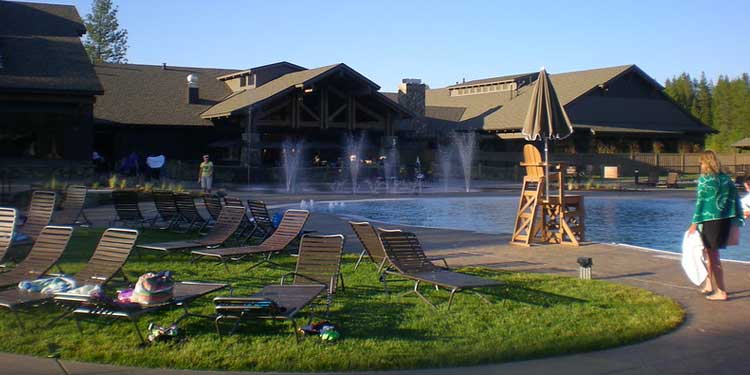 Address: 17600 Center Dr, Sunriver, Oregon 97707, USA
Hours: Open 24 hours
Website: https://www.sunriverresort.com/ 
Sunriver Resort is one of the best family-friendly vacation destinations in Central Oregon that covers 3,300 acres of unlimited indoor and outdoor recreational activities.
From playing a round of Golf at its world-class 63 holes Golf Course to a stunning lazy river waterpark and watersports activities at Deschutes River, an all-inclusive vacation await!
After a long day of fun, you can pamper yourself with a spa treatment at its on-site Sage Springs Club and Spa. It offers fantastic massages, facials, body treatments, and salon services.
Visitors can enjoy fine dining and cozy stays with several dining outlets and suites suitable for families, larger groups, and couples.
Check out the other best things to do in Sunriver, Oregon.
Adobe Resort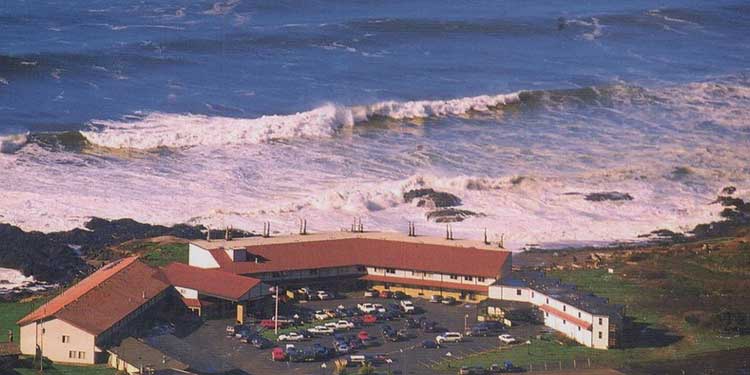 Address: 1555 Highway 101 North, Yachats, Oregon 97498, United States
Website: https://www.adoberesort.com/
Located one-mile northern point of the coastal city of Yachats, Adobe Resort is a full-service getaway destination that sits right on the edge of the Pacific Ocean.
Its 110 rooms have a stunning ocean view, with facilities including an electric fireplace, a tiny refrigerator, a microwave, and a coffee maker.
The indoor fitness center has a lap pool, whirlpool, hot tub, sauna, and a fully furnished gym.
The resort's on-site restaurant and lounge provide oceanfront dining with a range of coastal and American cuisine for breakfast, lunch, and supper.
You can also go for a whale-watching tour, take charter boats, play on the sand dunes rides, and enjoy hiking at nearby attractions.
Lithia Springs Resort – Oregon's Mineral Waters Retreat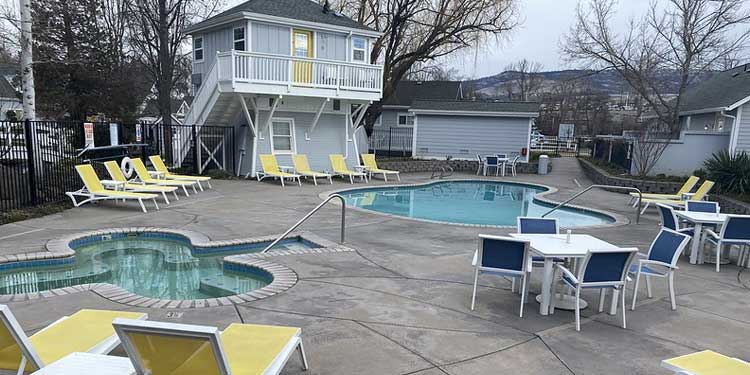 Address: 2165 West Jackson Road, Ashland, Oregon 97520, United States
Website: https://lithiaspringsresort.com/
The Lithia Springs Resort is a bright and cheerful place with blue-white structures and bright yellow entrances to each cottage/room.
It is located 3 miles from Downtown Ashland, boasting a seasonal saline outdoor pool and jacuzzi, decorated gardens, a free hot breakfast buffet, and afternoon tea delights.
Rooms have plenty of comfortable space with a Loya of windows for light and a large main soaking tub with jets to soak in the lithium-rich waters from underground springs.
This resort also hosts romantic weddings and other special events for visitors with prior bookings.
It's the ideal place for a quiet weekend getaway or a family vacation around Oregon's lush greeneries and hills. So dont miss out!
Stephanie Inn & Dining Room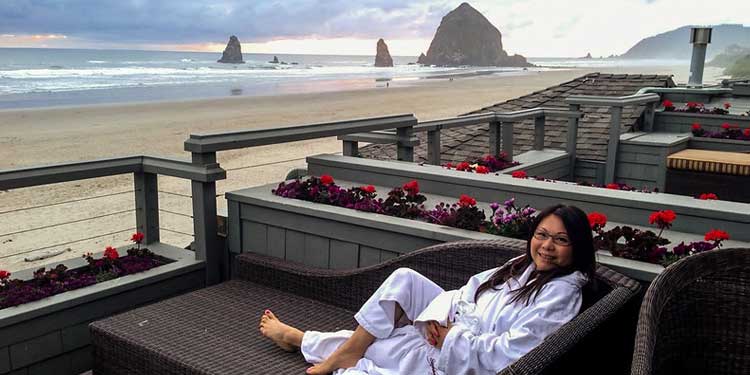 Address: 2740 Pacific Avenue, Cannon Beach, Oregon 97110, United States
Website: https://stephanieinn.com/
Explore the best of the Oregon coast by making your stay at Stephanie Inn.
Located at the heart of Cannon Beach, this oceanfront resort welcomes visitors to escape, unwind, and indulge in a boutique luxury hotel with all the comforts of home.
With easier beach access, you can stroll around and have the best time discovering hidden gems of Haystack Rocks or enjoy dining at the shorelines with essential facilities.
Not to mention its rejuvenating Spa services and the finest Pacific Northwest cuisine on the Oregon Coast.
Other amenities include 24-hour front desk service, a free fitness center, a hot tub, and air conditioning rooms with every necessary facility.
Juniper Preserve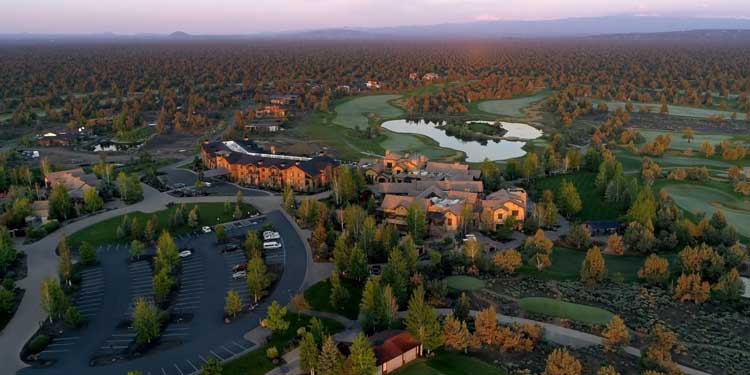 Address: 65600 Pronghorn Club Drive, Bend, Oregon 97701, United States
Hours: Open 24 hours
Website: https://juniperpreserve.com/
Juniper Preserve is a premium wellness community resort in Central Oregon, located approximately 20 miles from Downtown Bend.
The resort's amenities offer culinary adventures, world-class golf, rejuvenating spa treatments, wellness programs, and limitless outdoor recreation in the surrounding high desert landscape.
It also makes a great destination for organizing corporate meetings and events as it offers a spacious business center.
For extra delight, savor your taste at its onsite Cascada Restaurant. You will be treated to a list of fine craft alcoholic beverages and a fine dining experience with an outdoor patio seating area.
Other top-notch facilities include a fitness center, airport shuttle service, children's game rooms, and a 24-hour running pool and hot tub.
Bandon Dunes Golf Resort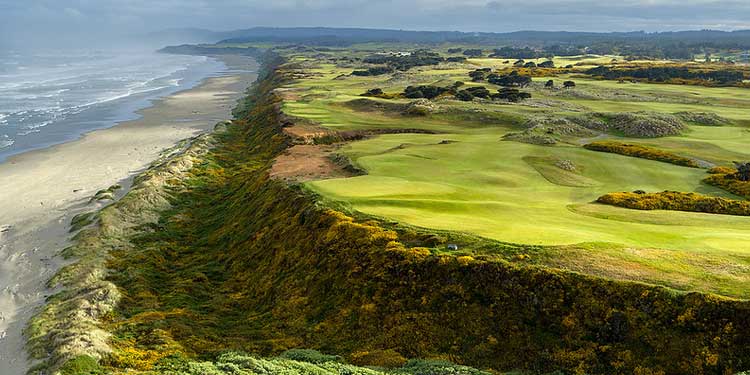 Address: 57744 Round Lake Road, Bandon, Oregon 97411, United States
Hours: Open 24 hours
Website: https://www.bandondunesgolf.com/
Along the shores of the Oregon Coast lies the wonderful Bandon Dunes Golf Resort, known for its 36-hole golf course and wonderful proximity to an oceanside getaway.
This is a heaven destination for Golf enthusiasts as it has six ancient Scotland link courses to try out new experiences every round you play.
From conventional lodge rooms with flat-screen TVs and sitting spaces to 4-bedroom cottages with living areas and other laid-back facilities, your stay is guaranteed to be satisfying.
In addition to its world-class Golf Course, the resort amenities include three laid-back restaurants and bars, Spa treatments, hot tubs, and a fitness center.
Belknap Hot Springs Resort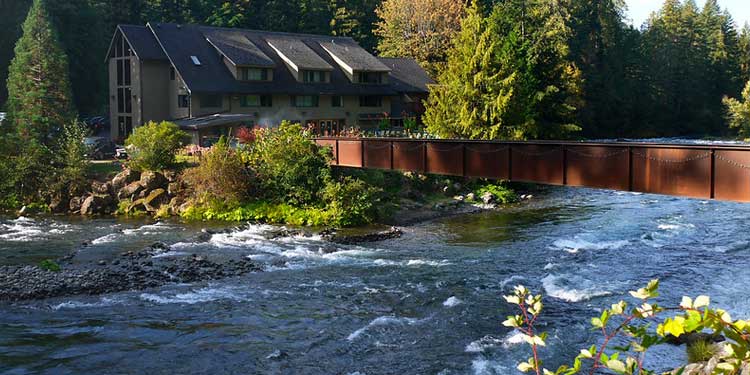 Address: Belknap Hot Springs Road, Oregon 97413, USA
Hours: open daily from 9:00 am - 9:00 pm (Day use)
Website: https://www.belknaphotsprings.com/
If you are looking to relax amongst the rolling hills and beauty of Mckenzie River, visit the Belknap Hot Springs Resort.
This hidden gem in Oregon offers two natural outdoor hot spring pools that are kept at a temperature between 102 to 104 degrees Fahrenheit.
The resort's accommodations include eight guest cabins and 18 guest rooms, and an RV and tent campsite overlooking the river and forest.
Make a prior reservation before checking in, as the area fills up quickly most of the time, especially on weekends.
Timberline Lodge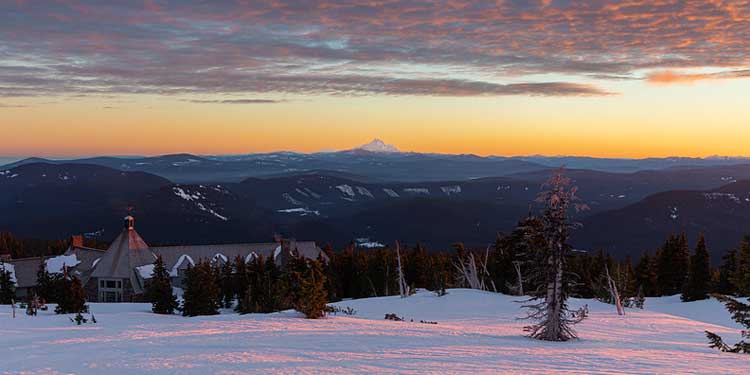 Address: 27500 E Timberline Road, Government Camp, OR 97028, United States
Hours: Open 24 hours
Website: https://www.timberlinelodge.com/
Spend your holiday getaway on Mount Hood's majestic and vast alpine environment at Timberline Lodge.
Visit during winter and enjoy skiing and snowboarding to the finest with available rental accessibility.
Its amenities include a heated outdoor pool, a hot tub, a sauna, a gym, a gaming room, two laid-back bars, and a classical restaurant serving a fine dining experience.
The Lodge's elegant rooms with wood paneling come with free internet service. Upgraded accommodations for larger groups have bunk beds and TV-free chalet rooms.
Start Packing Your Bags
Even though there are a lot of resorts around this majestic State of Oregon, we have selected the best ones around every corner.
From the coastal side to deep lush greeneries and high mountains, these lists are sure to make your stay refreshing and memorable for a lifetime.
Good luck!