Exploring new places in daylight is fun and all, but it is whole another feeling when you do it when it's dark outside.
Wondering what things can you do at Night while in Boston? Nothing to worry about! We've come up with some of the best ideas for you to enjoy the nightlife in Boston.
Whatever vibe you're into, this city has something appealing to every individual. The night will be an unforgettable memory whether you prefer it funky or calm.
Things to Do in Boston at Night
Boston Harbor
take on the cruise!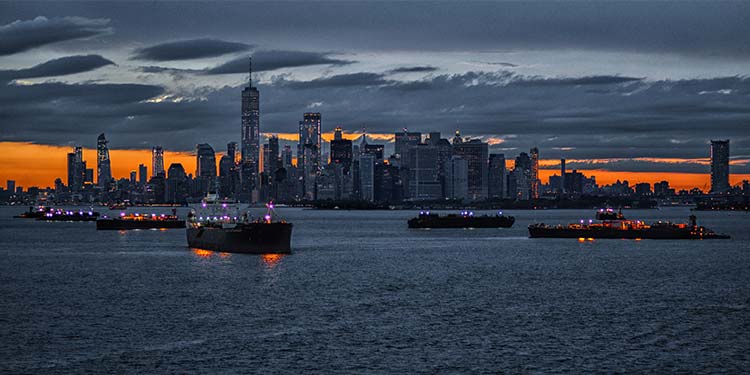 Location: Wharf Rowes
Opening hours: Differs according to the season 
Entry rates: Starts at $60
A beautiful way to spend your evening on a cruise, sipping on your favorite choice of drink and watching the sunset.
While sailing on Boston Harbor you can enjoy the beauty of the city and harbor views. According to your preference, you can choose your seating area for the next 2-3 hours' worth of ride.
Later on, a buffet dinner is served, and drinks of course! You can dance off the night with catchy live songs. It can be a romantic date for couples, and a great experience for family and friends.
Theater District
the night is still young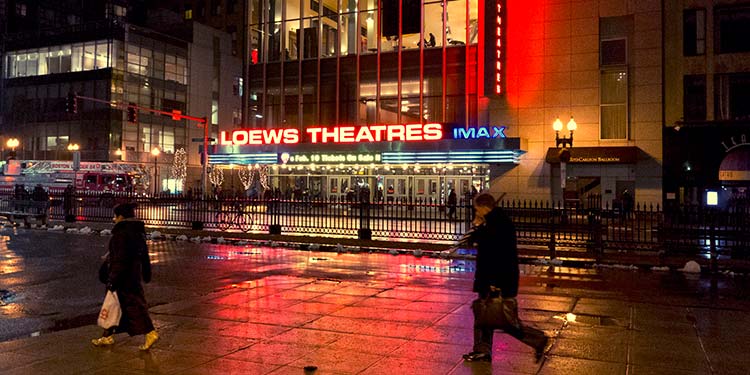 Location: Theater District, Downtown, Boston 
Opening hours: All time
Entry rates: Not required
If you're looking for a place with everything you might need to make the night fun, the theater district would be the right destination for you.
From the best nightclubs in the town to fancy restaurants and broadway shows you can enjoy in the evenings or late at night- the place has it all!
Ghost Tour
join in the spooky night
Location: 200 Atlantic Ave, Boston
Opening hours: Usually at 6:00 pm and 8:00 pm
Entry rates: $46.20/ adult
If you are into the legends and true stories of all the horrific things that could've happened in the historic city hop on the Ghost tour.
One of the famous and favorite things people like to do when they are in Boston is to take a ghost tour and explore the most frightening locations at night to make the experience more intense.
The tour covers many important locations and the storytelling makes it even more thrilling. The tour can truly be educational and entertaining to those who love the thrill of it.
Improv Asylum
laugh out loud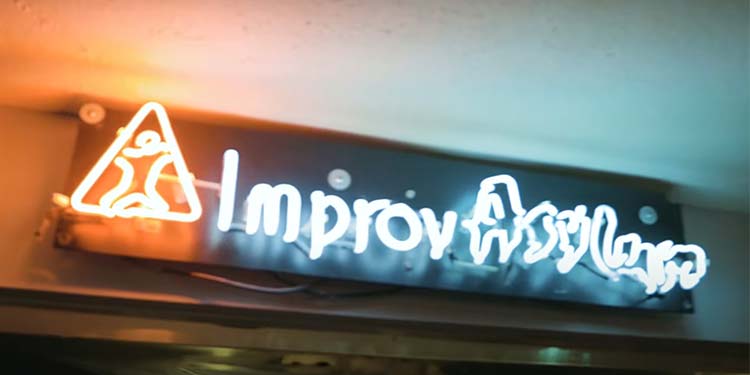 Location: 216 Hanover St, Boston
Opening hours: 6:00 pm - 10:00 pm (Sun, Tues-Thurs), 6:00 pm - 12:00 pm (Fridays), 4:00 pm - 12:00 am (Saturdays), Closed on Mondays
Entry rates: Differs on different days
Are you into comedy? If you have a good sense of humor, a comedy club is a must-visit station for you to enjoy your night.
Improv Asylum runs most hilarious nights with a room full of high-energy laughing people enjoying themselves with a drink.
The weekends show tickets are usually sold out very quickly: if you plan you go there, try to get your tickets ahead of the day- trust me you don't want to miss this!
Kings Dining and Entertainment
the party's just started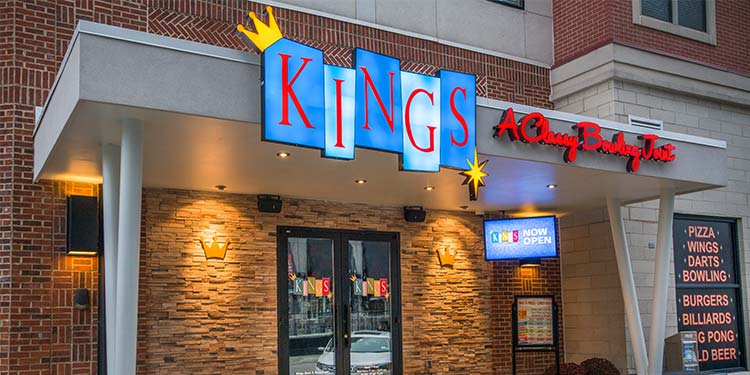 Location: 50 Dalton St, Boston
Opening hours: 12:00 pm - 10:00 pm (Sundays), 3:00 pm - 11:00 pm (Mon-Thurs), 3:00 pm - 1:00 am (Fridays), 12:00 pm - 1:00 am (Saturdays)
Entry rates: Differs on different days
If you're looking for a fun night to laugh, sweat a bit and enjoy great food afterward, your evening at Kings Dining and Entertainment will be a night spent well.
You can enjoy a great game night with kids, friends, and family as they offer bowling, pool tables, and an arcade.
Alongside games, you can enjoy some of the best foods and beverages while watching other people play. The atmosphere here is somewhat very joyous and energetic.
The Paint Bar
sip & paint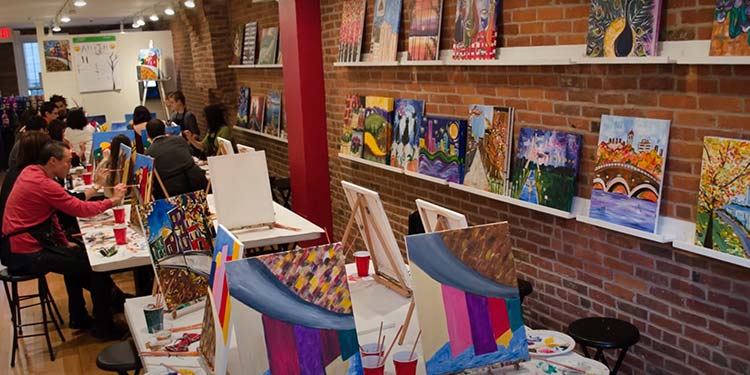 Location: 955 Watertown St, Newton
Opening hours: Opens 24 hours
Entry rates: Starts from $25
Have you ever been in a room full of amateur artists splashing colors on canvases and sipping on drinks? This is the right opportunity for you to try it out.
The Paint Bar is a place where you can bring your inner artist out and enhance your creativity while also enjoying the moment with drinks and great conversations.
This will make your evening colorful and energetic but also relaxed and laid-back at the same time. A fun memorable time is promised!
Boston Harborwalk
a walk to remember!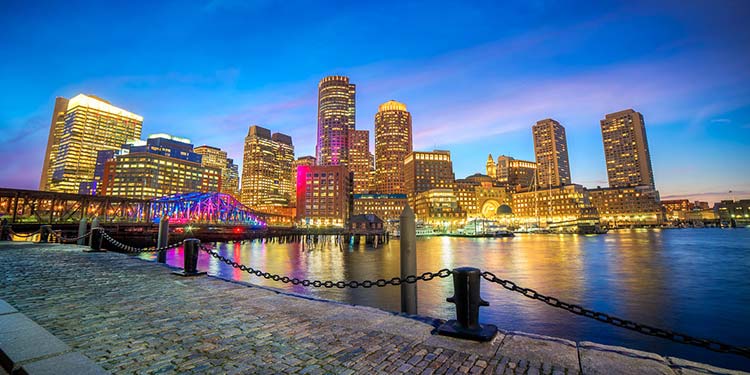 Location: Boston Wharf Rd, Boston
Opening hours: Opens 24 hours
Entry rates: Not Required
If partaking in all sorts of activities is not your cup of tea, you can go for a stroll around the Boston Harborwalk and still enjoy the night in the City.
You can rent bicycles and take rides with a company or go solo and rest at the waterfront and relax your mind and body.
You can enjoy the place with fantastic views from many spots, you can take on the walking path and savor the moments all without being charged.
Bunker Hill Monument
feel like on top of the world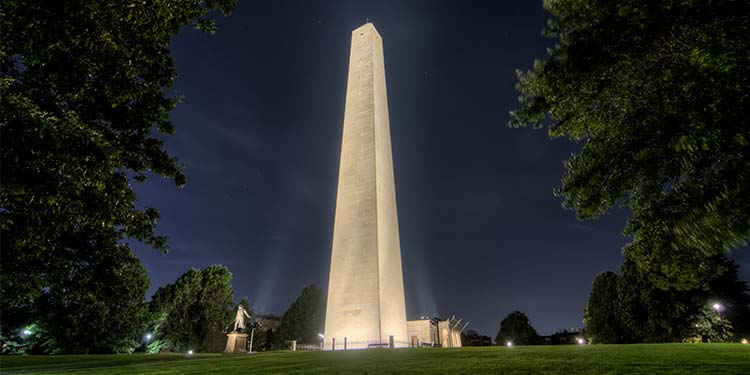 Location: Monument Square, Charlestown
Opening hours: 10:00 am - 5:00 pm
Entry rates: Not required
Climb on the Bunker Hill Monument, one of the best attractions in the City. It will be worth the 294 steps to reach the top.
You will be able to enjoy a beautiful skyline view of the city. With lights sparkling all around and the sunsetting, you will feel nothing but happy to have witnessed it.
Get Ready to take the Night Ride
Whether it is music your heart follows or the serenity it searches for in a quiet place, Boston has an answer to everything it desires.
Take on that ride, reserve your seats, and enjoy your night at any of the places you feel called to. The night is the beginning of another start.
Although the city is half asleep, don't be afraid, lights will stay still to guide you to your destination.