If you're a couple planning a trip to Boston, get ready for an exciting and romantic adventure!
This charming city is full of historical landmarks, cozy restaurants, and breathtaking scenery, making it the perfect destination for couples who love to explore.
Planning a romantic getaway can be overwhelming, especially when you and your partner have different preferences on what to see and do.
But don't worry, we've got you covered! Our list of top attractions and activities in Boston will help you and your significant other make unforgettable memories and experience the best that the city has to offer.
Things to Do in Boston for Couples 
Charles River Esplanade
just me, nature, and you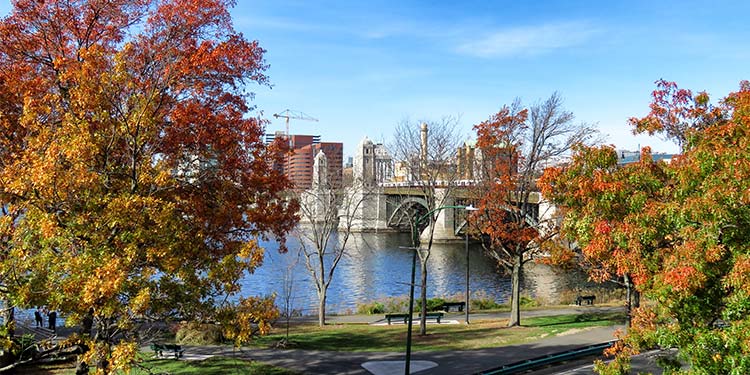 Location: Charles River, Esplanade, Boston 
Opening hours: 6:00 am - 8:00 pm
Entry rates: Not required
To spend a perfect day with the most important person, you might also need to arrange a beautiful setting to make the moment feel even more special.
The Esplanade can be a romantic getaway for couples who wish to spend some quality time in a chilly and peaceful environment, away from the city buzz.
Plan a mini picnic, find a perfect spot, and grab some tasty food and beverages! You will love the conversations you'll get into and the vibe you will catch together.
The place can also be suitable for couples who would rather like go cycling or just stroll around feeling the lovely atmosphere around the calm river.
Isabella Stewart Gardner Museum
find the love within the artwork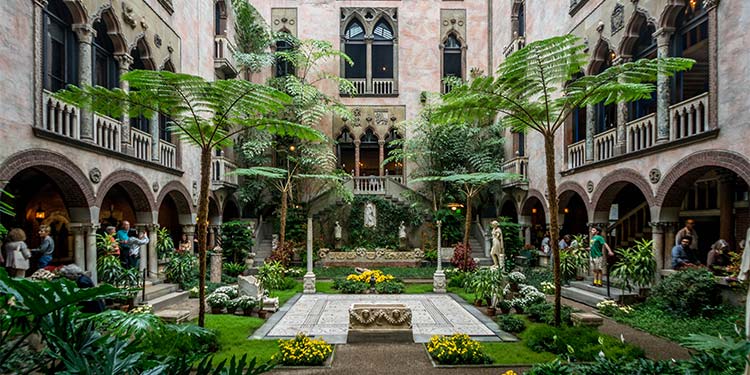 Location: 25 Evans Way, Boston
Opening hours: 10:00 am - 5:00 pm (Closed on Tuesday)
Entry rates: $20 (Adults, free for Children under 18)
Boston is well-known for having many historic and artistic educational hubs usually disguised as Museums; you can learn so much in one visit.
Dates in Museum can be very fun, you both get to discover and learn new things together. While doing so, you might end up knowing one or two things about your partner as well!
However, Isabella Stewart Gardner Museum is none like others. The wide range of exhibits from paintings and sculptures to tapestries were all put together in the art museum by a private art collector Isabella Gardner who started in 1891.
With a lovely courtyard surrounded by vibrant flowers and classy hallways filled with a warm and cozy atmosphere- something about the place is so enchanting, you will want to spend some hours mesmerizing with your partner.
Wang Theatre
grand love deserves a grand fun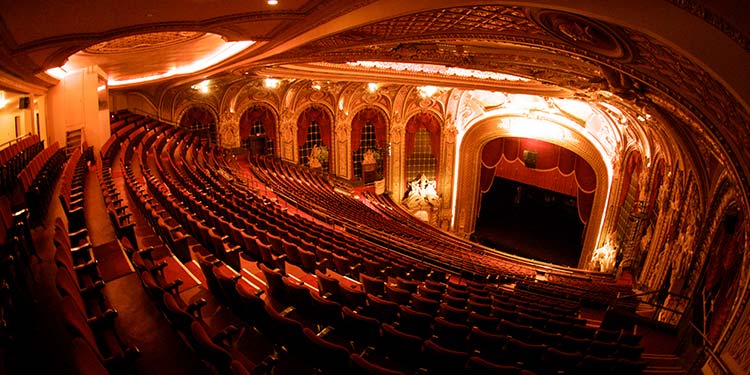 Location: 270 Tremont Street, Boston 
Opening hours: Differs on shows
Entry rates: Differs on shows
Going on movie dates is something every couple does, but only some get a chance to go to experience a live performance at a Theater.
The outstanding Renaissance architectural style massive hall, the Wang Theater is one of the most well-designed halls you'll ever enter to.
Catch a live performance happening soon! Whichever show you two prefer to watch together in the appealing grand theater sitting next to each other.
If not interested but also don't want to miss out on the opportunity to witness the interior of the hall, then get a glimpse by taking a guided tour. Private tour tickets start from $100 for 5 people whereas Public tour tickets are $23 per person.
Central Rock Gym
we'll achieve it together!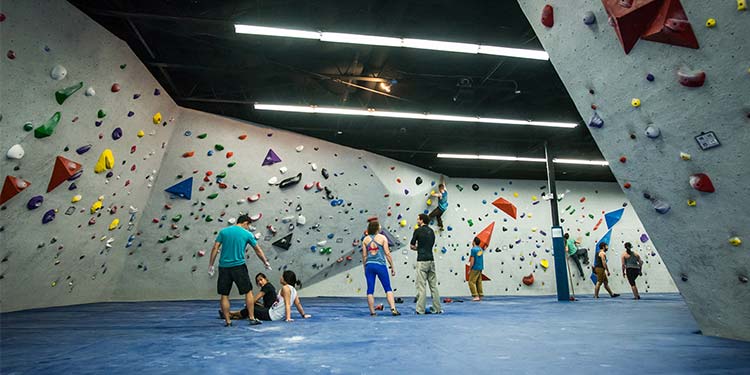 Location: 99 Beverly Street, Boston 
Opening hours: 9:00 am - 9:00 pm (Sat & Sun), 12:00 pm - 10:00 pm (Mon, Wed & Fri), 6:00 am - 10:00 pm (Tues & Thursday) 
Entry rates: Starts at $30
For all the active couples and couples who like to ride on unfamiliar roads together, bouldering at Central Rock Gym would be a perfect activity day for you to sweat off and enjoy the victory; failing is fine too-you'll have each other's back anyway!
While you do learn to better stronger grips and feel determined to get to the top, nothing will be more rewarding to see your partner taking on that height like no one else.
Keep up with the motivations you have for one another as you are your partner's cheerleader for a lifetime- keep your spirit high and don't let them down!
Acorn Street
the walls can keep our secrets safe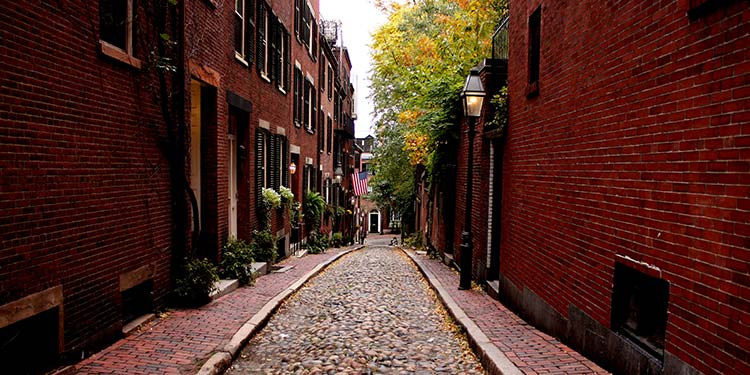 Location: Beacon Hill, Boston
Opening hours: All hours
Entry rates: Not required
The city has many places to wander around and explore. One of the best spots is Acorn Street in Beacon Hill, a beautiful neighborhood in Boston.
With narrow streets and American federal-style row houses, it is undoubtedly one of the most famous Alleys in the world.
Couples can casually take a stroll in the lovely neighborhood, holding hands and taking some fantastic shots in the picturesque place.
Lookout Rooftop and Bar
such views, still not as brighter as you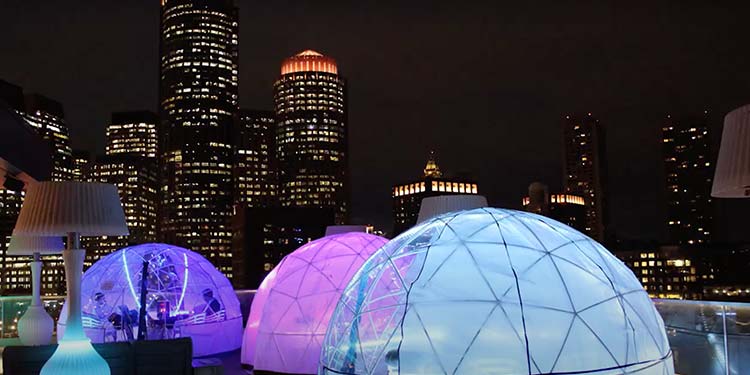 Location: 70 Sleeper Street, Boston
Opening hours: 4:00 pm - 11:00 pm (Tues & Wed), 4:00 pm - 12:00 am (Thurs & Fri), 2:00 pm - 12:00 am (Saturdays), Closed on Sun & Mon
Entry rates: Not required
For a chill date night, Lookout Rooftop and Bar would be a perfect destination to have a couple of drinks and enjoy the harbor view with the love of your life.
The place is always alive and happening as the ambiance both in and out with bright lights and fresh air in the balcony area makes the mood enjoy the vibe of excitement.
Couples won't leave this place in the same mood they entered with, as the evening makes up for all the tiredness you have from traveling, moments shared here will light up your faces.
Clayroom
we'll paint the world together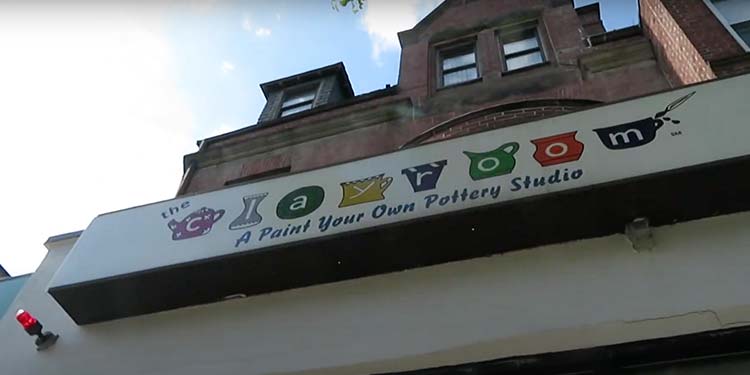 Location: 1408 Beacon Street, Brookline
Opening hours: 12:00 pm - 10:00 pm
Entry rates: $20
If you're looking for a bonding experience with your partner to meet each other's creative side the part you may have never met before, a relaxing session such as painting would be a great idea.
The Clayroom is not your regular art studio, it is a cozy place for you to paint the plain and bland-looking ceramics with vibrant colors of your choice.
No, the fun does not stop there! You can enjoy the evening with your favorite alcoholic or non-alcoholic drink to spice up the air a little bit.
Something is planned all through the week for visitors of any age. However, it is surely one of the many places in Boston for kids, couples of any age group can also have a blast here.
Boston Common Frog Pond
catch my hand, you won't fall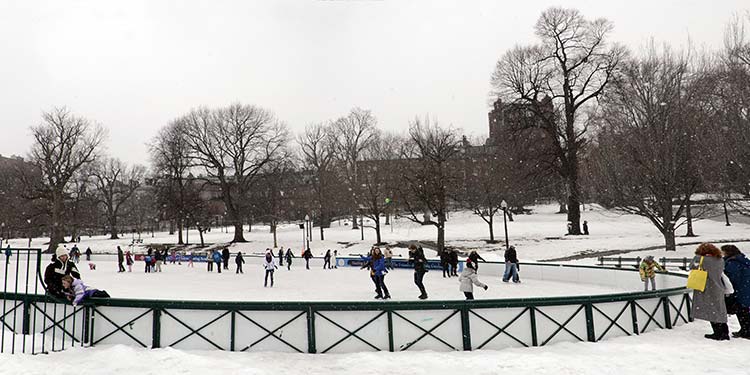 Location: 38 Beacon Street, Boston  
Opening hours: 10:00 am - 9:00 pm (Sun, Tues-Thurs), 10:00 am - 3:45 pm (Mon), 10:00 am - 10:00 pm (Sat & Sun) 
Entry rates: $15 (Adults), $10 (Kids)
On a cold freezing evening, while stepping on a slippery iced floor and breathing out foggy air- the one thing that keeps you warm is your lover's hands.
How romantic would an ice skate date be? The only answer is, nothing could get better than this! While skating on the hard-rock cold floor, the thought of your partner sliding next to you and grabbing your hands is a heartwarming feeling.
Boston Common Frog Pond is the place to be at Winter with your partner! Couples can be seen assisting each other and enjoying the moment in the Pond, which is always a sight to see.
Middlesex Fells
climb to the top with me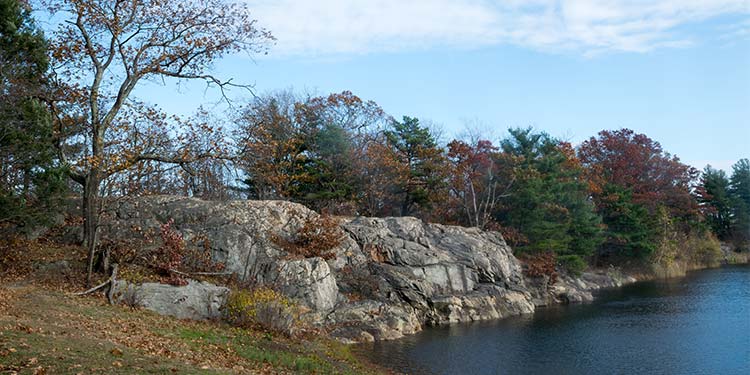 Location: 4 Woodland Road, Stoneham 
Opening hours: 6:00 am - 8:25 pm
Entry rates: Not required
Want to do something exciting, fun, and exhausting but equally rewarding with your partner? Get ready to go for a hike!
Middlesex Falls is one of the best hiking destinations for couples who want to check off on bucket lists together. It is one of the fun things you can do in Boston for free.
You can catch up on as many hiking trails as you can as they overlap each other. You can also find some animal friends like squirrels, deer, and even snakes alongside.
The most famous is the 8-mile skyline trail which leads you to a nice top from where you can watch the Boston skyline view. You can then end the day watching the sunset with your sunshine on your side.
Mandarin Oriental Spa
let's relax, we deserve it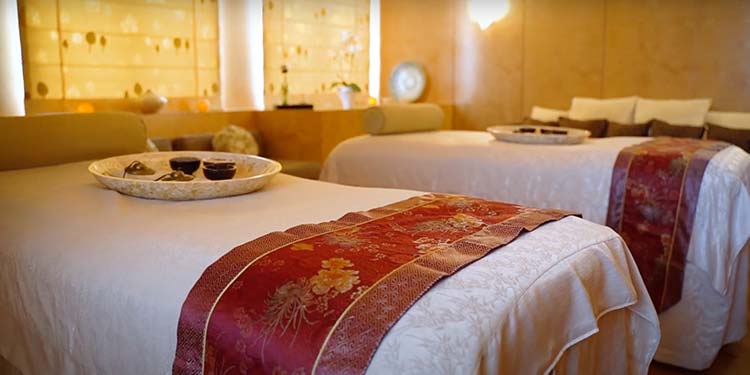 Location: 776 Boylston Street, Boston  
Opening hours: 11:00 am - 7:00 pm
Entry rates: Starts at $600
Pairs looking for a nice luxurious treatment to relax their body and mind can consider booking an appointment at the Mandarin Oriental Spa and enjoy the special care.
Sometimes, all you need is self-care. While you do so much with your partner together, plan to visit for a couple's spa treatment which includes many therapeutic activities to feel detoxed and spiritually energized.
Although it can come off as very costly, Mandarin Oriental Spa is at the top of its game and will be worth all the money you spend.
To See the World Together, Forever
Traveling with your partner isn't just about visiting new places, it's also about growing closer together. And what better place to do that than in the romantic city of Boston?
From its rich history and culture to its charming neighborhoods and scenic parks, the city offers endless opportunities to create unforgettable memories with your loved one.
Whether you're in the early stages of love or have been together for years, Boston has something for everyone.
So, take a break from your routine, pack your bags, and get ready to create unforgettable memories with your loved one in Boston.