Plan for your honeymoon excursion in Tucson, the City of Gastronomy, as entitled by UNESCO.
Surrounded by Santa Catalina mountains and miles of beautiful Sonoran desert, the second-largest city in Arizona has infinite options for your next romantic adventure.
Whether biking on Fantasy Island or exploring the Tucson Moutain Park, the fun keeps peaking up.
You can also wander off at Tucson Botanical Garden while adoring the butterflies or go on a bird-watching hike in Madera Canyon.
But if relaxation is more of your thing, then visiting San Xavier del Bac Mission will give you the peace you desire.
Keep reading the article about the best things to do in Tucson for Couples to find more exciting activities.
Things To Do in Tucson for Couples
Long Drive on Mt. Lemmon Scenic Byway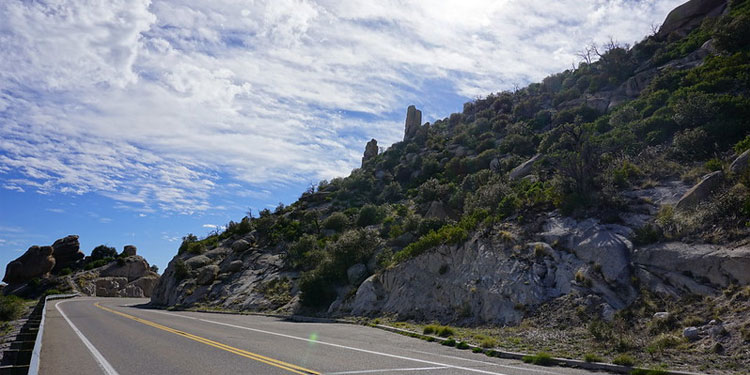 Location: Mount Lemmon, Tucson, AZ 85701
Opening hours: Open 24 hours
Cost: $8 per vehicle
Best time to visit: Spring and Fall
Let the romance flourish on a scenic long drive on the curvy paved road at the base of Mount Lemmon.
Also known as Catalina Highway Scenic Drive, this roadway is the only route leading to Mount Lemmon and Santa Catalina range.
You can enjoy the luscious Sonoran desert vegetation as you ascend up through this 60-mile round-trip byway.
Stop by at Palisades Visitor Center to learn more about the history and natural abundance of the area.
Tip: Pack a picnic box to enjoy along the route's rest areas with stunning views.
Note: This road might have restrictions during winter, so check the website for information.
Wander off at Tucson Botanical Gardens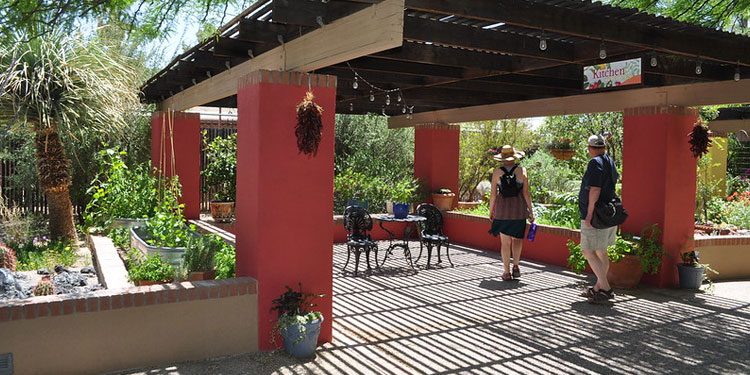 Location: 2150 N Alvernon Way, Tucson, AZ 85712
Opening hours: Open daily, 7:30 am - 3:30 pm
Cost: Admission tickets of $8 - $15
Best time to visit: October to April
Take some time to wander off with your partner in the beautiful specialty gardens of Tucson Botanical Gardens.
Although it started as a small desert garden nursery, the 5.5-acre garden now protects all kinds of desert vegetation, from cactus and succulents to herbs.
For a magical experience with tropical butterflies worldwide, stroll through the Cox Butterfly and Orchid pavilion.
You will also find many rotating art displays, events, and exhibitions throughout the year in the garden.
Tip: Visit between October to May for catching a glimpse of butterflies.
Note: The garden is also available to reserve for weddings and social gatherings.
Watch a Performance at Gaslight Theater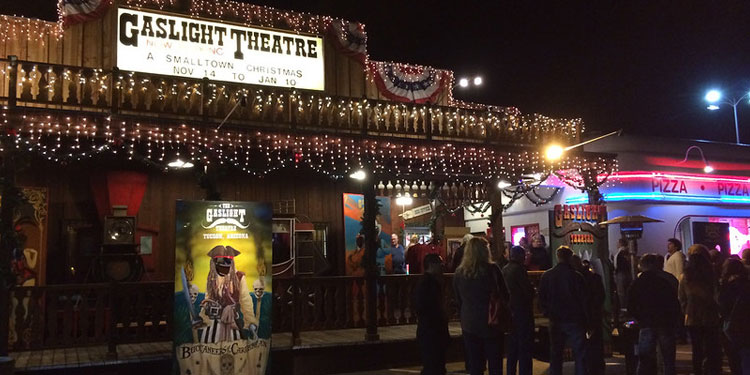 Location: 7010 E Broadway, Tucson, AZ 85710
Opening hours: Monday -Thursday, 10:00 am - 9:00 pm; Friday/Saturday, 10:00 am - 10:00 pm; Sundays, 12:00 pm - 8:00 pm
Cost: Regular tickets at $15 - $27 (Concert tickets start at $27)
Best time to visit: Evenings
The musical melodrama at Gaslight Theater in downtown Tucson is just an ideal spot to be on a romantic date.
Initially founded as Mighty Moose Melodrama Theater in 1977, this historic theater has witnessed the city's evolution along with its own transition.
You can see everything from sci-fi spoofs to legendary Christmas shows at this theater.
The theater also hosts musical concerts and musical comedy melodrama with various global artists.
Tip: Check out the website before visiting for a show that suits your taste.
Explore the Trail Dust Town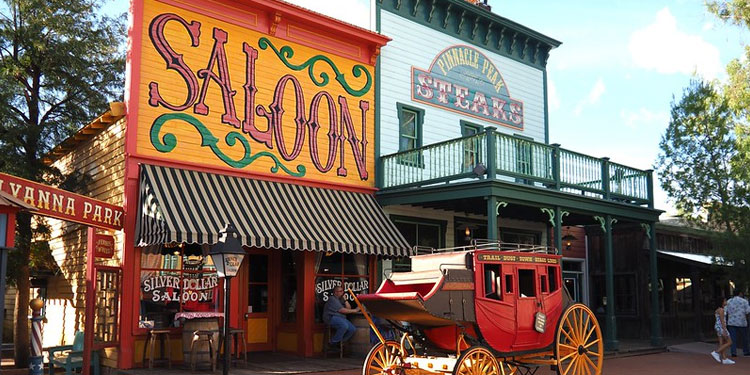 Location: 6541 E Tanque Verde Road, Tucson, AZ 85715
Opening hours: Open daily, 5:00 am - 5:00 pm
Cost: Free entry
Best time to visit: Spring evenings
Go on a shopping spree with your beloved in the historic Trail Dust Town streets.
The outdoor shops in the alleys have a wide range of items on display ranging from hand-crafted jewelry to toys and antique memoirs.
When tired, stop by Pinnacle Peak to enjoy one of the finest steaks in the Southwest.
You can also have a relaxing spa session at the peak of Perfection or get a portrait photo done with the backdrop of Trail Dust Town at Portrait Studio.
Tip: Try gourmet Belgian chocolates at the Chocolate Depot for dessert.
Note: The on-site Pollyanna Park is best to keep little ones engaged if you are a couple with kids.
Get Your Blessings at San Xavier del Bac Mission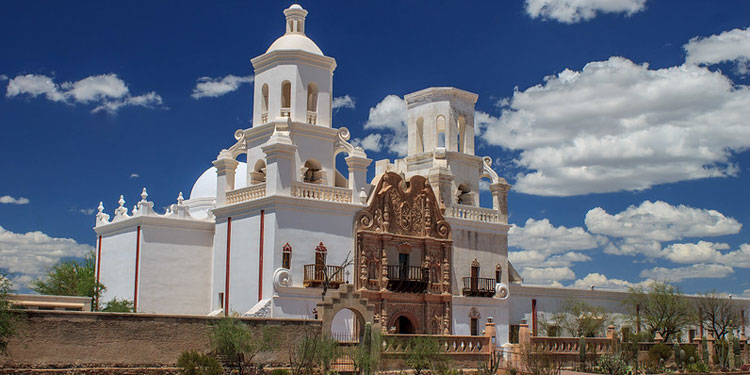 Location: 1950 W San Xavier Road, Tucson, AZ 85746
Opening hours: Open daily, 9:00 am - 4:00 pm
Cost: Free admission
Best time to visit: Festive Season
For couples who want to be graced with god's blessing, the beautiful Roman Catholic Church situated in the middle of the Sonoran desert is a must-visit.
The historic San Xavier del bac Mission is built in proximity to Santa Cruz River and is also known as the White Dove of the Desert.
You will certainly love praying in this beautiful chapel filled with intricate design details of sculptures and murals carved on the walls.
With a self-guided tour, you can also explore the mini towers, mausoleums, a Grotte hill, and gift shops featured inside the premises.
Tip: Bring plenty of water of your own and sun protection while visiting the mission.
Note: Public access is forbidden for funerals, weddings, and other special church events.
Horseback Riding at Tucson Mountain Park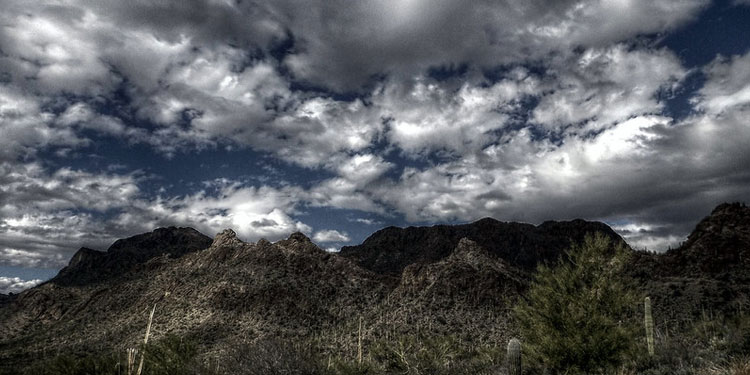 Location: 6000 W Gates Pass Road, Tucson, AZ 85745
Opening hours: Open from dawn to dusk
Cost: Ranges from $60 per hours
Best time to visit: September to May
Since its establishment in April 1929, Tucson Mountain Park has been a most-sought destination for adventurous horseback riding.
The park has six different trails dedicated specially for equestrian riders with varied elevation gain and beautiful views.
The David Yetman Trail is the most challenging route, perfect for daredevil couples. It is a 19.2 km out-and-back trail with an elevation of 405 m.
However, if you are a beginner, it's better to opt for the 4.2 km out-and-back Portal trail with an elevation gain of 36m.
Tip: Remember to take photos with beautiful backdrops of mountains and dark green forests.
Mountain Biking on Fantasy Island Trailhead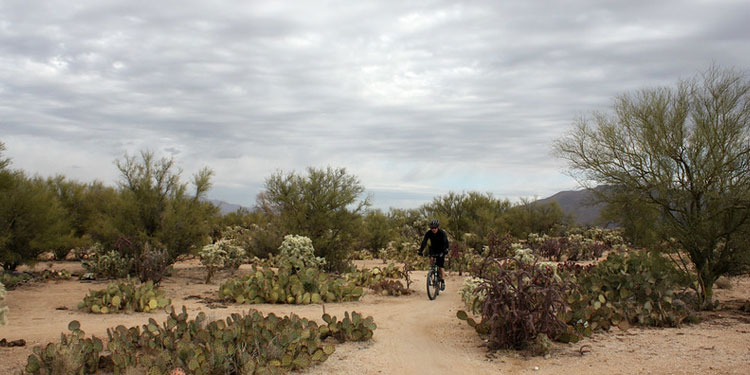 Location: E Valencia Road, Tucson, AZ 85747   
Opening hours: Open 24 hours
Cost: Free access (Bike rentals are charged)
Best time to visit: Late winter and early spring
Difficulty level: Moderately challenging
With 19 miles of trail and six different loops to choose from, the Fantasy Island Trailhead is heaven for biking enthusiasts couple.
This singletrack mountain bike trail is moderately challenging, with a wavy rock trail that gives an elevation gain of 159 m.
And the best part of the ride is that this trail is solely dedicated to bikers. Hence you can enjoy some solitude and a smooth bike ride.
You will have the chance to absorb the beautiful scenery of wildflowers and Saguaro cactuses as you ascend through the desert trail.
Tip: Be careful during monsoon as the trail will most likely be washed out.
Bird-watching at Madera Canyon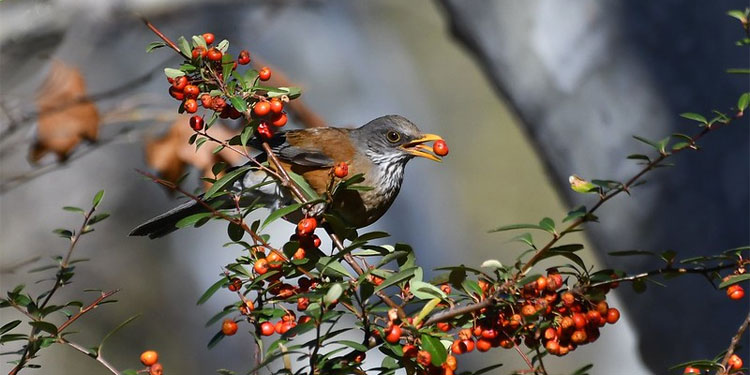 Location: 303 Old Tucson Road, Tucson, AZ 85747
Opening hours: Open 24 hours
Cost: A day pass of $5
Best time to visit: Spring season
The extensive trail of Madera Canyon extending over the Santa Rita Mountains offers a unique outdoor experience to couples.
Being a prime resting hub for migratory birds, the location is quite renowned for bird watching along with camping, hiking, and picnicking.
It is home to over 250 species of birds, including many migratory species.
Elegant Trogon, Red-faced Warbler, Sulphur-bellied Flycatcher, and Painted Redstart are the most common sights here.
Tip: Arrive early for camping as the spot are available on a first-come, first-serve basis.
Adore the Architecture at DeGrazia Gallery in the Sun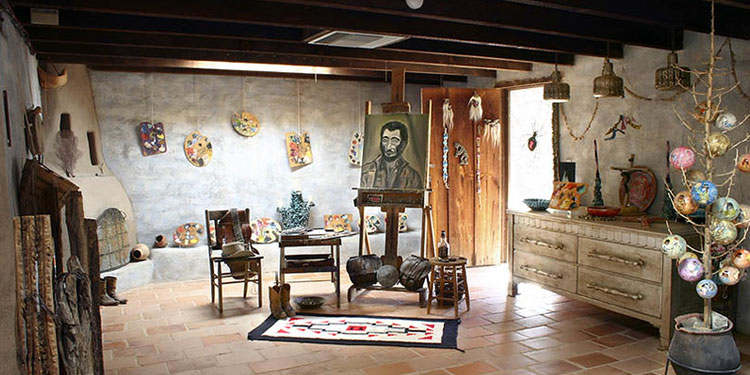 Location: 6300 N Swan Road, Tucson, AZ 85718
Opening hours: Open daily, 10:00 am - 4:00 pm
Cost: Admission fee of $5- $8
Best time to visit: Weekdays
Adore the rotating exhibitions of the original DeGrazia paintings while strolling through the gallery of Degrazia gallery in the Sun Museum with your spouse.
Established in 1950, the museum is a precious project of the acclaimed Arizona artist Ettore "Ted" Degrazia.
It has six permanent collections of paintings that reflect the native culture and history of the Southwest.
You can shop for the original paintings at the consignment rooms, while reproduction of some is available in the on-site gift shop.
Tip: Check the website to find the current exhibition before visiting.
Fun Evening at Desert Diamond Casino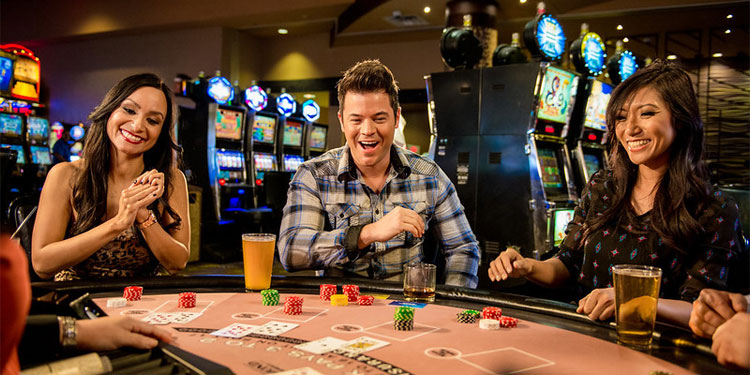 Location: 7350 S Nogales Highway, Tucson, AZ 85756
Opening hours: Open daily, 10:00 am - 12:00 am (Opens till 2:00 am on Friday and Saturday)
Cost: N/A
Best time to visit: Weekend evenings
It wouldn't hurt to play a game or two at the hottest slot machines and table games on a honeymoon with your loved one.
The Desert Diamond Casino offers options for blackjack, craps, roulette, and poker games to gamers out there.
And there's bingo and sports betting for those who find a thrill in putting a bet and winning it.
You can enjoy the finest meals and cocktails at the Desert Diamond Sportsbook and bar while rooting for your bet in the games.
Tip: Read the Bet Slip info rules before betting.
Note: You must be over 21 years old to enter the gaming areas and bars.
View Ancient Art of the Tucson Museum of Art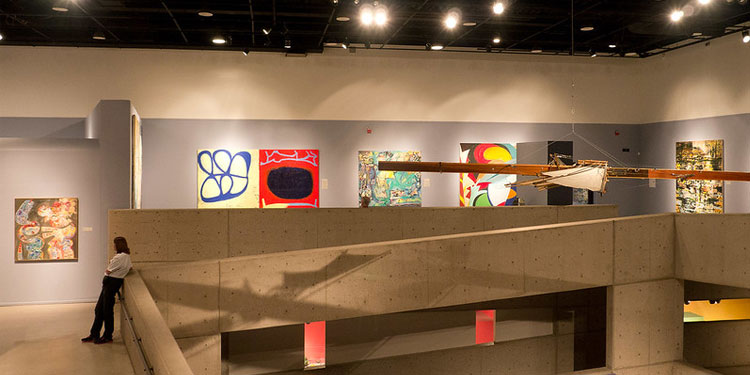 Location: 140 N Main Avenue, Tucson, AZ 85701
Opening hours: Wednesday - Sunday, 10:00 am - 5:00 pm
Cost: Tour charge of $10 - $15
Best time to visit: First Thursday
Fall in love with the outstanding Colonial Latin American art pieces of the seventeenth and eighteenth centuries displayed at the Tucson Museum of Art.
Spreading out over an area of 6000 square feet, the museum boasts Southern Arizona's rich and diverse culture through its artistic works.
Along with the rotating permanent art exhibits, the museum also hosts regular and seasonal events, lectures, and programs to endorse art and artists.
The museum is also available to rent out for weddings and private events.
Tip: Check the website for detailed information on rentals and upcoming events.
Note: Extended hours and pay-what-you-wish admission is offered on the first Thursday of every month.
Visit the Franklin Auto Museum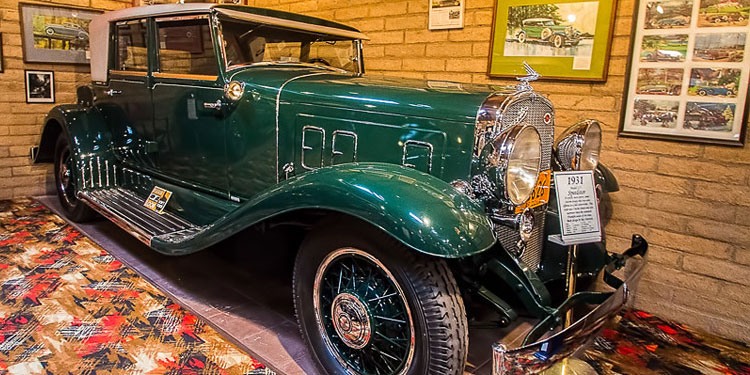 Location: 1405 E Kleindale Road, Tucson, AZ 85719
Opening hours: Open from mid-October to Memorial Day, Wednesday - Saturday, 10:00 am - 4:00 pm
Cost: Admission fee of $5 - $12 (free for under 12)
Best time to visit: Afternoons
The Franklin Auto Museum is a must-see for couples who are passionate about vintage cars and automobiles in general.
This historic ranch has a world-class collection of antique automobiles from the Franklin company, launched from 1902 to 1934.
Go through the extensive library on-site to learn more about the history of the Franklin company and automobiles.
You can collect a memoir of the visit from the curated selection of merchandise available in the gift shop.
Note: Additional hours of visit are available by appointment.
Experience the Phenomenal Dining
No romantic adventure can be complete without an exquisite dinner date, and the city of gastronomy lays out the finest options for you to choose from.
Contigo Latin Kitchen, Coronet Restaurant, and Vivace Restaurant are the top picks for romantic candlelight dinners.
And make sure to take advantage of the Agustin Kitchen for a romantic Sunday brunch or French dinner with a lively bar vibe.
However, if wine and dining are more of your thing, then make sure to visit Postino Grant, Revel, and Series 19.
Amplify the Romance
Now that you've discovered the romantic adventures of this desert town plan your itinerary accordingly to enjoy the most.
And if you are wondering when to visit, this subtropical semi-desert has perfect weather with the sun shining all around the year.
Winters are milder, whereas summer can be excessively hotter in the day, but evenings and mornings are fit for adventure.
Hustle up and surprise your partner with a romantic trip ticket to Tucson.
Keep romance blooming!
Note: Keep in mind that information about travel can change quickly. To make sure your trip is fun and safe, we encourage you to double-check official websites and government/travel advisory sites for the latest information on travel restrictions, entry requirements, and safety measures.