Redmond is a hidden gem in Central Oregon rejuvenated with upscale restaurants, a growing beer scene, ample lodging, vibrant parks, and a bustling downtown district.
Its neighborhood cities like Bend and Sisters share many outdoor recreational activities.
From Ice skiing and snowboarding at Mount Bachelor or Hoodoo Ski Area during winter to having the best summer exploring the wilderness of Redmond, theres something for everyone.
Nestled in Redmond's backyard, Smith Rock State Park makes a fantastic destination for rock climbing and hiking on the miles and miles of high desert.
But theres more than just making your plans for outdoors!
Spend your day in one of the city's 26 parks or visit many of the shops and restaurants around the city's thriving downtown.
And even if that's not enough, the city always celebrates Oregon's special annual events through music, parades, farmer's market, flairs, and festivals.
Get ready, as theres always something happening every season.
For you to get started, we have set a list of the best things to do in Redmond to make a memorable trip.
Things to Do in Redmond, Oregon
Go Spelunking at Redmond Caves Recreational Area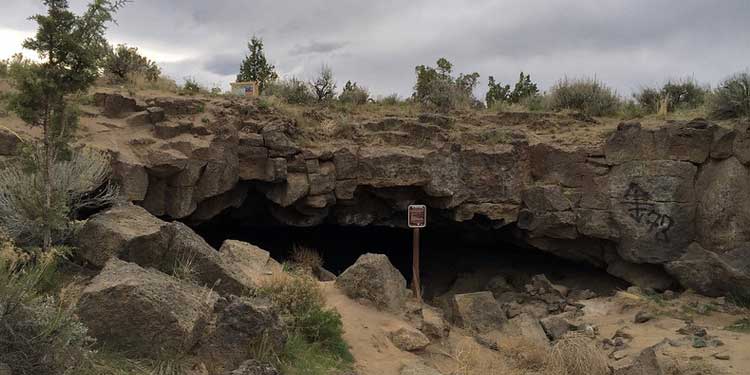 Address: Southeast Airport Way, Redmond, Oregon 97756, United States
Hours: open daily from 7:00 am - 7:00 pm
Costs: free entry
Redmond Caves Recreational Area is a community parkland featuring five different cavernous lava tubes with six entry points for visitors.
Nestled inside Redmond's city limits and managed in partnership with the city, the caves offer a great way to learn about geology, wildlife, and past Native Americans who used the caves over the last 6,000 years.
It's a self-guided tour that is a lot of fun. There are some graffiti marks and broken glass, but the majority of the caves are untouched if you go in far enough.
Adventure seekers can find lots of longer, deeper caves, but families can try an easy walk to natural volcanic caves within sight of Redmond.
It's a great opportunity for a little adventure spelunking inside and outside of the cave.
Tip: Make sure to wear good sports shoes and a bright flashlight.
Bring Your Kids to Sam Johnson Park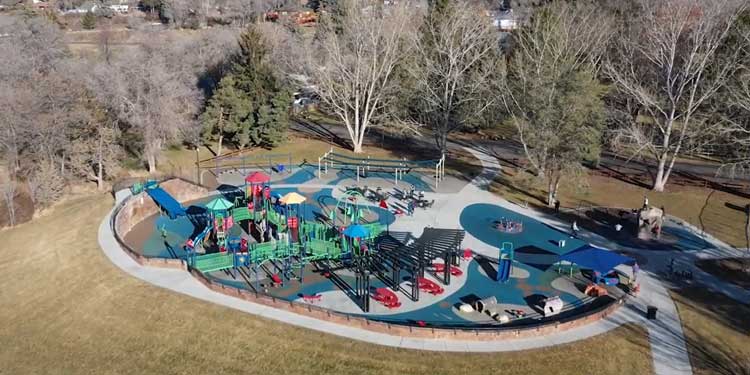 Address: 333 Southwest 15th Street, Redmond, Oregon 97756, United States
Hours: open daily from 7:00 am - 8:00 pm
Costs: free entry
Sam Johnson Park is a great family-friendly community park offering tennis courts, picnic tables with BBQ grills, and a paved walking trail.
Kids can enjoy a chairlift ride, mountain climbing, cool swings, a merry-go-round, and a skateboard area, while adults can have fun, too, with the tennis and pickleball courts.
There are also free concerts and food kiosks in the area during certain evenings of the summer.
Hiking and Rock Climbing at Smith Rock State Park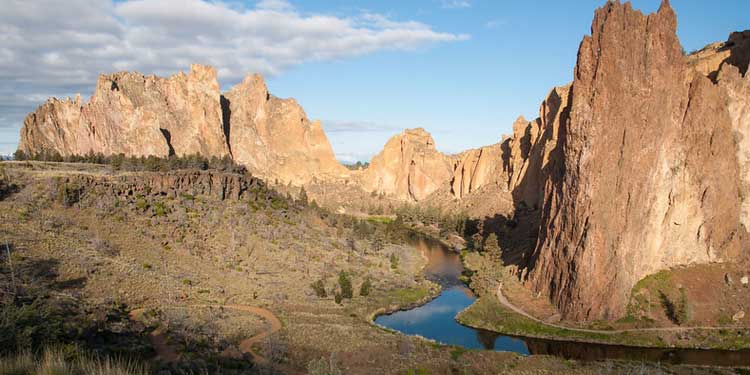 Address: Oregon 97760, United States
Hours: open daily from 7:00 am - 7:00 pm
Costs: $5 per person for day use
If you are looking for a thrilling outdoor adventure in the high desert of Redmond, then the Smith Rock State Park is just the place for you.
This 650-acre State Park is renowned for knowing as the Birthplace of American Sports Climbing.
So you will likely discover more than 2000 climbing routes ranging from hard to intermediate and beginners.
As for hikers, there are several hiking routes around the area, but the Smith Rock State Park's Misery Ridge Trail should be on everyone's bucket list.
It is a short 6.0 miles out and back trail that begins on the River Trail and ends on the Misery Ridge Trail, offering views of hilly rock formations and the famous Monkey Face.
Visit Cline Falls State Park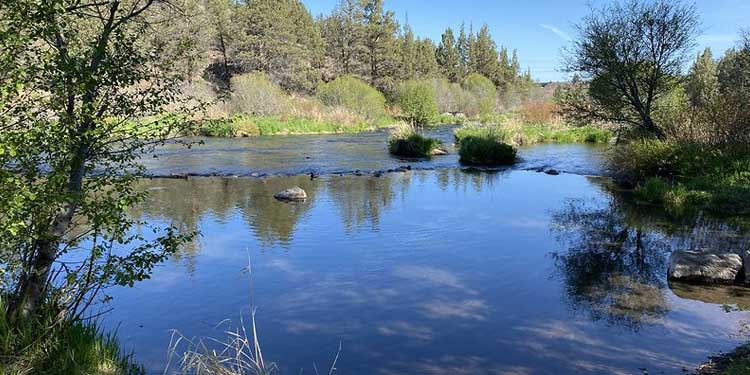 Address: 7100 OR-126, Redmond, Oregon 97756, United States
Hours: open for day use (year-round)
Costs: free entry
Best time to visit: April through October
Cline Falls State Park boasts one of the best waterfalls in Oregon that sits on the banks of the Deschutes River.
It is located approximately 4.7 miles from downtown Redmond and has a little bit of something for everyone.
From hiking the 2.0 miles of scenic trail of Cline Falls to fishing and cooling off at the river, theres plenty of outdoor activities to fill in your interest.
But the waterfall isn't the only thing that's enjoyable at this park!
There are plenty of places to stop for a break, as it offers several picnic areas and swimming access along the miles of river hiking trail.
Discover Peterson Rock Garden and Museum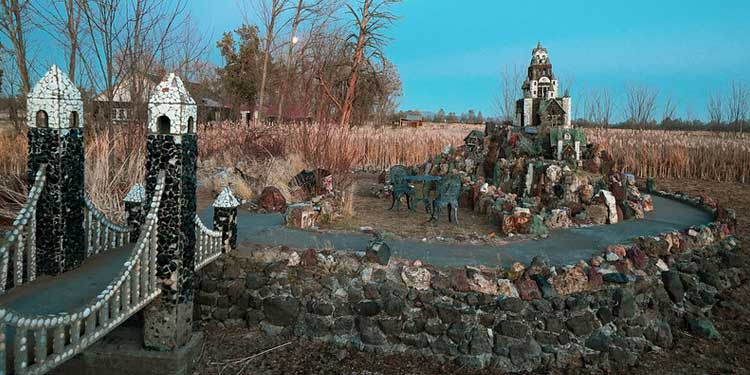 Address: 7930 Southwest 77th Street, Redmond, Oregon 97756, United States
Hours: open daily from 10:00 am - 6:00 pm
Costs: admission is $10 per person
Whether you are a nature enthusiast, art lover, or history buff, Petersen's Rock Garden and Museum offers a unique experience of learning about craftsmanship.
You can immerse in the captivating world of Danish immigrant Rasmus Peterson, who created this hidden gem through intricate rock formations, whimsical sculptures, and lush landscapes.
Take a volunteer-guided tour and discover the rich history and artistic vision behind Peterson's idea about the garden's transformation and future plans.
So, get ready to be inspired, amazed, and transported to a world where art and nature converge in perfect harmony.
Play Golf with Stunning Views of Mountains at Juniper Golf Course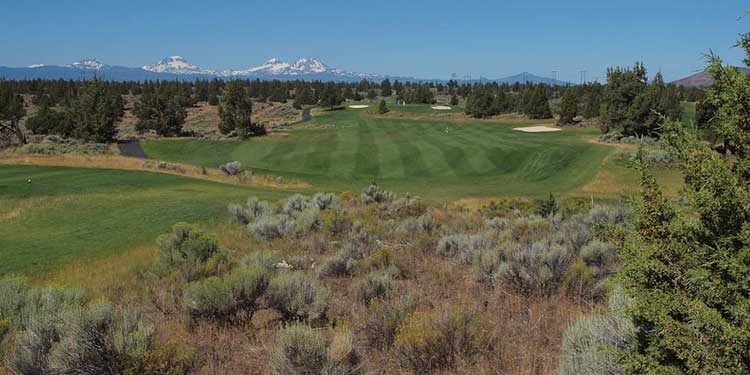 Address: 1938 Southwest Elkhorn Avenue, Redmond, Oregon 97756, United
Hours: Open 24 hours
Costs: vary from Golf holes
Juniper Golf Course is taking the Oregon golf community by storm and assuming its place as one of the premier courses in the Pacific Northwest.
It is a challenging Golf Course nestled amongst low lava rocks and Juniper trees with great panoramic views of Mount Bachelor and the Three sisters.
The Golf Course provides golfers with an 18-hole par-72 layout designed by the renowned architect John Harbottle and is great for all skill levels.
And whether you golf or not, The View Tap and Grill is a great onsite choice for dining, wedding receptions, business meetings, and holiday parties.
Go Ice Skiing and Snowboarding near Redmond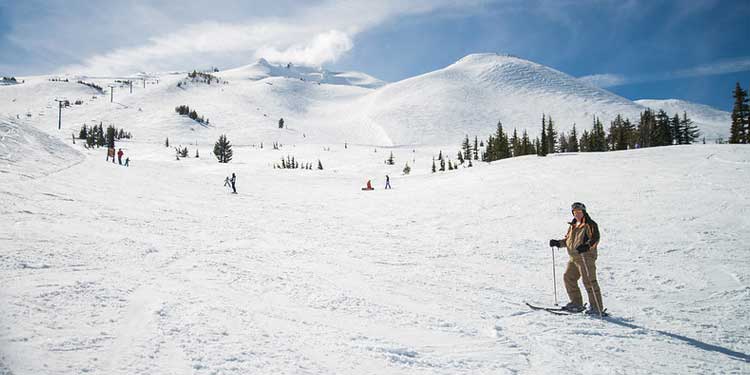 Snowfall in winter can cause some stress in hiking around Redmond. That's when you will realize it's the perfect time to hit the mountains of Central Oregon for skiing and snowboarding.
Mount Bachelor is a famous winter break holiday destination near Bend and Redmond that features skiing and snowboarding terrain for all ages and levels, with 101 ski tracks and 13 chairlifts.
Hoodoo Ski Area is about an hour's drive from Redmond to Sisters that offers a family-friendly lodge and intermediate to difficult terrain for all skill levels.
Deschutes Ochoho and Willamette National Forest also make a great destination for cross-country skiing and snowshoeing during snowfall.
Note: The average annual snowfall in Central Oregon is 33.8 inches making it ideal for the months of November - May. 
Relax and Stay at Eagle Crest Resort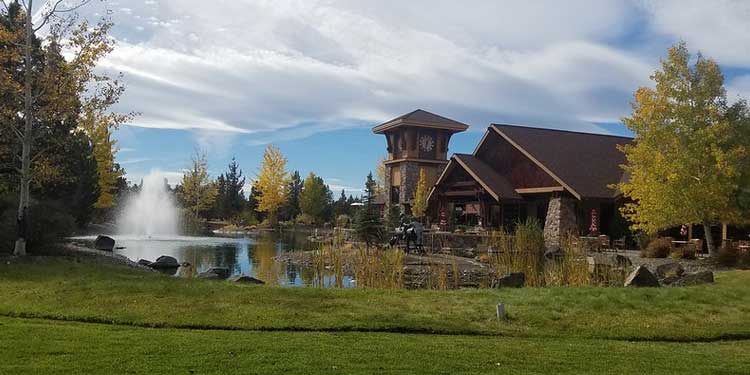 Address: 1522 Cline Falls Road, Redmond, Oregon 97756, United States
Hours: Open 24 hours
Phone: +1 541-923-2453
Eagle Crest is a full-service destination resort located just outside the city of Redmond on 1700 acres in the high desert of Central Oregon.
This contemporary lodge-style hotel features both casual and upscale restaurants for a fine dining experience, along with an outdoor pool and a laid-back bar.
Other family-friendly amenities include three golf courses, riding stables, and outdoor activities like rock climbing, hiking, and canoeing.
The accommodations also include studios and suites, as well as vacation rental properties.
Catch Events Every Season on Redmond
Redmond sure knows how to celebrate Oregon's culture and fun-filled events year-round. No matter when you choose to visit this vibrant community, there is always something lively happening around the area.
Catch a series of free concerts by tuning in with the Music On The Canyon and Music On The Green every summer from June – August. Grab a beer and food from the local vendors and enjoy a fabulous show from the local musicians of Redmond.
Celebrate Independence Day with the locals in the downtown area with marching bands, live music, food, drinks, and a balloon night glow at The 4th of July Parade.
Dont, miss out on The Deschutes County Fair and Rodeo, which is the largest annual event in Central Oregon that takes place every August 2 – 6. This event is filled with carnival rides, musical concerts, battles between rodeo stars, exhibits, food tours, and a lot of shopping.
For a family fun night, Trick Or Treat is a great Halloween, where the entire 6th Street will be closed off from Black Butte to Forest Streets. Kids are free to go around for a treasure and candy hunt around the downtown area.
And while Halloween is fun, Starlight Parade at Christmas awaits a fun night like never before. With many cosplay shows, live music, and light shows, it is fun for the whole family.
Note: Check out the website, for upcoming events and make your plans accordingly.
Start Planning Your Trip To Redmond
Finally, if you are looking for a new local activity not too far from home, consider the energized downtown area.
It is filled with shopping stores, restaurants, and boutique hotels that are located at the perfect base for getting around.
So hurry up and pack your bags as the beautiful small-town charm of Central Oregon awaits a perfect discovery.
Good luck!
Note: Keep in mind that information about travel can change quickly. To make sure your trip is fun and safe, we encourage you to double-check official websites and government/travel advisory sites for the latest information on travel restrictions, entry requirements, and safety measures.