Ventura stands out as an atypical California hotspot, offering a small-town feel with a bustling main street that exudes local charisma.
Exploring the area is a breeze, as most places are within walking distance or a short bike ride away.
With its delightful weather, hospitable residents, and many relaxing attractions, Ventura is a destination you shouldn't overlook.
Discover the Rich History of Ventura
Delve into the captivating story of Ventura by visiting the following venues, which offer valuable insights into the area:
Mission Basilica San Buenaventura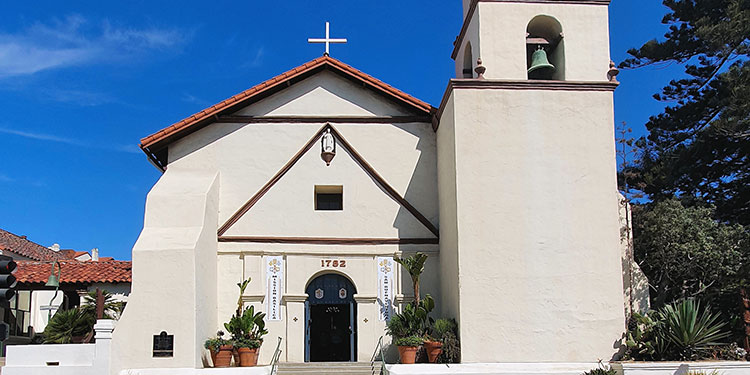 Established in 1782, San Buenaventura Mission, also known as the Mission by the Sea, is the ninth and final mission consecrated by Saint Junipero Serra.
Explore the museum, gift shop, garden, and basilica church itself. For a deeper understanding of the mission's history, watch the informative video in the museum.
The mission welcomes visitors between 10 AM and 5 PM every day, except on major holidays.
Self-guided tours are available during these hours, but guided tours are also offered on specific days.
To secure a spot on a guided tour, check the website for availability and make a booking at least 48 hours in advance.
The insight from an expert docent makes the planning worthwhile, adding to your experience of this historical wonder.
Olivas Adobe Historic Park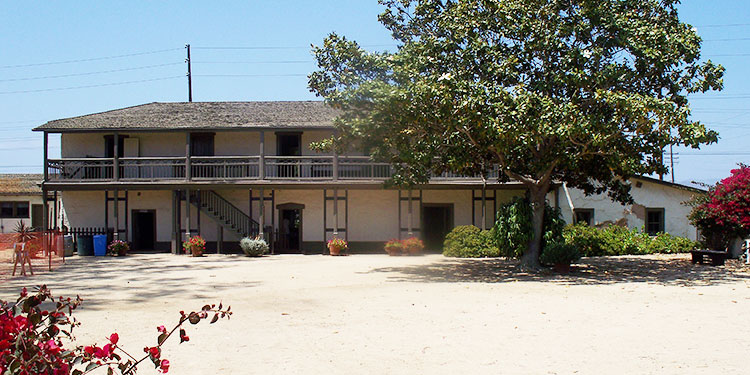 Step into the restored adobe home of Don Raymundo Olivas, built in 1847, and embark on a docent-led tour on Sundays from 11 AM to 3 PM.
Arriving at least an hour before closing time ensures you won't miss the tour. Gain fascinating knowledge about the ranchero period and the way people lived during that era.
Don't miss the majestic fuchsia trees in the front yard, which have stood for over a century since their planting in the 1890s.
The grapevines were planted almost 40 years earlier. If time permits, take a moment to admire the flower garden.
Occasionally, the house serves as a venue for local festivals featuring food trucks and traditional dances.
Museum of Ventura County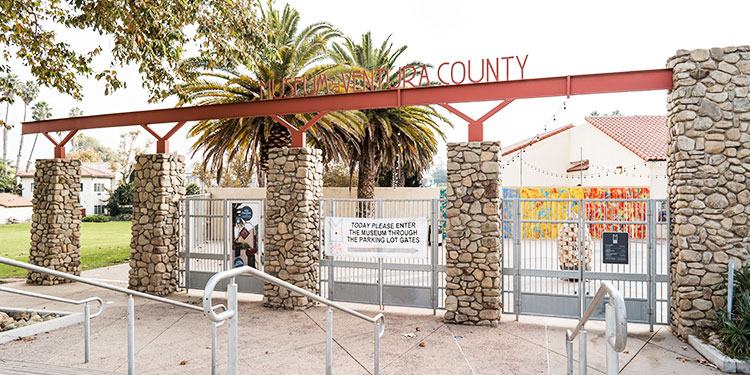 Indulge in a captivating fusion of art and history at the Museum of Ventura County.
The permanent collection is complemented by engaging visiting exhibits that provide insightful context to the region and its surroundings.
While there, make sure to visit the children's garden, allowing the little ones to play and explore. Keep an eye out for special events hosted by the museum.
If you're traveling with kids, it's worth checking the schedule to see what's happening during your visit.
Located on the outskirts of old town Ventura, the main museum is open from Thursday to Sunday, between 11 AM and 5 PM.
Ventura's Outdoor Marvels
Despite its modest size, Ventura offers an abundance of natural beauty. Immerse yourself in the following outdoor attractions that highlight what makes this town truly special:
Ventura Botanical Gardens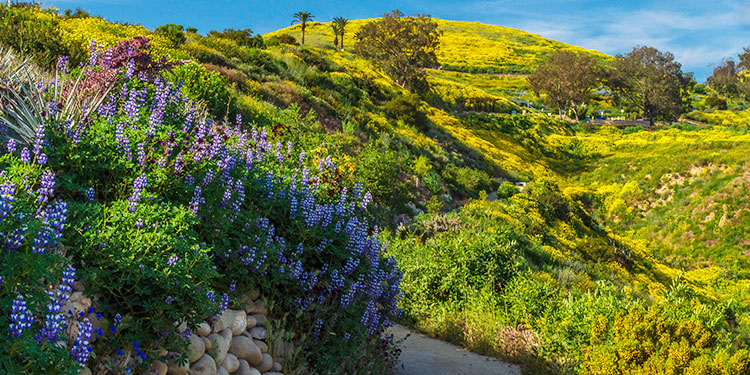 Take a stroll along the picturesque, well-groomed trails adorned with shrubs, trees, and flowers.
These trails offer breathtaking views of the water, rolling hills, and distant landscapes.
The gradual switchbacks ensure that the hike is not too strenuous, even for those unused to hiking.
The trail extends for about a mile. Follow it beyond the loop to see stunning ocean views.
The Ventura Botanical Gardens are open from Tuesday to Sunday, between 9 AM and 5 PM.
Admission is free for individuals under 18 and EBT cardholders. Additionally, everyone can visit for free on Fridays.
Note: The gardens may close on rainy days. Wednesdays and Fridays are designated as dog-friendly days, provided your furry friends are kept on a leash.
San Buenaventura State Beach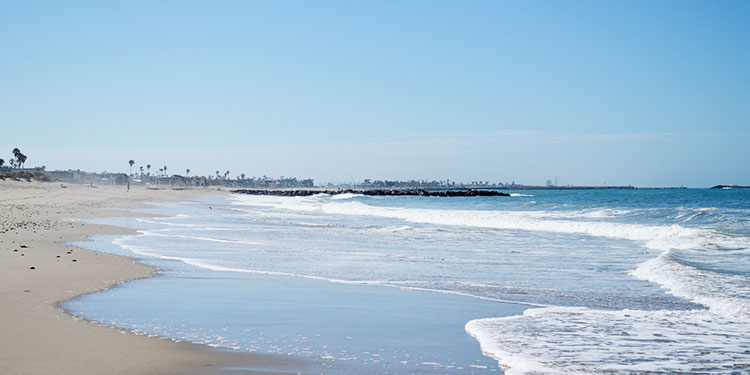 Embrace the idyllic setting of this sandy paradise, spanning two miles of beautiful beaches and a small lagoon.
As you explore the shoreline, you'll encounter swimmers, surfers, bikers, artists, and sports enthusiasts engaged in various activities.
The area is equipped with picnic tables, grills, and lifeguards, ensuring a safe beach experience.
Don't miss the opportunity to climb the sand dunes and, if you're lucky, sample delicious fare from a nearby food truck.
If you park your car at the park, you can continue your adventure along the trail that meanders along the beach, passing by the Ventura Pier.
The path offers convenient access to playgrounds, restrooms, and other amenities.
Be sure to stop at the small wooden bridge for a fantastic photo opportunity with the water in the backdrop.
Surfer's Point at Seaside Park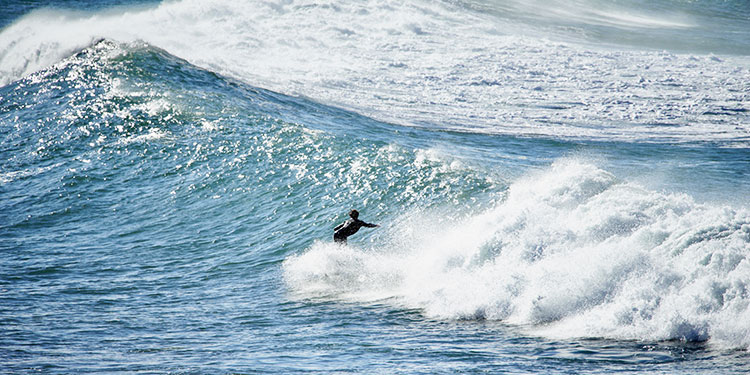 Whether you're an avid surfer or enjoy observing the awe-inspiring spectacle of surfers and windsurfers conquering the waves, Surfer's Point is a must-visit spot.
The location also connects to a scenic bike trail. Adjacent to Surfer's Point lies Promenade Park, which once served as an ancient Chumash Village.
Keep in mind that the beach has a slightly rocky terrain, so packing water shoes is advisable for leisurely walks along the shore.
Visitors can take advantage of convenient amenities such as restrooms, showers, tables, and grills.
Consider planning a delightful lunch for yourself and your family after enjoying the water. If you prefer to savor the mesmerizing sunset, parking is free after 5 PM.
Harmon Canyon Preserve
For nature enthusiasts, Ventura's first hillside nature preserve, Harmon Canyon Preserve, offers an ideal setting for hiking and biking.
Towering oaks, swaying grasses, and breathtaking vistas captivate visitors as they traverse the park's trails.
Keep an eye out for wildlife such as black bears, mule deer, mountain lions, and even rattlesnakes.
The preserve continuously blazes new trails, ensuring there's always something fresh to explore upon each visit.
Admission to the preserve is free, aligning with its mission to inspire people to appreciate nature in its untouched splendor.
Dress appropriately for comfort in the heat, and remember to bring a water bottle to quench your thirst during your adventure.
As you embark on your journey, you'll notice that the trailhead is approximately 15 degrees cooler than areas farther down the trail.
Thanks to the refreshing ocean breezes. Expect rising temperatures as you delve deeper into the preserve.
Ventura's Finest Attractions
While in town, make the most of your visit by indulging in the following experiences:
Ventura Harbor Village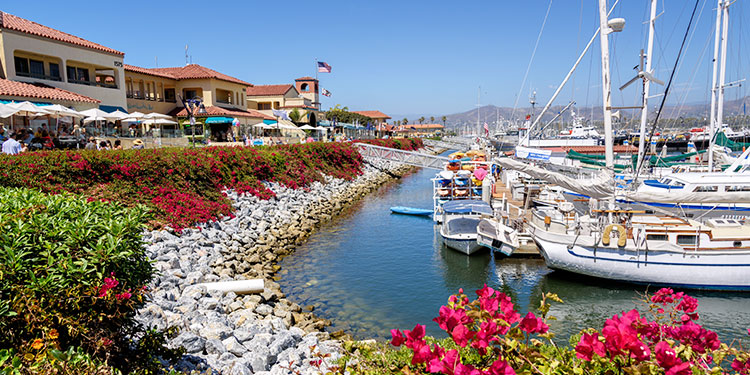 Make your way to Ventura Harbor Village, where you can explore an array of shops, peruse restaurant menus, and savor delectable meals.
Don't miss the opportunity to try Coastal Cone Ice Cream, a local favorite, as you stroll around.
Take a moment to appreciate the beautifully crafted wall mosaics and murals, which elegantly incorporate ocean life into the ambiance.
Keep in mind that Ventura Harbor Village is currently undergoing development, offering exciting changes and surprises with each visit.
Many shops feature local artwork and handmade goods, making it an excellent destination for finding unique souvenirs.
Ample parking is available, but you can also opt to bike to the village since accessibility is a key feature of the town.
If you need a bicycle, rental services are conveniently located at Wheel Fun Rentals, Ventura Bike Depot, and Ventura Beach E-Bike.
Ventura Boat Rentals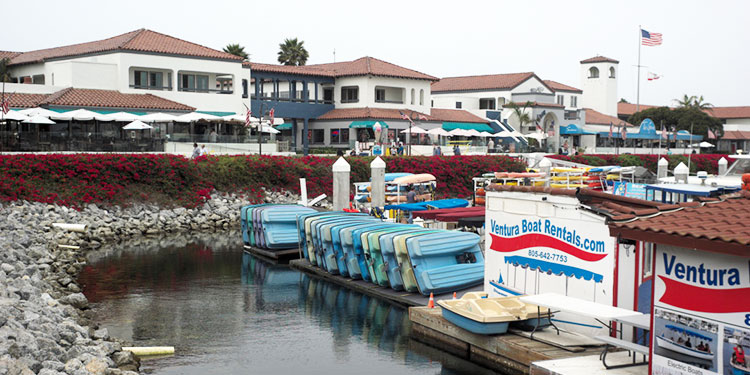 No visit to Ventura is complete without immersing yourself in its coastal splendor.
With miles of breathtaking coastline, take advantage of the opportunity to rent a paddleboat shaped like a dragon, rubber duck, or swan.
Alternatively, you can opt for electric boats, kayaks, or stand-up paddleboards at the Ventura Boat Rentals, located in Harbor Village.
Please note that Ventura Boat Rentals operates on a first-come, first-served basis, and there may be a wait, particularly on sunny days.
They also offer boat rentals at night, but appointments must be arranged in advance. Private harbor cruises, cocktail cruises, and other charters are also available upon request.
Rubicon Theater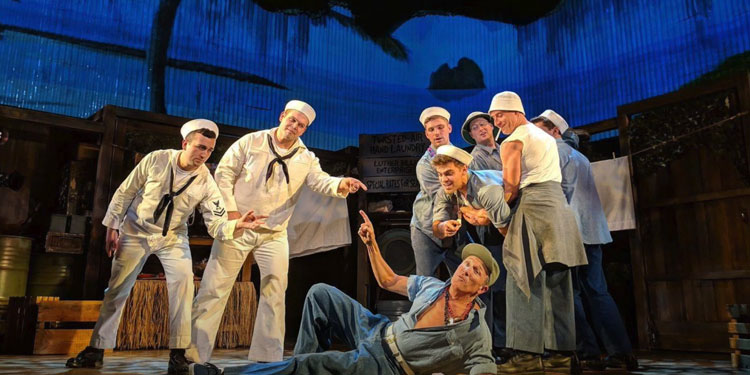 Indulge in an evening of entertainment at the Rubicon Theater near downtown Ventura.
The theater presents a diverse range of performances, including musicals, classic plays, modern works, and other captivating shows. Check their schedule to see what performances are available during your visit.
Consider exploring their special packages, such as those offering multi-course meals paired with local wines, followed by auctions and short concerts. Event availability varies, so plan accordingly based on your timing.
Matinee performances typically begin at 2 PM, while evening performances start at 7 PM.
Remember to arrive at least 30 minutes prior to showtime, as the doors close 30 minutes before the performance begins.
Although the building is wheelchair accessible, there are no accessible bathrooms within the theater.
However, they do provide assistive listening devices, and their Hearing Loop technology enables you to enhance audio quality if you have a hearing aid.
Start Planning Your Trip to Ventura
Ventura offers a blend of natural beauty and small-town welcome, combining to create a unique destination that shouldn't be missed.
The relaxed coastal atmosphere is perfect for unwinding, spending time with family, catching up with old friends, and immersing yourself in the town's abundant charm.
Start packing your bag and prepare to embrace the laid-back vibe of this captivating Californian coastal town.
Note: Keep in mind that information about travel can change quickly. To make sure your trip is fun and safe, we encourage you to double-check official websites and government/travel advisory sites for the latest information on travel restrictions, entry requirements, and safety measures.