Tucson is the second largest city in Arizona, with a wide variety of things to see and do for kids of all ages.
The informative museums, joy rides, educational centers, and adventurous sites, this desert city has it all!
Whether you explore the Reid Park Zoo, go biking to the A mountain, or hop on to the Sabino Canyon Tram, fun is inevitable.
Visit the Children's Museum Tucson and the Museum of Art to satisfy the quest for knowledge among the little ones.
And the miniature displays of their favorite animated characters at Mini Time Machine Museum will certainly fascinate kids of all ages.
Keep on reading the article on the best things to do in Tucson with Kids to find more exciting activities in the city.
Things To Do in Tucson with Kids
Biking to the A Mountain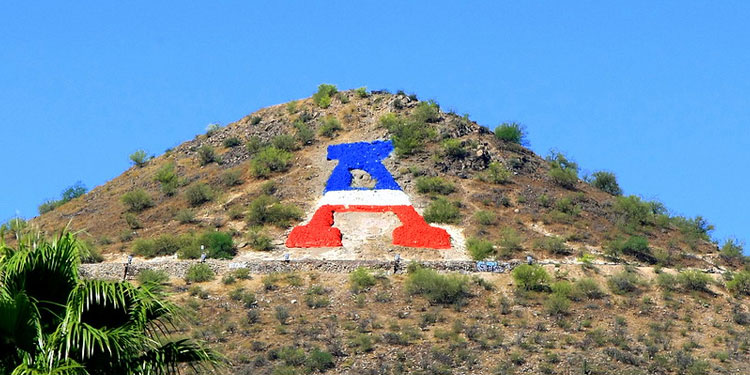 Location: Sentinel Park Road S, Tucson, AZ 85745
Opening hours: Open 24 hours
Cost: Free entry (Bike rentals can be charged)
Best time to visit: May through October
The flat and slightly rocky desert trail of the A mountain, also called Sentinel Peak, is best suited for biking with your adventurous little ones.
The 2897-foot tall mountain is built-up with layers of volcanic igneous rock and has an archaeological history dating back to 4000 years.
After a tiring ascend, you can enjoy a gorgeous view of Tucson city and the Santa Cruz River.
This city's first inhabitants used the river's water flowing through the base of Sentinel Peak to irrigate their farms.
Tip: Stay till dawn to enjoy a mesmerizing sunset view from the top.
Note: The A on this mountain was constructed on white-washed stone by the students of the University of Arizona in 1915.
Visit the Tucson Children's Museum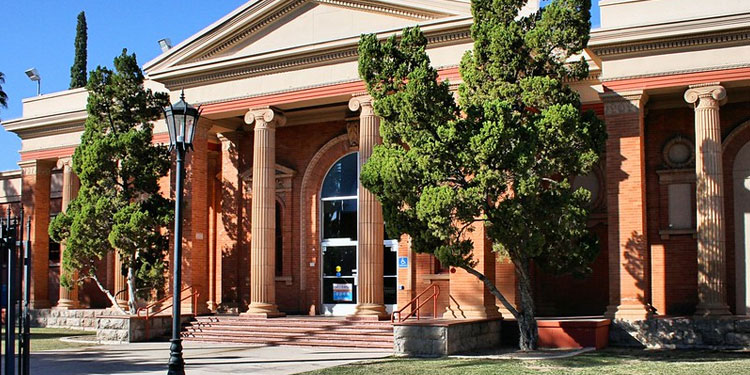 Location: 200 South 6th Avenue, Tucson, AZ 85701
Opening hours: Tuesday- Sunday, 9:00 am - 5:00 pm & Thursdays, 9:00 am - 7:00 pm
Cost: Admission tickets for $12 per person
Best time to visit: First hour of opening
The Tucson Children's Museum offers children of all ages a playful, vibrant, and fun learning experience.
Spreading out in an area of 1700 square feet, the museum has exhibitions on themes like bodyology, electricity, and pet vet.
And the creative space called "Imagine It," where kids make stuff with recycled materials, encourages the creative side in the kids.
You can register your kids for Summer Camps, Field Trips, and other educational programs that the museum often organizes. Check the website to know more.
Note: The museum is available to book for kids' birthday parties. 
Learn Arts at the Tucson Museum of Art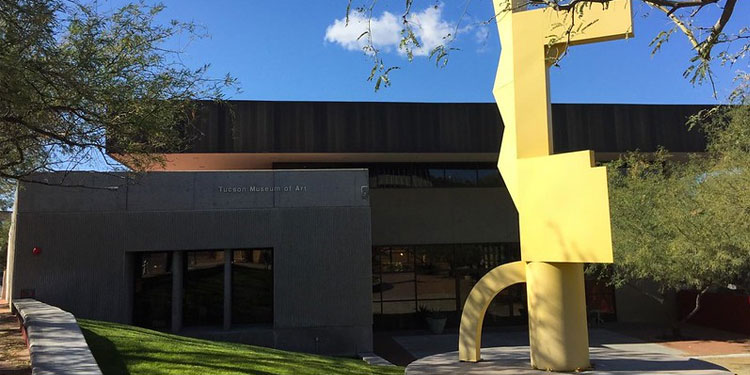 Location: 140 N Main Avenue, Tucson, AZ 85701
Opening hours: Wednesday - Sunday, 10:00 am - 5:00 pm
Cost: Tour charge of $10 - $15
Best time to visit: Early morning
Let your kids unleash their artistic side while strolling through the 6000 square feet wide Tucson Museum of Art and Historic Block.
This historic art museum displays the Native American arts of the Colonial period of the seventeenth and eighteenth centuries.
From realistic cow sculptures to a colorful art gallery, several art exhibits keep the younger and older kids busy for a while.
The one-color paintings, "Look What You Created" and "Olivier Mosset" exhibit are other quite popular things for kids in this art gallery.
Tip: Sign your kids up for weekly sessions of Art Camps for in-depth lessons in art making.
Note: The information about current exhibits and occasional special events is updated on the website.
Butterfly Magic Show in Tucson Botanical Garden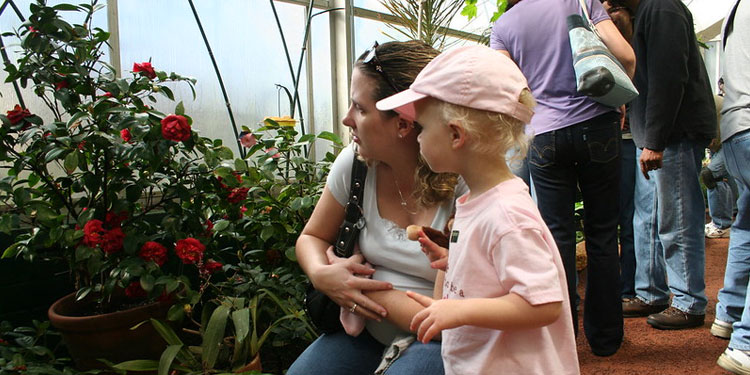 Location: 2150 N Alvernon Way, Tucson, AZ 85712
Opening hours: Open daily, 7:30 am - 3:30 pm
Cost: Admission tickets of $8 - $15
Best time to visit: October to April
Not just the little ones, adults would also get wanderlust in a beautiful oasis of curated specialty gardens of the Tucson Botanical Gardens.
Also known as the moonlight garden, the 5.5 acres of this botanic hub are home to native desert plants like Saguaro cactuses, succulents, and wildflowers.
The magical butterfly show of the Cox Butterfly and Orchid Pavillion are favorites among the kids. The volunteers even place food to attract the butterflies.
Exploring invisible things placed around the garden using augmented reality is another major highlight of the garden.
You can use your own phone or borrow a free iPad in the museum to see this.
Tip: Visit in spring and summer for the butterfly show.
Wander Off at Reid Park Zoo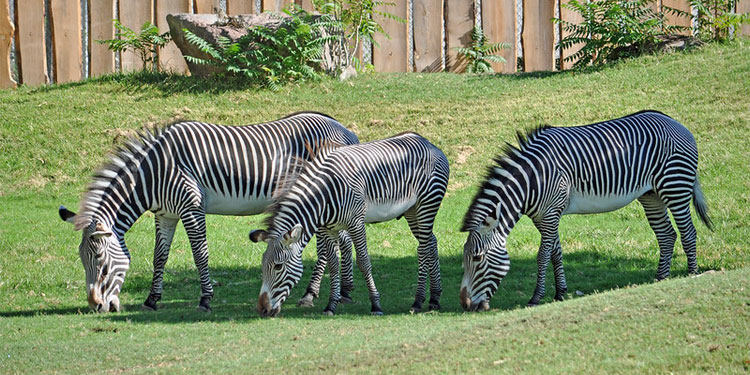 Location: 3400 Zoo Court, Tucson, AZ 85716
Opening hours: Open daily, 8:00 am - 2:00 pm
Cost: Admission rates of $6.50 - $10.50
Best time to visit: Early morning
The 24-acre-wide Reid Park Zoo is a conservation hub for over 500 desert animals established by park and recreational director Gene Reid in 1967.
Kids especially love wandering off in the section of the African exhibit featuring roaring lions, giraffes, baby elephants, and African wild dogs.
And the informative animal plaques stating the endangerment status of animal on display is one of the unique things about this zoo.
The zoo also hosts kid-centric activities like Summer Camps, Safari Nights, and animal outreach programs. Check the website to find more.
The zoo can also be reserved for events like holiday parties, birthdays, and even weddings.
Tip: Remember to put on sunscreen and bring enough water to drink.
Explore the Mini Time Machine Museums of Miniatures
Location: 4455 Camp Lowell Drive, Tucson, AZ 85712
Opening hours: Tuesday- Sunday, 9:00 am - 5:00 pm
Cost: Admission tickets for $8 - $14
Best time to visit: Weekdays
It is impossible to find a kid who doesn't love the unconventional collection of miniature items displayed in the 15,569 sq. ft broad Mini Time Machine Museum.
As you step, a mini door welcomes you to explore miniature thematic exhibitions like a Winter wonderland, Enchanted Rim, and Christmas celebration.
Little ones are fascinated to see a violin maker shop inside a violin and miniature versions of characters like Magic Dragon, Vera Mouse, and Harry Porter.
Besides, the museum also organizes a scavenger hunt to entertain the kids, and the miniature gifts as a reward excite them a lot.
Tip: Buy miniature versions of Scrabbles and other items in the on-site gift shop.
Hop on the Sabino Canyon Tram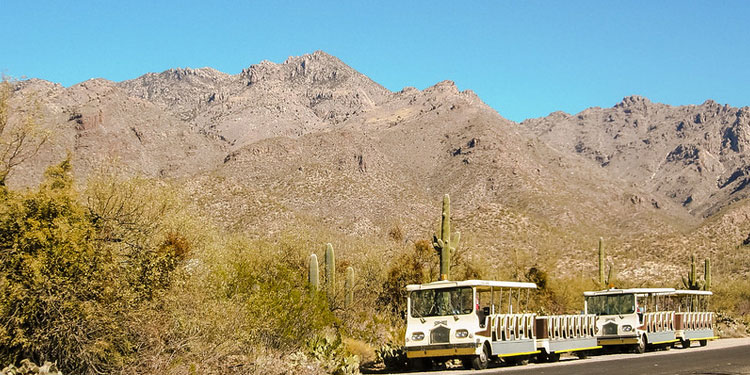 Location: 5700 N Sabino Canyon Road, Tucson, AZ 85750
Opening hours: Open 24 hours (Visitor center opens 8:00 am - 4:30 pm, daily)
Cost: Tour price ranges from $8 -$15
Best time to visit: Spring evenings
Settled right beneath the Catalina Mountains, the Sabino Canyon is a hub for recreational activities for your adventurous little devils.
Whether you swim in the Canyon, hike up on the rock, or explore desert animals like Gila Monsters and Bob Cats, fun is guaranteed.
But, the steep rocks of the hiking trail can be difficult to ascend with kids. Thus, take the Sabino Canyon tram to enjoy it all without exerting yourself.
With an electric tram ride of 60 minutes, you can explore the slender forest, recreation area, and majestic mountain views.
Tip: Take a combined Bear Canyon and Sabino Canyon trip to accentuate the fun.
Note: The shuttle tour prices don't include the amenity fee of $8 for the recreation area.
Bird Watching at the Catalina State Park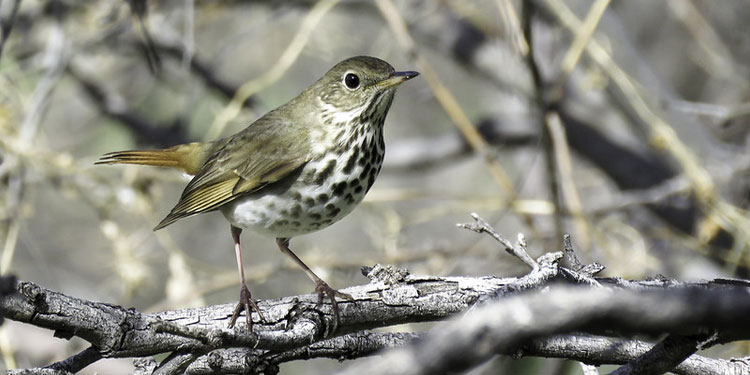 Location: 11570 N Oracle Road, Tucson, AZ 85737
Opening hours: Open daily, 5:00 am - 10:00 pm)
Cost: Entrance fee of $3 - $7 (Camping reservation at $3.20)
Best time to visit: Summer and Spring
Although it is primarily famous for desert hikes and camping, bird-watching is also a fun thing to do with kids at Cataline State Park.
The lush Sonoran desert plants on 5500 acres of this park are also a perfect nesting zone for many seasonal and migrating species of birds.
You are most likely to catch a glimpse of Glided Flicker, Rufous-winged Sparrow, and Varied Bunting.
And if you visit in spring or summer, the blue Grosbeaks, Brown-crested Flycatchers, and tiny Lucy's Warblers can also be traced.
Tip: Check the website for more exciting activities in the area.
Note: The park hosts regular bird walks led by local experts from October to April.
Go on a Drive to Saguaro National Park East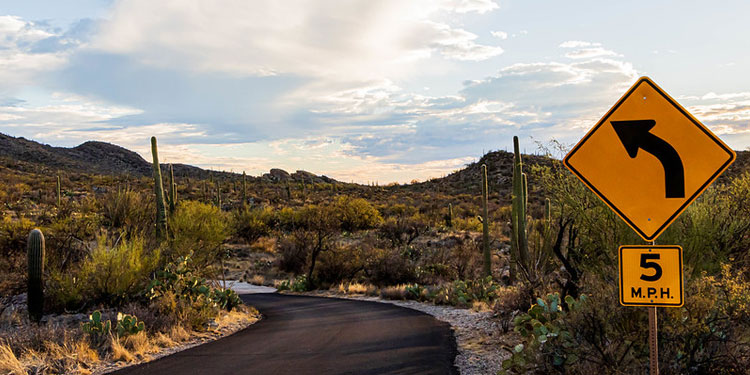 Location: 3693 S Old Spanish Trail, Tucson, AZ 85730
Opening hours: Open from Sunrise to Sunset for vehicles
Cost: Vehicle permit of $20 required
Best time to visit: Festive days for free pass
Any visit to Tucson would be incomplete without exploring the wilderness of Saguaro National Park, the home of Saguaro Cactuses.
Though the park's western side is equally fascinating, the eastern side is more famous for its Cactus Forest Scenic Loop drive.
With two picnic areas and several amenities, the 8.3 miles of paved road on the park's east side is even more suited for a long drive with kids.
If you are lucky enough, you will probably see Mexican spotted owls, black bears, and whitetail deer inhabiting the Rincoin mountains.
Note: The easter half of the Saguaro National Park is bigger and includes extensive mountainous areas.
Take a Tour of the Pima Air and Space Museum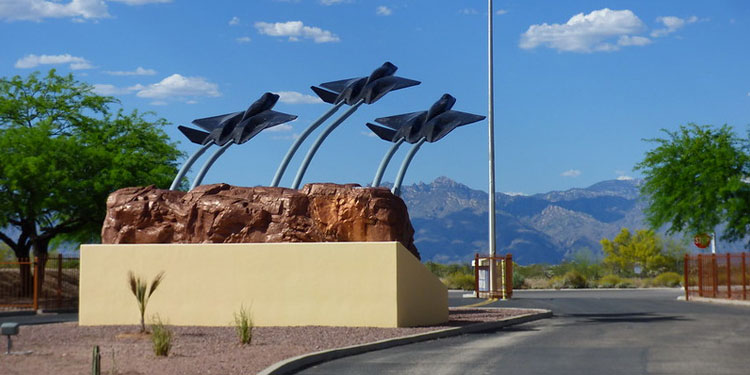 Location: 6000 E Valencia Road, Tucson, AZ 85756
Opening hours: Open daily, 9:00 am - 3:00 pm
Cost: One-day admission at $13 - $19
Best time to visit: Weekdays
Bring your curious kids to learn the history of aerocrafts and aviation at the Pima Air and Space Museum.
You will find an extensive exhibit of almost 400 aircraft displaced in the outdoor exhibit and six different indoor hangers at the museum.
The wanna-be astronauts will indeed be fascinated by the exhibits of moon rock and Aploolo 13 capsule displayed in the Aerospace gallery.
And visit the 390th memorial museum to examine U.S. military vehicles and air crafts closely.
Tip: Reserve a private walking tour for intricate details on the history of each aircraft.
Have Fun at Pollyanna Park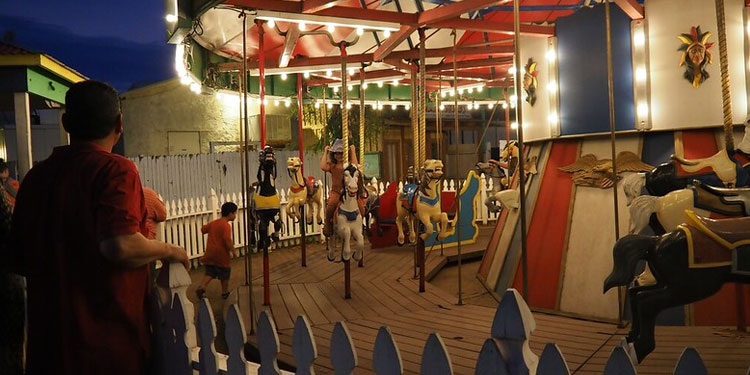 Location: 6541 E Tanque Verde Road, Tucson, AZ 85715
Opening hours: Open daily, 6:30 am - 9:00 pm
Cost: Free admission (the price of rides starts at $3 per person)
Best time to visit: Spring evenings
Located inside the historic shopping hub of Tucson, PollyAnna Park is just the place to take kids of all ages.
From miniature train rides to the thrilling Ferris wheel, there is every kind of ride inside the park.
The vintage Allan Hershell carousel, shooting gallery, and photo hot spot are other major attractions of the park.
And you can even book the place for birthday parties, corporate retreats, and private celebrations.
Tip: Take the $100 picnic package to enjoy most of the rides and fun things available in the park.
Note: Bookings are subject to blackout dates and times.
Gather the Best Summer Memories
It is pretty evident now that Tucson certainly is a family-friendly destination to visit for a memorable summer vacation.
There are many kid-friendly hotels and restaurants around the downtown area to accommodate the entire family.
So, pack your bags and tie your shoes as an exciting family vacation awaits.
Carry on the exploration!
Note: Keep in mind that information about travel can change quickly. To make sure your trip is fun and safe, we encourage you to double-check official websites and government/travel advisory sites for the latest information on travel restrictions, entry requirements, and safety measures.