Entitled as Valley of the Sun for the year-round sun and warm temperature, Phoenix is an ideal destination for a family vacation.
This capital city of Arizona has infinite kid-friendly attractions on its desertified landscapes holding cultural and historical essence.
Whether it's an outdoor adventure like hiking up the Canyon Trail, biking in Papago Park, or strolling in the Phoenix Zoo, fun is guaranteed.
And a baseball match at Chase Field and exploring the Arizona State Fair are bonuses of this fun trip.
But it's not always about fun!
The Arizona Science Center and Phoenix Art Museum have exhibitions, hands-on activities, field trips, and much more to shape creative young minds.
Keep on reading this article about the best things to do in Phoenix with Kids to find more exciting kid-centric destinations in the city.
Things To Do in Phoenix with Kids
Teach History at Heritage Square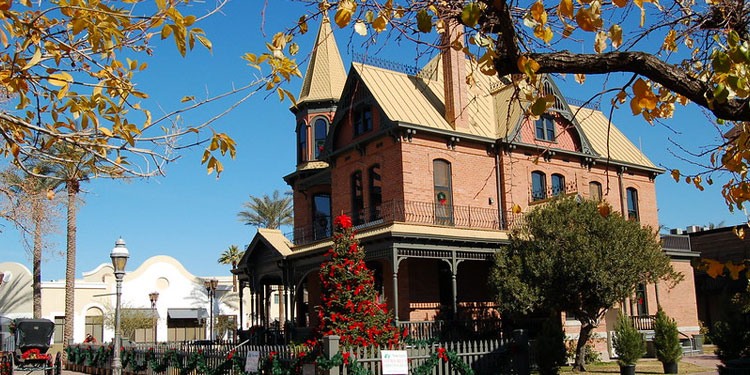 Location: 115 N Sixth Street, Phoenix, AZ 85004
Opening hours: Wednesday - Sunday, 10:00 am -4:00 pm (Opens at 12:00 pm on Wednesdays)
Cost: Entry tickets at $8 -$15 (Discounts available)
Best time to visit: Weekdays
Heritage Square is an infamous landmark of Phoenix that speaks of the architectural history of the classical Victorian era dating back to the 1800s.
The building itself is a completely restored Queen Anne Victorian House of 1895.
You can take a guided private tour with your little ones to explore the Rossan House Museum, the visitor center, and the heritage gallery.
Sign your kids up for a field trip to learn through a close engagement with artifacts and other hands-on activities for more detailed historical insights.
Tip: Book the tour in advance through the website to ensure entrance to Rosson House Museum.
Note: You can reserve the museum and its historical gardens for personal events or corporate gatherings.
Explore the Children's Museum of Phoenix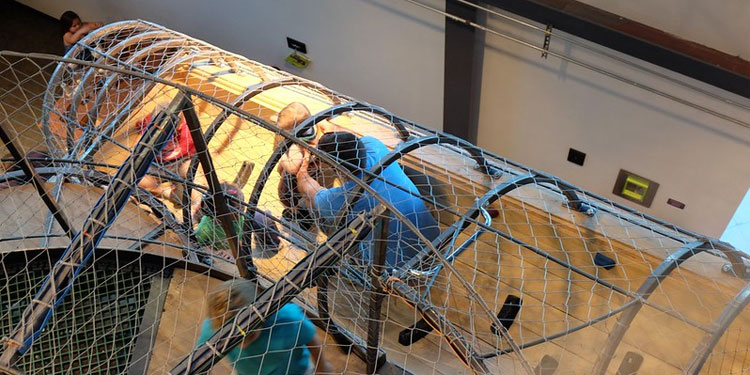 Location: 215 N Seventh Street, Phoenix, AZ 85034
Opening hours: Open daily, 9:00 am - 4:00 pm (Subject to change)
Cost: $17 tickets for anyone older than a year
Best time to visit: Weekdays to avoid rush
Let your kids have all the fun in 48,000 square wide space free of adults at the Children's Museum of Phoenix.
From toddlers to older kids, the museum has educational programs, camps, and play areas to meet the needs of every age group.
Inside the museum, you can find a curated art exhibit, an art studio, a block play area, and a book loft rich in kid-centric reading resources.
And the little ones can also have fun at the unique noodle forest, the grand ballroom or wander off in the role-play paradise of the market.
Tip: Check the website before visiting to find a program fit for your kid.
Note: The museum often organizes adventurous Summer Camps for children 5 to 8 years old.
Unleash the Artist in Your Kids at Phoenix Art Museum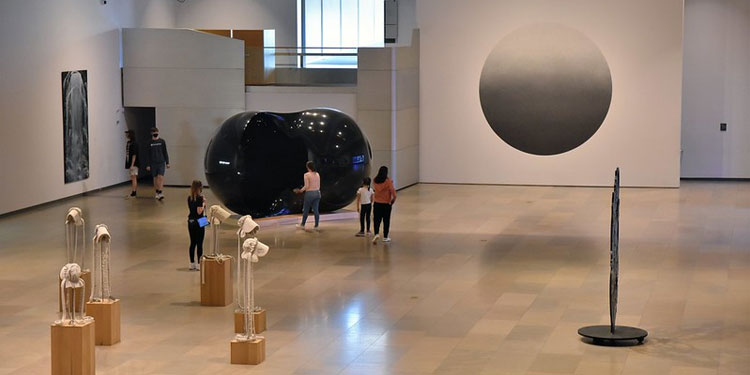 Location: 1625 N Central Avenue, Phoenix, AZ 85004
Opening hours: Wednesday- Sunday, 10:00 am - 5:00 pm (Opens till 9:00 pm on Wednesdays)
Cost: Ranges from $5 to $23 (Subject to change)
Best time to visit: Weekday afternoons
Let your kids unleash their creative side through interactive and meaningful art sessions at the Phoenix Art Museum.
The museum proudly boasts its 60 years old collection of more than 20,000 art pieces by artists worldwide.
Along with rotating regular art displays, the museum has kid-centric activities like scavenger hunts, stories in the galleries & garden, and creative Sundays.
It also hosts the PhxArt Field Trip and the PhxArt Family Fundays four times a year for kids of all ages.
Tip: Read the complimentary activity guide before visiting with the kids.
Note: The museum is available to reserve for private events.
Get Inspired at the Hall of Flame Museum of Firefighting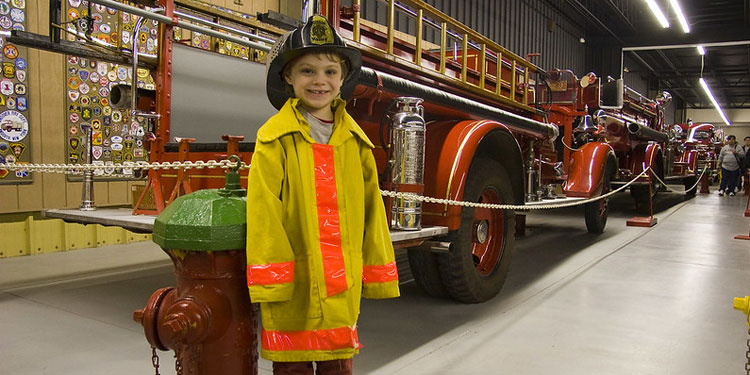 Location: 6101 E Van Buren Street, Phoenix, AZ 85008
Opening hours: Tuesday- Saturday, 10:00 am - 6:00 pm (Differs on holiday)
Cost: Admission costs $10 - $17
Best time to visit: Weekdays
If your kid fantasizes about being a Firefighter, visiting the Hall of Flame Museum of Firefighting is a must.
With a preserved display of firefighting equipment in six exhibit galleries, you can get a glimpse of the history of firefighters around the world since 1961.
More specifically, the Hall of Heroes has a dedicated section for honoring the American firefighters who died on duty or have been decorated for acts of bravery.
The museum also has a collection of motorized fire apparatus used in action from 1890 to the present day.
Tip: Reserve the tickets at least 24 hours in advance before visiting.
Watch the Geological Formations of Hole in the Rock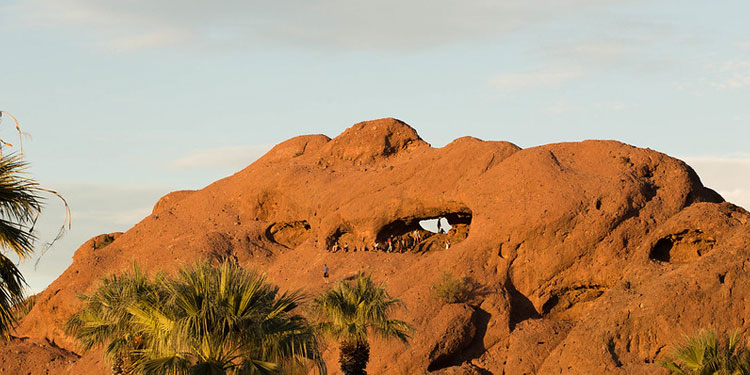 Location: 625 N Galvin Parkway, Phoenix, AZ 85008
Opening hours: Open daily, 5:00 am - 7:00 pm
Cost: Free access
Best time to visit: Spring and Summer evenings
Bring your kids on a short hike of 0.3 mile-out-and-back trail inside the Papago Park premises to watch the geological wonder at Hole in the Rock.
This unique red rock butte made of sandstone has a pores-like formation, making it look like a dry sponge.
You can also learn about the history of the Hohokam tribe, who used to inhabit the Southwestern region of Arizona.
These people used the holes as their calendar to mark different seasons based on where the sun used to hit at different times of the year.
Tip: Explore the nearby Desert Botanical Garden that falls en route to this rock.
Explore the Wildlife of Echo Canyon Trail and Recreation Area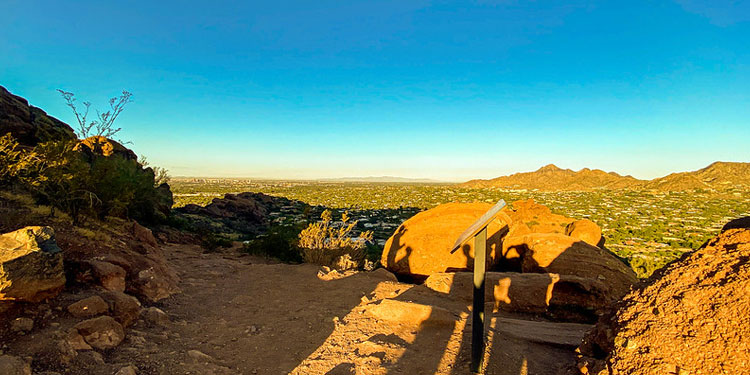 Location: 4925 E McDonald Drive, Phoenix, AZ 85018
Opening hours: Sunrise to Sunset
Cost: Free access
Best time to visit: Springs
Hike up the challenging route of Echo Canyon Trail and Recreation trail with your kids to explore the native wilds of Phoenix.
You can catch sight of smaller animals like cottontail rabbits, lizards, Harris antelope squirrels, and various birds on this trail.
However, watch out for venomous rattlesnakes, as the desert lands of the region are most likely to have them.
And if you keep on ascending the trail, then it will lead you to the top of Camel Mountain, from where you can enjoy a panoramic view of the entire city.
Tip: Bring enough water and put on sunscreen to avoid tan.
Stroll at the Phoenix Zoo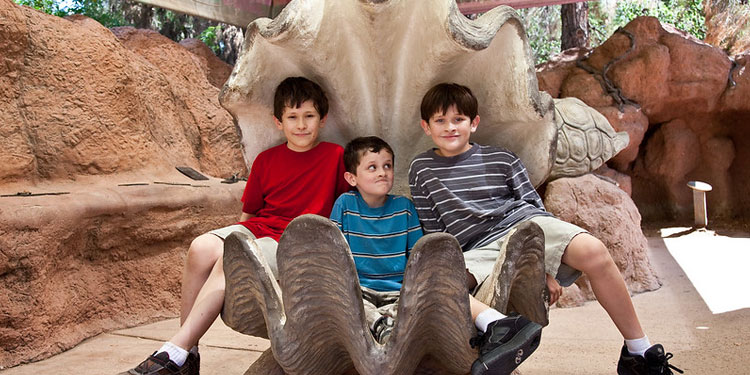 Location: 455 North Galvin Parkway, Phoenix, AZ 85008
Opening hours: Open daily, 7:00 am - 1:00 pm (Subject to Change)
Cost: General admission $29.95 - $39. 95 (Discounts online)
Best time to visit: Spring and Fall
Allow your kids to explore African lions, Jaguars, and Orangutans well-protected in their natural habitat at the Phoenix Zoo.
Expanding over an area of 125 acres, the zoo inhabits almost 3000 animals belonging to approximately 400 species.
You can stroll along the children's trail to let your little ones interact with small animals like emus, red-necked wallabies, tamarins, and a two-toed sloth.
The trail also leads to Harmony Farm, which features a petting zoo, farm animals, and precise demonstrations on agriculture and farming.
Tip: Remember to let your kids explore the Discovery Farm playground inside the Harmony Farm.
Hand's-on Activities at Arizona Science Center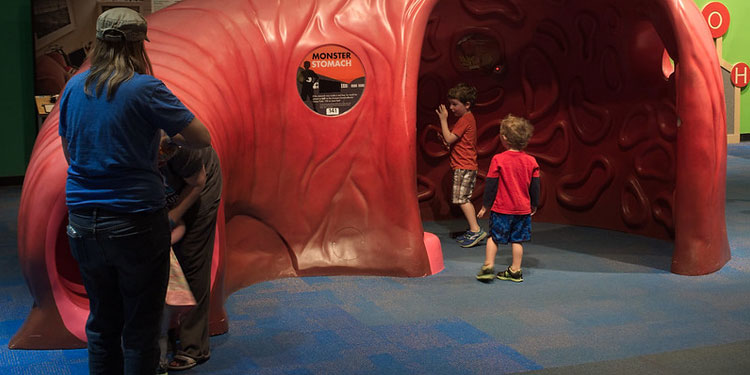 Location: 600 E Washington Street, Phoenix, AZ 85004
Opening hours: Open daily, 10:30 am - 4:00 pm (Subject to change)
Cost: General admission ranges from $15.95 - $21.95
Best time to visit: Weekday spring mornings
With multiple levels of hands-on science exhibits to a state-of-the-art planetarium, the Arizona Science Center is a place to educate young minds.
You can find a demonstration of human physiology and anatomy, learn about the science of Guinness World Records, and learn much more about nature at this one stop.
Most kids find it intriguing to sleep on the bed of nails and the lava bed and explore the shark exhibit.
The center organizes summer camps, innovation camps, and field trips to keep kids engaged. Check the websites to find out the current event before you visit.
Tip: Explore Mission Future-Arizona 2045 to learn about the earth, universe, and effects of climate change.
Mountain Biking in Papago Park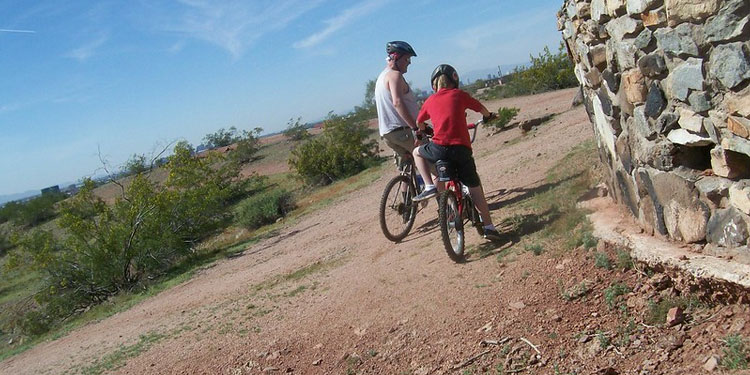 Location: 625 N Galvin Parkway, Phoenix, AZ 85008
Opening hours: Open daily, 5:00 am - 11:00 pm
Cost: Free general admission
Best time to visit: Springs
Nothing can be more adventurous than a challenging bike ride with your little ones on a dirt trail of Papago Park.
The low elevation gain with smooth footing makes this trail a perfect fit for the kids.
You can also see massive buttes of red rocks and sandstones that rise and fall throughout the park.
Other highlights of the park include the archery range, the Papago golf course, the orienteering course, and the Papgo ponds fishing lagoon.
Note: Papago Park is also home to Desert Botanical Garden and Phoenix Zoo.
Watch a Game at Chase Field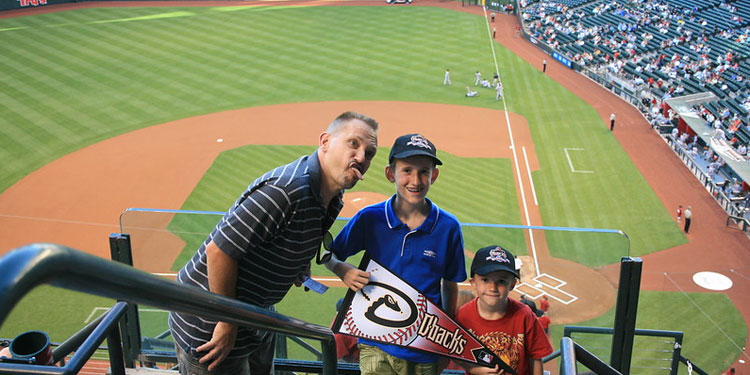 Location: 401 East Jefferson Street, Phoenix, AZ 85004
Opening hours: 9:00 am - 6:00 pm (Subject to change with games)
Cost: Average ticket rate is $22.12 (Differs with matches)
Best time to visit: March to September
Watch an energetic baseball match with your sporty kid in downtown Phoenix's most renowned stadium, Chase Field.
Apart from being home to the Arizona Diamondbacks, a major baseball team in the state, the stadium is also known for its retractable roof and air-conditioned seats.
This modern-day arena lets you enjoy a feisty match while eating delicacies in the restaurants and food vendors in the lounges.
You can also stop by to tour the field, even if baseball isn't your thing. The unique features and amenities of the field are really fascinating to kids.
Tip: Book private luxury suites and party suites for a VIP experience.
Have fun at Mystery Castle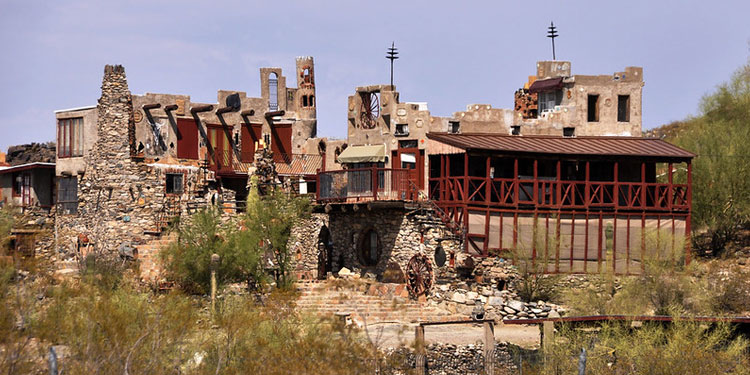 Location: 800 East Mineral Road, Phoenix, AZ 85042
Opening hours: Opens October to May, Thursday- Sunday, 11:00 am - 3:30 pm
Cost: Children- $5 & Adults- $10
Best time to visit: Evenings    
Located in the foothills of South Mountain Park and Reserve, the Mystery Castle is an interesting place to visit with kids.
This place holds the tragic story of a diseased father who built the castle in remembrance of his daughter using stone, automobile parts, and salvaged rail tracks.
You can take a guided tour to explore the 18 rooms and 13 fireplaces with unique features. The man's daughter Mary Lou Guley often conducts the tour.
The interesting stories from the guide are the cherry on top of this excursion.
Note: Personal photography and unsupervised tours of the property isn't allowed.
Attend Arizona State Fair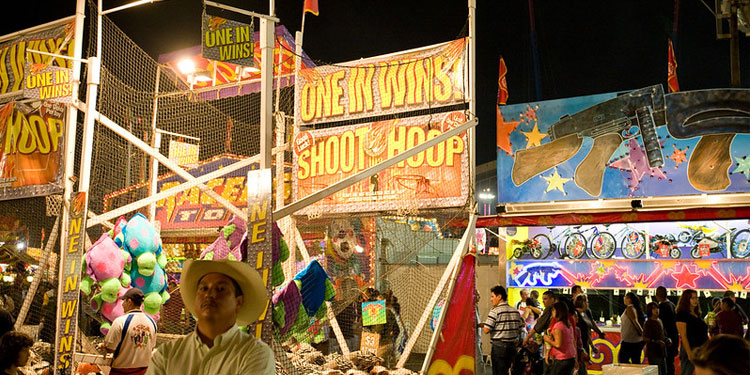 Location: 1826 West McDowell Road, Phoenix, AZ 85007
Opening hours: September 22 - October 29, Thursday - Sunday (Subject to change)
Cost: Ticket starts at $25
Best time to visit: Evenings
Get a chance to have fun with your young pupils at the largest annual festival of Arizona State, held at Fairground in Phoenix.
There's a lot happening at the state fair, from midway rides and games to unique food fairs, animal attractions, and musical concerts.
Kids would definitely love the midway rides, exploring the barns, and the petting zoo.
You also get a chance to shop special handcrafts and enjoy local entertainment at this one-stop.
Tip: Register early for converts, as tickets will likely be sold out.
Enjoy a Wholesome Summer Vacation
Now that you have learned about the kid-centric holiday highlights of Arizona's desert town plan your trip accordingly.
You can also experience exceptional Southwestern cuisine at the local eateries and fine-dining restaurants located around the major landmarks.
Some of the kid-friendly top picks include Rustler's Rooste, Barro's Pizza, and Phoenix City Grille.
Just pack your bags and make a move, as an exciting family vacation awaits.
Keep exploring!
Note: Keep in mind that information about travel can change quickly. To make sure your trip is fun and safe, we encourage you to double-check official websites and government/travel advisory sites for the latest information on travel restrictions, entry requirements, and safety measures.