Fresno has a few unique experiences that you can't get anywhere else. Many of them focus on the architecture of the beautiful city.
Wander through houses with preserved items and architecture, or check out the underground city with fruit trees that are still blooming even though they're older than many visitors.
Whether you're in Fresno for work or play, make time to see everything that makes this fantastic city special. 
We've compiled a list of the best things you can do here.
Things To Do in Fresno, CA
Fresno Art Museum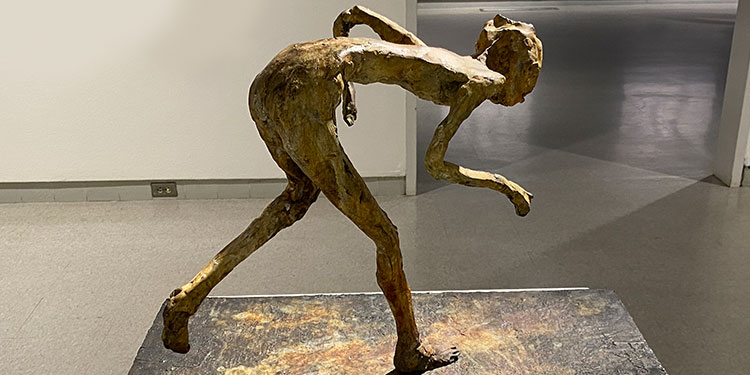 The first thing you'll notice as you enter the Fresno Art Museum is how beautiful the building itself is.
High ceilings, intricate modern architecture, and even eye-catching floors will be your companion as you wander through the exhibits.
They change at times as visiting collections come, so check out what they're showing before planning to go.
Stop by the sculpture garden to sit and contemplate what you've seen.
Look for the hours listed on their website before you go because they change occasionally.
Photography is allowed, but they ask you not to use the flash or a tripod.
While you can't eat in the museum, you can bring food in a closed container and eat in the sculpture garden. 
Meux Home Museum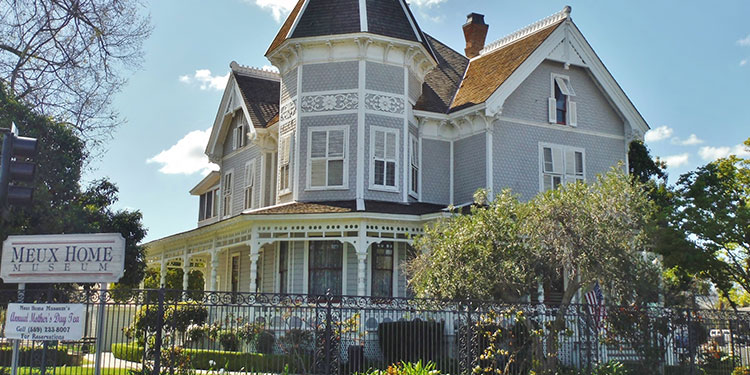 Meux Home Museum is a beautiful historic building built in 1888 that tempts visitors to experience the gorgeous Gothic Victorian architecture.
One neat thing to look forward to is seeing the older furniture and products you won't see in modern times.
It's so well preserved you'll swear the walls share secrets as you move through the property.
The guides are incredibly knowledgeable, and visitors rave about their tours. 
Tours run by docents start from 12 PM to 3 PM on Friday through Sunday.
Children five and younger are free, while those under 18 get a reduced entry rate.
While there isn't a lot of parking nearby, you should be able to find some within a block – but you will have to walk to the building after. 
Kearny Mansion Museum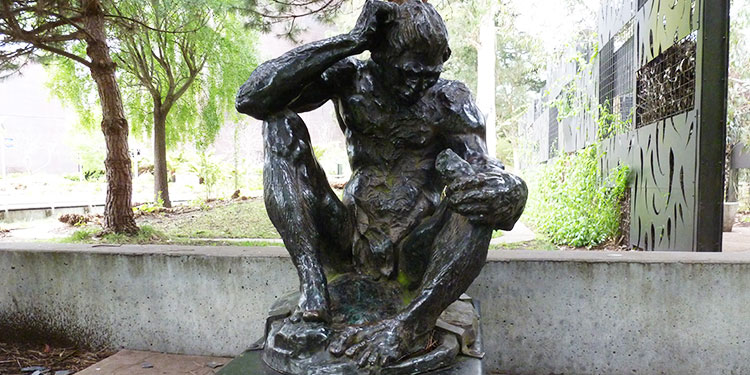 If you enjoyed the Meux Home Museum, check out the Kearney Mansion Museum.
It was the home of M. Theo Kearney, the Raisin King of California. The Kearny Mansion was once the ranch headquarters of his Fruit Vale Estate.
You can walk around the park here to enjoy the 1890s landscape. Feel free to linger, read, or even bring a picnic to relax on the grounds.
There are also guided tours of the property that last about an hour each.
Sometimes they host events, like a Pirate Invasion event where even real cannons were involved.
You can contact them to schedule a tour for ten or more people if desired.
Otherwise, tours are held on the property from Friday to Sunday at 1 PM, 2 PM, and 3 PM.
You'll be more comfortable wearing good walking shoes because there's a lot to see at the Kearny Mansion. 
Forestiere Underground Gardens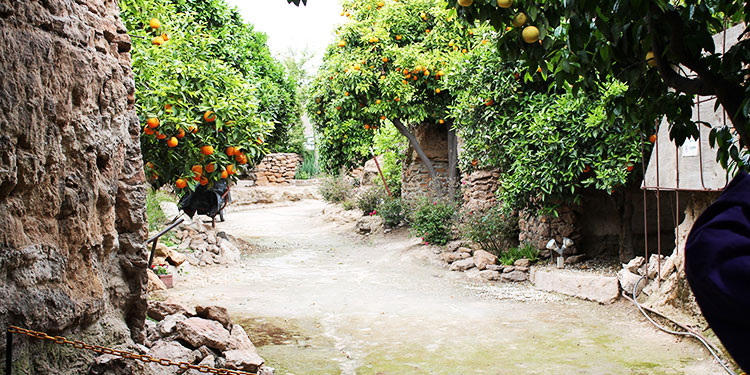 Learn about the history of Baldassare Forestiere, a Sicilian artist and builder at the Forestiere Underground Gardens.
This walking tour will take you through belowground passages, rooms, and gardens.
It brings to mind ancient catacombs. Some of the architecture has ancient Roman roots.
Fruit trees on the property are likely older than anyone in the group – and you cannot pick the fruit from the branches.
Stop by the gift shop after you're done talking to the clever, helpful guides.
If you want the fruit and it's in season, you may be able to buy some before you leave. 
The microclimates in the underground garden can vary by 10 or 20 degrees in different places.
There are no options to wander freely. Instead, you can only access the property with a guided tour.
However, they sometimes host events that let you linger and stay on the grounds longer.
Anyone under 16 must have an adult present to enter. Accessible options are available, but you should call to check in advance because certain types of weather may prevent them from using these routes.
Shinjen Garden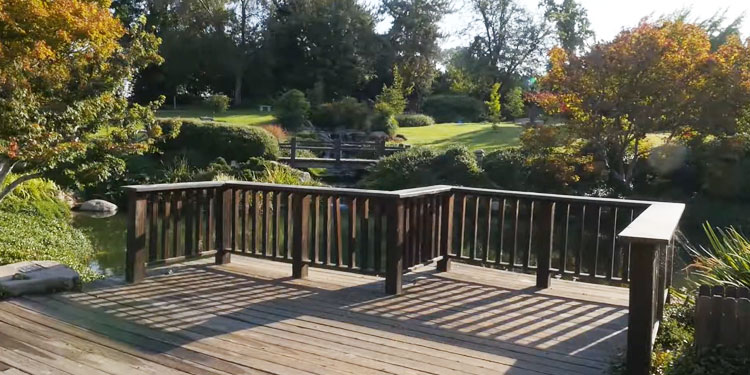 Step into this tranquil, alluring garden and prepare to lose yourself in wonder.
Tour guides will take you across the property and teach you about everything from the plants to the koi garden or the Tea Ceremonies held in the tea house.
You'll see ducks, turtles, and peacocks as you roam, only adding to the living beauty all around.
Visitors may partake in activities like meditation, yoga, or photography. Feel free to join in or continue and enjoy the park at your own pace.
They ask you to stay on the paths and avoid climbing on rocks, trees, or shrubs.
Don't feed the animals or pick fruit in the garden. To keep it peaceful, loud music, yelling, and running are banned as well.
Only service animals are allowed in the park; you should not get in the water.
However, you can enjoy the park as an open experience if you choose and linger there are long as you wish during the open hours. Tours are not required.
Woodward Park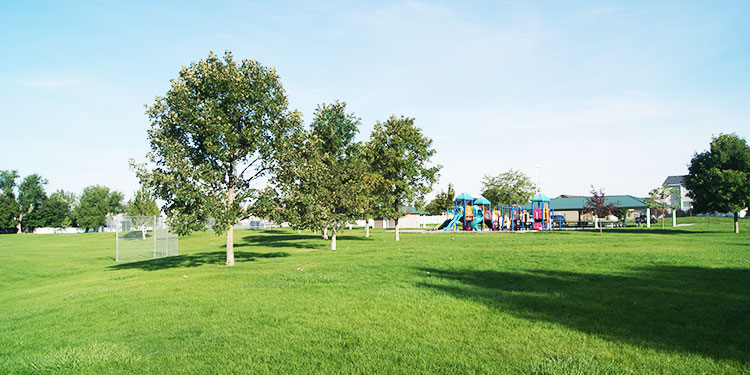 Woodward Park is a great place for a family to spend a day together.
It's a 300-acre park with three playgrounds and a dog park. Perfect for families, trail runners, or those who love giving their pup a special day out.
Highlights of the park include the Legacy Disc Golf Course, the Rotary Amphitheater, and the Valley View Picnic Shelter.
There's even a BMX Practice area and a healing garden. Shinjen Garden is located on this property as well. 
While there is an entrance fee, it isn't very high, and you can pay on the app for Woodward Park.
You can fish in certain ponds and use the barbecues to make a hot meal.
If you're following the GPS and it doesn't end at the parking lot, continue down the road you're on to find it.
Sometimes they don't take you all the way in, which can be confusing if you've never been. 
Fresno Chaffee Zoo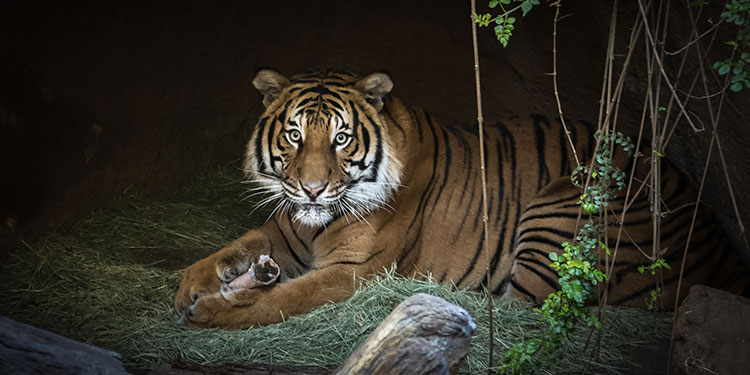 Check out excellent exhibits like Sea Lion Cove, Stingray Bay, Dino Dig, and Winged Wonders at the Fresno Chaffee Zoo.
Cool off at the little water play area when the sun is high, and then dry off by walking around to see even more of the zoo.
Visitors rave about the exhibits and the variety of animals you can see at the zoo.
Try to get there early in the day, or you'll have to park pretty far away from the front and walk farther.
You'll need to pay an additional fee if you want to visit certain exhibits, including the butterfly or stingray ones.
Try to grab some food at the food court when you're hungry. It has an incredible view of the Africa Exhibit that 
Island Waterpark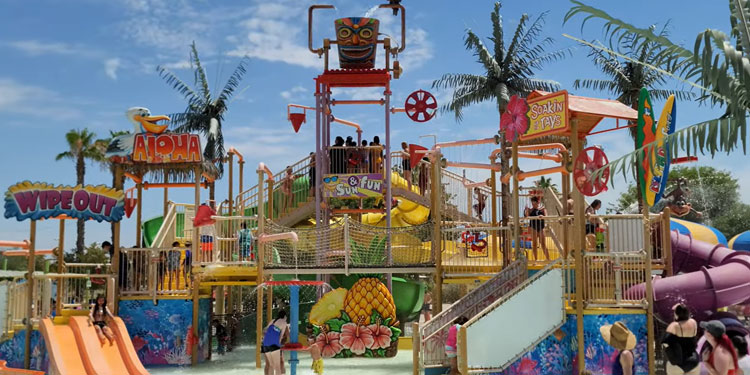 Come splash in the water and escape the heat at Island Waterpark, where there's so much to do.
Slide down waterslides like the high-speed Thrills of Fiji or the calmer 'Ohana Bay.
You can float and chat in the Waimea River attraction or fight the waves in the Tidal Wave.
To find a great place to relax, Island Waterpark offers different cabanas to choose from, which suit groups from 8 to 60, depending on which you choose.
Before choosing one, check out which you prefer to see its location in the park and prices.
You can bring your own food as long as it isn't in glass containers.
They host events like the After Dark Night admission and show fireworks on certain days. There's always something fun happening here. 
Fresno Discovery Center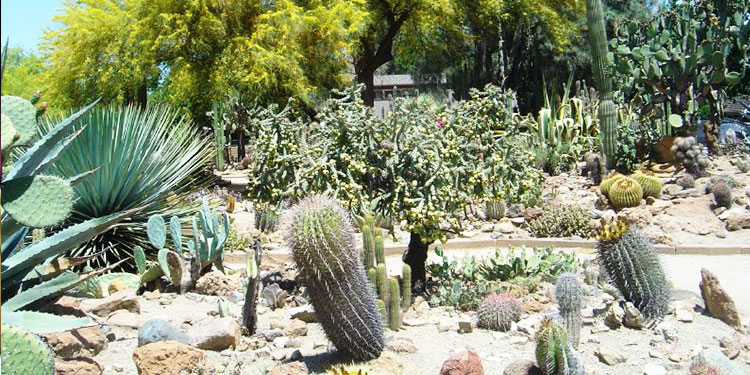 Perfect for children and families, the Fresno Discovery Center has a gorgeous park-like property and interactive exhibits sure to delight your entire group.
You can meet live animals or participate in a dino dig to discover buried bones.
They regularly host neat events, as well, or have times when you can get discounts.
For example, their First Fridays program lowers the admission rate to $1 per person.
Many visitors rave about the variety of activities and the positive attitude of the people who work there.
Be sure to bring your camera because there are plenty of places outside where you pose with artwork specifically to take photographs.
There are slides, play equipment, and puzzles to delight children.
Though it's not part of the Discovery Center, check out the Garden of the Sun and Cactus Garden once you're done since they're accessible here. 
Start Planning Your Trip To Fresno
Whether you're watching your children dig up dinosaur bones or racing down a waterslide with joy zipping through your heart, you'll love your visit to Fresno.
It's a welcoming California town with so much to do where you can soak up the sun while you explore everything it offers.
Curious people will absolutely love Fresno, so choose your favorite things and start planning your itinerary today. 
Note: Keep in mind that information about travel can change quickly. To make sure your trip is fun and safe, we encourage you to double-check official websites and government/travel advisory sites for the latest information on travel restrictions, entry requirements, and safety measures.