Whether you are celebrating your anniversary, honeymoon vacation, or simply going on a date, Houston offers an abundance of Texas attractions for the love birds.
From watching the sunset at James Turrell's "Twilight Epiphany" Skyspace to going on a long drive at Galveston Beach, couples can plan splendid romantic getaways in the city.
And the best part is you don't have to spend a lot as it offers many free attractions, including hiking and biking at Buffalo Bayou Park and outdoor recreational at the Sheldon Lake State Park.
For you to get started, we have listed our top recommendations for things to do in Houston for couples to plan a memorable trip. So let's get started!
Things to do in Houston,for couples
Go Ice Skating at the Galleria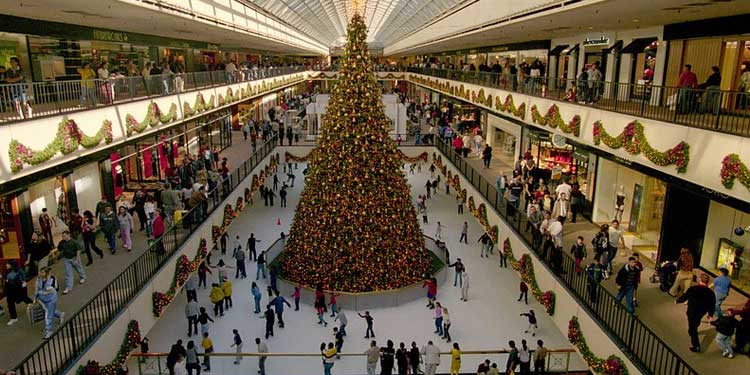 Address: 5015 Westheimer Rd Suite #1260, Houston, TX 77056, United States
Opening hours: vary from events and days, generally open every week from 11:00 am - 9:00 pm
Costs: General Admission is $15 per person
Take the escalator down to the Galleria Mall's indoor ice skating rink to beat the heat and spend time together while holding hands and ice skating.
You don't have to be a professional skater to enjoy this fun activity, as it provides lessons for beginners and duo couples.
After all the skating, you can have a splendid time strolling around the mall or even go shopping and, later, dinner at its on-site restaurants.
Hiking and Biking at the Buffalo Bayou Park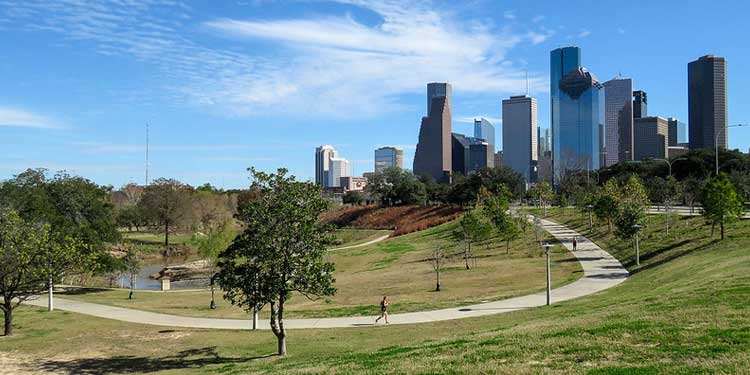 Address: 1800 Allen Pkwy & Memorial Dr, Houston, TX 77019, United States
Opening hours: Opens daily from 6 am to 11 pm
Costs: Free entry
Speaking of free activity, Buffalo Bayou Park is the perfect destination in the downtown area for couples to spend a lovely evening.
The 160-acre urban park offers many outdoor recreational activities, including several hiking and biking trails with breathtaking city views.
It also has facilities for renting boat tours, including small cruise ships, boats, and paddle boarding. Perfect for you to take your partner sightseeing and have a romantic time.
Tip: If you are more of an early bird, make sure to pack a picnic basket and mats and catch up on sunrise by the park.
Go for a Long Drive at Galveston Island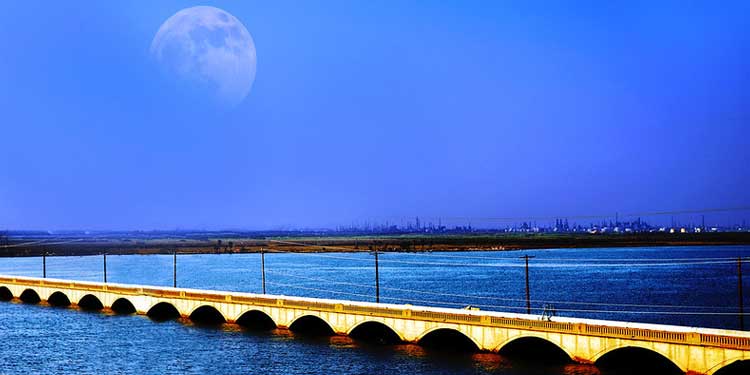 Distance: 51 miles from Houston 
With approximately an hour's drive from downtown Houston, Galveston Beach awaits a romantic getaway for couples looking to discover Texas' hidden gem, particularly on the Gulf of Mexico.
The long drive routes provide a scenic view of lush greeneries, small towns, and stunning ocean views, making your time with your partner more intimate.
Some of the best things to do in Galveston that we recommend for the couple visits are its sandy beaches, which offer plenty of entertainment and live music parties, and the Galveston Island State Park, which brings a romantic date for walking around and sightseeing nature.
And if you are considering staying a while, Kemah Boardwalk is another fantastic option. It is located southeast of Houston along west Galveston Bay and has many coastline restaurants, amusement parks, and a vibrant nightlife.
Watch Movies at the MoonStruck Drive-In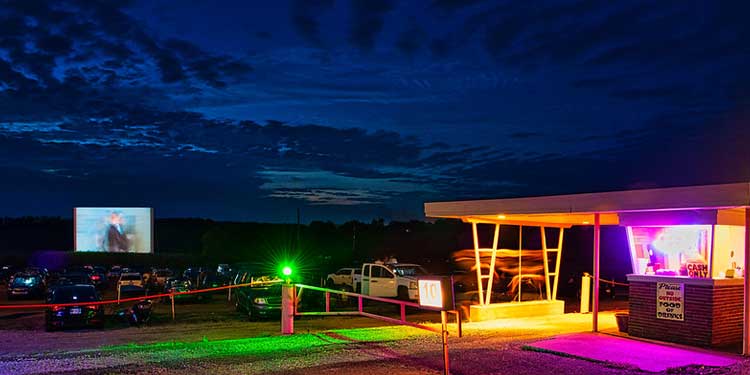 Address: 100 Bringhurst St, Houston, TX 77020, United States
Opening hours: 6:00 pm - 12 am (Sunday - Thursday), 6:00 pm - 1:00 pm (Friday - Saturday)
Costs: $33/car with up to six people per vehicle
If you are wondering about watching movies under the stars, Moonstruck Drive-In Cinema at East River will provide you with the best outdoor romantic cinematic experience.
Audio will be broadcast to car stereos via an FM transmitter, so make sure to bring an FM radio if your vehicle's speakers aren't loud enough or if you plan to sit outside.
Every night, movies are shown at Moonstruck Drive-In Cinema, with double screenings on Thursdays, Fridays, and Saturdays. The first screening starts at 8:30 p m, followed by the second at 11:00 p.m.
Food and beverages will be available at its onsite food trucks within multiple areas.
Note: Outside foods and drinks are not permitted to bring inside.
Experience Sky Diving at the iFly Indoor Skydiving- Houston Memorial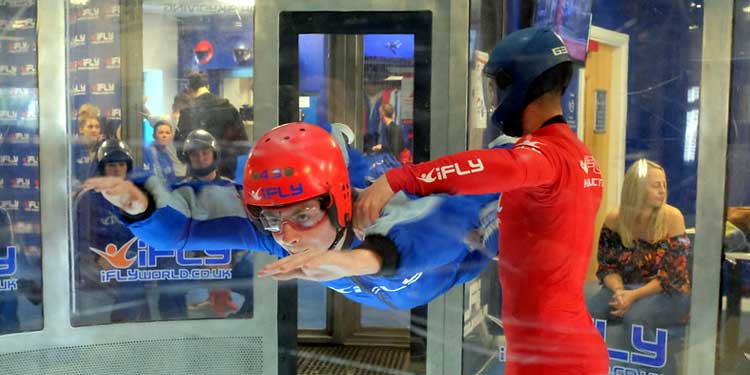 Address: 9540 Katy Fwy, Houston, TX 77055, United States
Opening hours: 12:00 pm - 7:00 pm (Monday - Thursday), 11:00 am - 7:00 pm on Friday, 9:00 am - 9:00 pm on Saturday, and 10:00 am - 8:00 pm on Sunday.
Costs: prices vary according to flight packages
The thrill of leaping into the sky together will undoubtedly bring you closer together, so put on your flight suit and prepare for an unforgettable experience with your partner in which your dream of flying becomes a reality.
Enjoy the adrenaline of skydiving without having to dive out of a perfect plane – instead, you'll be floating on a cushion of air with a qualified instructor right behind you.
It provides return fliers with discounted flight time and the opportunity to progress into maneuvering and to fly with your significant other, friends, or even families.
Tip: I recommend taking videos, photos, and other excellent merchandise to remember the moment of your flight.
Couples Treatment at the Houstonian Trellis Spa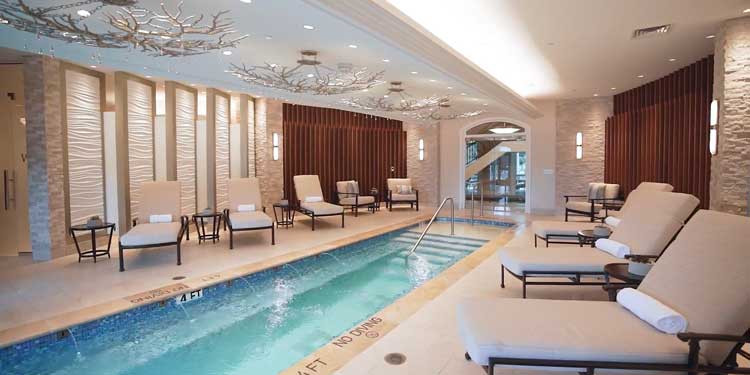 Address: 111 N Post Oak Ln, Houston, TX 77024, United States
Opening hours: 8:00 am - 6:00 pm
Are you Looking for a place to relax? Trellis Spa is the ultimate couple destination to rejuvenate after a long, tiring day of exploration.
It looks like a grand European villa with statuesque architecture and magnificent grounds with a soaking pool and gardens on the outside.
On the inside, calming, natural colors go well with a spacious, light-filled entrance and hallway that leads to entirely new, elegant interiors where couples can relax for hours with its spa services, including facial massages, body treatments, hand and foot massages, and more.
Note: For Spa and other hotel accommodations, make sure to visit its official website to make a booking.
Explore the Outdoors at the Sheldon Lake State Park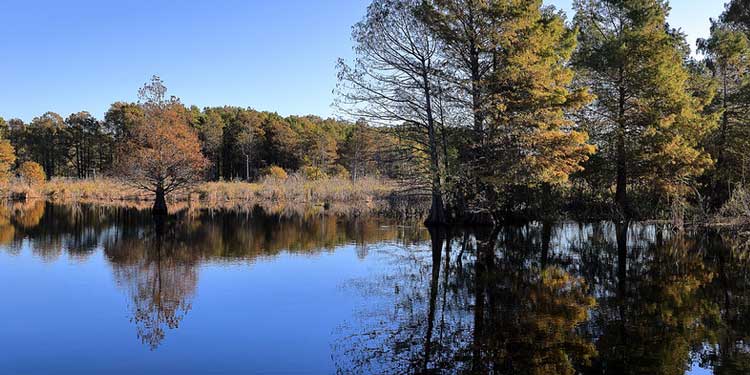 Address: 14140 Garrett Rd, Houston, TX 77044, USA
Park hours: 8:00 am - 5:00 pm (Monday - Friday), 8:00 am - 7:00 pm (Saturday and Sunday)
Costs: Admission is free
If you want to stay away from the hustle and bustle of the city area, visit Sheldon Lake State Park, which is 20 miles away from downtown Houston.
This 2,800- acres recreational center is a great place to explore the outdoors and interact with the wildlife.
Whether you like fishing, hiking, sightseeing, or camping, the park offers many outdoor activities to fill in your satisfaction.
However, the park's main attraction is the observation tower, from which you can see the best sunset views, lush greenery, and wildlife.
Share Love at the Gerald D. Hines Waterwall Park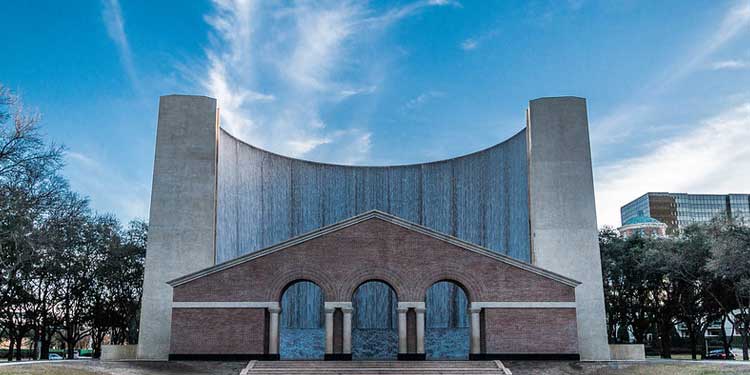 Address: 2800 Post Oak Blvd, Houston, TX 77056, United States
Opening hours: 8:00 am - 9:00 pm
Costs: Free entry
Gerald D. Hines Waterwall Park, located near the Galleria Mall, is a popular couple's destination with a multi-story sculptural fountain from where the water flows down the concrete walls.
The illuminated fountain adds to the romantic atmosphere at night, making it a popular spot for couples to spend time together and take in a great photo opportunity.
It also offers an open space for picnics and strolling around the park with the scenic view of hundreds of oak trees surrounding the area—a must-see if you are nearby the Galleria mall which is within a short walking distance.
Sunset at James Turrell's "Twilight Epiphany" Skyspace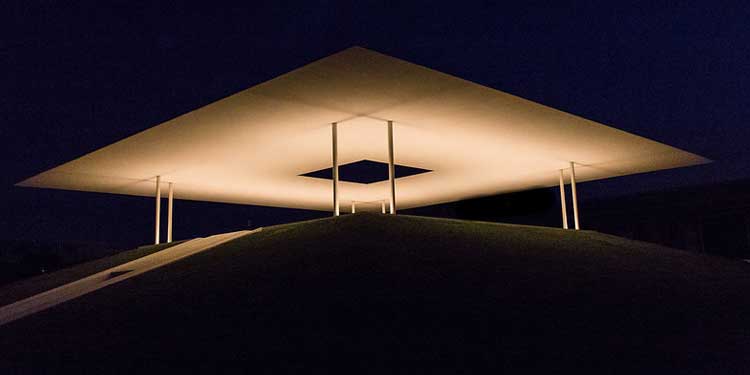 Address: Suzanne Deal Booth Centennial Pavilion, Houston, TX 77005, United States
Opening hours: 10:00 am - 5:00 pm (Tuesday - Saturday), closed on Sunday and Monday.
Costs: Free and open to public
What's more romantic than spending an evening watching the sunset and listening to melancholic music with your partner? Located at Rice University, James Turrel's Twilight Epiphany Skyspace will give you the same vibe but with more artistic and musical space.
One of the unique features of this skyspace is the LED light show which occurs at sunrise and sunset. It enhances the natural lights of the sky and transforms skyspace into a breathtaking view.
If you're looking for a great place to take a date, I highly recommend visiting this place.
Note: Reservations are required for sunset viewing at James Turrell's Twilight Epiphany Skyspace, but only on Fridays, Saturdays, and Sundays for the sunset show. Reservations are not required for the sunrise show.
Check out the Best Places to take on a Dinner Date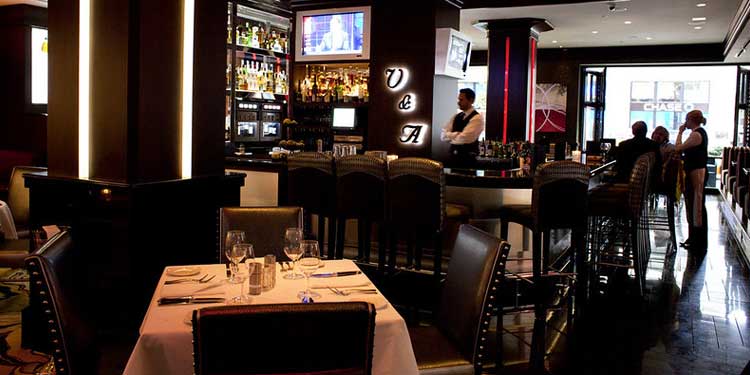 Planning a romantic date night can be overwhelming, especially if you are taking out your partner for dinner. But don't worry! We have got you covered with some of the best dining spaces in the downtown area.
Our top recommendation includes Vic & Anothny's Steakhouse, Xochi, Toro Toro, Bungalow Downtown Dining, and Rhapsody Bar. These top-reviewed restaurants serve the best food, wines, and excellent service to make everyone happy and satisfied.
Note: For reservations and timings, we suggest visiting its official website.
Where to Stay?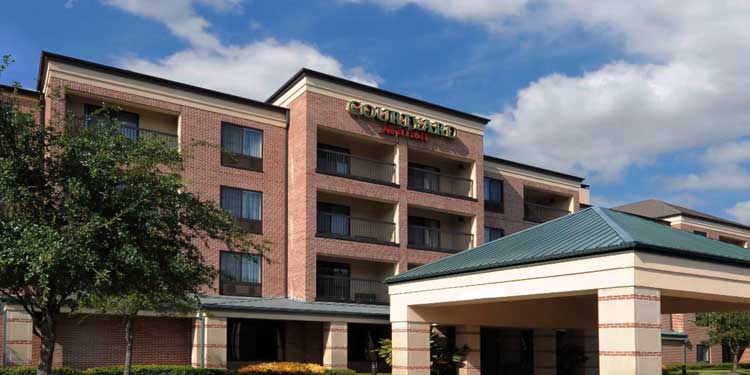 As you may be concerned about where to stay during your visit to Houston, we are here to help you choose the best luxurious and cheap hotels downtown.
Our top recommendation includes Hotel ICON – Autograph Collection, Hyatt Regency Houston, The Lancaster Hotel, and Courtyard by Marriott. These are the best-reviewed hotels with the best facilities and services.
Note: For bookings and accommodations, we suggest visiting its official website.
Love Will Be In The Air, So Start Planning Your Trip to Houston!
Houston can be one of your top Texas romantic getaway destinations because it offers more than just tourist attractions and famous places to enjoy with your partner.
And with our top recommendations and itinerary, you're sure to have a great time making memories with your significant other.
Tip: The best months to visit Houston are around February, April, and the fall months of September to November, when the weather will be pleasant to travel.
Good luck!
Note: Keep in mind that information about travel can change quickly. To make sure your trip is fun and safe, we encourage you to double-check official websites and government/travel advisory sites for the latest information on travel restrictions, entry requirements, and safety measures.