New Orleans is the first city in the United States to host an Opera performance and is well known for its festivals, music, magic, and rich history.
Due to the architectural design and romantic ambience of the city's French Quarter area, it is also regarded as "The Paris of South" in the country.
So expect to have an incredible time in this vibrant city, whether it be by sitting close to nature or indulging in one-of-a-kind activities like Candlelight concerts and taking rides in the historic Steamboat Natchez.
New Orleans screams entertainment and has something for every taste.
For adrenaline junkies, it is THE CITY to experience those spine-chilling haunted tours.
Because to explore the spookiness, there's no better cosmopolis than 'America's most haunted City.'
That is why here is a list of the best things to do in New Orleans that will surely make your travel plans easier and sorted.
Things to Do in New Orleans, Louisiana
Van Gogh Exhibition: The Immersive Experience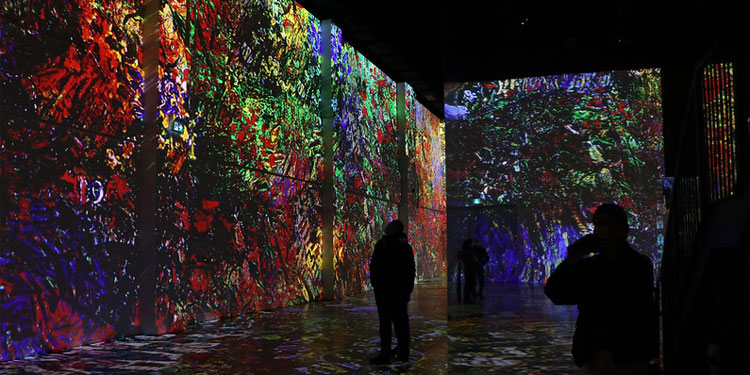 Address: Scottish Rite Temple, 619 Carondelet St, New Orleans, LA 70130
Opening Hours: Fri & Sat (10 am- 8 pm), Mon, Wed, Thu (10 am - 7 pm), Sun (9 am - 7 pm)
Entry Fee: $32.20 for adults
No matter which part of the world you're in, you shouldn't miss the chance to experience the most renowned Dutch painter's creative artworks.
Van Gogh's installation is a unique exhibition where people can witness this brilliant artist's work in high-definition projection.
It makes you feel closer and dive deep into his artistic journey.
The exhibition includes the artist's most famous masterpieces, Starry Night, Sunflower, and The Bedroom.
So whether you are an art lover or not, heading to this interactive space to see large-scale portrayals and soundscapes is definitely worth it!
The National WWII Museum: Love And War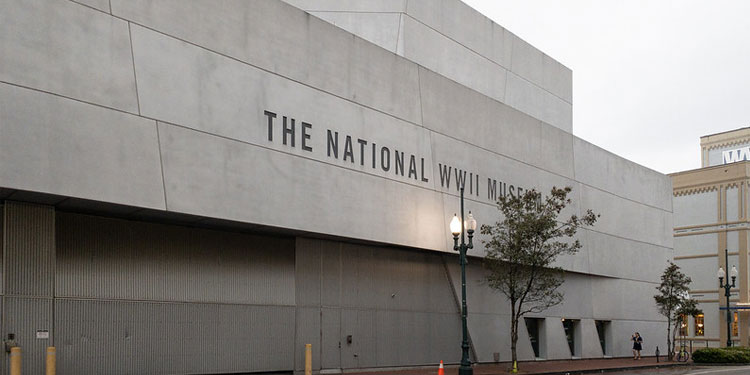 Address: 945 Magazine St, New Orleans, LA 70130
Opening Hours: Everyday 9 am - 5 pm
Entry Fee: $32.50
Head to The National WWII Museum to catch the sight and story of our brave heroes and the sacrifices of people during the second world war.
This museum gives us proper detail of the US involvement during the world war and showcases a wide range of artifacts that bring back history.
The collection of aircraft and tanks used during the war period, interactive displays, and presentations at the museum make the entire experience so much better.
You will return with learning all sorts of intricate details and information about this major event recorded in the history of mankind.
Louis Armstrong Park: Music For Relax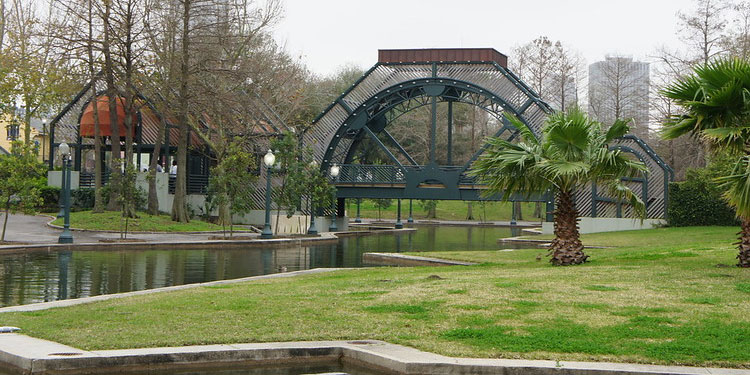 Address: 701 N Rampart St, New Orleans, LA 70116
Opening Hours: Everyday 8 am - 6 pm
Entry Fee: Not Required
This park is named after the legendary Jazz musician Louis Armstrong and is New Orleans' cultural landmark and recreational space.
With beautiful gardens and lush green surroundings, Louis Armstrong Park has a serene and relaxing atmosphere perfect for picnics or simply strolling around.
This area is also home to various iconic sculptures like Buddy Bolden and Sidney Bechet.
It is also popular for hosting performing arts, such as concerts and theatrical and cultural events.
Cafe Du Monde: One More Cup Of Coffee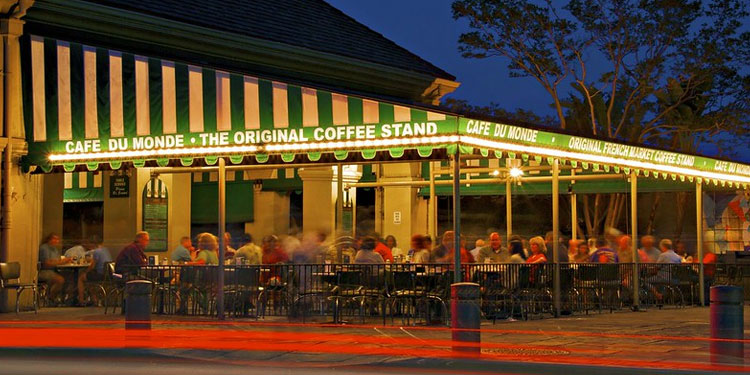 Address: 813 Decatur St, New Orleans, LA 70116
Opening Hours: Everyday 9 am - 5 pm
Entry Fee: Not Required
Regarded as the quintessential symbol of the city's food culture, Cafe Du Monde is one of the most popular restaurants in New Orleans.
This historic eatery is famous for its deep-fried doughnuts dusted with powdered sugar – Beignets.
People from all around the world come here to taste this signature dish and also to try Cafe au Lait, which is a traditional New Orleans-style coffee.
Because rich coffee and pillow pastries can never go wrong!
Haunted History Tours: Ghostbusters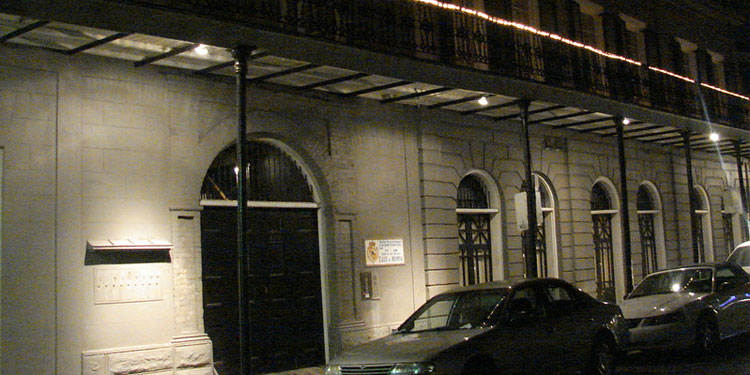 Address: 723 St Peter, New Orleans, LA 70119
Opening Hours: Sun to Fri (8 am - 11 pm), Sat (8 am - 10:30 pm)
Entry Fee: Starts from $30
New Orleans is packed with spooky locations, so if you're looking for some uncanny adventure, you're in luck!
Haunted History Tours is one of the best places to get into the scary quest. They have a wide range of walking expeditions like the Vampire and Cemetry Tour and so on.
From the excursion, you can expect to not only feel the jitters but also learn about the city's history and get to hear exciting stories.
Note: For a more intimate experience, you can also book their private tour package.
Historic Steamboat Natchez: Soul Of A Sailor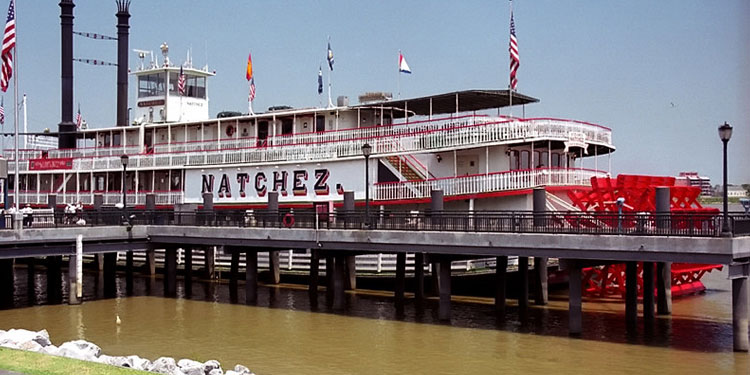 Address: 400 Toulouse St, New Orleans, LA 70130
Opening Hours: Everyday 8 am to 7 pm
Entry Fee: Starts from $39
The Natchez is one of the few remaining authentic steamboats in the United States.
In New Orleans, you can ride this beauty and go on a scenic cruise on the Mississippi River.
And brace yourself for some traditional live jazz music and guided narration to amplify the fun while you're onboard.
The Steamboat Natches also hosts special event cruises and private charters.
Mercedes Benz Superdome: Remember The Name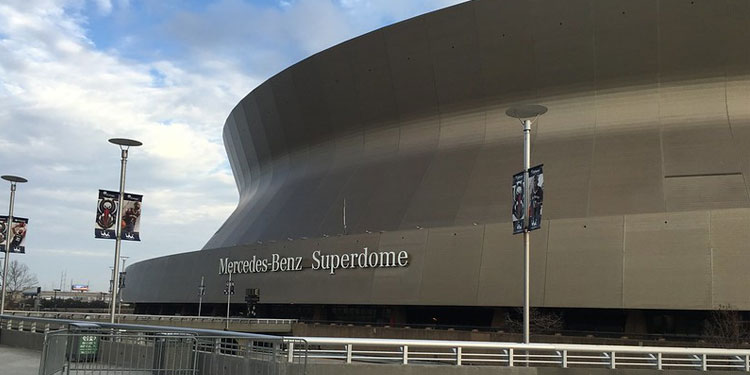 Address: 1500 Sugar Bowl Dr, New Orleans, LA 70112
Opening Hours: Varies according to shows
Entry Fee: Varies according to shows
Home to the New Orleans Saints of the National Football League, this iconic stadium is the largest fixed dome structure in the world.
People can enjoy different kinds of sports and occasions like football, basketball, and concerts here.
So make sure you check their website to see if any event is going on.
Or simply take a tour of this majestic stadium. They offer both group and individual tours.
Bourbon Street: Dancing In The Street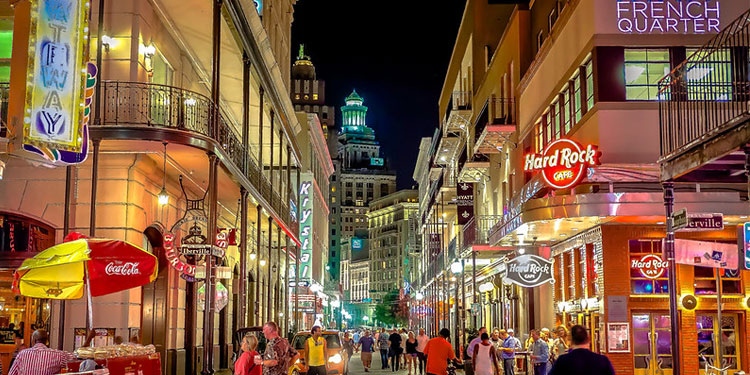 Address: Bourbon St, New Orleans, LA
Opening Hours: 24 hours
Entry Fee: Not Required
This vibrant street is a mix of the historic and modern charm of New Orleans.
Home to various bars, clubs, and music venues, Bourbon Street is the perfect reflection of the city's nightlife scenario.
From solo musicians to jazz bands, you can expect to get entertained by various street performances, mostly musicals.
And while you're here, don't forget to try the street food and local specialties like crawfish, po'boys, and jambalaya.
New Orleans City Park: The Nature, The Park, and Other Things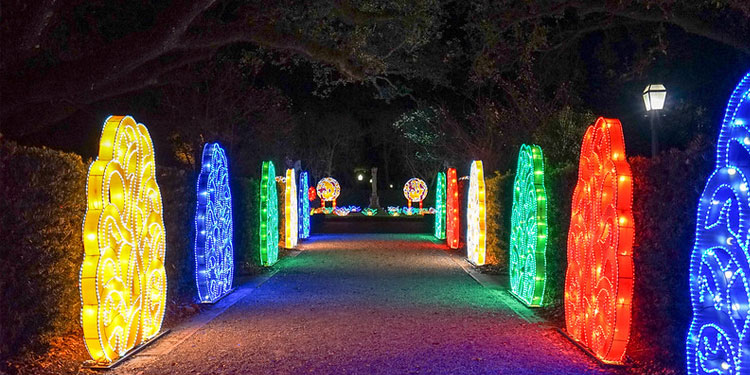 Address: 1 Palm Dr., New Orleans, LA 70124 
Opening Hours: Everyday 5 am - 10 pm
Entry Fee: Not Required
New Orleans City Park is one of the largest and oldest urban parks in the US.
Known for its lush gardens and expansive green spaces, this park provides a quiet and peaceful setting for visitors.
Right at the entrance, you will see a famous sculpture of 'the Thinker' by Auguste Rodin.
The park has a historic carousel as well as other rides, which will be a fun-filled experience for both young and adults.
The Escape Game: Let The Games Begin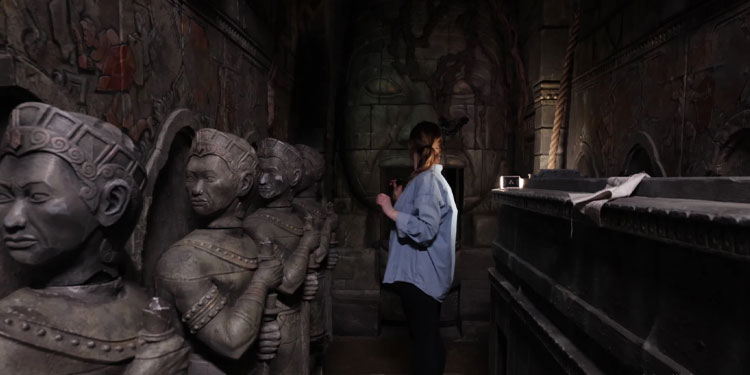 Address: 233 N Peters St, New Orleans, LA 70130
Opening Hours: Everyday 8 am to 12 am
Entry Fee: Starts from $36.99
The Escape Game is a one-stop destination for everything fun and adventure, where you have to take part in a heist, explore, escape, and do many more things!
This place has escape rooms of four themes – Prison Break, The Heist, Mysterious Market, and Playground.
All of these games are like solving puzzles and exploring secrets to get to the final destination.
So pick up the challenge you want and dive into this unique 60mins of escapade.
Fun and lots of mind-boggles await you.
Tip: Make your booking beforehand via the website.
Vue Orleans: See You Again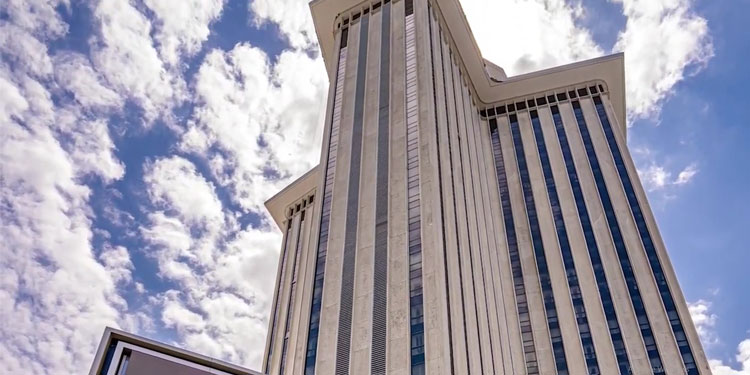 Address: 2 Canal St, New Orleans, LA 70130
Opening Hours: Everyday 10 am to 6 pm
Entry Fee: $24.95 for adults
The perfect 360 view of Hollywood's south city is superbly seen from the Vue Orleans.
Located at the top of the gorgeous Four Seasons Hotel, this place is a unique indoor and outdoor observatory.
The inside of Vue Orleans is all about high-tech and fun experiences where you will get to witness interactive displays and understand the city's culture and traditions, from food to lifestyle, music, and so much more.
And the outdoor area will provide you with a stunning open-air panoramic shot of the entire city that can only be seen from Vue Orleans and nowhere else in the city.
Note: There is a section where you can observe and learn to prepare a few special dishes from New Orleans.
Royal Carriages: A Horse In The Country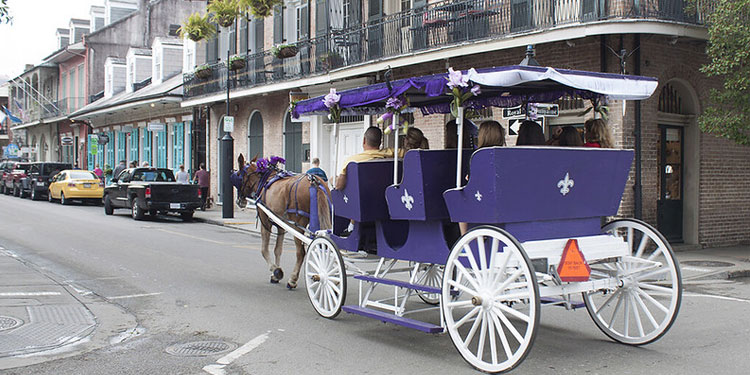 Address: 700 Decatur St, New Orleans, LA 70116
Opening Hours: Everyday 9 am  to10:30 pm
Entry Fee: Starts from $70 per person
One of the authentic ways to explore New Orleans is by riding the surrounding town in a carriage.
The carriage rides of the Royal Carriages are all about fun and scenic views of some of the major parts of the city, such as Jackson Square and the French Quarter.
You will also have the option to choose what kind of feel you want from the tour –history or haunted.
The Notorious true crime trip is one of the famous packages of the Royal Carriages, where you get to learn about the infamous crime scenes of New Orleans.
Candlelight Concerts: Viva La Vida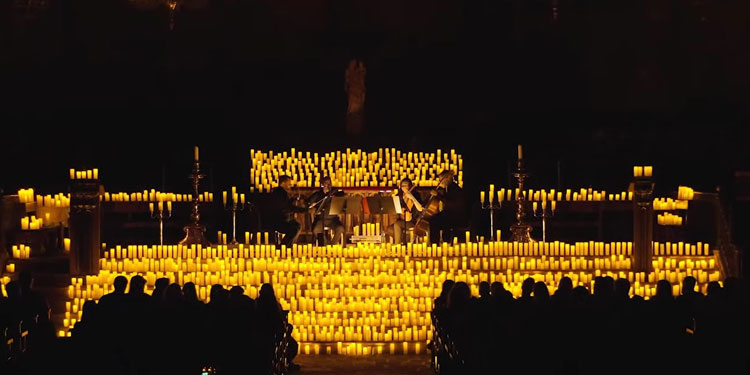 Address: 925 N Robertson St., New Orleans, LA 70116
Opening Hours: 3 pm to 2 am
Entry Fee: Varies according to the show
Candlelight concert is a unique live music experience that takes place in the spectacular Sazerac House.
The artist performs in a huge venue amongst hundreds of battery-powered LED candles and the audience sitting around that stunning stage.
This entire atmosphere is absolutely magical!
The feeling of enjoying music in this setting is something one must experience at least once in their life.
So check out New Orleans Candlelight Conecert's website to see which shows are currently streaming.
Smile, Laugh, and Travel
Home to the fun Mardi Gras festival, exploring New Orleans is a great location for a delightful experience all year round!
From history to natural landmarks and eerie encounters, you have ample options to enjoy your holidays.
And while strolling around the French Quarter, dont miss out on exploring the bars and restaurants in this area.
You will find plenty of versatile and historic spots to spend your time at.
Blessed be the journey!
Note: Keep in mind that information about travel can change quickly. To make sure your trip is fun and safe, we encourage you to double-check official websites and government/travel advisory sites for the latest information on travel restrictions, entry requirements, and safety measures.