Carlsbad invites surfers, dreamers, and explorers to come visit its tranquil shores.
For a city with just over 100,000 residents, it offers a surprising number of attractions, gorgeous green spaces, and services designed to enhance any vacation.
Step into excitement with trips to LEGOLAND, bustling markets, and niche museums that will delight you every moment.
Things to Do in Carlsbad, California
Major Attractions
Come see what puts Carlsbad on travelers' radars. Some of the big attractions really are worth the hype.
SEA LIFE Aquarium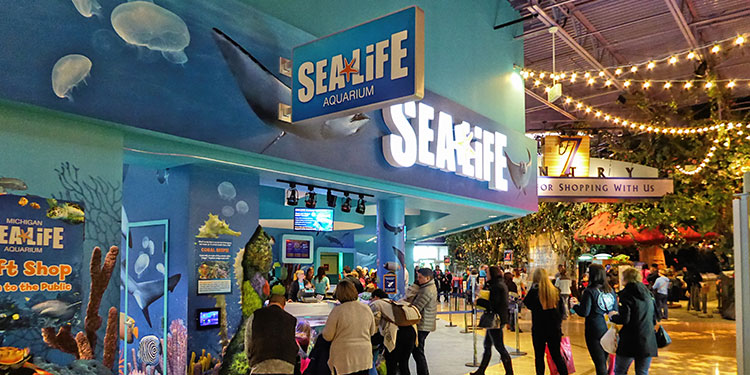 SEA LIFE Aquarium is not your typical Aquarium. Unlike larger ones you may have visited before, this Aquarium is specifically designed to introduce young children to the ocean's wonders and its inhabitants.
It may be smaller in size, but it offers a highly interactive experience with numerous accessible exhibits that encourage hands-on exploration.
You can participate in engaging talks, demonstrations and even get up-close encounters with particular sea creatures.
One of the highlights of the visit is the glass tunnel that takes you beneath the tanks, immersing you in the underwater world.
As the Aquarium is connected to LEGOLAND, you can sometimes save money by purchasing combination tickets to visit both attractions during your trip.
LEGOLAND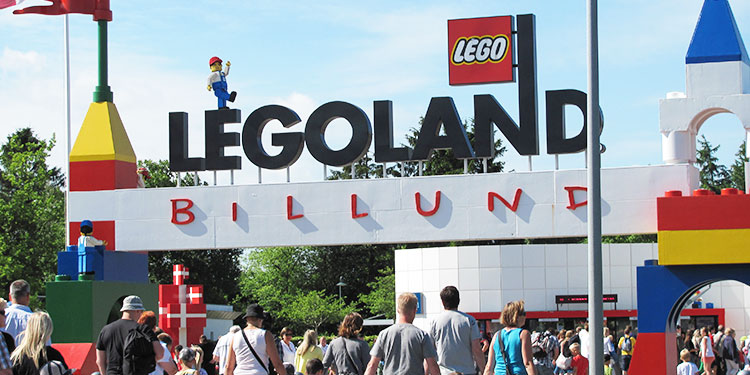 LEGOLAND in Carlsbad offers many exciting activities, from impressive LEGO brick models to thrilling rides and a waterpark.
Be prepared to walk a lot, as a few hours might not be enough to fully experience everything worth seeing.
Apart from the rides, there are plenty of interactive exhibits where you can control remote boats or join dance parties.
Don't forget to bring your camera, as the LEGO models provide fantastic backdrops for family photos.
For an enhanced experience, you can purchase various upgrades, such as fast passes for rides or a waterpark cabana.
These options can help you beat the heat, avoid long lines, or even provide VIP behind-the-scenes experiences.
Keep in mind that parking and many purchases within the park require a credit card. To avoid crowds, consider visiting during the middle of the week.
Leo Carrillo Ranch Historic Park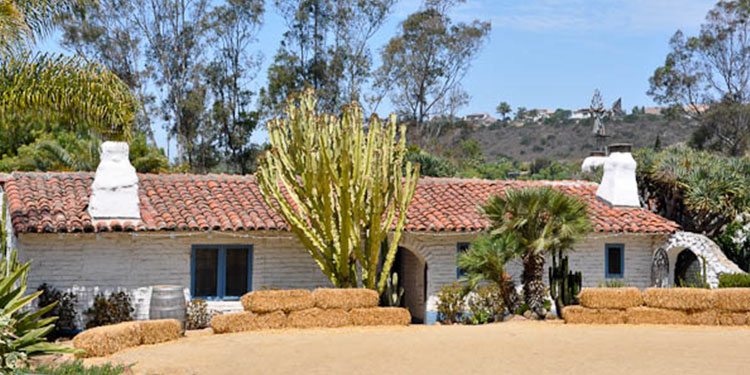 Embrace the outdoors and explore a piece of history at Leo Carrillo Ranch Historical Park.
Named after the actor who bought the property in 1937 and developed a working ranch with 18 structures, this park offers a glimpse into the past.
The park spans 27 acres and features picturesque gardens, walkways, and accessible buildings for visitors to explore.
While guided tours are occasionally available on Fridays or Sundays, you can freely wander around, observe the peacocks, and read informative signs at other times.
However, if you're a fan of Leo Carrillo, planning your visit during a guided tour is recommended for a more enriching experience.
Local Favorites
You don't have to visit only the big attractions while you're in Carlsbad. Visit some of these local favorites and indulge in local services to enhance your vacation.
State Street Farmers Market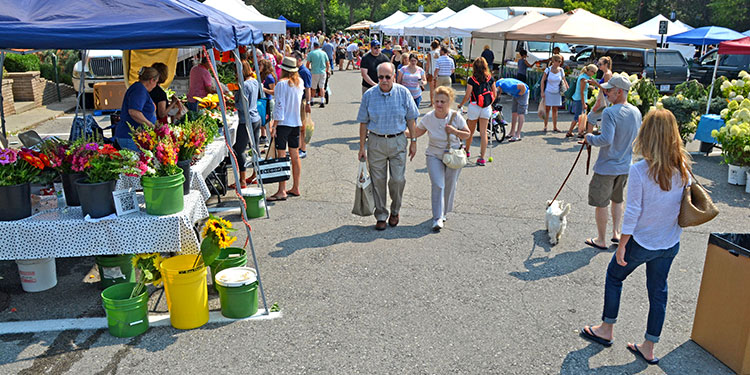 Visit State Street on Wednesdays after 2:30 PM to discover a delightful array of fresh, local food at the State Street Farmers Market.
From fruits and vegetables to honey, meat, fish, cheese, and eggs, you'll find a wide selection of products to inspect and choose from.
Many local restaurants also frequent the market, sourcing great ingredients to showcase on their tables.
If you're looking for a bite to eat while you're there, try the delicious hot food offered by various vendors, such as House of Bao, Masala Cottage, and Nico's Fish Market. They serve fresh fare each week.
If you happen to visit on the first Wednesday of the month, you can enjoy a live cooking demonstration at the top of every hour from 3 PM to 6 PM.
Check their social media pages on rainy days to confirm if the event is still taking place. The market is open from March 15 to November 1.
Carlsbad Lagoon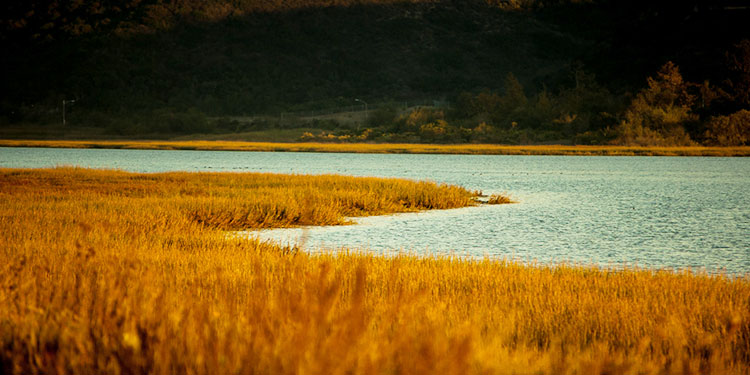 Make your way to California Watersports at the Carlsbad Lagoon and rent a boat of your choice.
Whether it's a motorized one or a self-propelled option, they offer a range of rentals, including tandem kayaks, wave runners, and large pontoons.
Additionally, you can rent paddleboards and other equipment.
California Watersports is conveniently located on its own private beach, where members of your group can relax while awaiting your return from the boat adventure.
You can purchase launch permits for kayaks or paddleboards for $9 at the office or pay a $10 launch fee and depart directly from their beach.
Note: Dogs are allowed on non-motorized equipment but not on the beach area or boats.
The Beach Genie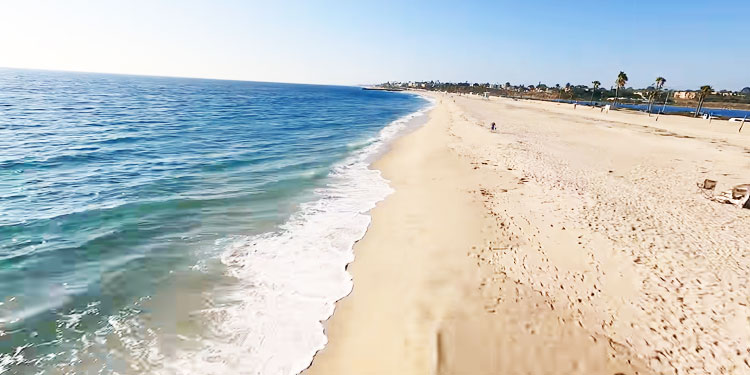 Elevate your beach experience with The Beach Genie.
The most cumbersome part of a beach day is often the preparation and carrying all the necessary equipment onto the sand.
With The Beach Genie, you can skip the hassle and fully enjoy your time in the sun.
They offer various Beach setups and customizable packages for larger and smaller groups with all the amenities available.
Many packages can be modified to fit your schedule better or adjusted to include additional add-ons for an extra fee.
Niche Adventures
Take a journey and find a new special interest – or do something you already know you'll love. Carlsbad offers a lot of really cool niche adventures you must take advantage of.
Scavengers Beer and Adventure Tours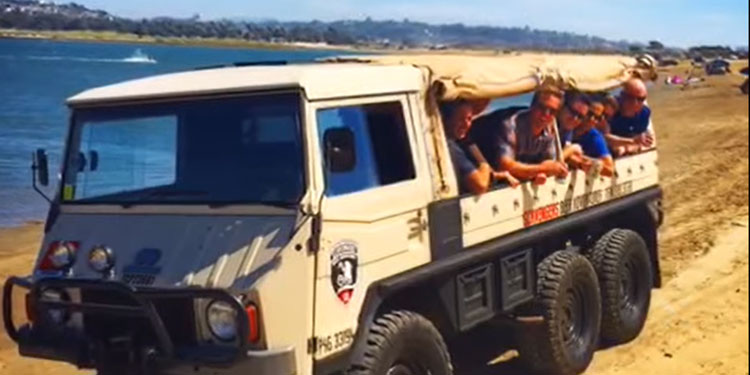 For a unique and enjoyable experience, consider booking a private tour with Scavengers Beer and Adventure Tours.
These tours, suitable for groups of two to 25 people, utilize vintage Swiss Safari vehicles to transport you between breweries.
You'll have the opportunity to taste some of the best brews that Carlsbad has to offer while enjoying the relaxing, open-air atmosphere and breathtaking coastal views.
Scavengers Beer and Adventure Tours even offer beer tours in specific locations, allowing you to have a diverse experience.
If you prefer a different beverage, they also have a tequila and tacos tour available.
It also offers guided tours that cater to visitors with an excellent drink selection, stunning views, and delicious food.
The Flower Fields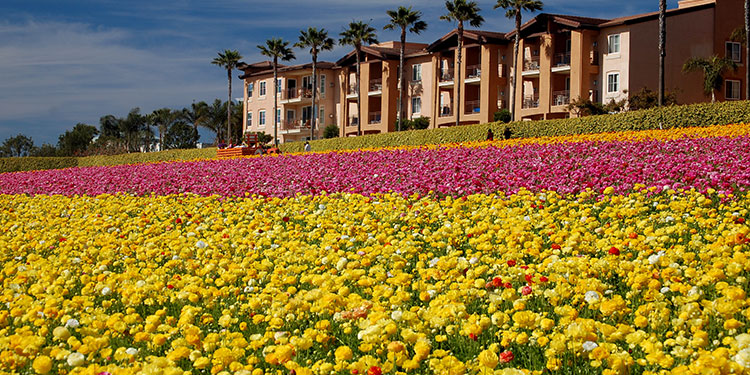 For a limited period of six to eight weeks each year, the Carlsbad Ranch bursts into a colorful bloom across its 55 acres of flower fields.
These mesmerizing flower fields attract visitors from around the globe, offering a nearly fairytale-like ambiance.
To witness the flowers at their peak, try to plan your visit during the projected bloom time, typically between early March and early May.
The beginning of April is especially ideal for experiencing the vibrant beauty.
The Flower Fields also offer a fun scavenger hunt for kids to keep them entertained while you enjoy the stunning scenery.
While exploring the flower fields, make sure to navigate the Sweet Pea Maze, visit the Artist Garden, and engage in gem sifting.
Museum of Making Music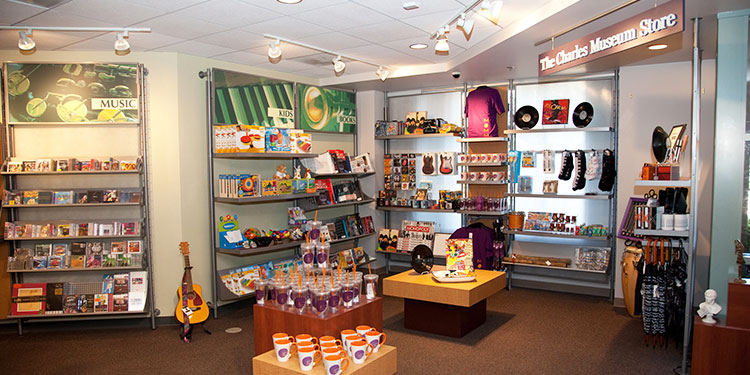 The Museum of Making Music goes beyond a traditional museum.
It houses a series of exhibits that educate visitors about musical performances, instruments, history, and also an interactive section.
Here, you can play music and explore the diverse sounds of different countries.
After learning about the evolution of instruments and their adaptations to new ideas and needs.
You'll be eager to create your own melodies using the instruments available at the museum.
You can purchase tickets online, and general admission is $15. Seniors, students, and active military personnel receive a $5 discount.
The museum is open from Tuesday to Sunday, operating from 10 AM to 5 PM.
The Miniature Engineering Craftsmanship Museum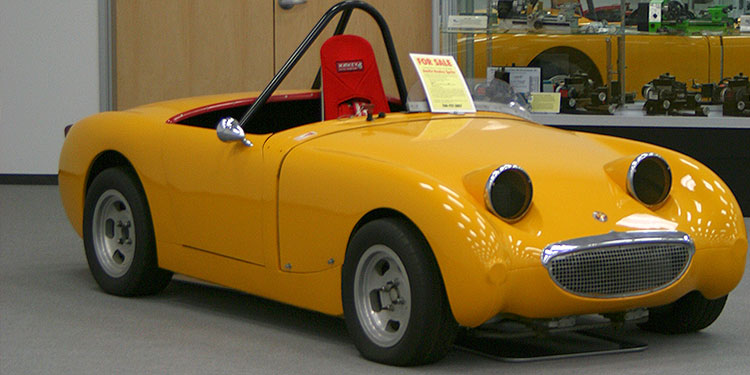 If you appreciate handmade goods and intricate models, you'll be enthralled by the Craftsmanship Museum.
This hidden gem showcases hundreds of miniature models, ranging from automobiles to ships to weapons.
As you wander through the exhibits, the museum staff will be available to answer questions and provide more information about the models.
It's a fascinating destination for those who have an affinity for fine engineering or enjoy marveling at the precision and artistry involved in creating miniatures.
The museum is open Tuesday to Sunday from 9 AM to 4 PM, and while there is no admission fee, donations are appreciated. Children under 12 must be accompanied by an adult.
Make The Best Out Of Carlsbad
Carlsbad offers a host of delights where you can create memories that will make you smile years from now.
While you won't have time to do all the fun activities it offers, you can pack a lot into even a short visit.
If you want to go to larger cities from Carlsbad, Los Angeles is only 87 miles away, while San Diego is 35 miles north.
It's a great opportunity for a long drive to explore the best of California.
Don't miss out on all the wonderful times you'll have here with your friends and family.
Note: Keep in mind that information about travel can change quickly. To make sure your trip is fun and safe, we encourage you to double-check official websites and government/travel advisory sites for the latest information on travel restrictions, entry requirements, and safety measures.