Ohio is a Midwestern State filled with endless possibilities for adventurous explorations.  
Commonly known as the Buckeye State, anyone can find many things to do in Ohio.
Likewise, the state also has a package full of fun stored just for the younger ones!
Alongside the capital, Columbus, Cleveland, and Cincinnati are the major cities where all the buzz happens.
Cedar Point, the Rock and Roll Hall of Fame, and the Center of Science and Industry are some of the most popular places in Ohio for children of all ages.
As the state is called the birthplace of aviation and numerous figures, kids will also have exposure to some fascinating histories.
Our list is here to help all the kids and all the adults who are still kids at heart enjoy their stay in the state to the fullest!
Things to Do in Ohio with Kids
Children's Museum of Cleveland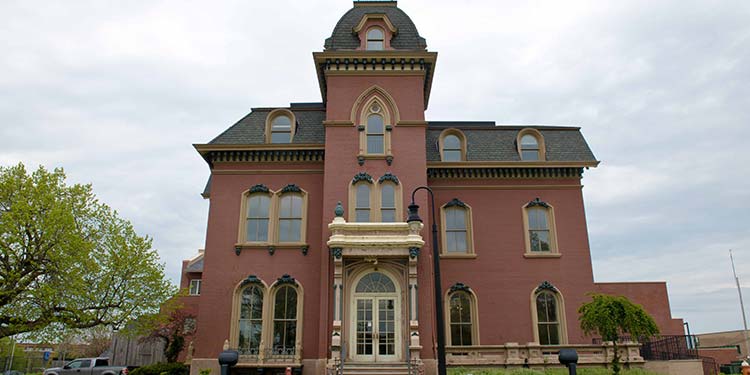 Location: 3813 Euclid Ave, Cleveland
Opening hours: 9:00 am - 1:30 pm (Fri-Wed), Closed on Thursdays
Entry rates: $15 (Kids and Adults)
Accompanying kids to a Children's Museum always turns out to be a fantastic day out!
Likewise, one situated here in the Midtown neighborhood of Cleveland can be an interactive, educational, yet fun exposure to kids.
Established in 1981, the Children's Museum of Cleveland has a great selection of permanent exhibits as well as traveling exhibits that change over time.
Adventure City, Wonder Lab, and Making Miniatures are some of the popular permanent exhibits in the Museum.
One of the exhibits, Bubbles, is in a laboratory setting that allows little ones to be creative with giant bubbles, age-appropriate for all children.
'The Meadow' is a sensory exhibit designed especially for infants, crawlers, and early walkers, which promotes gross motor skills and physical development.
The Museum is a great place for the kids to explore, learn, and socialize in a creative space.
Alien Vacation Mini Golf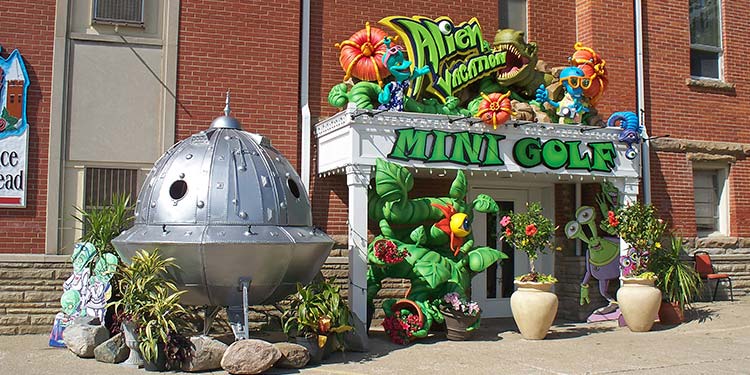 Location: 260 S. Court St., Medina
Opening hours: 12:00 pm - 8:00 pm (Tues-Fri), 11:00 am - 8:00 pm (Sat), 12:00 pm - 6:pm (Sun) Closed on Mondays
Entry rates: $11.95 (Ages 4+)
Looking for something out of this world?
Alien Vacation Mini Golf is a fantastic indoor entertainment house that anyone can enjoy!
Rated as the best mini golf in Ohio, the well-decorated Alien-themed area has black-light 18-hole indoor mini-gold courses.
The attraction has animated features and effects that can be enjoyed better with the provided 3D glasses.
Kids can have a good time exploring the artifacts and props for many Sci-fi movies and glow-in-the-dark murals all over the place.
National Museum of the US Air Force
Location: 1100 Spaatz St, Dayton
Opening hours: 9:00 am - 5:00 pm (Every day)
Entry rates: Not required 
Airplanes are one of the most common fascinations children develop while growing up.
A visit to the National Museum of the US Air Force can be exciting, inspiring, and educational as it has plenty of planes with history.
The varieties of airplanes displayed in the Museum can broaden their interest in the mode of transport.
Alongside planes, the gallery represents the history of aviation with artifacts and memorabilia.
For a change, let your kids witness the collection of aircraft ten times larger than their toy airplanes.
Cedar Point Amusement Park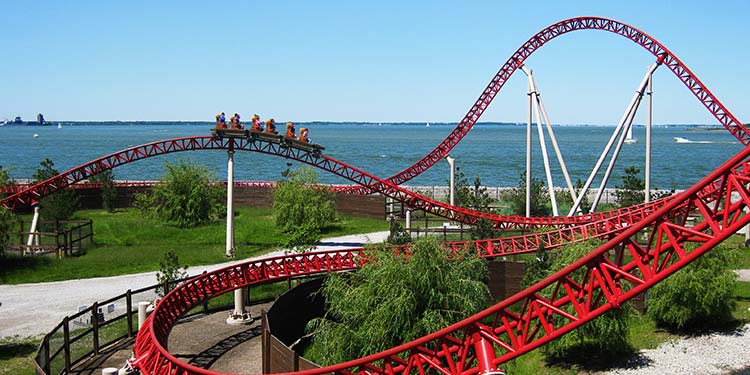 Location: 1 Cedar Point Drive, Sandusky
Opening hours: 10:00 am - 8:00 pm (Sun-Thurs), 10:00 am - 10:00 pm (Fri & Sat)
Entry rates: Starts from $49.99
Cedar Point Amusement Park is a refreshing getaway where all the fun begins for kids of all ages!
The 364-acre fun land is known for having various enjoyable rides, attractions, and numerous choices of roller coasters!
Regarded as one of the greatest amusement parks in the world, Cedar Point in Sandusky is a place that has something for everyone.
From thrilling coaster rides to cheerful children's rides, everyone in the crowd gets to discover their favorite.
Children can enjoy the attractions' Family Rides', 'Children Rides', and the water park to the fullest!
COSI – Center of Science and Industry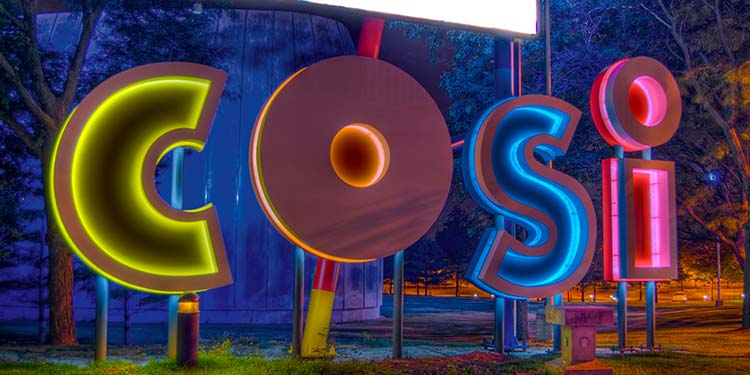 Location: 333 West Broad St., Columbus
Opening hours: 10:00 am - 5:00 pm (Every day)
Entry rates: $20 (Ages 2-12), $25 (Adults)
Located in the capital of Ohio, the Center of Science and Industry is the science museum and research center.
Its exceptional building layout, designed by the Japanese architect Arata Isozaki is a remarkable museum for kids to explore its depth.
The center features more than 300 interactive including seven main exhibition areas such as Ocean, Space, Gadgets, and National History Dinosaur Gallery.  
Their renowned exhibit – Little Kid Space, is an interactive area specially designed for children up to the primary level.
It also has Ohio's largest Planetarium and Giant Screen Theater, extensive galleries for traveling exhibits, an outdoor Big Science Park, and hosts special events.
Kids can enjoy many activities and interactions in this fun, interactive, and educational experience!
Columbus Zoo and Aquarium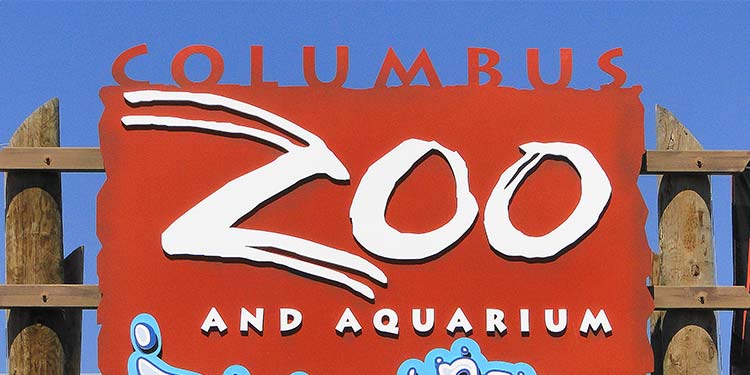 Location: 4850 W Powell Rd, Powell
Opening hours: 9:00 am - 6:00 pm (Every day)
Entry rates: Starts at $16.99
While exploring a new city, taking children to check out the Zoo should always be on the must-do list, as every Zoo has something unique to offer.
Similarly, Columbus Zoo and Aquarium provide a one-of-a-kind experience visitors won't forget!
The Zoo shelters a collection of over 7000 animals from 800 species representing all the regions of the world.  
You can find the group of 8 regional exhibits in separate areas as the animals are allocated into their belonging regions.
California Sea Lions, Harbor Seals, and Stingray Bay are found in 'Adventure Cove' whereas Red Pandas, Indian Elephants, and Tufted Deer are in 'Asia Quest.'
Moreover, kids can explore more aquatic exhibits such as 'Discovery Reef,' 'Manatee Coast,' and 'Reptile Habitat' in the Aquarium.
A train, a tram, and a boat are available modes of transportation throughout the Zoo, making commuting on-site easier and fun!
Tips: The Zoo has separate sections of regional-themed food and souvenir shops, which can be a great stop to learn more fun facts.
Rock and Roll Hall of Fame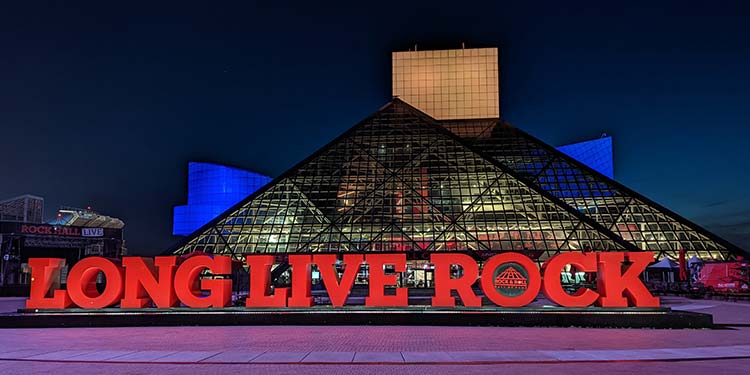 Location: 1100 Rock and Roll Boulevard, Cleveland
Opening hours: 10:00 am - 5:00 pm (Every Day)
Entry rates:  $25 (Ages 6-12), $35 (Adults)
Indulge young minds into the history of music at the Rock and Roll Hall of Fame.
Located in Cleveland, the Hall of Fame has been preserving an incredible legacy of all the roots of Rock and Roll since 1983.
Kids can go through numerous galleries, from genres to artists, all in one building.
The Museum can be an excellent experience for children of all ages, regardless of having an interest in music or not.
Various interesting artifacts, history, and interactive exhibits will keep them engaged here!
Coney Island Outdoor Water Park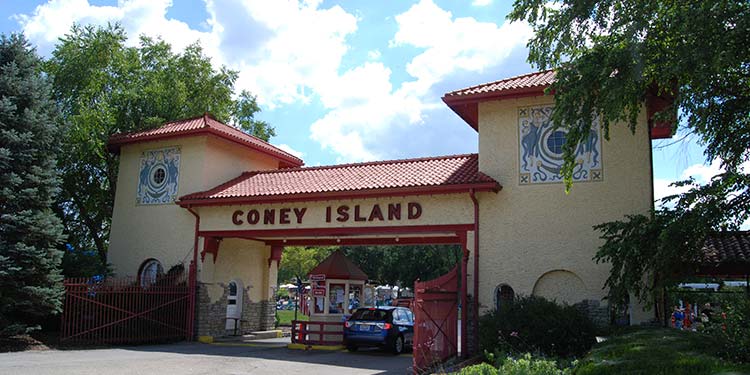 Location: 6201 Kellogg Avenue, Cincinnati
Opening hours: 10:00 am - 8:00 pm (Every Day)
Entry rate: Starts at $25
Coney Island Park is one of the most popular entertainment areas for kids in Ohio!
Known as the best-themed park in Cincinnati, the park has many water rides and attractions in the largest swimming pool in the city.
In this water park, children will be amused to get on all the water slides, floating obstacle courses, and other fun water activities.
The family-friendly park also offers various snacks, food, and beverage options.
Spend a refreshing day here with the kids, and make this summer the most memorable one!
Olentangy Indian Caverns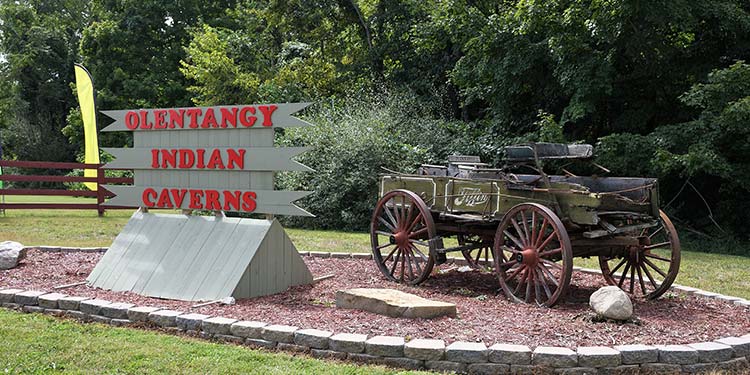 Location: 1779 Home Rd, Delaware
Opening hours: 9:30 am - 5:00 pm (Every day)
Entry rates: All-access pass starts at $22.99 & $25.99
Take the kids on an interesting adventure to explore the centuries-old series of caves and natural passages.
Formed millions of years ago, Olentangy Indian Caverns was rediscovered in 1821 and had been serving as a popular attraction in Ohio.
Once believed to have been a refuge for the tribe of Wyandotte Indians, the site also has a museum where artifacts of the tribe are displayed.
It can be a great trip for the kids to explore the grounds housing many other attractions.
Besides the cavern and the Museum, the site has a petting zoo, mini golf course, and mock gem mine that both children and adults can enjoy.
One of the most fun attractions for kids on the property is the Treasure Hunt Maze.
Petting zoo charges a separate amount of $5 per person, including a cup of animal food that can be fed to fluffy animals.
Great Lakes Science Center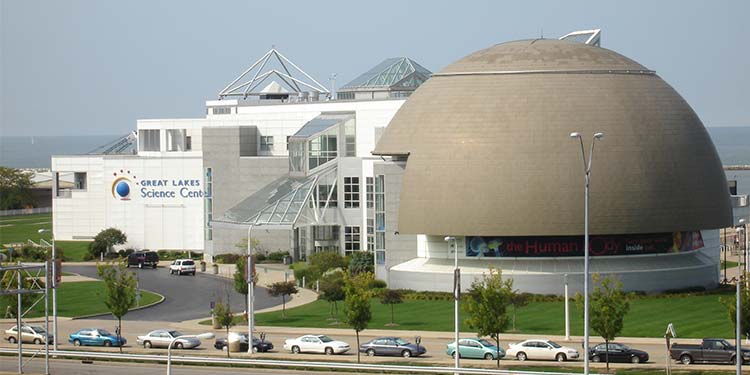 Location: 601 Erieside Ave, Cleveland
Opening hours: 10:00 am to 5:00 pm (Mon-Sat), 12:00 pm - 5:00 pm (Sun)
Entry rates: $14.95 (Ages 2-12), $19.95 (Adults)
Great Lakes Science Center is here to make science an interesting yet enjoyable subject to explore for everyone.
The Museum situated in Cleveland features exhibits related to the field of Science, Technology, Engineering, and Math, also known as STEM.
It features various interactive exhibits, fun activities, adventures, an IMAX Dome theater, and many more for the younger audience.
Other than STEM, kids can also explore many different areas, including music and space.
One of its popular spots for the kids is the 'NASA' exhibit, where visitors can go through their galleries and artifacts and hop on space-themed activities!
This science center is an innovative place created for all curious minds to think beyond, making it a great place to take the kids.
Magical Theatre Company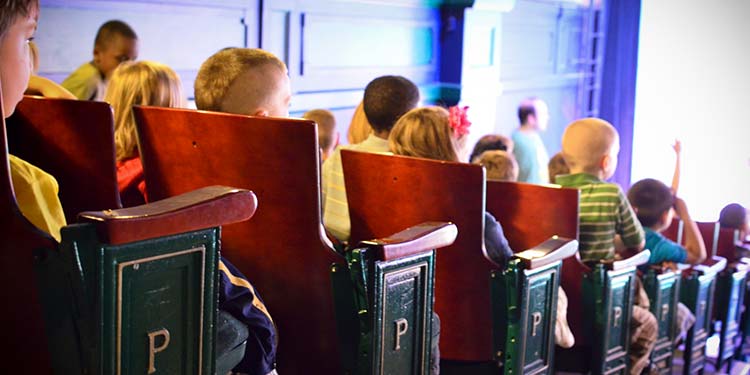 Location: 565 W. Tuscarawas Ave, Barberton
Contact: (330) 848-3708
Experience the magic of performing arts in the Magical Theatre Company.
A great place to watch live shows with your little ones, the theatre company does an exceptional job of bringing imaginative stories to life.
It is one of the oldest theatres in Northeast Ohio, targeted for young audiences and actors.
With high-quality theater and comfortable time in the spectacular hall, they provide a memorable experience of a lifetime to the young ones.
'The Amazing Lemonade Girl', 'Tuesdays with Morrie', and 'The True Story of the Three Little Pigs' are some of their well-performed and entertaining plays.
Cleveland Museum of Natural History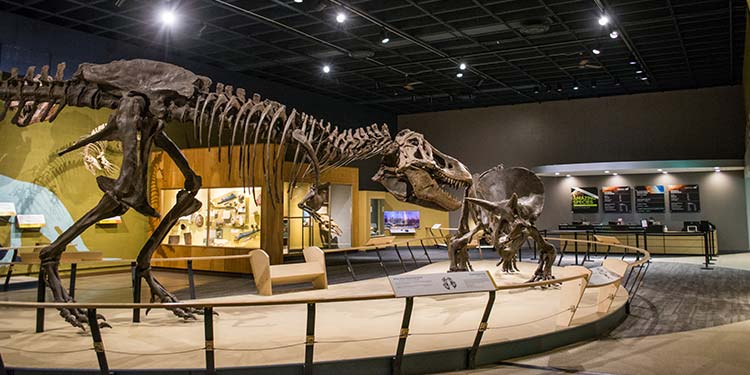 Location: 1 Wade Oval Drive, Cleveland
Opening hours: 10:00 am - 5:00 pm (Tues-Sun), Closed on Mondays
Entry rates: $7 - $10
Visit the Cleveland Museum of Natural History in the east of Downtown Cleveland. 
The Natural History Museum can be an educational site for children as their prime focus is in the fields of anthropology, archaeology, astronomy, botany, zoology, and more.
Little ones can explore their wide variety of fascinating exhibits here.
On the weekends, they can discover the now non-existent wildlife in 'Life During the Last Ice Age' and enjoy the planetarium program 'One World, One Sky'. 
The Museum preserves a collection of more than four million specimens of various scientific subjects. 
Obtained from the University of Cincinnati, the Museum houses a collection of over 30,000 plant fossils. 
Pro Football Hall of Fame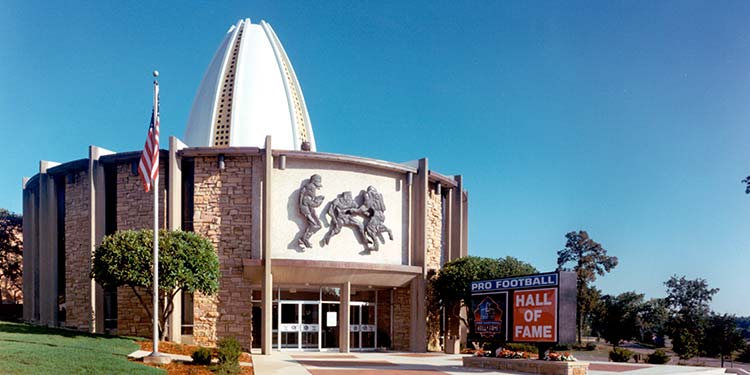 Location: 2121 George Halas Dr Nw, Canton
Opening hours: 9:00 am - 8:00 pm (Every day)
Entry rates: $36 (Ages 6-12), $43 (Adults)
Are your kids progressively growing their interest in football?
If the answer is yes, the Pro Football Hall of Fame is a must-visit stop in Canton, Ohio!
The popular attraction, established in 1983, is dedicated to all the fans and enthusiasts of one of the leading sports in the history of mankind, football.
The Hall of Fame can be an excellent station for younger athletes to delve deeper into the history of football portrayed through many displays.
Children will also enjoy numerous interactive exhibits here while learning about the National Football League.  
Unforgettable Adventures in Ohio!
Ohio is the perfect destination if your kid has a more profound interest in music, sports, science, and history.
It is determined to offer high-quality, educative, and kid-friendly experiences as they truly value the time visitors invest in making the trip worthwhile.
Make your time in the state a memorable memory to treasure for years with your kids!
Note: Keep in mind that information about travel can change quickly. To make sure your trip is fun and safe, we encourage you to double-check official websites and government/travel advisory sites for the latest information on travel restrictions, entry requirements, and safety measures.