If you are heading to San Antonio with your kids, then get ready for a lot more than the city's sprawling historical sites.
It is famous not just for its huge Spanish colonial missions but also for having the best kid-friendly places and fun activities around the city.
From visiting caves to experiencing taking a thrilling roller coaster ride of your favorite superheroes, each day spent in this city is filled with fun.
And if your children enjoy indoor activities and entertainment, you will have no trouble finding it around the downtown area, as San Antonio sure knows how to make everyone happy.
For you to get started, we have listed our top recommendations for the best things to do in San Antonio with kids. So let's get started!
Things to do in San Antonio with Kids
Build a Lego House at the LEGOLAND Discovery Center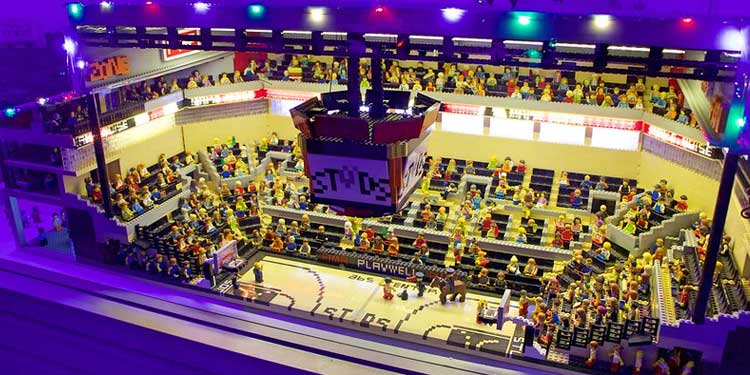 Address: 849 East Commerce Street, Suite 910, San Antonio, Texas 78205, United States
Opening hours: open daily from 10:00 am - 5:00 pm
Costs: Ticket prices vary from combo packages 
You don't want to miss out on all the fun at this ultimate indoor LEGO Playground in the heart of downtown San Antonio.
It features amazing 4D LEGO Cinemas, a Miniland made entirely out of LEGO bricks, slides, mini roller coaster rides, and varieties of hands-on activities.
This place is set in a perfect place to let the kids run wild and explore the grounds of the LEGOLAND World.
Let your kid's feet rest, and stop by the onsite-themed cafe for snacks and refreshments to keep your kids going.
Tip: We recommend purchasing tickets online to avoid getting in the lines as most of the days can get really crowded.
Superheroes Roller Coaster Ride at the Six Flags Fiesta Texas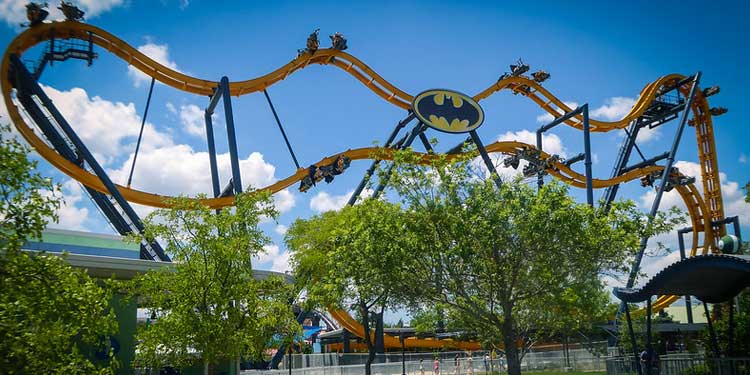 Address: 17000 West Interstate-10, San Antonio, Texas 78257, United States
Opening hours: 10:30 am - 7:00 pm (operating days might vary from daily events)
Costs: Ticket prices vary from combo passes, starting from $39.99 per person 
Are you a family that loves Superheroes?
You will be happy knowing that Six Flags Fiesta Texas has many Superhero trilogy rides of your favorite Marvel and DC Characters.
Choose from the most popular Batman, Wonder Woman Golden Lasso Coaster, and Superman Krypton Coaster.
And the best part of all is that you get to wear your favorite character's dress and get on the thrilling rides.
Tickets purchased at the park's entry can be pricey, costing roughly $86.59. So, I recommend purchasing them online for a slightly lower price.
Tip: You can purchase 15-99 tickets to qualify for a group rate, with free entrance for every 25 tickets purchased.
See the Underwater Creature on Show at the SeaWorld San Antonio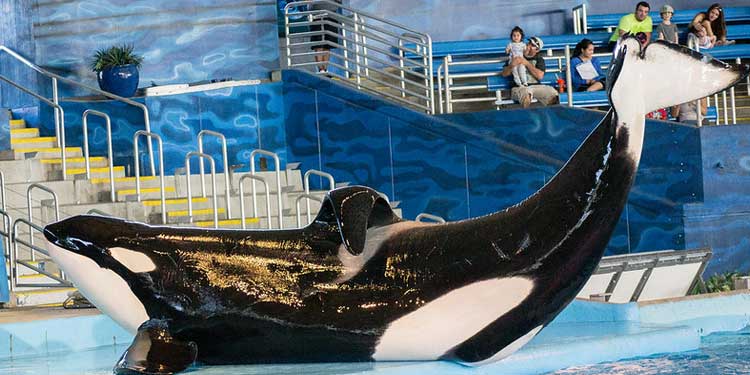 Address: 10500 SeaWorld Drive, San Antonio, TX 78251, United States
Opening hours: 10:30 am - 5:00 pm (Saturday and Sunday) 
Costs: Tickets price vary from season and combo package, starting from $49.99 (age 3+)
You'll always be energized at Sea World as there are so many shows and fun activities to pick from, which is Ideal for people of all ages.
From Dolphin shows to Beluga Whales and Orca encounters, it offers entertainment and educational insights into the next level of excitement.
And if you're lucky enough to be in the splash zone, you might be soaked from one of its many sea creatures.
More rides? The 360-degree loop roller coaster and the stunning water coasters will have your adrenaline racing.
Tip: To save time on the day you visit the park, redeem all pass perks online.
San Antonio Zoo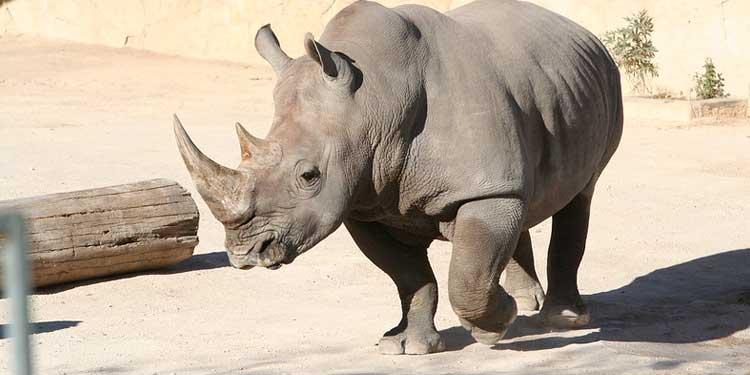 Address: 3903 N St Mary's Street, San Antonio, Texas 78212, United States
Opening hours: open daily from 9:00 am - 5:00 pm
Costs: Standard admission rate range from $31.99 for adults (12+), $27.99 for (children 3-11), and free for children 3 and under
Exploring San Antonio Zoo with the whole family is entertaining and educational as it takes you on an adventure from South American rainforests to African deserts and Asian jungles.
The zookeeper allows you to get up close and personal with some of the most friendly animals by feeding and educating them about them.
Other kid-friendly activities at the Zoo include a Project Selva 4D theater and a Train Depot with a train excursion around Brackenridge Park.
Tip: Get discounted Zoo tickets on Groupon by purchasing online.
Visit Kiddie Park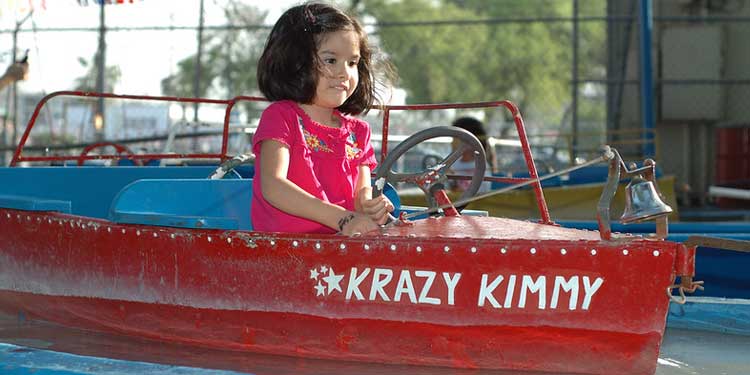 Address: 3903 North St Mary's Street, San Antonio, Texas 78212, United States
Opening hours: open daily from 9:00 am - 5:00 pm 
Costs: $14 purchase includes unlimited Kiddie Park rides
Kiddie Park is America's oldest children's amusement park, preserving classical elegance by retaining all historic rides while modernizing the park with modern amenities.
It offers old-fashioned fun at one of San Antonio's most treasured sites for children and adults at Kiddie Park.
You can ride at the park's vintage Ferris wheel and other traditional children's rides that have helped Kiddie Park become an iconic San Antonio destination for over 90 years.
It also hosts numerous unique events such as birthdays, private parties, and other corporate events respectably.
Children's Dreamland at the Morgan's Wonderland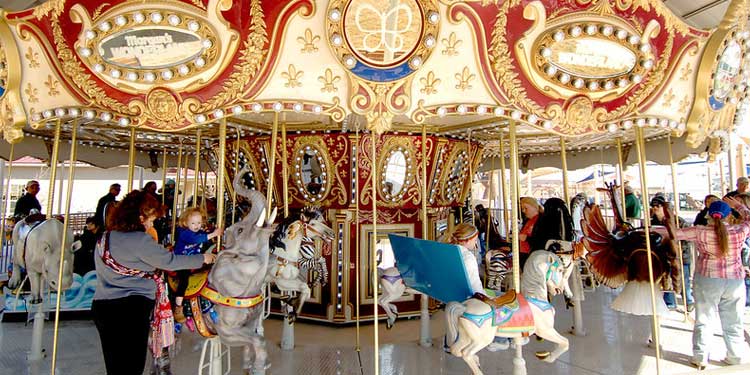 Address: 5223 David Edwards Drive, San Antonio, Texas 78233, United States
Opening hours: 10:00 am - 5:00 pm (Thursday - Sunday), closed on (Monday - Wednesday)
Costs: Single Day admission is $29 for adults, $23 for seniors, and children 2 and under are free
Morgan's Wonderland is an amusement park built for families and especially different-abled children.
It offers an environment where smiles and joy bring amazing memories with family members and caregivers.
From a wheelchair-accessible Ferris wheel to catch-and-release fishing and Ziplining, there is something for everyone to enjoy.
San Antonio Pearl District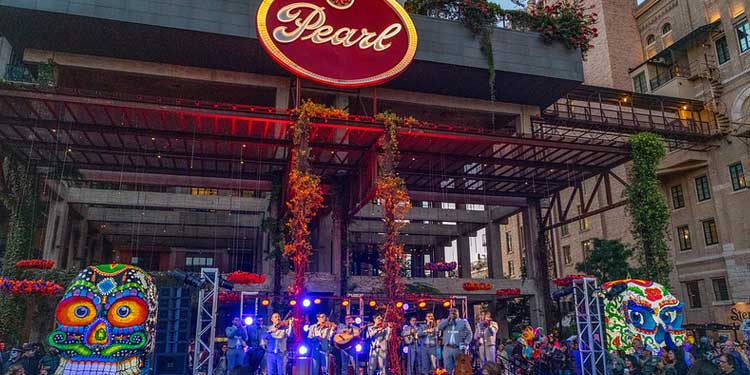 Address: 303 Pearl Parkway San Antonio, Texas 78215
Opening hours: N/A
Costs: Free
This historic brewery has been transformed into a large entertainment complex with excellent shopping and dining option for the whole family.
The neighborhood is also well-known for its Splash Pads, where children run around and get soaked in the sprinkling water for hours.
The main spotlight Hotel Emma offers an eclectic range of Tex-Mex cuisines. So make a point of stopping by while you're here.
Tip: Go on weekends, and you'll get a festival vibe with tons of live music, food sellers, a Saturday farmers market, and much more fun.
Fiesta San Antonio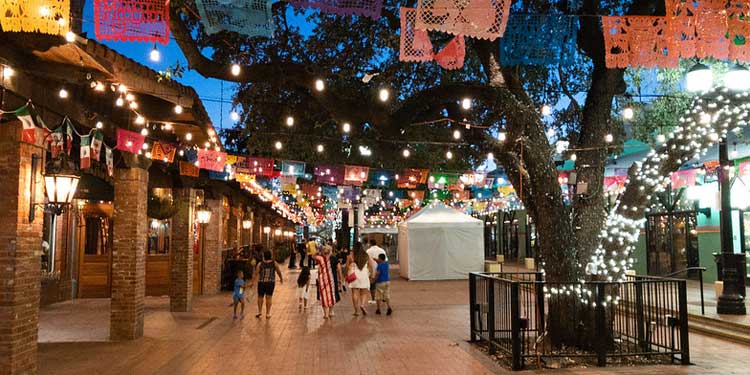 Address: 110 Broadway Street, Suite 350, San Antonio, Texas 78205
Event: Every spring from April 20 - April 30
This ten-day festival in San Antonio draws thousands of tourists and locals alike, with over 100 activities taking place in this culturally rich Texas city.
Every day of the festive week will be filled with marching band competitions, carnival rides, and art galleries in every corner of the city.
You can embark on a culinary tour or enjoy playing dozens of stall games with your children in order to win a gift for yourself.
Overall, it's the best thing to do for the kids as they will learn about the Tex-Mex culture and America's history while having an absolute blast.
Family Adventure at the Natural Bridge Caverns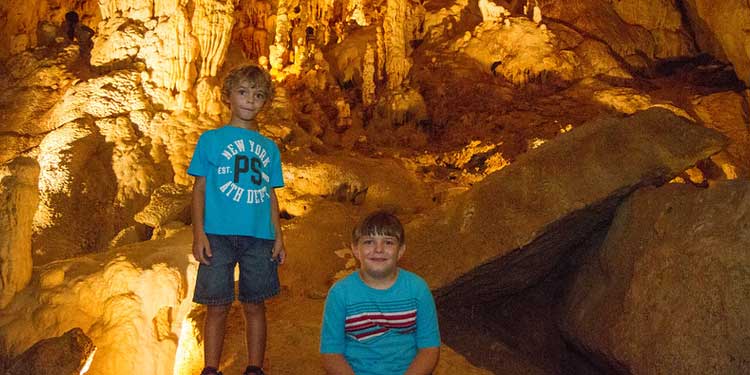 Address: 26495 Natural Bridge Caverns Rd, San Antonio, TX 78266, United States
Opening hours: open daily from 9:00 am - 4:00 pm 
Costs: Cavern tours price range from $17- $30, depending on age (
Prepare for a thrilling family outdoor adventure at Natural Bridge Caverns, which is best explored on a guided tour.
Take a discovery tour 180 feet underground to see the most spectacular part of the caverns or a Hidden Passages tour to see a system of massive underground chambers.
Or you can do both on a combo tour!
An Epic Canopy Challenge awaits outside the cave, where your adventure will be filled with kids' specials.
With an exhilarating Ziplining Course, AMAZEn' Ranch Roundup Maze, and digging fossils at the Mining Company, there is something for everyone to enjoy.
Tip: Don't miss the Christmas activities, which feature light-ups and a comfortable bonfire.
Urban Air Trampoline and Adventure Park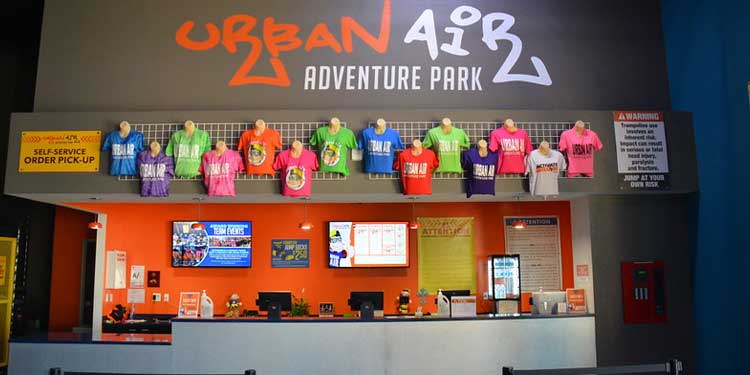 Address: 618 Northwest Loop 410, San Antonio, Texas 78216, United States
Opening hours: 4:00 pm - 8:00 pm (Tuesday - Thursday & Mondays), 12:00 pm - 9:00 pm on Fridays, 10:00 am - 9:00 pm on Saturdays, and 11:00 am - 8:00 pm on Sundays
Costs: Tickets vary from different themed attractions
If you're looking for the best year-round indoor amusements in San Antonio, Urban Air Adventure Park is the place to go.
It is a large indoor trampoline park that offers open jumps, fitness classes, dodgeball, and special kid's parties.
Bring your kids to special events and spend a day of family fun, and you'll see why it's more than simply a trampoline park.
Start Planning a Family Getaway to San Antonio
When looking for fun activities for kids in San Antonio, there are many limitless options, but the best ones are listed for you to make your trip worthwhile.
And the best part is that there are so many low-cost or free activities in San Antonio.
If you are looking for other attractions in the city, check out the best things to do in San Antonio.
Good luck!
Note: Keep in mind that information about travel can change quickly. To make sure your trip is fun and safe, we encourage you to double-check official websites and government/travel advisory sites for the latest information on travel restrictions, entry requirements, and safety measures.